Hudson Owen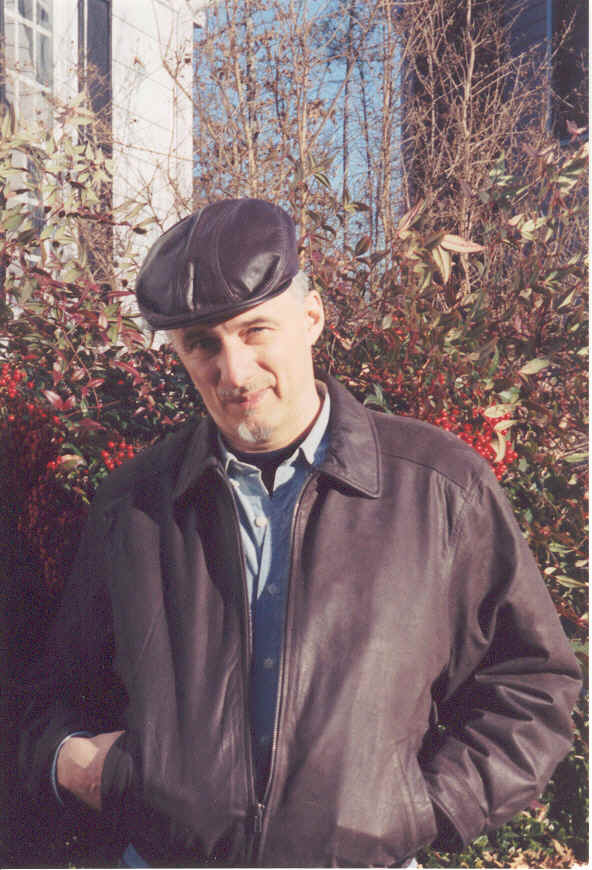 Hudson Owen was born in Buffalo, New York and grew up in Wilmington, Delaware. His poems and essays have appeared in a number of publications including The Lyric, Byline, Innisfree, Odessa Poetry Review, Talapus Anthology, Slant, Light, Mildred, International Poetry Review, The Social Critic. The Endless Evolving Trilogy -A Poem Cycle, published by iUniverse.com, is his first book. His play Harly was produced by P.A.S. Artists' Group, in Manhattan, and published by Aran Press. The End of the Modern World was read at Dixon Place, in the Bowery. He attended the Roger Hendricks Simon Studio on Theatre Row. As an actor in New York he has appeared in independent films, music videos, on stage, as an extra in feature films and television shows. He has read in New York, London and Toronto. His photographs have been displayed in offices in New York. He has held many jobs in support of his writing including hospital orderly, book distributor, typist and typesetter. The author is a wilderness canoeist and a long-time resident of Brooklyn. The author has hitch-hiked a thousand miles, traveled abroad, fought for the love of a woman, been rescued by Indians, sung for his father, pitched a no-hitter, handled the First Folio, and walked across the Brooklyn Bridge.

Hudson Owen has a unique website at www.cafepress.com/essential_icons and there you will find poster poems, as he calls them, containing his verse, photos and graphic art in posters, prints and greeting cards. Hudson no longer has a personal website, which, he tells us, turned up an online casino! In the interest of saving your meager funds, we will no longer provide that old, better-off-dead link, may it rest in peace. -- MRB



Mona Lisa
For four years, Leonardo, I have sat
Still posing, waiting for the day of days,
Wondering if I would grow dumb or fat,
Or ever forget your deep, probing gaze,

Or the music and humor to keep it fun.
The sky is right, the warm tones, and that smile--
A lady's grace and secret all in one,
They say. I like it, and it suits your style.

How many thoughts can a woman have? Oh,
Enough, I think, if she learns to count.
Despite your great skill the brush went so slow
That things I might have done drowned in the fount.

For countless minutes I sat hand on sleeve,
Sort of pluckingly, one might say, merry,
Giddy, imagining--who would believe--
But, ah, composed as the Virgin Mary.

Pray, what all really is here in the paint?
A landscape, quite harsh, with my portrait, no?
I won't ask, if that would be a complaint.
But what would you answer, Leonardo?

Published in Odessa Poetry Review



Dream Ache
He caught a close cloud passing by
And forged a mighty spoon,
And scooped in slews of tidbit stars
And gobbled up the moon.
He finished off his tasty meal
With frosted mountain cakes.
And washed all down with pleasant rounds
Of vintage sparkling lakes.
But when the time for breakfast came
A rumbling had begun,
And though he tried he could not move
To polish off the sun
Published in Aztec Peak



Time
I can imagine how a man,
some biped called a man,
will walk into a chamber by a port,
columned perhaps, I hear the heels.

What of his wrap?
A complex outfit glints in the light.
He stands proud,
his flesh the stuff of stars.

Into the memory pool,
as the custom is,
he deposits a cylinder,
his tale from beyond the beyond.

Wife and child greet him
and bring him home where he will
stay awhile, plan new journeys
and keep up with old friends.

One day beneath the sun
or chosen star, as is his fate,
he will lay his body down
beneath a fir, tropic palm, or an oak.
Published in The Endless Evolving Trilogy