The HyperTexts
Blue Beard
by V. Ulea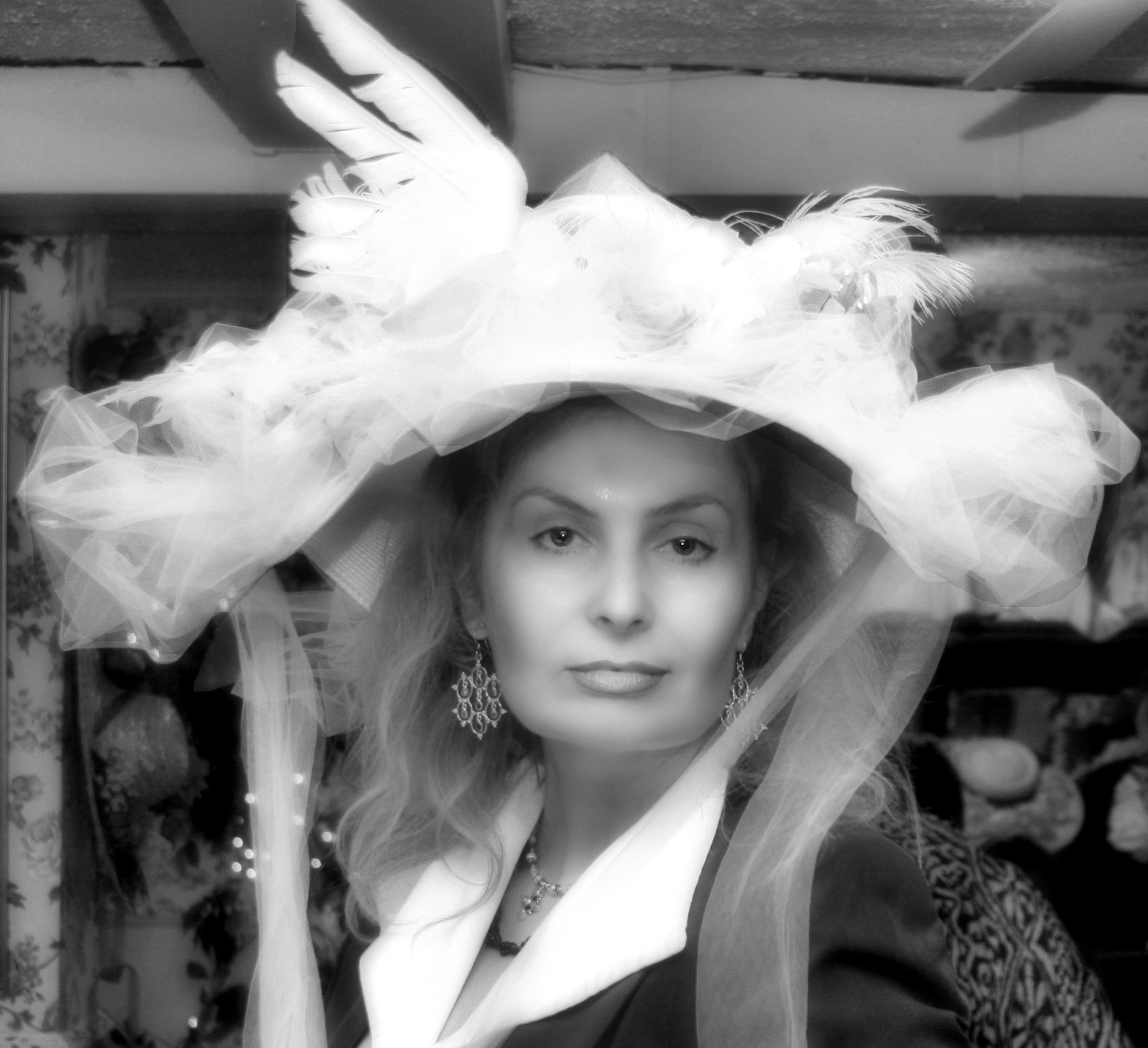 Blue Beard appears in full in V. Ulea's book Lunar Rhapsody, which can be purchased on Amazon or by clicking on this link.
PART I. FEVER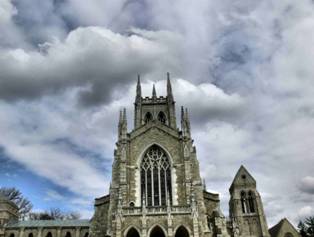 1. SISTERS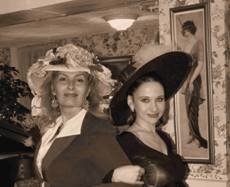 LISA
My sister Anna, tell me, tell me, why,
Why do I feel such sadness in my heart?
Why does my hand, against my will, embroider,
Day after day and hour after hour,
Those birds in cages,
Silent, pensive birds?
ANNA
Oh, Lisa, dear, trust me – there's no reason
For your melancholy! The sun is bright,
The sailing clouds are benign and light,
The breeze is gentle and refreshing, Lisa –
It sways the clouds on its wings, it lulls
Birds on the trees, and carries their soft voices.
LISA
No, Anna, no! All I can hear is – voids,
Not voices, Anna, voids – crying nulls.
Their silence is so loud! Voids are screaming…
There's no escape from nothingness.
ANNA
Believe me,
It's your imagination, Lisa. Look –
The day is quiet; clarity and bliss
Come from the skies, serene and peaceful.
I am in peace and so you should be, Lisa.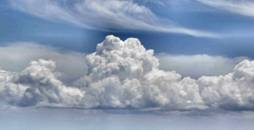 LISA
Look, Anna, look at the horizon –
A wild black shine… it darts right here,
Slashing the waves of daylight in distraction
And snatching dew from flowers. I fear,
It is for me this shine is rushing!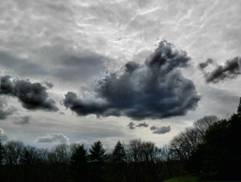 ANNA
You burn with fever… Oh, poor girl!
I'll brew an herb extract.
LISA
What for?
ANNA
It'll help us stop the outbreak of flu.
LISA
Look, Anna, look! I see his beard! It's blue…
ANNA
Whose beard?
LISA
The horseman's, Anna!
He gallops here. He is determined, stubborn!
He waves his hand, spurs on his horse!
<![if !vml]>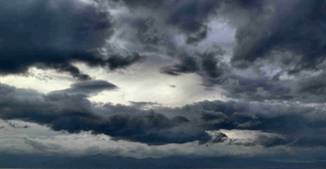 <![endif]>
ANNA
Oh, dear! She is getting worse!
LISA
He's getting closer! He is coming!
I beg you – hide me, hide me Anna!
ANNA
Hide you from what? There's nothing I can see!
There's nothing here! What scares you, Lisa?
LISA
Nothing!
Nothing that vacuums every single thing
And every single thought. Its acid
Melts light away, eats energy, corrodes
All memories, all images, all words…
ANNA
You are impossible when you get sick!
LISA
Sick – I am not! Oh, Anna! Don't you see?
That leak in space through which all lives are vacuumed…
ANNA
Calm down, Lisa! Let's not argue.
Drink this – and it will soothe your fever.
Tomorrow you'll be better, dear.
2. AT NIGHT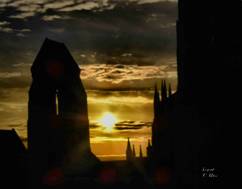 LISA
Look, Anna, look! Who's gazing through the window?
ANNA
You're feverish. There's no one there.
It's late and everybody's sleeping.
LISA
Look, Anna, please, I beg you!
ANNA
Where?
I'm tired… Darkness outside
Blocks even stars.
LISA
Look in the window!
ANNA
Sleep Lisa, sleep! There's no one there, believe me.
LISA
Just don't abandon me…
ANNA
I'm by your side.
LISA
Don't leave me! I'm afraid of separation…
ANNA
You're still delirious. I'll chant my incantation.
Anna whispers her incantations and puts Lisa into sleep.
PART II. LISA's DREAMS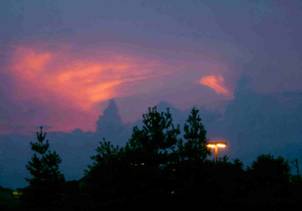 1. DREAM ONE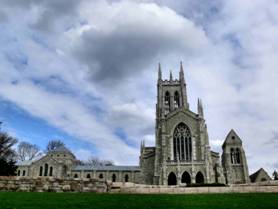 LISA
You see that castle, Anna, on the slope?
Who's living there?
ANNA
Ah, it's our new neighbor.
LISA
I don't know him. What is he like?
ANNA
Who knows?
Some say he's strange. I haven't met him.
LISA
I wonder…
ANNA
What?
LISA
It's nothing... Just a thought…
The castle looks abandoned…
Blue Beard silently appears.
BLUE BEARD
It needs a hostess.
ANNA
You've scared me! Gosh! I haven't noticed…
There was no single creature on the road…
BLUE BEARD
The law of journey should be blamed for that.
ANNA
Will you enlighten us on it?
BLUE BEARD
You bet!
The law of journey or the law of roads
Brings strangers and acquaintances together.
Once in a while, their paths are crossed.
They're free to pass or stay forever.
<![if !vml]>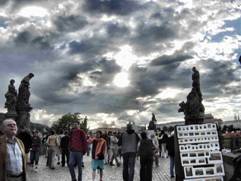 <![endif]>
Some call it fate, some call it chance,
But it's a Law provoking change
In a stable, firm, and stagnant order,
A mechanism born on the edge
Of darkness – on that twilight border…
It changes course of rivers, stars.
It loosens formulas, and dogmas.
What you augment – it soon extracts.
What you cannot control – it owns.
There's only one small thing it cannot change.
As soon as you are born – you're in the cage.
Death sets you free…
LISA
But what if I'm unborn?
ANNA
Then you are free!
BLUE BEARD
Then you are voids owned.
Life is a chain. The shapeless wins the shaped
And brings it back to the kingdom of no meanings -
A constant of the dark. To shed it
The mind should add some light to its pavilions.
As the only stable entity on earth,
The dark's above all changes.
ANNA
Why?
BLUE BEARD
Because
It's never been created. Blanks and voids
Structure its ugly, image-lacking landscape,
Producing nothingness. One who avoids it –
Is born. The others can't be rescued.
LISA
It's thought-provoking ... Still, I wonder
If darkness is the absolute, the truth.
BLUE BEARD
For some, it is. But we can always choose
Between one and another.
LISA
You mean, between the truths?
BLUE BEARD
That's what I mean.
Some things we cannot lose, some – we can't win,
Some we can't mix, some – we cannot dilute.
Darkness is sediment that settles as solitude.
One can't destroy two things – nil and the end.
The basic principle that manages the lifespan
Of every living creature comes from darkness.
It threatens life and makes it priceless.
LISA
(whispers to Anna)
Oh, Anna! Did you hear what he's just said?
ANNA
I did. It's interesting. Why are you so upset?
LISA
He talks of death!
ANNA
He talks of life!
BLUE BEARD
I talk of darkness versus light.
Darkness is no one's. Light to God belongs.
And nature simply keeps them both.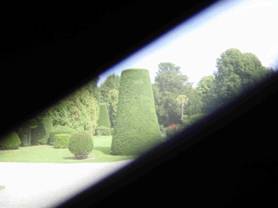 ANNA
Speaking of nature, what a lovely land!
This field looks like embroidery! The colors
Are silky, clear – I wish I had such threads!
The opal of the dew, the emerald of grasses…
BLUE BEARD
This land is rich in beauty. If you follow
This path you'll see a truly striking view.
LISA
Wait, Anna!
ANNA
I'll come back for you!
Anna leaves.
BLUE BEARD
I am the owner of the castle. Would you like
To take a walk and see how it looks inside?
2. DREAM TWO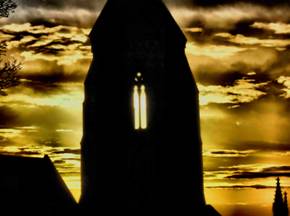 BLUE BEARD
Here is my castle.
LISA
Do you live alone?
BLUE BEARD
Well, I have visitors ... They come at random...
The castle is old. At night it groans like a phantom,
Becoming quiet at the crack of dawn.
LISA
And what's the meaning of its nightly cry?
BLUE BEARD
A feeling of remorse... With the castle it will die.
My castle mourns for lives that it's consumed.
LISA
It's getting dark ... I have to leave you soon.
BLUE BEARD
The voices torment it, tear it apart.
LISA
Whose voices are they?
BLUE BEARD
I'm talking about art –
The paintings on the walls. Their nightmares
Disturb the castle, cracking stony walls,
As if an army of slowly waking souls
Broke through eternity and turned into gloomy fighters.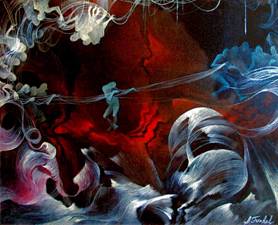 Oh, everlasting, endless ancient feud
Between the stony walls and paintings
Whose agonizing cosmic solitude
Pulls up beginnings through resisting endings!
It's the creators' lonely long howl
That tears the canvas, breaking through the voids.
They burn themselves, being both flame and fuel.
Museums would shatter from such ghastly voices.
They find no consolation in themselves.
Their lonely solos multiplied by the echo
Of emptiness will never intersect
With what their looking for – their alter egos.
They suffered life as now they suffer death.
A work of art is a child of loneliness.
LISA
Why keep them here?
BLUE BEARD
I keep what here belongs.
LISA
You own the paintings?
BLUE BEARD
I own the painters' souls.
LISA
What are they like?
BLUE BEARD
They are like mirror rooms
With the artist endlessly reflected
Who searches for his missing roots
Once and forever on the canvas planted.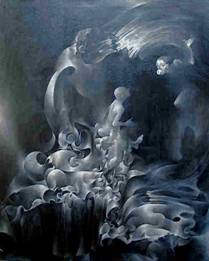 LISA
Does he succeed?
BLUE BEARD
Art is against the end.
It keeps up those who fly and crushes those who land.
LISA
And faith?
BLUE BEARD
Faith seals a dreamy form
And casts creator's images in stone.
A dream comes first, then it becomes one's faith,
For dreams are fickle and often tend to fade.
Faith takes their freedom in exchange for the Height.
They live as truths, but as winged dreams – they die.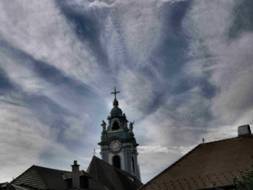 LISA
Who are you – light or darkness?
BLUE BEARD
Neither one.
LISA
How can I trust you?
BLUE BEARD
Trust is built on harm.
LISA
It's built on faith.
BLUE BEARD
Then faith is built on harm.
LISA
Faith's built on truth.
BLUE BEARD
Then truth should be disarmed.
LISA
Who are you?
BLUE BEARD
You decide.
LISA
And why I'm here?
BLUE BEARD
Perhaps, to put an end to your secret fear…
3. DREAM THREE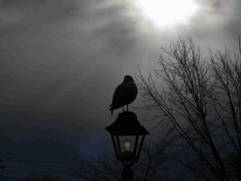 LISA
(takes a handkerchief from her pocket)
Here is my work – a silky handkerchief.
What would you say about its design?
BLUE BEARD
I see incarceration, grief,
A dream of heights combined with a fear of flying.
The bird and cage will never grow apart.
They are in harmony. I render
Them as a union, as two halves of the heart.
They'll stay this way. Fate's bound them together
Like life and death. As soon as the bird leaves the cage
The soul will abrogate its contract with the body.
LISA
It's not how I've intended it… I'll change…
BLUE BEARD
You cannot change yourself. I studied
So many works of yours – their concept, outcome,
And fancy colors…
LISA
Do you like them?
BLUE BEARD
Some.
LISA
What do you like?
BLUE BEARD
I like the way they fit
Your state of mind, but – they are incomplete.
There must be some new color, some new thread…
LISA
What color, tell me!
BLUE BEARD
I can't tell you that.
You must decide yourself, I only
State my opinion.
LISA
I feel so lonely!
It's cold. The castle looks so dismal!
ANNA's VOICE
It's time to go! Where are you, Lisa?
LISA
Wait, Anna! I'm here! I'm coming…
Just wait for me. I love you…
BLUE BEARD
Amen.
For now on, in sickness and in health…
LISA
I've talked to Anna…
BLUE BEARD
Love's what I possess.
For now on, we're bound, bound, bound.
4. DREAM FOUR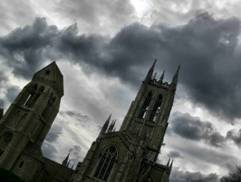 They enter a room with broken mirrors.
LISA
The room is full of broken mirrors…
Inside each splinter, my embroidered birds
Sleep silently, and now I fear them.
BLUE BEARD
What do you fear?
LISA
A lack of the living force…
My silent birds… You keep them in your basement…
They never fly – I opened every cage,
But they don't move.
BLUE BEARD
For that you must erase them.
LISA
Still, they won't move!
BLUE BEARD
The movement's in the change.
LISA
The broken mirrors are birds of bad omen.
BLUE BEARD
You made the birds, the cages…
LISA
But you own them.
BLUE BEARD
In sickness and in health…
LISA
Your beard looks blue!
BLUE BEARD
It's in this light. Both fighter and appeaser,
Light may uncover what's been missing
Or hide what is the very clue…
It's often pleasant, but – not honest.
LISA
What do you mean?
BLUE BEARD
It hides the darkness.
LISA
It melts the darkness.
BLUE BEARD
It's a myth.
The dark is like a coral reef.
It has its structure, beauty, life.
It gave us God who gave us light.
LISA
Your talk is scary… Stop! No more…
I've found what I was searching for…
PART III. THE RETURN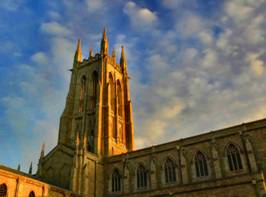 1. AWAKENING
LISA
(wakes up in her bed)
My room, my window! Dismal world, adieu!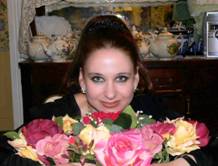 BLUE BEARD's VOICE
Enjoy your freedom. I will come for you!

2. A SEARCH FOR THE THREAD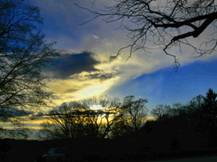 LISA
Oh, this embroidery is lacking depth…
Look how flat the gold's turned out!
I need a thread… dark-blue.
ANNA
We have
Both dark and blue, but not in a single color.
We have dark-green, dark–brown and dark–red,
Dark–violet…
LISA
Dark–blue, I said!
ANNA
I'm sorry, Lisa! I just try to help.
Unfortunately, these are what we have.
LISA
Then take my work,
Stick in the needle,
And help me out –
I don't feel well.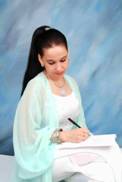 The HyperTexts