The HyperTexts

The Most Beautiful Sonnets in the English Language

Which poets wrote the most beautiful sonnets of all time? Selecting the most beautiful sonnets in the English language was, necessarily, a highly subjective task. So if you disagree with my choices, please feel free to compile your own.

My top ten writers of sonnets are: Conrad Aiken, Louise Bogan, e. e. cummings, Robert Frost, Gerard Manley Hopkins, Edna St. Vincent Millay, Percy Bysshe Shelley, William Butler Yeats, William Wordsworth and Sir Thomas Wyatt.

Honorable mentions go to William Blake, Elizabeth Barrett Browning, Robert Burns, John Clare, Hart Crane, Emily Dickinson, John Donne, Ernest Dowson, Thomas Hardy, Robert Hayden, Seamus Heaney, Langston Hughes, John Keats, Henry Wadsworth Longfellow, Robert Lowell, John Milton, Wilfred Owen, E. A. Robinson, Christina Rossetti, Edmund Spenser, Wallace Stevens, Dylan Thomas, Edward Thomas and Richard Wilbur.

One interesting thing about my personal canon is that many of the poems are fairly recent. This leads me to believe that the "death" of poetry has been greatly exaggerated. Another interesting thing is where Shakespeare ranks; I believe a number of other poets wrote better sonnets than the Bard of Avon. For my purposes here, I will define the term "sonnet" according to its original meaning of "little song," concentrating on poems of around fourteen lines, give or take.

compiled by Michael R. Burch

A thing of beauty is a joy forever.
Its loveliness increases; it will never
pass into nothingness ...
―John Keats

Related pages: The Most Beautiful Poems in the English Language

Bread and Music
by Conrad Aiken

Music I heard with you was more than music,
And bread I broke with you was more than bread;
Now that I am without you, all is desolate;
All that was once so beautiful is dead.

Your hands once touched this table and this silver,
And I have seen your fingers hold this glass.
These things do not remember you, belovèd,
And yet your touch upon them will not pass.

For it was in my heart you moved among them,
And blessed them with your hands and with your eyes;
And in my heart they will remember always,—
They knew you once, O beautiful and wise.

In his best poems Conrad Aiken rivals Wallace Stevens and Hart Crane as a master of modern English poetic meter. Aiken's "Bread and Music" is one of my very favorite poems, regardless of era.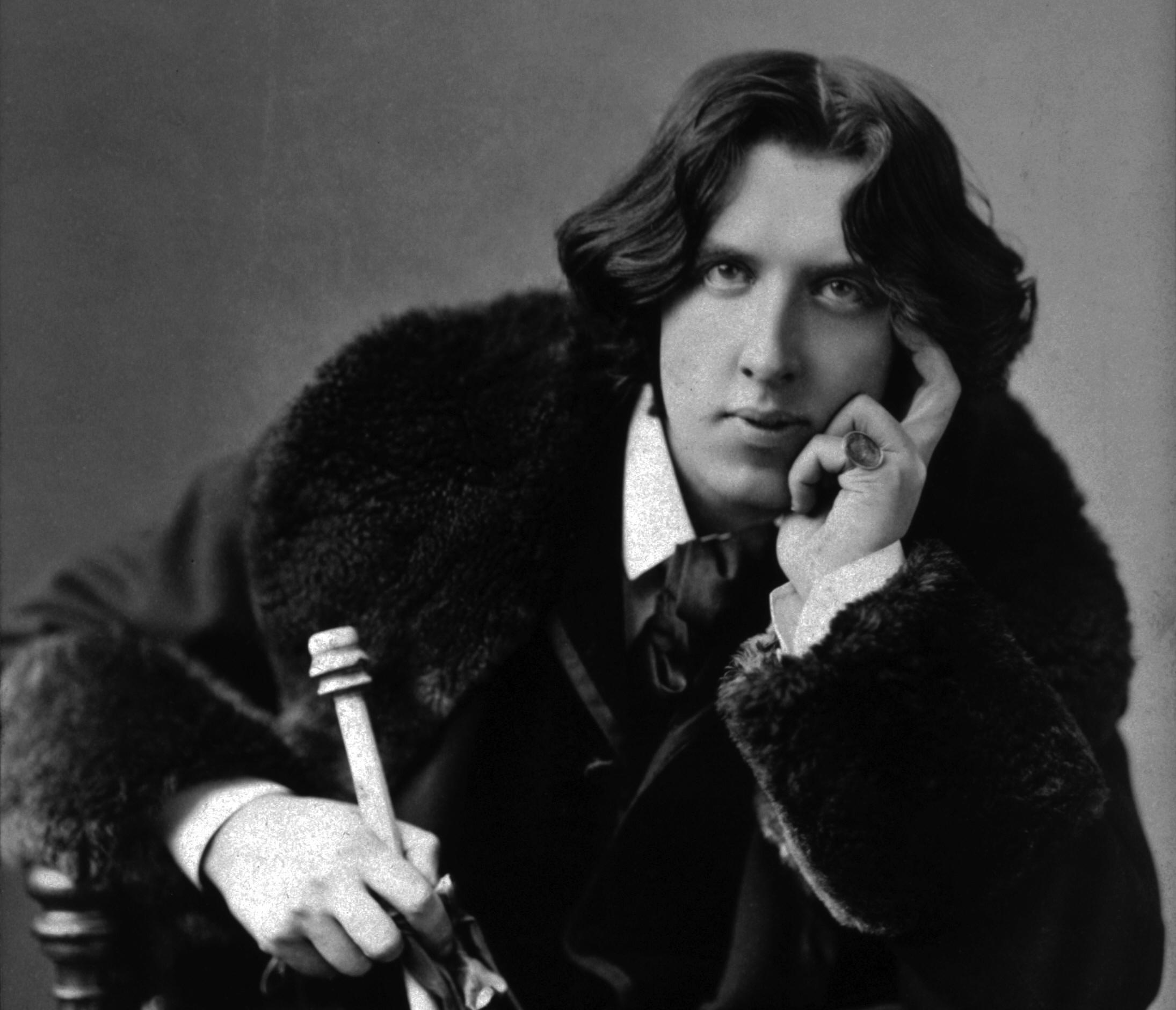 Oscar Wilde may be the most notorious "bad boy" in the annals of poetry and literature. He was flamboyantly gay at a time when polite society was prim, proper and homophobic. As a result, he was sentenced to hard labor at Reading Gaol and died soon after his release. Wilde is justly famous for his disdain for dull and dulling conformity, as his witty epigrams prove. But the lovely, wonderfully moving poem below proves that he was also a true poet, creating timeless art.

Requiescat
by Oscar Wilde

Tread lightly, she is near
Under the snow,
Speak gently, she can hear
The daisies grow.

All her bright golden hair
Tarnished with rust,
She that was young and fair
Fallen to dust.

Lily-like, white as snow,
She hardly knew
She was a woman, so
Sweetly she grew.

Coffin-board, heavy stone,
Lie on her breast,
I vex my heart alone,
She is at rest.

Peace, Peace, she cannot hear
Lyre or sonnet,
All my life's buried here,
Heap earth upon it.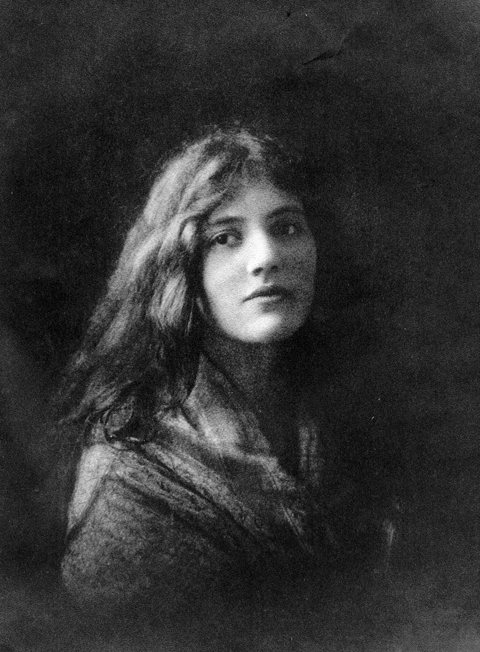 The Wild Swans at Coole
by William Butler Yeats

The trees are in their autumn beauty,
The woodland paths are dry,
Under the October twilight the water
Mirrors a still sky;
Upon the brimming water among the stones
Are nine and fifty swans.

The nineteenth Autumn has come upon me
Since I first made my count;
I saw, before I had well finished,
All suddenly mount
And scatter wheeling in great broken rings
Upon their clamorous wings.

I have looked upon those brilliant creatures,
And now my heart is sore.
All's changed since I, hearing at twilight,
The first time on this shore,
The bell-beat of their wings above my head,
Trod with a lighter tread.

Unwearied still, lover by lover,
They paddle in the cold,
Companionable streams or climb the air;
Their hearts have not grown old;
Passion or conquest, wander where they will,
Attend upon them still.

But now they drift on the still water
Mysterious, beautiful;
Among what rushes will they build,
By what lake's edge or pool
Delight men's eyes, when I awake some day
To find they have flown away?

William Butler Yeats was the most famous Irish poet of all time, and his poems of unrequited love for the beautiful and dangerous revolutionary Maud Gonne made her almost as famous. "The Wild Swans at Coole," is surely one of the most beautiful poems ever written, in any language.

How Do I Love Thee?
by Elizabeth Barrett Browning

How do I love thee? Let me count the ways.
I love thee to the depth and breadth and height
My soul can reach, when feeling out of sight
For the ends of Being and ideal Grace.
I love thee to the level of every day's
Most quiet need, by sun and candlelight.
I love thee freely, as men strive for Right;
I love thee purely, as they turn from Praise.
I love with a passion put to use
In my old griefs, and with my childhood's faith.
I love thee with a love I seemed to lose
With my lost saints,—I love thee with the breath,
Smiles, tears, of all my life!—and, if God choose,
I shall but love thee better after death.

Elizabeth Barrett Browning was an early advocate of women's rights, and a staunch opponent of slavery. When she married Robert Browning, theirs became the most famous coupling in the annals of English poetry. She is best know as a poet for her Sonnets from the Portuguese.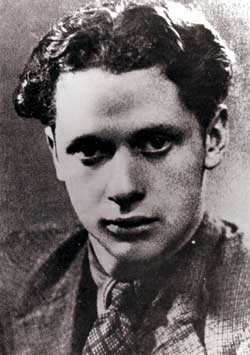 In My Craft Or Sullen Art
by Dylan Thomas

In my craft or sullen art
Exercised in the still night
When only the moon rages
And the lovers lie abed
With all their griefs in their arms,
I labour by singing light
Not for ambition or bread
Or the strut and trade of charms
On the ivory stages
But for the common wages
Of their most secret heart.
Not for the proud man apart
From the raging moon I write
On these spindrift pages
Nor for the towering dead
With their nightingales and psalms
But for the lovers, their arms
Round the griefs of the ages,
Who pay no praise or wages
Nor heed my craft or art.

In poems like "Do Not Go Gentle into that Good Night," "In My Craft or Sullen Art" and "Fern Hill" the Welsh poet Dylan Thomas ranks with any poet who ever wrote in English. Several of his poems can be found on the Masters page of The HyperTexts.




Whoso List to Hunt
by Sir Thomas Wyatt the Elder

Whoso list to hunt, I know where is an hind, list=desires
But as for me, hélas, I may no more. hélas=alas
The vain travail hath wearied me so sore,
I am of them that farthest cometh behind.
Yet may I by no means my wearied mind
Draw from the deer, but as she fleeth afore
Fainting I follow. I leave off therefore,
Sithens in a net I seek to hold the wind. Sithens=Since
Who list her hunt, I put him out of doubt,
As well as I may spend his time in vain.
And graven with diamonds in letters plain
There is written, her fair neck round about:
Noli me tangere, for Caesar's I am, Noli me tangere=Touch me not
And wild for to hold, though I seem tame.

According to the Bible, Jesus told Mary Magdalene not to touch him when she tried to embrace him after the resurrection. It is possible that Thomas Wyatt [1503-1542] wrote this poem about Anne Boleyn, who became "untouchable" when King Henry VIII claimed her for himself. In ancient times, men could be executed for hunting the king's deer. (Robin Hood was famously pursued by the Sherriff of Nottingham for poaching the king's deer.) If Wyatt's lover quoted Jesus, instructing th

e poet not to touch her,

this suggests that there may have been religious reasons for him to abandon her pursuit. Perhaps when Ann Boleyn pledged her troth to Henry, she declared herself untouchable because her vows were not only to her King, but also to her God.

Those Winter Sundays
by Robert Hayden

Sundays too my father got up early
and put his clothes on in the blueblack cold,
then with cracked hands that ached
from labor in the weekday weather made
banked fires blaze. No one ever thanked him.
I'd wake and hear the cold splintering, breaking.
When the rooms were warm, he'd call,
and slowly I would rise and dress,
fearing the chronic angers of that house,
Speaking indifferently to him,
who had driven out the cold
and polished my good shoes as well.
What did I know, what did I know
of love's austere and lonely offices?

Robert Hayden is probably an unknown or undervalued poet to most readers today, but every reader should be intimately familiar with this wonderful poem. "Those Winter Sundays" illustrates how one poem can make a poet immortal. I may never remember another poem by Hayden, but I will certainly never forget this one.

Sweet Rose of Virtue
by William Dunbar [1460-1525]
loose translation by Michael R. Burch

Sweet rose of virtue and of gentleness,
delightful lily of youthful wantonness,
richest in bounty and in beauty clear
and in every virtue that is held most dear―
except only that you are merciless.

Into your garden, today, I followed you;
there I saw flowers of freshest hue,
both white and red, delightful to see,
and wholesome herbs, waving resplendently―
yet everywhere, no odor but bitter rue.

I fear that March with his last arctic blast
has slain my fair rose of pallid and gentle cast,
whose piteous death does my heart such terrible pain
that, if I could, I would compose her roots again―
so comforting her bowering leaves have been.

William Dunbar's wonderful "Sweet Rose of Virtue" is another of my favorite poems from the early days of English poetry. I chose to translate it myself, to make it more accessible to modern readers.

The Death of a Toad
by Richard Wilbur

A toad the power mower caught,
Chewed and clipped of a leg, with a hobbling hop has got
To the garden verge, and sanctuaried him
Under the cineraria leaves, in the shade
Of the ashen and heartshaped leaves, in a dim,
Low, and a final glade.

The rare original heartsblood goes,
Spends in the earthen hide, in the folds and wizenings, flows
In the gutters of the banked and staring eyes. He lies
As still as if he would return to stone,
And soundlessly attending, dies
Toward some deep monotone,

Toward misted and ebullient seas
And cooling shores, toward lost Amphibia's emperies.
Day dwindles, drowning and at length is gone
In the wide and antique eyes, which still appear
To watch, across the castrate lawn,
The haggard daylight steer.

I can't remember where I first read "The Death of a Toad" by Richard Wilbur, but it haunted me until I finally rediscovered it many years later, flipping through the pages of a poetry anthology in a bookstore. I had forgotten the poem's title and its poet's name, but I had never been able to forget its words' magic. So I am placing it high on this page, wanting to make sure other readers are able to enjoy what I missed for so many years.

Distant light
by Walid Khazindar

Harsh and cold
autumn holds to it our naked trees:
If only you would free, at least, the sparrows
from the tips of your fingers
and release a smile, a small smile
from the imprisoned cry I see.
Sing! Can we sing
as if we were light, hand in hand
sheltered in shade, under a strong sun?
Will you remain, this way
stoking the fire, more beautiful than necessary, and quiet?
Darkness intensifies
and the distant light is our only consolation —
that one, which from the beginning
has, little by little, been flickering
and is now about to go out.
Come to me. Closer and closer.
I don't want to know my hand from yours.
And let's beware of sleep, lest the snow smother us.

Translated by Khaled Mattawa from the author's collections Ghuruf Ta'isha (Dar al-Fikr, Beirut, 1992) and Satwat al-Masa (Dar Bissan, Beirut, 1996). Reprinted from Banipal No 6. Translation copyright Banipal and translator. All rights reserved. Walid Khazindar was born in 1950 in GazaCity. He is considered one of the best Palestinian poets; his poetry has been said to be "characterized by metaphoric originality and a novel thematic approach unprecedented in Arabic poetry." He was awarded the first Palestine Prize for Poetry in 1997.

Piano
by D. H. Lawrence

Softly, in the dusk, a woman is singing to me;
Taking me back down the vista of years, till I see
A child sitting under the piano, in the boom of the tingling strings
And pressing the small, poised feet of a mother who smiles as she sings.
In spite of myself, the insidious mastery of song
Betrays me back, till the heart of me weeps to belong
To the old Sunday evenings at home, with winter outside
And hymns in the cozy parlor, the tinkling piano our guide.
So now it is vain for the singer to burst into clamor
With the great black piano appassionato. The glamour
Of childish days is upon me, my manhood is cast
Down in the flood of remembrance, I weep like a child for the past.

D. H. Lawrence is better known today for his novels than for his poetry, but "Piano" is an immortal poem, and thus makes Lawrence an immortal poet.

Non sum qualis eram bonae sub regno Cynarae
by Ernest Dowson

"I am not as I was under the reign of the good Cynara"—Horace

Last night, ah, yesternight, betwixt her lips and mine
There fell thy shadow, Cynara! thy breath was shed
Upon my soul between the kisses and the wine;
And I was desolate and sick of an old passion,
Yea, I was desolate and bowed my head:
I have been faithful to thee, Cynara! in my fashion.

All night upon mine heart I felt her warm heart beat,
Night-long within mine arms in love and sleep she lay;
Surely the kisses of her bought red mouth were sweet;
But I was desolate and sick of an old passion,
When I awoke and found the dawn was gray:
I have been faithful to you, Cynara! in my fashion.

I have forgot much, Cynara! gone with the wind,
Flung roses, roses riotously with the throng,
Dancing, to put thy pale, lost lilies out of mind;
But I was desolate and sick of an old passion,
Yea, all the time, because the dance was long;
I have been faithful to thee, Cynara! in my fashion.

I cried for madder music and for stronger wine,
But when the feast is finished and the lamps expire,
Then falls thy shadow, Cynara! the night is thine;
And I am desolate and sick of an old passion,
Yea, hungry for the lips of my desire:
I have been faithful to thee, Cynara! in my fashion.

Ernest Dowson's influence on T. S. Eliot is obvious, and anyone who reads his best poems can easily understand the attraction. Other writers unabashedly "borrowed" phrases from Dowson: "gone with the wind," "the days of wine and roses," "hollow lands," etc. The best poets write memorable lines, and Dowson's best poems are full of memorable lines. Several of his poems can be found on the Masters page of The HyperTexts.

The Snow Man
by Wallace Stevens

One must have a mind of winter
To regard the frost and the boughs
Of the pine-trees crusted with snow;

And have been cold a long time
To behold the junipers shagged with ice,
The spruces rough in the distant glitter

Of the January sun; and not to think
Of any misery in the sound of the wind,
In the sound of a few leaves,

Which is the sound of the land
Full of the same wind
That is blowing in the same bare place

For the listener, who listens in the snow,
And, nothing himself, beholds
Nothing that is not there and the nothing that is.

Tea at the Palaz of Hoon
by Wallace Stevens

Not less because in purple I descended
The western day through what you called
The loneliest air, not less was I myself.

What was the ointment sprinkled on my beard?
What were the hymns that buzzed beside my ears?
What was the sea whose tide swept through me there?

Out of my mind the golden ointment rained,
And my ears made the blowing hymns they heard.
I was myself the compass of that sea:

I was the world in which I walked, and what I saw
Or heard or felt came not but from myself;
And there I found myself more truly and more strange.

Wallace Stevens is one of the very best modern poets, if not the best. My favorites among his poems include "Sunday Morning," "The Snow Man," "The Man Whose Pharynx Was Bad" and "Tea at the Palaz of Hoon." Some of his poems seem overly obscure to me, and I find it hard to understand why anyone likes (or pretends to like) his "jar in Tennessee" stuff, but for sheer music and the beauty of words, Stevens is hard to beat. Several of his poems can be found on the Masters page of The HyperTexts.

The Light of Other Days
by Tom Moore

Oft, in the stilly night,
Ere slumber's chain has bound me,
Fond Memory brings the light
Of other days around me:
The smiles, the tears
Of boyhood's years,
The words of love then spoken;
The eyes that shone,
Now dimm'd and gone,
The cheerful hearts now broken!
Thus, in the stilly night,
Ere slumber's chain has bound me,
Sad Memory brings the light
Of other days around me.

When I remember all
The friends, so link'd together,
I've seen around me fall
Like leaves in wintry weather,
I feel like one
Who treads alone
Some banquet-hall deserted,
Whose lights are fled,
Whose garlands dead,
And all but he departed!
Thus, in the stilly night,
Ere slumber's chain has bound me.
Sad Memory brings the light
Of other days around me.

Tom Moore was an Irish tenor, songwriter and poet; this wonderfully haunting poem demonstrates his virtuosity as a poet.

Song For The Last Act
by Louise Bogan

Now that I have your face by heart, I look
Less at its features than its darkening frame
Where quince and melon, yellow as young flame,
Lie with quilled dahlias and the shepherd's crook.
Beyond, a garden. There, in insolent ease
The lead and marble figures watch the show
Of yet another summer loath to go
Although the scythes hang in the apple trees.

Now that I have your face by heart, I look.

Now that I have your voice by heart, I read
In the black chords upon a dulling page
Music that is not meant for music's cage,
Whose emblems mix with words that shake and bleed.
The staves are shuttled over with a stark
Unprinted silence. In a double dream
I must spell out the storm, the running stream.
The beat's too swift. The notes shift in the dark.

Now that I have your voice by heart, I read.

Now that I have your heart by heart, I see
The wharves with their great ships and architraves;
The rigging and the cargo and the slaves
On a strange beach under a broken sky.
O not departure, but a voyage done!
The bales stand on the stone; the anchor weeps
Its red rust downward, and the long vine creeps
Beside the salt herb, in the lengthening sun.

Now that I have your heart by heart, I see.

Juan's Song
by Louise Bogan

When beauty breaks and falls asunder
I feel no grief for it, but wonder.
When love, like a frail shell, lies broken,
I keep no chip of it for token.
I never had a man for friend
Who did not know that love must end.
I never had a girl for lover
Who could discern when love was over.
What the wise doubt, the fool believes
Who is it, then, that love deceives?

in Just-
by e. e. cummings

in Just-
spring when the world is mud-
luscious the little
lame baloonman

whistles far and wee

and eddieandbill come
running from marbles and
piracies and it's
spring

when the world is puddle-wonderful

the queer
old baloonman whistles
far and wee
and bettyandisbel come dancing

from hop-scotch and jump-rope and
it's
spring
and

the
goat-footed

baloonMan whistles
far
and
wee

E. E. Cummings (or e. e. cummings) has long been one of my favorite poets. I love his musicality, his whimsy, and his defiance of convention. In his darker poems like "I sing of Olaf, glad and big," I love his fierce wrath against injustice. In my opinion he is one of the major poets of the modern era. Several of his poems can be found on the Masters page of The HyperTexts.

Jerusalem
by William Blake

And did those feet in ancient time
Walk upon England's mountains green?
And was the holy Lamb of God
On England's pleasant pastures seen?

And did the Countenance Divine
Shine forth upon our clouded hills?
And was Jerusalem builded here
Among these dark Satanic mills?

Bring me my bow of burning gold:
Bring me my arrows of desire:
Bring me my spear: O clouds unfold!
Bring me my chariot of fire.

I will not cease from mental fight,
Nor shall my sword sleep in my hand
Till we have built Jerusalem
In England's green and pleasant land.

Cradle Song
by William Blake

Sleep, sleep, beauty bright,
Dreaming in the joys of night;
Sleep, sleep; in thy sleep
Little sorrows sit and weep.

Sweet babe, in thy face
Soft desires I can trace,
Secret joys and secret smiles,
Little pretty infant wiles.

As thy softest limbs I feel
Smiles as of the morning steal
O'er thy cheek, and o'er thy breast
Where thy little heart doth rest.

O the cunning wiles that creep
In thy little heart asleep!
When thy little heart doth wake,
Then the dreadful night shall break.

"Cradle Song" by William Blake is one of the most touching, most moving poems in the English language. It is probably the best lullaby in the English language, along with "Lullaby" by W. H. Auden. Blake wrote a number of truly great poems, several of which can be found on the Masters page of The HyperTexts.

Acquainted With The Night
by Robert Frost

I have been one acquainted with the night.
I have walked out in rain—and back in rain.
I have outwalked the furthest city light.

I have looked down the saddest city lane.
I have passed by the watchman on his beat
And dropped my eyes, unwilling to explain.

I have stood still and stopped the sound of feet
When far away an interrupted cry
Came over houses from another street,

But not to call me back or say good-by;
And further still at an unearthly height,
One luminary clock against the sky

Proclaimed the time was neither wrong nor right.
I have been one acquainted with the night.

The Most of It
by Robert Frost

He thought he kept the universe alone;
For all the voice in answer he could wake
Was but the mocking echo of his own
From some tree–hidden cliff across the lake.
Some morning from the boulder–broken beach
He would cry out on life, that what it wants
Is not its own love back in copy speech,
But counter–love, original response.
And nothing ever came of what he cried
Unless it was the embodiment that crashed
In the cliff's talus on the other side,
And then in the far distant water splashed,
But after a time allowed for it to swim,
Instead of proving human when it neared
And someone else additional to him,
As a great buck it powerfully appeared,
Pushing the crumpled water up ahead,
And landed pouring like a waterfall,
And stumbled through the rocks with horny tread,
And forced the underbrush—and that was all.

The Tide Rises, The Tide Falls
by Henry Wadsworth Longfellow

The tide rises, the tide falls,
The twilight darkens, the curlew calls;
Along the sea-sands damp and brown
The traveller hastens toward the town,
And the tide rises, the tide falls.

Darkness settles on roofs and walls,
But the sea, the sea in the darkness calls;
The little waves, with their soft, white hands,
Efface the footprints in the sands,
And the tide rises, the tide falls.

The morning breaks; the steeds in their stalls
Stamp and neigh, as the hostler calls;
The day returns, but nevermore
Returns the traveller to the shore,
And the tide rises, the tide falls.

The Cross of Snow
by Henry Wadsworth Longfellow

In the long, sleepless watches of the night,
A gentle face—the face of one long dead—
Looks at me from the wall, where round its head
The night-lamp casts a halo of pale light.
Here in this room she died; and soul more white
Never through martyrdom of fire was led
To its repose; nor can in books be read
The legend of a life more benedight.
There is a mountain in the distant West
That, sun-defying, in its deep ravines
Displays a cross of snow upon its side.
Such is the cross I wear upon my breast
These eighteen years, through all the changing scenes
And seasons, changeless since the day she died.

Henry Wadsworth Longfellow rivaled Alfred Lord Tennyson for the mantle of the most popular poet of their day. While Longfellow's reputation has diminished somewhat (or perhaps more than somewhat), it's hard to say why. His best poems are wonderfully melodic and evocative, as the two poems above demonstrate.

A Noiseless Patient Spider
by Walt Whitman

A noiseless patient spider,
I mark'd where on a little promontory it stood isolated,
Mark'd how to explore the vacant vast surrounding,
It launch'd forth filament, filament, filament, out of itself,
Ever unreeling them, ever tirelessly speeding them.

And you O my soul where you stand,
Surrounded, detached, in measureless oceans of space,
Ceaselessly musing, venturing, throwing, seeking the spheres to connect them,
Till the bridge you will need be form'd, till the ductile anchor hold,
Till the gossamer thread you fling catch somewhere, O my soul.

When I Heard The Learn'd Astronomer
by Walt Whitman

When I heard the learn'd astronomer,
When the proofs, the figures, were ranged in columns before me,
When I was shown the charts and diagrams, to add, divide, and measure them,
When I sitting heard the astronomer where he lectured with much applause in the lecture-room,
How soon unaccountable I became tired and sick,
Till rising and gliding out I wander'd off by myself,
In the mystical moist night-air, and from time to time,
Look'd up in perfect silence at the stars.

Walt Whitman is one of the most important poets of all time, not only because his best poems are masterpieces, but because of his influence on other poets, and on the American psyche. "A Noiseless Patient Spider" is a wonderfully mystical poem by America's Merlin. You can find a number of his poems on the Masters page of The HyperTexts.

The Garden
by Ezra Pound

Like a skein of loose silk blown against a wall
She walks by the railing of a path in Kensington Gardens,
And she is dying piece-meal
of a sort of emotional anemia.



And round about there is a rabble
Of the filthy, sturdy, unkillable infants of the very poor.
They shall inherit the earth.

In her is the end of breeding.
Her boredom is exquisite and excessive.

She would like some one to speak to her,
And is almost afraid that I
will commit that indiscretion.

Ezra Pound is not one of my favorite poets, but this poem is a wonderful miniature of English society, captured in a poem for the ages.

I - Easter Hymn
by A. E. Housman

If in that Syrian garden, ages slain,
You sleep, and know not you are dead in vain,
Nor even in dreams behold how dark and bright
Ascends in smoke and fire by day and night
The hate you died to quench and could but fan,
Sleep well and see no morning, son of man.

But if, the grave rent and the stone rolled by,
At the right hand of majesty on high
You sit, and sitting so remember yet
Your tears, your agony and bloody sweat,
Your cross and passion and the life you gave,
Bow hither out of heaven and see and save.

Housman could write movingly without indulging in images, melodrama or sophistry, and rivals Shakespeare in what he could accomplish with direct statement. Housman is certainly a major poet, and one of our very best critics of society and religion, along with Blake, Twain and Wilde. A good number of his poems can be found on the Masters page of The HyperTexts.

The Darkling Thrush
by Thomas Hardy

I leant upon a coppice gate
When Frost was spectre-gray,
And Winter's dregs made desolate
The weakening eye of day.
The tangled bine-stems scored the sky
Like strings of broken lyres,
And all mankind that haunted nigh
Had sought their household fires.
The land's sharp features seemed to be
The Century's corpse outleant,
His crypt the cloudy canopy,
The wind his death-lament.
The ancient pulse of germ and birth
Was shrunken hard and dry,
And every spirit upon earth
Seemed fervourless as I.
At once a voice arose among
The bleak twigs overhead
In a full-hearted evensong
Of joy illimited;
An aged thrush, frail, gaunt, and small,
In blast-beruffled plume,
Had chosen thus to fling his soul
Upon the growing gloom.
So little cause for carolings
Of such ecstatic sound
Was written on terrestrial things
Afar or nigh around,
That I could think there trembled through
His happy good-night air
Some blessed Hope, whereof he knew
And I was unaware.

Thomas Hardy wrote a number of truly great poems, including "The Darkling Thrush," "The Convergence of the Twain" and "Channel Firing." Several of his poems can be found on the Masters page of The HyperTexts.

Song
by John Donne

Go and catch a falling star,
Get with child a mandrake root,
Tell me where all past years are,
Or who cleft the devils foot;
Teach me to hear mermaids singing,
Or to keep off envy's stinging,
And find
What wind
Serves to advance an honest mind.

If thou be'st born to strange sights,
Things invisible to see,
Ride ten thousand days and nights
Till Age snow white hairs on thee;
Thou, when thou return'st wilt tell me
All strange wonders that befell thee,
And swear
No where
Lives a woman true and fair.

If thou find'st one let me know;
Such a pilgrimage were sweet.
Yet do not; I would not go,
Though at next door we might meet.
Though she were true when you met her,
And last, till you write your letter,
Yet she
Will be
False, ere I come, to two or three.

John Donne wrote some of the sexiest poems in the English language, and some of the best devotional poems as well. Talk about range!

Cædmon's Hymn (circa 658-680 AD)
loose translation by Michael R. Burch

Now let us honour heaven-kingdom's Guardian,
the might of the Architect and his mind-plans,
the work of the Glory-Father. First he, the eternal Lord,
established the foundation of wonders.
Then he, the first Poet, created heaven as a roof
for the sons of men, holy Creator,
Guardian of mankind. Then he, the eternal Lord,
afterwards made men middle-earth: Master almighty!

"Cædmon's Hymn" was composed sometime between 658 and 680 AD. According to the Venerable Bede (673-735), Cædmon was an illiterate herdsman who was given the gift of poetic composition by an angel. In the original poem, hardly a word is recognizable as English. Cædmon was writing in a somewhat Anglicized form of ancient German. The word "England" harkens back to Angle-land; the Angles were a Germanic tribe. Nevertheless, by Cædmon's time the foundations of English poetry were being laid, particularly in the areas of accentual meter and alliteration.

Sometimes Mysteriously
by Luis Omar Salinas

Sometimes in the evening when love
tunes its harp and the crickets
celebrate life, I am like a troubadour
in search of friends, loved ones,
anyone who will share with me
a bit of conversation. My loneliness
arrives ghostlike and pretentious,
it seeks my soul, it is ravenous
and hurting. I admire my father
who always has advice in these matters,
but a game of chess won't do, or
the frivolity of religion.
I want to find a solution, so I
write letters, poems, and sometimes
I touch solitude on the shoulder
and surrender to a great tranquility.
I understand I need courage
and sometimes, mysteriously,
I feel whole.

Luis Omar Salinas is generally considered to be one of the very best Hispanic poets to write in English, with good cause. "Sometimes Mysteriously" is one of those mysterious poems that sometimes makes us feel a special kinship with the poet.

Music When Soft Voices Die (To —)
by Percy Bysshe Shelley

Music, when soft voices die,
Vibrates in the memory—
Odours, when sweet violets sicken,
Live within the sense they quicken.

Rose leaves, when the rose is dead,
Are heaped for the belovèd's bed;
And so thy thoughts, when thou art gone,
Love itself shall slumber on.

Ozymandias
by Percy Bysshe Shelley

I met a traveller from an antique land
Who said: Two vast and trunkless legs of stone
Stand in the desert. Near them, on the sand,
Half sunk, a shattered visage lies, whose frown,
And wrinkled lip, and sneer of cold command,
Tell that its sculptor well those passions read
Which yet survive, stamped on these lifeless things,
The hand that mocked them, and the heart that fed;
And on the pedestal these words appear:
"My name is Ozymandias, king of kings:
Look on my works, ye Mighty, and despair!"
Nothing beside remains. Round the decay
Of that colossal wreck, boundless and bare
The lone and level sands stretch far away.

Percy Bysshe Shelley was one of the great Romantics who died many, many years before his time. His touch with meter and rhyme was exquisite. Several of his poems can be found on the Masters page of The HyperTexts.

When You Are Old
by William Butler Yeats

When you are old and grey and full of sleep,
And nodding by the fire, take down this book,
And slowly read, and dream of the soft look
Your eyes had once, and of their shadows deep;

How many loved your moments of glad grace,
And loved your beauty with love false or true,
But one man loved the pilgrim soul in you,
And loved the sorrows of your changing face;

And bending down beside the glowing bars,
Murmur, a little sadly, how Love fled
And paced upon the mountains overhead
And hid his face amid a crowd of stars.

An Irish Airman Foresees His Death
by William Butler Yeats

I know that I shall meet my fate
Somewhere among the clouds above;
Those that I fight I do not hate,
Those that I guard I do not love;
My country is Kiltartan Cross,
My countrymen Kiltartan's poor,
No likely end could bring them loss
Or leave them happier than before.
Nor law, nor duty bade me fight,
Nor public men, nor cheering crowds,
A lonely impulse of delight
Drove to this tumult in the clouds;
I balanced all, brought all to mind,
The years to come seemed waste of breath,
A waste of breath the years behind
In balance with this life, this death.

Leda and the Swan
by William Butler Yeats

A sudden blow: the great wings beating still
Above the staggering girl, her thighs caressed
By the dark webs, her nape caught in his bill,
He holds her helpless breast upon his breast.

How can those terrified vague fingers push
The feathered glory from her loosening thighs?
And how can body, laid in that white rush,
But feel the strange heart beating where it lies?

A shudder in the loins engenders there
The broken wall, the burning roof and tower
And Agamemnon dead.
Being so caught up,
So mastered by the brute blood of the air,
Did she put on his knowledge with his power
Before the indifferent beak could let her drop?

W. B. Yeats is probably the last of the great Romantics, and the first of the great Modernists. He wrote a good number of truly great poems, and remains an essential poet of the highest rank. Other poems of his that I especially love include "An Irish Airman Foresees His Death," "The Wild Swans at Coole" and "Leda and the Swan." Several of his poems can be found on the Masters page of The HyperTexts.

A Red, Red Rose
by Robert Burns

Oh my luve is like a red, red rose,
That's newly sprung in June:
Oh my luve is like the melodie,
That's sweetly play'd in tune.

As fair art thou, my bonie lass,
So deep in luve am I;
And I will luve thee still, my dear,
Till a' the seas gang dry.

Till a' the seas gang dry, my dear,
And the rocks melt wi' the sun;
And I will luve thee still, my dear,
While the sands o' life shall run.

And fare thee weel, my only luve!
And fare thee weel a while!
And I will come again, my luve,
Tho' it were ten thousand mile!

Robert Burns was one of the early romantics (perhaps a forerunner of both Shelley and Clare), and one of my early favorites along with Blake and Housman. He still reads well today, I think. He is, of course, most famous for his nostalgic drinking song "Auld Lang Syne." Several of his poems can be found on the Masters page of The HyperTexts.

Song
by Christina Rossetti

When I am dead, my dearest,
Sing no sad songs for me;
Plant thou no roses at my head,
Nor shady cypress tree:
Be the green grass above me
With showers and dewdrops wet;
And if thou wilt, remember,
And if thou wilt, forget.

I shall not see the shadows,
I shall not feel the rain;
I shall not hear the nightingale
Sing on, as if in pain:
And dreaming through the twilight
That doth not rise nor set,
Haply I may remember,
And haply may forget.

Christina Rossetti wrote a handful of immortal poems, and that makes her an immortal poet. Two of her poems can be found on the Masters page of The HyperTexts.

For Her Surgery
by Jack Butler

I
Over the city the moon rides in mist,
scrim scarred with faint rainbow.
Two days till Easter. The thin clouds run slow, slow,
the wind bells bleed the quietest
of possible musics to the dark lawn.
All possibility we will have children is gone.

II
I raise a glass half water, half alcohol,
to that light come full again.
Inside, you sleep, somewhere below the pain.
Down at the river, there is a tall
ghost tossing flowers to dark water—
jessamine, rose, and daisy, salvia lyrata . . .

III
Oh goodbye, goodbye to bloom in the white blaze
of moon on the river, goodbye
to creek joining the creek joining the river, the axil, the Y,
goodbye to the Yes of two Ifs in one phrase . . .
Children bear children. We are grown,
and time has thrown us free under the timeless moon.

Jack Butler is one of my favorite contemporary poets.

Love Is Not All
by Edna St. Vincent Millay

Love is not all: It is not meat nor drink
Nor slumber nor a roof against the rain,
Nor yet a floating spar to men that sink
and rise and sink and rise and sink again.
Love cannot fill the thickened lung with breath
Nor clean the blood, nor set the fractured bone;
Yet many a man is making friends with death
even as I speak, for lack of love alone.
It well may be that in a difficult hour,
pinned down by need and moaning for release
or nagged by want past resolution's power,
I might be driven to sell your love for peace,
Or trade the memory of this night for food.
It may well be. I do not think I would.

Only until this cigarette is ended
by Edna St. Vincent Millay

Only until this cigarette is ended,
A little moment at the end of all,
While on the floor the quiet ashes fall,
And in the firelight to a lance extended,
Bizarrely with the jazzing music blended,
The broken shadow dances on the wall,
I will permit my memory to recall
The vision of you, by all my dreams attended.
And then adieu,—farewell!—the dream is done.
Yours is a face of which I can forget
The color and the features, every one,
The words not ever, and the smiles not yet;
But in your day this moment is the sun
Upon a hill, after the sun has set.

Millay is not just another penner of sonnets. Her sonnets sparkle with life and lust amid the foreshadowing of death. She also has an interesting quality of resolve: she seems willing to give herself to men, but not to give herself away. If she is playing games, she is playing them knowingly, and probably understands the rules better than her partners.

On the Eve of His Execution
by Chidiock Tichborne

My prime of youth is but a frost of cares,
My feast of joy is but a dish of pain,
My crop of corn is but a field of tares,
And all my good is but vain hope of gain;
The day is past, and yet I saw no sun,
And now I live, and now my life is done.

My tale was heard and yet it was not told,
My fruit is fallen, yet my leaves are green,
My youth is spent and yet I am not old,
I saw the world and yet I was not seen;
My thread is cut and yet it is not spun,
And now I live and now my life is done.

I sought my death and found it in my womb,
I looked for life and found it was a shade,
I trod the earth and knew it was my tomb,
And now I die, and now I was but made;
My glass is full, and now my glass is run,
And now I live, and now my life is done.

Tichborne's elegy to himself remains one of the best and most powerful in the English language.

Mouse's Nest
by John Clare

I found a ball of grass among the hay
And progged it as I passed and went away;
And when I looked I fancied something stirred,
And turned again and hoped to catch the bird —
When out an old mouse bolted in the wheats
With all her young ones hanging at her teats;
She looked so odd and so grotesque to me,
I ran and wondered what the thing could be,
And pushed the knapweed bunches where I stood;
Then the mouse hurried from the craking brood.
The young ones squeaked, and as I went away
She found her nest again among the hay.
The water o'er the pebbles scarce could run
And broad old cesspools glittered in the sun.

John Clare, while perhaps not a Romantic poet in the style of Shelley and Keats, was a Romantic inasmuch as he could get "down and dirty" with the best of them. He may be the direct ancestor of poets like Robinson Jeffers, who wrote truthfully about nature and seemed to scorn "sheen" in poetry.

The Windhover
by Gerard Manley Hopkins

I caught this morning morning's minion, king-
dom of daylight's dauphin, dapple-dawn-drawn Falcon, in his riding
Of the rolling level underneath him steady air, and striding
High there, how he rung upon the rein of a wimpling wing
In his ecstasy! then off, off forth on swing,
As a skate's heel sweeps smooth on a bow-bend: the hurl and gliding
Rebuffed the big wind. My heart in hiding
Stirred for a bird,—the achieve of; the mastery of the thing!

Brute beauty and valour and act, oh, air, pride, plume, here
Buckle! AND the fire that breaks from thee then, a billion
Times told lovelier, more dangerous, O my chevalier!

No wonder of it: shéer plód makes plough down sillion
Shine, and blue-bleak embers, ah my dear,
Fall, gall themselves, and gash gold-vermillion.

G. M. Hopkins did things with the language no poet before or since has done, or at least not as well and to the same extent. His influence can be seen in the work of Dylan Thomas, but no one has ever duplicated his rhythms.

Cold-Blooded Creatures
by Elinor Morton Wylie

Man, the egregious egoist
(In mystery the twig is bent)
Imagines, by some mental twist,
That he alone is sentient

Of the intolerable load
That on all living creatures lies,
Nor stoops to pity in the toad
The speechless sorrow of his eyes.

He asks no questions of the snake,
Nor plumbs the phosphorescent gloom
Where lidless fishes, broad awake,
Swim staring at a nightmare doom.

Wylie's poem reminds me of Clare, and of D. H. Lawrence's snake, and also of Richard Wilbur's tour-de-force, "The Death of a Toad." And yet her poem is wholly unique and original.

Cargoes
by John Masefield

Quinquireme of Nineveh from distant Ophir,
Rowing home to haven in sunny Palestine,
With a cargo of ivory,
And apes and peacocks,
Sandalwood, cedarwood, and sweet white wine.

Stately Spanish galleon coming from the Isthmus,
Dipping through the Tropics by the palm-green shores,
With a cargo of diamonds,
Emeralds, amethysts,
Topazes, and cinnamon, and gold moidores.

Dirty British coaster with a salt-caked smoke stack,
Butting through the Channel in the mad March days,
With a cargo of Tyne coal,
Road-rails, pig-lead,
Firewood, iron-ware, and cheap tin trays.

John Masefield contrasts three "freighters" from three very different empires and times, and manages to tell us much about each entirely through contrast.

One Art
by Elizabeth Bishop

The art of losing isn't hard to master;
so many things seem filled with the intent
to be lost that their loss is no disaster.

Lose something every day. Accept the fluster
of lost door keys, the hour badly spent.
The art of losing isn't hard to master.

Then practice losing farther, losing faster:
places, and names, and where it was you meant
to travel. None of these will bring disaster.

I lost my mother's watch. And look! my last, or
next-to-last, of three loved houses went.
The art of losing isn't hard to master.

I lost two cities, lovely ones. And, vaster,
some realms I owned, two rivers, a continent.
I miss them, but it wasn't a disaster.

—Even losing you (the joking voice, a gesture
I love) I shan't have lied. It's evident
the art of losing's not too hard to master
though it may look like (Write it!) like disaster.

Elizabeth Bishop wrote a small handful of truly great poems such as "One Art," "The Fish" and "The Armadillo," and can probably be considered a major poet as a result.

Hope Is A Thing With Feathers
by Emily Dickinson

Hope is a thing with feathers
That perches in the soul
And sings a tune without words
And never stops at all.

And sweetest, in the gale, is heard
And sore must be the storm
That could abash the little bird
That keeps so many warm.

I've heard it in the chilliest land
And on the strangest sea
Yet, never, in extremity
It ask a crumb of me.

Emily Dickinson is undoubtedly a major poet, although I've always had a preference for "the music of words" and her poems are purposefully less mellifluous.

My Heart Leaps Up When I Behold
by William Wordsworth

My heart leaps up when I behold
A rainbow in the sky:
So was it when my life began;
So is it now I am a man;
So be it when I shall grow old,
Or let me die!
The Child is father of the Man;
I could wish my days to be
Bound each to each by natural piety.

At Melville's Tomb
by Hart Crane

Often beneath the wave, wide from this ledge
The dice of drowned men's bones he saw bequeath
An embassy. Their numbers as he watched,
Beat on the dusty shore and were obscured.

And wrecks passed without sound of bells,
The calyx of death's bounty giving back
A scattered chapter, livid hieroglyph,
The portent wound in corridors of shells.

Then in the circuit calm of one vast coil,
Its lashings charmed and malice reconciled,
Frosted eyes there were that lifted altars;
And silent answers crept across the stars.

Compass, quadrant and sextant contrive
No farther tides . . . High in the azure steeps
Monody shall not wake the mariner.
This fabulous shadow only the sea keeps.

Voyages, Part I
by Hart Crane

Above the fresh ruffles of the surf
Bright striped urchins flay each other with sand.
They have contrived a conquest for shell shucks,
And their fingers crumble fragments of baked weed
Gaily digging and scattering.

And in answer to their treble interjections
The sun beats lightning on the waves,
The waves fold thunder on the sand;
And could they hear me I would tell them:

O brilliant kids, frisk with your dog,
Fondle your shells and sticks, bleached
By time and the elements; but there is a line
You must not cross nor ever trust beyond it
Spry cordage of your bodies to caresses
Too lichen-faithful from too wide a breast.
The bottom of the sea is cruel.

In my opinion, Hart Crane's "Voyages" in full is the best love poem of all time, and the second-best love poem isn't even close. Since this is a page of sonnets I have limited myself to the opening lines only. Other poems of Crane's such as "To Brooklyn Bridge" and "The Broken Tower" also rank with the best poems in the English language.

Time in Eternity
by T. Merrill

When you were as an angel in my arms,
Had laid your bare head just below my chin,
Your length pressed up to mine, entrusting charms
My whole youth's starward longing could not win;
With still the murmur of your love in me,
Miracle-tones of all my lifelong hope,
I wished that there might start eternity
And seal forever that sweet envelope;
And as it did, my thoughts are now for you
As every star is blotted by the sun,
And so the sun itself
Has perished too,
And with it, every dream of mine
But one.

Tom Merrill is one of my favorite contemporary poets.

The Ghost Ship
by A. E. Stallings

She plies an inland sea. Dull
With rust, scarred by a jagged reef.
In Cyrillic, on her hull
Is lettered, Grief.

The dim stars do not signify;
No sonar with its eerie ping
Sounds the depths—she travels by
Dead reckoning.

At her heart is a stopped clock.
In her wake, the hours drag.
There is no port where she can dock,
She flies no flag,

Has no allegiance to a state,
No registry, no harbor berth,
Nowhere to discharge her freight
Upon the earth.

A. E. Stallings is a contemporary poet who's making a name for herself, and leaving her mark on the world in the form of memorable poems.

The Unreturning
by Wilfred Owen

Suddenly night crushed out the day and hurled
Her remnants over cloud-peaks, thunder-walled.
Then fell a stillness such as harks appalled
When far-gone dead return upon the world.

There watched I for the Dead; but no ghost woke.
Each one whom Life exiled I named and called.
But they were all too far, or dumbed, or thralled,
And never one fared back to me or spoke.

Then peered the indefinite unshapen dawn
With vacant gloaming, sad as half-lit minds,
The weak-limned hour when sick men's sighs are drained.
And while I wondered on their being withdrawn,
Gagged by the smothering Wing which none unbinds,
I dreaded even a heaven with doors so chained.

Wilfred Owen is a war poet without peer, and one of the first great modern poets. His poem "Dulce et Decorum Est" is probably the best anti-war poem in the English language, perhaps in any language. If man ever grows wise enough as a species to abolish war, Wilfred Owen's voice, echoed in thousands of other poems and songs, will have been a major catalyst.

To Celia
by Ben Jonson

Drink to me, only, with thine eyes,
And I will pledge with mine;
Or leave a kiss but in the cup,
And I'll not look for wine.
The thirst that from the soul doth rise,
Doth ask a drink divine:
But might I of Jove's nectar sup,
I would not change for thine.

I sent thee, late, a rosy wreath,
Not so much honouring thee,
As giving it a hope, that there
It could not withered be.
But thou thereon didst only breathe,
And sent'st back to me:
Since when it grows, and smells, I swear,
Not of itself, but thee.

To Daffodils
by Robert Herrick

Fair daffodils, we weep to see
You haste away so soon.
As yet the early-rising sun
Hath not attained his noon.
Stay, stay,
Until the hasting day
Has run
But to the even-song;
And, having prayed together, we
Will go with you along.
We have short time to stay, as you;
We have as short a spring;
As quick a growth to meet decay,
As you, or any thing.
We die.
As your hours do, and dry
Away
Like to the summer's rain;
Or as the pearls of morning's dew
Ne'er to be found again.

Herrick is pleasing to the ear, and should continue to be read.

Go, Lovely Rose
by Edmund Waller

Go, lovely Rose,—
Tell her that wastes her time and me,
That now she knows,
When I resemble her to thee,
How sweet and fair she seems to be.

Tell her that's young,
And shuns to have her graces spied,
That hadst thou sprung
In deserts where no men abide,
Thou must have uncommended died.

Small is the worth
Of beauty from the light retir'd:
Bid her come forth,
Suffer herself to be desir'd,
And not blush so to be admir'd.

Then die, that she
The common fate of all things rare
May read in thee;
How small a part of time they share,
That are so wondrous sweet and fair.

This a near-perfect poem that still reads well today.

Alone
by Edgar Alan Poe

From childhood's hour I have not been
As others were; I have not seen
As others saw; I could not bring
My passions from a common spring.
From the same source I have not taken
My sorrow; I could not awaken
My heart to joy at the same tone;
And all I loved, I loved alone.
Then—in my childhood, in the dawn
Of a most stormy life—was drawn
From every depth of good and ill
The mystery which binds me still:
From the torrent, or the fountain,
From the red cliff of the mountain,
From the sun that round me rolled
In its autumn tint of gold,
From the lightning in the sky
As it passed me flying by,
From the thunder and the storm,
And the cloud that took the form
(When the rest of Heaven was blue)
Of a demon in my view.

I'm not normally a Poe buff, but I like this mystical chant.

Sea Fevers
by Agnes Wathall

No ancient mariner I,
Hawker of public crosses,
Snaring the passersby
With my necklace of albatrosses.

I blink no glittering eye
Between tufts of gray sea mosses
Nor in the high road ply
My trade of guilts and glosses.

But a dark and inward sky
Tracks the flotsam of my losses.
No more becalmed to lie,
The skeleton ship tosses.

Agnes Wathall is an unknown poet today, but this poem deserves to be read, and remembered.

Sonnet 147
by William Shakespeare

My love is as a fever, longing still
For that which longer nurseth the disease,
Feeding on that which doth preserve the ill,
The uncertain sickly appetite to please.
My reason, the physician to my love,
Angry that his prescriptions are not kept,
Hath left me, and I desperate now approve
Desire is death, which physic did except.
Past cure I am, now reason is past care,
And frantic-mad with evermore unrest.
My thoughts and my discourse as madmen's are,
At random from the truth vainly expressed,
For I have sworn thee fair, and thought thee bright,
Who art as black as Hell, as dark as night.

I'm not a huge fan of Shakespeare's sonnets, but this one is too good to leave out. I also love a number of his songs, such as "Full Fathom Five":

Full Fathom Five
by William Shakespeare

Full fathom five thy father lies;
Of his bones are coral made;
Those are pearls that were his eyes:
Nothing of him that doth fade
But doth suffer a sea-change
Into something rich and strange.
Sea-nymphs hourly ring his knell:
Ding-dong.
Hark! now I hear them — ding-dong, bell.

The Skeleton's Defense of Carnality
by Jack Foley

Truly I have lost weight, I have lost weight,
grown lean in love's defense,
in love's defense grown grave.
It was concupiscence that brought me to the state:
all bone and a bit of skin
to keep the bone within.
Flesh is no heavy burden for one possessed of little
and accustomed to its loss.
I lean to love, which leaves me lean, till lean turn into lack.
A wanton bone, I sing my song
and travel where the bone is blown
and extricate true love from lust
as any man of wisdom must.
Then wherefore should I rage
against this pilgrimage
from gravel unto gravel?
Circuitous I travel
from love to lack / and lack to lack,
from lean to lack
and back.

Jack Foley is a contemporary poet, and a damn good one.

Du
by Janet Kenny

A wisp of old woman,
curved like a scythe,
tottered to me as she
fussed her shopping,
her walking stick hooked
on her chopstick wrist.

She spoke to me then
in a dried leaf voice.
Inaudible there
in that busy street,
swept by rude gales
from passing trucks.

I leaned closer to hear:
Mein eyes not gut.
time for bus, ven comes it?
"Which bus do you want?"

She smiled, shook her head
then sang to herself
—and somebody else,
in—not German. Yiddish?
"Which bus?"
She leaned towards me,
her tiny claw reached
to stroke my face.
Du she said.

Du

This is a wonderfully haunting poem by a contemporary poet.

Friday
by Ann Drysdale

The print of a bare foot, the second toe
A little longer than the one which is
Traditionally designated "great".
Praxiteles would have admired it.

You must have left in haste; your last wet step
Before boarding your suit and setting sail,
Outlined in talcum on the bathroom floor
Mocks your habitual fastidiousness.

There is no tide here to obliterate
Your oversight. Unless I wipe or sweep
Or suck it up, it will not go away.
The thought delights me. I will keep the footprint.

Too slight, too simply human to be called
Token or promise; I am keeping it
Because it is a precious evidence
That on this island I am not alone.

Ann Drysdale is one of our better contemporary poets, in my opinion.

Other notable penners of sonnets include: Matthew Arnold, W. H. Auden, John Berryman, Robert Bridges, Rupert Brooke, Robert Browning, Lord Byron, Geoffrey Chaucer, Samuel Taylor Coleridge, Billy Collins, Dante, Michael Drayton, George Gascoigne, T. S. Eliot, Thomas Gray, Fulke Greville (Lord Brooke), George Herbert, Robert Herrick, Geoffrey Hill, Henry Howard (the Earl of Surrey), King James I, Ben Jonson, Emma Lazarus, Henry Wadsworth Longfellow, George Meredith, Petrarch, Edgar Allan Poe, Ezra Pound, Sir Walter Ralegh, Rilke, Dante Gabriel Rossetti, Sir Philip Sidney, Charlotte Smith, Robert Southey, Edmund Spenser, Algernon Charles Swinburne, Alfred Lord Tennyson, Edmund Waller, Oscar Wilde, Lady Mary Wroth, Elinor Wylie

Contemporary sonneteers of note include Jack Butler, Jared Carter, Alfred Dorn, Ann Drysdale, Rhina Espaillat, Annie Finch, Dana Gioia, Anthony Hecht, Mark Jarman, Janet Kenny, Philip Larkin, Tom Merrill, Robert Mezey, Richard Moore, A. E. Stallings and Richard Wilbur

So there you have them: the best sonnets ever, at least according to me. I'm sure every reader's choices will be different, but if you added a poem or three to yours, having read mine, hopefully you will consider your time here well spent.

Related Pages: The Best Antinatalist Poems and Prose

The HyperTexts