The HyperTexts

Sandy Hook Poems: Elegies, Tributes, Memorials, Laments and Calls to Action

with poems by Michael R. Burch, an editor and publisher of Holocaust and Nakba poetry

Related Pages: Parkland Poems, Santa Fe Poems

I am dedicating the poems on this page to the twenty children who perished as a result of the Sandy Hook Elementary School shootings at Newtown, Connecticut on December 14, 2012, and to the six teachers who died defending them, and to all the survivors who continue to love and mourn them. I have written tribute poems for the victims of this terrible tragedy, which occurred just a few days and nights before Christmas, using little snippets of information I found about them here and there. For instance, this is an elegy I wrote for Emilie Parker, a little girl with an "exceptionally kind spirit" who used her crayons to create colorful cards for people when th

ey

experienced dark times in their lives:

Emilie Parker,
the horror grows starker
as we see your sweet image
and cringe at the carnage;
but dear,
how you mesmerize
with those vivid blue eyes
and death cannot sever
our hearts from you, ever.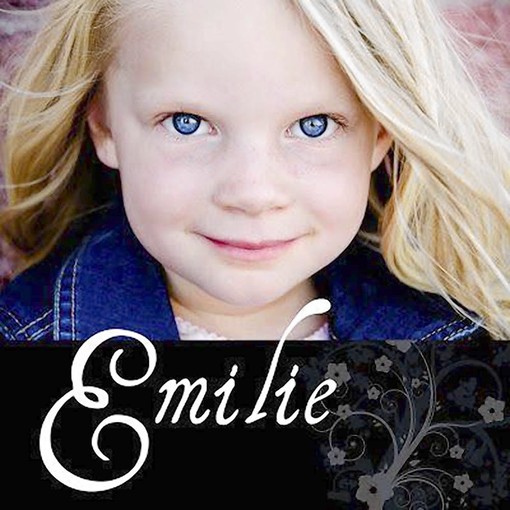 Our hearts are broken,
our spirits are strong.

The poem above was taken from a sign posted outside a local business after the shootings. President Obama concurred as he wiped away tears, saying, "Our hearts are broken today." I took the liberty of turning his words into a poem:

Sandy Hook Call to Love
by Michael R. Burch

Our hearts are broken today
for our children's small bodies lie broken;
let us gather them up, as we may,
that the truth of our Love may be spoken;
then, when we have put them away
to nevermore dream, or be woken,
let us think of the living, and pray
for true Love, not some miserable token,
to command us, for strength to obey.

This poem is for mothers who lost children at Sandy Hook, and in other similar tragedies ...

Childless
by Michael R. Burch

How can she bear her grief?
Mightier than Atlas, she shoulders the weight
Of one fallen star.

Here are elegies and memorials for other innocent victims of this senseless and avoidable tragedy, if only American adults would do what is necessary to protect our children ...

Dylan Hockley,
a blue-eyed "gorgeous boy,"
was super beyond
death's power to destroy.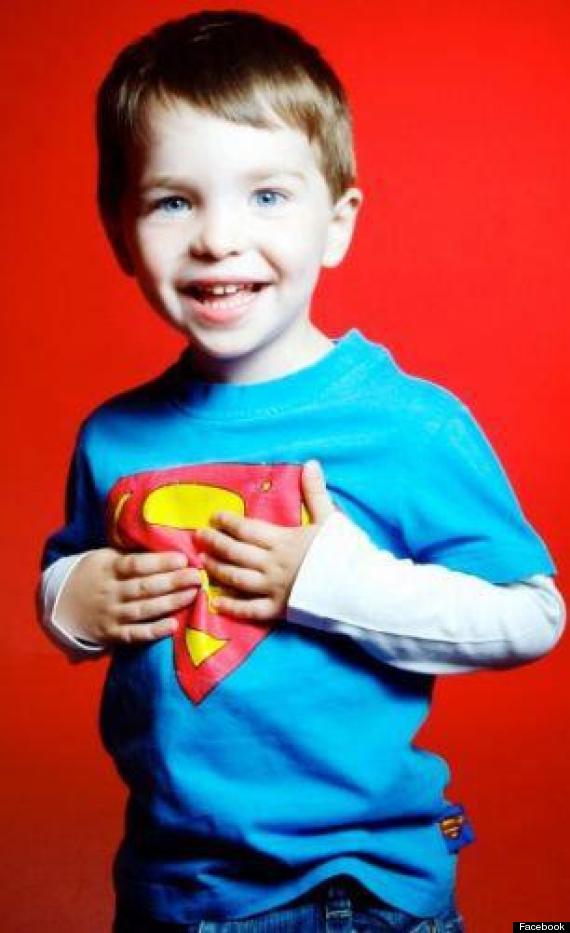 Jack Pinto,
who idolized the New York Jets' Victor Cruz,
is now Cruz's hero
and neither can lose.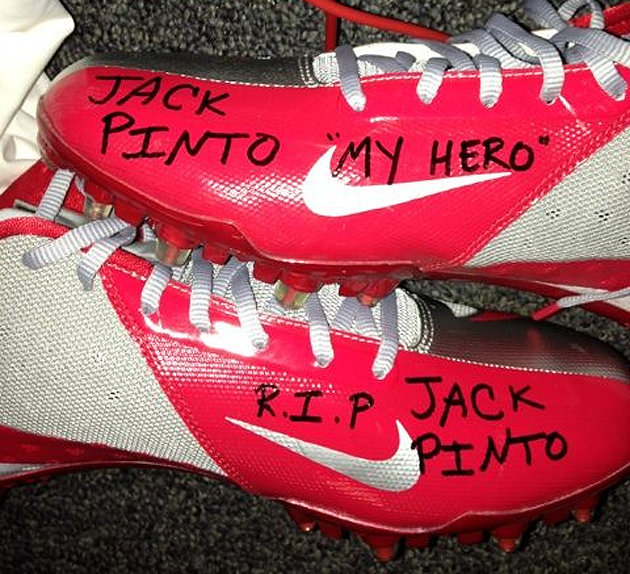 Grace Audrey McDonnell,
our "beautiful, sweet little girl,"
wherever you are now,
there's a far brighter world.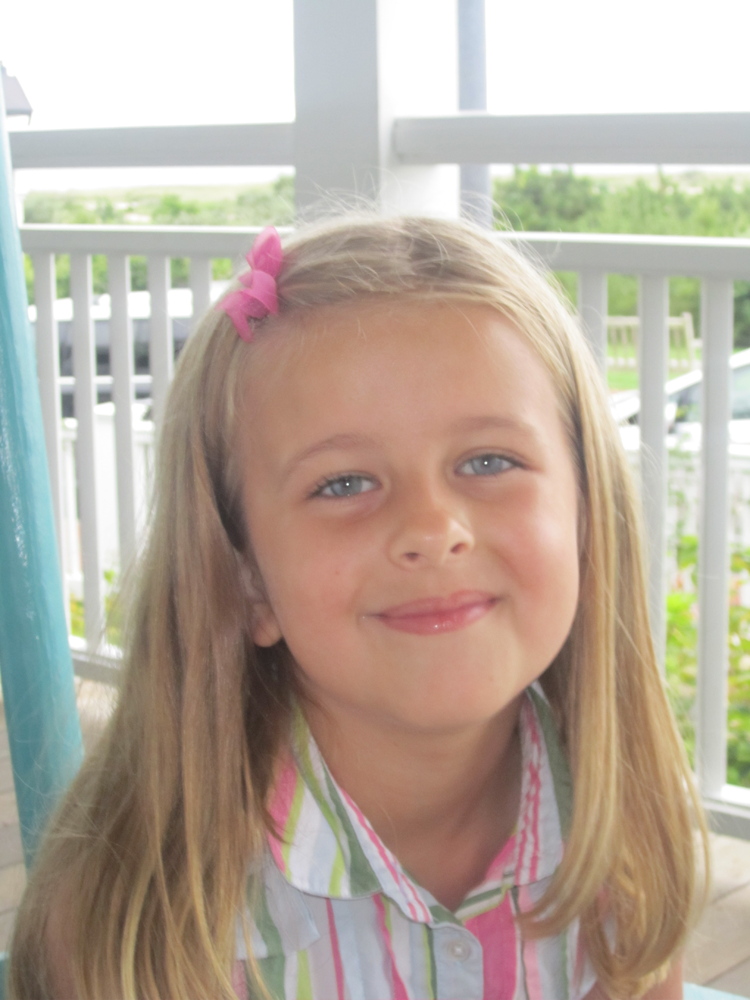 Avielle Richman
had a "spirit that drew people in"
(and an infinitely knowing
and cheeky grin!).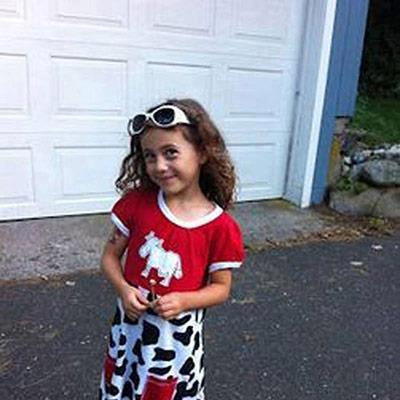 For a Sandy Hook Child, with Butterflies
by Michael R. Burch

Where does the butterfly go
when lightning rails, when thunder howls,
when hailstones scream while winter scowls
and nights compound dark frosts with snow?
Where does the butterfly go?

Where does the rose hide its bloom
when night descends oblique and chill
beyond the capacity of moonlight to fill?
When the only re

lief

's a banked fire's glow,
where does the butterfly go?

And where shall the spirit flee
when life is harsh, too harsh to face,
and hope is lost without a trace?
Oh, when the light of life runs low,
where does the butterfly go?

Here is a prayer-poem that I would like to dedicate to the survivors of the Sandy Hook massacre and the victims' families and friends:

I Pray Tonight
by Michael R. Burch

I pray tonight
the starry light
might
surround you.

I pray
each day
that, come what may,
no dark thing confound you.

I pray ere the morrow
an end to your sorrow.
May angels' white chorales
sing, and astound you.

I would also like to quote a poem by one of my favorite contemporary poets that seems appropriate as we think about comforting and helping the survivors:

Come Lord and Lift
by T. Merrill

Come Lord, and lift the fallen bird
Abandoned on the ground;
The soul bereft and longing so
To have the lost be found.

The heart that cries—let it but hear
Its sweet love answering,
Or out of ether one faint note
Of living comfort wring.

I am stunned to awe by the love, compassion, resourcefulness and incredible courage of Sandy Hook's teachers and faculty. Here is the story of Kaitlin Roig:



Here are more tribute poems for more exceptional children:

Noah Pozner,
"extremely bright"—
your mind and your smile
both exuded light.

Jessica Rekos,
a "creative, beautiful little girl"
who loved horses,
are you now riding Pegasus
down heaven's courses?

Benjamin Wheeler,
"an irrepressibly bright and spirited boy"
had brown, soulful eyes
and a spirit no killer can destroy.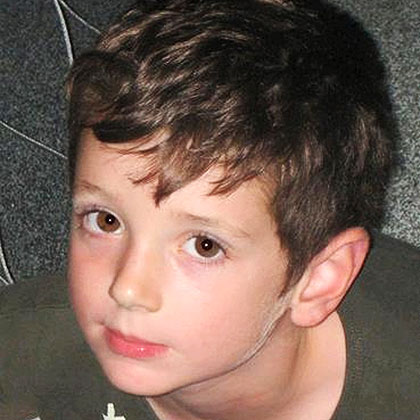 Sandy Hook Call to Action
by Michael R. Burch

We see their tiny coffins
and our hearts break,
so we ask the NRA—
"Did you make a mistake?"
And we vow to save the next child
for sweet love's sake,
but also to protect ourselves
from enduring such heartache.

Those of us who oppose the Holocaust have a saying: "Never again!" From this day forward I hope that we, as a nation, will say "Never again!" to such carnage among our children because a rich, powerful gun lobby wants to flood the streets with people carrying loaded, concealed weapons, taking us back to the days of the Wild, Wild West. For anyone who thinks this is a "good idea," I would remind them that the West's greatest law officer, Wyatt Earp, didn't allow anyone to walk around with guns in the towns he policed, except for himself and his deputies, and that the famous battle at the OK Corral was fought over gun control.

Ana Marquez-Greene was already an accomplished singer at age six, as the video below demonstrates ...

Ana Marquez-Greene,
as sweet a child as we've seen,
you "beat us all to paradise."
Was it because you were so very nice?



Charlotte Bacon,
our love for you is unshaken;
as you "lit up all rooms" down here
you now illuminate heaven, dear.

Daniel Barden, his family's light,
once brightened this earth, and now brightens heaven—
not a bad trick for a boy who's just seven!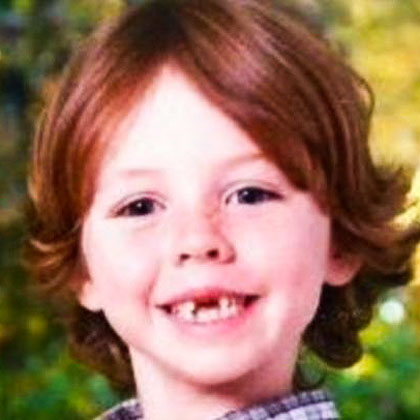 Olivia Engel,
angel,
your only possible crime (I've been told)
was "being a wiggly, smiley six-year-old!"

Allison Wyatt,
so shy, so sweet, so caring,
loved to garden with her mother.
Six pink candles, t

hen an eternity

of sharing.




Catherine Violet Hubbard
when you were here
the cupboard
of life
was never bare,
but full of light
and your electric hair!

Josephine Gay
had just turned seven;
now she will always be
"a lovely part of heaven."




Caroline Previdi,
"sweet, precious little angel,"
we fondly remember
your infectious smile.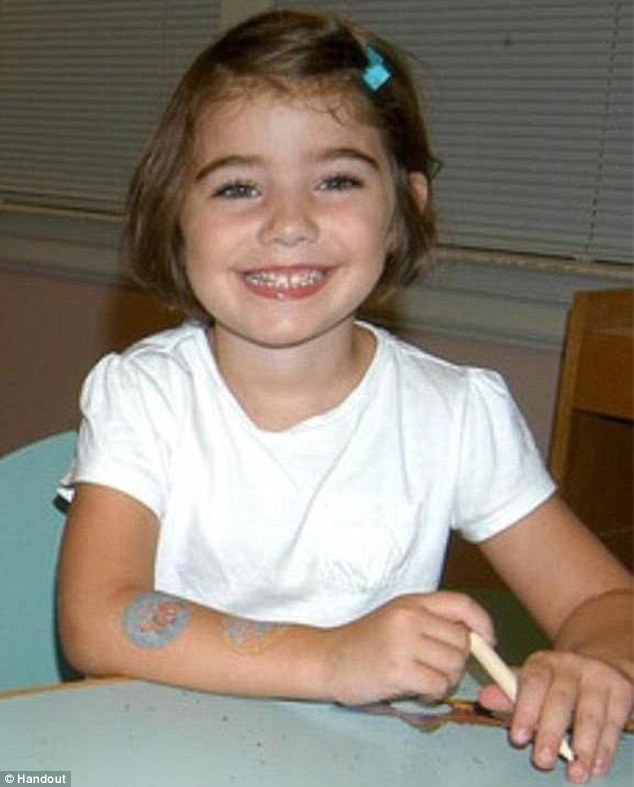 Chase Kowalski, age seven
seems awfully early for heaven;
but since there was never a better child ...
perhaps the angels called, beguiled?

Here is absolutely exquisite poem about lost love that I would like to dedicate to all the Sandy Hook victims and their parents and families:

Music When Soft Voices Die (To —)
by Percy Bysshe Shelley

Music, when soft voices die,
Vibrates in the memory—
Odours, when sweet violets sicken,
Live within the sense they quicken.

Rose leaves, when the rose is dead,
Are heaped for the belovèd's bed;
And so thy thoughts, when thou art gone,
Love itself shall slumber on.

The students who died were all seven or younger. Here is a poem by one of the all-time great poets who lost his son at the age of seven:

On My First Son
by Ben Jonson

Farewell, thou child of my right hand, and joy;
My sin was too much hope of thee, loved boy.
Seven years thou wert lent to me, and I thee pay,
Exacted by thy fate, on the just day.
O, could I lose all father now! For why
Will man lament the state he should envy?
To have so soon 'scaped world's and flesh's rage,
And, if no other misery, yet age?
Rest in soft peace, and asked, say, "Here doth lie
Ben Jonson his best piece of poetry,
For whose sake, henceforth, all his vows be such
As what he loves may never like too much."

Here are more memorial poems:

Jesse Lewis, so full of life,
you could fill a room with bright laughter;
I'm sure you're entertaining angels now
and brightening the Hereafter!

James Mattioli,
exceptional swimmer,
without your bright presence
the world seems much dimmer.

Madeleine Hsu,
what we know of you
is so limited, but we love you too.
May your loved ones keep your memory secure
and your memory give them the strength to endure.

A picture of Madeline Hsu is not available, and we should respect her family's desire for privacy.

Here is a memorial poem for the school's lovely, valiant principal who, according to accounts, ran to defend her young charges the minute she heard shots being fired, lunging at the shooter in an attempt to disarm him:

Dawn Hochsprung,
each child's courageous friend—
you defended them all till the unthinkable end;
so let your kindness and valor be sung.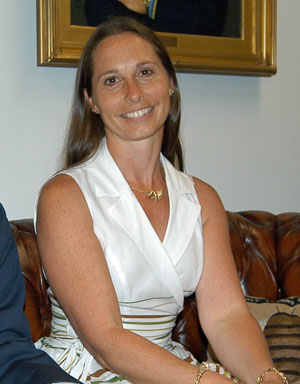 Rachel Davino protected her charges
from the killer's barrages;
like her loyal friend,
she was loyal to the end.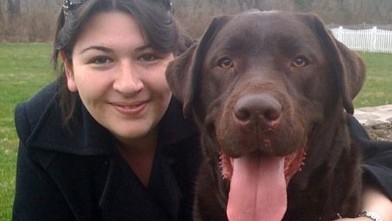 Anne Marie Murphy,
fun-loving, hard worker;
you defended your charges—
no coward, no shirker.

Lauren Gabrielle Rousseau,
who loved to teach, and who loved children so,
we're glad you achieved your dream
that final year, and how lovely you seem!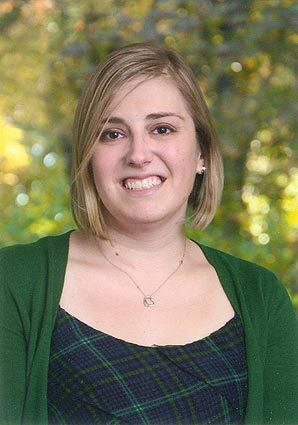 My son, Jeremy Michael Burch, is currently a college freshman at David Lipscomb, where he intends to study to become a child psychologist like Mary Sherlach. Therefore, her story especially touches me. When Mary heard shots being fired, she could have run away to save her own life, but she joined principal Dawn Hochsprung by leaping to her feet and running to protect the students she loved so much.

Mary Sherlach, who courageously ran
without thought for her life to the aid of the children,
taught not just them, but also us,
love's surplus.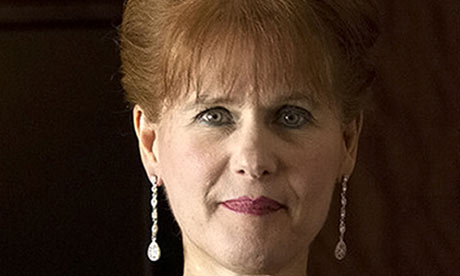 Everyone loved Miss Victoria Soto;
she was every student's friend.
And when a killer threatened her charges,
she defended them to the end.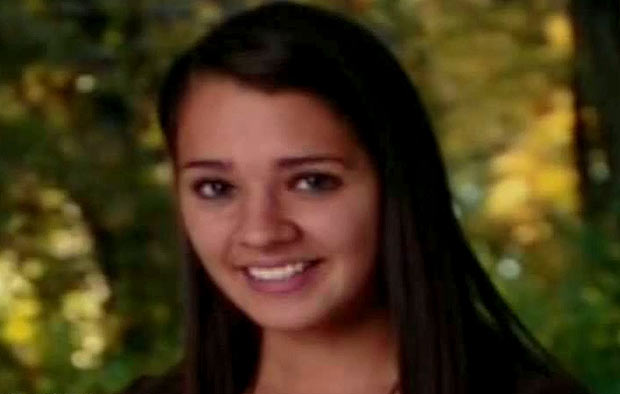 I dedicate my poems to the victims — may they rest in peace — and I urge all Americans to act now, before the next massacre. If we don't, our loved ones will remain continually at risk:

Epitaph for a Sandy Hook Child
by Michael R. Burch

I lived as best I could, and then I died.
Be careful where you step: the grave is wide.

The lives, safety and happiness of our children depend on our ability to persuade the NRA and its political lackeys to stop exalting money and political gain above the life, liberty and happiness of innocents. What is the cost of banning assault weapons, compared to the ultimate price innocents pay when they are used by madmen playing Rambo in classrooms and theaters? Ironically, just hours before the Sandy Hook massacre, in a weekly column that I write for the Nashville City Paper, I pointed out that right-wing politicians are not just demanding the "right" of citizens to bear loaded handguns into restaurants that serve alcohol and bars — a combustible mix. No, people who call themselves "conservative Christians" in collusion with the NRA and its gun lobby are demanding the right to carry assault weapons everywhere ... which "logically" means into universities, high schools, grade schools, kindergartens, pre-schools, Sunday schools and maternity wards. When I wrote this, I was speaking ironically — I thought — but then a few hours later the NRA and its political minions made me seem like a prophet.

Shooting Gallery
by Michael R. Burch

If we live by the rule of the gun
what can a small child do,
but run?

Sixteen of the students who died at Sandy Hook were six years old; the other four students were seven. I wrote the poem below for another child gunned down by a madman. While we cannot legislate sanity, we can be sane enough to legislate away the "right" of serial killers to purchase assault weapons so easily. We can defend many small victims from such carnage, if "we the people" have the wisdom and the will to defend them.

Child of 9-11
by Michael R. Burch

a poem for Christina-Taylor Green, who was born
on September 11, 2001 and died at the age of nine,
shot to death ...

Child of 9-11, beloved,
I bring this lily, lay it down
here at your feet, and eiderdown,
and all soft things, for your gentle spirit.
I bring this psalm — I hope you hear it.

Much love I bring — I lay it down
here by your form, which is not you,
but what you left this shell-shocked world
to help us learn what we must do
to save another child like you.

Child of 9-11, I know
you are not here, but watch, afar
from distant stars, where angels rue
the brutal things some mortals do.
I also watch; I also rue.

And so I make this pledge and vow:
though I may weep, I will not rest
nor will my pen fail heaven's test
till guns and wars and hate are banned
from every shore, from every land.

Child of 9-11, I grieve
your tender life, cut short ... bereaved,
what can I do, but pledge my life
to saving lives like yours? Belief
in your sweet worth has led me here ...

I give my all: my pen, this tear,
this lily and this eiderdown,
and all soft things my heart can bear;
I bear them to your final bier,
and leave them with my promise, here.

The Sandy Hook Elementary School shootings left 27 students and educators dead, and question our nation's sanity and resolve to put children's lives above money and politics. Why do we allow serial killers like Adam Lanza to have such easy access to assault weapons and wreak destruction on innocent children and their teachers? Surely every thinking American knows that assault weapons are being sold and distributed so freely only to fill the coffers of gun dealers and the NRA, and for the political gain of those politicians who accept their bribes (euphemistically called "campaign contributions"). When will we call this evil collusion what it really is: treason, infamy, and the murder of innocents? Adam Lanza may have been insane, but what is the excuse of the NRA and its bribe-taking political lackeys?

US or Them?
by Michael R. Burch

The NRA wants money in the till,
thus Adam Lanza had a license to kill.
Our government's the serial killer's shill
and will be, unless WE express OUR will
and vote to save our children from Boot Hill.

This haiku below makes me think of the students and teachers of Sandy Hook, who were trapped in a war zone:

War
stood at the end of the hall
in the long shadows


—original haiku

by

Watanabe Hakusen, translation by Michael R. Burch

It is up to us, as a nation, to choose between the "rights" of adults to carry assault weapons and loaded, concealed weapons without restriction, and the right of children not to be exposed to the war zones that other dubious "right" creates in school hallways. Are we going to make it "legal" for anyone with a grudge against life to carry out Rambo-like assaults in grade school classrooms and corridors? What if the next would-be Rambo wants to up the ante by shooting up a kindergarten or nursery school?

Piercing the Shell
by Michael R. Burch

If we strip away all the accouterments of war,
perhaps we'll discover what the heart is for.

It seems to me that the NRA has declared a war

—

an open season

—

on our children, by insisting that assault weapons must be available to every Tom, Dick and Dirty Harry. But what will we, the people, say and do?

Whence Now?
by Michael R. Burch

Grown darkly accustomed to grief,
will we ever turn over a new leaf?

Who knows what wonderful things the twenty dead children and the seven dead educators might have accomplished, if they had lived? Now they are only memories, and for most of the world memories diffuse with time. Let us try to keep them alive in our minds and hearts, and prevent what happened to them from happening to other innocents and their caregivers.

Something
by Michael R. Burch

Something inescapable is lost—
lost like a pale vapor curling up into shafts of moonlight,
vanishing in a gust of wind toward an expanse of stars
immeasurable and void.

Something uncapturable is gone—
gone with the spent leaves and illuminations of autumn,
scattered into a haze with the faint rustle of parched grass
and remembrance.

Something unforgettable is past—
blown from a glimmer into nothingness, or less,
and finality has swept into a corner where it lies
in dust and cobwebs and silence.

It is hard to think of mothers not having the chance to say goodbye to their children, and just as hard to think of them having to say goodbye. Surely as a nation we must do everything possible to prevent either scenario, to the best of our ability.

Frail Envelope of Flesh
by Michael R. Burch

Frail envelope of flesh,
lying cold on the surgeon's table
with anguished eyes
like your mother's eyes
and a heartbeat weak, unstable ...

Frail crucible of dust,
brief flower come to this—
your tiny hand
in your mother's hand
for a last bewildered kiss ...

Brief mayfly of a child,
to live six artless years!
Now your mother's lips
seal up your lips
from the Deluge of her tears ...

Here is a touching poem by one of the all-time great poets, William Blake. It calls us to remember the innocence and potential of even the youngest children. Surely it is up to us to protect them and make sure they wake to see each new morning, until they realize their full potential.

Cradle Song
by William Blake

Sleep, sleep, beauty bright,
Dreaming in the joys of night;
Sleep, sleep; in thy sleep
Little sorrows sit and weep.

Sweet babe, in thy face
Soft desires I can trace,
Secret joys and secret smiles,
Little pretty infant wiles.

As thy softest limbs I feel
Smiles as of the morning steal
O'er thy cheek, and o'er thy breast
Where thy little heart doth rest.

O the cunning wiles that creep
In thy little heart asleep!
When thy little heart doth wake,
Then the dreadful night shall break.

To close, here are three beautiful poems about the process of learning who another person is, losing that person, and the sometimes difficult struggle to find rest and peace ...

Song For The Last Act
by Louise Bogan

Now that I have your face by heart, I look
Less at its features than its darkening frame
Where quince and melon, yellow as young flame,
Lie with quilled dahlias and the shepherd's crook.
Beyond, a garden. There, in insolent ease
The lead and marble figures watch the show
Of yet another summer loath to go
Although the scythes hang in the apple trees.

Now that I have your face by heart, I look.

Now that I have your voice by heart, I read
In the black chords upon a dulling page
Music that is not meant for music's cage,
Whose emblems mix with words that shake and bleed.
The staves are shuttled over with a stark
Unprinted silence. In a double dream
I must spell out the storm, the running stream.
The beat's too swift. The notes shift in the dark.

Now that I have your voice by heart, I read.

Now that I have your heart by heart, I see
The wharves with their great ships and architraves;
The rigging and the cargo and the slaves
On a strange beach under a broken sky.
O not departure, but a voyage done!
The bales stand on the stone; the anchor weeps
Its red rust downward, and the long vine creeps
Beside the salt herb, in the lengthening sun.

Now that I have your heart by heart, I see.

Bread and Music
by Conrad Aiken

Music I heard with you was more than music,
And bread I broke with you was more than bread;
Now that I am without you, all is desolate;
All that was once so beautiful is dead.

Your hands once touched this table and this silver,
And I have seen your fingers hold this glass.
These things do not remember you, belovèd,
And yet your touch upon them will not pass.

For it was in my heart you moved among them,
And blessed them with your hands and with your eyes;
And in my heart they will remember always,—
They knew you once, O beautiful and wise.

Uphill
by Christina Rossetti

Does the road wind up-hill all the way?
Yes, to the very end.
Will the day's journey take the whole long day?
From morn to night, my friend.

But is there for the night a resting-place?
A roof for when the slow dark hours begin.
May not the darkness hide it from my face?
You cannot miss that inn.

Shall I meet other wayfarers at night?
Those who have gone before.
Then must I knock, or call when just in sight?
They will not keep you standing at that door.

Shall I find comfort, travel-sore and weak?
Of labour you shall find the sum.
Will there be beds for me and all who seek?
Yea, beds for all who come.

If you read this far, I thank you very much for your time, and I ask you once again to consider doing everything you can to help prevent similar things from happening to other students and their educators and caregivers.

Related Pages: Parkland Poems, Santa Fe Poems, Courtni Webb's Sandy Hook Poem and Possible Expulsion, Columbine Poems, Darfur Poems, Gaza Poems, Haiti Poems, Hiroshima Poems, Holocaust Poems, Nakba Poems, 911 Poems, Trail of Tears

The HyperTexts