The HyperTexts

The Best Romantic Imagery

Which poets gave us the best Romantic images and metaphors? And how can we define the term "romantic imagery"? When I think of romantic imagery, I think of John Keats, whose Grecian Urn bo

re the

inscription: "Beauty is truth, truth beauty,—that is all / Ye know on earth, and all ye need to know." Not that I think that is necessarily true, since there is obviously more to life than truth and beauty. But still, the most beautiful images and metaphors can take our breath away. And I believe you will find some truly breathtaking images on this page. The following are, in my opinion, examples of the best Romantic imagery in poetry and literature.

compiled by Michael R. Burch

Poets who created wonderful Romantic imagery include Conrad Aiken, Charles Baudelaire, Elizabeth Bishop, William Blake, Louise Bogan, Robert Burns, Lord Byron, Thomas Chatterton, Samuel Taylor Coleridge, e. e. cummings, Emily Dickinson, Ernest Dowson, T. S. Eliot, Robert Frost, Thomas Gray, Thomas Hardy, Langston Hughes, John Keats, D. H. Lawrence, Henry Wadsworth Longfellow, Pablo Neruda, Wilfred Owen, Sylvia Plath, Edgar Allan Poe, Ezra Pound, Rainer Maria Rilke, Kevin N. Roberts, Christian Rossetti, Dante Gabriel Rossetti, Percy Bysshe Shelley, Edmund Spenser, Wallace Stevens, Algernon Charles Swinburne, Alfred Tennyson, Dylan Thomas, Walt Whitman, Oscar Wilde, William Wordsworth and William Butler Yeats.

Related pages: Romanticism Then and Now, Romanticism Defined, The Best Romantic Poetry, The Best Romantic Poets, American Sapphos

Sappho of Lesbos is perhaps the first great female poet still known to us today, and she remains one of the very best poets of all time, regardless of gender. She is so revered for her erotic love poetry that we get our terms "sapphic" and "lesbian" from her name and island of residence. Sappho was held in such high esteem by her ancient peers that she was called The Tenth Muse (the other nine were goddesses!). And she was capa

ble of stunning imagery:



Sappho, fragment 42
loose translation by Michael R. Burch

Eros harrows my heart:
wind winds whipping desolate mountains
uprooting oaks.

Oscar Wilde may be the most notorious "bad boy" in the annals of poetry and literature. He was flamboyantly gay at a time when polite society was prim, proper and violently homophobic. As a result, he was sentenced to hard labor at Reading Gaol and died soon after his release. Wilde is justly famous today for his disdain for "respectability" and dull and dulling conformity, as his witty epigrams prove. But the lovely, wonderfully moving poem below proves that he was also a great Romantic poet.

"Requiescat" by Oscar Wilde

Tread lightly, she is near
Under the snow,
Speak gently, she can hear
The daisies grow.

All her bright golden hair
Tarnished with rust,
She that was young and fair
Fallen to dust.

Lily-like, white as snow,
She hardly knew
She was a woman, so
Sweetly she grew.

Coffin-board, heavy stone,
Lie on her breast,
I vex my heart alone,
She is at rest.

Peace, Peace, she cannot hear
Lyre or sonnet,
All my life's buried here,
Heap earth upon it.

"Bread and Music" by Conrad Aiken

Music I heard with you was more than music,
And bread I broke with you was more than bread;
Now that I am without you, all is desolate;
All that was once so beautiful is dead.

Your hands once touched this table and this silver,
And I have seen your fingers hold this glass.
These things do not remember you, belovèd,
And yet your touch upon them will not pass.

For it was in my heart you moved among them,
And blessed them with your hands and with your eyes;
And in my heart they will remember always,—
They knew you once, O beautiful and wise.

Percy Bysshe Shelley. He was a dashing romantic poet and heretic who wrote a tract, "The Necessity of Atheism," that got him expelled from Oxford. He also wrote in favor of nonviolence and a

gainst monarchies, imperialism and war.

Here is one especially lovely example of his wonderful touch with imagery, rhythm and rhyme:

"Music When Soft Voices Die (To —)" by Percy Bysshe Shelley

Music, when soft voices die,
Vibrates in the memory—
Odours, when sweet violets sicken,
Live within the sense they quicken.

Rose leaves, when the rose is dead,
Are heaped for the belovèd's bed;
And so thy thoughts, when thou art gone,
Love itself shall slumber on.

Contemporary Romantic poets continue to employ similar imagery. The first poem below is by Kevin Nicholas Roberts, the founder and first editor of Romantics Quarterly. The third poem is by Mary Rae, who took over as editor of Romantics Quarterly and produced a series of exquisitely lovely covers.

"Rondel" by Kevin N. Roberts

Our time has passed on swift and careless feet,
With sighs and smiles and songs both sad and sweet.
Our perfect hours have grown and gone so fast,
And these are things we never can repeat.
Though we might plead and pray that it would last,
Our time has passed.

Like shreds of mist entangled in a tree,
Like surf and sea foam on a foaming sea,
Like all good things we know can never last,
Too soon we'll see the end of you and me.
Despite the days and realms that we amassed,
Our time has passed.

"Safe Harbor" by Michael R. Burch



for Kevin N. Roberts



The sea at night seems
an alembic of dreams

—


the moans of the gulls,
the foghorns' bawlings.

A century late
to be melancholy,
I watch the last shrimp boat as it steams
to safe harbor again.

In the twilight she gleams
with a festive light,
done with her trawlings,
ready to sleep . . .

Deep, deep, in delight
glide the creatures of night,
elusive and bright
as the poet's dreams.

The poem above was written in 2001 after a discussion about Romanticism in the late 20th century.

"Season" by Mary Rae

I
Youth and love unite beneath the power
of velvet skin and dark, half-sleeping eyes.
Spring seems to last forever to the flower
that feels the rush of chlorophyll's green rise.
Time is not—cannot be of the essence
when second hands are slow, standing still,
while all around the sun is streaming gold.
The thought of end, of beauty's obsolescence,
seems unreasonable and cannot hold
as long as love is dressed in daffodil.

II
Youth never sees itself or has a reason
to know that it has no infinity.
It turns, like spring, a sweet, unknowing season,
never doubting its divinity.
But as in fall trees look down on their leaves
that once had been too much a part to see,
powerless to reconstitute the whole;
so age sees fallen beauties and it grieves
the unclothing of the lonely soul
that, now in rags, goes begging tree to tree.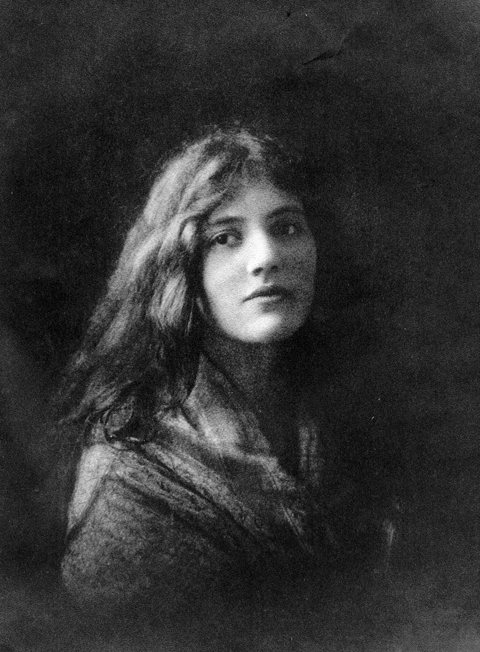 William Butler Yeats was the most famous Irish poet of all time, and his unrequited love for the beautiful and dangerous revolutionary Maud Gonne helped make her almost as famous as he was in Ireland. The moving poem below is Yeats' loose translation of a Ronsard poem, in which Yeats imagines the love of his life in her later years tending a fire. The second poem below, "The Wild Swans at Coole" is surely one of the most beautiful poems ever written, in any language.

When You Are Old
by William Butler Yeats

When you are old and grey and full of sleep,
And nodding by the fire, take down this book,
And slowly read, and dream of the soft look
Your eyes had once, and of their shadows deep;

How many loved your moments of glad grace,
And loved your beauty with love false or true,
But one man loved the pilgrim soul in you,
And loved the sorrows of your changing face;

And bending down beside the glowing bars,
Murmur, a little sadly, how Love fled
And paced upon the mountains overhead
And hid his face amid a crowd of stars.

The Wild Swans at Coole
by William Butler Yeats

The trees are in their autumn beauty,
The woodland paths are dry,
Under the October twilight the water
Mirrors a still sky;
Upon the brimming water among the stones
Are nine and fifty swans.

The nineteenth Autumn has come upon me
Since I first made my count;
I saw, before I had well finished,
All suddenly mount
And scatter wheeling in great broken rings
Upon their clamorous wings.

I have looked upon those brilliant creatures,
And now my heart is sore.
All's changed since I, hearing at twilight,
The first time on this shore,
The bell-beat of their wings above my head,
Trod with a lighter tread.

Unwearied still, lover by lover,
They paddle in the cold,
Companionable streams or climb the air;
Their hearts have not grown old;
Passion or conquest, wander where they will,
Attend upon them still.

But now they drift on the still water
Mysterious, beautiful;
Among what rushes will they build,
By what lake's edge or pool
Delight men's eyes, when I awake some day
To find they have flown away?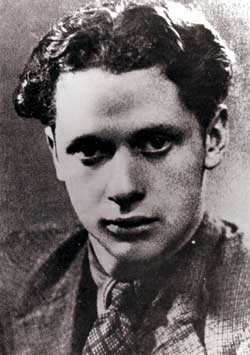 Dylan Thomas's elegy to his dying father is the best villanelle in the English language, in my opinion, and one of the most powerful and haunting poems ever written in any language.

Do Not Go Gentle Into That Good Night
by Dylan Thomas

Do not go gentle into that good night,
Old age should burn and rave at close of day;
Rage, rage against the dying of the light.

Though wise men at their end know dark is right,
Because their words had forked no lightning they
Do not go gentle into that good night.

Good men, the last wave by, crying how bright
Their frail deeds might have danced in a green bay,
Rage, rage against the dying of the light.

Wild men who caught and sang the sun in flight,
And learn, too late, they grieved it on its way,
Do not go gentle into that good night.

Grave men, near death, who see with blinding sight
Blind eyes could blaze like meteors and be gay,
Rage, rage against the dying of the light.

And you, my father, there on the sad height,
Curse, bless, me now with your fierce tears, I pray.
Do not go gentle into that good night.
Rage, rage against the dying of the light.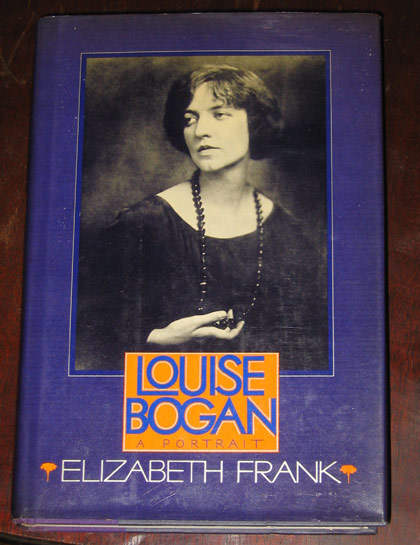 Song for the Last Act
by Louise Bogan

Now that I have your face by heart, I look
Less at its features than its darkening frame
Where quince and melon, yellow as young flame,
Lie with quilled dahlias and the shepherd's crook.
Beyond, a garden. There, in insolent ease
The lead and marble figures watch the show
Of yet another summer loath to go
Although the scythes hang in the apple trees.

Now that I have your face by heart, I look.

Now that I have your voice by heart, I read
In the black chords upon a dulling page
Music that is not meant for music's cage,
Whose emblems mix with words that shake and bleed.
The staves are shuttled over with a stark
Unprinted silence. In a double dream
I must spell out the storm, the running stream.
The beat's too swift. The notes shift in the dark.

Now that I have your voice by heart, I read.

Now that I have your heart by heart, I see
The wharves with their great ships and architraves;
The rigging and the cargo and the slaves
On a strange beach under a broken sky.
O not departure, but a voyage done!
The bales stand on the stone; the anchor weeps
Its red rust downward, and the long vine creeps
Beside the salt herb, in the lengthening sun.

Now that I have your heart by heart, I see.

I will n

ow

continue on to the present day. There are over one billion speakers of English today and most, if not all, seem to be poets. So I've had to narrow my scope to the very best poems by the very best poets. For instance, take this darkly romantic poem by an American master:

"Acquainted With The Night" by Robert Frost

I have been one acquainted with the night.
I have walked out in rain—and back in rain.
I have outwalked the furthest city light.
I have looked down the saddest city lane.
I have passed by the watchman on his beat
And dropped my eyes, unwilling to explain.
I have stood still and stopped the sound of feet
When far away an interrupted cry
Came over houses from another street,
But not to call me back or say good-by;
And further still at an unearthly height,
One luminary clock against the sky
Proclaimed the time was neither wrong nor right.
I have been one acquainted with the night.

"The Snow Man" by Wallace Stevens

One must have a mind of winter
To regard the frost and the boughs
Of the pine-trees crusted with snow;
And have been cold a long time
To behold the junipers shagged with ice,
The spruces rough in the distant glitter
Of the January sun; and not to think
Of any misery in the sound of the wind,
In the sound of a few leaves,
Which is the sound of the land
Full of the same wind
That is blowing in the same bare place
For the listener, who listens in the snow,
And, nothing himself, beholds
Nothing that is not there and the nothing that is.

"Piano" by D. H. Lawrence

Softly, in the dusk, a woman is singing to me;
Taking me back down the vista of years, till I see
A child sitting under the piano, in the boom of the tingling strings
And pressing the small, poised feet of a mother who smiles as she sings. In spite of myself, the insidious mastery of song
Betrays me back, till the heart of me weeps to belong
To the old Sunday evenings at home, with winter outside
And hymns in the cozy parlor, the tinkling piano our guide. So now it is vain for the singer to burst into clamor
With the great black piano appassionato. The glamour
Of childish days is upon me, my manhood is cast
Down in the flood of remembrance, I weep like a child for the past.

"The Garden" by Ezra Pound

Like a skein of loose silk blown against a wall
She walks by the railing of a path in Kensington Gardens,
And she is dying piece-meal
of a sort of emotional anemia.
And round about there is a rabble
Of the filthy, sturdy, unkillable infants of the very poor.
They shall inherit the earth. In her is the end of breeding.
Her boredom is exquisite and excessive.

She would like some one to speak to her,
And is almost afraid that I
will commit that indiscretion.

"The Death of a Toad" by Richard Wilbur

A toad the power mower caught,
Chewed and clipped of a leg, with a hobbling hop has got
To the garden verge, and sanctuaried him
Under the cineraria leaves, in the shade
Of the ashen and heartshaped leaves, in a dim,
Low, and a final glade.

The rare original heartsblood goes,
Spends in the earthen hide, in the folds and wizenings, flows
In the gutters of the banked and staring eyes. He lies
As still as if he would return to stone,
And soundlessly attending, dies
Toward some deep monotone,

Toward misted and ebullient seas
And cooling shores, toward lost Amphibia's emperies.
Day dwindles, drowning and at length is gone
In the wide and antique eyes, which still appear
To watch, across the castrate lawn,
The haggard daylight steer.

"The Light of Other Days" by Tom Moore

Oft, in the stilly night,
Ere slumber's chain has bound me,
Fond Memory brings the light
Of other days around me:
The smiles, the tears
Of boyhood's years,
The words of love then spoken;
The eyes that shone,
Now dimm'd and gone,
The cheerful hearts now broken!
Thus, in the stilly night,
Ere slumber's chain has bound me,
Sad Memory brings the light
Of other days around me.

When I remember all
The friends, so link'd together,
I've seen around me fall
Like leaves in wintry weather,
I feel like one
Who treads alone
Some banquet-hall deserted,
Whose lights are fled,
Whose garlands dead,
And all but he departed!
Thus, in the stilly night,
Ere slumber's chain has bound me.
Sad Memory brings the light
Of other days around me.

"The Unreturning" by Wilfred Owen

Suddenly night crushed out the day and hurled
Her remnants over cloud-peaks, thunder-walled.
Then fell a stillness such as harks appalled
When far-gone dead return upon the world.

There watched I for the Dead; but no ghost woke.
Each one whom Life exiled I named and called.
But they were all too far, or dumbed, or thralled,
And never one fared back to me or spoke.

Then peered the indefinite unshapen dawn
With vacant gloaming, sad as half-lit minds,
The weak-limned hour when sick men's sighs are drained.
And while I wondered on their being withdrawn,
Gagged by the smothering Wing which none unbinds,
I dreaded even a heaven with doors so chained.

"in Just-" by e. e. cummings

in Just-
spring when the world is mud-
luscious the little
lame baloonman

whistles far and wee

and eddieandbill come
running from marbles and
piracies and it's
spring

when the world is puddle-wonderful

the queer
old baloonman whistles
far and wee
and bettyandisbel come dancing

from hop-scotch and jump-rope and
it's
spring
and

the
goat-footed

baloonMan whistles
far
and
wee

"the Cambridge ladies who live in furnished souls" by e. e. cummings

the Cambridge ladies who live in furnished souls
are unbeautiful and have comfortable minds
(also, with the church's protestant blessings
daughters, unscented shapeless spirited)
they believe in Christ and Longfellow, both dead,
are invariably interested in so many things—
at the present writing one still finds
delighted fingers knitting for the is it Poles?
perhaps. While permanent faces coyly bandy
scandal of Mrs. N and Professor D
.... the Cambridge ladies do not care, above
Cambridge if sometimes in its box of
sky lavender and cornerless, the
moon rattles like a fragment of angry candy

"The Darkling Thrush" by Thomas Hardy

I leant upon a coppice gate
When Frost was spectre-gray,
And Winter's dregs made desolate
The weakening eye of day.
The tangled bine-stems scored the sky
Like strings of broken lyres,
And all mankind that haunted nigh
Had sought their household fires.
The land's sharp features seemed to be
The Century's corpse outleant,
His crypt the cloudy canopy,
The wind his death-lament.
The ancient pulse of germ and birth
Was shrunken hard and dry,
And every spirit upon earth
Seemed fervourless as I.
At once a voice arose among
The bleak twigs overhead
In a full-hearted evensong
Of joy illimited;
An aged thrush, frail, gaunt, and small,
In blast-beruffled plume,
Had chosen thus to fling his soul
Upon the growing gloom.
So little cause for carolings
Of such ecstatic sound
Was written on terrestrial things
Afar or nigh around,
That I could think there trembled through
His happy good-night air
Some blessed Hope, whereof he knew
And I was unaware.

"On the Eve of His Execution" by Chidiock Tichborne

My prime of youth is but a frost of cares,
My feast of joy is but a dish of pain,
My crop of corn is but a field of tares,
And all my good is but vain hope of gain;
The day is past, and yet I saw no sun,
And now I live, and now my life is done.

My tale was heard and yet it was not told,
My fruit is fallen, yet my leaves are green,
My youth is spent and yet I am not old,
I saw the world and yet I was not seen;
My thread is cut and yet it is not spun,
And now I live and now my life is done.

I sought my death and found it in my womb,
I looked for life and found it was a shade,
I trod the earth and knew it was my tomb,
And now I die, and now I was but made;
My glass is full, and now my glass is run,
And now I live, and now my life is done.

"Non sum qualis eram bonae sub regno Cynarae" by Ernest Dowson

"I am not as I was under the reign of the good Cynara"—Horace

Last night, ah, yesternight, betwixt her lips and mine
There fell thy shadow, Cynara! thy breath was shed
Upon my soul between the kisses and the wine;
And I was desolate and sick of an old passion,
Yea, I was desolate and bowed my head:
I have been faithful to thee, Cynara! in my fashion.

All night upon mine heart I felt her warm heart beat,
Night-long within mine arms in love and sleep she lay;
Surely the kisses of her bought red mouth were sweet;
But I was desolate and sick of an old passion,
When I awoke and found the dawn was gray:
I have been faithful to you, Cynara! in my fashion.

I have forgot much, Cynara! gone with the wind,
Flung roses, roses riotously with the throng,
Dancing, to put thy pale, lost lilies out of mind;
But I was desolate and sick of an old passion,
Yea, all the time, because the dance was long;
I have been faithful to thee, Cynara! in my fashion.

I cried for madder music and for stronger wine,
But when the feast is finished and the lamps expire,
Then falls thy shadow, Cynara! the night is thine;
And I am desolate and sick of an old passion,
Yea, hungry for the lips of my desire:
I have been faithful to thee, Cynara! in my fashion.

"Luke Havergal" by Edward Arlington Robinson

Go to the western gate, Luke Havergal,
There where the vines cling crimson on the wall,
And in the twilight wait for what will come.
The leaves will whisper there of her, and some,
Like flying words, will strike you as they fall;
But go, and if you listen, she will call.
Go to the western gate, Luke Havergal—
Luke Havergal.

No, there is not a dawn in eastern skies
To rift the fiery night that's in your eyes;
But there, where western glooms are gathering
The dark will end the dark, if anything:
God slays Himself with every leaf that flies,
And hell is more than half of paradise.
No, there is not a dawn in eastern skies—
In eastern skies.

Out of a grave I come to tell you this,
Out of a grave I come to quench the kiss
That flames upon your forehead with a glow
That blinds you to the way that you must go.
Yes, there is yet one way to where she is,
Bitter, but one that faith may never miss.
Out of a grave I come to tell you this—
To tell you this.

There is the western gate, Luke Havergal,
There are the crimson leaves upon the wall,
Go, for the winds are tearing them away,—
Nor think to riddle the dead words they say,
Nor any more to feel them as they fall;
But go, and if you trust her she will call.
There is the western gate, Luke Havergal—
Luke Havergal.

"Cradle Song" by William Blake

Sleep, sleep, beauty bright,
Dreaming in the joys of night;
Sleep, sleep; in thy sleep
Little sorrows sit and weep.

Sweet babe, in thy face
Soft desires I can trace,
Secret joys and secret smiles,
Little pretty infant wiles.

As thy softest limbs I feel
Smiles as of the morning steal
O'er thy cheek, and o'er thy breast
Where thy little heart doth rest.

O the cunning wiles that creep
In thy little heart asleep!
When thy little heart doth wake,
Then the dreadful night shall break.

"Song" by John Donne

Go and catch a falling star,
Get with child a mandrake root,
Tell me where all past years are,
Or who cleft the devils foot;
Teach me to hear mermaids singing,
Or to keep off envy's stinging,
And find
What wind
Serves to advance an honest mind.

If thou be'st born to strange sights,
Things invisible to see,
Ride ten thousand days and nights
Till Age snow white hairs on thee;
Thou, when thou return'st wilt tell me
All strange wonders that befell thee,
And swear
No where
Lives a woman true and fair.

If thou find'st one let me know;
Such a pilgrimage were sweet.
Yet do not; I would not go,
Though at next door we might meet.
Though she were true when you met her,
And last, till you write your letter,
Yet she
Will be
False, ere I come, to two or three.

"Lullaby" by W. H. Auden

Lay your sleeping head, my love,
Human on my faithless arm:
Time and fevers burn away
Individual beauty from
Thoughtful children, and the grave
Proves the child ephemeral:
But in my arms till break of day
Let the living creature lie,
Mortal, guilty, but to me
The entirely beautiful.

Soul and body have no bounds:
To lovers as they lie upon
Her tolerant enchanted slope
In their ordinary swoon,
Grave the vision Venus sends
Of supernatural sympathy,
Universal love and hope;
While an abstract insight wakes
Among the glaciers and the rocks
The hermit's carnal ecstacy.

Certainty, fidelity
On the stroke of midnight pass
Like vibrations of a bell
And fashionable madmen raise
Their pedantic boring cry:
Every farthing of the cost.
All the dreaded cards foretell.
Shall be paid, but from this night
Not a whisper, not a thought.
Not a kiss nor look be lost.

Beauty, midnight, vision dies:
Let the winds of dawn that blow
Softly round your dreaming head
Such a day of welcome show
Eye and knocking heart may bless,
Find our mortal world enough;
Noons of dryness find you fed
By the involuntary powers,
Nights of insult let you pass
Watched by every human love.

"A Noiseless Patient Spider" by Walt Whitman

A noiseless patient spider,
I mark'd where on a little promontory it stood isolated,
Mark'd how to explore the vacant vast surrounding,
It launch'd forth filament, filament, filament, out of itself,
Ever unreeling them, ever tirelessly speeding them.

And you O my soul where you stand,
Surrounded, detached, in measureless oceans of space,
Ceaselessly musing, venturing, throwing, seeking the spheres to connect them,
Till the bridge you will need be form'd, till the ductile anchor hold,
Till the gossamer thread you fling catch somewhere, O my soul.

"Full Fathom Five" by William Shakespeare

Full fathom five thy father lies;
Of his bones are coral made;
Those are pearls that were his eyes:
Nothing of him that doth fade
But doth suffer a sea-change
Into something rich and strange.
Sea-nymphs hourly ring his knell:
Ding-dong.
Hark! now I hear them — ding-dong, bell.

"The Windhover" by Gerard Manley Hopkins

I caught this morning morning's minion, king-
dom of daylight's dauphin, dapple-dawn-drawn Falcon, in his riding
Of the rolling level underneath him steady air, and striding
High there, how he rung upon the rein of a wimpling wing
In his ecstasy! then off, off forth on swing,
As a skate's heel sweeps smooth on a bow-bend: the hurl and gliding
Rebuffed the big wind. My heart in hiding
Stirred for a bird, — the achieve of, the mastery of the thing!

Brute beauty and valour and act, oh, air, pride, plume, here
Buckle! AND the fire that breaks from thee then, a billion
Times told lovelier, more dangerous, O my chevalier!

No wonder of it: sheer plod makes plough down sillion
Shine, and blue-bleak embers, ah my dear,
Fall, gall themselves, and gash gold-vermilion.

"Song" by Christina Rossetti

When I am dead, my dearest,
Sing no sad songs for me;
Plant thou no roses at my head,
Nor shady cypress tree:
Be the green grass above me
With showers and dewdrops wet;
And if thou wilt, remember,
And if thou wilt, forget.

I shall not see the shadows,
I shall not feel the rain;
I shall not hear the nightingale
Sing on, as if in pain:
And dreaming through the twilight
That doth not rise nor set,
Haply I may remember,
And haply may forget.

"The Listeners" by Walter De La Mare

'Is there anybody there?' said the Traveller,
Knocking on the moonlit door;
And his horse in the silence champed the grasses
Of the forest's ferny floor:
And a bird flew up out of the turret,
Above the Traveller's head
And he smote upon the door again a second time;
'Is there anybody there?' he said.
But no one descended to the Traveller;
No head from the leaf-fringed sill
Leaned over and looked into his grey eyes,
Where he stood perplexed and still.
But only a host of phantom listeners
That dwelt in the lone house then
Stood listening in the quiet of the moonlight
To that voice from the world of men:
Stood thronging the faint moonbeams on the dark stair,
That goes down to the empty hall,
Hearkening in an air stirred and shaken
By the lonely Traveller's call.
And he felt in his heart their strangeness,
Their stillness answering his cry,
While his horse moved, cropping the dark turf,
'Neath the starred and leafy sky;
For he suddenly smote on the door, even
Louder, and lifted his head:—
'Tell them I came, and no one answered,
That I kept my word,' he said.
Never the least stir made the listeners,
Though every word he spake
Fell echoing through the shadowiness of the still house
From the one man left awake:
Ay, they heard his foot upon the stirrup,
And the sound of iron on stone,
And how the silence surged softly backward,
When the plunging hoofs were gone.

"Tom O' Bedlam's Song" (Anonymous Ballad, circa 1620)

From the hag and hungry goblin
That into rags would rend ye,
The spirit that stands by the naked man
In the Book of Moons, defend ye.
That of your five sound senses
You never be forsaken,
Nor wander from your selves with Tom
Abroad to beg your bacon,
While I do sing, Any food, any feeding,
Feeding, drink or clothing;
Come dame or maid, be not afraid,
Poor Tom will injure nothing.

Of thirty bare years have I
Twice twenty been enragèd,
And of forty been three times fifteen
In durance soundly cagèd.
On the lordly lofts of Bedlam
With stubble soft and dainty,
Brave bracelets strong, sweet whips, ding-dong,
With wholesome hunger plenty,
And now I sing, Any food, any feeding,
Feeding, drink or clothing;
Come dame or maid, be not afraid,
Poor Tom will injure nothing.

With a thought I took for Maudlin,
And a cruse of cockle pottage,
With a thing thus tall, sky bless you all,
I befell into this dotage.
I slept not since the Conquest,
Till then I never wakèd,
Till the roguish boy of love where I lay
Me found and stript me nakèd.
While I do sing, Any food, any feeding,
Feeding, drink or clothing;
Come dame or maid, be not afraid,
Poor Tom will injure nothing.

When I short have shorn my sow's face
And swigged my horny barrel,
In an oaken inn, I pound my skin
As a suit of gilt apparel;
The moon's my constant mistress,
And the lovely owl my marrow;
The flaming drake and the night crow make
Me music to my sorrow.
While I do sing, Any food, any feeding,
Feeding, drink or clothing;
Come dame or maid, be not afraid,
Poor Tom will injure nothing.

The palsy plagues my pulses
When I prig your pigs or pullen
Your culvers take, or matchless make
Your Chanticleer or Sullen.
When I want provant, with Humphry
I sup, and when benighted,
I repose in Paul's with waking souls,
Yet never am affrighted.
But I do sing, Any food, any feeding,
Feeding, drink or clothing;
Come dame or maid, be not afraid,
Poor Tom will injure nothing.

I know more than Apollo,
For oft when he lies sleeping
I see the stars at mortal wars
In the wounded welkin weeping.
The moon embrace her shepherd,
And the Queen of Love her warrior,
While the first doth horn the star of morn,
And the next the heavenly Farrier.
While I do sing, Any food, any feeding,
Feeding, drink or clothing;
Come dame or maid, be not afraid,
Poor Tom will injure nothing.

The Gypsies, Snap and Pedro,
Are none of Tom's comradoes,
The punk I scorn, and the cutpurse sworn
And the roaring boy's bravadoes.
The meek, the white, the gentle,
Me handle not nor spare not;
But those that cross Tom Rynosseross
Do what the panther dare not.
Although I sing, Any food, any feeding,
Feeding, drink or clothing;
Come dame or maid, be not afraid,
Poor Tom will injure nothing.

With an host of furious fancies,
Whereof I am commander,
With a burning spear and a horse of air
To the wilderness I wander.
By a knight of ghosts and shadows
I summoned am to tourney
Ten leagues beyond the wide world's end:
Methinks it is no journey.
Yet I will sing, Any food, any feeding,
Feeding, drink or clothing;
Come dame or maid, be not afraid,
Poor Tom will injure nothing.

"Ozymandias" by Percy Bysshe Shelley

I met a traveller from an antique land
Who said: Two vast and trunkless legs of stone
Stand in the desert. Near them, on the sand,
Half sunk, a shattered visage lies, whose frown,
And wrinkled lip, and sneer of cold command,
Tell that its sculptor well those passions read
Which yet survive, stamped on these lifeless things,
The hand that mocked them, and the heart that fed;
And on the pedestal these words appear:
"My name is Ozymandias, king of kings:
Look on my works, ye Mighty, and despair!"
Nothing beside remains. Round the decay
Of that colossal wreck, boundless and bare
The lone and level sands stretch far away.

"When I Heard The Learn'd Astronomer" by Walt Whitman

When I heard the learn'd astronomer,
When the proofs, the figures, were ranged in columns before me,
When I was shown the charts and diagrams, to add, divide, and measure them,
When I sitting heard the astronomer where he lectured with much applause in the lecture-room,
How soon unaccountable I became tired and sick,
Till rising and gliding out I wander'd off by myself,
In the mystical moist night-air, and from time to time,
Look'd up in perfect silence at the stars.

"In A Station Of The Metro" by Ezra Pound

The apparition of these faces in the crowd:
Petals on a wet, black bough .

"To Brooklyn Bridge" by Hart Crane

How many dawns, chill from his rippling rest
The seagull's wings shall dip and pivot him,
Shedding white rings of tumult, building high
Over the chained bay waters Liberty—
Then, with inviolate curve, forsake our eyes
As apparitional as sails that cross
Some page of figures to be filed away;
—Till elevators drop us from our day ...
I think of cinemas, panoramic sleights
With multitudes bent toward some flashing scene
Never disclosed, but hastened to again,
Foretold to other eyes on the same screen;
And Thee, across the harbor, silver-paced
As though the sun took step of thee, yet left
Some motion ever unspent in thy stride,—
Implicitly thy freedom staying thee!
Out of some subway scuttle, cell or loft
A bedlamite speeds to thy parapets,
Tilting there momently, shrill shirt ballooning,
A jest falls from the speechless caravan.
Down Wall, from girder into street noon leaks,
A rip-tooth of the sky's acetylene;
All afternoon the cloud-flown derricks turn ...
Thy cables breathe the North Atlantic still.
And obscure as that heaven of the Jews,
Thy guerdon ... Accolade thou dost bestow
Of anonymity time cannot raise:
Vibrant reprieve and pardon thou dost show.
O harp and altar, of the fury fused,
(How could mere toil align thy choiring strings!)
Terrific threshold of the prophet's pledge,
Prayer of pariah, and the lover's cry,—
Again the traffic lights that skim thy swift
Unfractioned idiom, immaculate sigh of stars,
Beading thy path—condense eternity:
And we have seen night lifted in thine arms.
Under thy shadow by the piers I waited;
Only in darkness is thy shadow clear.
The City's fiery parcels all undone,
Already snow submerges an iron year ...
O Sleepless as the river under thee,
Vaulting the sea, the prairies' dreaming sod,
Unto us lowliest sometime sweep, descend
And of the curveship lend a myth to God.

"Naming of Parts" by Henry Reed

"Vixi duellis nuper idoneus
Et militavi non sine glori"

Today we have naming of parts. Yesterday,
We had daily cleaning. And tomorrow morning,
We shall have what to do after firing. But today,
Today we have naming of parts. Japonica
Glistens like coral in all of the neighboring gardens,
And today we have naming of parts.

This is the lower sling swivel. And this
Is the upper sling swivel, whose use you will see
When you are given your slings. And this is the piling swivel,
Which in your case you have not got. The branches
Hold in the gardens their silent, eloquent gestures,
Which in our case we have not got.

This is the safety-catch, which is always released
With an easy flick of the thumb. And please do not let me
See anyone using his finger. You can do it quite easily
If you have any strength in your thumb. The blossoms
Are fragile and motionless, never letting anyone see
Any of them using their finger.

And this you can see is the bolt. The purpose of this
Is to open the breech, as you see. We can slide it
Rapidly backwards and forwards: we call this
Easing the spring. And rapidly backwards and forwards
The early bees are assaulting and fumbling the flowers:
They call it easing the Spring.

They call it easing the Spring: it is perfectly easy
If you have any strength in your thumb: like the bolt,
And the breech, and the cocking-piece, and the point of balance,
Which in our case we have not got; and the almond-blossom
Silent in all of the gardens and the bees going backwards and forwards,
For today we have naming of parts.

"Exile" by Hart Crane

My hands have not touched pleasure since your hands,—
No,—nor my lips freed laughter since 'farewell',
And with the day, distance again expands
Voiceless between us, as an uncoiled shell.

Yet love endures, though starving and alone.
A dove's wings cling about my heart each night
With surging gentleness, and the blue stone
Set in the tryst-ring has but worn more bright.

"Dying Speech Of An Old Philosopher" by Walter Savage Landor

I strove with none, for none was worth my strife:
Nature I loved, and, next to Nature, Art:
I warm'd both hands before the fire of Life;
It sinks; and I am ready to depart.

"An Irish Airman Foresees His Death" by William Butler Yeats

I know that I shall meet my fate
Somewhere among the clouds above;
Those that I fight I do not hate,
Those that I guard I do not love;
My country is Kiltartan Cross,
My countrymen Kiltartan's poor,
No likely end could bring them loss
Or leave them happier than before.
Nor law, nor duty bade me fight,
Nor public men, nor cheering crowds,
A lonely impulse of delight
Drove to this tumult in the clouds;
I balanced all, brought all to mind,
The years to come seemed waste of breath,
A waste of breath the years behind
In balance with this life, this death.

"Nothing Gold Can Stay" by Robert Frost

Nature's first green is gold,
Her hardest hue to hold.
Her early leaf's a flower;
But only so an hour.
Then leaf subsides to leaf.
So Eden sank to grief,
So dawn goes down to day.
Nothing gold can stay.

"In My Craft Or Sullen Art" by Dylan Thomas

In my craft or sullen art
Exercised in the still night
When only the moon rages
And the lovers lie abed
With all their griefs in their arms,
I labour by singing light
Not for ambition or bread
Or the strut and trade of charms
On the ivory stages
But for the common wages
Of their most secret heart.
Not for the proud man apart
From the raging moon I write
On these spindrift pages
Nor for the towering dead
With their nightingales and psalms
But for the lovers, their arms
Round the griefs of the ages,
Who pay no praise or wages
Nor heed my craft or art.

"Dover Beach" by Matthew Arnold

The sea is calm to-night,
The tide is full, the moon lies fair
Upon the straits; on the French coast the light
Gleams and is gone; the cliffs of England stand,
Glimmering and vast, out in the tranquil bay.
Come to the window, sweet is the night-air!
Only, from the long line of spray
Where the sea meets the moon-blanched land,
Listen! you hear the grating roar
Of pebbles which the waves draw back, and fling,
At their return, up the high strand,
Begin, and cease, and then again begin,
With tremulous cadence slow, and bring
The eternal note of sadness in.

Sophocles long ago
Heard it on the Aegean, and it brought
Into his mind the turbid ebb and flow
Of human misery; we
Find also in the sound a thought,
Hearing it by this distant northern sea.

The sea of faith
Was once, too, at the full, and round earth's shore
Lay like the folds of a bright girdle furled.
But now I only hear
Its melancholy, long, withdrawing roar,
Retreating, to the breath
Of the night-wind, down the vast edges drear
And naked shingles of the world.

Ah, love, let us be true
To one another! for the world which seems
To lie before us like a land of dreams,
So various, so beautiful, so new,
Hath really neither joy, nor love, nor light,
Nor certitude, nor peace, nor help for pain;
And we are here as on a darkling plain
Swept with confused alarms of struggle and flight,
Where ignorant armies clash by night.

"Directive" by Robert Frost

Back out of all this now too much for us,
Back in a time made simple by the loss
Of detail, burned, dissolved, and broken off
Like graveyard marble sculpture in the weather,
There is a house that is no more a house
Upon a farm that is no more a farm
And in a town that is no more a town.
The road there, if you'll let a guide direct you
Who only has at heart your getting lost,
May seem as if it should have been a quarry –
Great monolithic knees the former town
Long since gave up pretense of keeping covered.
And there's a story in a book about it:
Besides the wear of iron wagon wheels
The ledges show lines ruled southeast-northwest,
The chisel work of an enormous Glacier
That braced his feet against the Arctic Pole.
You must not mind a certain coolness from him
Still said to haunt this side of Panther Mountain.
Nor need you mind the serial ordeal
Of being watched from forty cellar holes
As if by eye pairs out of forty firkins.
As for the woods' excitement over you
That sends light rustle rushes to their leaves,
Charge that to upstart inexperience.
Where were they all not twenty years ago?
They think too much of having shaded out
A few old pecker-fretted apple trees.
Make yourself up a cheering song of how
Someone's road home from work this once was,
Who may be just ahead of you on foot
Or creaking with a buggy load of grain.
The height of the adventure is the height
Of country where two village cultures faded
Into each other. Both of them are lost.
And if you're lost enough to find yourself
By now, pull in your ladder road behind you
And put a sign up CLOSED to all but me.
Then make yourself at home. The only field
Now left's no bigger than a harness gall.
First there's the children's house of make-believe,
Some shattered dishes underneath a pine,
The playthings in the playhouse of the children.
Weep for what little things could make them glad.
Then for the house that is no more a house,
But only a belilaced cellar hole,
Now slowly closing like a dent in dough.
This was no playhouse but a house in earnest.
Your destination and your destiny's
A brook that was the water of the house,
Cold as a spring as yet so near its source,
Too lofty and original to rage.
(We know the valley streams that when aroused
Will leave their tatters hung on barb and thorn.)
I have kept hidden in the instep arch
Of an old cedar at the waterside
A broken drinking goblet like the Grail
Under a spell so the wrong ones can't find it,
So can't get saved, as Saint Mark says they mustn't.
(I stole the goblet from the children's playhouse.)
Here are your waters and your watering place.
Drink and be whole again beyond confusion.

"The Broken Tower" by Hart Crane

The bell-rope that gathers God at dawn
Dispatches me as though I dropped down the knell
Of a spent day — to wander the cathedral lawn
From pit to crucifix, feet chill on steps from hell.

Have you not heard, have you not seen that corps
Of shadows in the tower, whose shoulders sway
Antiphonal carillons launched before
The stars are caught and hived in the sun's ray?

The bells, I say, the bells break down their tower;
And swing I know not where. Their tongues engrave
Membrane through marrow, my long-scattered score
Of broken intervals ... And I, their sexton slave!

Oval encyclicals in canyons heaping
The impasse high with choir. Banked voices slain!
Pagodas campaniles with reveilles out leaping —
O terraced echoes prostrate on the plain! ...

And so it was I entered the broken world
To trace the visionary company of love, its voice
An instant in the wind (I know not whither hurled)
But not for long to hold each desperate choice.

My word I poured. But was it cognate, scored
Of that tribunal monarch of the air
Whose thighs embronzes earth, strikes crystal Word
In wounds pledged once to hope — cleft to despair?

The steep encroachments of my blood left me
No answer (could blood hold such a lofty tower
As flings the question true?) — or is it she
Whose sweet mortality stirs latent power? —

And through whose pulse I hear, counting the strokes
My veins recall and add, revived and sure
The angelus of wars my chest evokes:
What I hold healed, original now, and pure ...

And builds, within, a tower that is not stone
(Not stone can jacket heaven) — but slip
Of pebbles, — visible wings of silence sown
In azure circles, widening as they dip

The matrix of the heart, lift down the eyes
That shrines the quiet lake and swells a tower ...
The commodious, tall decorum of that sky
Unseals her earth, and lifts love in its shower.

"So We'll Go No More A-Roving" by George Gordon, Lord Byron

So we'll go no more a-roving
So late into the night,
Though the heart be still as loving,
And the moon be still as bright.

For the sword outwears its sheath,
And the soul outwears the breast,
And the heart must pause to breathe,
And love itself have rest.

Though the night was made for loving,
And the day returns too soon,
Yet we'll go no more a-roving
By the light of the moon.

"My Heart Leaps Up When I Behold" by William Wordsworth

My heart leaps up when I behold
A rainbow in the sky:
So was it when my life began;
So is it now I am a man;
So be it when I shall grow old,
Or let me die!
The Child is father of the Man;
I could wish my days to be
Bound each to each by natural piety.

"The Sick Rose" by William Blake

O Rose, thou art sick.
The invisible worm
That flies in the night
In the howling storm
Has found out thy bed
Of crimson joy,
And his dark secret love
Does thy life destroy.

"Upon Julia's Clothes" by Robert Herrick

Whenas in silks my Julia goes,
Then, then, methinks, how sweetly flows
The liquefaction of her clothes.

Next, when I cast mine eyes and see
That brave vibration each way free,
Oh, how that glittering taketh me!

"London" by William Blake

I wander thro' each charter'd street,
Near where the charter'd Thames does flow,
And mark in every face I meet
Marks of weakness, marks of woe.
In every cry of every Man,
In every Infant's cry of fear,
In every voice, in every ban,
The mind-forg'd manacles I hear.
How the Chimney-sweeper's cry
Every blackning Church appalls,
And the hapless Soldier's sigh
Runs in blood down Palace walls.
But most thro' midnight streets I hear
How the youthful Harlot's curse
Blasts the new-born Infant's tear
And blights with plagues the Marriage hearse.

"Composed Upon Westminster Bridge, September 3, 1802" by William Wordsworth

Earth has not anything to show more fair:
Dull would he be of soul who could pass by
A sight so touching in its majesty:
This City now doth, like a garment, wear
The beauty of the morning; silent, bare,
Ships, towers, domes, theatres, and temples lie
Open unto the fields, and to the sky;
All bright and glittering in the smokeless air.
Never did sun more beautifully steep
In his first splendour, valley, rock, or hill;
Ne'er saw I, never felt, a calm so deep!
The river glideth at his own sweet will:
Dear God! the very houses seem asleep;
And all that mighty heart is lying still!

"The Fitful Alternations Of The Rain" by Percy Bysshe Shelley

The fitful alternations of the rain,
When the chill wind, languid as with pain
Of its own heavy moisture, here and there
Drives through the gray and beamless atmosphere.

"A Red, Red Rose" by Robert Burns

Oh my luve is like a red, red rose,
That's newly sprung in June:
Oh my luve is like the melodie,
That's sweetly play'd in tune.

As fair art thou, my bonie lass,
So deep in luve am I;
And I will luve thee still, my dear,
Till a' the seas gang dry.

Till a' the seas gang dry, my dear,
And the rocks melt wi' the sun;
And I will luve thee still, my dear,
While the sands o' life shall run.

And fare thee weel, my only luve!
And fare thee weel a while!
And I will come again, my luve,
Tho' it were ten thousand mile!

"The Garden Of Love" by William Blake

I laid me down upon a bank,
Where Love lay sleeping;
I heard among the rushes dank
Weeping, weeping.

Then I went to the heath and the wild,
To the thistles and thorns of the waste;
And they told me how they were beguiled,
Driven out, and compelled to the chaste.

I went to the Garden of Love,
And saw what I never had seen;
A Chapel was built in the midst,
Where I used to play on the green.

And the gates of this Chapel were shut
And "Thou shalt not," writ over the door;
So I turned to the Garden of Love
That so many sweet flowers bore.

And I saw it was filled with graves,
And tombstones where flowers should be;
And priests in black gowns were walking their rounds,
And binding with briars my joys and desires.

"The World Is Too Much With Us" by William Wordsworth

The world is too much with us; late and soon,
Getting and spending, we lay waste our powers:
Little we see in Nature that is ours;
We have given our hearts away, a sordid boon!
This Sea that bares her bosom to the moon;
The winds that will be howling at all hours,
And are up-gathered now like sleeping flowers;
For this, for everything, we are out of tune;
It moves us not.—Great God! I'd rather be
A Pagan suckled in a creed outworn;
So might I, standing on this pleasant lea,
Have glimpses that would make me less forlorn;
Have sight of Proteus rising from the sea;
Or hear old Triton blow his wreathèd horn.

"Jerusalem" by William Blake

And did those feet in ancient time
Walk upon England's mountains green?
And was the holy Lamb of God
On England's pleasant pastures seen?

And did the Countenance Divine
Shine forth upon our clouded hills?
And was Jerusalem builded here
Among these dark Satanic mills?

Bring me my bow of burning gold:
Bring me my arrows of desire:
Bring me my spear: O clouds unfold!
Bring me my chariot of fire.

I will not cease from mental fight,
Nor shall my sword sleep in my hand
Till we have built Jerusalem
In England's green and pleasant land.

"A Slumber Did My Spirit Steal" by William Wordsworth

A slumber did my spirit seal;
I had no human fears:
She seemed a thing that could not feel
The touch of earthly years.

No motion has she now, no force;
She neither hears nor sees;
Rolled round in earth's diurnal course,
With rocks, and stones, and trees.

"Those Winter Sundays" by Robert Hayden

Sundays too my father got up early
and put his clothes on in the blueblack cold,
then with cracked hands that ached
from labor in the weekday weather made
banked fires blaze. No one ever thanked him.
I'd wake and hear the cold splintering, breaking.
When the rooms were warm, he'd call,
and slowly I would rise and dress,
fearing the chronic angers of that house,
Speaking indifferently to him,
who had driven out the cold
and polished my good shoes as well.
What did I know, what did I know
of love's austere and lonely offices?

"It Is A Beauteous Evening, Calm And Free" by William Wordsworth

It is a beauteous evening, calm and free,
The holy time is quiet as a Nun
Breathless with adoration; the broad sun
Is sinking down in its tranquillity;
The gentleness of heaven broods o'er the Sea:
Listen! the mighty Being is awake,
And doth with his eternal motion make
A sound like thunder—everlastingly.
Dear Child! dear Girl! that walkest with me here,
If thou appear untouched by solemn thought,
Thy nature is not therefore less divine:
Thou liest in Abraham's bosom all the year;
And worship'st at the Temple's inner shrine,
God being with thee when we know it not.

Excerpts from "More Poems" by A. E. Housman

If in that Syrian garden, ages slain,
You sleep, and know not you are dead in vain,
Nor even in dreams behold how dark and bright
Ascends in smoke and fire by day and night
The hate you died to quench and could but fan,
Sleep well and see no morning, son of man.

But if, the grave rent and the stone rolled by,
At the right hand of majesty on high
You sit, and sitting so remember yet
Your tears, your agony and bloody sweat,
Your cross and passion and the life you gave,
Bow hither out of heaven and see and save.

"Cold-Blooded Creatures" by Elinor Morton Wylie

Man, the egregious egoist
(In mystery the twig is bent)
Imagines, by some mental twist,
That he alone is sentient

Of the intolerable load
That on all living creatures lies,
Nor stoops to pity in the toad
The speechless sorrow of his eyes.

He asks no questions of the snake,
Nor plumbs the phosphorescent gloom
Where lidless fishes, broad awake,
Swim staring at a nightmare doom.

"Cargoes" by John Masefield

Quinquireme of Nineveh from distant Ophir,
Rowing home to haven in sunny Palestine,
With a cargo of ivory,
And apes and peacocks,
Sandalwood, cedarwood, and sweet white wine.

Stately Spanish galleon coming from the Isthmus,
Dipping through the Tropics by the palm-green shores,
With a cargo of diamonds,
Emeralds, amethysts,
Topazes, and cinnamon, and gold moidores.

Dirty British coaster with a salt-caked smoke stack,
Butting through the Channel in the mad March days,
With a cargo of Tyne coal,
Road-rails, pig-lead,
Firewood, iron-ware, and cheap tin trays.

A quinquireme is ancient galley with five banks of oars on each side. A moidore is a Portuguese golden coin.

"Aplolgia Pro Vita Sua" by Samuel Taylor Coleridge

The poet in his lone yet genial hour
Gives to his eyes a magnifying power:
Or rather he emancipates his eyes
From the black shapeless accidents of size—
In unctuous cones of kindling coal,
Or smoke upwreathing from the pipe's trim bole,
His gifted ken can see
Phantoms of sublimity.

"Sonnet 147" by William Shakespeare

My love is as a fever, longing still
For that which longer nurseth the disease,
Feeding on that which doth preserve the ill,
The uncertain sickly appetite to please.
My reason, the physician to my love,
Angry that his prescriptions are not kept,
Hath left me, and I desperate now approve
Desire is death, which physic did except.
Past cure I am, now reason is past care,
And frantic-mad with evermore unrest.
My thoughts and my discourse as madmen's are,
At random from the truth vainly expressed,
For I have sworn thee fair, and thought thee bright,
Who art as black as Hell, as dark as night.

"To the Moon" by Percy Bysshe Shelley

Art thou pale for weariness
Of climbing heaven, and gazing on the earth,
Wandering companionless
Among the stars that have a different birth,—
And ever-changing, like a joyless eye
That finds no object worth its constancy?

"The Balloon Of The Mind" by William Butler Yeats

Hands, do what you're bid;
Bring the balloon of the mind
That bellies and drags in the wind
Into its narrow shed.

"On My First Son" by Ben Jonson

Farewell, thou child of my right hand, and joy;
My sin was too much hope of thee, loved boy.
Seven years thou wert lent to me, and I thee pay,
Exacted by thy fate, on the just day.
O, could I lose all father now! For why
Will man lament the state he should envy?
To have so soon 'scaped world's and flesh's rage,
And, if no other misery, yet age?
Rest in soft peace, and asked, say, "Here doth lie
Ben Jonson his best piece of poetry,
For whose sake, henceforth, all his vows be such
As what he loves may never like too much."

"I Knew A Woman" by Theodore Roethke

I knew a woman, lovely in her bones,
When small birds sighed, she would sigh back at them;
Ah, when she moved, she moved more ways than one:
The shapes a bright container can contain!
Of her choice virtues only gods should speak,
Or English poets who grew up on Greek
(I'd have them sing in chorus, cheek to cheek.)

How well her wishes went! She stroked my chin,
She taught me Turn, and Counter-turn, and stand;
She taught me Touch, that undulant white skin:
I nibbled meekly from her proffered hand;
She was the sickle; I, poor I, the rake,
Coming behind her for her pretty sake
(But what prodigious mowing did we make.)

Love likes a gander, and adores a goose:
Her full lips pursed, the errant note to seize;
She played it quick, she played it light and loose;
My eyes, they dazzled at her flowing knees;
Her several parts could keep a pure repose,
Or one hip quiver with a mobile nose
(She moved in circles, and those circles moved.)

Let seed be grass, and grass turn into hay:
I'm martyr to a motion not my own;
What's freedom for? To know eternity.
I swear she cast a shadow white as stone.
But who would count eternity in days?
These old bones live to learn her wanton ways:
(I measure time by how a body sways.)

"Cirque d'Hiver" by Elizabeth Bishop

Across the floor flits the mechanical toy,
fit for a king of several centuries back.
A little circus horse with real white hair.
His eyes are glossy black.
He bears a little dancer on his back.

She stands upon her toes and turns and turns.
A slanting spray of artificial roses
is stitched across her skirt and tinsel bodice.
Above her head she poses
another spray of artificial roses.

His mane and tail are straight from Chirico.
He has a formal, melancholy soul.
He feels her pink toes dangle toward his back
along the little pole
that pierces both her body and her soul

and goes through his, and reappears below,
under his belly, as a big tin key.
He canters three steps, then he makes a bow,
canters again, bows on one knee,
canters, then clicks and stops, and looks at me.

The dancer, by this time, has turned her back.
He is the more intelligent by far.
Facing each other rather desperately—
his eye is like a star—
we stare and say, "Well, we have come this far."

"When I have fears that I may cease to be" by John Keats

When I have fears that I may cease to be
Before my pen has glean'd my teeming brain,
Before high piled books, in charact'ry,
Hold like rich garners the full-ripen'd grain;
When I behold, upon the night's starr'd face,
Huge cloudy symbols of a high romance,
And think that I may never live to trace
Their shadows, with the magic hand of chance;
And when I feel, fair creature of an hour!
That I shall never look upon thee more,
Never have relish in the faery power
Of unreflecting love!—then on the shore
Of the wide world I stand alone, and think
Till Love and Fame to nothingness do sink.

"Roman Fountain" by Louise Bogan

Up from the bronze, I saw
Water without a flaw
Rush to its rest in air,
Reach to its rest, and fall. Bronze of the blackest shade,
An element man-made,
Shaping upright the bare
Clear gouts of water in air. O, as with arm and hammer,
Still it is good to strive
To beat out the image whole,
To echo the shout and stammer
When full-gushed waters, alive,
Strike on the fountain's bowl
After the air of summer.

"The Fountain Of Blood" by Charles Baudelaire (translated by Rachel Hadas)

A fountain's pulsing sobs—like this my blood
Measures its flowing, so it sometimes seems.
I hear a gentle murmur as it streams;
Where the wound lies I've never understood.

Like water meadows, boulevards are flooded.
Cobblestones, crisscrossed by scarlet rills,
Are islands; creatures come and drink their fill.
Nothing in nature now remains unblooded.

I used to hope that wine could bring me ease,
Could lull asleep my deeply gnawing mind.
I was a fool: the senses clear with wine.

I looked to Love to cure my old disease.
Love led me to a thicket of IVs
Where bristling needles thirsted for each vein.

"Hope Is A Thing With Feathers" by Emily Dickinson

Hope is a thing with feathers
That perches in the soul
And sings a tune without words
And never stops at all.

And sweetest, in the gale, is heard
And sore must be the storm
That could abash the little bird
That keeps so many warm.

I've heard it in the chilliest land
And on the strangest sea
Yet, never, in extremity
It ask a crumb of me.

"The Convergence Of The Twain" by Thomas Hardy

Lines on the loss of the "Titanic"

In a solitude of the sea
Deep from human vanity,
And the Pride of Life that planned her, stilly couches she.
Steel chambers, late the pyres
Of her salamandrine fires,
Cold currents thrid, and turn to rhythmic tidal lyres.
Over the mirrors meant
To glass the opulent
The sea-worm crawls—grotesque, slimed, dumb, indifferent.
Jewels in joy designed
To ravish the sensuous mind
Lie lightless, all their sparkles bleared and black and blind.
Dim moon-eyed fishes near
Gaze at the gilded gear
And query: "What does this vaingloriousness down here?" ...
Well: while was fashioning
This creature of cleaving wing,
The Immanent Will that stirs and urges everything
Prepared a sinister mate
For her—so gaily great—
A Shape of Ice, for the time far and dissociate.
And as the smart ship grew
In stature, grace, and hue,
In shadowy silent distance grew the Iceberg too.
Alien they seemed to be;
No mortal eye could see
The intimate welding of their later history,
Or sign that they were bent
By paths coincident
On being anon twin halves of one august event,
Till the Spinner of the Years
Said "Now!" And each one hears,
And consummation comes, and jars two hemispheres.

"Beginning My Studies" by Walt Whitman

Beginning my studies the first step pleas'd me so much,
The mere fact consciousness, these forms, the power of motion,
The least insect or animal, the senses, eyesight, love,
The first step I say awed me and pleas'd me so much,
I have hardly gone and hardly wish'd to go any farther,
But stop and loiter all the time to sing it in ecstatic songs.

"Dulce Et Decorum Est" by Wilfred Owen

Bent double, like old beggars under sacks
Knock-kneed, coughing like hags, we cursed through sludge,
Till on the haunting flares we turned our backs
And towards our distant rest began to trudge.
Men marched asleep. Many had lost their boots
But limped on, blood-shod. All went lame; all blind;
Drunk with fatigue; deaf even to the hoots
Of tired, outstripped Five-Nines that dropped behind.

Gas! GAS! Quick, boys!—An ecstasy of fumbling,
Fitting the clumsy helmets just in time;
But someone still was yelling out and stumbling
And flound'ring like a man in fire or lime...
Dim, through the misty panes and thick green light,
As under a green sea, I saw him drowning.

In all my dreams, before my helpless sight,
He plunges at me, guttering, choking, drowning.

If in some smothering dreams you too could pace
Behind the wagon that we flung him in,
And watch the white eyes writhing in his face,
His hanging face, like a devil's sick of sin;
If you could hear, at every jolt, the blood
Come gargling from the froth-corrupted lungs,
Obscene as cancer, bitter as the cud
Of vile, incurable sores on innocent tongues,—-
My friend, you would not tell with such high zest
To children ardent for some desperate glory,
The old Lie: Dulce et decorum est
Pro patria mori.

Note: "Dulce et decorum est pro patria mori" is from Horace and means: "It is sweet and fitting to die for one's country."


"Vitae summa brevis spem nos vetat inchohare longam" by Ernest Dowson

"The brevity of life forbids us to entertain hopes of long duration" —Horace


They are not long, the weeping and the laughter,
Love and desire and hate:
I think they have no portion in us after
We pass the gate.

They are not long, the days of wine and roses:
Out of a misty dream
Our path emerges for a while, then closes
Within a dream.

"A Last Word" by Ernest Dowson

Let us go hence: the night is now at hand;
The day is overworn, the birds all flown;
And we have reaped the crops the gods have sown;
Despair and death; deep darkness o'er the land,
Broods like an owl; we cannot understand
Laughter or tears, for we have only known
Surpassing vanity: vain things alone
Have driven our perverse and aimless band.
Let us go hence, somewhither strange and cold,
To Hollow Lands where just men and unjust
Find end of labour, where's rest for the old,
Freedom to all from love and fear and lust.
Twine our torn hands! O pray the earth enfold
Our life-sick hearts and turn them into dust.

"Love Is Not All" by Edna St. Vincent Millay

Love is not all: It is not meat nor drink
Nor slumber nor a roof against the rain,
Nor yet a floating spar to men that sink
and rise and sink and rise and sink again.
Love cannot fill the thickened lung with breath
Nor clean the blood, nor set the fractured bone;
Yet many a man is making friends with death
even as I speak, for lack of love alone.
It well may be that in a difficult hour,
pinned down by need and moaning for release
or nagged by want past resolution's power,
I might be driven to sell your love for peace,
Or trade the memory of this night for food.
It may well be. I do not think I would.

"I, Being Born a Woman, and Distressed" by Edna St. Vincent Millay

I, being born a woman, and distressed
By all the needs and notions of my kind,
Am urged by your propinquity to find
Your person fair, and feel a certain zest
To bear your body's weight upon my breast:
So subtly is the fume of life designed,
To clarify the pulse and cloud the mind,
And leave me once again undone, possessed.

Think not for this, however, this poor treason
Of my stout blood against my staggering brain,
I shall remember you with love, or season
My scorn with pity — let me make it plain:
I find this frenzy insufficient reason
For conversation when we meet again.

"What Lips My Lips Have Kissed" by Edna St. Vincent Millay

What lips my lips have kissed, and where, and why,
I have forgotten, and what arms have lain
Under my head till morning; but the rain
Is full of ghosts tonight, that tap and sigh
Upon the glass and listen for reply,
And in my heart there stirs a quiet pain
For unremembered lads that not again
Will turn to me at midnight with a cry.
Thus in winter stands the lonely tree,
Nor knows what birds have vanished one by one,
Yet knows its boughs more silent than before:
I cannot say what loves have come and gone,
I only know that summer sang in me
A little while, that in me sings no more.

"One Art" by Elizabeth Bishop

The art of losing isn't hard to master;
so many things seem filled with the intent
to be lost that their loss is no disaster.

Lose something every day. Accept the fluster
of lost door keys, the hour badly spent.
The art of losing isn't hard to master.

Then practice losing farther, losing faster:
places, and names, and where it was you meant
to travel. None of these will bring disaster.

I lost my mother's watch. And look! my last, or
next-to-last, of three loved houses went.
The art of losing isn't hard to master.

I lost two cities, lovely ones. And, vaster,
some realms I owned, two rivers, a continent.
I miss them, but it wasn't a disaster.

—Even losing you (the joking voice, a gesture
I love) I shan't have lied. It's evident
the art of losing's not too hard to master
though it may look like (Write it!) like disaster.

"The Mill" by Edward Arlington Robinson

The miller's wife had waited long,
The tea was cold, the fire was dead;
And there might yet be nothing wrong
In how he went and what he said:
"There are no millers any more,"
Was all that she had heard him say;
And he had lingered at the door
So long it seemed like yesterday.
Sick with a fear that had no form
She knew that she was there at last;
And in the mill there was a warm
And mealy fragrance of the past.
What else there was would only seem
To say again what he had meant;
And what was hanging from a beam
Would not have heeded where she went.
And if she thought it followed her,
She may have reasoned in the dark
That one way of the few there were
Would hide her and would leave no mark:
Black water, smooth above the weir
Like starry velvet in the night,
Though ruffled once, would soon appear
The same as ever to the sight.

"Anthem For Doomed Youth" by Wilfred Owen

What passing-bells for these who die as cattle?
Only the monstrous anger of the guns.
Only the stuttering rifles' rapid rattle
Can patter out their hasty orisons.
No mockeries for them from prayers or bells,
Nor any voice of mourning save the choirs—
The shrill, demented choirs of wailing shells;
And bugles calling for them from sad shires.
What candles may be held to speed them all?
Not in the hands of boys, but in their eyes
Shall shine the holy glimmers of good-byes.
The pallor of girls' brows shall be their pall;
Their flowers the tenderness of patient minds,
And each slow dusk a drawing-down of blinds.

"The Send-Off" by Wilfred Owen

Down the close, darkening lanes they sang their way
To the siding-shed,
And lined the train with faces grimly gay.

Their breasts were stuck all white with wreath and spray
As men's are, dead.

Dull porters watched them, and a casual tramp
Stood staring hard,
Sorry to miss them from the upland camp.
Then, unmoved, signals nodded, and a lamp
Winked to the guard.

So secretly, like wrongs hushed-up, they went.
They were not ours:
We never heard to which front these were sent.

Nor there if they yet mock what women meant
Who gave them flowers.

Shall they return to beatings of great bells
In wild train-loads?
A few, a few, too few for drums and yells,
May creep back, silent, to still village wells
Up half-known roads.

"To Celia" by Ben Jonson

Drink to me, only, with thine eyes,
And I will pledge with mine;
Or leave a kiss but in the cup,
And I'll not look for wine.
The thirst that from the soul doth rise,
Doth ask a drink divine:
But might I of Jove's nectar sup,
I would not change for thine.

I sent thee, late, a rosy wreath,
Not so much honouring thee,
As giving it a hope, that there
It could not withered be.
But thou thereon didst only breathe,
And sent'st back to me:
Since when it grows, and smells, I swear,
Not of itself, but thee.

"The Bustle In A House" by Emily Dickinson

The bustle in a house
The morning after death
Is solemnest of industries
Enacted upon earth.

The sweeping up the heart
And putting love away
We shall not want to use again
Until eternity.

"Forgetfulness" by Hart Crane

Forgetfulness is like a song
That, freed from beat and measure, wanders.
Forgetfulness is like a bird whose wings are reconciled,
Outspread and motionless, —
A bird that coasts the wind unwearyingly.

Forgetfulness is rain at night,
Or an old house in a forest, — or a child.
Forgetfulness is white, — white as a blasted tree,
And it may stun the sybil into prophecy,
Or bury the Gods.

I can remember much forgetfulness.

"Interior" by Hart Crane

It sheds a shy solemnity,
This lamp in our poor room.
O grey and gold amenity, —
Silence and gentle gloom!

Wide from the world, a stolen hour
We claim, and none may know
How love blooms like a tardy flower
Here in the day's after-glow.

And even should the world break in
With jealous threat and guile,
The world, at last, must bow and win
Our pity and a smile.

"The Dark-Eyed Gentleman" by Thomas Hardy

I
I pitched my day's leazings in Crimmercrock Lane,
To tie up my garter and jog on again,
When a dear dark-eyed gentleman passed there and said,
in a way that made all o' me colour rose red,
'What do I see
O pretty knee!'
And he came and he tied up my garter for me.

II
'Twixt sunset and moonrise it was, I can mind:
Ah, 'tis easy to lose what we nevermore find!—
of the dear stranger's home, of his name, I knew nought,
But I soon knew his nature and all that it brought.
Then bitterly
Sobbed I that he
Should ever have tied up my garter for me!

III
Yet now I've beside me a fine lissom lad,
And my slip's nigh forgot, and my days are not sad;
My own dearest joy is he, comrade, and friend,
he it is who safe-guards me, on him I depend;
No sorrow brings he,
And thankful I be
That his daddy once tied up my garter for me!



Note: "Leazings" means a bundle of gleaned corn. [Hardy's note]



"The Tyger" by William Blake

Tyger! Tyger! burning bright
In the forests of the night
What immortal hand or eye
Could frame thy fearful symmetry?

In what distant deeps or skies
Burnt the fire of thine eyes?
On what wings dare he aspire?
What the hand, dare seize the fire?

And what shoulder, & what art,
Could twist the sinews of thy heart?
And when thy heart began to beat,
What dread hand? & what dread feet?

What the hammer? what the chain?
In what furnace was thy brain?
What the anvil? what dread grasp
Dare its deadly terrors clasp?

When the stars threw down their spears,
And water'd heaven with their tears,
Did he smile his work to see?
Did he who made the Lamb make thee?

Tyger! Tyger! burning bright
In the forests of the night,
What immortal hand or eye
Dare frame thy fearful symmetry?

"When I Was One-and-Twenty" by A. E. Housman

When I was one-and-twenty
I heard a wise man say,
"Give crowns and pounds and guineas
But not your heart away;
Give pearls away and rubies
But keep your fancy free."
But I was one-and-twenty,
No use to talk to me.

When I was one-and-twenty
I heard him say again,
"The heart out of the bosom
Was never given in vain;
'Tis paid with sighs a plenty
And sold for endless rue."
And I am two-and-twenty
And oh, 'tis true, 'tis true.

"To Daffodils" by Robert Herrick

Fair daffodils, we weep to see
You haste away so soon.
As yet the early-rising sun
Hath not attained his noon.
Stay, stay,
Until the hasting day
Has run
But to the even-song;
And, having prayed together, we
Will go with you along.
We have short time to stay, as you;
We have as short a spring;
As quick a growth to meet decay,
As you, or any thing.
We die.
As your hours do, and dry
Away
Like to the summer's rain;
Or as the pearls of morning's dew
Ne'er to be found again.

"Go, Lovely Rose" by Edmund Waller

Go, lovely Rose,—
Tell her that wastes her time and me,
That now she knows,
When I resemble her to thee,
How sweet and fair she seems to be.

Tell her that's young,
And shuns to have her graces spied,
That hadst thou sprung
In deserts where no men abide,
Thou must have uncommended died.

Small is the worth
Of beauty from the light retir'd:
Bid her come forth,
Suffer herself to be desir'd,
And not blush so to be admir'd.

Then die, that she
The common fate of all things rare
May read in thee;
How small a part of time they share,
That are so wondrous sweet and fair.

"Methought I Saw" by John Milton

Methought I saw my late espous

è

d saint
Brought to me like Alcestis from the grave,
Whom Jove's great son to her glad husband gave,
Rescued from Death by force, though pale and faint.
Mine, as whom washed from spot of childbed taint
Purification in the Old Law did save,
And such, as yet once more I trust to have
Full sight of her in Heaven without restraint,
Came vested all in white, pure as her mind.
Her face was veiled; yet to my fancied sight
Love, sweetness, goodness, in her person shined
So clear as in no face with more delight.
But O, as to embrace me she inclined,
I waked, she fled, and day brought back my night.

"Afton Water" by Robert Burns

Flow gently, sweet Afton, among thy green braes,
Flow gently, I'll sing thee a song in thy praise;
My Mary's asleep by thy murmuring stream,
Flow gently, sweet Afton, disturb not her dream.
Thou stock-dove, whose echo resounds thro' the glen,
Ye wild whistling blackbirds in yon thorny den,
Thou green-crested lapwing, thy screaming forbear,
I charge you disturb not my slumbering fair.
How lofty, sweet Afton, thy neighbouring hills,
Far mark'd with the courses of clear winding rills;
There daily I wander as noon rises high,
My flocks and my Mary's sweet cot in my eye.
How pleasant thy banks and green valleys below,
Where wild in the woodlands the primroses blow;
There oft, as mild Ev'ning sweeps over the lea,
The sweet-scented birk shades my Mary and me.
Thy crystal stream, Afton, how lovely it glides,
And winds by the cot where my Mary resides,
How wanton thy waters her snowy feet lave,
As gathering sweet flowrets she stems thy clear wave.
Flow gently, sweet Afton, among thy green braes,
Flow gently, sweet river, the theme of my lays;
My Mary's asleep by thy murmuring stream,
Flow gently, sweet Afton, disturb not her dream.

"No Second Troy" by William Butler Yeats

Why should I blame her that she filled my days
With misery, or that she would of late
Have taught to ignorant men most violent ways,
Or hurled the little streets upon the great,
Had they but courage equal to desire?
What could have made her peaceful with a mind
That nobleness made simple as a fire,
With beauty like a tightened bow, a kind
That is not natural in an age like this,
Being high and solitary and most stern?
Why, what could she have done, being what she is?
Was there another Troy for her to burn?

"Credo" by Edward Arlington Robinson

I cannot find my way: there is no star
In all the shrouded heavens anywhere;
And there is not a whisper in the air
Of any living voice but one so far
That I can hear it only as a bar
Of lost, imperial music, played when fair
And angel fingers wove, and unaware,
Dead leaves to garlands where no roses are.

No, there is not a glimmer, nor a call,
For one that welcomes, welcomes when he fears,
The black and awful chaos of the night;
For through it all—above, beyond it all—
I know the far sent message of the years,
I feel the coming glory of the light.

"High Flight" by John Gillespie Magee

Oh, I have slipped the surly bonds of earth
And danced the skies on laughter-silvered wings.
Sunward I've climbed and joined the tumbling mirth
Of sun-split clouds and done a hundred things
You have not dreamed of—wheeled and soared and swung
High in the sunlit silence. Hov'ring there
I've chased the shouting wind along and flung
My eager craft through footless halls of air.
Up, up the long, delirious burning blue
I've topped the windswept heights with easy grace
Where never lark or even eagle flew,
And while with silent lifting mind I've trod
The high, untrespassed sanctity of space
Put out my hand and touched the face of God.

"To Helen" by Edgar Allan Poe

Helen, thy beauty is to me
Like those Nicean barks of yore,
That gently, o'er a perfumed sea,
The weary, wayworn wanderer bore
To his own native shore.

On desperate seas long wont to roam,
Thy hyacinth hair, thy classic face,
Thy Naiad airs have brought me home
To the glory that was Greece
And the grandeur that was Rome.

Lo! in yon brilliant window-niche
How statue-like I see thee stand,
The agate lamp within thy hand!
Ah, Psyche, from the regions which
Are Holy Land!

"The Armadillo" by Elizabeth Bishop

for Robert Lowell

This is the time of year
when almost every night
the frail, illegal fire balloons appear.
Climbing the mountain height,

rising toward a saint
still honored in these parts,
the paper chambers flush and fill with light
that comes and goes, like hearts.

Once up against the sky it's hard
to tell them from the stars —
planets, that is — the tinted ones:
Venus going down, or Mars,

or the pale green one. With a wind,
they flare and falter, wobble and toss;
but if it's still they steer between
the kite sticks of the Southern Cross,

receding, dwindling, solemnly
and steadily forsaking us,
or, in the downdraft from a peak,
suddenly turning dangerous.

Last night another big one fell.
It splattered like an egg of fire
against the cliff behind the house.
The flame ran down. We saw the pair

of owls who nest there flying up
and up, their whirling black-and-white
stained bright pink underneath, until
they shrieked up out of sight.

The ancient owls' nest must have burned.
Hastily, all alone,
a glistening armadillo left the scene,
rose-flecked, head down, tail down,

and then a baby rabbit jumped out,
short-eared, to our surprise.
So soft! — a handful of intangible ash
with fixed, ignited eyes.

Too pretty, dreamlike mimicry!
O falling fire and piercing cry
and panic, and a weak mailed fist
clenched ignorant against the sky!

"Mariana" by Lord Alfred Tennyson

'Mariana in the moated grange.' — Measure for Measure.

With blackest moss the flower-plots
Were thickly crusted, one and all:
The rusted nails fell from the knots
That held the pear to the gable-wall.
The broken sheds look'd sad and strange:
Unlifted was the clinking latch;
Weeded and worn the ancient thatch
Upon the lonely moated grange.
She only said, 'My life is dreary,
He cometh not,' she said;
She said, 'I am aweary, aweary,
I would that I were dead!'

Her tears fell with the dews at even;
Her tears fell ere the dews were dried;
She could not look on the sweet heaven,
Either at morn or eventide.
After the flitting of the bats,
When thickest dark did trance the sky,
She drew her casement-curtain by,
And glanced athwart the glooming flats.
She only said, 'The night is dreary,
He cometh not,' she said;
She said, 'I am aweary, aweary,
I would that I were dead!'

Upon the middle of the night,
Waking she heard the night-fowl crow:
The cock sung out an hour ere light:
From the dark fen the oxen's low
Came to her: without hope of change,
In sleep she seem'd to walk forlorn,
Till cold winds woke the gray-eyed morn
About the lonely moated grange.
She only said, 'The day is dreary,
He cometh not,' she said;
She said, 'I am aweary, aweary,
I would that I were dead!'

About a stone-cast from the wall
A sluice with blacken'd waters slept,
And o'er it many, round and small,
The cluster'd marish-mosses crept.
Hard by a poplar shook alway,
All silver-green with gnarled bark:
For leagues no other tree did mark
The level waste, the rounding gray.
She only said, 'My life is dreary,
He cometh not,' she said;
She said, 'I am aweary, aweary,
I would that I were dead!'

And ever when the moon was low,
And the shrill winds were up and away,
In the white curtain, to and fro,
She saw the gusty shadow sway.
But when the moon was very low,
And wild winds bound within their cell,
The shadow of the poplar fell
Upon her bed, across her brow.
She only said, 'The night is dreary,
He cometh not,' she said;
She said, 'I am aweary, aweary,
I would that I were dead!'

All day within the dreamy house,
The doors upon their hinges creak'd;
The blue fly sung in the pane; the mouse
Behind the mouldering wainscot shriek'd,
Or from the crevice peer'd about.
Old faces glimmer'd thro' the doors,
Old footsteps trod the upper floors,
Old voices called her from without.
She only said, 'My life is dreary,
He cometh not,' she said;
She said, 'I am aweary, aweary,
I would that I were dead!'

The sparrow's chirrup on the roof,
The slow clock ticking, and the sound
Which to the wooing wind aloof
The poplar made, did all confound
Her sense; but most she loathed the hour
When the thick-moted sunbeam lay
Athwart the chambers, and the day
Was sloping toward his western bower.
Then, said she, 'I am very dreary,
He will not come,' she said;
She wept, 'I am aweary, aweary,
Oh God, that I were dead!'

"The Fish" by Elizabeth Bishop

I caught a tremendous fish
and held him beside the boat
half out of water, with my hook
fast in a corner of his mouth.
He didn't fight.
He hadn't fought at all.
He hung a grunting weight,
battered and venerable
and homely. Here and there
his brown skin hung in strips
like ancient wallpaper,
and its pattern of darker brown
was like wallpaper:
shapes like full-blown roses
stained and lost through age.
He was speckled with barnacles,
fine rosettes of lime,
and infested
with tiny white sea-lice,
and underneath two or three
rags of green weed hung down.
While his gills were breathing in
the terrible oxygen
—the frightening gills,
fresh and crisp with blood,
that can cut so badly—
I thought of the coarse white flesh
packed in like feathers,
the big bones and the little bones,
the dramatic reds and blacks
of his shiny entrails,
and the pink swim-bladder
like a big peony.
I looked into his eyes
which were far larger than mine
but shallower, and yellowed,
the irises backed and packed
with tarnished tinfoil
seen through the lenses
of old scratched isinglass.
They shifted a little, but not
to return my stare.
—It was more like the tipping
of an object toward the light.
I admired his sullen face,
the mechanism of his jaw,
and then I saw
that from his lower lip
—if you could call it a lip
grim, wet, and weaponlike,
hung five old pieces of fish-line,
or four and a wire leader
with the swivel still attached,
with all their five big hooks
grown firmly in his mouth.
A green line, frayed at the end
where he broke it, two heavier lines,
and a fine black thread
still crimped from the strain and snap
when it broke and he got away.
Like medals with their ribbons
frayed and wavering,
a five-haired beard of wisdom
trailing from his aching jaw.
I stared and stared
and victory filled up
the little rented boat,
from the pool of bilge
where oil had spread a rainbow
around the rusted engine
to the bailer rusted orange,
the sun-cracked thwarts,
the oarlocks on their strings,
the gunnels—until everything
was rainbow, rainbow, rainbow!
And I let the fish go.

"Ulysses" by Lord Alfred Tennyson

It little profits that an idle king,
By this still hearth, among these barren crags,
Matched with an aged wife, I mete and dole
Unequal laws unto a savage race,
That hoard, and sleep, and feed, and know not me.
I cannot rest from travel; I will drink
Life to the lees. All times I have enjoyed
Greatly, have suffered greatly, both with those
That loved me, and alone; on shore, and when
Through scudding drifts the rainy Hyades
Vext the dim sea. I am become a name;
For always roaming with a hungry heart.
Much have I seen and known—cities of men
And manners, climates, councils, governments,
Myself not least, but honored of them all,—
And drunk delight of battle with my peers,
Far on the ringing plains of windy Troy.
I am a part of all that I have met;
Yet all experience is an arch wherethrough
Gleams that untraveled world whose margin fades
For ever and for ever when I move.
How dull it is to pause, to make an end,
To rust unburnished, not to shine in use!
As though to breathe were life! Life piled on life
Were all too little, and of one to me
Little remains; but every hour is saved
From that eternal silence, something more,
A bringer of new things; and vile it were
For some three suns to store and hoard myself,
And this gray spirit yearning in desire
To follow knowledge like a sinking star,
Beyond the utmost bound of human thought.
This is my son, mine own Telemachus,
To whom I leave the scepter and the isle,
Well-loved of me, discerning to fulfill
This labor, by slow prudence to make mild
A rugged people, and through soft degrees
Subdue them to the useful and the good.
Most blameless is he, centered in the sphere
Of common duties, decent not to fail
In offices of tenderness, and pay
Meet adoration to my household gods,
When I am gone. He works his work, I mine.
There lies the port; the vessel puffs her sail;
There gloom the dark, broad seas. My mariners,
Souls that have toiled, and wrought, and thought with me,
That ever with a frolic welcome took
The thunder and the sunshine, and opposed
Free hearts, free foreheads—you and I are old;
Old age hath yet his honor and his toil.
Death closes all; but something ere the end,
Some work of noble note, may yet be done,
Not unbecoming men that strove with gods.
The lights begin to twinkle from the rocks;
The long day wanes; the slow moon climbs; the deep
Moans round with many voices. Come, my friends,
'Tis not too late to seek a newer world.
Push off, and sitting well in order smite
The sounding furrows; for my purpose holds
To sail beyond the sunset, and the baths
Of all the western stars, until I die.
It may be that the gulfs will wash us down;
It may be we shall touch the Happy Isles,
And see the great Achilles, whom we knew.
Though much is taken, much abides; and though
We are not now that strength which in old days
Moved earth and heaven, that which we are, we are,
One equal temper of heroic hearts,
Made weak by time and fate, but strong in will
To strive, to seek, to find, and not to yield.

The HyperTexts