The HyperTexts

Famous Supermodels

Who was the first supermodel? Janice Dickinson, or perhaps Lisa Fonssagrives or sisters Suzy Parker and Dorian Leigh? Was the top swimsuit model Ella Macpherson, known as "The Body"? W

as

the top runway model Kate Moss? W

ho were

the top covergirls? Jennifer O'Neill and Cybill Shepherd? Were the top pinup girls Bettie Page and Marilyn Monroe? W

ho were

the b

est-known

sexpots, the top actresses? This page attempts to answer such questions and is dedicated to famous, notorious and luminous beauties of the past and present. I have also consulted a number of "inside" polls and ratings, in order to come up with consensus rankings of the top supermodels. The "insiders" consulted include Elle, Harper's Bazaar, Playboy, Sports Illustrated, Forbes, Ask Men, Men's Health, GQ, Style Bistro, IMDB, Maxim, and a number of other online sources.

Would it surprise you to know that the first supermodel may also have been the first female vampire? And she was utterly, fabulously gorgeous! To learn more, just click this link, The First Supermodel/Vampire, then browse back to this page to see contemporary supermodels.

Candice Swanepoel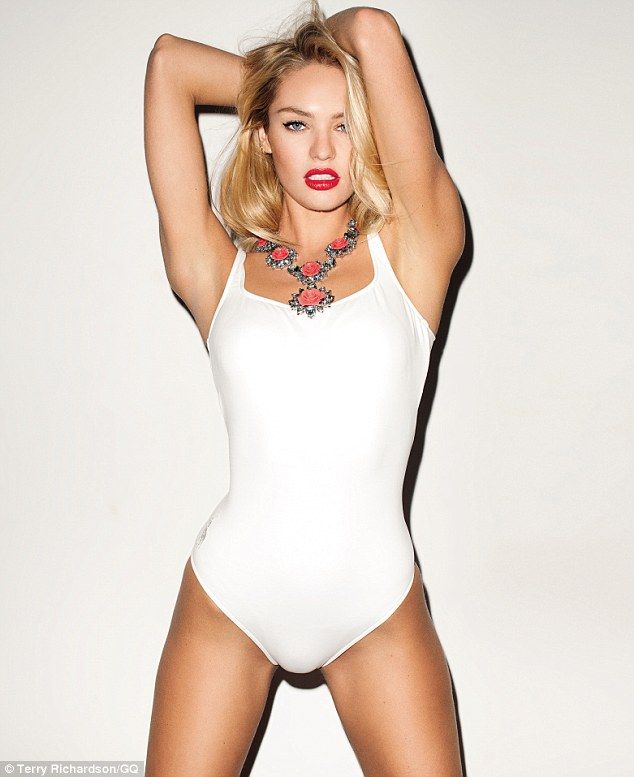 Candice Swanepoel said that modeling was her "revenge" on high school bullies who taunted her for being thin and awkward-looking. We'd say that she won, hands-down, no contest!

Supermodels Who Were Bullied

Yasmeen Ghauri, a Canadian supermodel with a German mother and a Pakistani father, was tormented by classmates for her ethnicity and for being too thin.
Kate Moss, who dropped out of school at age 15 to become a model, was bullied by photographers, one of whom called her "just another common bitch."
Lindsey Wixon said that in high school a group of girls called the gap between her teeth a "parking lot."
Cindy Crawford was teased by high school classmates over her modeling. Jealousy, perhaps?
Rosie Huntington-Whiteley was teased because her lips were full but her breasts were small!
Tyra Banks was bullied in school as a "freak" because she was tall, skinny and wore braces.
Lara Stone says she has been bullied by online haters who call her "fucking ugly." They must be myopic!
Chanel Iman says she's been bullied her whole life for being tall and skinny.
Lily Cole says she was bullied for her red hair, out of anti-ginger prejudice.
Crystal Renn, a plus-sized model, says she has been bullied about her weight.
Lea T., the world's first transgendered model, has been bullied for the obvious reason.
Candice Swanepoel was taunted by high school bullies for being thin and awkward-looking.

Rosie Huntington-Whiteley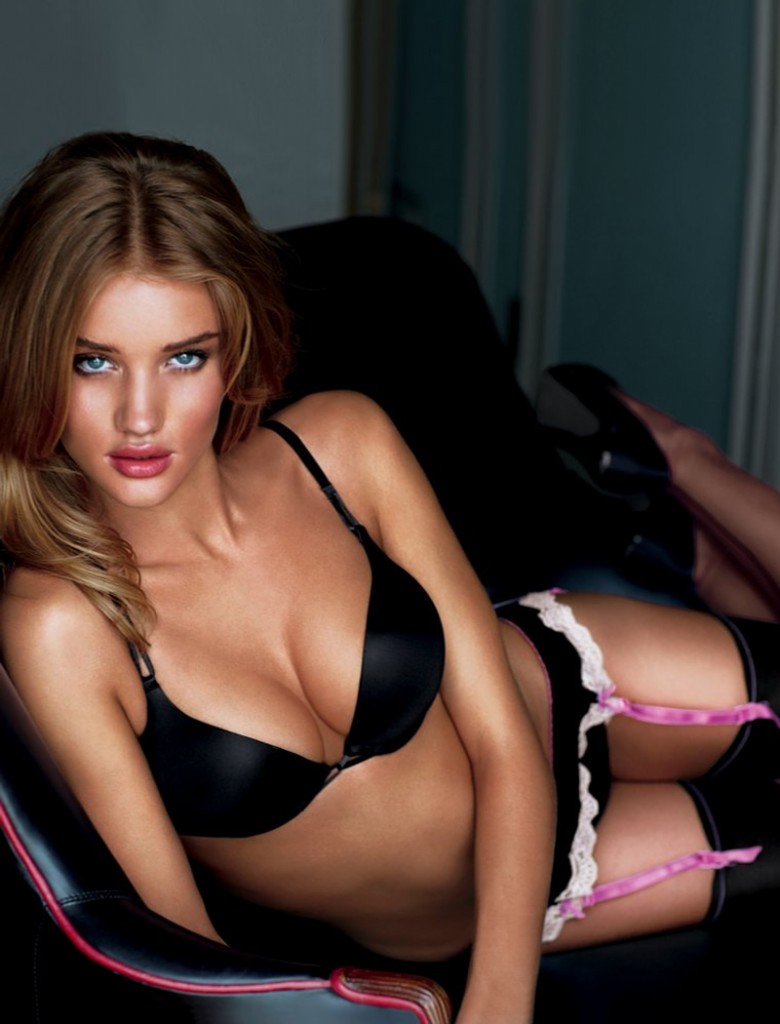 The Consensus Top Ten Supermodels of All Time

#10) Claudia Schiffer and Kate Upton (tie)
#9) Naomi Campbell
#8) Linda Evangelista
#7) Elle Macpherson
#6) Christy Turlington
#5) Adriana Lima
#4) Tyra Banks
#3) Cindy Crawford
#2) Gisele Bundchen
#1) Kate Moss

First Family Supermodels

Melania Knauss Trump appeared in Vogue, Vanity Fair and In Style Weddings
Ivanka Trump appeared in Seventeen, Harper's Bazaar, Good Housekeeping and Town & Country
Tiffany Trump made her catwalk debut for Just Drew during New York Fashion Week
Ivana Trump worked as a model for some of Canada's top fur companies and posed for Town & Country
Marla Maples Trump was Miss Hawaiian Tropic and modeled for No Excuses jeans

2015 Most Beautiful Women Consensus Top Ten

― Hey, what gives with all the super heroines?



Megan Fox
Gal Godot aka "Wonder Woman"
Angelina Jolie aka "Lara Croft"
Candice Swanepoel
Kate Upton
Scarlett Johansson aka "Black Widow"
Monica Bellucci aka "Lucia Sciarra"
Gigi Hadid
Jennifer Lawrence aka "Mystique"
Taylor Swift

Honorable Mention: Jessica Alba, Kate Beckinsale, Sandra Bullock, Tuba Büyüküstün, Priyanka Chopra, Amal Clooney, Misty Copeland, Penelope Cruz, Nina Dobrev, Amber Heard, Keira Knightley, Beyoncé Knowles, Adriana Lima, Jennifer Lopez, Shay Mitchell, Deepika Padukone, Natalie Portman, Beren Saat, Shakira, Charlize Theron, Liv Tyler, Gabriella Union, Emma Watson

Other super heroines: Lynda Carter as "Wonder Woman," Lindsay Wagner as "Jaime Sommers the Bionic Woman," Anna Panquin as "Rogue," Uma Thurman as "Poison Ivy," Melissa Benoist as "Supergirl," Helen Slater as "Supergirl," Eartha Kitt as "Catwoman," Julie Newmar as "Catwoman," Michelle Pfeiffer as "Catwoman," Halle Berry as "Catwoman," Yvonne Craig as "Batgirl," Alicia Silverstone as "Batgirl," Jessica Alba as "Sue Storm the Invisible Woman," Kristy Swanson as Buffy Summers the "Vampire Slayer," Jennifer Garner as "Elektra Natchios," Rebecca Romijn as "Mystique," Famke Janssen as "Dr. Jean Grey"

My Personal 2015 Top Ten Most Beautiful Women (Truly Global)

Shi Zi Jia (China)
Hanaa Ben Abdesslem (Tunisian)
Bella Hadid and Gigi Hadid (Palestinian-American sisters)
Bar Refaeli (Israeli)
Olga Kurylenko (Ukranian-Belarusian)
Gisele Bündchen (Brazilian-German)
Shakira (Lebanese-Columbian)
Priyanka Chopra (Indian)
Daria Zhemkova (Russian)
Kendall Jenner (American) and Beyoncé Knowles (American)

Honorable Mention: Christina Aguilera (American), Laetitia Casta (France), Cheryl Cole (English), Leryn Franco (Paraguay), Ariana Grande (American), Anne Hathaway (American), Iman (Somali), Katrina Kaif (Kashmiri-English), Miranda Kerr (Australian), Jennifer Lawrence (American), Adriana Lima (Portugese-Brazilian), Kate Middleton (English), Deepika Padukone (Indian), Irina Shayk (Russian), Lara Stone (Dutch), Uma Thurman (German-American), Rosie Huntington-Whiteley (English)

My Personal Top Ten Supermodels of All Time, Based on Looks, Sex Appeal and the "It Factor"

#10) Rosie Huntington-Whiteley and Candice Swanepoel (tie)
#9) Linda Evangelista and Christy Turlington (tie)
#8) Cindy Crawford
#7) Iman
#6) Gisele Bundchen and Elle Macpherson (tie)
#5) Janice Dickinson
#4) Raquel Welch and Scarlett Johansson (tie)
#3) Bettie Page
#2) Marilyn Monroe
#1) Gypsy Rose Lee

You may find my choice of Gypsy Rose Lee odd, but it was she who made stripping respectable and fun. She first, then Marilyn Monroe later, made it fashionable (and an art form) for beautiful women to bare their bodies for the public. Gypsy explained forthrightly why she disrobed for the public: "For $10,000 a week," she told LIFE, "I can afford to climb the slave block once in a while." Many years later Linda Evangelista would famously opine that supermodels don't get out of bed for less that $10,000 per day. By then it was tres chic for beautiful women to parade around nearly nude in front of gawking strangers, for big bucks, thanks to t

he

Gypsy. The women toward the top of my personal list had the most "star power." More than modeling clothes, they were modeling and selling their own images. They were the product the public wanted to see. Marilyn Monroe once mentioned that when she was modeling, the clothes didn't matter because all eyes were riveted on her face and figure!

Note: Janice Dickinson claims to have coined the term "supermodel" by combining "Superman" and "model." She also claims to have been the first supermodel.

High Honorable Mention: Alessandra Ambrosio, Carol Alt, Christie Brinkley, Kelly LeBrock, Gia Carangi, Brooklyn Decker, Jerry Hall, Lauren Hutton, Kathy Ireland, Milla Jovovich, Miranda Kerr, Karlie Kloss, Heidi Klum, Doutzen Kroes, Wen Liu, Marisa Miller, Gretchen Mol, Carolyn Murphy, Paulina Porizkova, Bar Refaeli, Hilary Rhoda, Stephanie Seymour, Irina Shayk, Brooke Shields, Jean Shrimpton, Joan Smalls, Lara Stone, Uma Thurman, Cheryl Tiegs, Twiggy, Daria Werbowy, Natalia Vodianova

The Early Supermodels

DOVIMA (described by Richard Avedon as the "last of the great elegant, aristocratic beauties")
DORIAN LEIGH (the inspiration for Holly Golightly and the older sister of Suzy Parker)
SUZY PARKER (the first model to make more than $100 per hour, she inspired Audrey Hepburn's character in the 1957 film Funny Face )
SUNNY HARNETT (she was a Bond girl, before James Bond had been imagined)
LISA FONSSAGRIVES (the face of the '40s and '50s, she called herself "a good clothes hanger")
JEAN SHRIMPTON (one of the original gamines, "the Shrimp" embodied the London "youthquake" w

ith her

free-spirited lifestyle)
TWIGGY (her "doe-eyed charm and leggy, androgynous looks" made her the "ideal mannequin" for the mod mid-'60s)
VERUSCHKA (considered too tall to be a model, at over six feet, this German knockout played up her exoticism and Valkyrie proportions, occasionally appearing in nothing but body paint)
MARISA BERENSON (her golden glow made YSL call her the "girl of the '70s")
LAUREN HUTTON (the first model to sign an exclusive cosmetics contract, with Revlon in '73)
JERRY HALL (this leggy Texan was discovered on a beach in Saint-Tropez; she married Mick Jagger's and had four children with him)
PATTI HANSEN (a favorite of Albert Watson and Francesco Scavullo, Hansen married Keith Richards and had two children with him)
IMAN (this stunning Somalian transcended color barriers, becoming one of the top models of the '70s, marrying David Bowie, a

nd

founding of Iman Cosmetics)
CHERYL TIEGS (best known for her swimsuit work, she was the quintessential California girl)
PAULINA PORIZKOVA (this Czech-born model was sought-after in the early MTV era; a gig in a Cars video led to her marriage to Ric Ocasek)
LINDA EVANGELISTA (a closely cropped haircut catapulted Evangelista to supermodel status in the early '90s)
KATE MOSS (at five-foot-eight, Moss was the anti-supermodel; her arrival in 1990 heralded the waif look and "heroin chic")

The Top Ten Models Best Known for Other Things

#10) Marilyn Chambers (once the face of Ivory Snow, she went on to star in porn, then to run for Vice President of the United States!)
#9) Tyra Banks (reality tv host)
#8) Heidi Klum (judge on America's Got Talent)
#7) Gypsy Rose Lee (burlesque, stripping)
#6) Ivana Trump, Marla Maples and Melania Trump (each being married to Donald Trump); Jerry Hall (being married to Mick Jagger) and Patti Hansen (being married to Keith Richards)
#5) Kate Moss (heroin chic, looking like a waif)
#4) Kim Kardashian, Paris Hilton, Kendall Jenner (doing outrageous things in public and constantly being in the public eye)
#3) Lauren Hutton, Cybill Shepherd, Brooke Shields, Rene Russo, Sharon Stone, Scarlett Johansson, Margaux Hemingway, Mila Jovovich, Uma Thurman, and Cameron Diaz (acting)
#2) Grace Kelly (acting, then marrying into royalty and becoming Princess Grace of Monaco)
#1) Marilyn Monroe (acting, sex goddess, the first Playboy Cover Girl, marriages to Arthur Miller and Joe DiMaggio, affairs with John F. Kennedy and Robert Kennedy)

Eight Iconic Supermodels, Then and Now

LINDA EVANGELISTA: Canadian-born Evangelista got her start when she was spotted by a talent agent at a Miss Teen Niagara pageant in 1978. Ten years later, she lost a number of major runway bookings when she suddenly swapped her then-shoulder-length hair for a boyish, close-cropped style, but her ever-changing 'do eventually became her trademark. A face of Revlon, Donna Karan, and Versace, she famously told a reporter in 1990 that she and her supermodel colleagues "don't get out of bed for less than $10,000 a day." Evangelista has worked more or less steadily for the last twenty years: recent gigs include ad campaigns for Prada, Talbots, and John Galliano.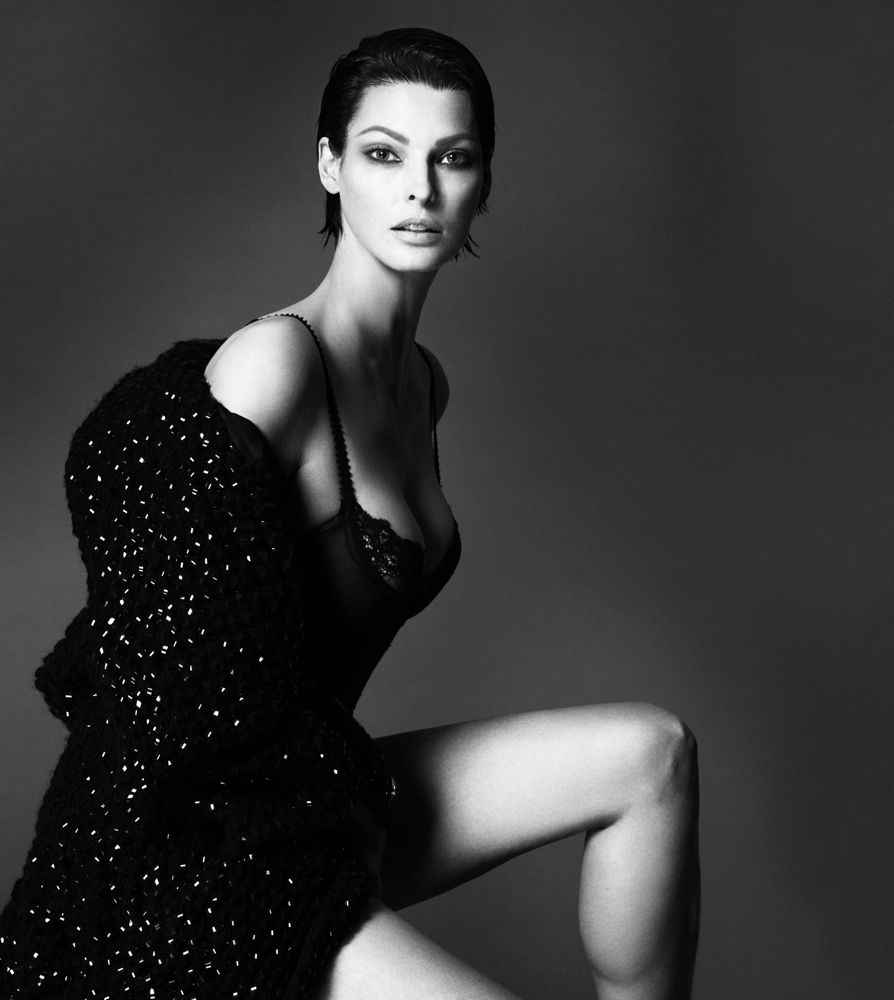 ELLE MACPHERSON: A leggy blonde Australian known within the industry as "The Body," Macpherson appeared on the cover of the Sports Illustrated Swimsuit Issue a record five times. She also kept a foot in the high-fashion world, walking runways for designers like Azzedine Alaia and John Galliano. The model-turned-entrepreneur's signature lingerie line, Macpherson Intimates, is a best-selling success, stocked at Bloomingdale's, Saks Fifth Avenue, and Neiman Marcus. She's also launched a skincare collection, called (of course) "The Body," and recently was the host of NBC's Fashion Star. She recently made a triumphant return to the runway, closing Louis Vuitton's buzzed-about Fall 2010 show.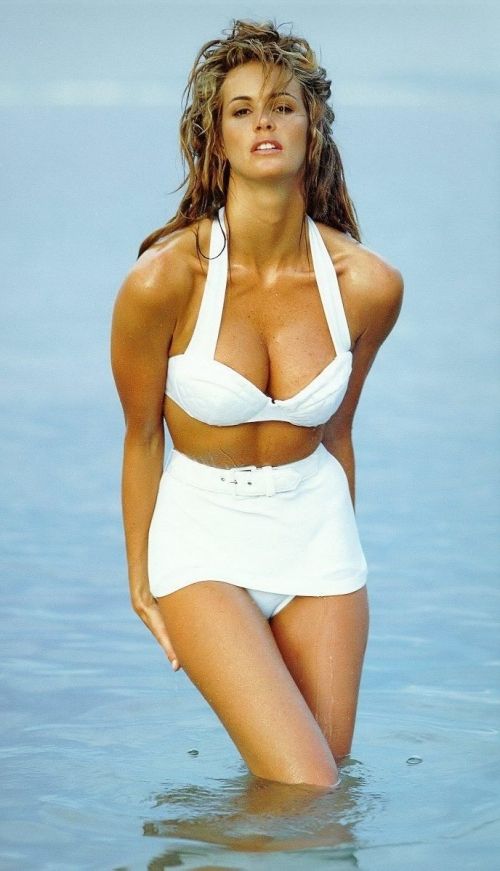 HELENA CHRISTENSEN: A former Miss Denmark, Christensen attained international success (and fame) after appearing in the Chris Isaak's "Wicked Game" music video, which led to her signing lucrative contracts with CoverGirl and Victoria's Secret. Christensen co-founded Nylon magazine, co-owned a New York city boutique, and has co-designed a line of jewelry for Pilgrim.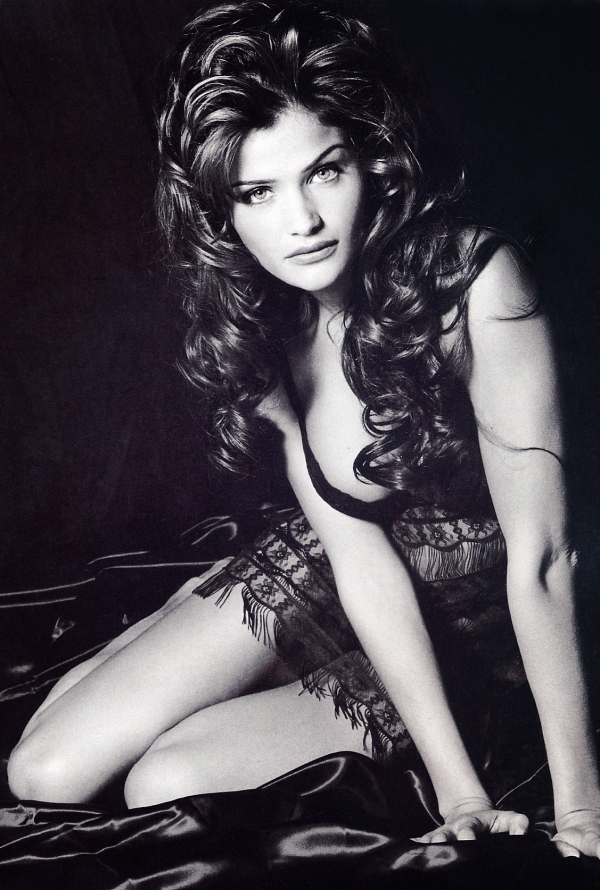 CINDY CRAWFORD: The all-American Crawford appeared on hundreds of magazine covers. She also pitched Pepsi, hosted the MTV series House of Style, and married the movie star Richard Gere. (They divorced four years later.) Re-married in 1998 to businessman Rande Gerber, Crawford has launched several successful businesses of her own, including an eponymous Home Collection and a line of anti-aging skincare products called "Meaningful Beauty."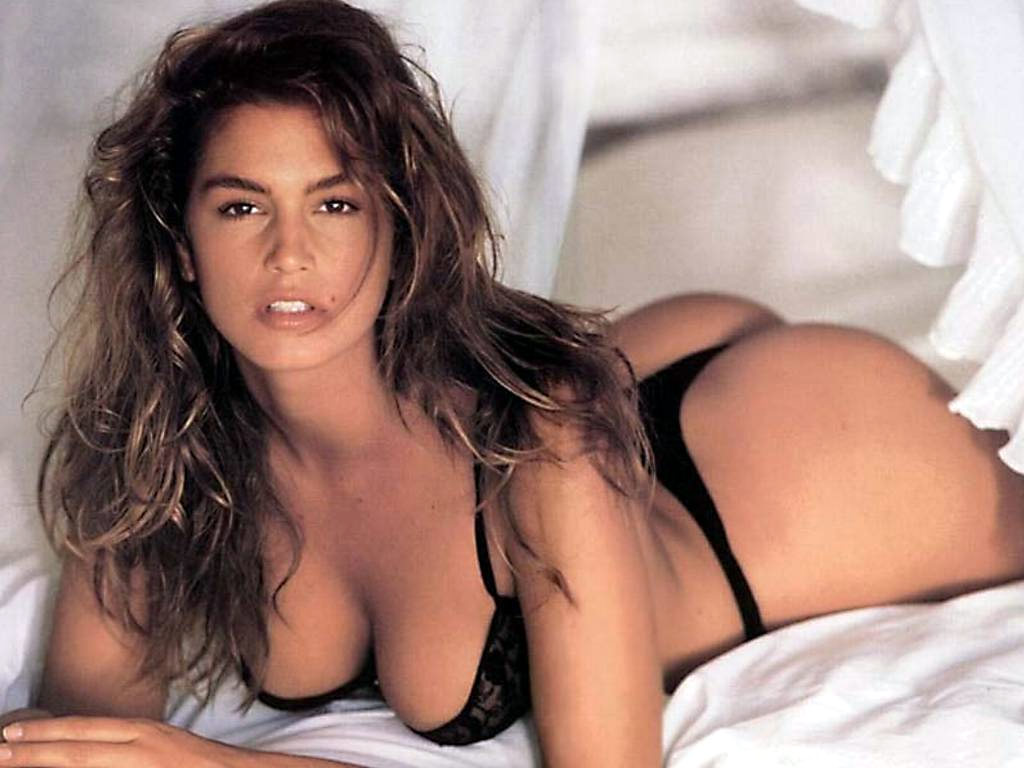 CHRISTY TURLINGTON: A face of Missoni, Valentino, Chanel, Revlon, and Calvin Klein, Turlington starred in George Michael's model-packed music video for "Freedom! '90." The yoga devotee has launched two active-wear brands, Nuala and Mahnuala, and is a partner in the all-natural ayurvedic skincare line, Sundari. Turlington—who's married to the actor/director Ed Burns—released a documentary, No Woman No Cry, about at-risk pregnant women around the world, visited Capitol Hill to advocate for the Global MOMS act (near left), and co-starred with models Karen Elson and Natalia Vodianova in Louis Vuitton's Fall 2010 ad campaign.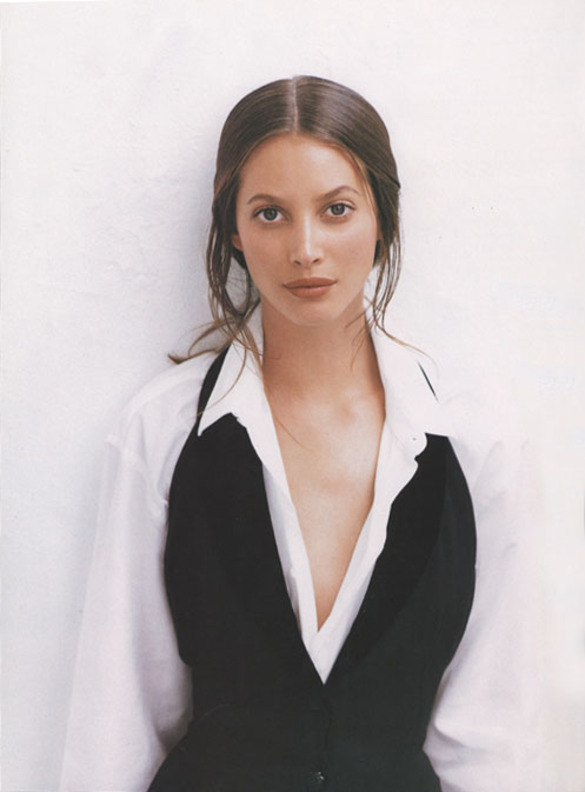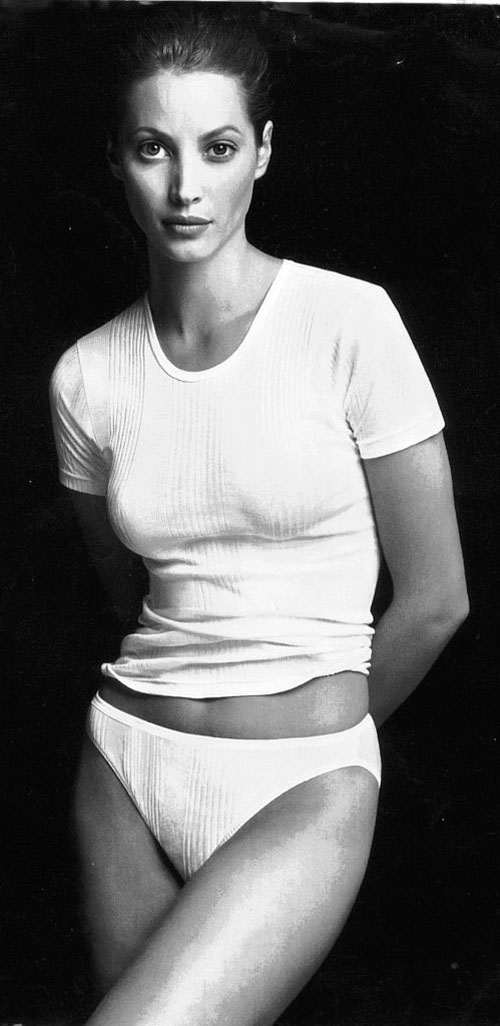 STEPHANIE SEYMOUR: Seymour, a face of Almay, Christian Dior, Valentino, and L'Oreal, was one of the first models to sign with the then-fledgling lingerie brand Victoria's Secret; a stormy, multi-year relationship with Guns-N-Roses singer Axl Rose further raised her profile. (She appeared in the music videos for "Don't Cry," and "November Rain.") She's dabbled in acting, appearing in the 2000 film Pollock and on an episode of "Law & Order: Criminal Intent." Seymour has also worked as a contributing fashion editor at Interview and continued to model, most recently for Ferragamo, Hermes, and Valentino.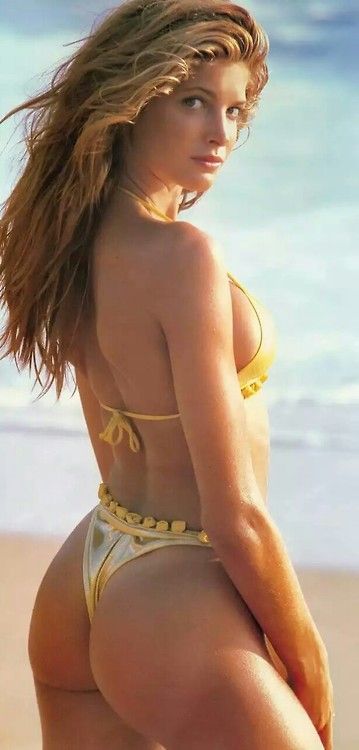 NAOMI CAMPBELL: Discovered at 15 while window-shopping in London's Covent Garden, Campbell quickly went from being an in-demand catwalk star to posing for numerous magazine covers, many of which had never before featured a black model. She represented Nars, Ralph Lauren, and Prada, appeared in music videos for Madonna, George Michael, and Michael Jackson, and dated Mike Tyson, Robert DeNiro, and Eric Clapton. Although plagued by personal scandals, Campbell is still a fashion-world star. In 2010 Dolce & Gabbana celebrated the 25th anniversary of her career with a party and limited-edition T-shirt; proceeds benefited her charity, Fashion For Relief, which also held a fashion show to benefit Haiti earlier that year. Campbell currently stars in The Face on Oxygen, in which aspiring models compete for the chance to be the face of ULTA cosmetics.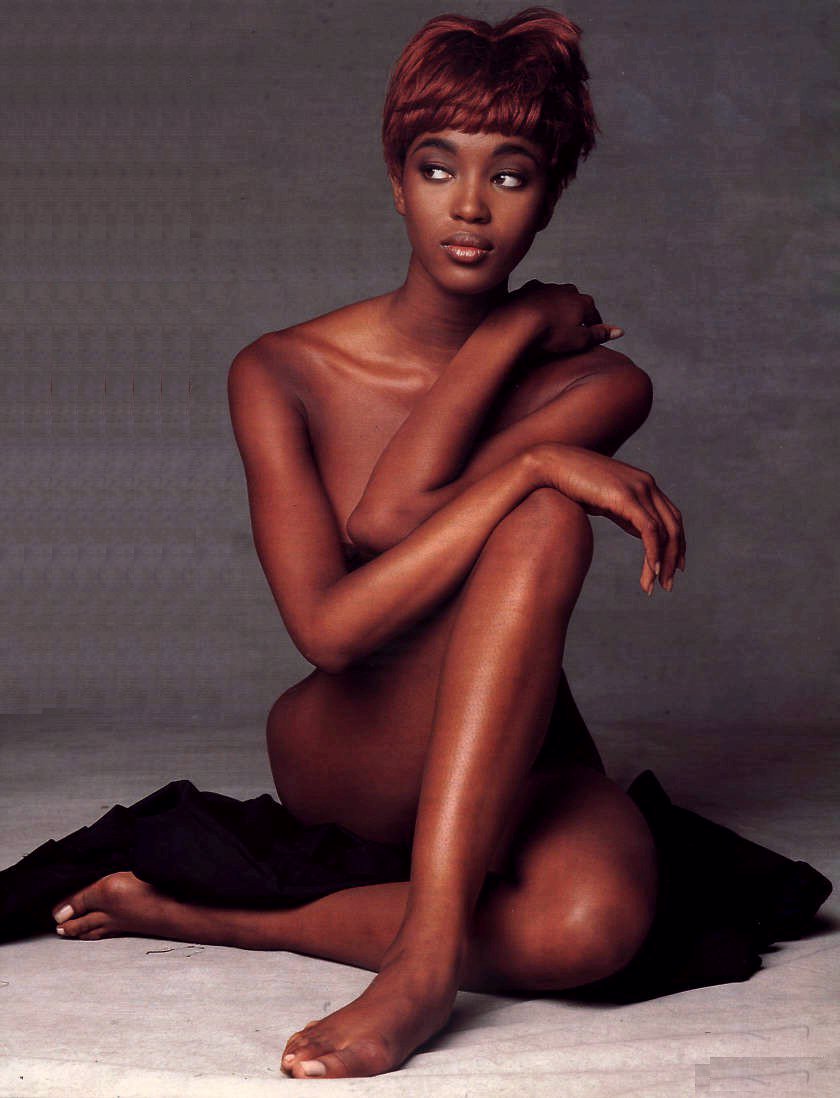 CLAUDIA SCHIFFER: Schiffer was only seventeen when Karl Lagerfeld enlisted her to model for Chanel; a subsequent ad campaign for Guess? played up her resemblance to the actress Brigitte Bardot and turned her into an international star. The German-born model is now married to filmmaker Matthew Vaughn (he directed Kick-Ass) and has three children. She's a paparazzi favorite, thanks to her chic-mom style and continues to pose part-time for brands like Chanel, Ferragamo, Alberta Ferretti (she's the face of their signature fragrance) and Yves St. Laurent.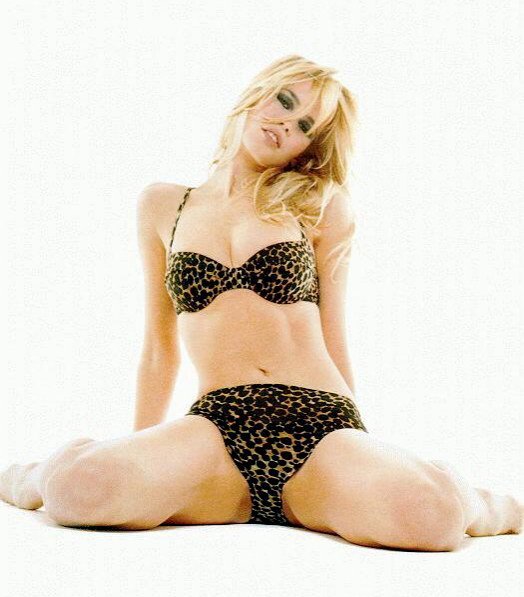 Is Shi Zi Jia the Most Beautiful Model of all Time?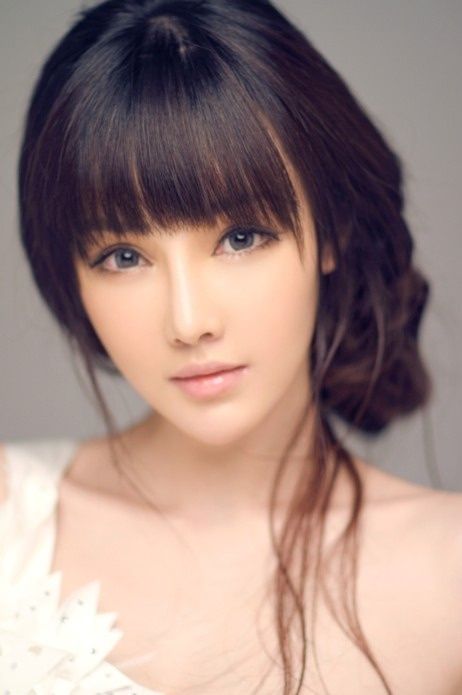 The First Supermodels

Who was the first supermodel? When the famous Romantic poet and artist Dante Gabriel Rossetti met the young, flame-haired Elizabeth Siddal, he felt "his destiny was defined" and from within his inspired and teeming brain, n

ew

notions a

bout

female beauty and the male response began to form. When Elizabeth Siddal posed for Rossetti, she may have become the first supermodel. Rossetti's inspirations were his sister Christina Rossetti, Lizzie Siddal and two prostitutes-cum-models, Fanny Cornforth and Alexa Wilding. Another model was Jane Burden Morris, the wife of his friend the painter William Morris. Other members of their circle included Walter Pater, Oscar Wilde and Lillie Langtry, the mistress of the Prince of Wales and the future Edward VII. They drank, did drugs, had extramarital sexual relationships and otherwise flouted convention ... perhaps setting the stage for nonconformists to come. Rossetti was one of the first artists to use photography, and he was determined to "let it all hang out," so to speak, in his work. At a time when polite society frowned on anything that seemed unconventional or "sinful" according to the teachings of the Bible, Rossetti not only used prostitutes as models, but he made them objects of worship

―sexual saints―and portrayed them in religious settings.



Top Ten Playboy Models: (#10) Pamela Anderson, (#9) Anna Nicole Smith, (#8) Jenny McCarthy, (#7) Catherine Deneuve, (#6) Cindy Crawford, the first supermodel to pose nude for Playboy, (#5) Elizabeth Taylor, (#4) Jayne Mansfield, (#3) Bo Derek, (#2) Ursula Andress, (#1) Marilyn Monroe, who appeared on the cover of the first issue of Playboy in 1953.

Dante Gabriel Rossetti's portrait of Alexa Wilding, one of the first supermodels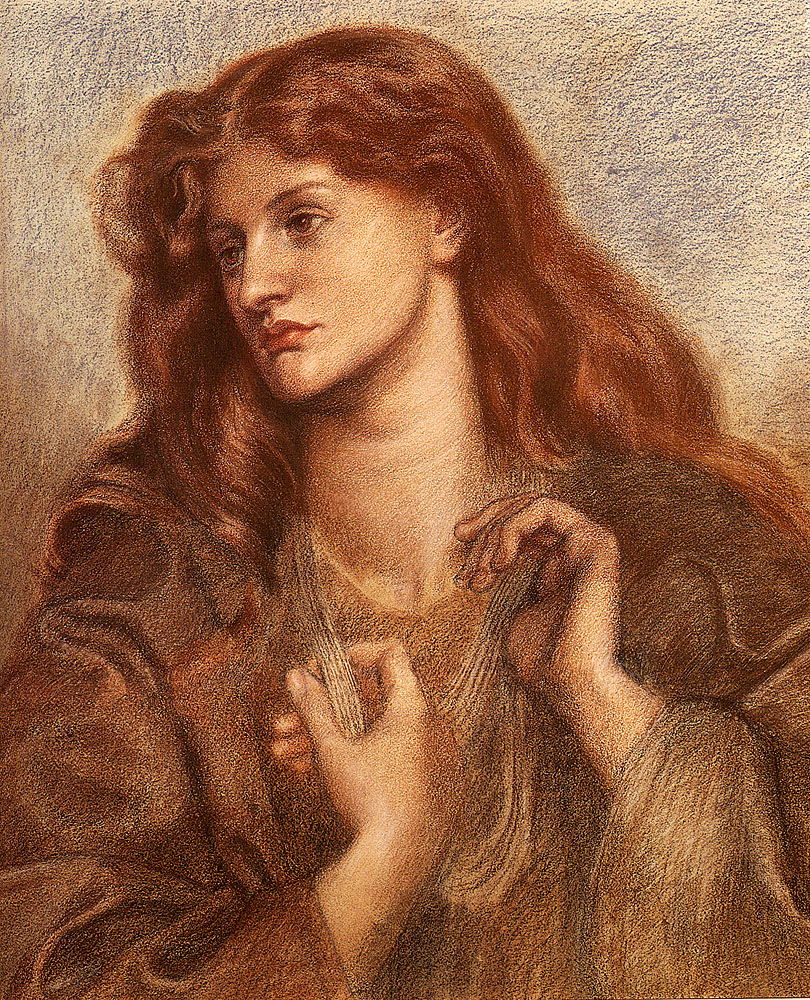 Two photographs of Jane Burden Morris, another of the early supermodels, taken by Dante Gabriel Rossetti and John R. Parsons on June 7, 1865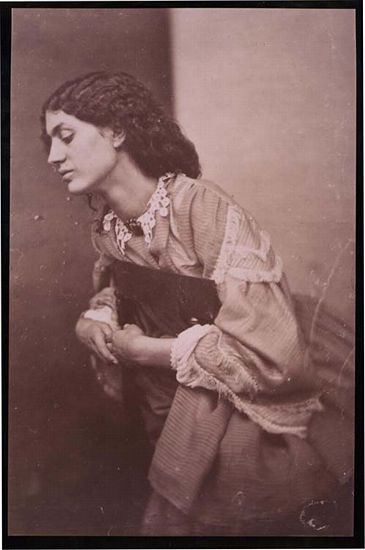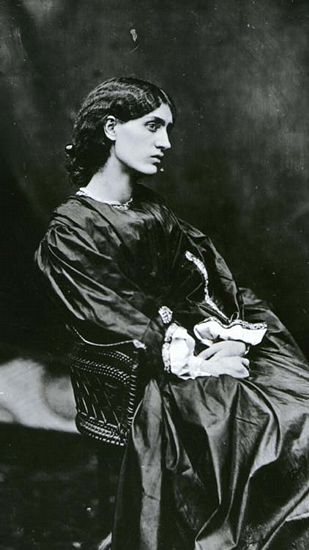 Dante Gabriel Rossetti's portrait of Jane Burden Morris
Dante Gabriel Rossetti's arresting portrait of another early supermodel, Maria Zambaco, circa 1870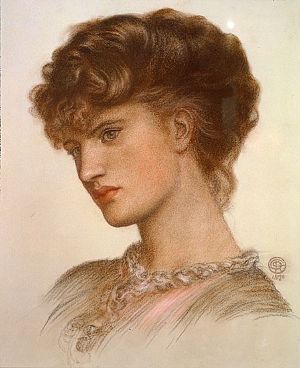 Lillie Langtry [1853-1929] in Edward Poynter's famous portrait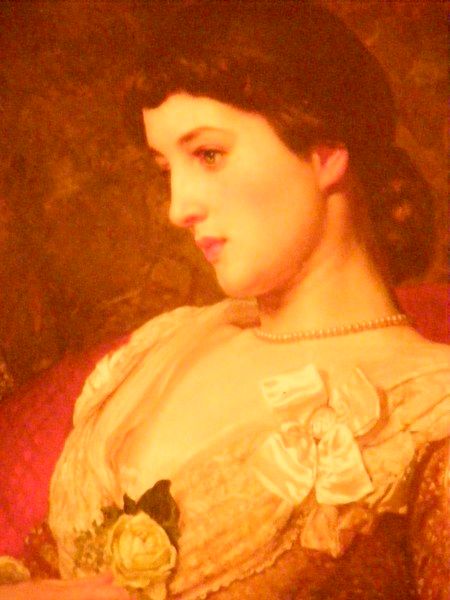 Lillie Langtry, a famous actress and "professional beauty," used her celebrity to endorse commercial products:

the first supermodel

endorsement. Known as the Jersey Lily, she used her ivory complexion to generate income when she appeared on the packaging for Pears' Soap in 1883. She also became the first celebrity to be dropped by a company, for her scandalous affair with Edward VII.

Gisele Bundchen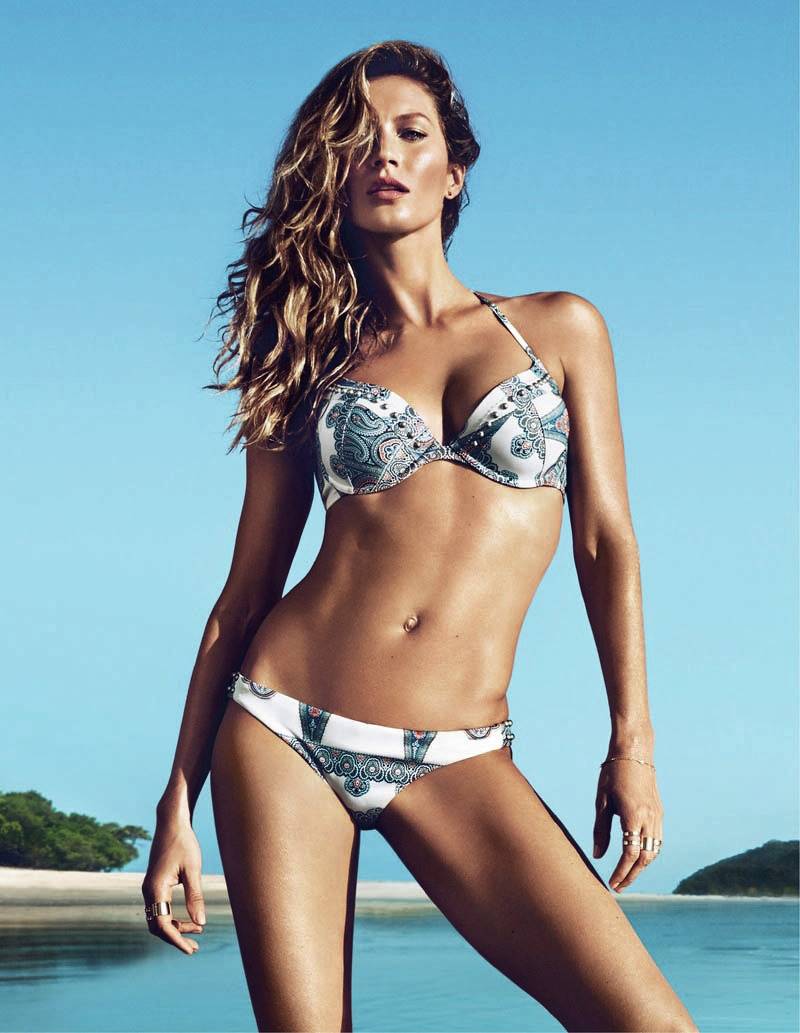 Gisele Bundchen started out as the "Boobs from Brazil" and ended up being a global modeling superstar. In 1999, Vogue dubbed her "The Return of the Sexy Model" and she was credited with ending the "heroin chic" era of modeling typified by waiflike anorexics like Kate Moss. Bündchen was one of the Victoria's Secret Angels from 2000-2007. Claudia Schiffer and Naomi Campbell have opined that Bündchen is the only true remaining supermodel.

Kelly LeBrock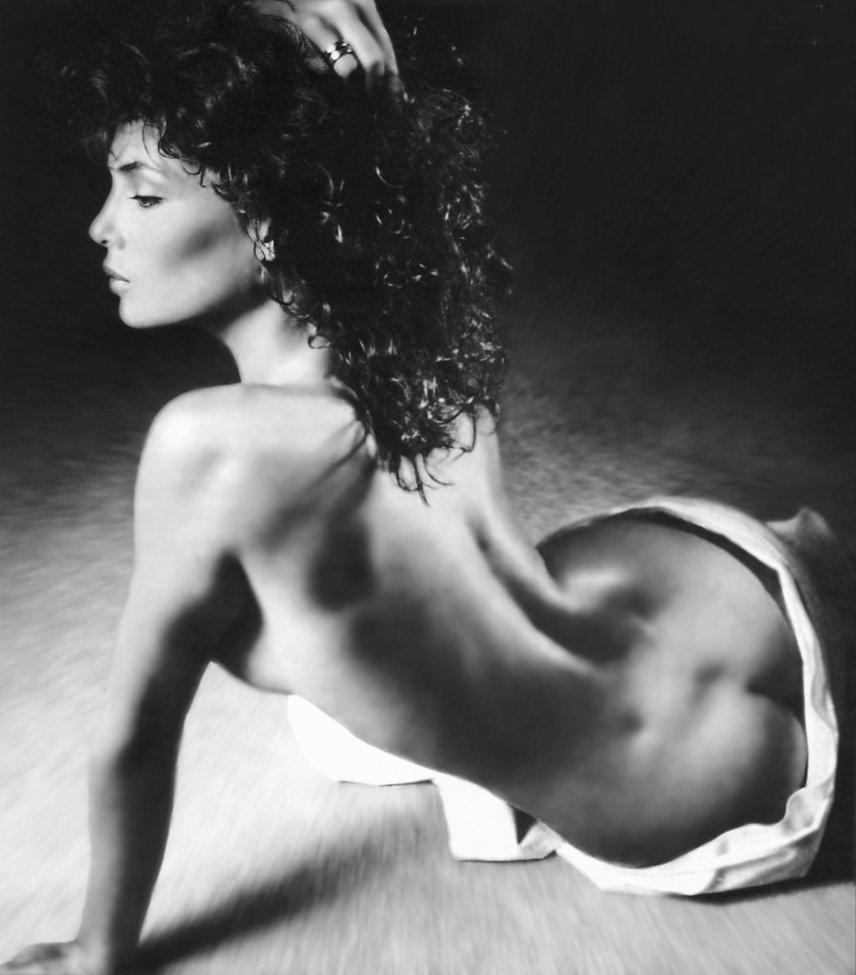 Kelly LeBrock began her career as a model at age sixteen. She went on to appear on thousands of magazine covers and in fashion spreads, including an exclusive Christian Dior campaign. She became one of Eileen Ford's most sought-after models and gained notoriety as the Pantene shampoo commercial spokeswoman whose line "Don't hate me because I'm beautiful" became a pop-culture catchphrase.

Sports Illustrated's Top Ten Swimsuit Models

#10) Paulina Porizkova
#9) Bar Refaeli
#8) Christie Brinkley
#7) Brooklyn Decker
#6) Cheryl Tiegs
#5) Heidi Klum
#4) Tyra Banks
#3) Kate Upton
#2) Kathy Ireland
#1) Elle Macpherson

Top Ten Pinup Girls: (#10) Marie MacDonald, (#9) Geraldine Hoff Doyle aka "Rosie the Riveter," (#8) Jean Harlow, (#7) Marilyn Monroe, (#6) Rita Hayworth, (#5) Ava Gardner, (#4) Jane Russell, (#3) Veronica Lake, (#2) Bettie Page, (#1) Betty Grable

Other Famous Pinup Models: Dita Von Teese, Bernie Dexter, Dorothy Lamour, Hedy Lamarr, Anne Gwynne, Candy Jones, Clara Bow, Carole Lombard, Diana Dors, Bette Davis, Mamie Van Doren

Geraldine Hoff Doyle aka "Rosie the Riveter"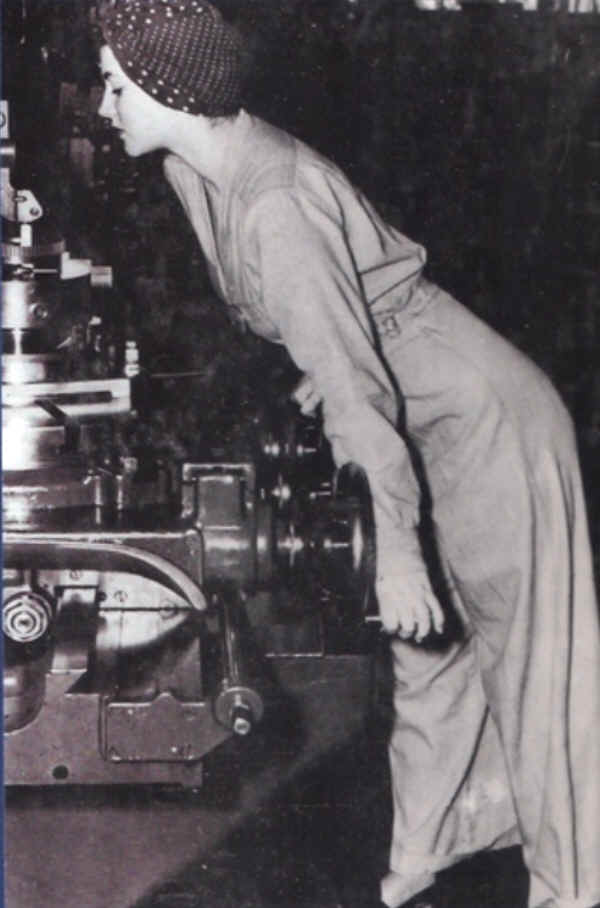 Ironically, Geraldine Hoff only worked as a "riveter" for a short time because she was a cello player and was worried about injuring her hands. She found safer work at a soda fountain. During her brief stint as a factory worker, a UPI photographer took the iconic picture that helped create the legend of "Rosie the Riveter." The original "Rosie" didn't have bulging biceps ... those were the work of touch-up artists.

Janice Dickinson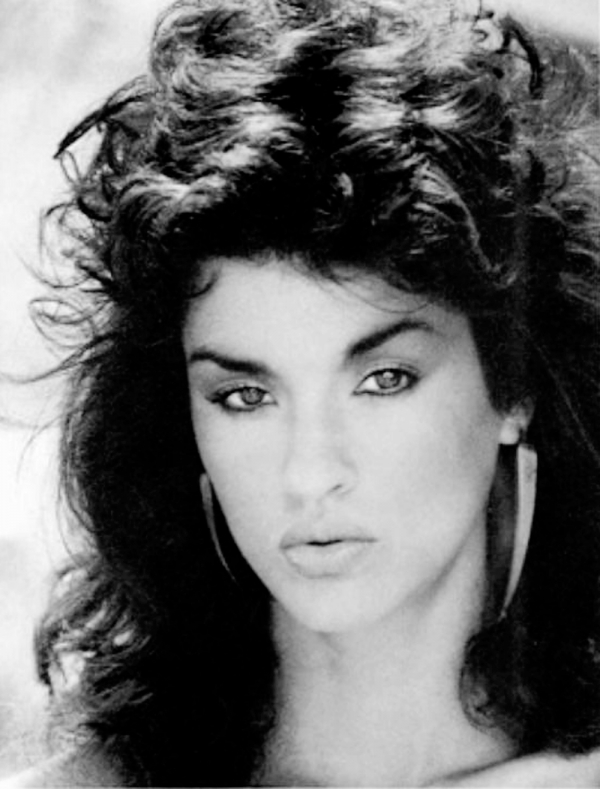 Janice Dickinson is the self-proclaimed "world's first supermodel." Still, she struggled to make it in the 1970s, where the blonde bombshell

reigned. Dickinson

was considered "too exotic" and was turned down by several agencies. It was only after photographer Jacques Silbersten took a shine to her that she broke through. Dickinson made the cover of Vogue 37 times. She was also on the cover of Elle seven times in a row, and she was the face of advertising campaigns for Revlon, Dior, Clairol and Max Factor.

Elle's Top Ten Supermodels

#10) Jerry Hall
#9) Heidi Klum
#8) Cindy Crawford
#7) Elle Macpherson
#6) Jean Shrimpton
#5) Naomi Campbell
#4) Linda Evangelista
#3) Christy Turlington
#2) Gisele Bundchen
#1) Kate Moss

Linda Evangelista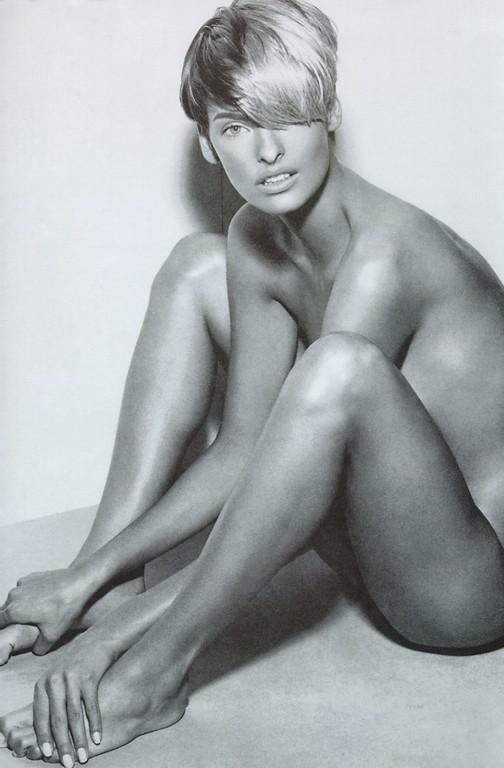 The Complex Pop Culture Top Ten Supermodels

#10) Elle Macpherson
#9) Linda Evangelista
#8) Naomi Campbell
#7) Christy Turlington
#6) Gisele Bundchen
#5) Claudia Schiffer
#4) Adriana Lima
#3) Tyra Banks
#2) Cindy Crawford
#1) Kate Moss

Naomi Campbell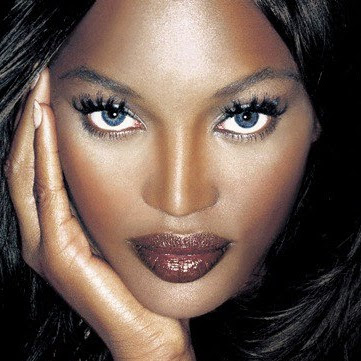 As legendary for her modeling career as her bad girl behavior, Naomi Campbell puts the "super" in "supermodel." Breaking racial barriers as the first black model on the covers of Vogue, she joined the upper echelons of the supermodels in the 90s and has dominated magazines and runways ever since. She has been called "the queen of the catwalk" for her leonine runway style.

Stephanie Seymour




Stephanie Seymour started her modeling career at age sixteen. In 1983, she was a finalist at the inaugural Elite Model Management Look of the Year modeling contest (now called Elite Model Look). In the late 1980s and early 1990s, Seymour appeared in numerous issues of the Sports Illustrated Swimsuit Issue and on the cover of Vogue. Seymour also became a primary lingerie and hosiery model for the relatively new Victoria's Secret company in its mail-order catalogs and retail stores. In March 1991, and again in February 1993, Seymour posed for Playboy. In 1998, she wrote Stephanie Seymour's Beauty Secrets for Dummies. She was presented on the November 1999 Millennium cover of Vogue as one of the "Modern Muses."

Forbes Top Ten Highest-Paid Models: (#1) Gisele Bundchen, (#2) Kate Moss, (#3) Natalia Vodianova, (#4) Adriana Lima, (#5) Doutzen Kroes, (#6) Alessandra Ambrosio, (#7) Miranda Kerr, (#8) Lara Stone, (#9) Carolyn Murphy, (#10) Candice Swanepoel

Adriana Lima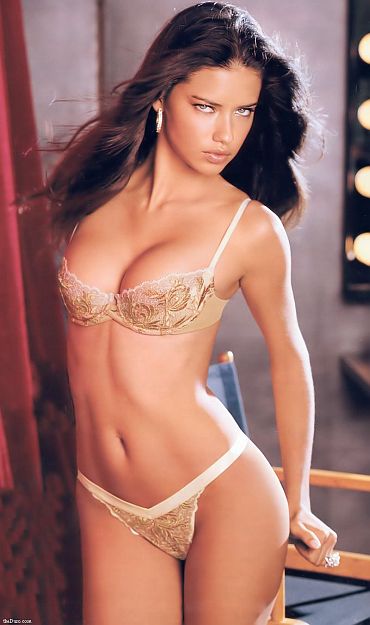 Top "Heroin Chic" Models: Kate Moss, Jamie King, Fiona Apple, Paris Hilton

Famous "page three" glamour models: Samantha Fox, Jo Guest, Jordan (Katie Price), Linda Lusardi, Lucy Pinder, Kathy Lloyd, Maria Whitaker, Keeley Hazell, Melinda Messenger, Helen Flanagan, Sam Cooke, Jakki Degg, Louise Cliffe, Nicole Neal, Nina Carter, Danielle Sharp, Joanne Latham, Rosie Jones, Holly Peers, Gail McKenna

Doutzen Kroes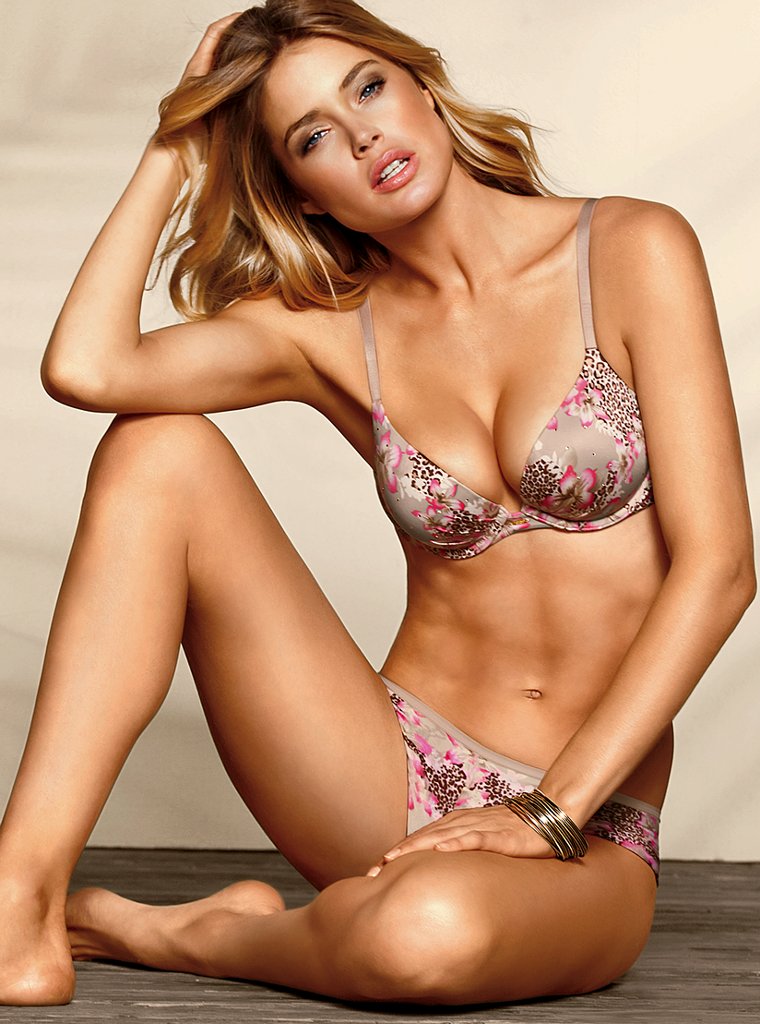 A Brief History of Modeling: a Timeline of Modeling, in Chronological Order (some dates are general or approximations)

1300: Helen of Troy has the face that famously launches a thousand ships. The date is an educated guess, and it's B.C., or around 3,300 years ago.
30: Cleopatra has affairs with two high-powered, hard-charging Roman emperors: Julius Caesar and Marc Antony. But as with Helen of Troy, we can't see her face.
1816: The first partially successful photograph of a camera image i

s

made circa 1816 by Nicéphore Niépce.
1839: After Niépce's death, his partner Louis Daguerre creates the first practical photographic process, which he calls the daguerreotype and publicly unveils in 1839.
1846: Charles Frederick Worth moves to Paris and goes to work for Gagelin and Opigez, well-known Parisian drapers. Worth marries one of the firm's models, Marie Vernet.
1849: Elizabeth Siddal, perhaps the first supermodel, begins to pose for Dante Gabriel Rossetti. His other models include Alexa Wilding, Fanny Cornforth and Jane Burden Morris.
1853: Charles Frederick Worth, the father of Haute Couture, employs live models to h

elp

sell clothes at the House of Worth. (His ex-model wife can hardly disapprove!)
Around this time models are called mannequins, they are replacing dressmakers' dolls, and polite society sees them as the next thing to prostitutes.
1883: Lillie Langtry, a famous actress and "professional beauty," becomes the first woman to endorse a commercial product, Pears' Soap, with a photo by Van Der Weyde.
1885: The use of photographic film i

s

pioneered by George Eastman.
An illustrated book from 1885 called Art et la Mode depicts four women modeling fashions.
1888: Eastman's first camera, which he calls the "Kodak," goes on sale to the public.
1896: Sarah Bernhardt, a famous actress, endorses Pears' Soap, saying "there's nothing in the world so pleasing and satisfying."
1900: Eastman takes mass-market photography one step further with the Brownie, a simple, inexpensive box camera that introduces the concept of the snapshot to the public.
1909: Condé Nast takes over Vogue magazine and begins to publish fashion photography.
1911: Photographer Edward Steichen i

s

"dared" by Lucien Vogel, the publisher of Jardin des Modes and La Gazette du Bon Ton, to promote fashion as a fine art via photography.
Steichen takes photos of gowns designed by couturier Paul Poiret, in what is "now considered to be the first modern fashion photography shoot."
1913: Adolph de Meyer, considered to be the first fashion photographer and fashion's Debussy, begins to shoot for Vogue and Vanity Fair.
1920: Vogue and its rival, Harper's Bazaar, become leaders in the field of fashion photography throughout the 1920s and 1930s.
The House of Chanel popularizes the flat-chested model.
1930: Lucille Ball models for Chesterfield cigarettes in the 30s before making it big in Hollywood. Later, she would endorse GE television sets, Western Union and Chesterfield (this time as a celebrity).
One of the first well-known models was Lisa Fonssagrives, who was very popular in the 1930s. She appeared on over 200 Vogue covers and her name recognition helped i

nspire

other models.
1932: Vogue has its first color cover.
1935: Anita Colby, the highest-paid model of her day, makes $50 per hour.
1936: Martin Munkacsi makes the first photographs of models in sporty poses at the beach. Under the artistic direction of Alexey Brodovitch, Harper's Bazaar introduces this new style.
1940: During the 1940s a popular model, Jinx Falkenburg, earns $25 per hour, a large sum at the time.
1942: Judith Cass uses the term "super model" for her article about a fashion show in the Chicago Tribune.
1944: Dorian Leigh Parker is asked by her father to drop "Parker" from her name, because he disapproves of her profession. Her sister Suzy Parker, also a model, retains her last name.
1944: Coco Chanel, acting as a secret agent code-named Westminister, conveys a peace proposal from Heinrich Himmler to Winston Churchill.
1947: As part of his "New Look" campaign, Christian Dior instructs his models to do theatrical turns on the runway, and even to deliberately knock over ashtrays with their coats.
1950: Models remain fairly anonymous and relatively poorly paid until the late 1950s.
Models who receive recognition include Wilhelmina Cooper, Jean Patchett, Dovima, sisters Dorian Leigh and Suzy Parker, Evelyn Tripp, Carmen Dell'Orefice and Lisa Fonssagrives.
1952: Dorian Leigh's "Fire and Ice" campaign for Revlon is a success, and remains iconic even today.
1955: Richard Avedon snaps his famous photographs of Dovima in a Dior dress, cavorting with elephants.
Suzy Parker is the first model to make $100,000 per year. She makes so much money that by 1955 she owes $60,000 in back taxes.
1956: Grace Kelly, a model turned actress, stars as a real-life princess when she marries Prince Rainier of Monaco.
1958: Dorian Leigh (whom Truman Capote dubbed "Happy Go Lucky"), is rumored to be the inspiration for the character Holly Golightly in Breakfast at Tiffany's.
1960: In the 1960s the professional modeling industry begins to flourish. All over the world, more and more agencies emerge.
London becomes the most innovative modeling market in Europe. Models like Jean Shrimpton, Joanna Lumley, Sandra Paul and Tania Mallet are in demand.
1965: Jean Shrimpton creates a scandal and helps launch the miniskirt by wearing a short white shift dress to Australia's Victoria Derby.
1966: Lesley Hornby, better known as Twiggy, becomes the face of the fashion industry at the tender age of sixteen and 91 pounds, but still earns less than her weight per hour (Ł80).
1967: Seven of the top model agents in London form the Association of London Model Agents (ALMA).
Wilhelmina Cooper opens her own modeling agency, Wilhelmina Models.
1968: An article in Glamour describes 19 models as "supermodels." They include Twiggy, Shrimpton, Verushka

and

Cheryl Tiegs.
1969: England's The Sun newspaper creates its "page three" section for "glamour" (i.e., topless) models. Other British papers soon follow suit.
1970: In the 1970s, tall, slim, leggy blondes are i

n demand

... until Sports Illustrated starts to favor "bigger, healthier" models for its swimsuit issues.
1974: Beverly Johnson i

s

the first African American to appear on the cover of Vogue.
1975: Margaux Hemingway lands a then-unprecedented million-dollar contract as the face of Fabergé's Babe perfume and later the same year appears on the cover of Time magazine.
1976: Iman, a Somalian beauty, is discovered and beings modeling for Vogue.
1977: Victoria's Secret is founded.
1980: In the 1980s, modeling becomes a full-time profession, with the "Ford Supermodel of the World" competition ... let the "Model Wars begin!
Brooke Shields asks rhetorically: "You want to know what comes between me and my Calvins? Nothing." Sales explode and Calvin Klein looks like a genius.
1990: The early 1990s are dominated by the supermodels of the late 1980s, until the dawn of "Heroin Chic" in the form of a waifish Kate Moss.
Linda Evangelista states in an interview with Vogue that supermodels "don't wake up for less than $10,000 a day."
Modeling makes Evangelista, Naomi Campbell, Cindy Crawford, Christy Turlington and Stephanie Seymour rich and famous.
1991: Christy Turlington signs a contract with Maybelline that pays a whopping $800,000 for twelve days' work each year.
1995: Victoria's Secret has its first major fashion show, starring Stephanie Seymour.
1999: Victoria's Secret has over two million viewers of its fashion show, which stars Stephanie Seymour, Tyra Banks, Heidi Klum and Gisele Bundchen, among others.
2004: M

illa Jovovich

is the highest-paid supermodel at $10.5 million for the year, according to Forbes.
2006: Kate Moss doubled her earnings to $6 million for the year, despite a drug scandal.
2010: Gisele Bundchen is the highest-paid supermodel at $25 million for the year, according to Forbes. Ten supermodels earn $3 million or more per year.
2014: Gisele Bundchen is the highest-paid supermodel at $47 million f

or the

year, according to Forbes. Twenty supermodels earn $3 million or more per year.

Iman




Consensus Top Supermodels (with ratings from various sources, ranked by the most favorable score)

#1) Gisele Bundchen (1-1-1-2-2-2-2-3-3-4-4-6-12-25-40), called the "reigning supermodel of the decade" by Harper's Bazaar
Kate Moss (1-1-2-2-2-2-3-5-8-8-12-35), called the "antisupermodel," her waifish looks changed the prevailing fashion aesthetic
Cindy Crawford (1-1-1-2-3-3-3-3-4-6-8-11-13)
Elizabeth Taylor (1-1-1-1-3-8-8-10-26)
Miranda Kerr (1-1-7-9-11-13-17-18-20)
Elle Macpherson (1-7-7-7-8-10-10-13-24), the most popular of all the Sports Illustrated swimsuit models
Christy Turlington (1-3-5-6-7-9-9-10-39-49)
Kate Upton (1-1-3-4-15-16)
Kathy Ireland (1-2-4-11-11-13)
Bar Refaeli (1-8-9-18-19-21-25)
Grace Kelly (1-2-2-3-5-12-24-25)
Stella Tennant (1-4), known for her "English eccentricity," which is perhaps attributable to her noble blood
Greta Garbo (1-11-37)
Lily Donaldson (1-52-62)
Gia Carangi (1-87-88)
Jennifer Anniston (1)
Lillian Gish (1)
#2) Marilyn Monroe (2-2-2-3-5-19-20-23-49)
Audrey Hepburn (2-6-8-10-15-15-24)
Christie Brinkley (2-3-3-6-8-8-9-10-13-16)
Tyra Banks (2-3-4-5-11-12-24)
Adriana Lima (2-4-4-6-10-12-14)
Doutzen Kroes (2-5-5-6-10-22-80)
Heidi Klum (2-4-5-5-5-8-9-15-20-20-23)
Brooklyn Decker (2-7-25-27-32)
Raquel Welch (2-9-23-24)
Katherine Hepburn (2-13-16)
Lauren Bacall (2-17-19)
Milla Jovovich (2-50-57)
Katheryn Elizabeth (2)
#3) Naomi Campbell (3-4-5-6-7-8-8-9-9-9-13-14-17-19-22-23)
Alessandra Ambrosio (3-4-5-6-8-18-24-28-37)
Natalia Vodianova (3-3-7-74), the leader of the Russian supermodel invasion
Ava Gardner (3-4-9-10-18-19)
Irina Shayk (3-6-16-56-57)
Daria Werbowy (3-8-82), a feline Canadian
Rebecca Romijn (3-3-11-22-58)
Brigitte Bardot (3-3-4-12-21-21-30)
Charlize Theron (3-7-13-22)
Freida Pinto (3-30)
Emily Ratajkowski (3)
Carole Lombard (3)
Emmanuel Beart (3)
#4) Linda Evangelista (4-4-6-8-9-9-10-14-30-38), famous for saying that supermodels don't wake up for less than $10,000 per day
Iman (4-5-10-14-16-23-27), a stunning Somalian who transcended race, married David Bowie, and created her own cosmetics company
Stephanie Seymour (4-11-11-13-14-39-39)
Lana Turner (4-14-35)
Rita Hayworth (4-14-25)
Winona Ryder (4-20)
Ginger Rogers (4)
Britney Spears (4)
Jodie Foster (4)
Julie Christie (4)
#5) Claudia Schiffer (5-5-5-6-6-9-9-10-10-11-11-20)
Rosie Huntington-Whiteley (5-5-18-19-79)
Hedy Lamarr (5-6-11-31)
Catherine Zeta-Jones (5-6-7-15-22)
Monica Bellucci (5-7-12-21-21)
Carol Alt (5-7-11-12-59)
Niki Taylor (5-12-12-37-41-66)
Janice Dickinson (5-21-96-100)
Gene Tierney (5-13-34)
Vivian Leigh (5-13)
Madonna (5)
Jacqueline Bisset (5-13)
#6) Jean Shrimpton (6-6-19-21-78), nicknamed the "Shrimp" and one of the early free spirits
Karolina Kurkova (6-15-19-35)
Cheryl Tiegs (6-13-19-20)
Lauren Hutton (6-17-17-93-95), the first model to sign an exclusive cosmetics contract, with Revlon in 1973
Olga Kurylenko (6-15-31)
Ursula Andress (6-14)
Devin Aoki (6-17-32)
Verushka (6-19)
Sofia Veraga (6)
Jennifer Lopez (6)
Mila Kunis (6)
Judy Garland (6)
Candice Bergen (6)
Isabelle Adjani (6)
#7) Candice Swanepoel (7-9-10-15-17-30-47-61), originally discovered, of all places, in a South African flea market!
Twiggy (7-8-9-10-20-24-26-83)
Sophia Loren (7-10-18-18-27-29-29)
Joan Smalls (7-16-18-19-21)
Ingrid Bergman (7-14-18)
Kim Alexis (7-17-27)
Chanel Iman (7-36-44)
Shalom Harlow (7-40-82)
Amber Valletta (7-48-70)
Tatjana Patitz (7-54)
Bettie Page (7)
Eva Marie Saint (7)
Jaclyn Smith (7)
France Farmer (7)
Lucy Liu (7)
#8) Lara Stone (8-13-68-79)
Catherine Deneuve (8-13-16)
Natalie Portman (8-15-28)
Dorian Leigh (8-26-96), rumored to be the inspiration for the character Holly Golightly in Breakfast at Tiffany's
Karlie Kloss (8-64)
Nadja Auermann (8-87), called a "Helmut Newton fantasy come to life"
Angelina Jolie (8-10-20)
Olivia de Havilland (8)
Anna Kournikova (8)
Pamela Anderson (8)
#9) Paulina Porizkova (9-10-12-22-48), a Czech-born supermodel who starred in a Cars video and ended up marrying Ric Ocasek
Suzy Parker (9-9-22), the first model to earn $100 per hour and the inspiration for the movie Funny Face
Carolyn Murphy (9-10-33-76)
Jessica White (9-27-36-48)
Isabeli Fontana (9-41)
Jane Fonda (9-15-20)
Kim Kardashian (9)
Joan Fontaine (9)
Olivia Wilde (9)
Jean Harlow (9)
#10) Jerry Hall (10-16-91-93), the mother of four children with Mick Jagger
Molly Sims (10-15-29-30-51)
Natalie Wood (10-15-18)
Nina Agdal (10-15-35)
Selita Ebanks (10-17-40)
Dovima (10-25), a housewife in Queens until she was discovered in a Manhattan laundromat
Rita Hayworth (10-40)
Heidi Mount (10)
#11) Emanuela De Paula (11-29)
Sharon Stone (11-21-21)
Michelle Pfeiffer (11-20-25)
Eva Longoria (11-27)
Jennifer Jones (11)
Vanessa Williams (11)
#12) Eva Herzigova (12-24-28-38)
Scarlett Johansson (12-15-20-26)
Kate Beckinsale (12-21-30-39)
Andie McDowell (12)
Maureen O'Hara (12-24)
#13) Marisa Miller (13-14-26-31)
Jessica Alba (13)
#14) Helena Christenson (14-15-33)
Rachel Hunter (14-88-90)
Megan Fox (14-26-32)
Valerie Van Der Graaf (14)
#15) Patti Hansen (15), the mother of two daughters with Keith Richards
Jane Russell (15)
Jenny McCarthy (15)
#16) Magdalena Frackowiak (16)
Ann-Margaret (16-26)
Deborah Kerr (16)
Kate Winslet (16)
Farrah Fawcett (16)
#17) Liu Wen (17-67-87), the first Asian supermodel to parade around in her undies for Victoria's Secret
Kim Novak (17-17-27)
Halle Berry (17)
Anna Nicole Smith (17)
Veronica Lake (17)
#18) Anne Vyalitsyna (18-92), also known as Anne V
Marisa Berenso (18), the "girl of the 70s" according to YSL
Shakira (18-25)
Liv Tyler (18-30)
#19) Agyness Deyn (19)
Stacey Williams (19)
Veruschka (19), a six-foot German supermodel who sometimes appeared
Heather Locklear (19)
Julia Roberts (19)
Ali McGraw (19-24-33)
Jennifer O'Neil (19), truly lovely and touching in The Summer of '42
#20) Angie Everhart (20)
#21) Laetitia Casta (21-46)
Vendela (21)
#22) Elisa Benitez (22-26-26)
Anna Beatriz Barros (22-35)
Salma Hayek (22)
Sandra Bullock (22)
#23) Karolína Kurková (23-35)
Nicole Kidman (23-29)
Yasmeen Ghauri (23-90)
Lisa Fonssagrives (23), a "good clothes hanger" in her own words, and the wife of Irving Penn
Carmen Electra (23)
Hope Lang (23)
#24) Petra Nemkova (24-25-26-30-44)
Sunny Harnett (24)
Cameron Diaz
#25) Veronica Verakova (25-38)

Jane Seymour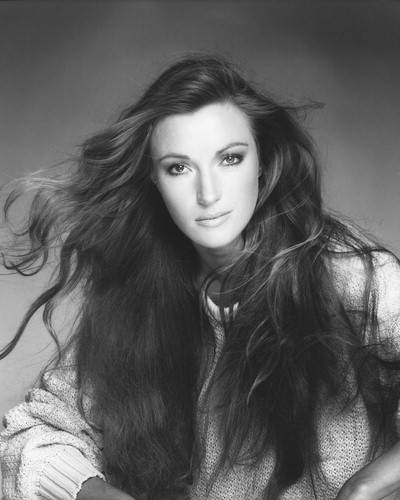 Others:

Jane Seymour (26)
Gemma Ward (27-60)
Diane Lane (27)
Josie Maran (28-50)
Ashley Richardson (28)
Joan Collins (28)
Lily Cole (29)
Chrissy Teigen (29)
Daisy Lowe (31)
Bridget Hall (31)
Jessica Gomes (32-42)
Ana Beatriz Barros (33)
Jessica Stam (34-37)
Estella Warren (34)
Daniela Pestova (34)
Judit Masco (36)
Raica Oliveira (37)
Christine Teigen (39)
Daniella Sarahyba (40)
Kelly Emberg (41)
Valeria Mazza (42)
Yamila Diaz-Rahi (43-45)
Beverly Johnson (43), the first African-American supermodel to appear on the cover of Vogue
Fernanda Tavares (44)
Noémie Lenoir (44-53)
Izabel Goulart (45-52)
Hilary Rhoda (45-64-68)
Coco Rocha (46-63)
Erin Wasson (46-50)
Cintia Dicker (47-73-75)
Jamie King (47)
Roshumba Williams (48)
Angela Lindvall (49)
Babette March (49)
Genevieve Morton (50)
Tori Praver (51)
Alyssa Miller (53)
Jarah Mariano (54)
Esti Ginzburg (55-78)
Alice Dellal (55)
Natasha Poly (56)
Crystal Renn (61-88)
Jourdan Dunn (65)
Constance Jablonski (66), the most requested cat-walker of the 2009 season
Karen Mulder (69), a Dutch supermodel
Lindsey Wixson (71)
Alek Wek (72-98)
Daniela Pestova (72), a Czech supermodel
Anna Bayle (75), the first Asian supermodel
Anja Rubik (77)
Freja Beha Ericchsen (81)
Abbey Lee Kershaw (84)
Arizona Muse (85)
Donyale Luna (86)
Naomi Sims (89)
Sophie Dahl (91)
Du Juan (94), the first international Chinese supermodel ... but only because at six foot she was too tall to remain a ballerina!
Kristen McMenamy (97)
Carman Kass (99)
Grace Jones
Lais Ribeiro
Edita Vilkeviciute
Gretchen Mol
Sarah Bernhardt
Tilly Losch
Irene Castle
Jinx Falkenburg
Samantha Fox
Anita Colby

Miranda Kerr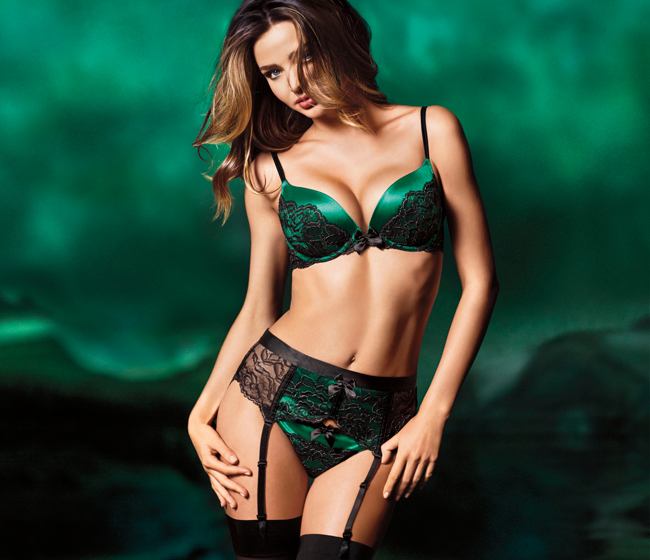 Gypsy Rose Lee [1911-1970]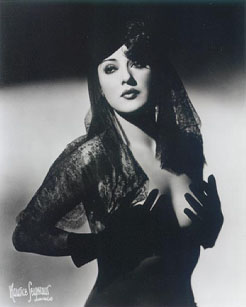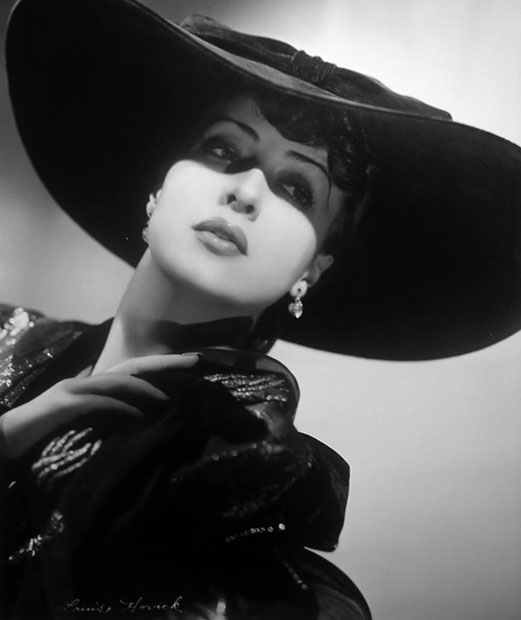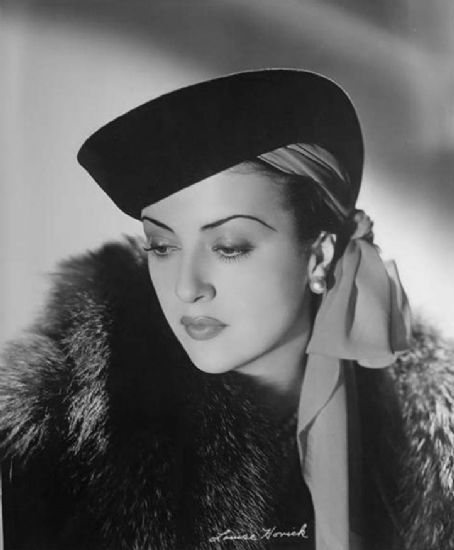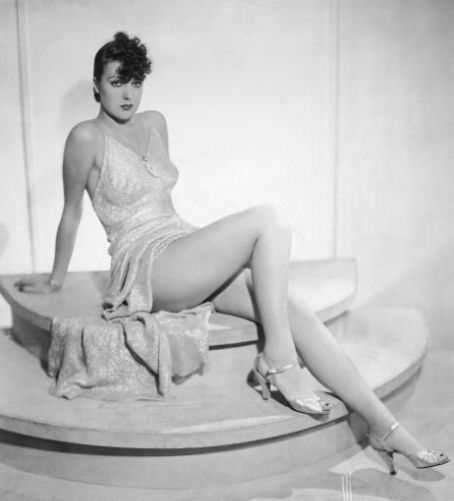 Gypsy Rose Lee was a famous burlesque performer known far and wide for her stripteases. But she was also a dancer, actress, producer, author, and playwright whose 1957 memoir was made into the stage musical and film Gypsy. She also wrote a mystery novel called The G-String Murders and co-produced a musical revue called Star and Garter. It is said that her first striptease was accidental, occurring when the strap of her gown broke, causing it to fall to the floor during one of her acts. She went on to develop a more casual style of striptease, emphasizing the "tease" and incorporating humor. She was frequently arrested during police raids on her performances, which would be considered to be quite tame and in good taste today.

Veronica Lake [1919-1973]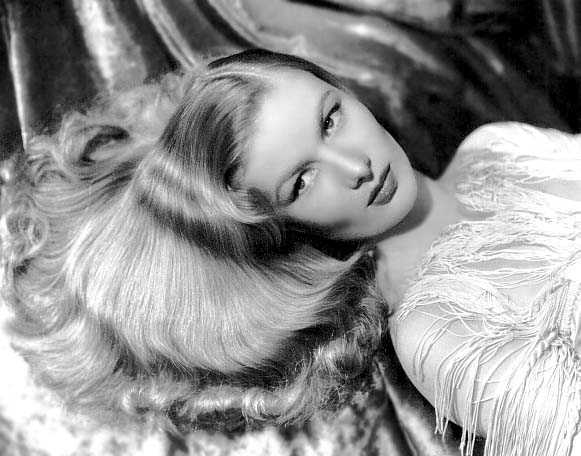 Veronica Lake was breathtakingly beautiful. As a teenager, she was expelled from an all-girls Catholic boarding school, so she may have been a bit naughty in her youth (but who wasn't?). As an adult she was arrested for public drunkenness more than once. With art perhaps imitating life, she became known for playing notorious femme fatales in film noirs. Born Constance Frances Marie Ockelman, she t

ook

the last name "Lake" because Paramount producer Arthur Hornblow thought it matched her blue eyes, and the first name "Veronica" because he admired her classic beauty. Her best-known movies include The Blue Dahlia (1946), This Gun for Hire (1942), I Married a Witch (1942), Sullivan's Travels (1941) and So Proudly We Hail (1943). She was also a popular pin-up model. Her famous "peek-a-boo" bangs became so imitated that during World War II the U.S. government asked her to pin it back out of fear that female factory workers would have accidents!

Cher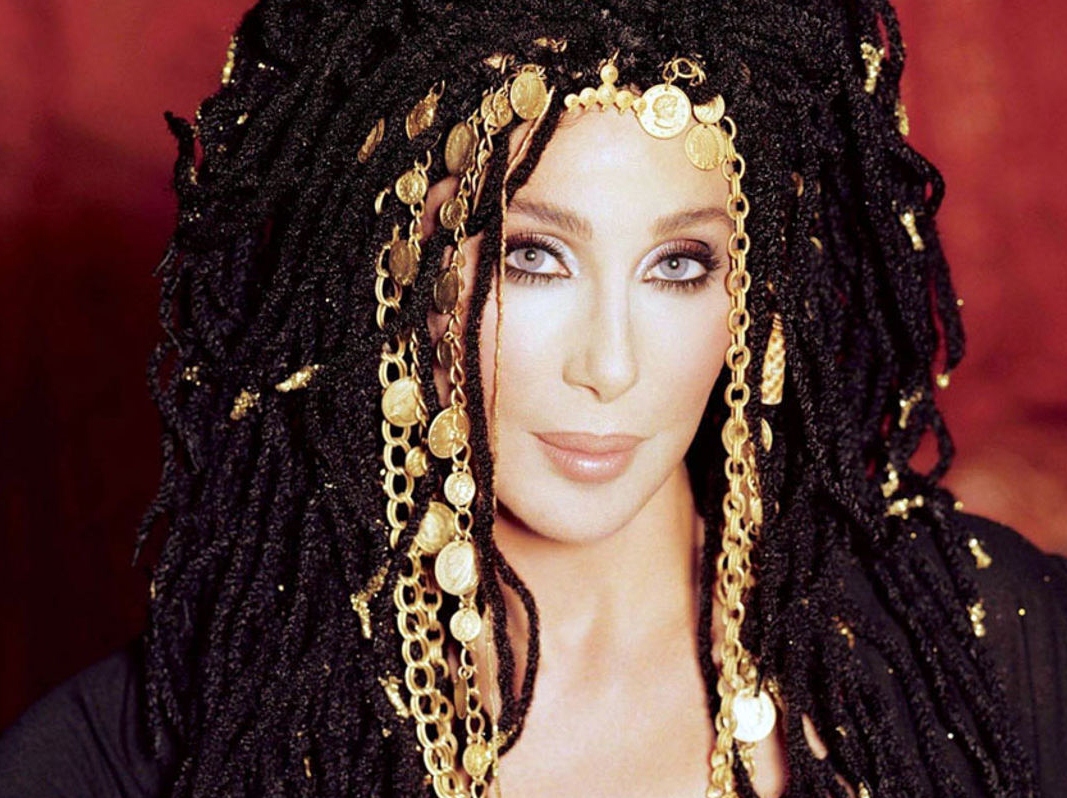 Ingrid Bergman [1915-1982]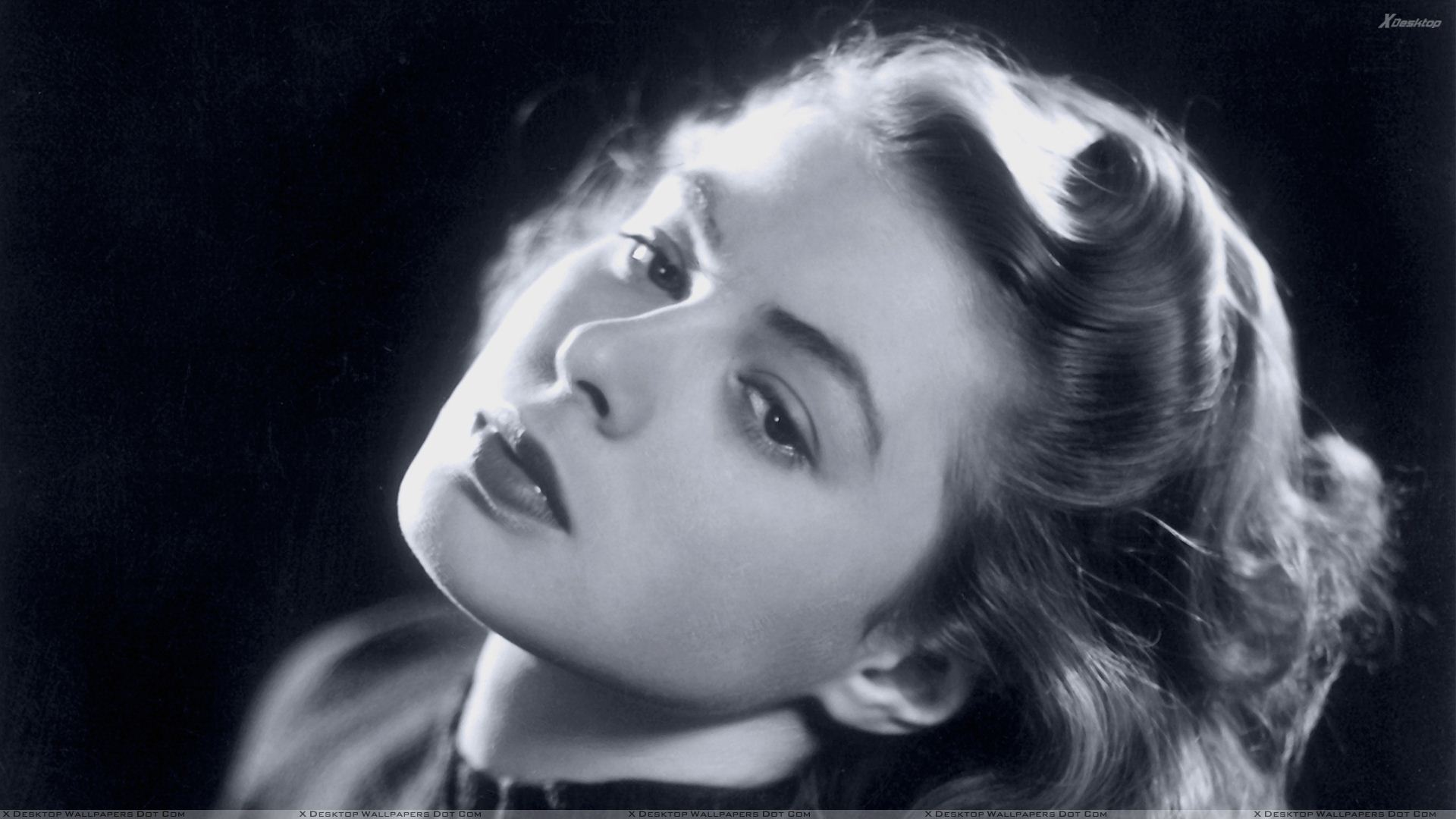 Ingrid Bergman won three Oscars, two Tony awards, and an Emmy. Generally considered to be one of the very best female actors, she is best known for her roles in Casablanca, Anastasia, For Whom The Bell Tolls, Gaslight and Alfred Hitchcock's Notorious and Spellbound.

Gene Tierney [1920-1991]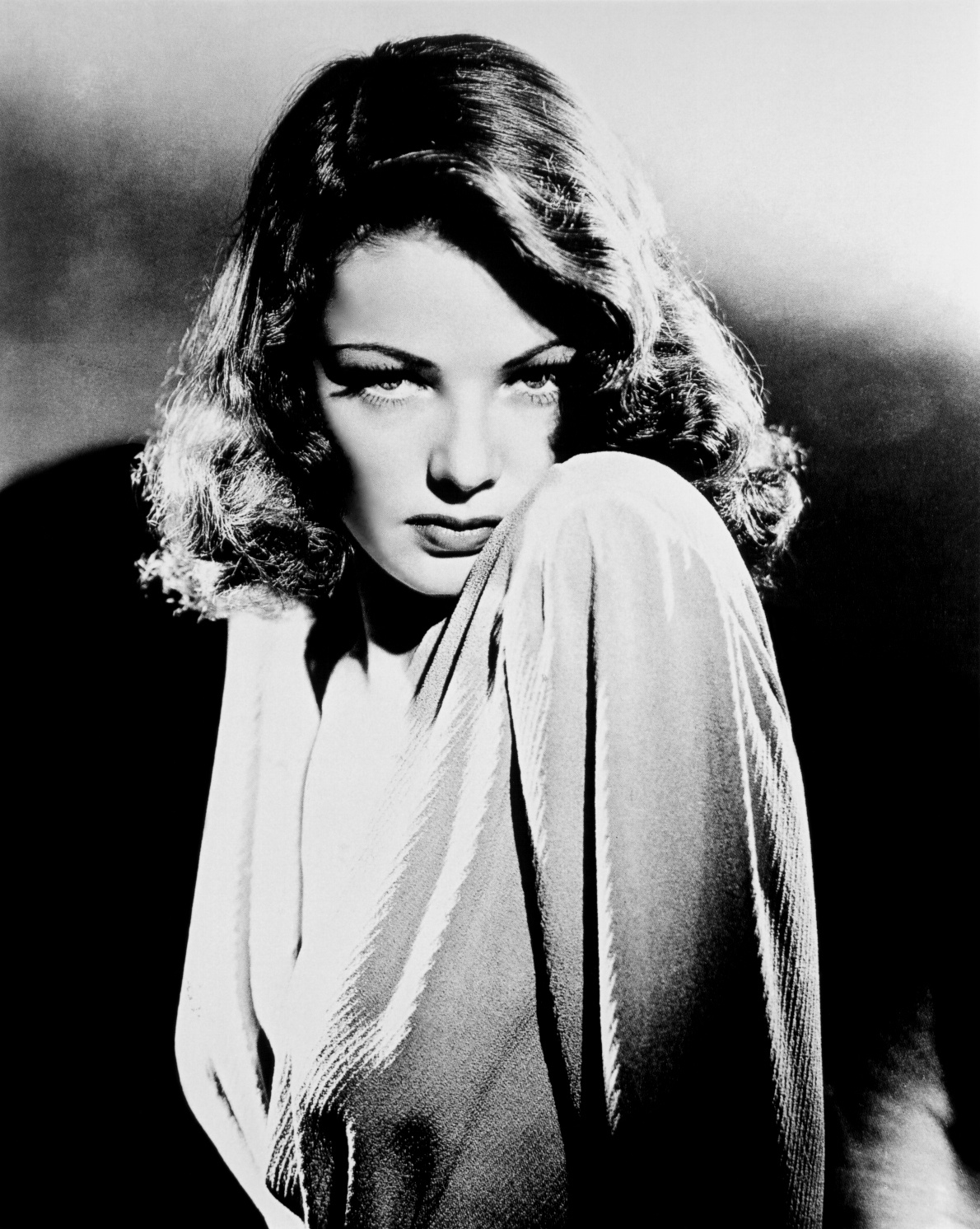 Ginger Rogers [1911-1995]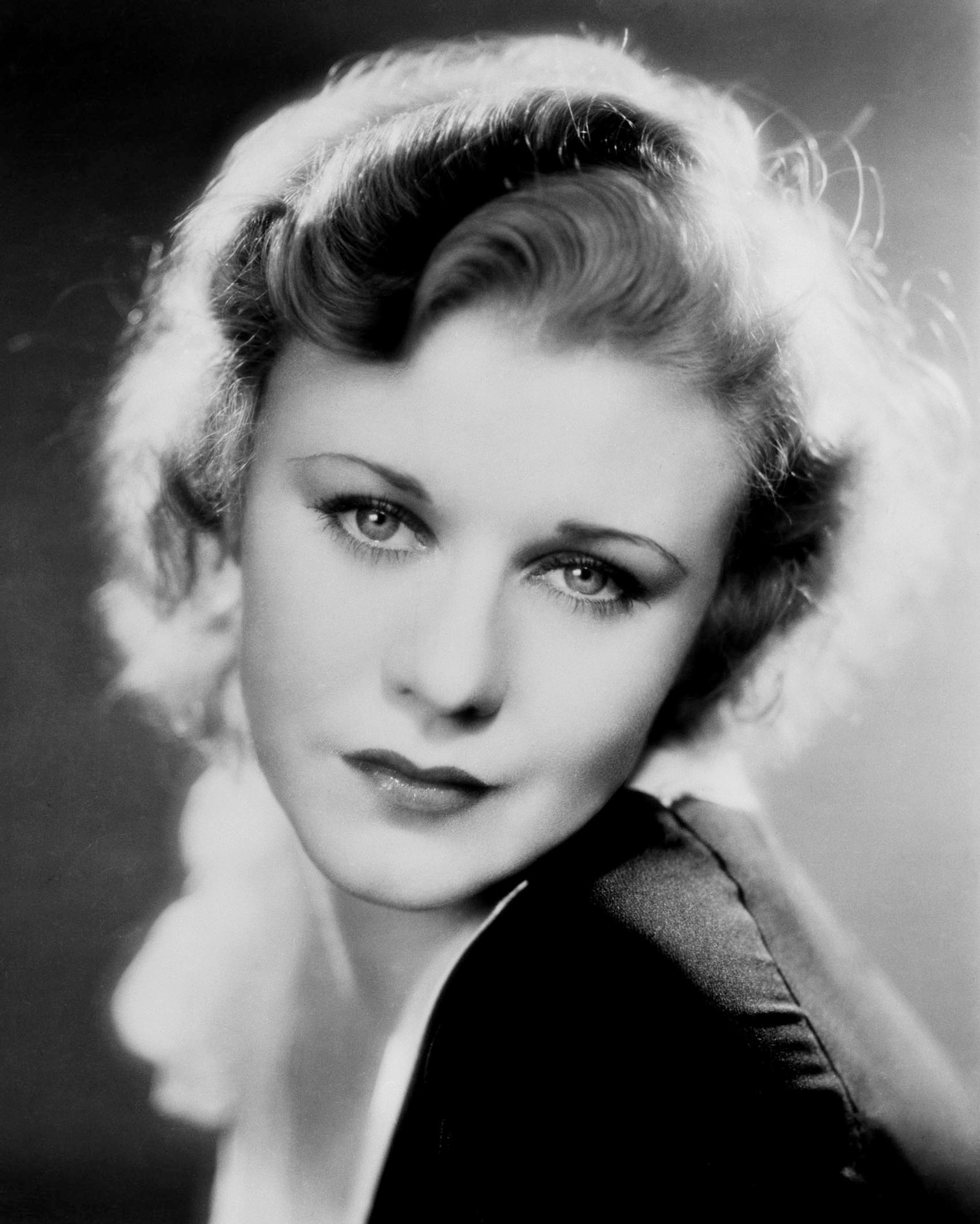 Lana Turner [1921-1995]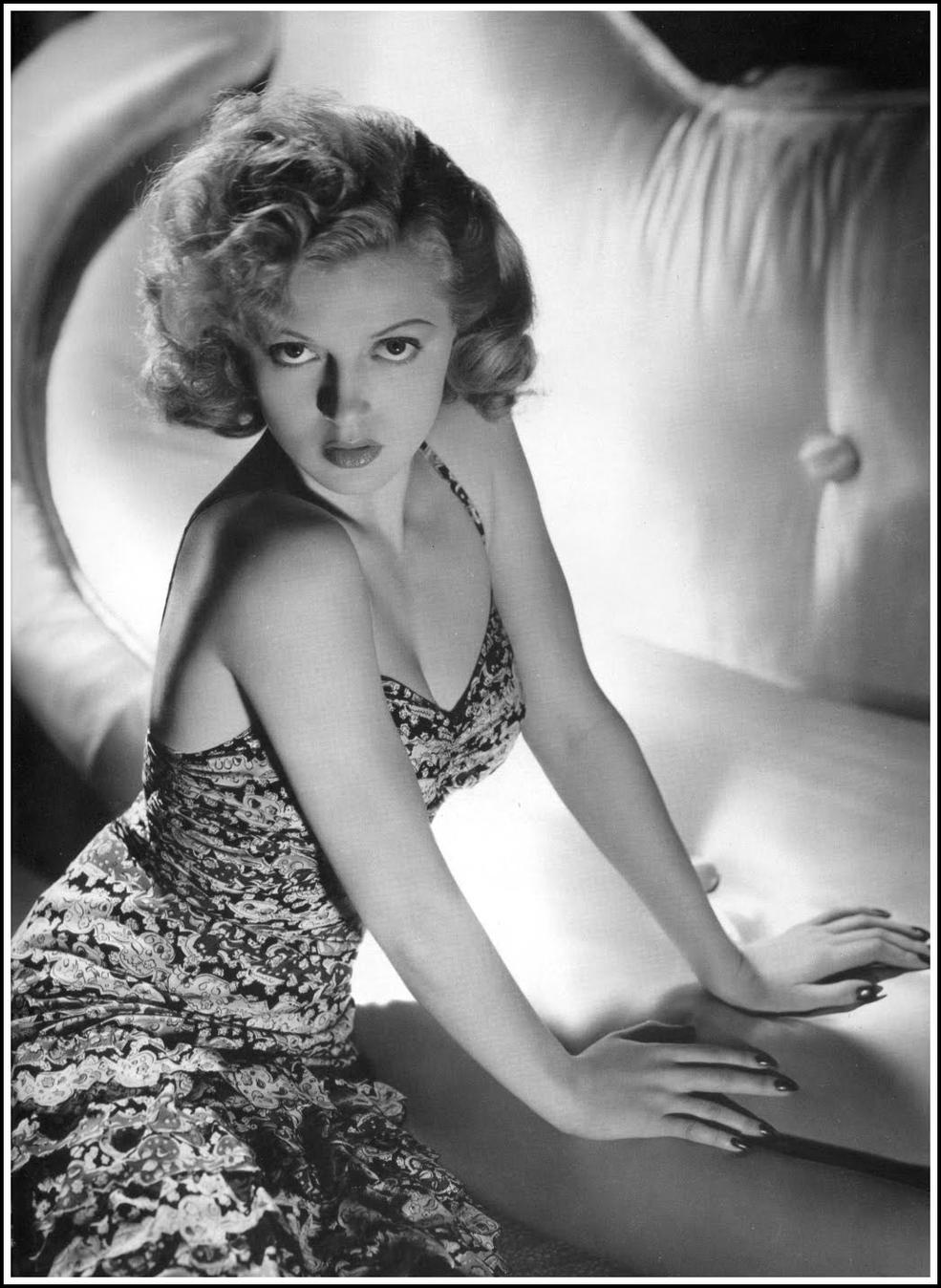 Omer Goldman Granot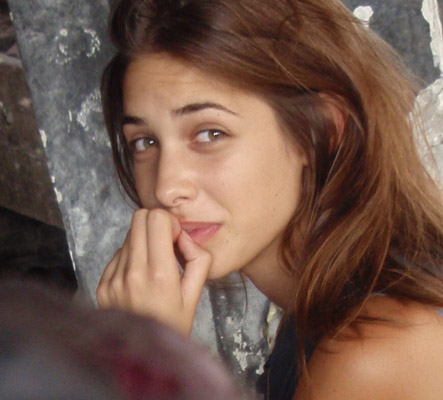 Omer Goldman Granot is the daughter of Naftali Granot, a former deputy head of Mossad, an Israeli intelligence service similar to the CIA. In addition to her arresting supermodel-like looks, she is a member of the Shministim, a group of young Israeli conscientious objectors or "refuseniks" who refuse to serve in Israel's army after they graduate from high school. Goldman opposes Israel's military occupation of Palestine and its brutal repression of the Palestinian people. She says, by way of explanation: "In Israel, after you finish high school, you have to join the army immediately ... When it was my time to join the Israeli army, I refused, because I am against the fact that the Israeli army is occupying the Palestinian territories and the Palestinian people. I won't take part in a system that commits war crimes and crimes against humanity ... Anyone who uses violence is wrong. But our country, which claims to be democratic, and the IDF, which is supposed to be human, act exactly like Hamas, a terrorist organization. The IDF bombs innocent people; it's a terrorist organization, but no one calls it that. We are hurting innocent people; we are acting like a terrorist organization."

Bar Rafaeli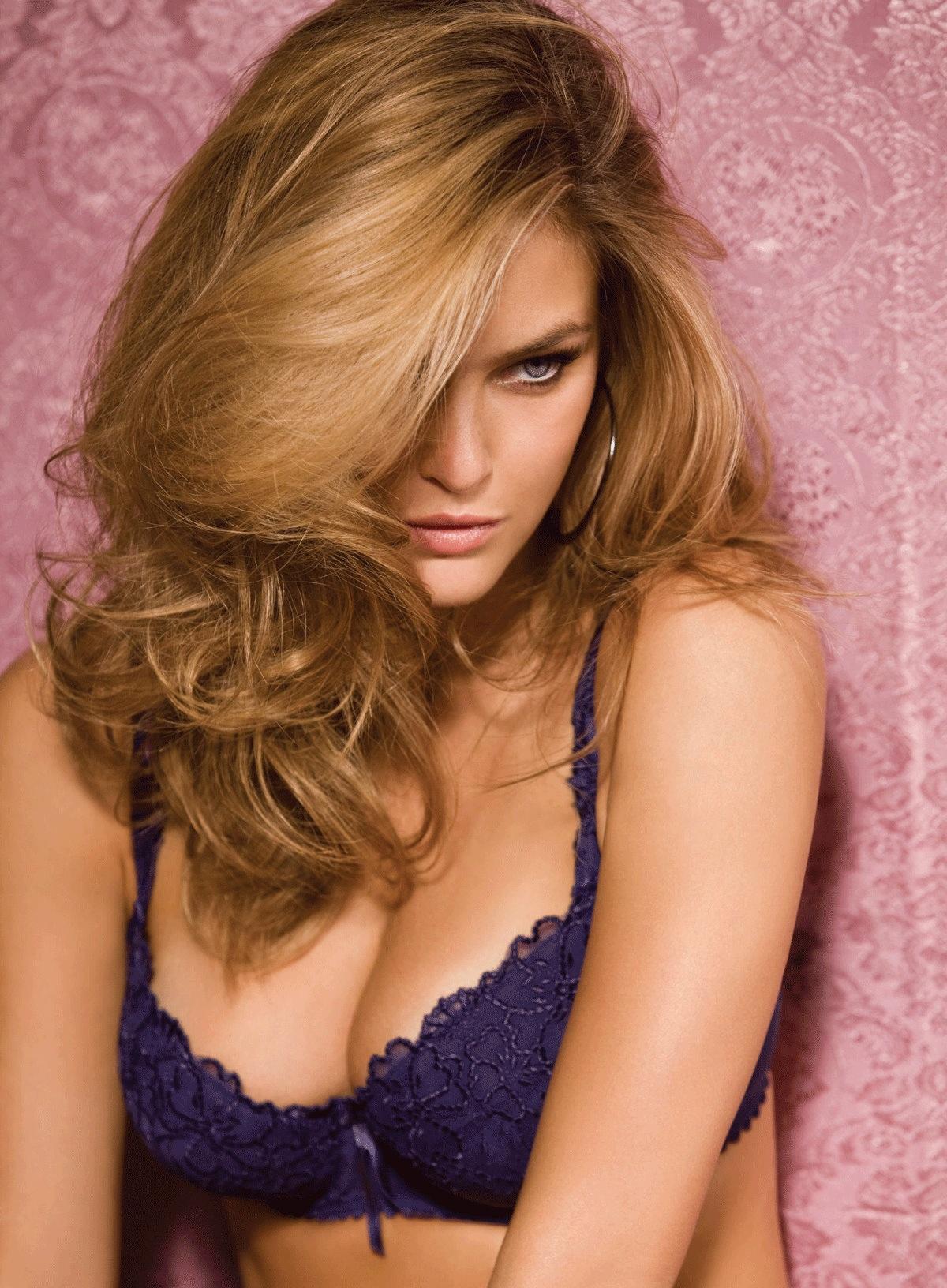 Bar Refaeli doesn't just look like a supermodel ... she is a supermodel. Like Omer Goldman Granot, she refused to serve in the IDF, but for a more pragmatic reason. She married a family friend in 2004, then divorced him soon afterward in order to avoid serving in the Israeli military. In a compromise to avoid potential boycotts of companies Refaeli works with, she agreed to visit injured IDF soldiers on visits to Israel and, ironically, to encourage enlistment in the IDF!

Maya Wind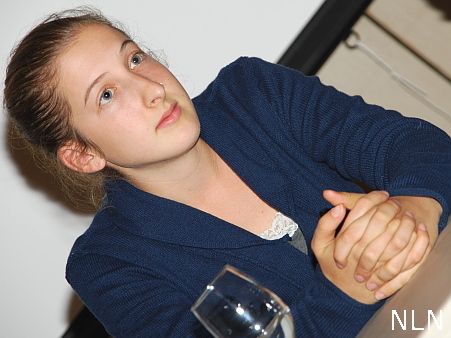 Maya Yechieli Wind is a third Israeli refusenik, and a beautiful angel of peace. S

he

grew up in Jerusalem during the second Intifada. Her first experience with conflict resolution was at age fifteen! Later she became involved in various co-existence initiatives in the West Bank. She joined the Shministim in December 2008, refusing to serve in the IDF. As a result, she spent several weeks in detention, then forty days in a military prison. Today she works for Rabbis for Human Rights, the Israeli Committee Against House Demolitions and New Profile, a feminist peace movement.

Lillian Gish [1893-1993]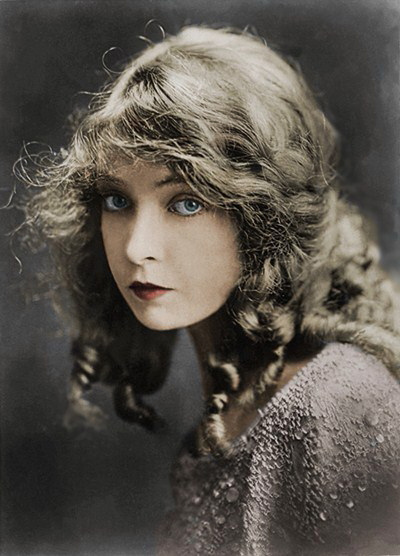 Lillian Gish has been called "The First Lady of American Cinema." She once remarked with pride, "I played a lewd Ophelia." But she also said, "Young man, if God had wanted you to see me that way, he would have put your eyes in your bellybutton."

Katherine Hepburn [1907-2003]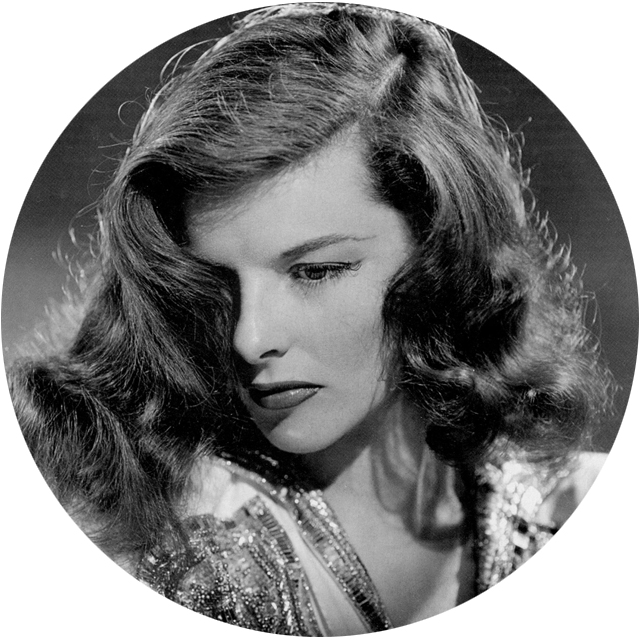 Greta Garbo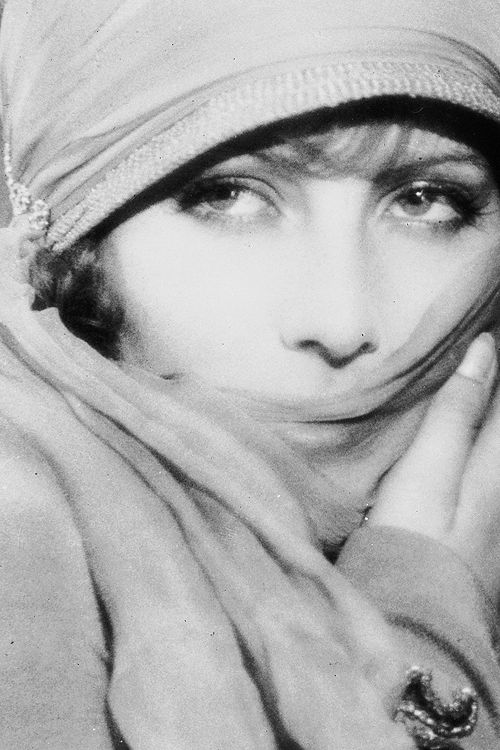 "There are many things in your heart you can never tell to another person. They are you, your private joys and sorrows, and you can never tell them. You cheapen yourself, the inside of yourself, when you tell them." — Greta Garbo

Scarlett Johansson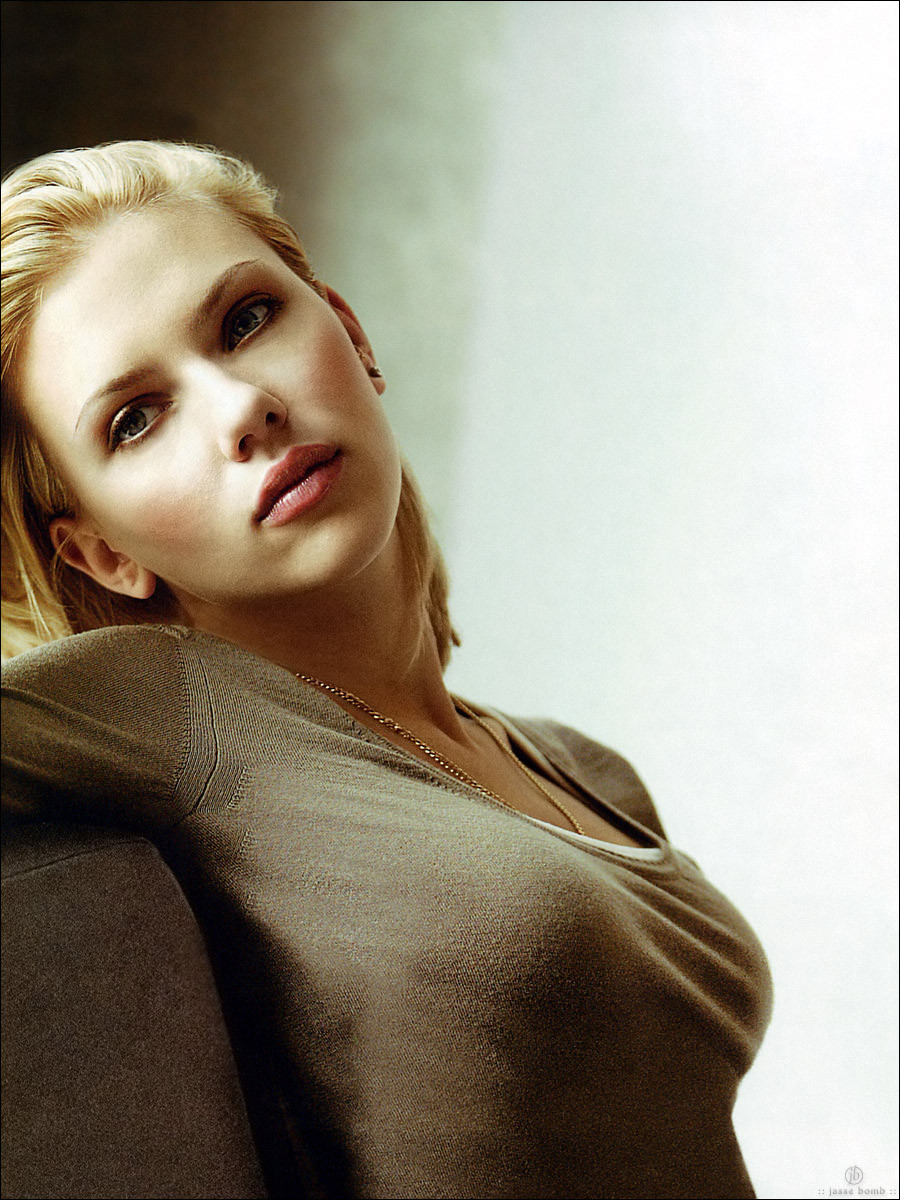 Daria Zhemkova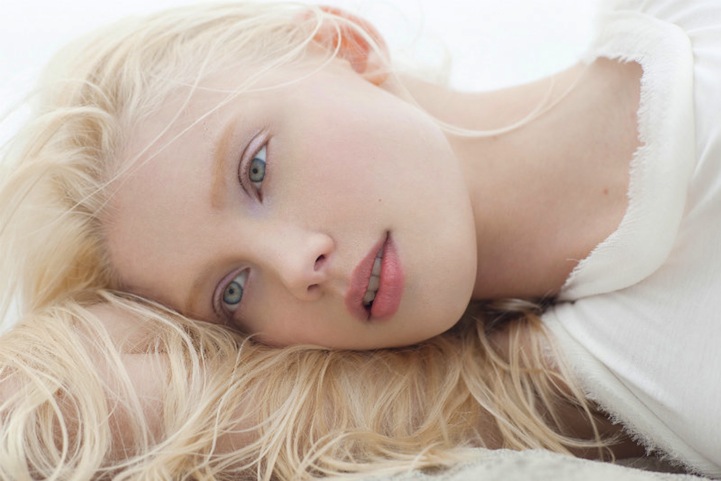 Brooke Shields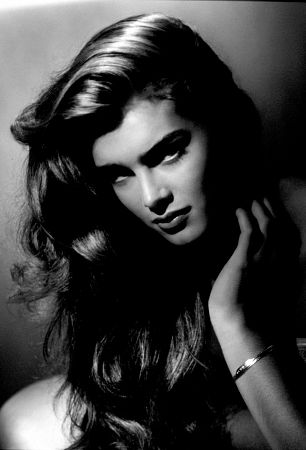 Elizabeth Taylor [1932-2011]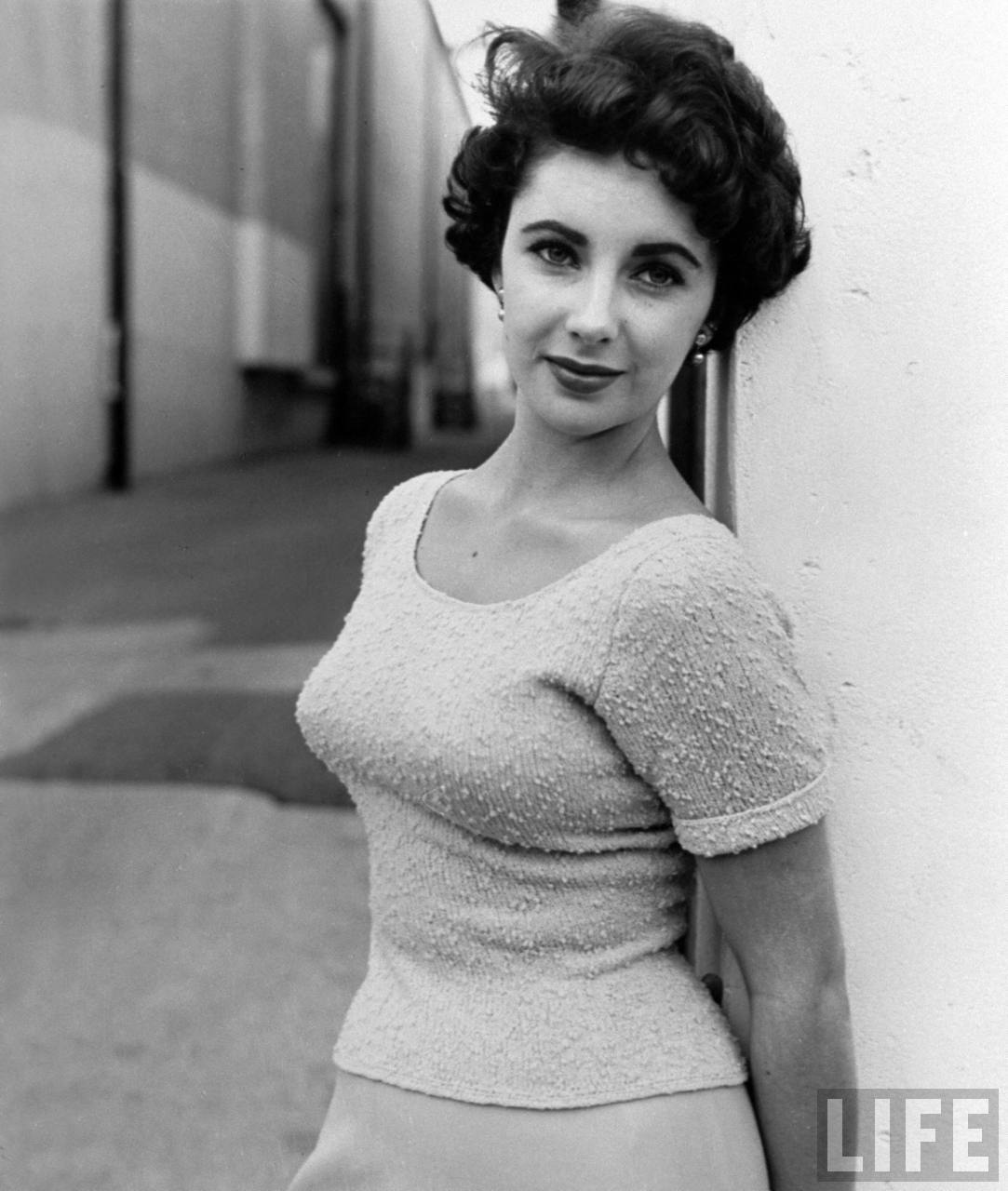 Ava Gardner [1922-1990]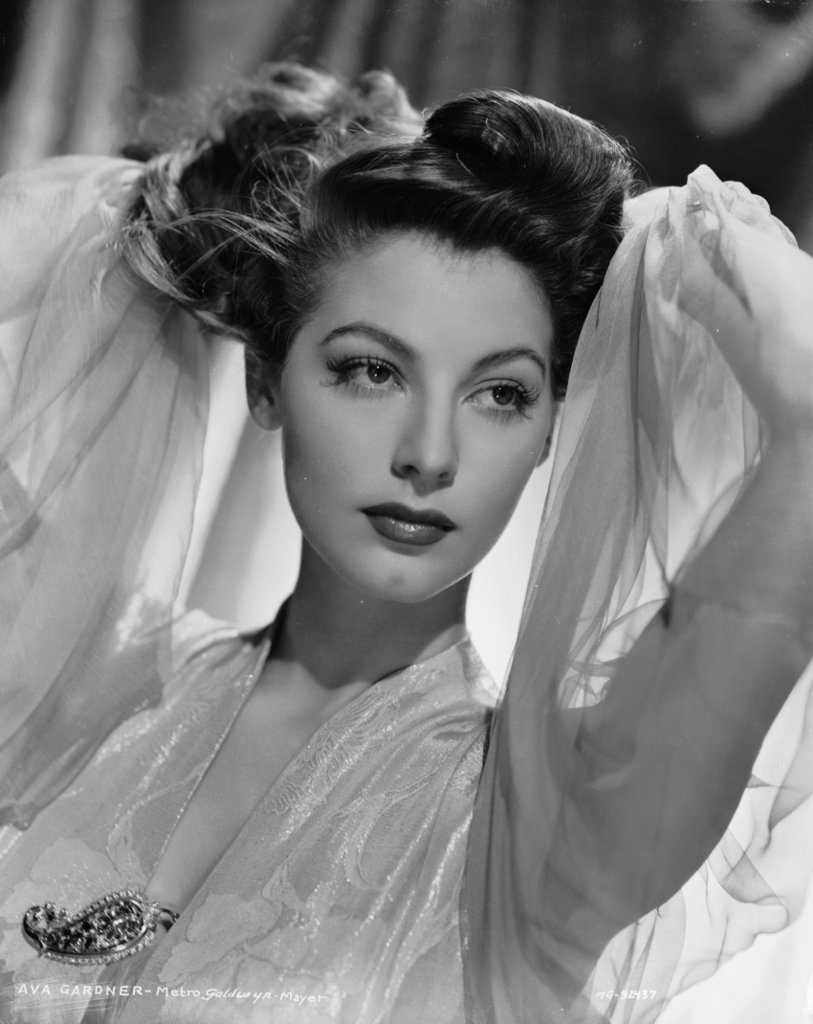 Christina Applegate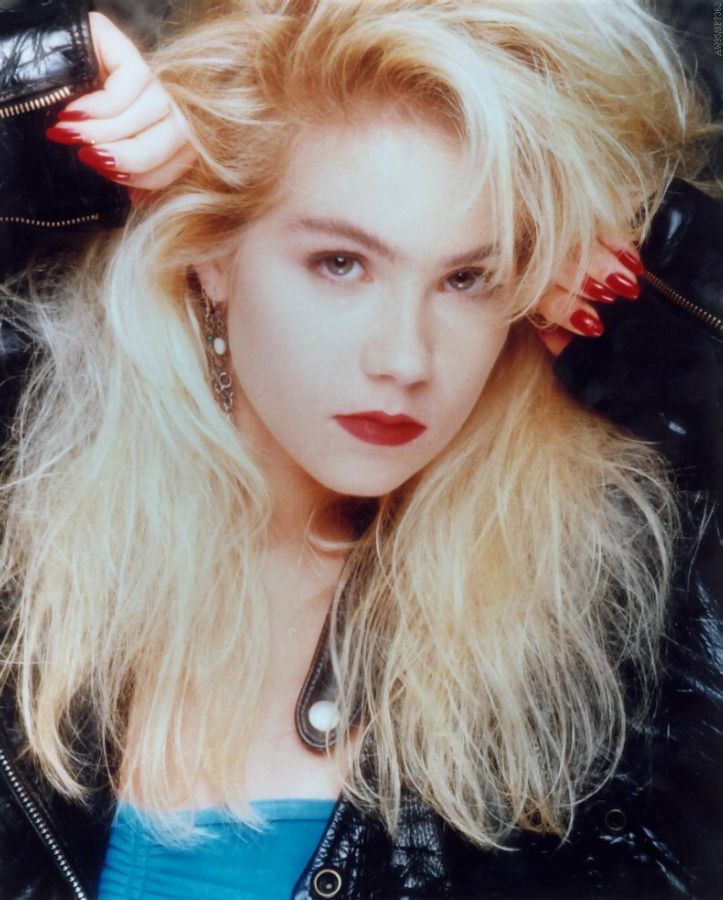 Bettie Page [1923-2008]



Bettie Page was one of the first Playboy "playmates" and she was so notorious for doing bondage stills and films that the movie made about her life was titled The Notorious Bettie Page. In 1958, she retired to become a Christian evangelist, after which she returned to live in her Bible belt hometown, Nashville, and went on to do full-time work with Billy Graham. Ironically, after her conversion she had a nervous breakdown and was institutionalized as insane for eight years.

Katy Perry as the second coming of Bettie Page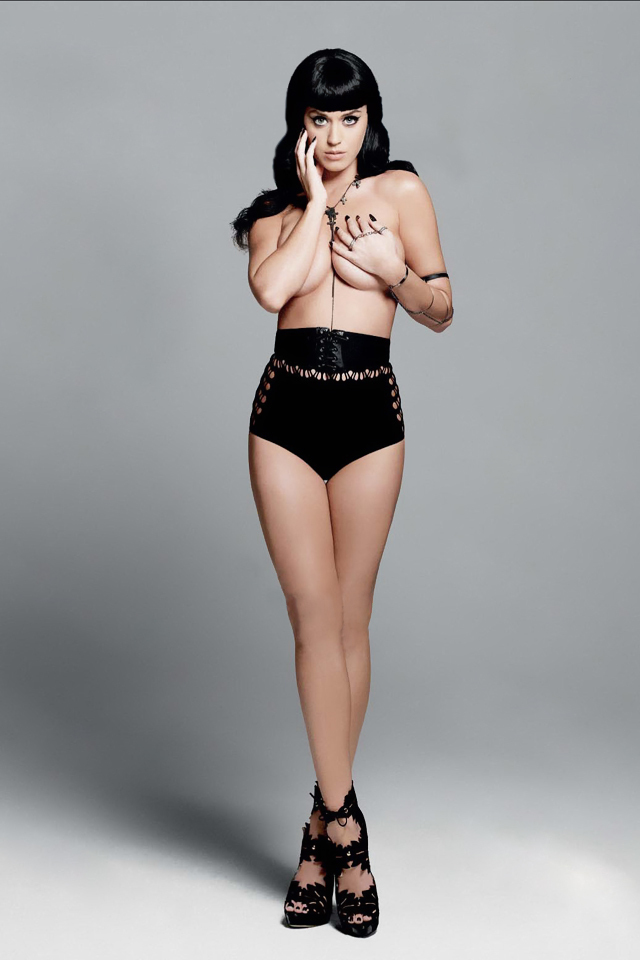 Norma Jean Baker [1926-1962], better known as Marilyn Monroe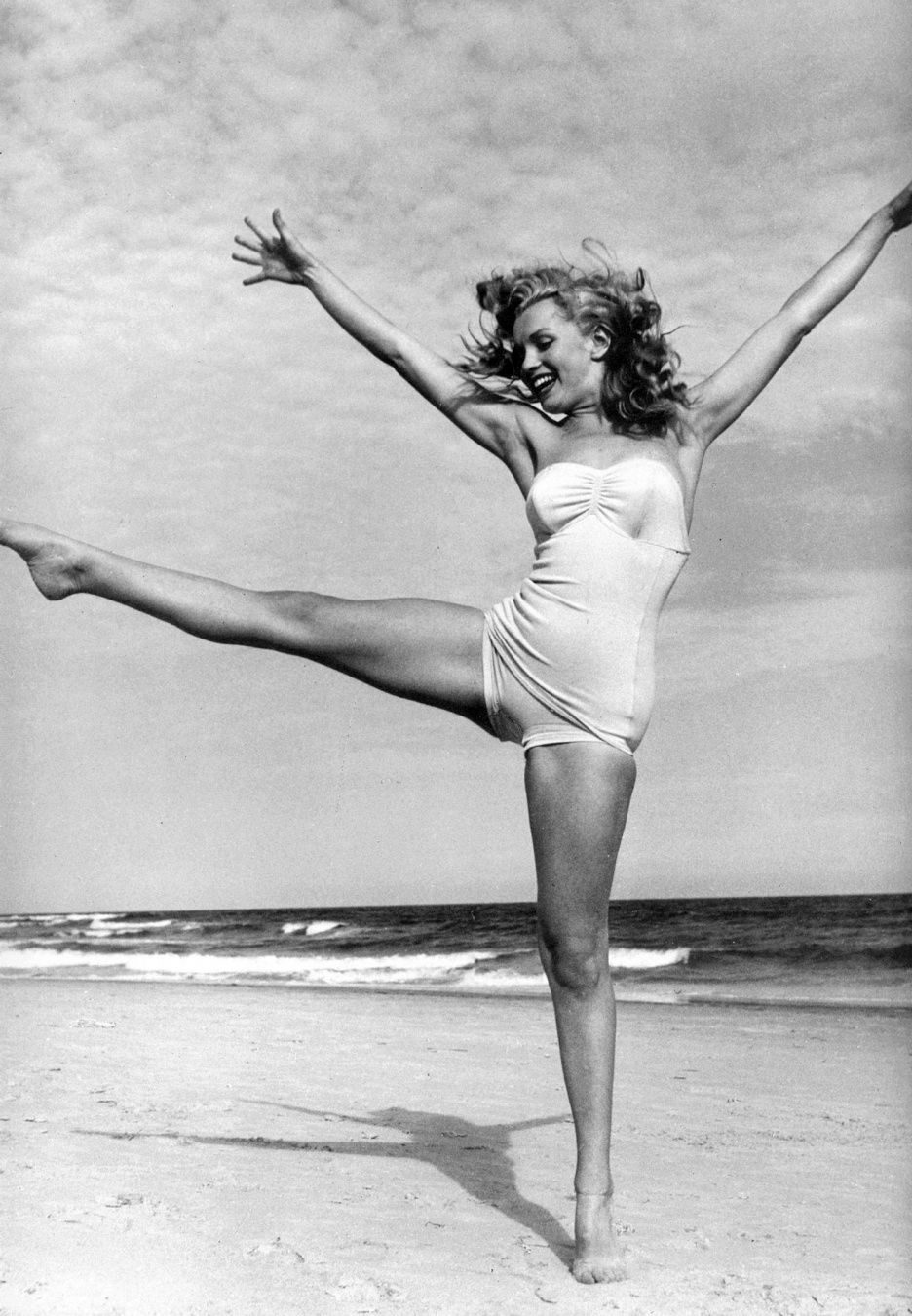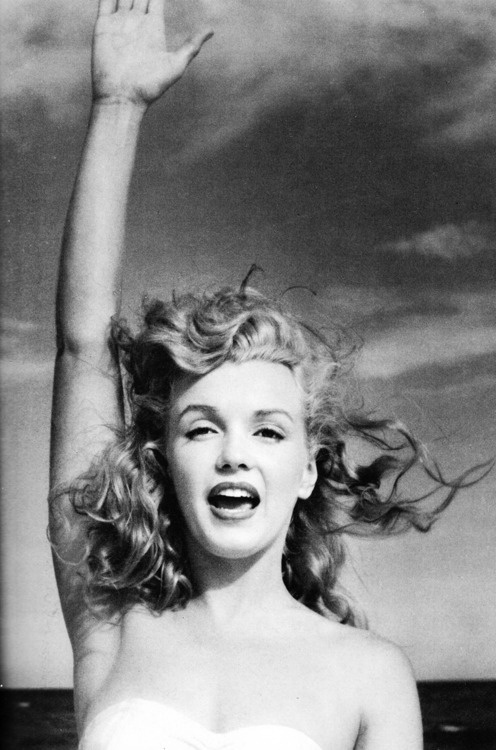 "Goodbye Norma Jean, we never knew you at all ..."

Princess Diana [1961-1997], Her Radiant Highness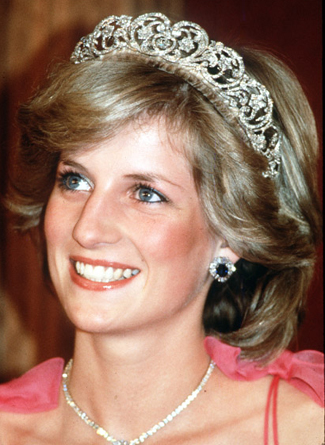 Grace Kelly [1929-1982], also known as Princess Grace of Monaco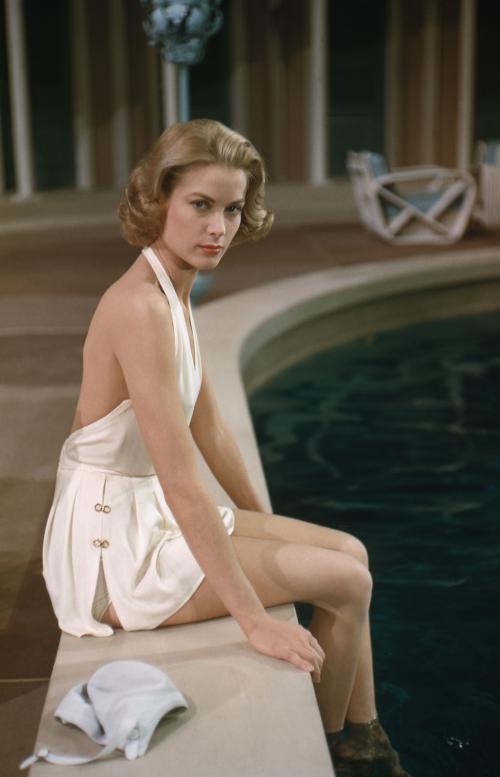 Candy Darling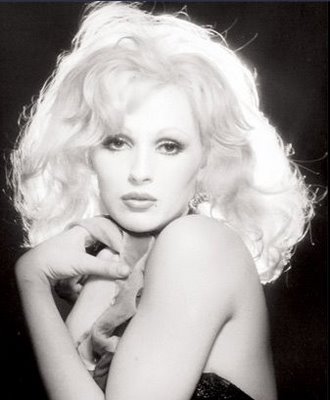 Candy Darling certainly qualifies as a notorious beauty, since she was a favorite of Andy Warhol and the songs "Lola" by the Kinks and Lou Reed's "Candy Says" and "Take a Walk on the Wild Side" were allegedly written with her in mind. Oh, and she was a he, born James Lawrence Slattery.

Rita Hayworth [1918-1987]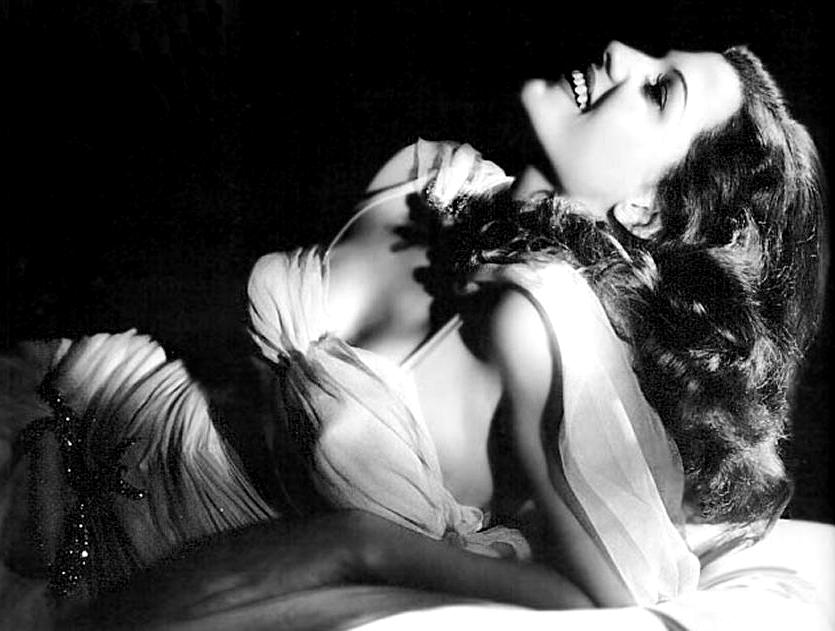 "Rita Hayworth gave good face ..."

Raquel Welch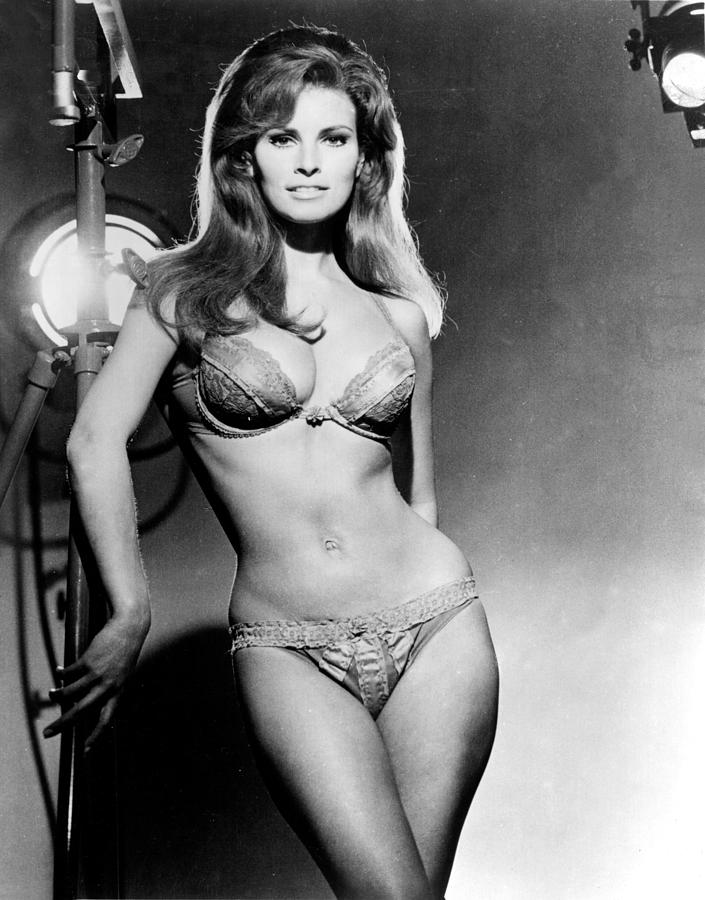 Lynda Carter




Continue to page 2 of Famous, Notorious and Luminous Beauties

By clicking the hyperlink above you can find Burnu Acquanetta, Nina Agdal, Malin Akerman, Jessica Alba, Kirstie Alley, Alessandra

Ambrosio, Mary Anderson, Gillian Anderson, Jennifer Anniston, Fiona Apple, Lauren Bacall, Lucille Ball, Brigitte Bardot, Drew Barrymore, Kim Basinger, Kate Beckinsale, Madge Bellamy, Camilla Belle, Halle Berry, Valerie Bertinelli, Juliet Binoche, Betty Blythe, Carole Bouquet, Toni Braxton, Charlotte Bront

ë

, Kelly Brook, Betty Brosmer, Florence Brudenel Bruce, Elisabetta Canalis, Claudia Cardinale, Phoebe Cates, Arianny Celeste, Lacey Chabert, Cyd Charisse, Emmanuelle Chriqui, Corinne Clery, Susan Coffey, Millie Corretjer, Lotta Crabtree, Kaley Cuoco, Miley Cyrus, Dorothy Dandridge, Brooklyn Decker, Princess Diana, Dido, Celine Dion, Geraldine Doyle aka "Rosie the Riveter," Eliza Dushku, Anita Eckberg, Queen Elizabeth I, Alice Eve, Dakota Fanning, Frances Farmer, Isla Fisher, Megan Fox, Leyrn Franco, Sara Galimberti, Greta Garbo, Louise Glaum, Maud Gonne, Eva Green, Maggie Gyllenhaal, Lisa Halaby (Queen Noor of Jordan), Alyson Hannigan, Helene Anna Held, Christina Hendricks, Audrey Hepburn, Jennifer Love Hewitt, Faith Hill, Ellen Hoog, Bryce Dallas Howard, Iman, Bianca Jagger, Michelle Jenneke, Amy Johnson, January Jones, Mila Jovovich, Ashley Judd, Fanny Kemble, Miranda Kerr, Nicole Kidman, Keira Knightley, Joanna Krupa, Mila Kunis, Lillie Langtry, Ali Larter, Jennifer Lawrence, Vivien Leigh, Soong Ching Ling , Blake Lively, Adriana Lima, Gina Lollobrigida, Jennifer Lopez, Sophia Loren, Myrna Loy, Madonna, Marta Menegatti, Jayne Mansfield, Rose McGowan, Katherine McPhee, Leighton Meester, Roanne Mgbemere, Alyssa Milano, Edna St. Vincent Millay, Marissa Miller, Antonija Misura, Kelly Monaco, Alex Morgan, Olivia Newton-John, Stevie Nicks, Florence Nightingale, Evelyn Nisbet, Kim Novak, Annie Oakley, Maureen O'Hara, Ann-Margret Olsson, Jacqueline Kennedy Onassis, Zsa Zsa Padilla, Grace Park, Candace Parker, Dorothy Parker, Eleanor Parker, Danica Patrick, Sasha Pivovarova, Laura Prepon, Behati Prinsloo, Molly C. Quinn, Charlotte Rampling, Dorothy Revier, Christina Ricci, Molly Ringwald, Lillian Russell, Sade, Eve Marie Saint, Nicole Scherzinger, Jean Seberg, Lizabeth Scott, Anne Sexton, Shakira, Maria Sharpova, Cybil Shepherd, Hope Solo, Belle Starr, Jan Sterling, Sharon Stone, Candace Swanepoel, Taylor Swift, Sharon Tate, Dita Von Teese, Uma Thurman, Shania Twain, Kate Upton, Gloria Vanderbilt, Natalia Vodianova, Anne Vyalitsyna, Martha Washington, Mae West, Rosie Huntington-Whiteley, Olivia Wilde, Katarina Witt, Esther Williams, Vanessa Williams, Rachel Hurd Wood, Deborah Ann Woll, Natalie Wood, Virginia Woolf and Kim Yuna

The Bombshells: Marilyn Monroe, Mae West, Rita Hayworth, Jayne Mansfield, Raquel Welch, Lynda Carter, Scarlett Johansson, Christina Hendricks
The Royals: Queen Noor, Princess Grace Kelly, Princess Diana Spenser, Princess Caroline, Princess Stephanie, Princess Kate Middleton
The Fashionistas: Daria Webowy, Naomi Campbell, Cara Delevingne, Chanel I

man, Lauren Hutton, Jerry Hall,

Kate Moss, Twiggy
The Pinups: Betty Grable, Bettie Page, Jane Russell, Dita Von Teese, Hedy Lamarr, Bernie Dexter, Anne Gwynne, Candy Jones, Clara Bow, Carole Lombard, Diana Dors
The Sirens: Madonna, Cher, Katy Perry, Beyoncé, Jennifer Lopez, Nicole Scherzinger, Shakira, Dido, Rihanna, Christina Aguilera, Sade, Stevie Nicks
The Olympians: Katarina Witt, Hope Solo, Candace Parker, Leyrn Franco, Sara Galimberti, Ellen Hoog, Alex Morgan, Maria Sharpova, Esther Williams, Kim Yuna
The Girls Next Door: Jennifer Anniston, Katherine McPhee, Olivia Newton-John, Drew Barrymore, Christina Applegate, Phoebe Cates, Kirstie Alley
The Ethereal Blondes: Kim Novak, Kim Basinger, Jan Sterling, Cybil Shepherd, Daria Zhemkova, Uma Thurman, Eva Marie Saint
The Exotics: Gypsy Rose Lee, Sophia Loren, Gloria Vanderbilt, Gina Lollobrigida, Cyd Charisse, Lillian Gish, Elizabeth Taylor, Bianca Jagger
Angels of Peace: Omer Goldman, Maya Wind, Florence Nightingale, Mother Teresa, Mary Seacole, Harriett Tubman, Sojourner Truth, Harriet Beecher Stowe
Le Mystčres: Greta Garbo, Lauren Bacall, Lillian Russell, Lillie Langtry, Katherine Hepburn, Bettie Page, Ann Savage, Angelina Jolie, Iman
The Immortals: Ava Gardner, Ginger Rogers, Gene Tierney, Lana Turner, Ingrid Bergman, Veronica Lake, Bette Davis, Brooke Shields
Historical: Sappho, Cleopatra, J

oan of Arc,

Marie Antoinette, Josephine, Calamity Jane, Belle Starr, Mata Hari, Eva Braun Hitler, Jacqueline Kennedy Onassis
Mythical: Eve, Lilith, Pandora, Venus, Aphrodite, Artemis, Andromeda, Hera, Athena, Gaia, Leda, Jezebel, Helen of Troy, Guinevere, Isolde, Lady Godiva

Related pages: Famous Beauties, Famous Historical Beauties, Famous Courtesans, Famous Ingénues, Famous Hustlers, Famous Pool Sharks, Famous Rogues, Famous Heretics, Famous Hypocrites, Famous Forgers and Frauds, Famous Flops and Flubs, Famous Morons, The Dumbest Things Ever Said, Famous Last Words, Famous Insults, Famous Falsettos, Unmentionables

The HyperTexts