The HyperTexts

Visions of Beauty

These are Visions of Beauty ... women so strikingly beautiful they captivate us with their breathtaking looks and bewitch us with their otherworldly charms. The visions of heavenly loveliness appearing here include famous beauties like Ava Gardner, Ginger Rogers, Gene Tierney, Lana Turner, Ingrid Bergman, Veronica Lake, Dorothy Dandridge, G

ypsy Rose Lee, Greta Garbo, Marilyn Monroe, Princess Diana, Grace Kelly, Iman, Scarlett Johansson and

Brooke Shields. But they also include less-well-known and nameless beauties, like the one in the first picture below. She's so lovely that she seems like an enchantress ... one of those fabled sirens able to steal a man's heart with a song (or in her case, without saying a single word).

Is Shi Zi Jia the Most Beautiful Woman of all Time?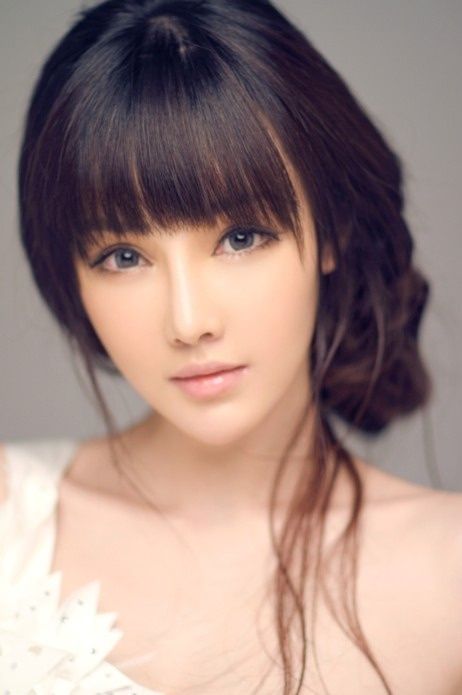 Can she be real? Is Scarlett Johansson the most beautiful woman on the planet?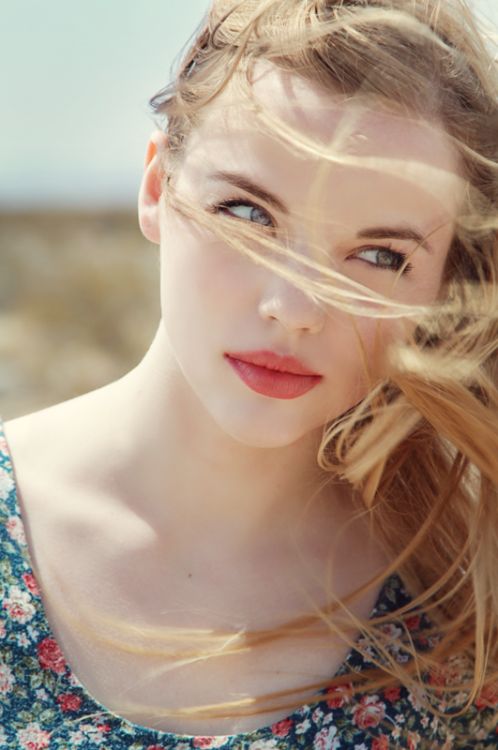 Daria Zhemkova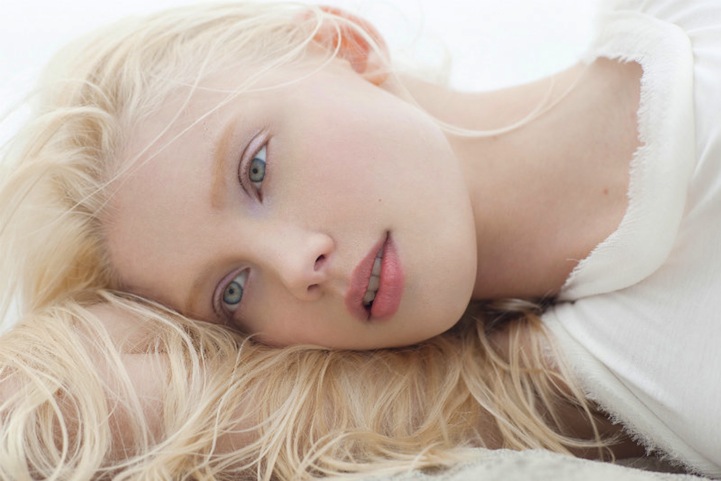 Christina Aguilera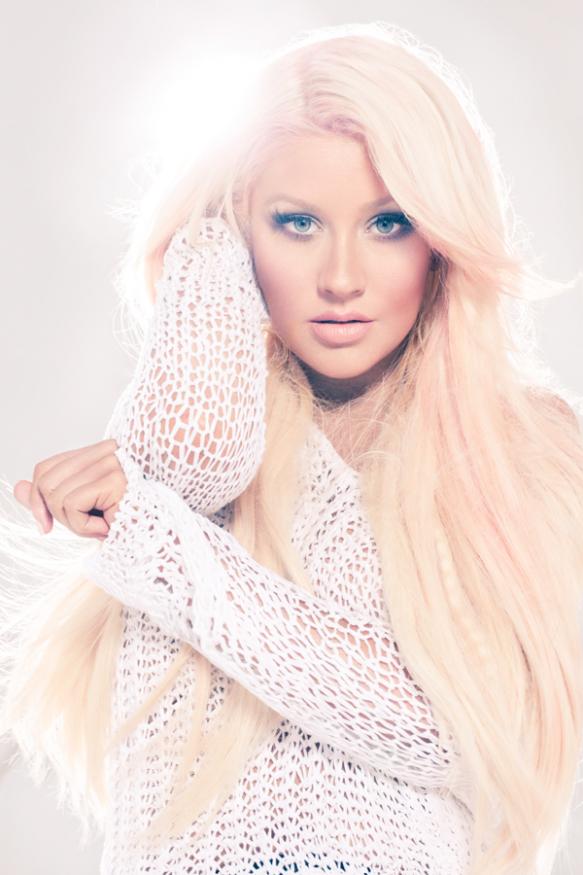 Ingrid Bergman [1915-1982]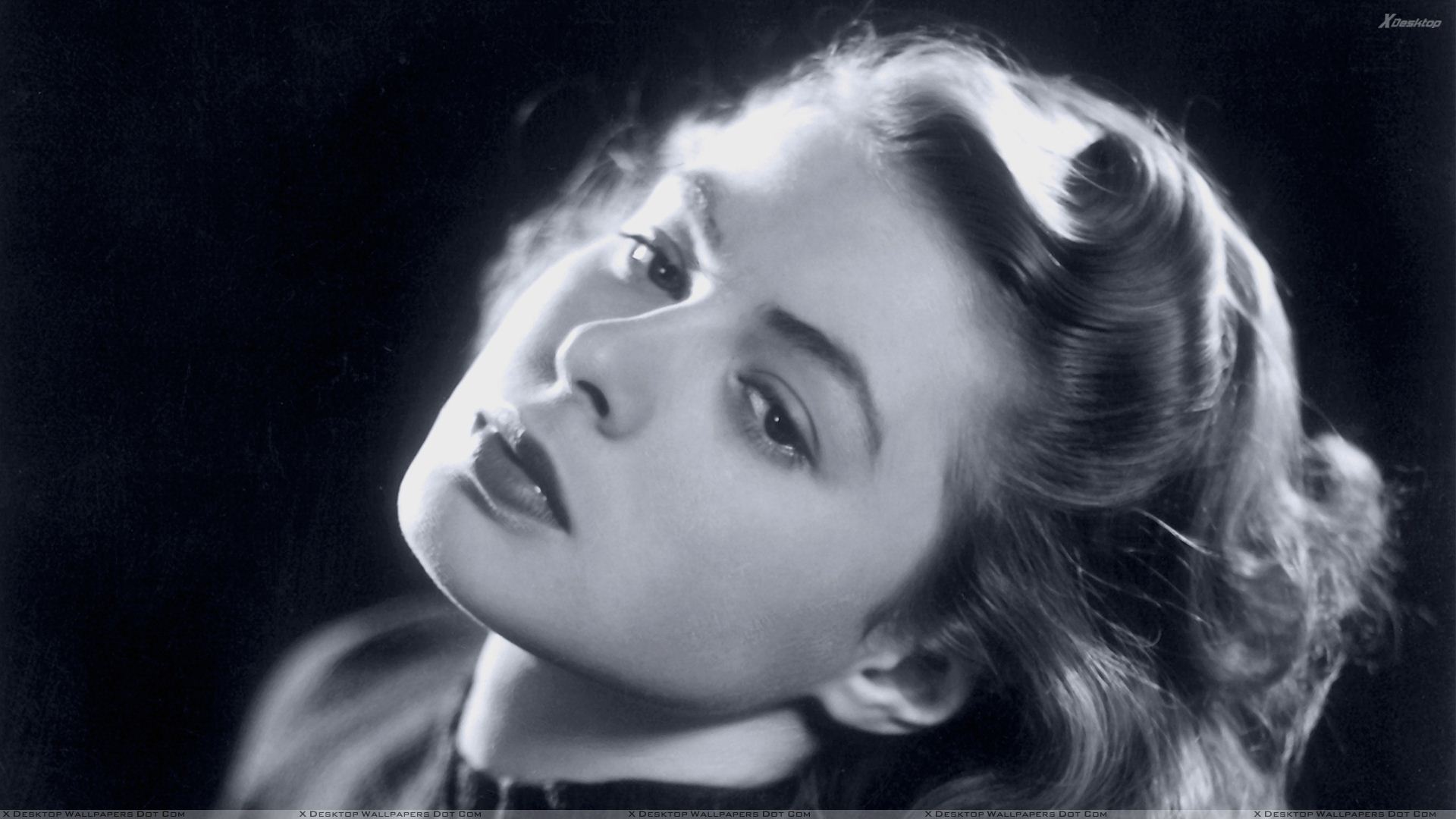 Ingrid Bergman won three Oscars, two Tony awards, and an Emmy. Generally considered to be one of the very best female actors, she is best known for her roles in Casablanca, Anastasia, For Whom The Bell Tolls, Gaslight and Alfred Hitchcock's Notorious and Spellbound.

Ava Gardner [1922-1990]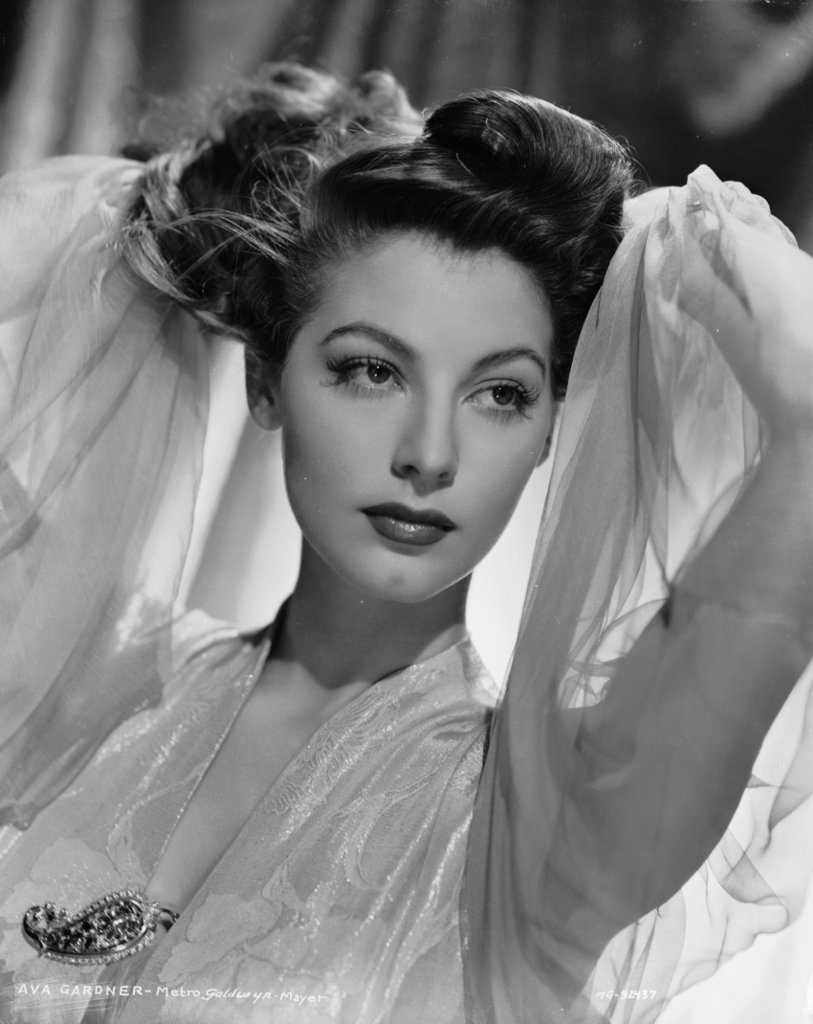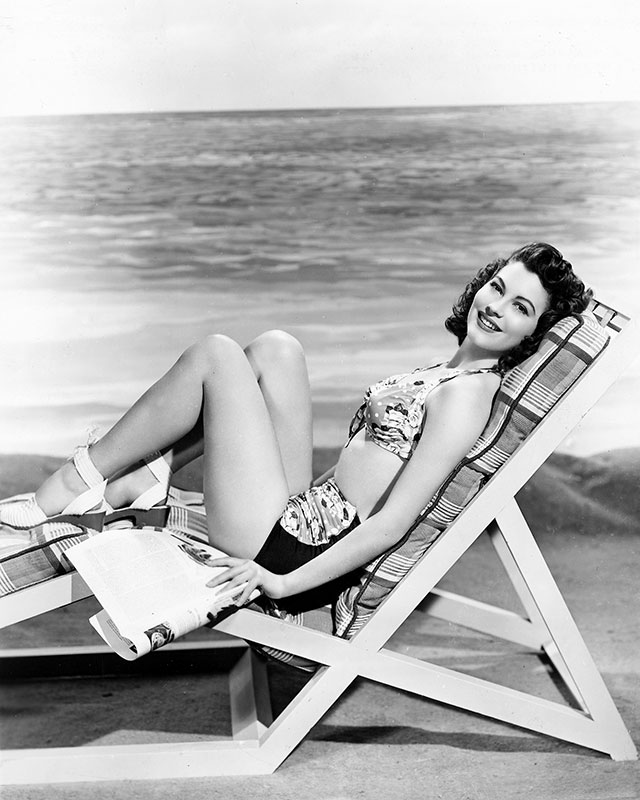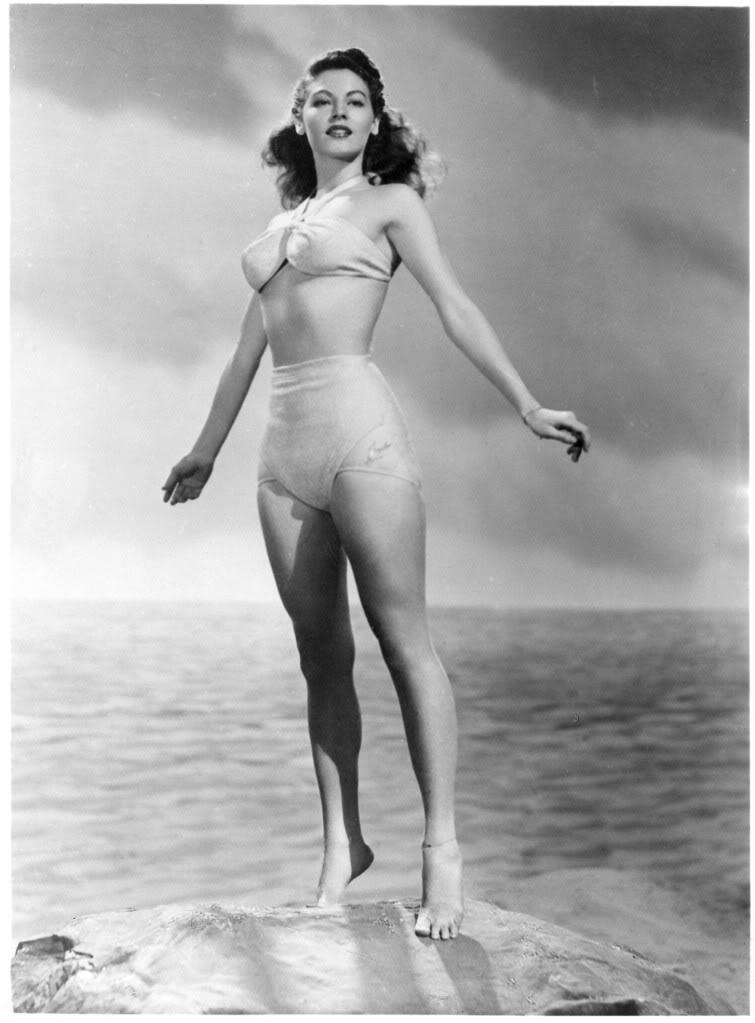 The picture of Ava Gardner on a beach in a white bikini, standing on her tiptoes, is one of my favorite pictures of all time. She looks like a goddess. I also love the picture of Ava Gardner reading in a deck chair, and pausing to smile for the camera. I believe both beach pictures are from 1945. She was born on Christmas Eve, 1922. A talented actress, she was nominated for an Oscar for her lead role in Mogambo (1953). She auditioned for the lead in The Graduate, but insisted that "I strip for no one" and the part was given to Anne Bancroft.

Gene Tierney [1920-1991]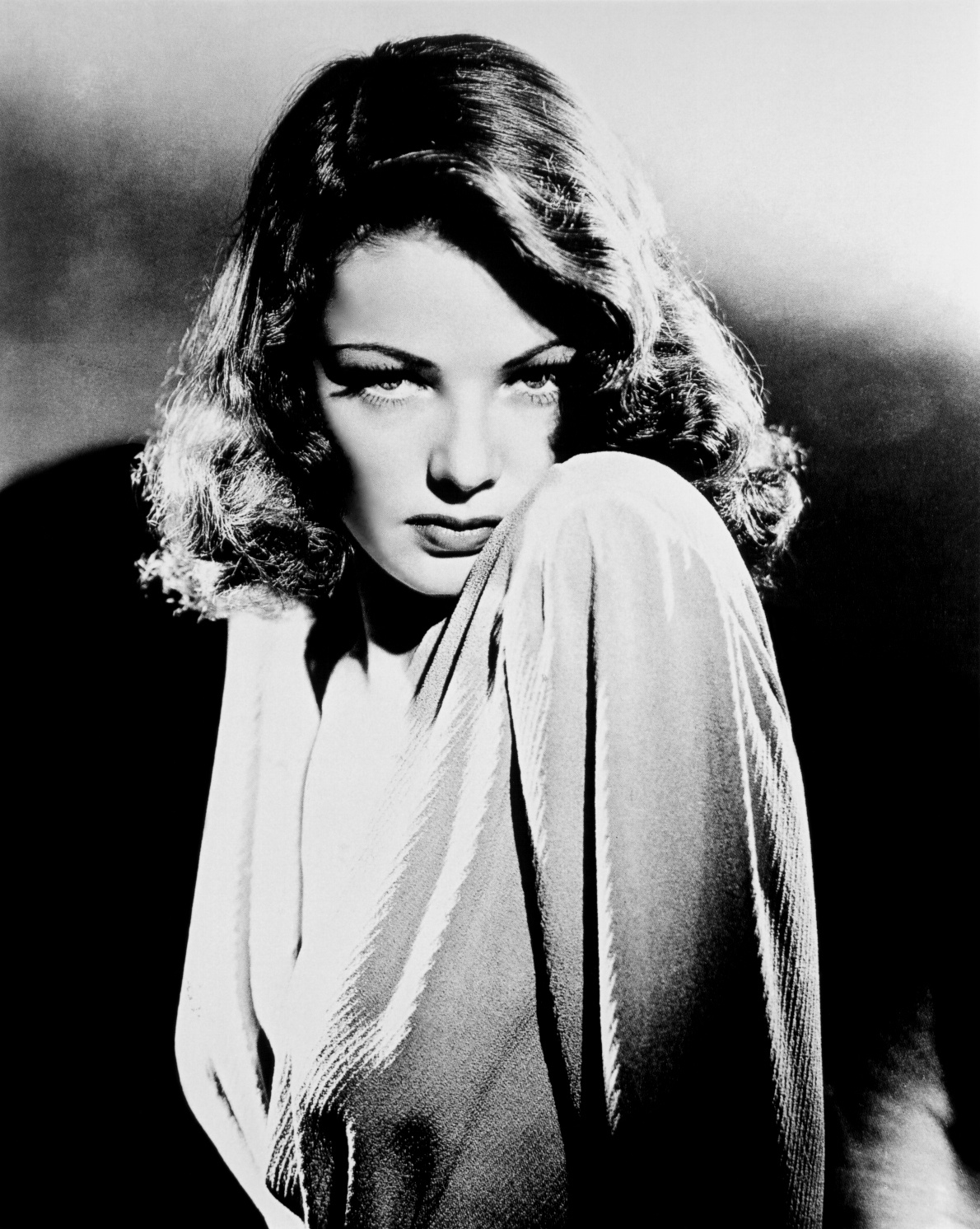 Ginger Rogers [1911-1995]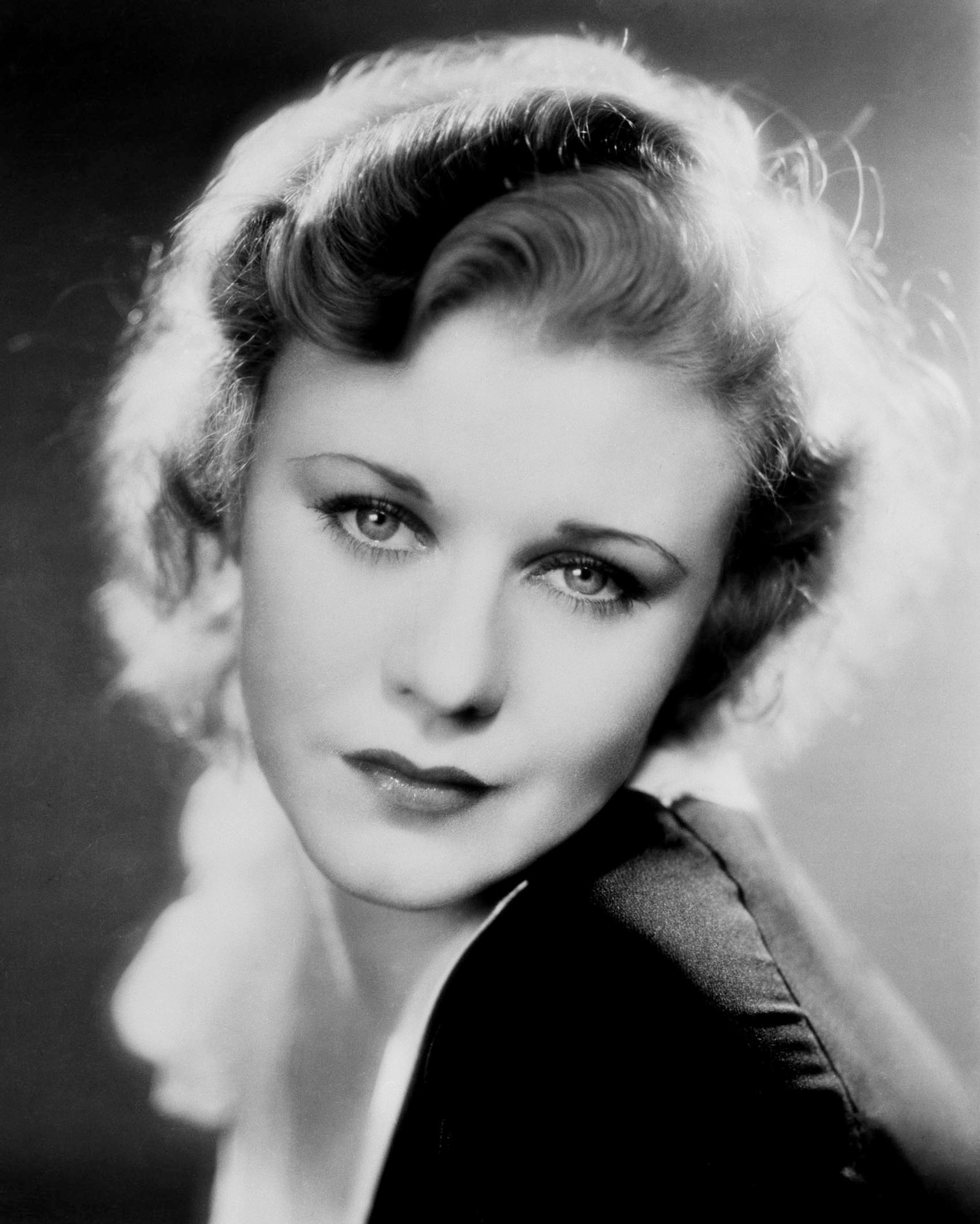 Lana Turner [1921-1995]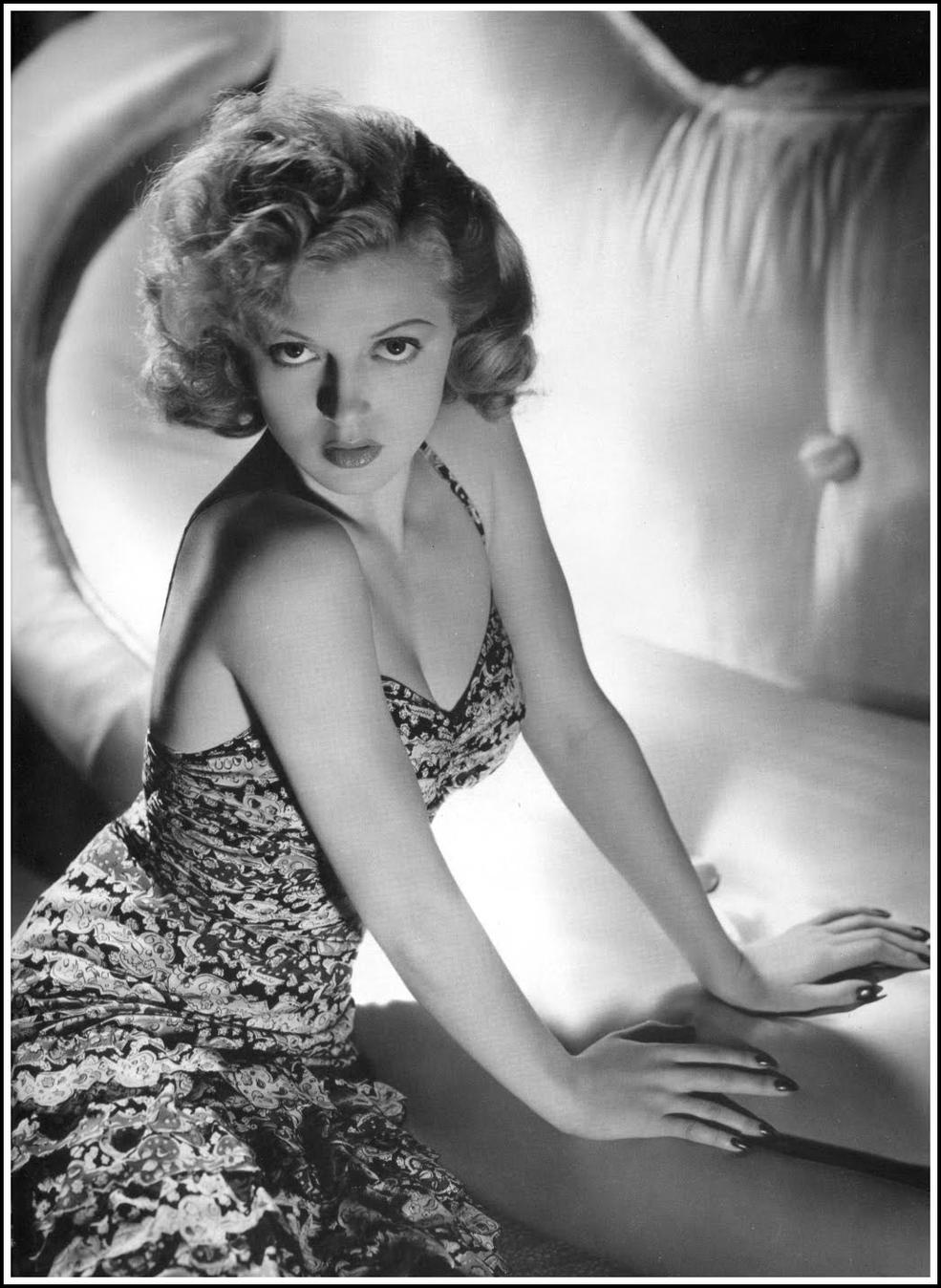 Grace Kelly [1929-1982]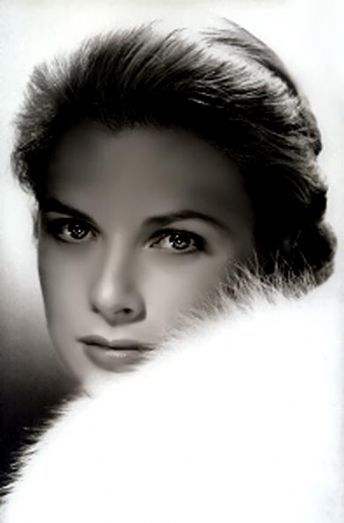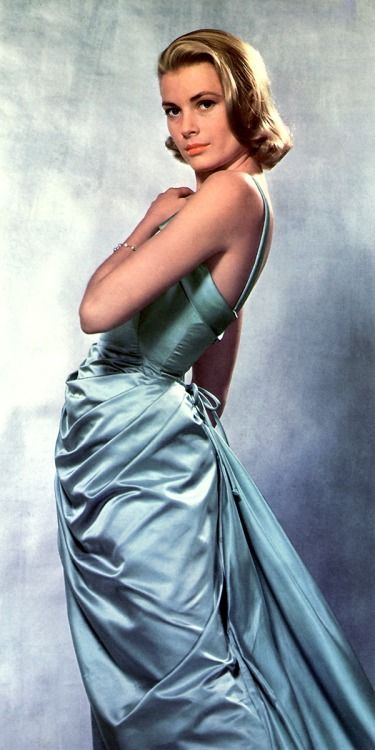 Grace Kelly was an actress before she married into royalty and became Princess Grace of Monaco.

Vivien Leigh [1913-1967]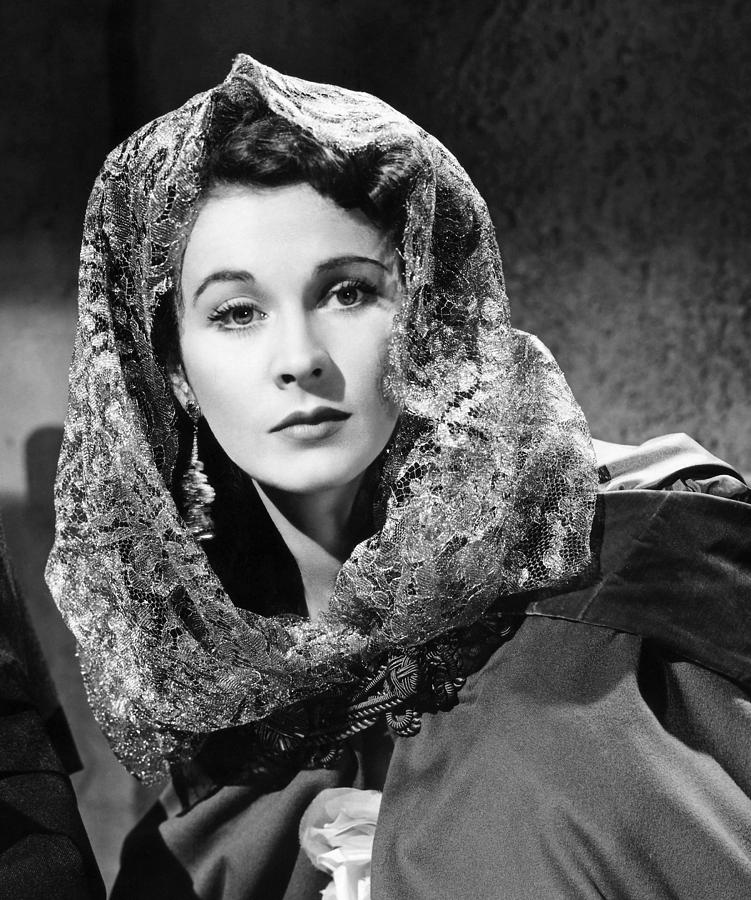 Veronica Lake [1919-1973]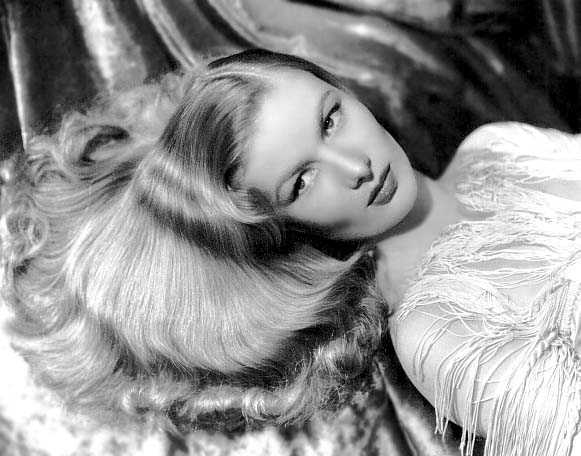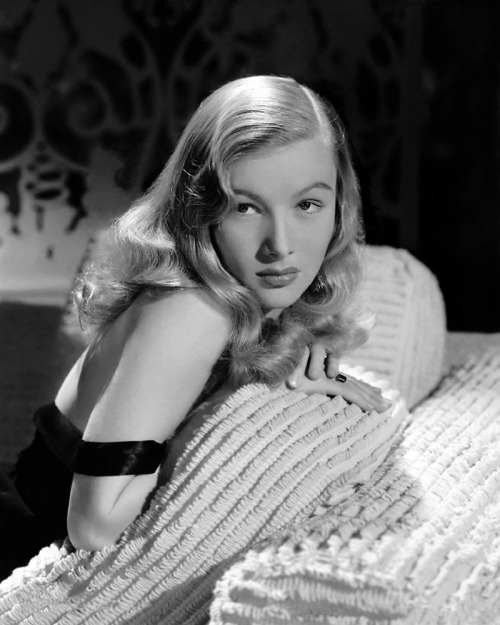 Veronica Lake was breathtakingly beautiful. As a teenager, she was expelled from an all-girls Catholic boarding school, so she may have been a bit naughty in her youth (but who wasn't?). As an adult she was arrested for public drunkenness more than once. With art perhaps imitating life, she became known for playing notorious femme fatales in film noirs. Born Constance Frances Marie Ockelman, she took the last name "Lake" because Paramount producer Arthur Hornblow thought it matched her blue eyes, and the first name "Veronica" because he admired her classic beauty. Her best-known movies include The Blue Dahlia (1946), This Gun for Hire (1942), I Married a Witch (1942), Sullivan's Travels (1941) and So Proudly We Hail (1943). She was also a popular pin-up model. Her famous "peek-a-boo" bangs became so imitated that during World War II the U.S. government asked her to her hair back out of fear that female factory workers would have accidents!

Gypsy Rose Lee [1911-1970]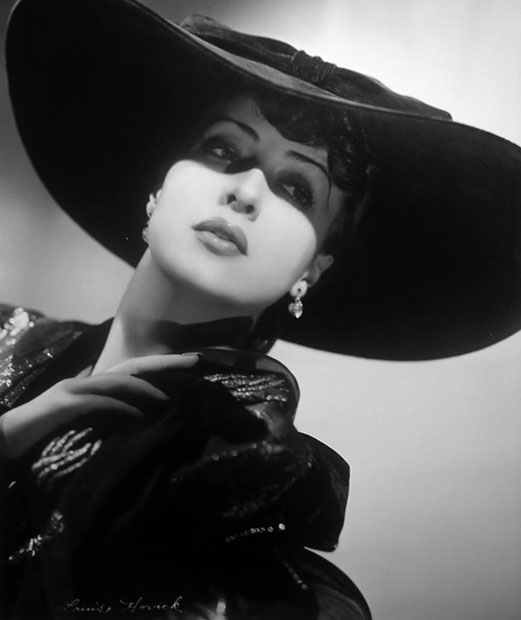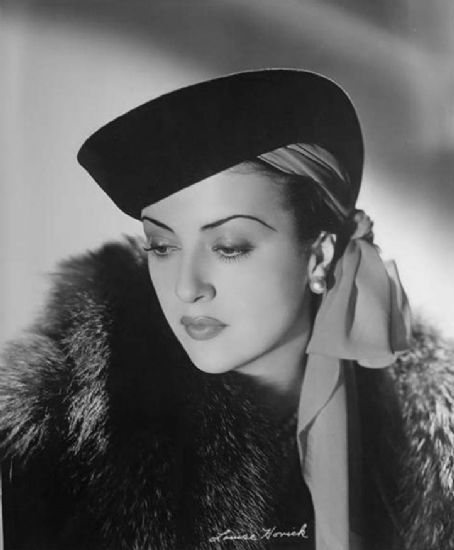 Gypsy Rose Lee, born Rose Louise Hovick, was a famous burlesque performer known far and wide for her stripteases. But she was also a dancer, actress, producer, author, and playwright whose 1957 memoir was made into the stage musical and film Gypsy. She also wrote a mystery novel called The G-String Murders and co-produced a musical revue called Star and Garter. It is said that her first striptease was accidental, occurring when the strap of her gown broke, causing it to fall to the floor during one of her acts. She went on to develop a more casual style of striptease, emphasizing the "tease" and incorporating humor. She was frequently arrested during police raids on her performances, which would be considered quite tame and in good taste today.

Dorothy Dandridge [1922-1965]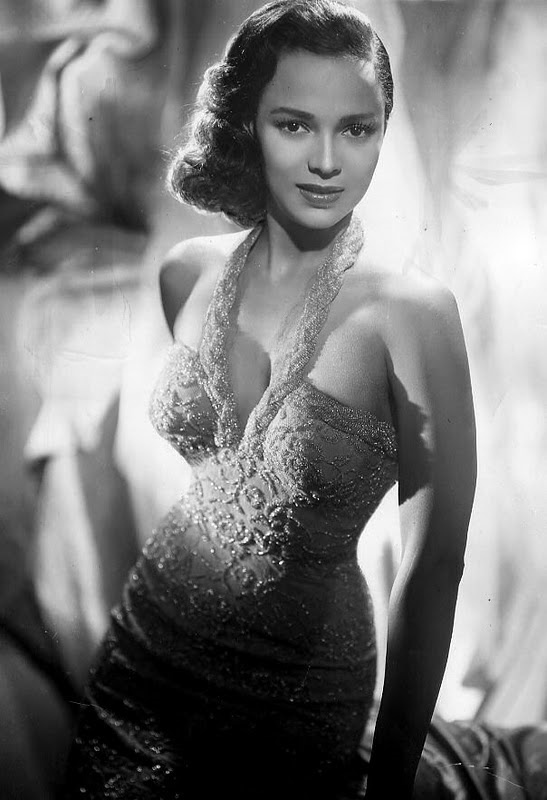 Dorothy Jean Dandridge was an African-American film and theatre actress, singer and dancer. She was the first black actress to be nominated for an Academy Award for Best Actress for her performance in the 1954 film Carmen Jones. In 1959, she was nominated for a Golden Globe Award for Porgy and Bess. Dandridge also performed as a vocalist in venues such as the Cotton Club and the Apollo Theater.

Greta Garbo [1905-1990]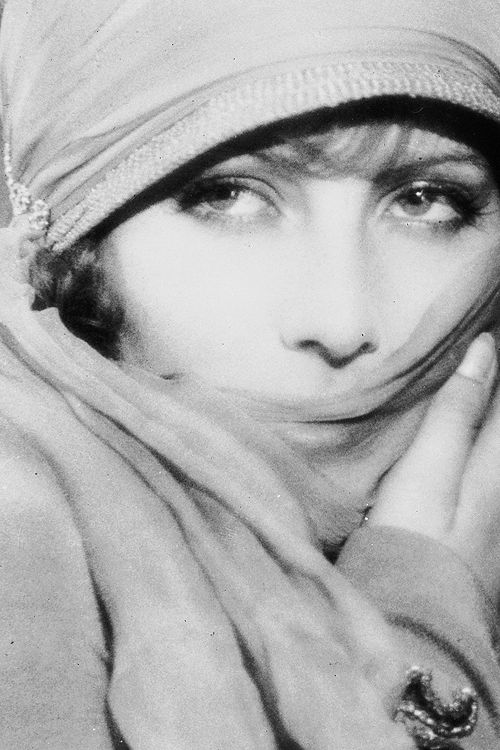 "There are many things in your heart you can never tell to another person. They are you, your private joys and sorrows, and you can never tell them. You cheapen yourself, the inside of yourself, when you tell them." — Greta Garbo

Audrey Hepburn [1929-1993]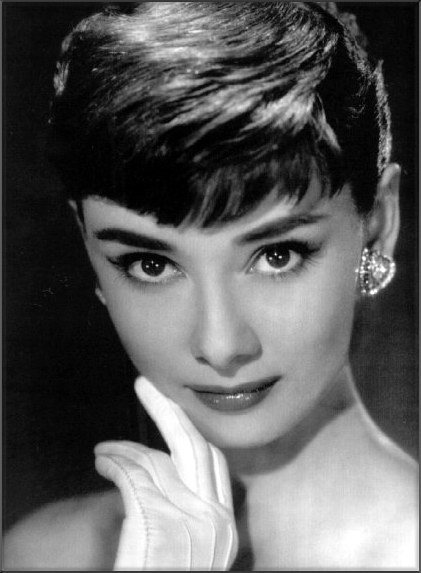 Lauren Bacall [1924-2014]





Brooke Shields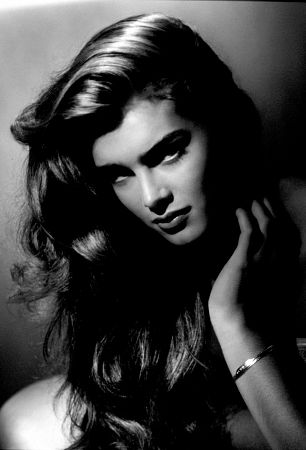 Elizabeth Taylor [1932-2011]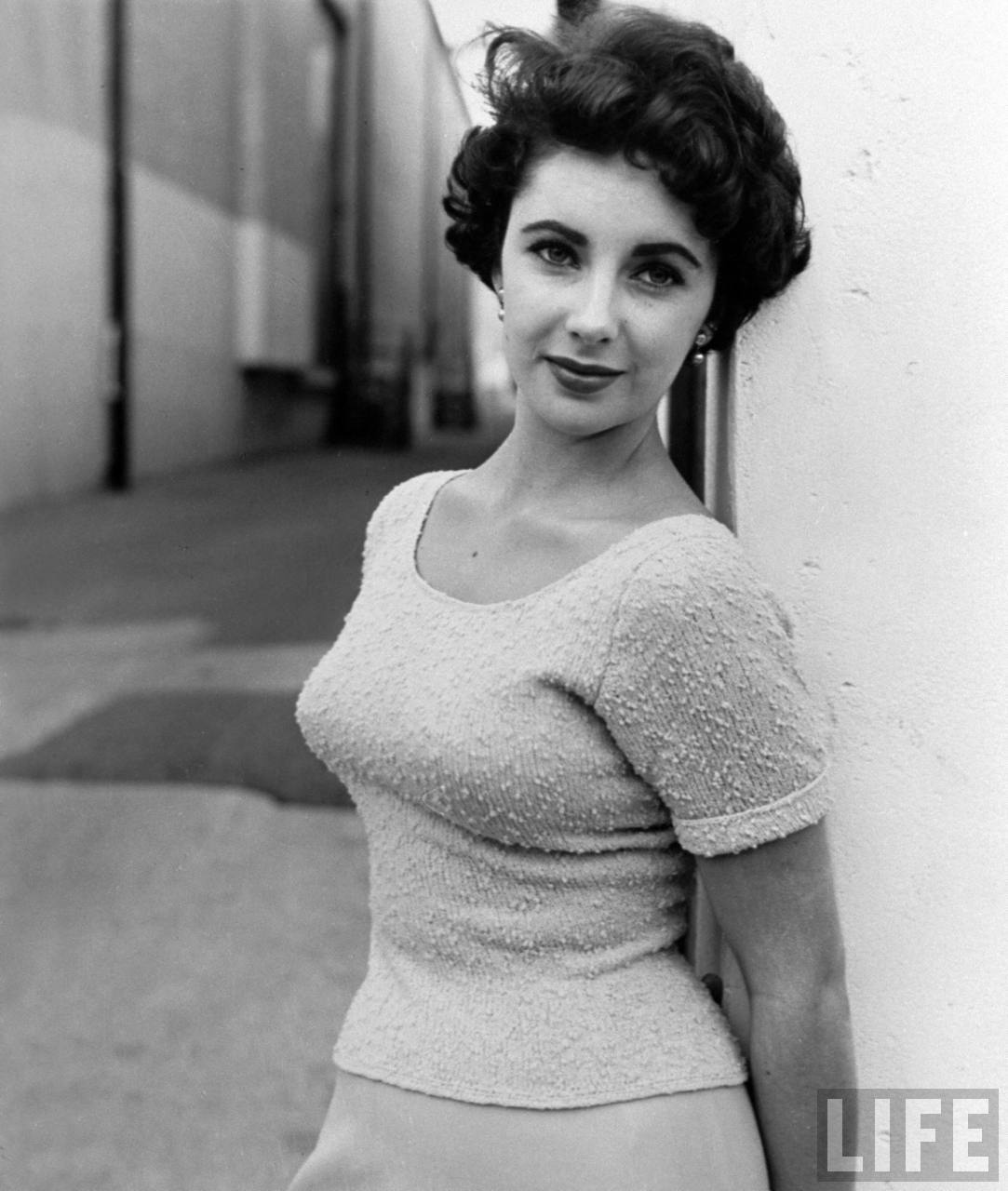 Brigitte Bardot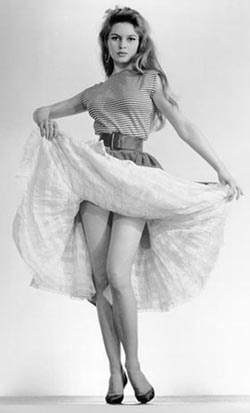 Brigitte Bardot was a ballet dancer nicknamed "Little Doe" by her colleagues. One of her classmates at ballet school was Leslie Caron. She later became a model, then an actress after fortuitously babysitting for the movie director Roger Vadim, whom she later married. She was frequently cast as ingénue or siren, in varying states of undress.

Bette Davis [1908-1989]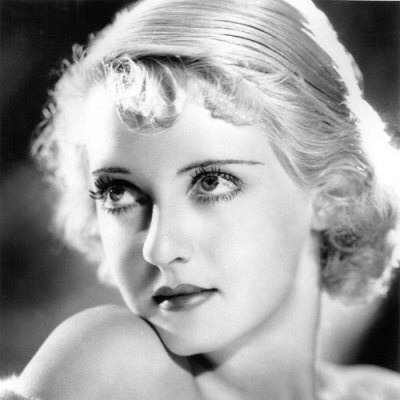 "She's got Bette Davis eyes ..."

Mary Anderson [1859-1940]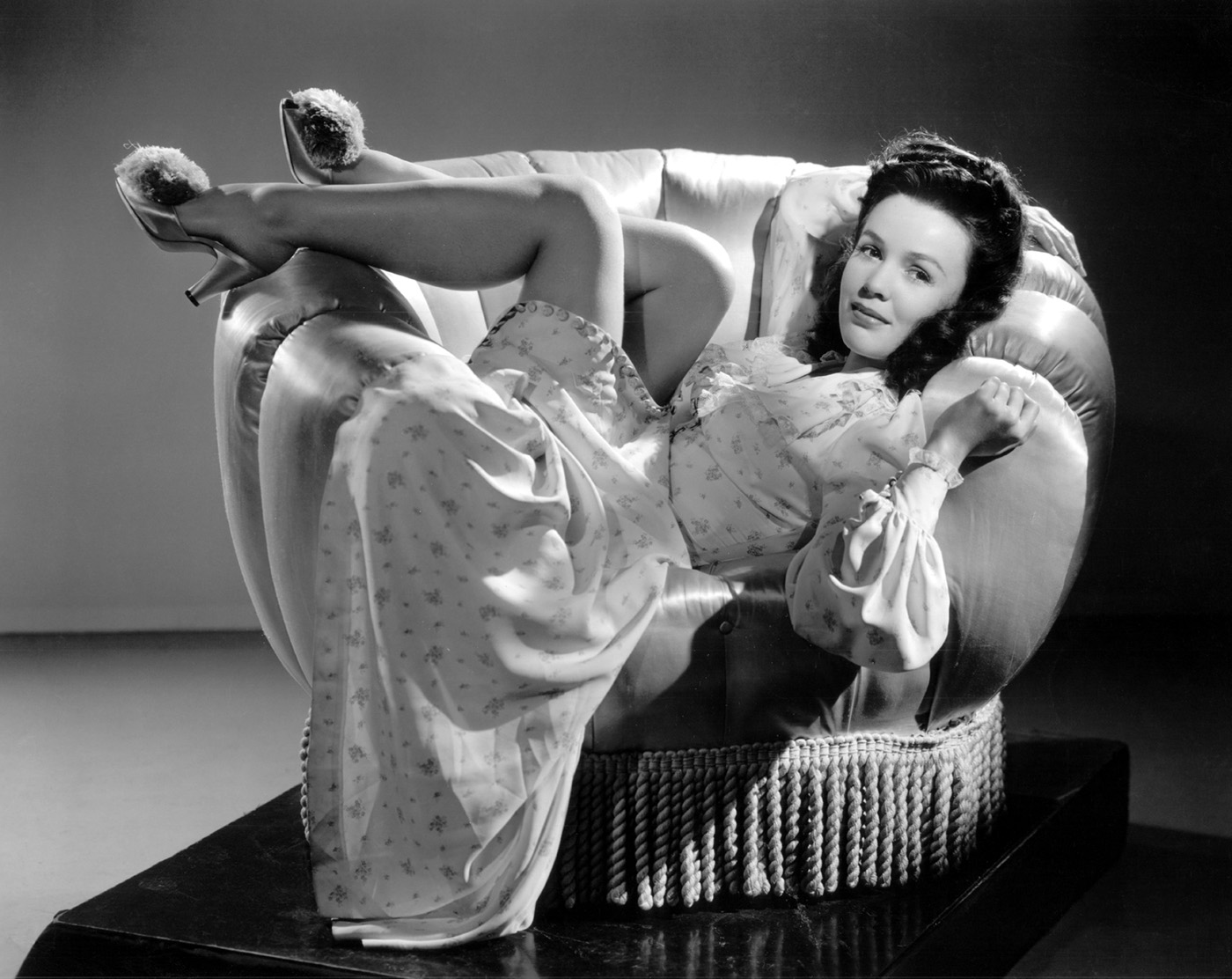 Mary Anderson was an accomplished Southern actress and the star of many a Shakespearean play.

Doris Eaton Travis [1904-2010] was the last living Ziegfeld Girl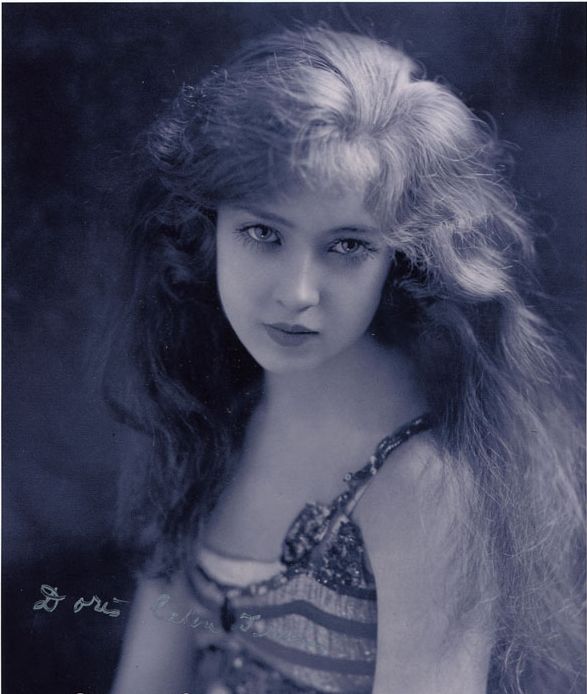 Norma Jean Baker [1926-1962], better known as Marilyn Monroe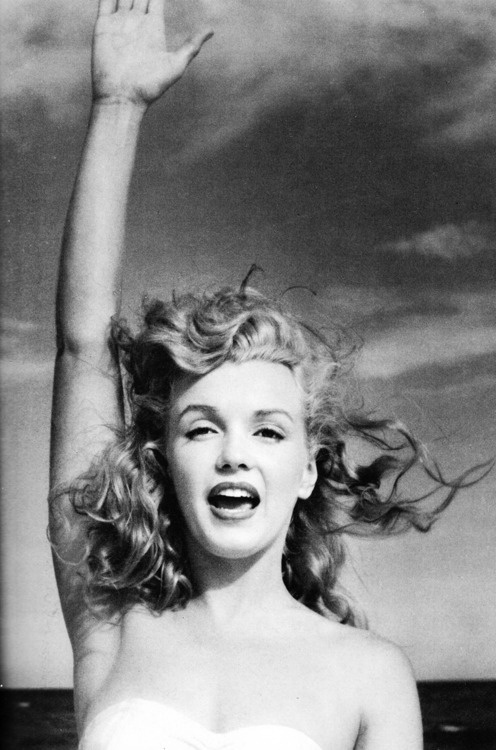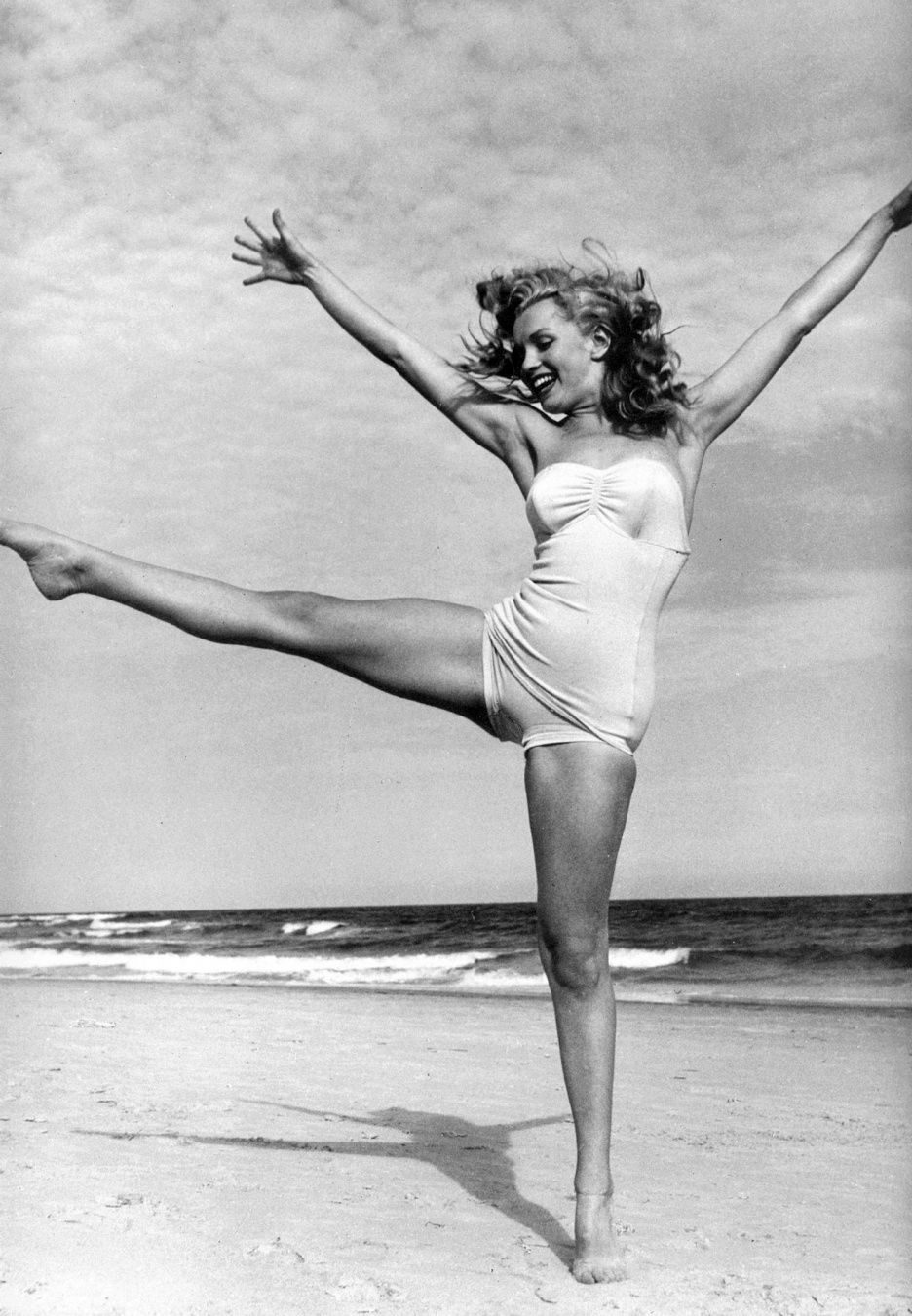 "Goodbye Norma Jean, we never knew you at all ..."

Princess Diana [1961-1997]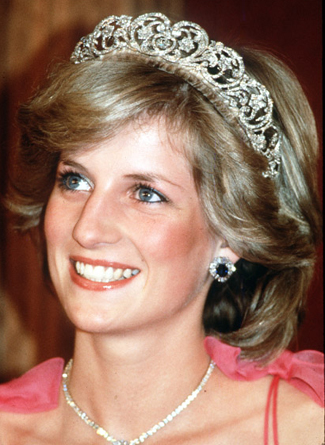 Diana Spencer became world-famous as Princess Diana when she married England's heir to the throne, Prince Charles.

Bar Rafaeli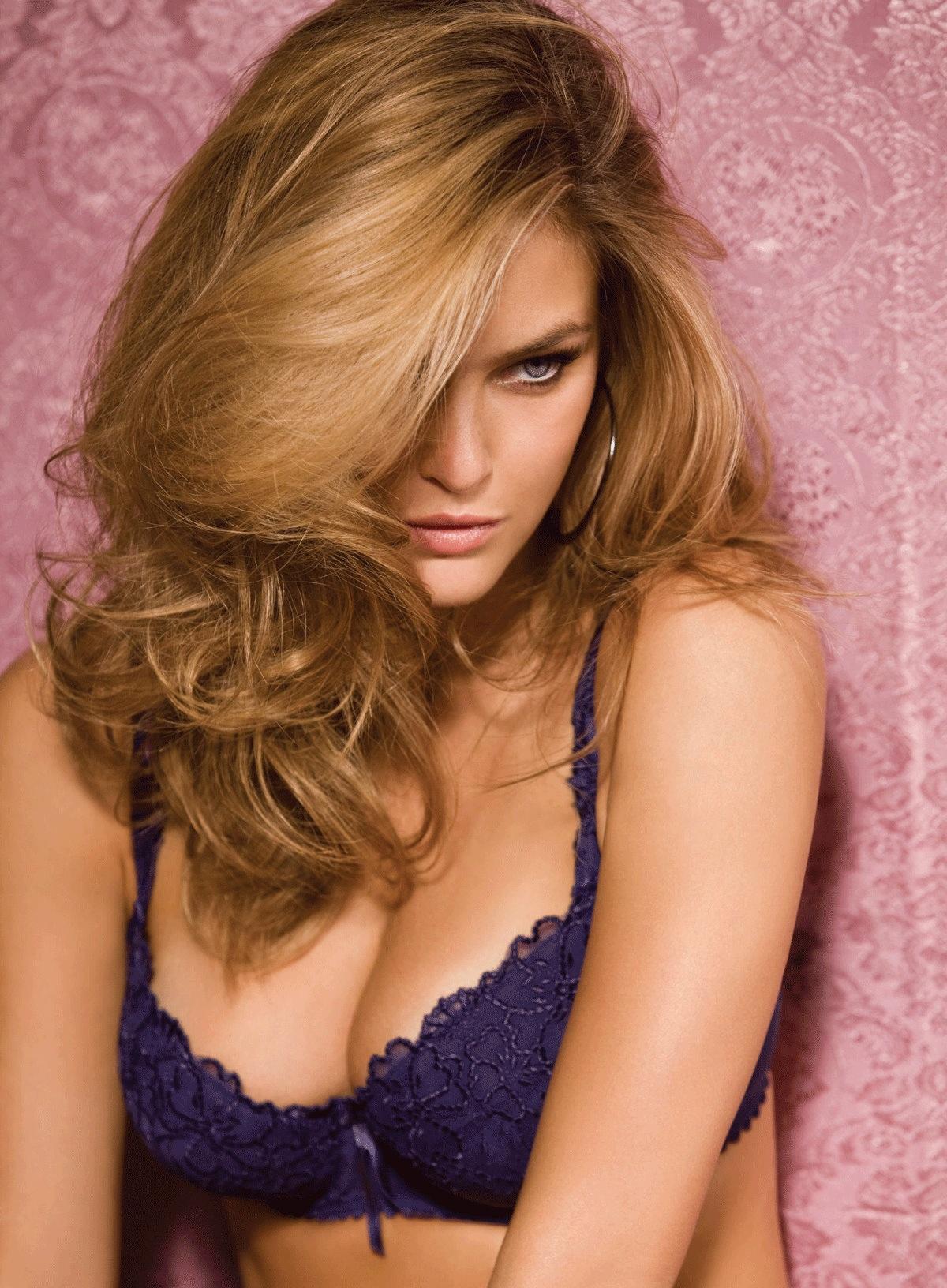 Mila Jovovich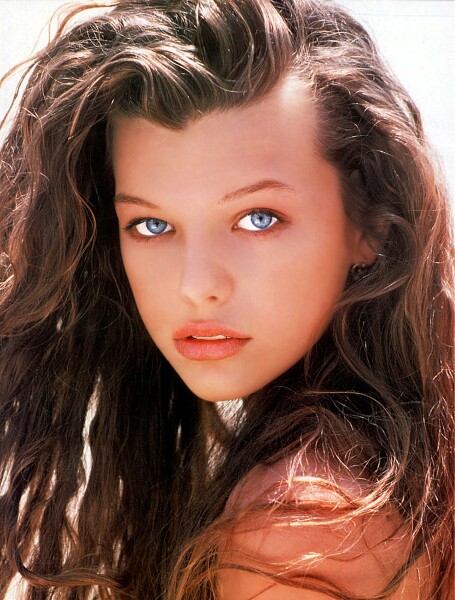 Scarlett Johansson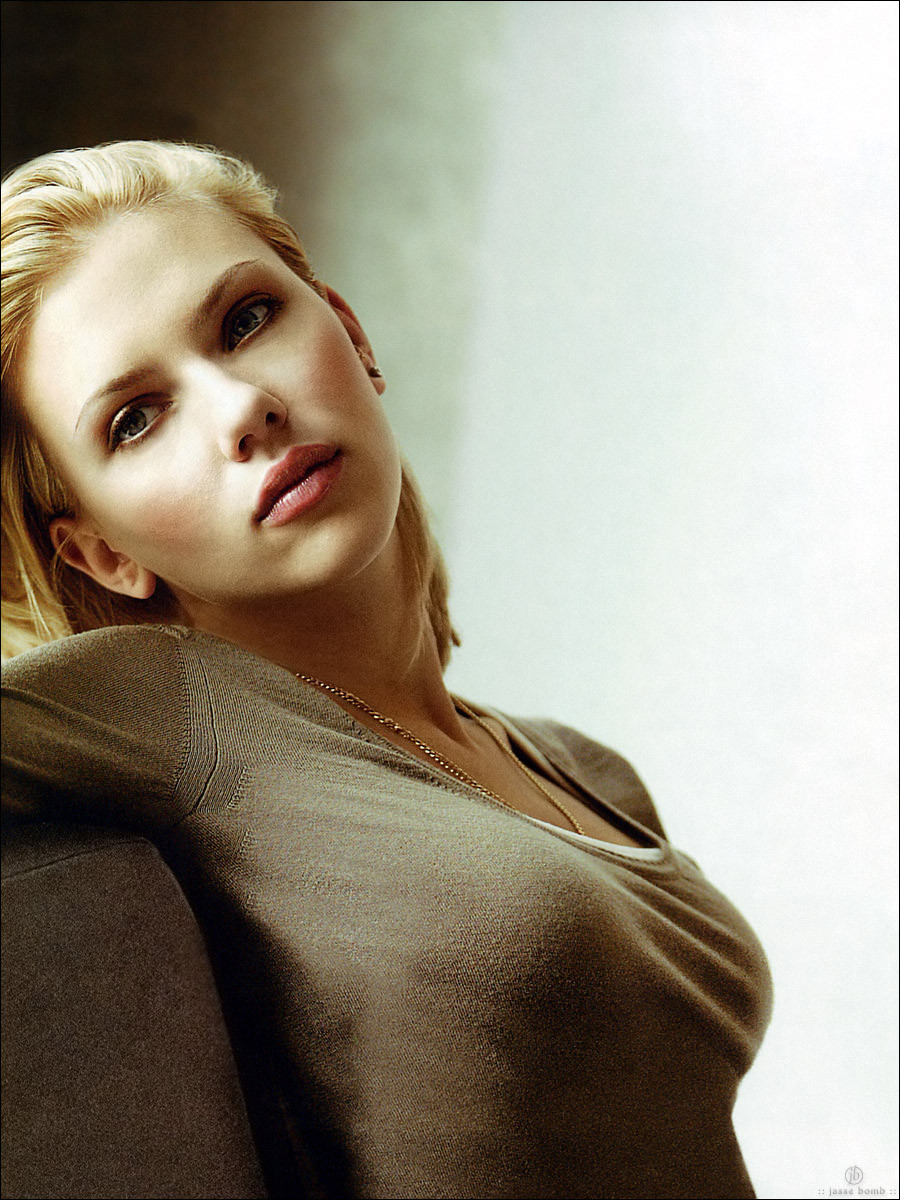 Amy Adams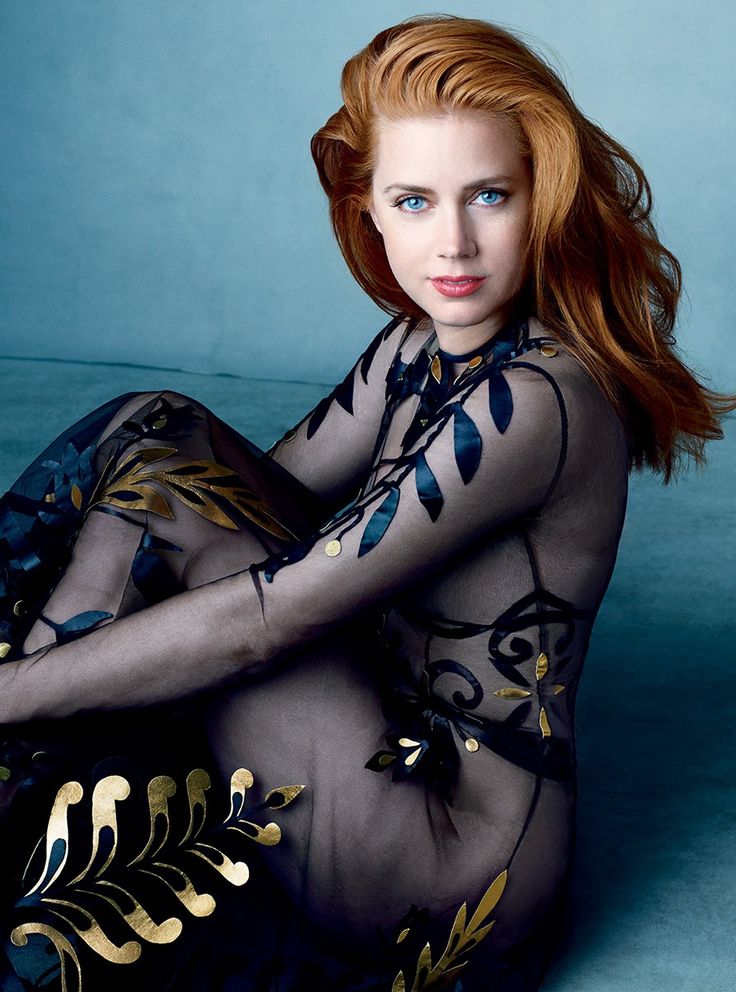 Kate Winslet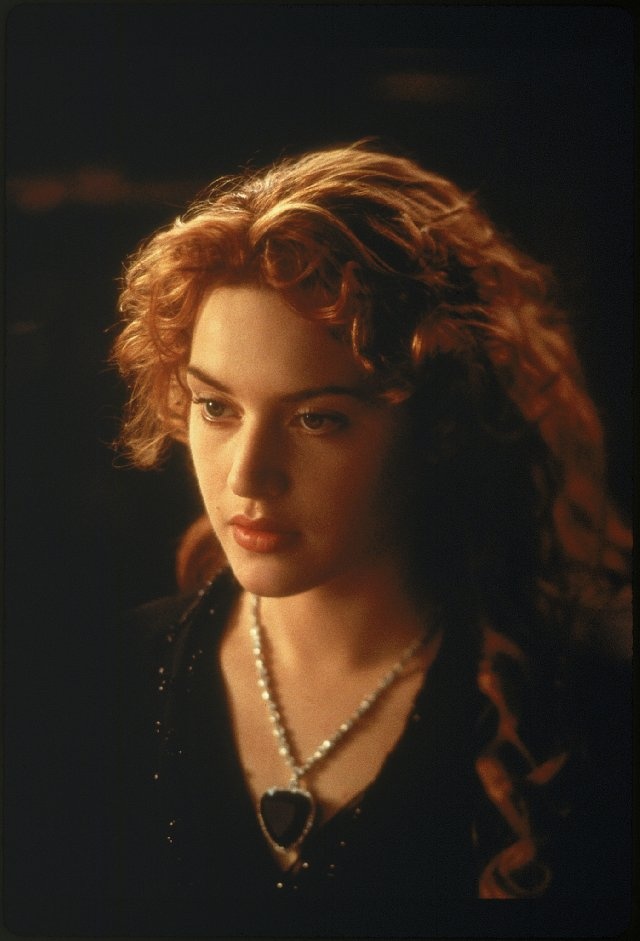 Iman




Iman Mohamed Abdulmajid, professionally known as Iman ("faith" in Arabic), is a Somali fashion model, actress and entrepreneur. A pioneer in the field of ethnic cosmetics, she is also noted for her charitable work. She is married to David Bowie. Iman is fluent in five languages: Somali, Arabic, Italian, French and English. With her long neck, tall stature, slender figure, fine features, copper-toned skin, and exotic accent, Iman was an instant success in the fashion world, though she herself insists that her looks are merely or typically Somali. She became a muse for many prominent designers, including Halston, Gianni Versace, Calvin Klein, Issey Miyake, Donna Karan, and, in particular, Yves Saint-Laurent.

Liv Tyler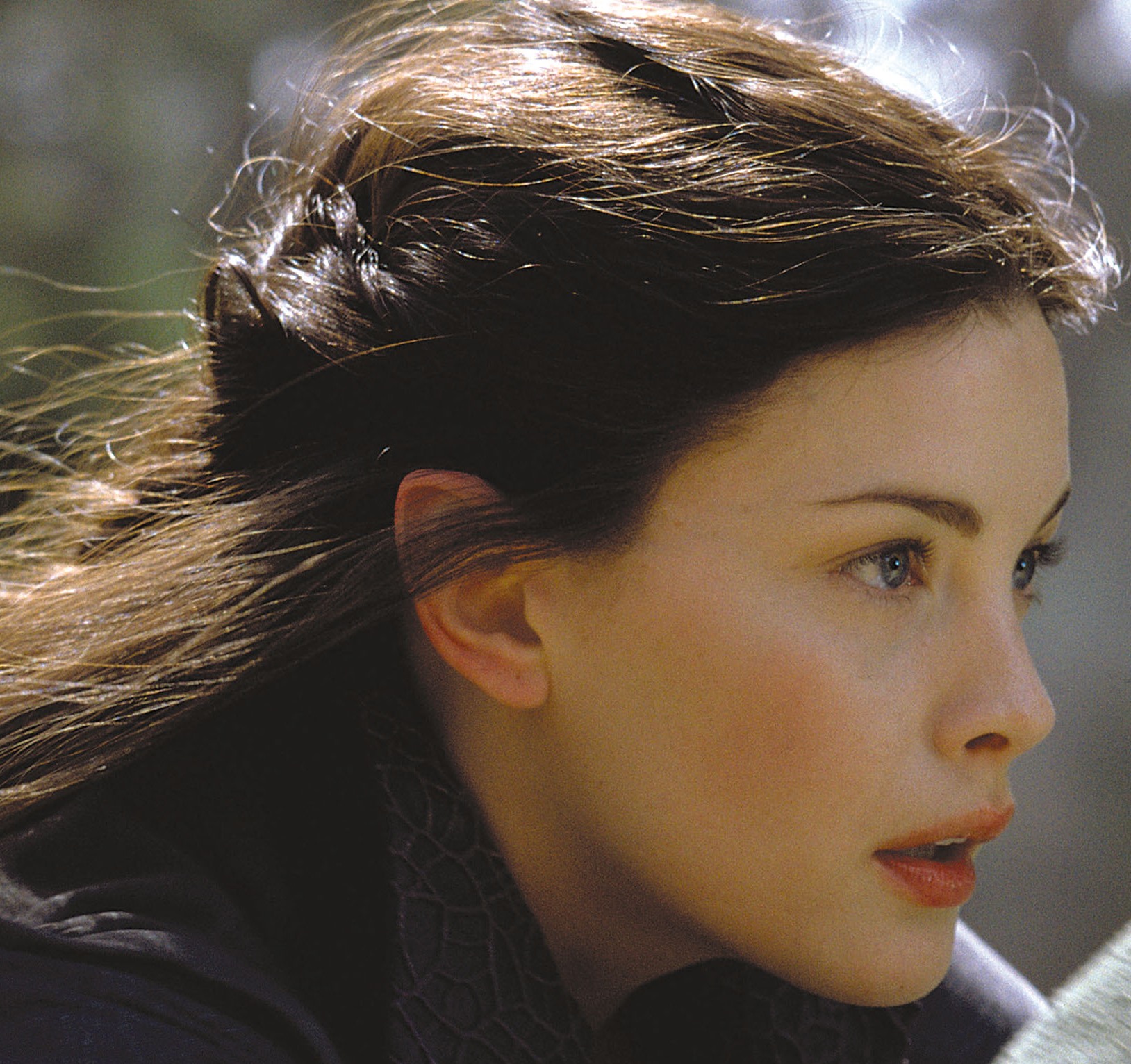 Jennifer Aniston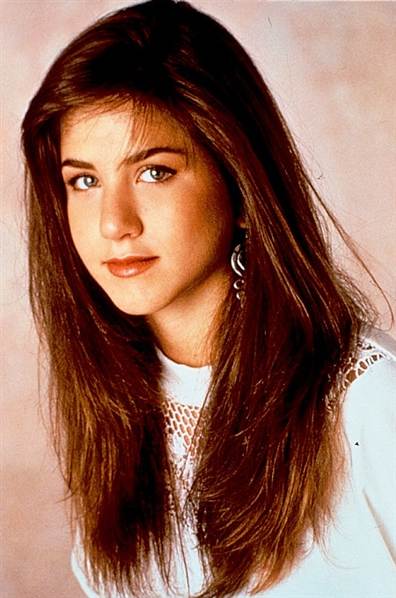 Rihanna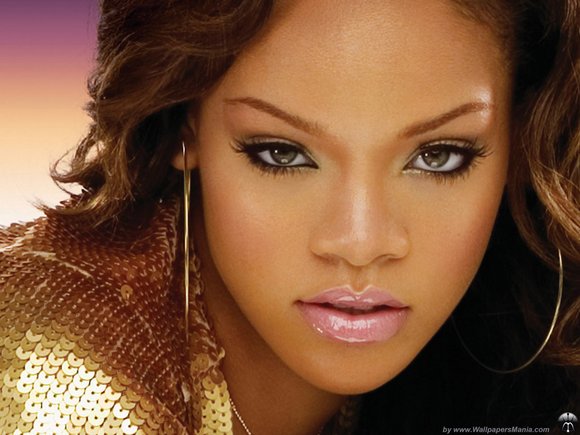 Christina Applegate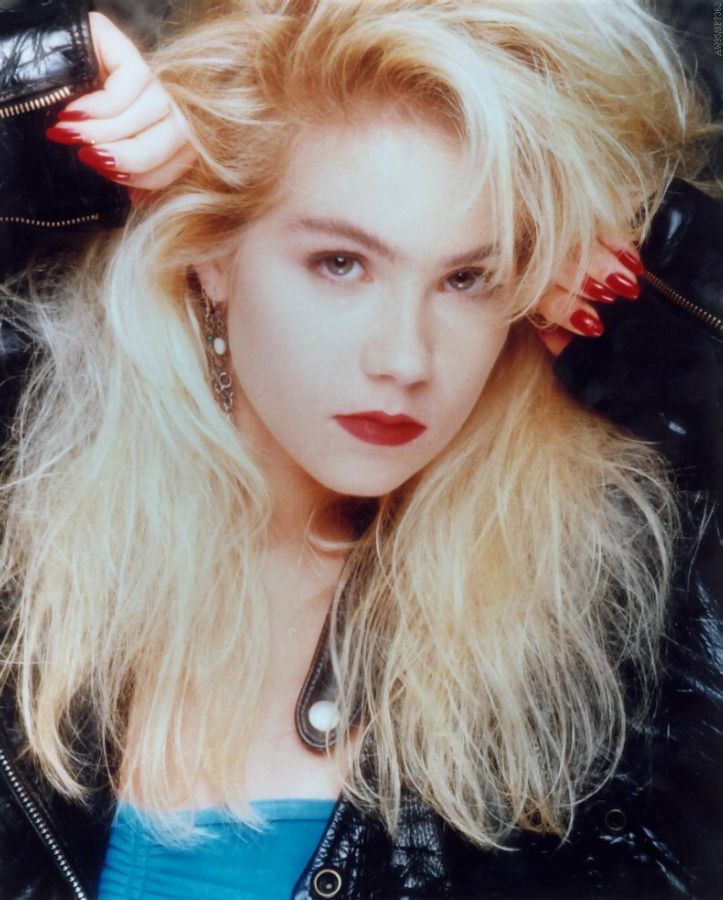 Bettie Page [1923-2008]


Bettie Page was one of the first Playboy "playmates" and she was so notorious for doing bondage stills and films that the movie made about her life was titled The Notorious Bettie Page. In 1958, she retired to become a Christian evangelist, after which she returned to live in her Bible belt hometown, Nashville, and went on to do full-time work with Billy Graham. Ironically, after her conversion she had a nervous breakdown and was institutionalized as insane for eight years.

Katy Perry as the second coming of Bettie Page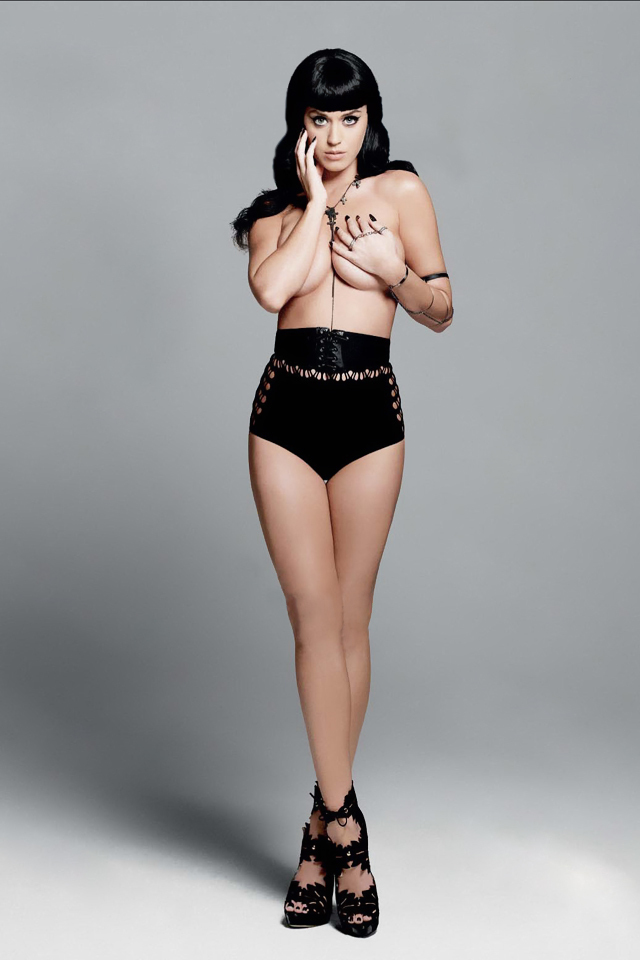 Kim Novak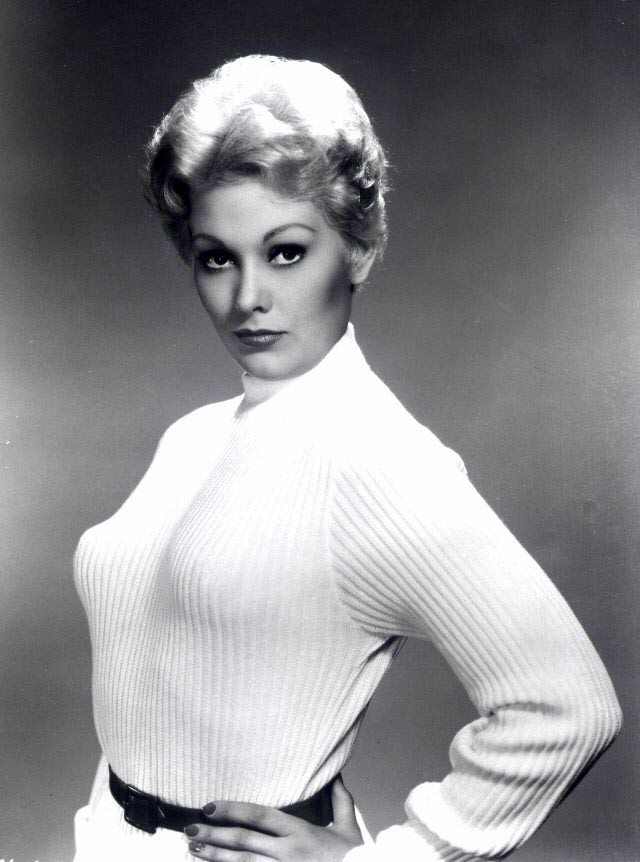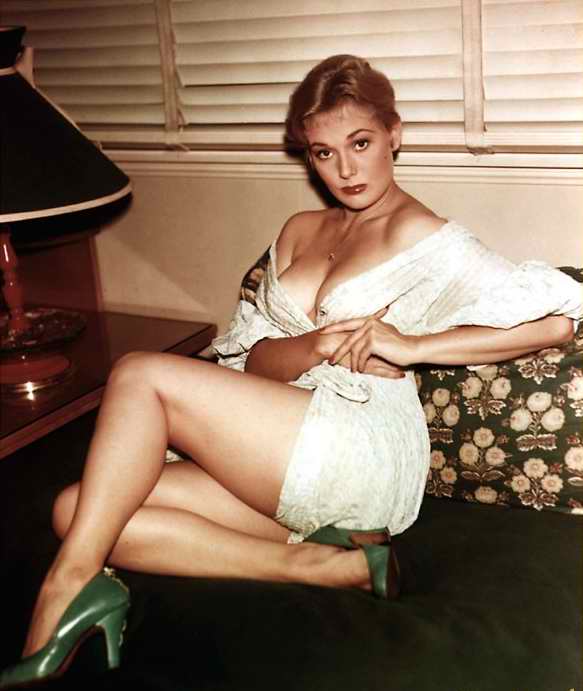 Rita Hayworth [1918-1987]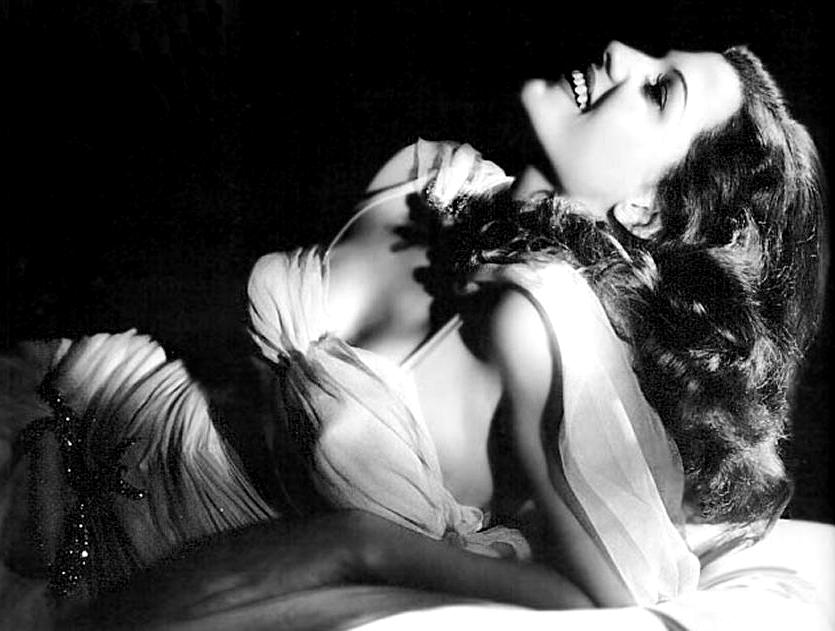 "Rita Hayworth gave good face ..."

Raquel Welch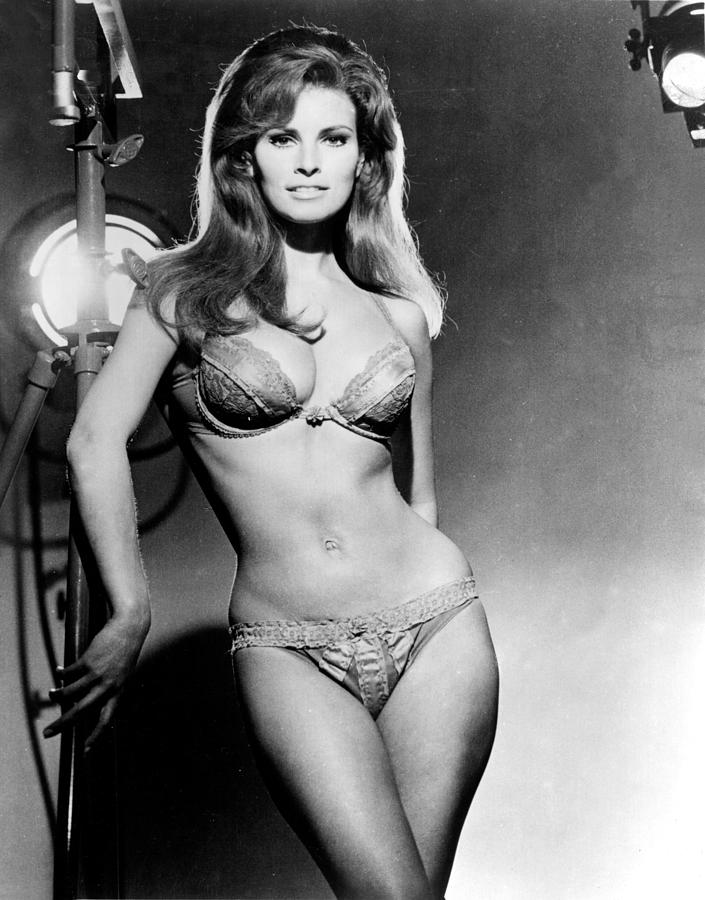 Lynda Carter




Angelina Jolie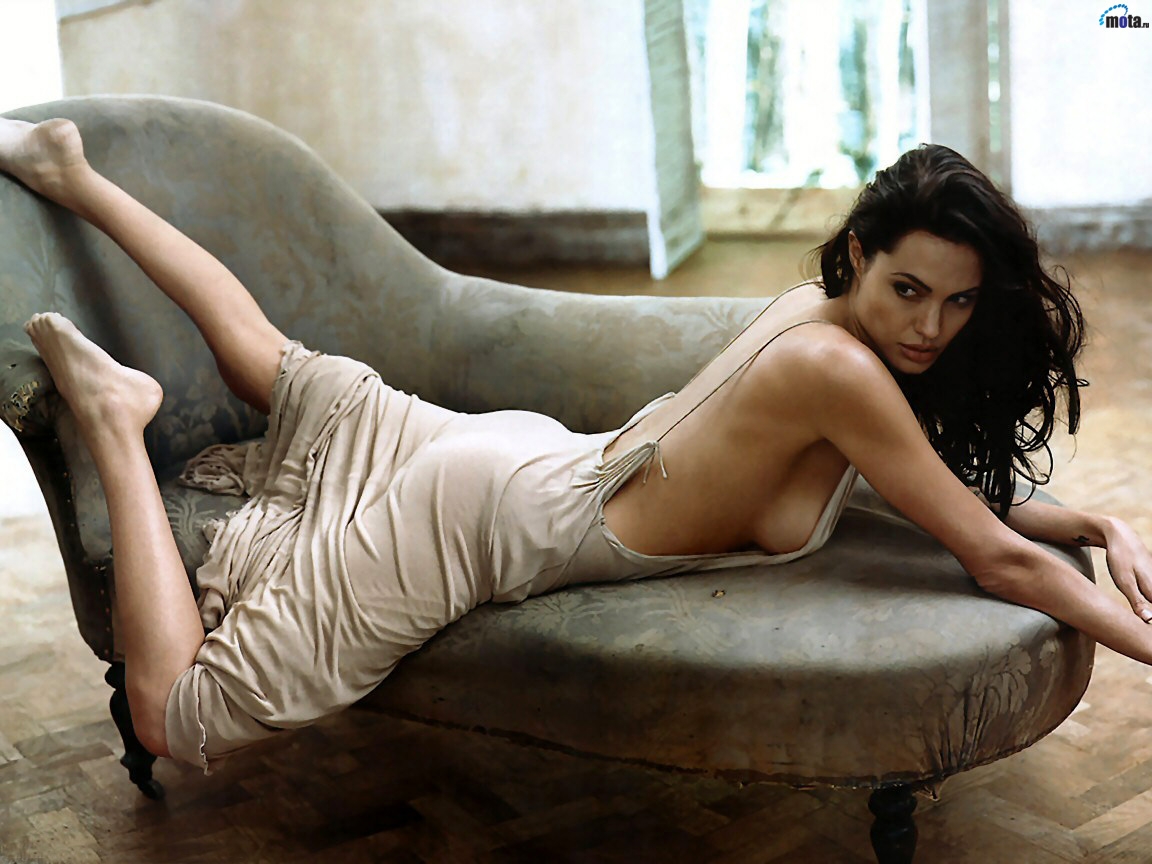 Kim Basinger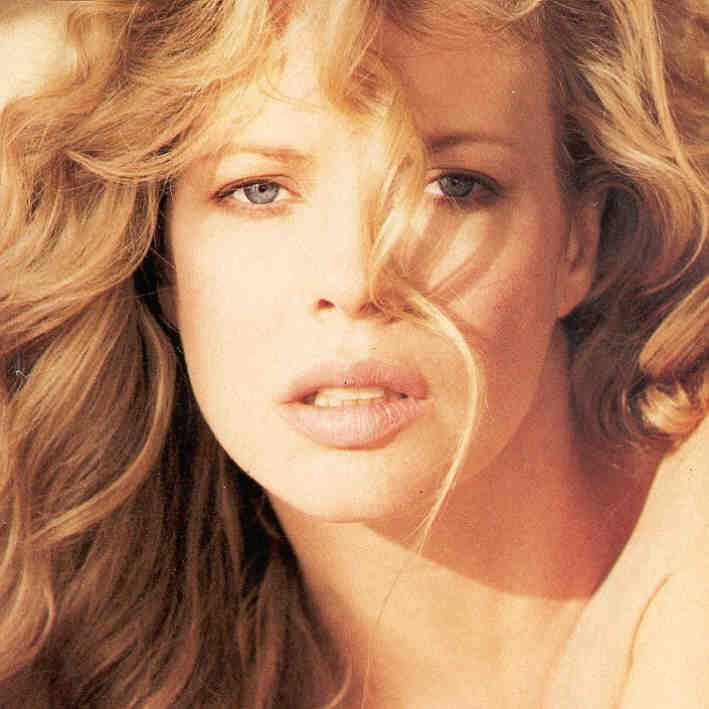 Cybill Shepherd in The Last Picture Show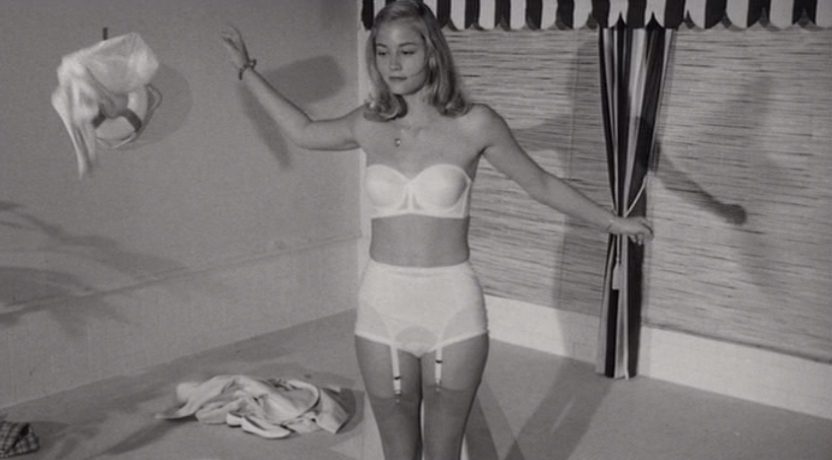 Sherry Britton [1918-2008]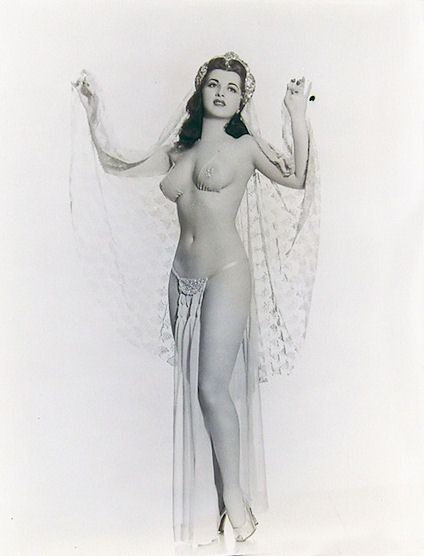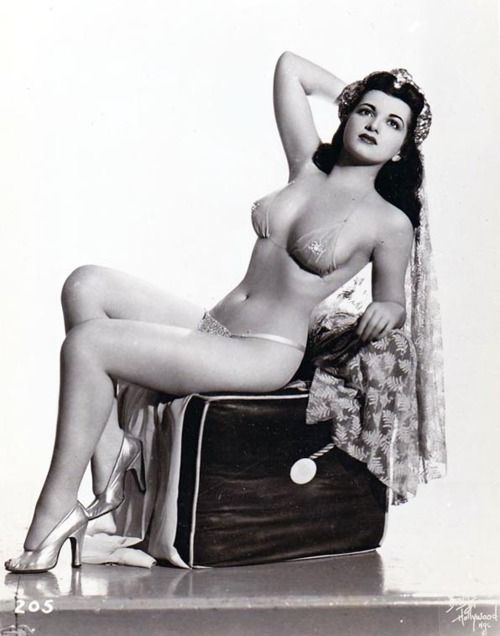 Sherry Britton was said to have "a figure to die for," and who can possibly disagree? She was a dancer who stripped to classical music, wearing tiaras and crowns, during the golden age of burlesque. If there was ever a more perfect female figure, I certainly haven't seen it and can't imagine it. Britton spent much of her time during WWII entertaining troops, for which she was made an honorary Brigadier General by President Franklin D. Roosevelt. After retiring, she attended Fordham and graduated magna cum laude at the age of 63.

Elle Macpherson "the Body"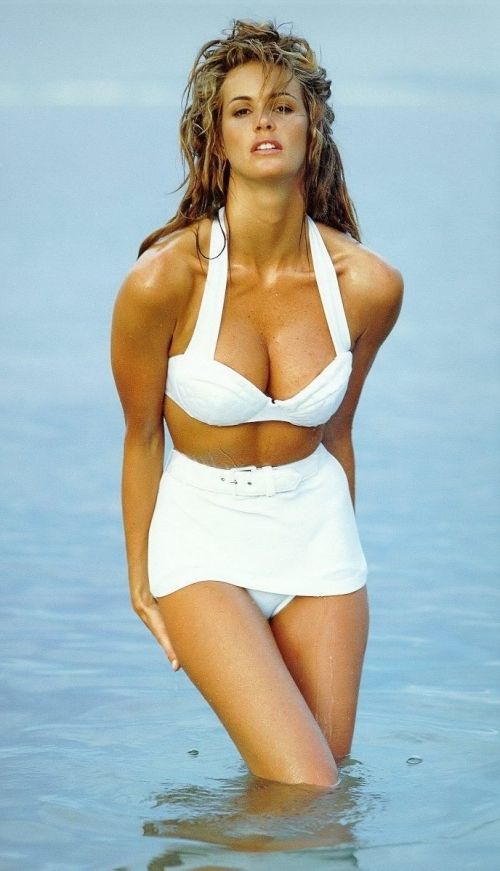 Victoria Pendleton, Cycling Champion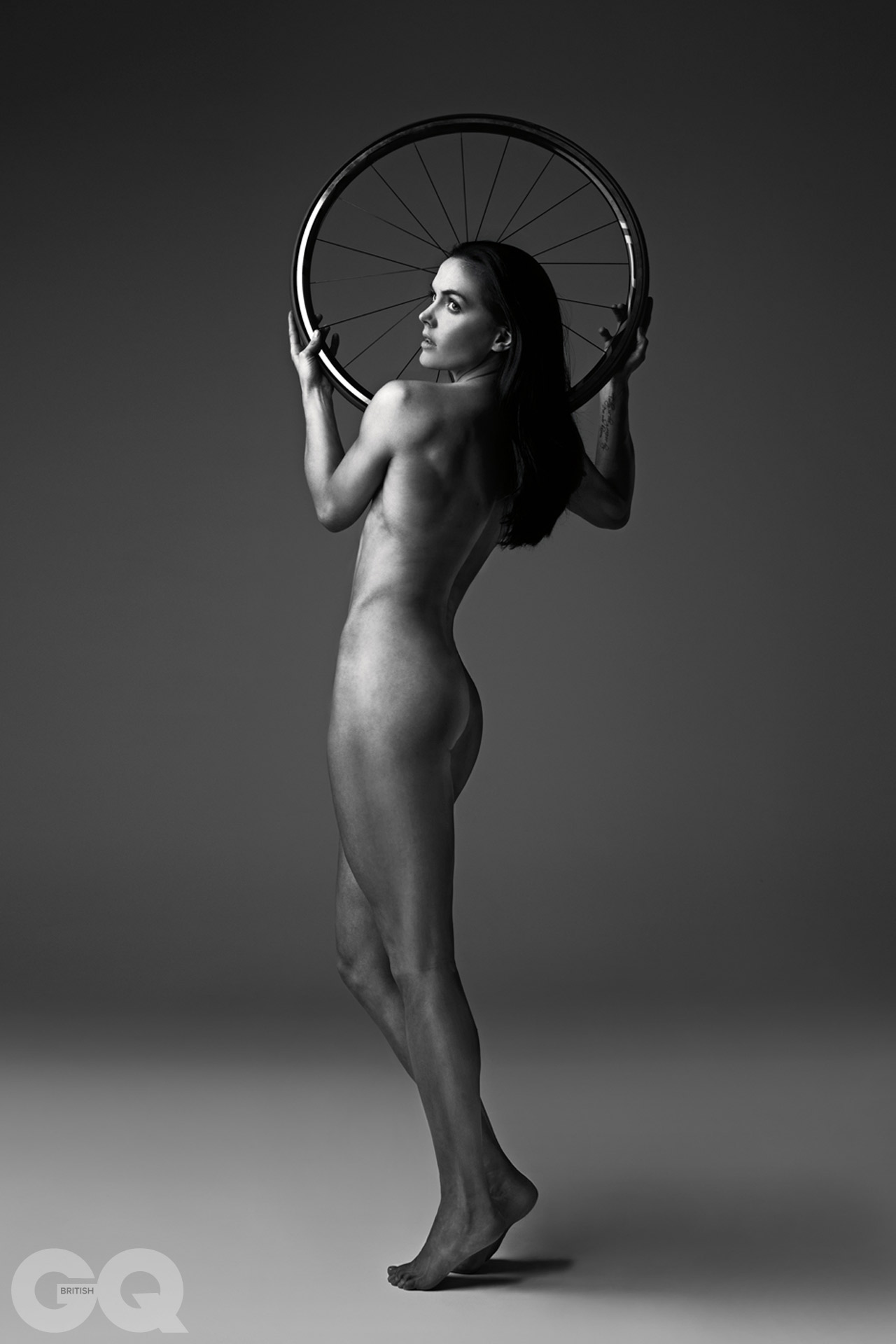 Kelly LeBrock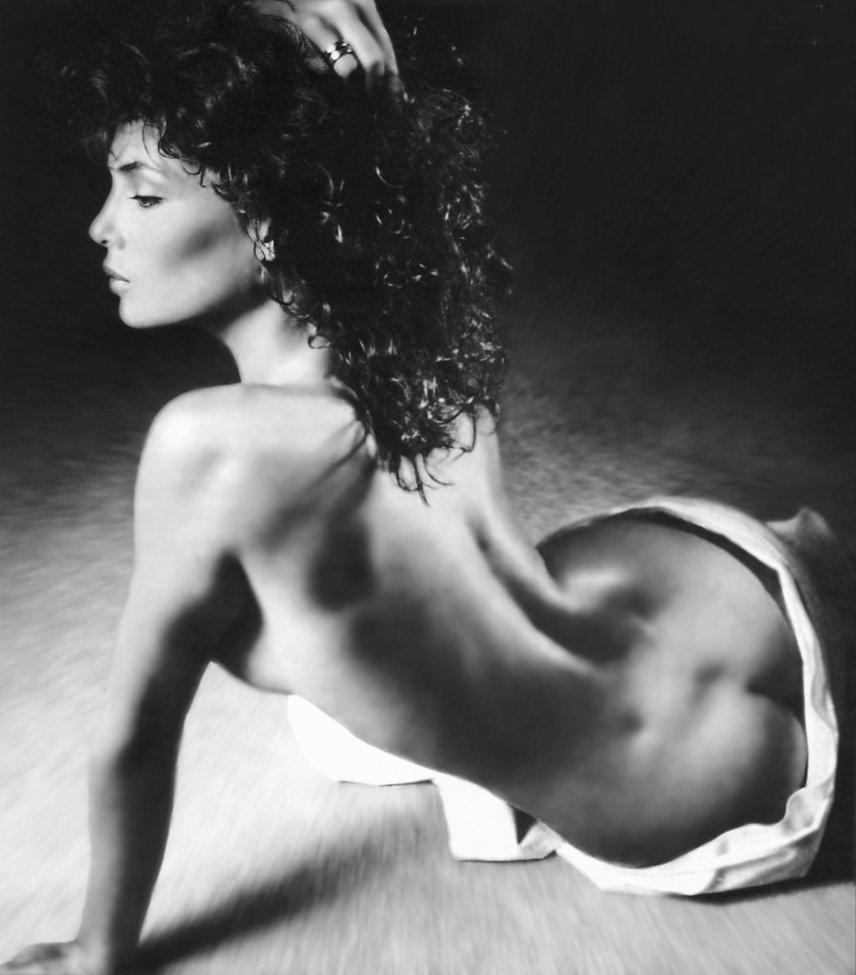 Maria Menounos





Jennifer Lawrence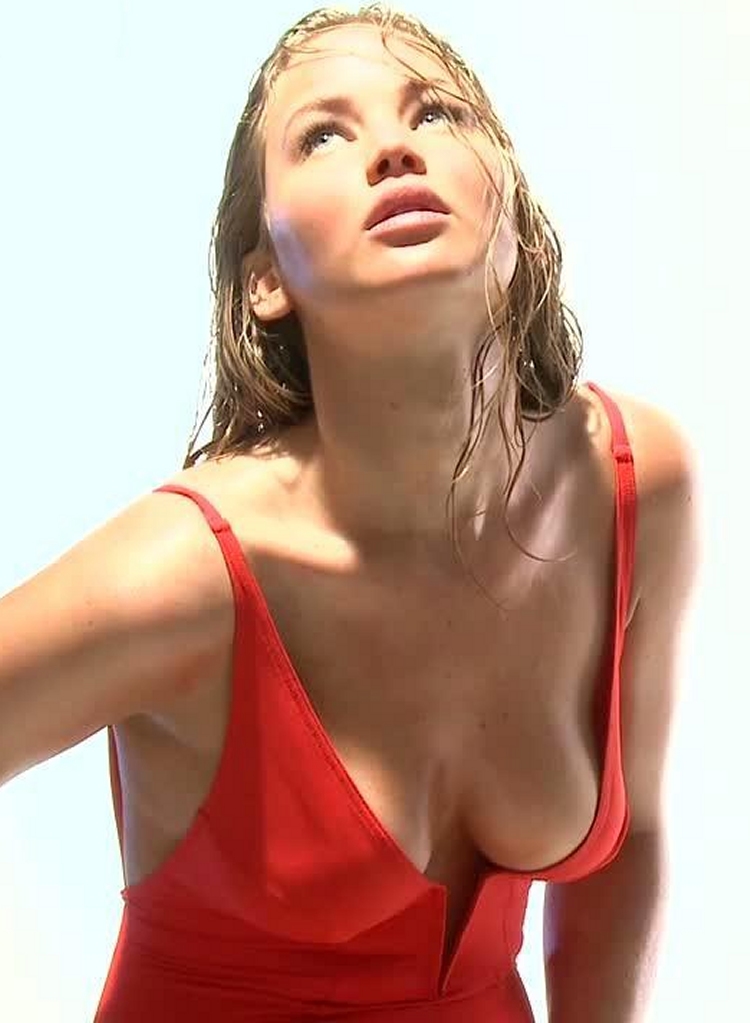 Jessica Alba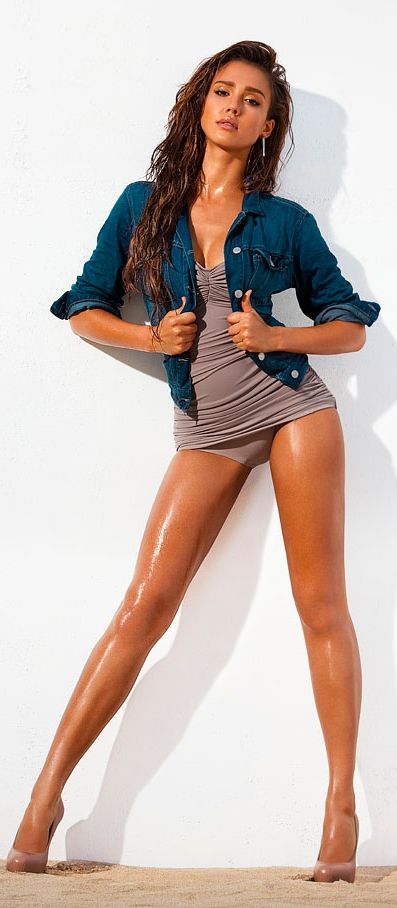 Megan Fox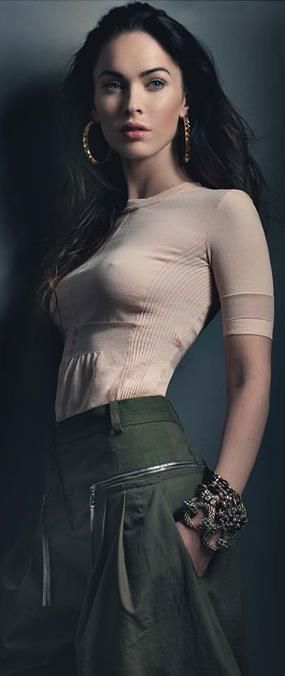 Stephanie Seymour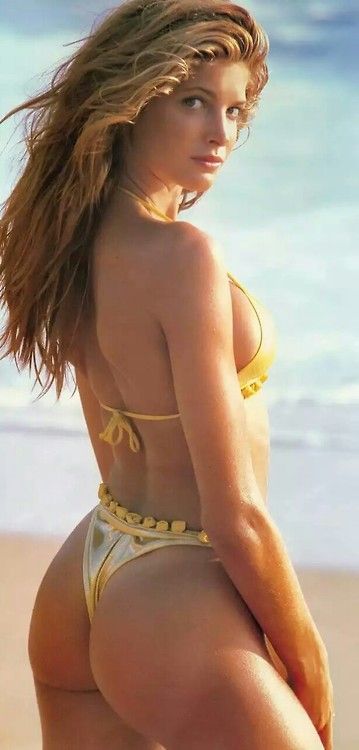 Adriana Lima





Karlie Kloss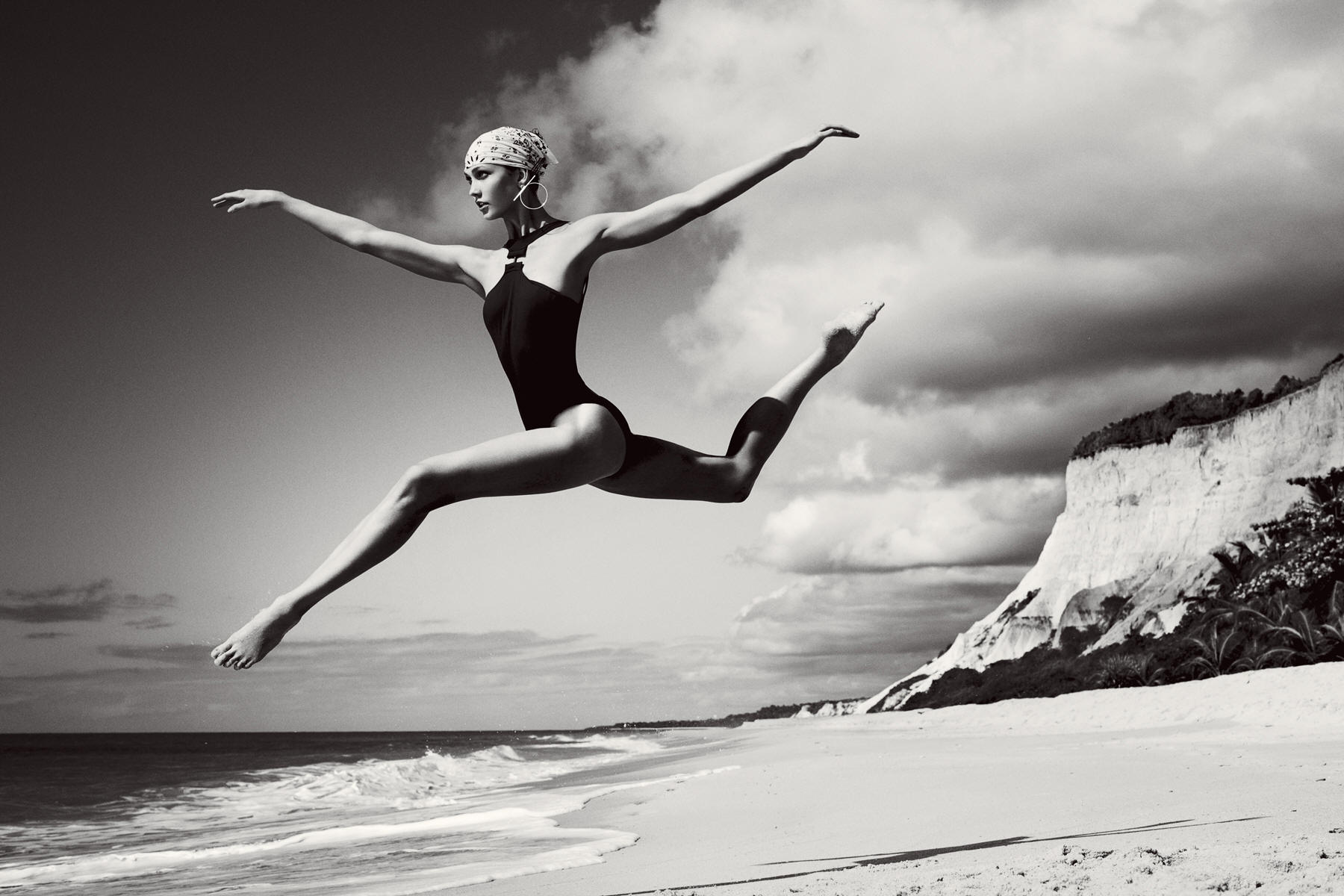 Cindy Crawford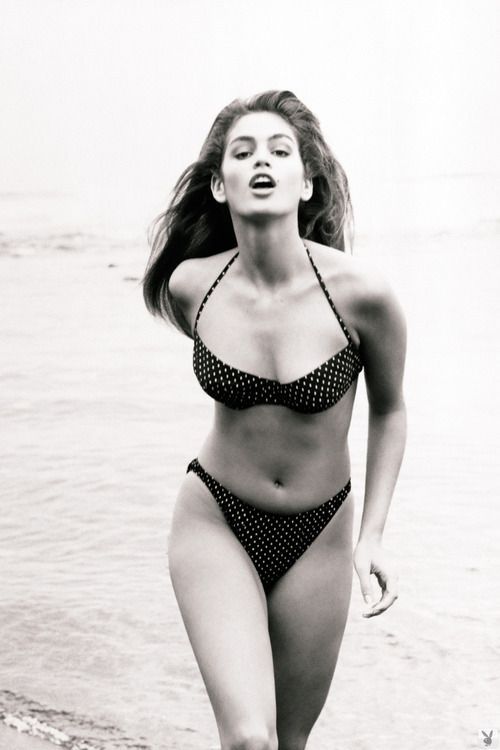 Alicia Whitten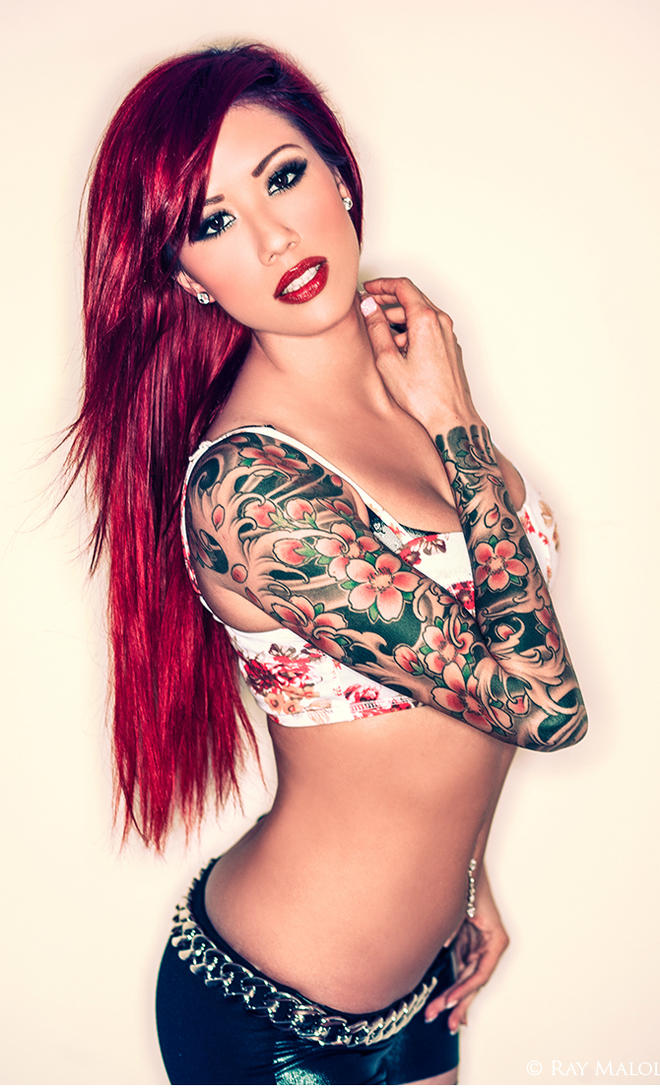 Gillian Anderson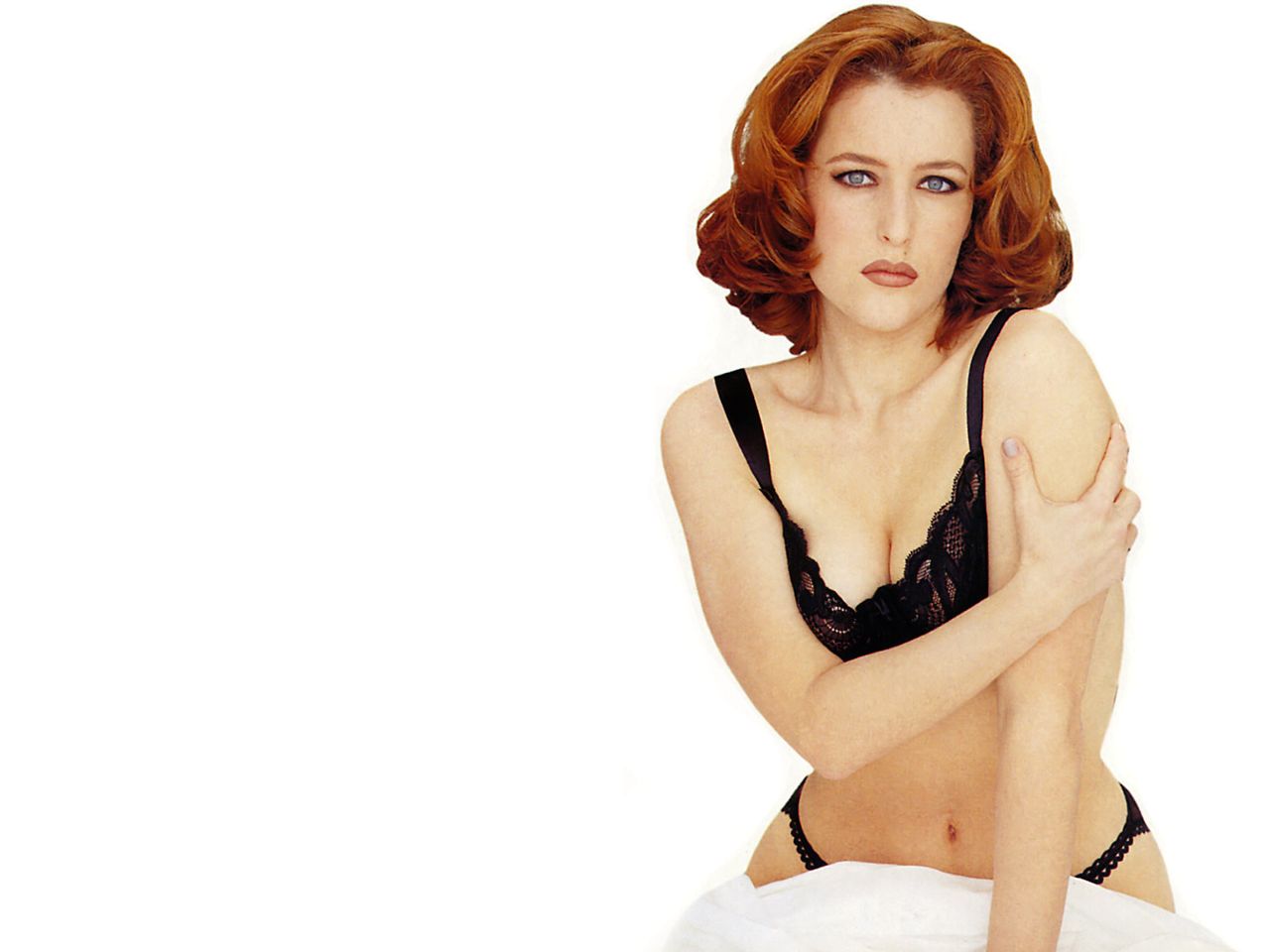 Linda Gray walking down a staircase in black lingerie in a scene from the TV show Dallas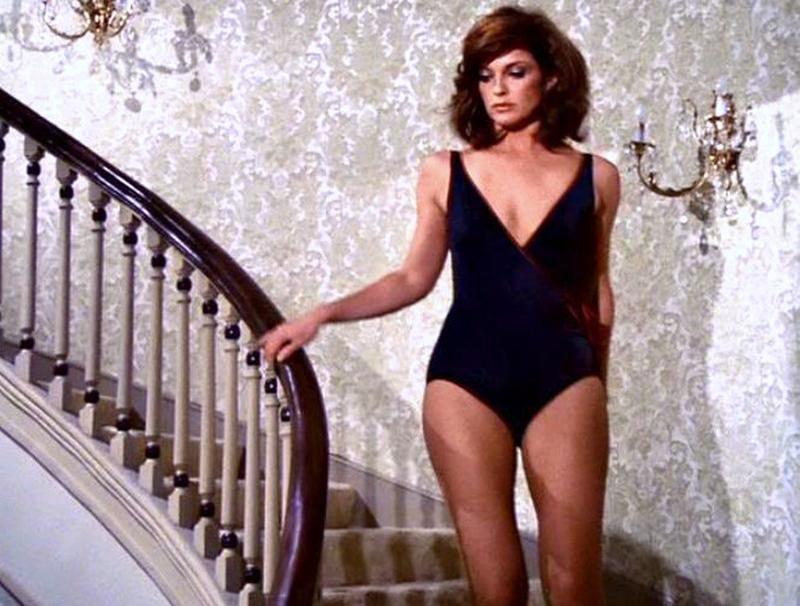 Brigitte Bardot, photographed in black lingerie by Peter Basch in 1957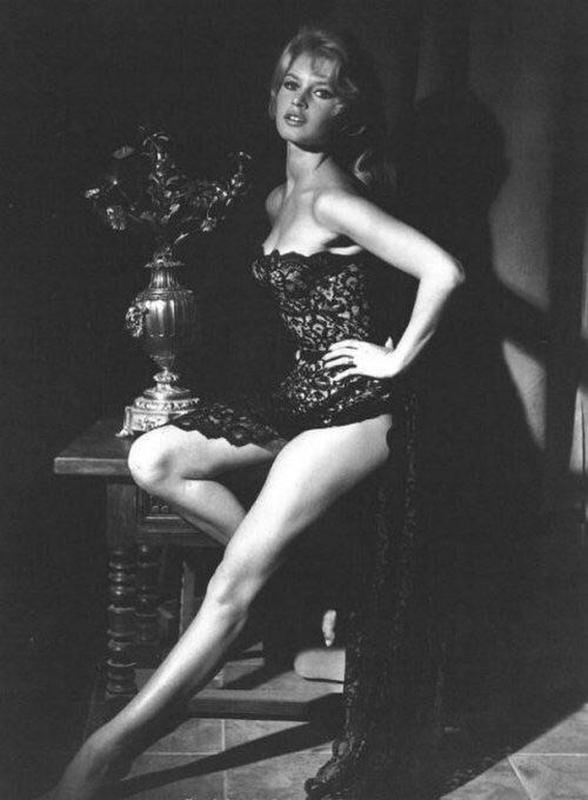 Lola Albright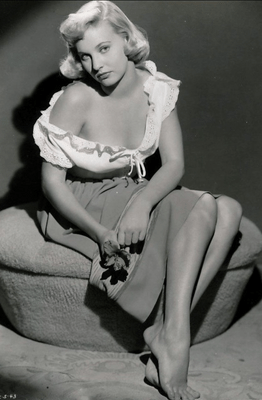 Connie Stevens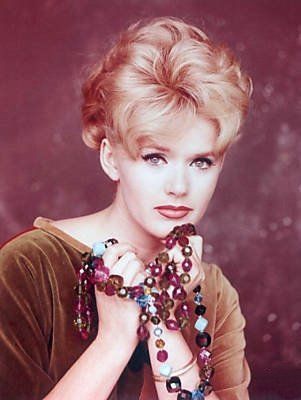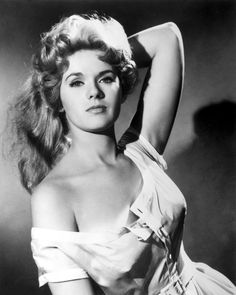 Myriam Fares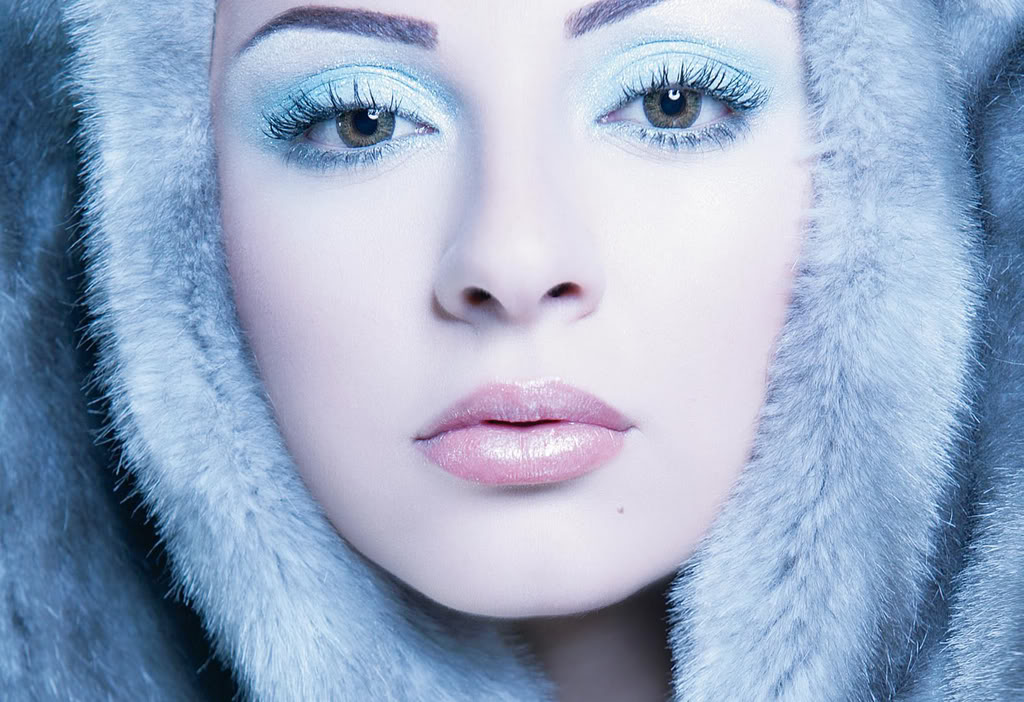 Myriam Fares is a Lebanese siren known as the "Queen of the Stage."

By clicking the hyperlinks below you can find other Visions of Beauty such as Hanaa Ben Abdesslem, Burnu Acquanetta, Amy Adams, Isabelle Adjani, Princess Deena Al Juhani Adbulaziz of Saudi Arabia, Nazanin Afshin-Jam, Nina Agdal, Malin Akerman, Jessica Alba, Hind al-Fayez, Kirstie Alley, Amal Alamuddin, Alessandra Ambrosio, Eva Amurri, Mary Anderson, Gillian Anderson, Jennifer Aniston, Fiona Apple, Lauren Bacall, Lucille Ball, Brigitte Bardot, Drew Barrymore, Kim Basinger, Kate Beckinsale, Madge Bellamy, Camilla Belle, Halle Berry, Valerie Bertinelli, Asifa Bhutto, Benazir Bhutto, Juliet Binoche, Betty Blythe, Nazanin Boniadi, Candice Boucher, Carole Bouquet, Toni Braxton, Sherry Britton, Charlotte Brontë, Kelly Brook, Betty Brosmer, Florence Brudenel Bruce, Elisabetta Canalis, Claudia Cardinale, Belinda Carlisle, Phoebe Cates, Arianny Celeste, Lacey Chabert, Cyd Charisse, Helena Christensen, Emmanuelle Chriqui, Corinne Clery, Amal Ramzi Alamuddin Clooney, Susan Coffey, Jennifer Connelly, Millie Corretjer, Lotta Crabtree, Cindy Crawford, Dani Crayne, Penelope Cruz, Kaley Cuoco, Miley Cyrus, Dorothy Dandridge, Brooklyn Decker, Dorian Dennis, Ruby Dhalla, Princess Diana, Yamila Diaz-Rahi, Dido, Celine Dion, Diana Dors, Geraldine Doyle aka "Rosie the Riveter," Mackenzie Drazan, Isadora Duncan, Eliza Dushku, Anita Eckberg, Queen Elizabeth I, Tara Emad, Linda Evangelista, Alice Eve, Hoda Fadel, Dakota Fanning, Frances Farmer, Isla Fisher, Megan Fox, Leyrn Franco, Sarah Gadon, Sara Galimberti, Greta Garbo, Virginie Amélie Avegno Gautreau (aka Madame X), Sethrida Geagea, Meriam George, Yasmeen Ghauri, Louise Glaum, Maud Gonne, Arwa Gouda, Eva Green, Maggie Gyllenhaal, Gigi Hadid, Lisa Halaby (Queen Noor of Jordan), Imaan Hammam, Mona Abou Hamze, Anne Hathaway, Alyson Hannigan, Salma Hayek, Anaya Hayes, Helene Anna Held, Tricia Helfer, Christina Hendricks, Audrey Hepburn, Jennifer Love Hewitt, Faith Hill, Ellen Hoog, Bryce Dallas Howard, Iman, Bianca Jagger, Michelle Jenneke, Amy Johnson, January Jones, Mila Jovovich, Ashley Judd, Iris Kavka, Fanny Kemble, Miranda Kerr, Nicole Kidman, Keira Knightley, Joanna Krupa, Mila Kunis, Hedy Lamarr, Lillie Langtry, Ali Larter, Jennifer Lawrence, Vivien Leigh, Orly Levy, Soong Ching Ling, Blake Lively, Adriana Lima, Gina Lollobrigida, Jennifer Lopez, Sophia Loren, Courtney Love, Myrna Loy, Elle Macpherson, Madonna, Alma Mahler, Ayla Malik, Shlomit Malka, Jayne Mansfield, Ghislaine Maxwell, Rachel McAdams, Rose McGowan, Katherine McPhee, Leighton Meester, Marta Menegatti, Roanne Mgbemere, Alyssa Milano, Edna St. Vincent Millay, Marissa Miller, Siena Miller, Antonija Misura, Kelly Monaco, Alex Morgan, Huda Naccache, Yara Naoum, Evelyn Nesbit, Olivia Newton-John, Stevie Nicks, Brigitte Nielsen, Florence Nightingale, Kim Novak, Annie Oakley, Maureen O'Hara, Ann-Margret Olsson, Jacqueline Kennedy Onassis, Zsa Zsa Padilla, Grace Park, Candace Parker, Dorothy Parker, Eleanor Parker, Danica Patrick, Victoria Pendleton, Sasha Pivovarova, Laura Prepon, Priscilla Pressley, Lisa Marie Pressley, Behati Prinsloo, Molly C. Quinn, Charlotte Rampling, Dorothy Revier, Christina Ricci, Molly Ringwald, Virginia Roberts, Isabella Rossellini, Lillian Russell, Sade, Eve Marie Saint, Nicole Scherzinger, Jean Seberg, Jane Seymour, Lizabeth Scott, Anne Sexton, Shanina Shaik, Shakira, Maria Sharpova, Cybill Shepherd, Johanna Sjoberg, Hope Solo, Belle Starr, Jan Sterling, Sharon Stone, Madeline Stowe, Candace Swanepoel, Taylor Swift, Sharon Tate, Princess Amira Al Taweel o

f

Saudi Arabia, Dita Von Teese, Uma Thurman, Christy Turlington, Shania Twain, Kate Upton, Meryem Uzerli, Gloria Vanderbilt, Natalia Vodianova, Anne Vyalitsyna, Martha Washington, Haifa Wehbe, Mae West, Rosie Huntington-Whiteley, Olivia Wilde, Katarina Witt, Esther Williams, Vanessa Williams, Kate Winslet, Rachel Hurd Wood, Deborah Ann Woll, Natalie Wood, Virginia Woolf, Kim Yuna, Asifa Zardari, Zhang Ziyi

Coming soon to these pages: Casey Eastham, Julie Andrews, Adrienne Barbeau, Monica Belluci, Penelope Cruz, Linda Darnell, Doris Day, Sandra Dee, Zoey Deschanel, Francoise Dorleac, Farrah Fawcett, Jane Fonda, Olivia de Haviland, Goldie Hawn, Trippi Hendren, Lena Horne, Grace Jones, Catherine Zeta-Jones, Jennifer Jones, Diane Keaton, Anna Kendric, Diane Lane, Jackie Kennedy Onasis, Deborah Kerr, Heidi Klum, Helen Mirren, Virna Lisi, Carole Lombard, Myrna Loy, Demi Moore, Debra Paget, P!nk, Jane Russell, Romy Schneider, Norma Shearer, Mallika Sherawat, Britney Spears, Charlize Theron, Sofia Vergara

Related pages: Famous & Notorious Beauties, Famous Historical Beauties, Famous Courtesans, Famous Ingénues, Best Marilyn Monroe Pictures, Marilyn Monroe Rare & Unusual Pictures, Famous Hustlers, Famous Pool Sharks, Famous Rogues, Famous Heretics, Famous Hypocrites, Famous Forgers and Frauds, Famous Flops and Flubs, Famous Morons, The Dumbest Things Ever Said, Famous Last Words, Famous Insults, Famous Falsettos, Unmentionables, Visible Panty Line

The HyperTexts