The HyperTexts

Famous Beauties with Small Breasts

Some of the most beautiful women of all time had small or smaller busts. Some might even have been called "flat-chested," as if that matters an iota in the great scheme of things. We prefer the terms "lithe," "slender," "slim" and "petite." Most of these enchantresses were also smaller around the hips than the standard 36-24-36 measure of female perfection. And yet they were very sexy, very desirable women, as the hormone-producing pictures on this page amply demonstrate. Our gallery includes women who have been nominated as THE most beautiful of all time, such as Audrey Hepburn, Vivien Leigh, Grace Kelly and Elizabeth Taylor. And please pardon the inappropriate pun, but we have a "pie chart" which follows the picture gallery, where we take you from the most petite to the most voluptuous beauties of all time, in sequential order.

After consulting a good number of rankings of the most beautiful women of all time, we believe the CONSENSUS TOP TEN SMALL-BREASTED BEAUTIES OF ALL TIME are Brooke Shields (#10), Lauren Bacall (#9), Natalie Wood (#8), Keira Knightley (#7), Nicole Kidman (#6), Brigitte Bardot (#5), Elizabeth Taylor (#4), Natalie Portman (#3), Audrey Hepburn (#2) and Grace Kelly (#1).

High Honorable Mentions go to Ingrid Bergman, Cher, Princess Diana, Megan Fox, Ariana Grande, Iman, Kendall Jenner, Mila Kunis, Vivien Leigh, Kate Moss, Olivia Newton-John, Jane Seymour, Taylor Swift and Emma Watson

Dolly Parton recently ignited controversy when she said Reese Witherspoon would need a "big old boob job" in order to play her in a movie! Will the prejudice against small-breasted beauties never cease?

Related Pages: Famous Full-Figured Women

Françoise Hardy [30-24-33, bra size 30A] was simply stunning and HOT!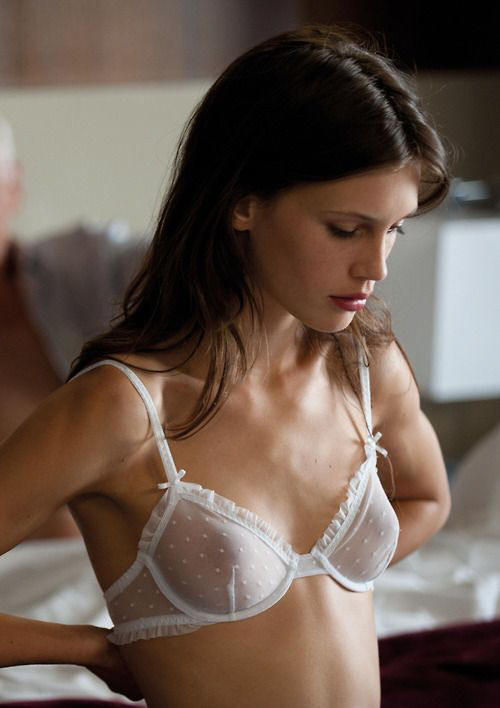 Charlotte Gainsbourg [bra size 31B]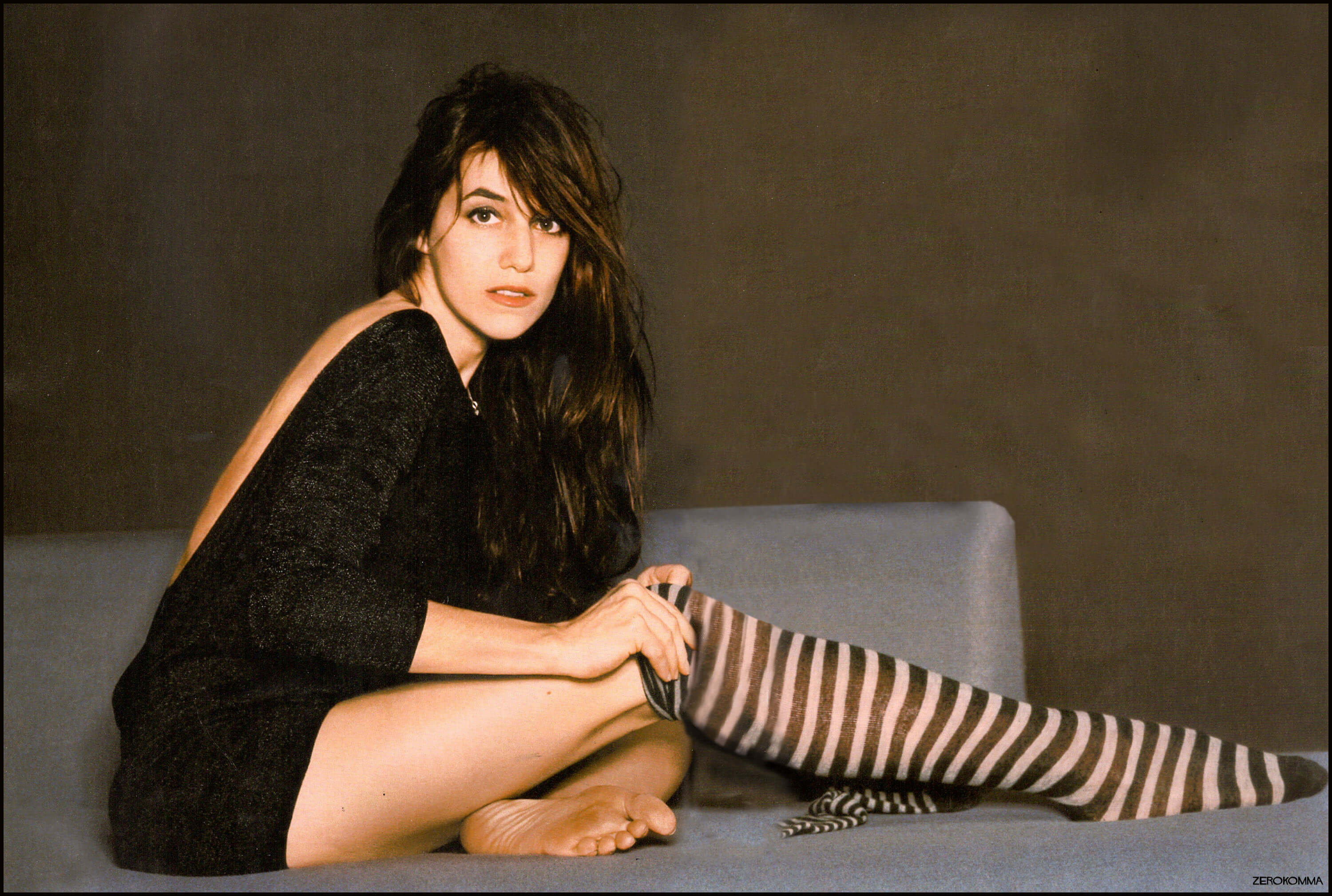 Audrey Hepburn [bra size 32A, weight 103 pounds] has been voted the world's most beautiful woman in a number of polls, including those recently conducted by Evian and QVC. According to a public poll conducted by Ranker, Audrey Hepburn is the third most beautiful woman of all time, after Marilyn Monroe and Scarlett Johansson.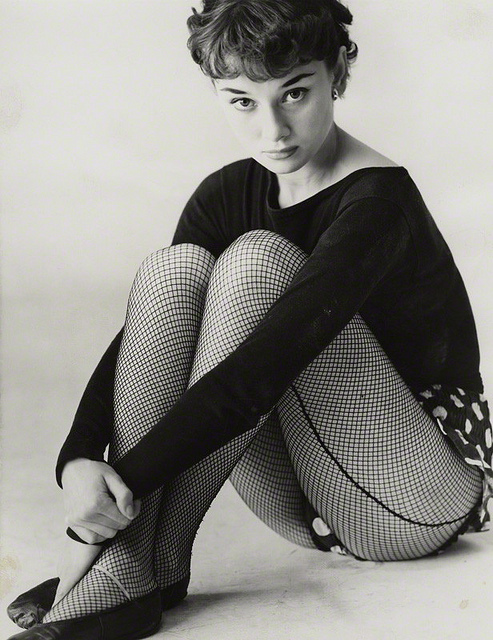 "She had a quality no other actress had: a curious combination of lady and pixie. She was a joy to work with: enormous talent and no ego."

—

Sidney Sheldon

Vivien Leigh [bra size 32A]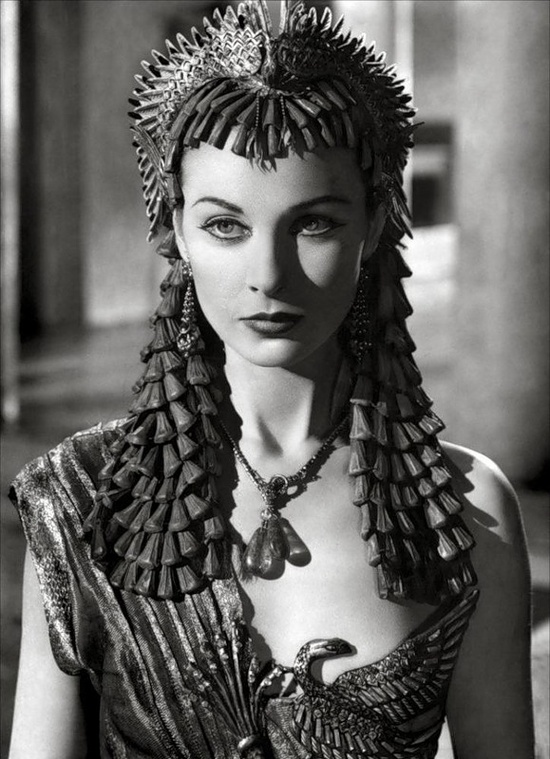 Vivien Leigh's most famous role was starring as Scarlett O'Hara in the epic movie Gone with the Wind.

Gloria Vanderbilt [bra size 32A]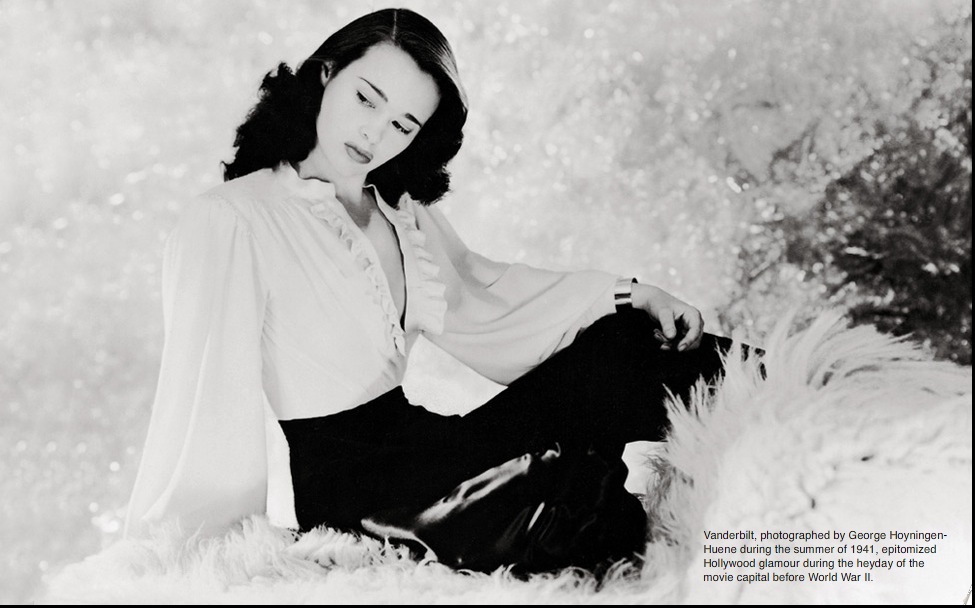 Iman [bra size 32A]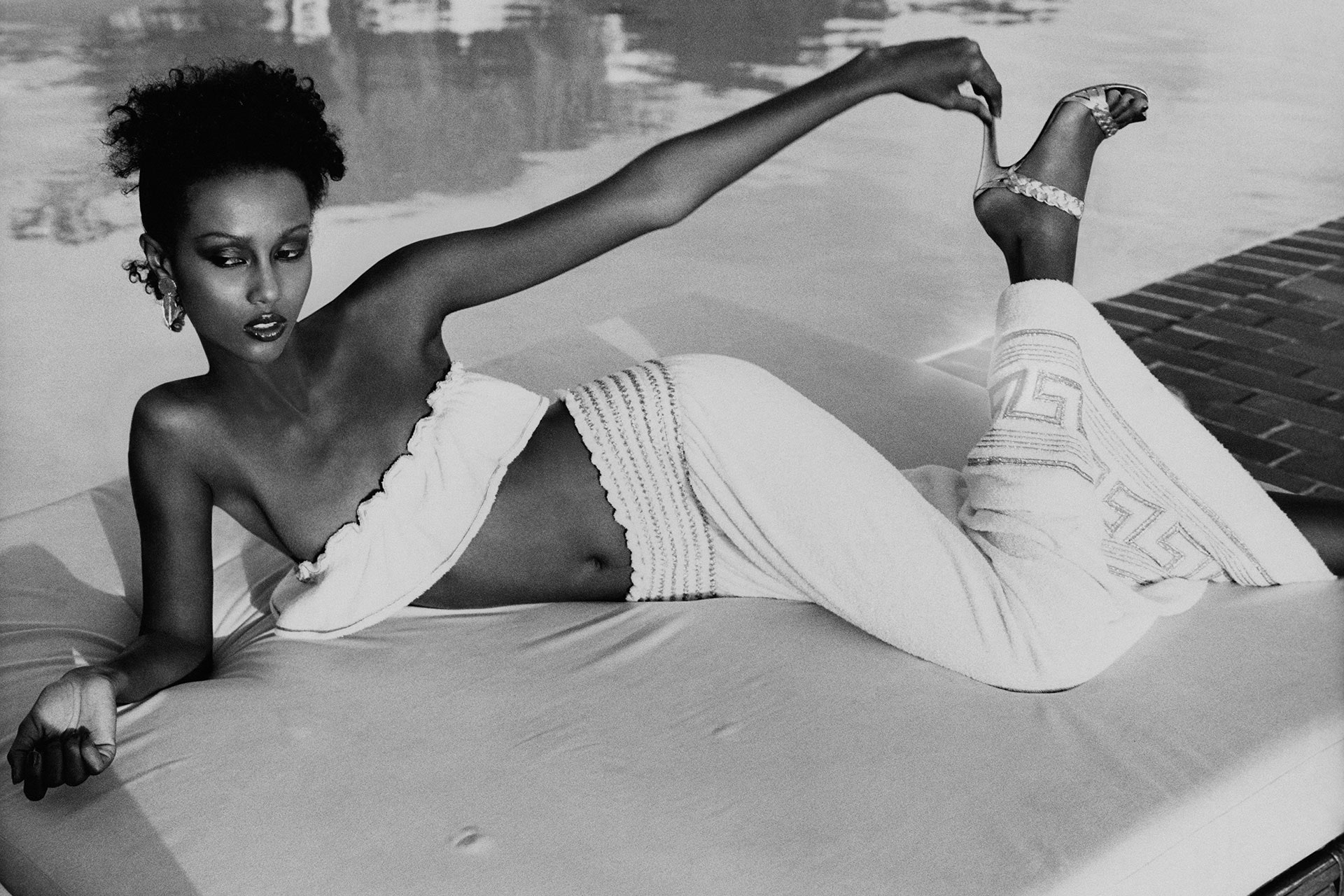 Miley Cyrus [bra size 32A]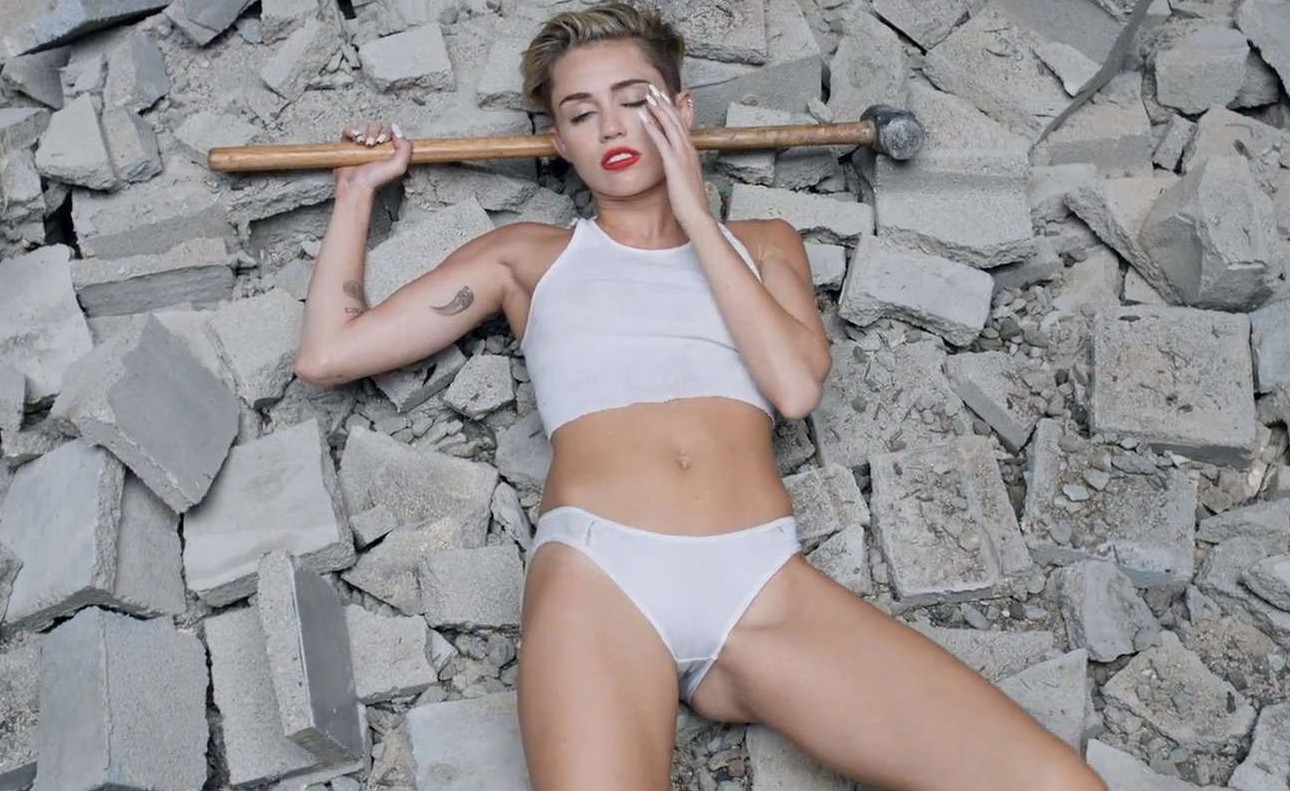 Natalia Vodianova [bra size 32A]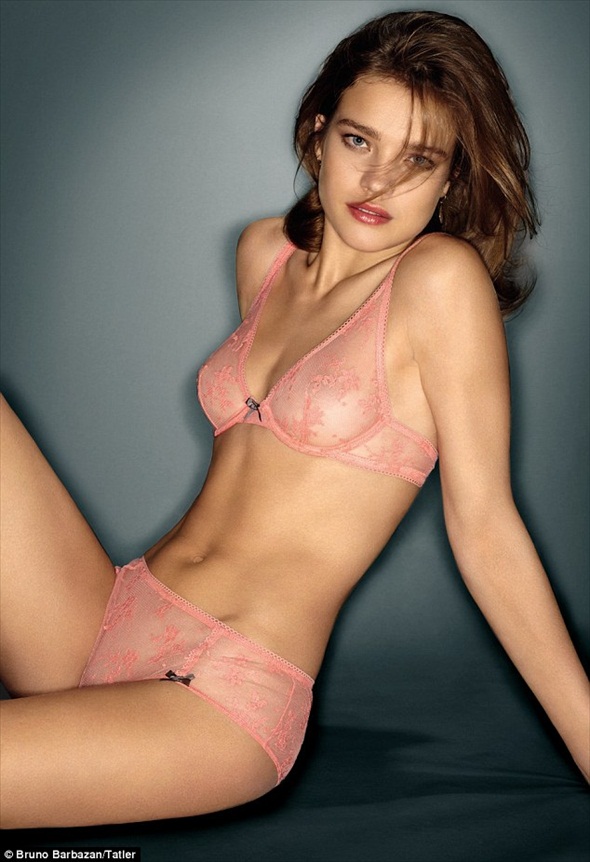 Grace Kelly [bra size 32B] shows up regularly in rankings for the most beautiful women of all time. Princess Grace of Monaco is one of the ten most beautiful women of all time according to Ranker. And her daughter isn't far behind ...



Princess Caroline, Charlotte Casiraghi, the daughter of Grace Kelly [also bra size 32B]




Brooke Shields [bra size 32B]




Maude Fealy [bra size 32A or 32B est.]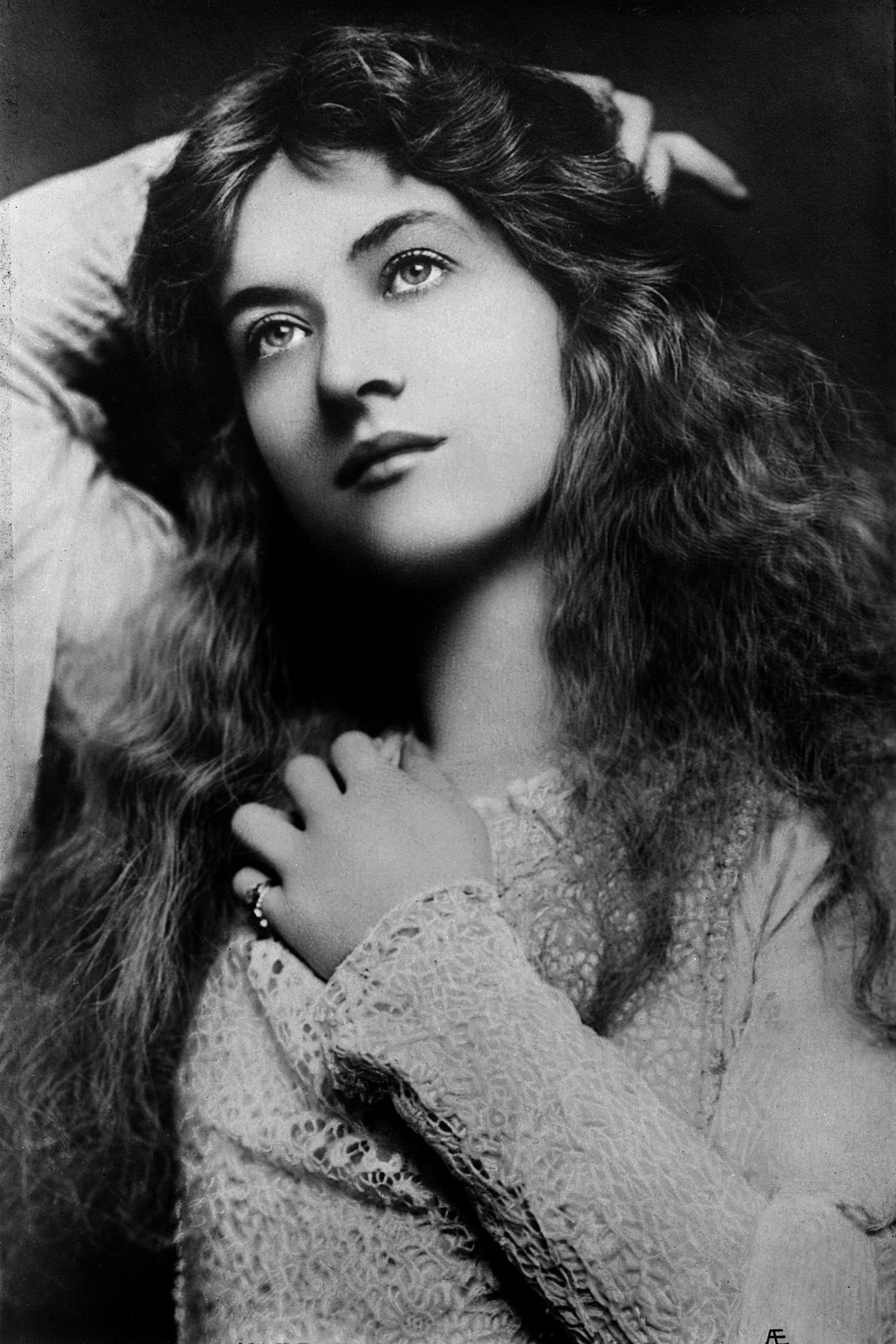 Amy Adams [bra size 32B]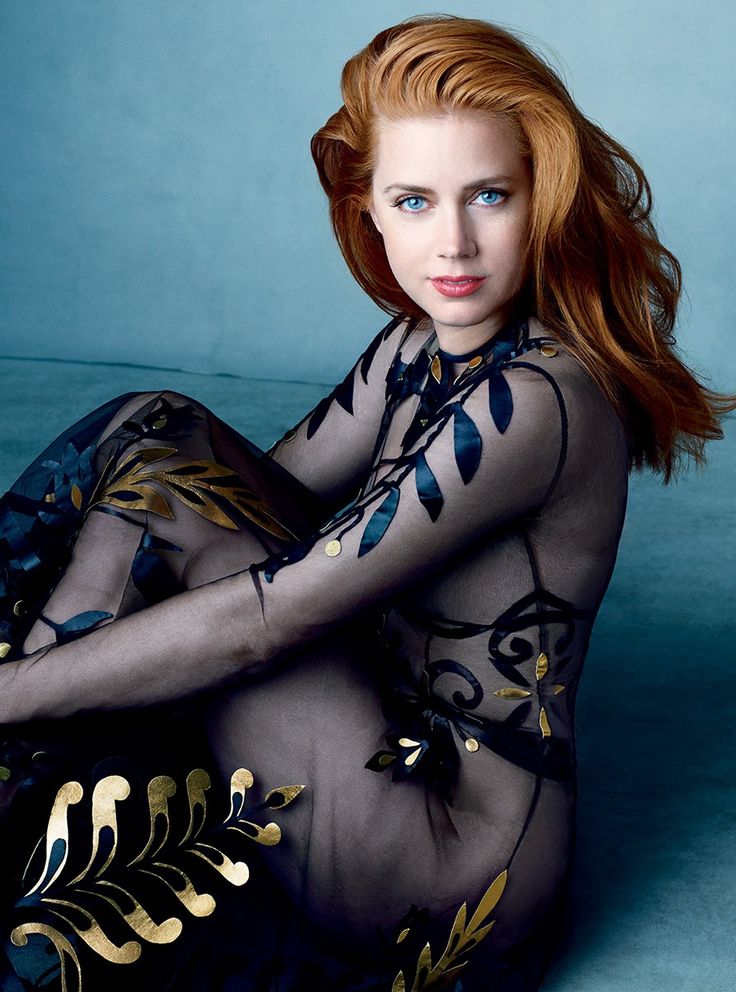 Lauren Bacall [bra size 32B]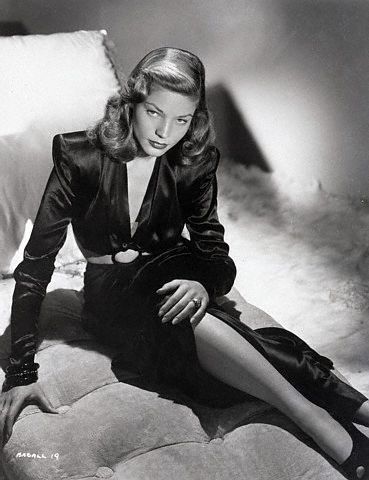 Keira Knightley [32-23-32, 32AA bra size] goes Cupid one better ...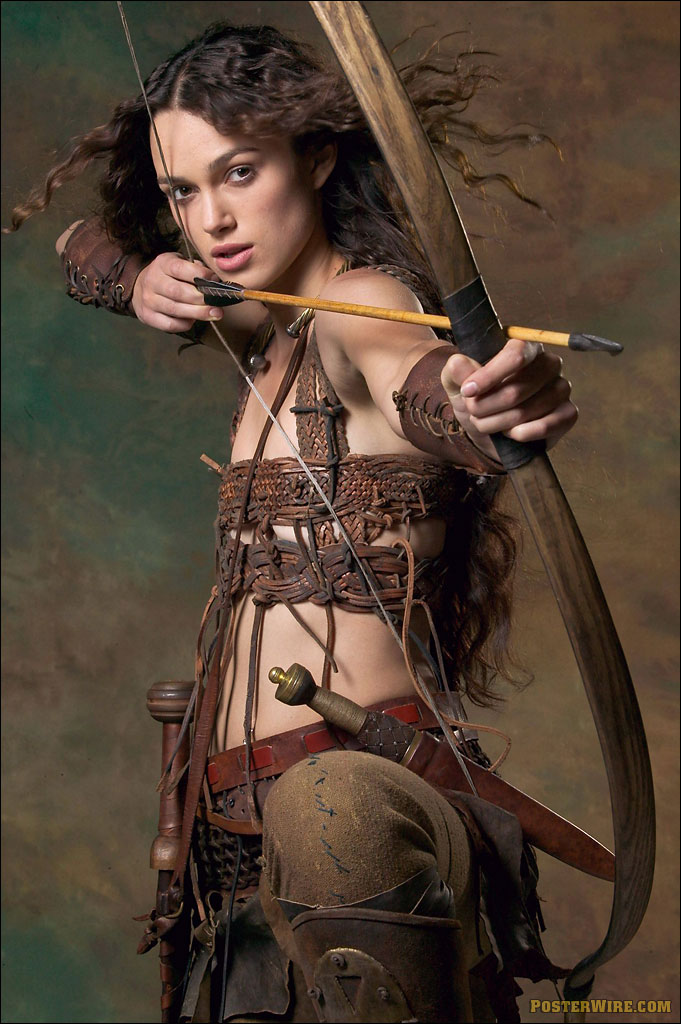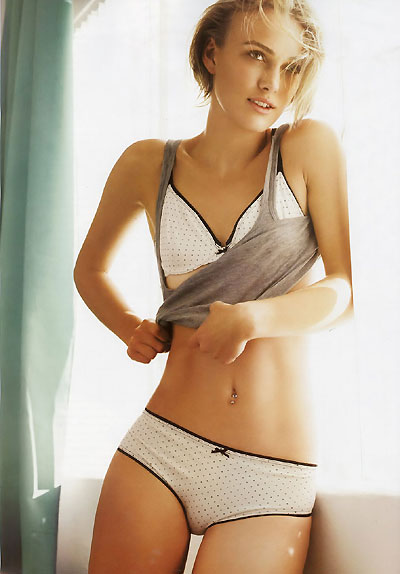 Sasha Pivovarova [32-24-33, bra size 32B]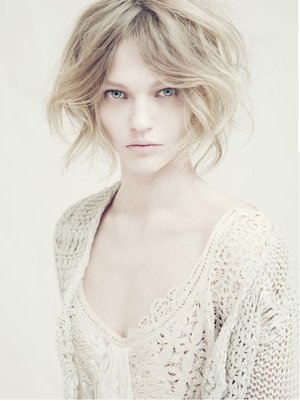 Ali Larter [bra size 32B]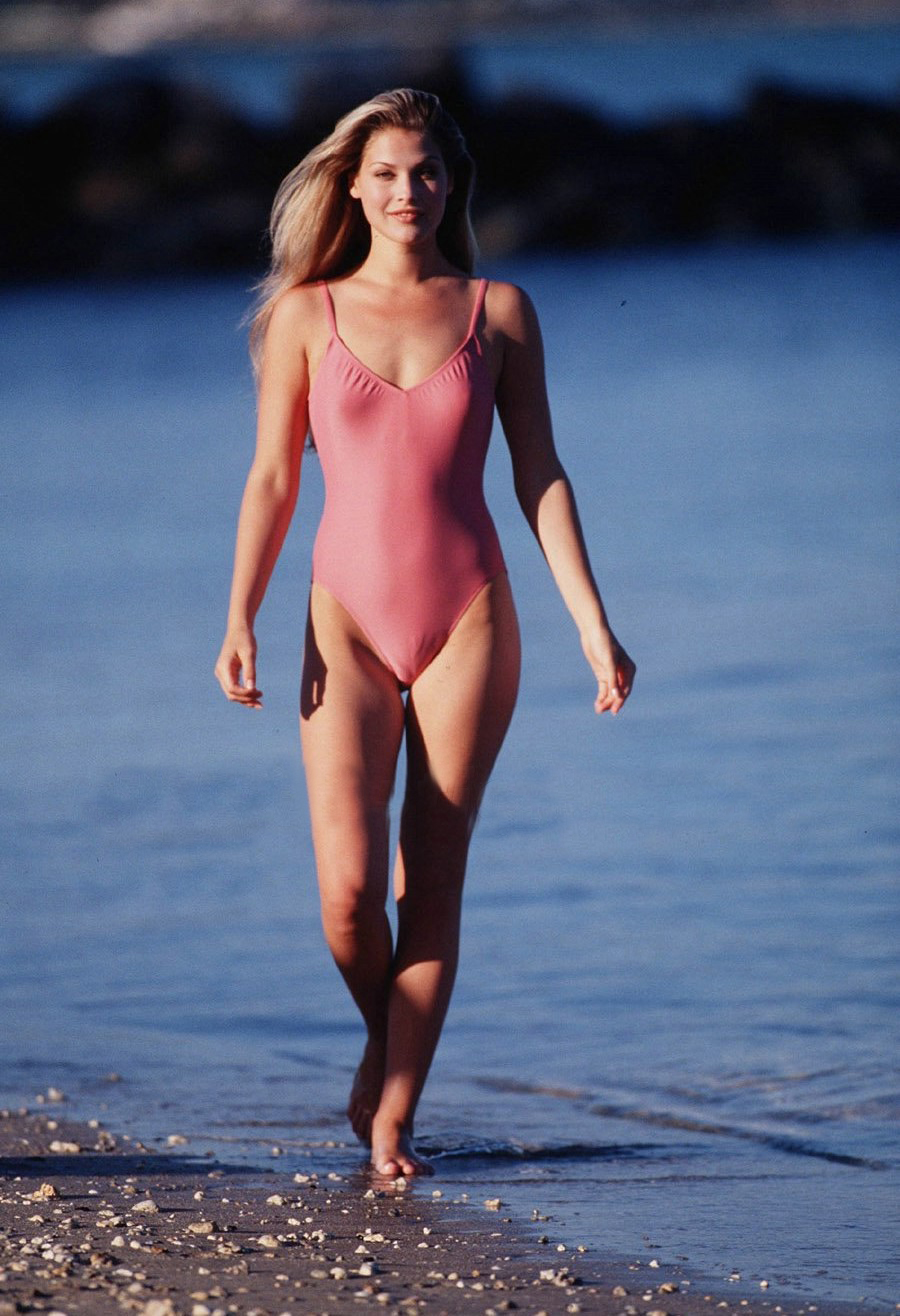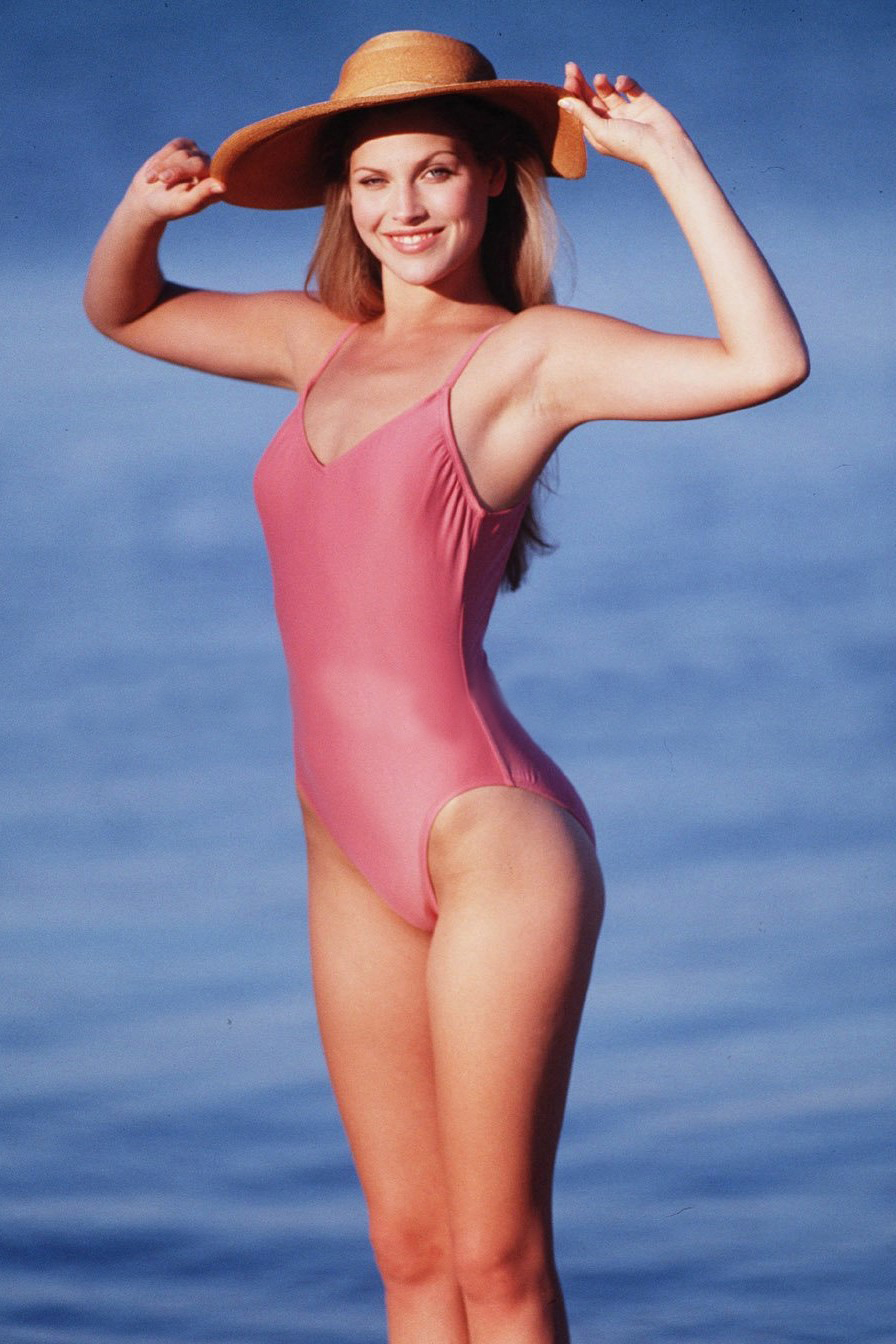 Natalie Wood [bra size 32B] shooting pool (well, okay, bumper pool) ...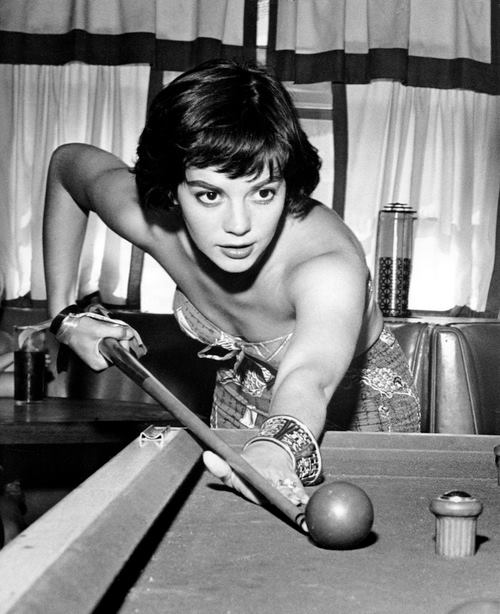 Orson Welles said that Natalie Wood was so naturally talented, she was "terrifying." She was nominated for three Oscars before turning 25. The daughter of Russian immigrants, she started acting at age four, with her only previous training having been to sit in her mother's lap watching movies. Her leading men included James Dean ("Rebel Without A Cause"), Warren Beatty ("Splendor In The Grass"), John Wayne ("The Searchers") and Robert Redford in three different movies.

Jeanette Lee, pool's "Black Widow" [31-24-33]




Anastasia Luppova




Famous Pool Sharks

Daria Zhemkova [32-24-35]




Lucille Ball [bra size 32A]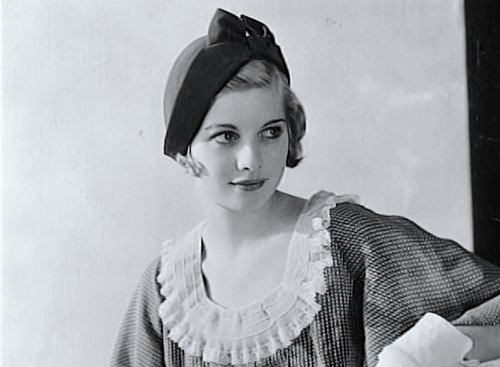 Lucille Ball began her career in show business as a model and chorus girl. She branched out into comedy after getting parts in movies with the Three Stooges and Marx Brothers. She was known as "the Queen of the B's" before finally achieving major success as a TV comedian. Her "I Love Lucy" TV show was so popular that she became the first female head of a studio, Desilu. And "I Love Lucy" was a ground-breaking show that set several firsts, such as using multiple cameras and filming before a live audience. Desilu went on to produce other TV shows, such as "Star Trek," "The Avengers" and "Mission: Impossible."

Christy Turlington [bra size 32A]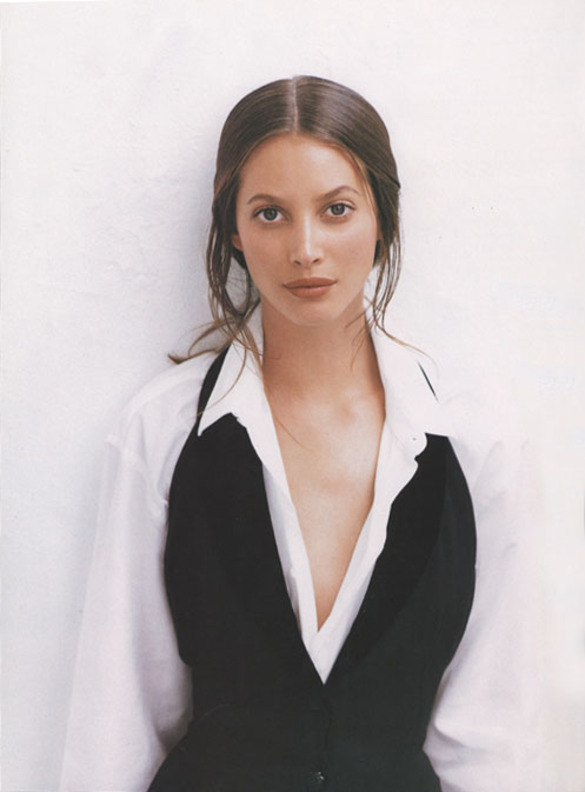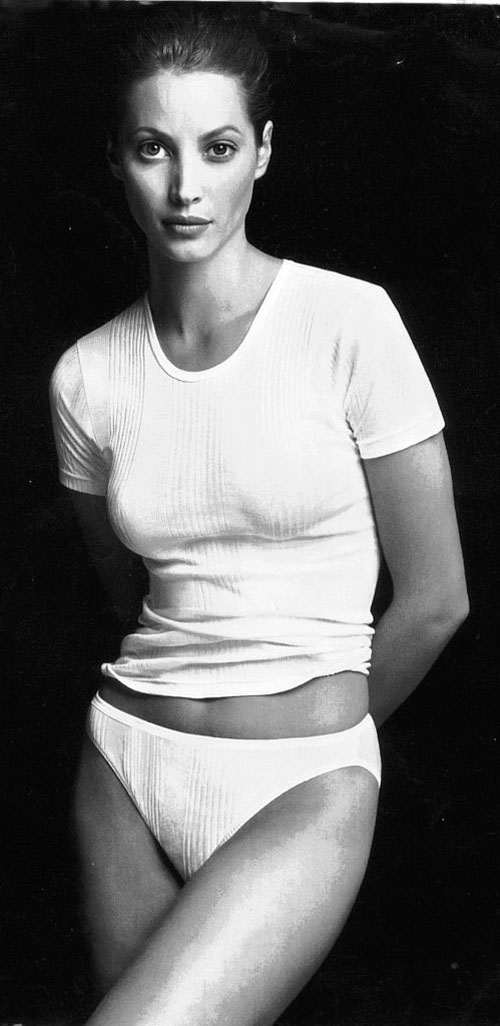 Olivia Newton-John [bra size 32B]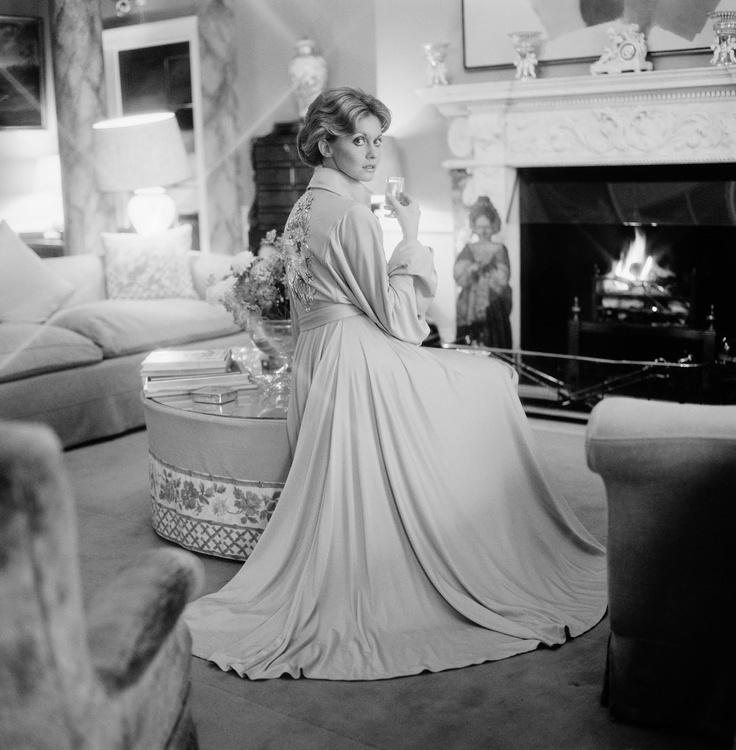 Geraldine Hoff Doyle aka "Rosie the Riveter"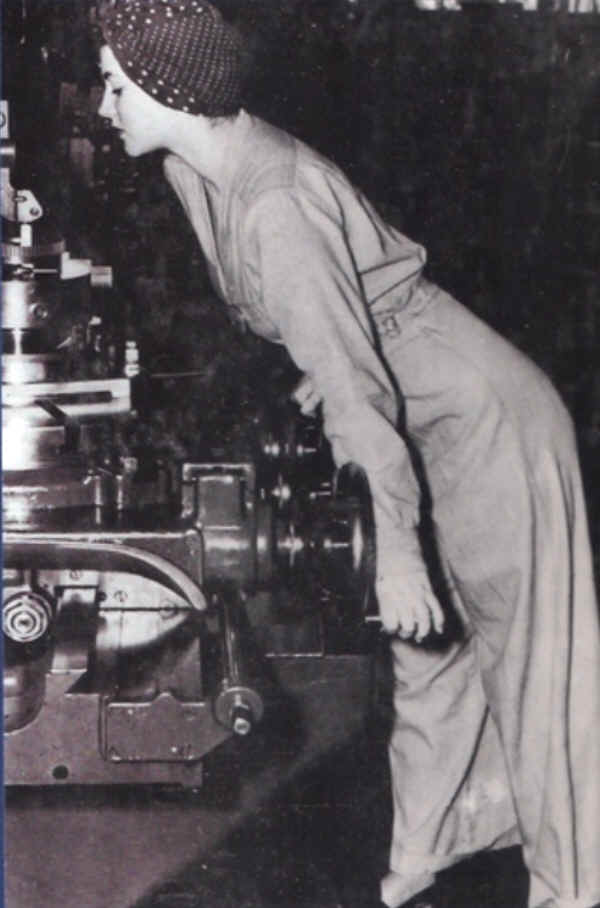 Ironically, Geraldine Hoff only worked as a "riveter" for a short time because she was a cello player and was worried about injuring her hands. She found safer work at a soda fountain. During her brief stint as a factory worker, a UPI photographer took the iconic picture that helped create the legend of "Rosie the Riveter." The original "Rosie" didn't have bulging biceps ... those were the work of touch-up artists.

Gene Tierney [33-25-35]




Eva Marie Saint [33-24-33]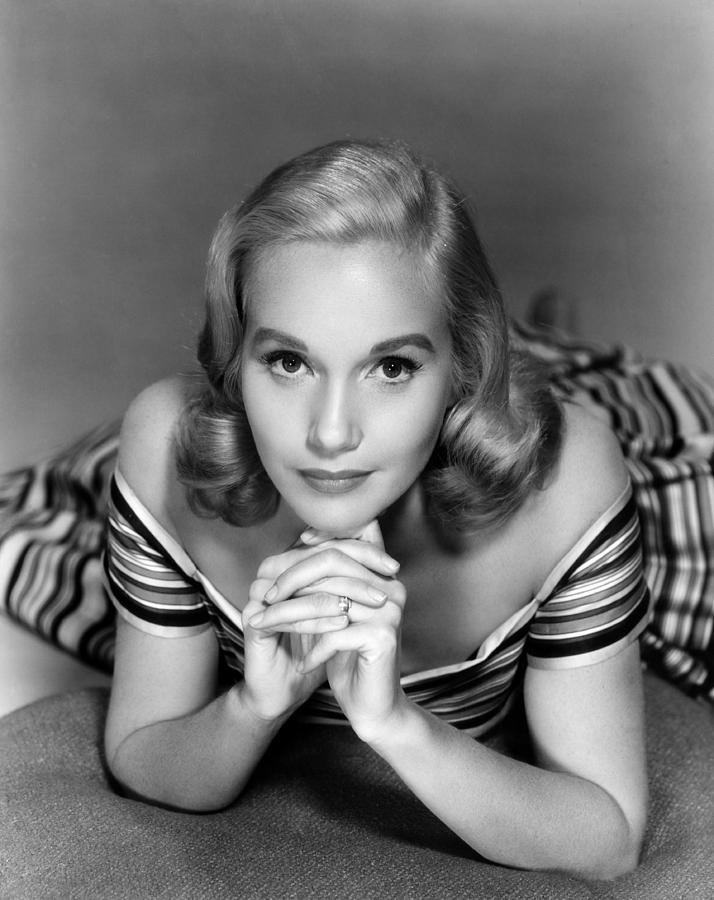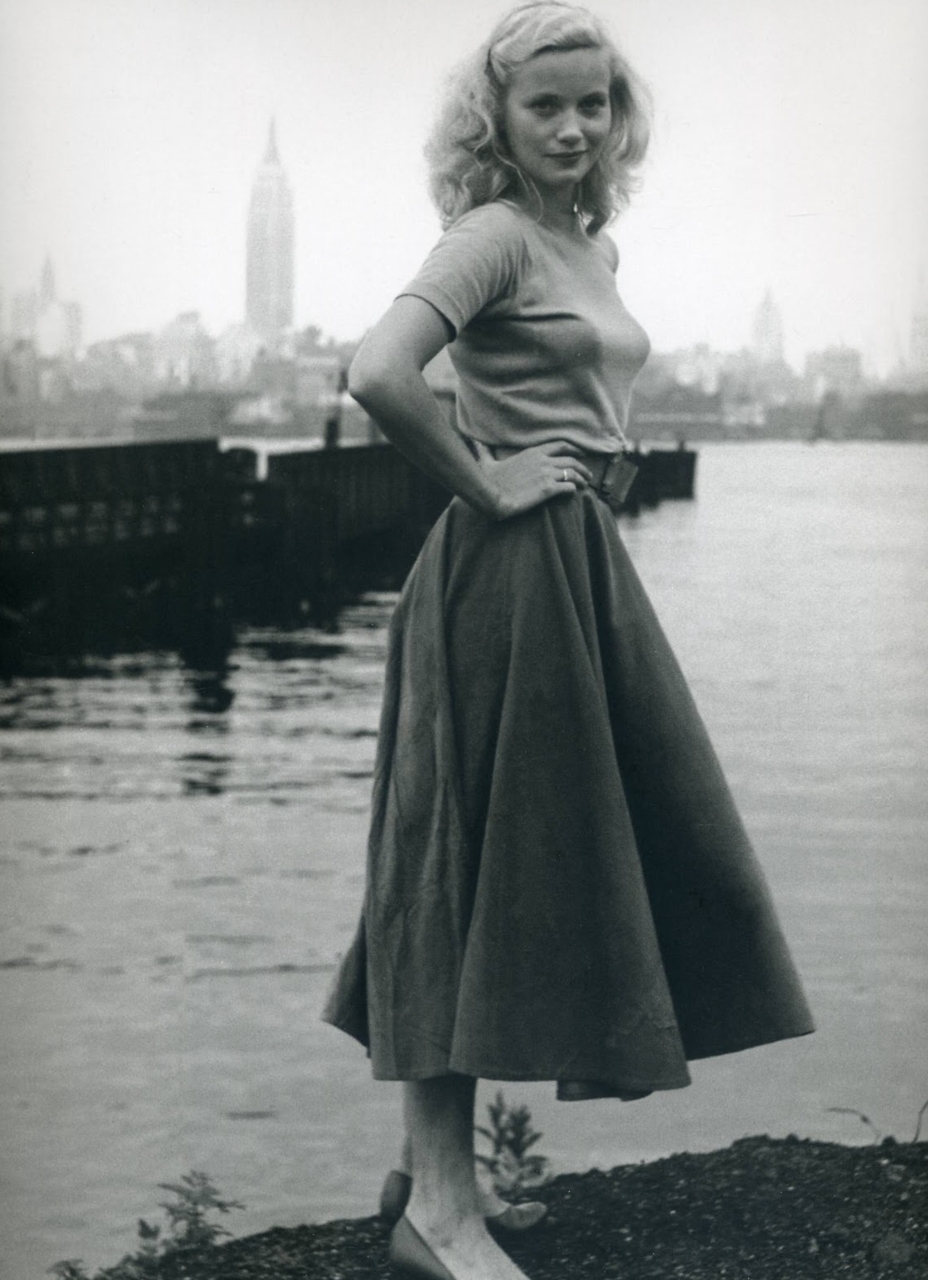 Lola Albright

[33-24-35]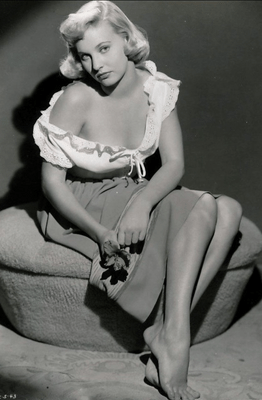 Connie Stevens [33-25-33]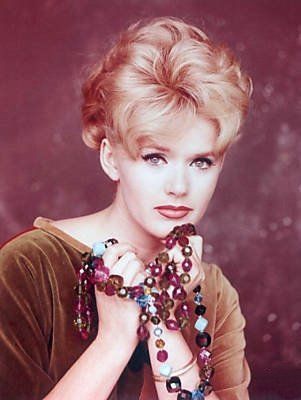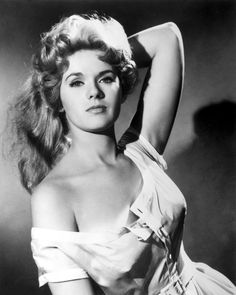 Ginger Rogers [34-24-35]




Jane Seymour [34-24-34]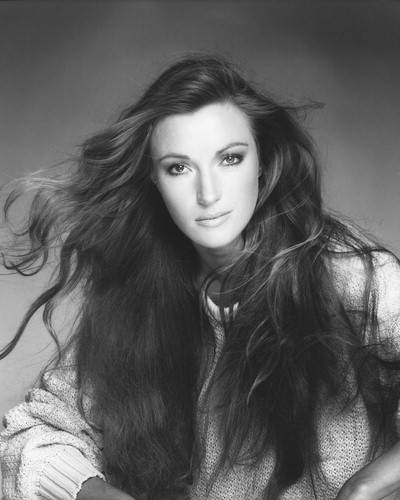 Is Shi Zi Jia [34-25-35] the Most Beautiful Woman of all Time?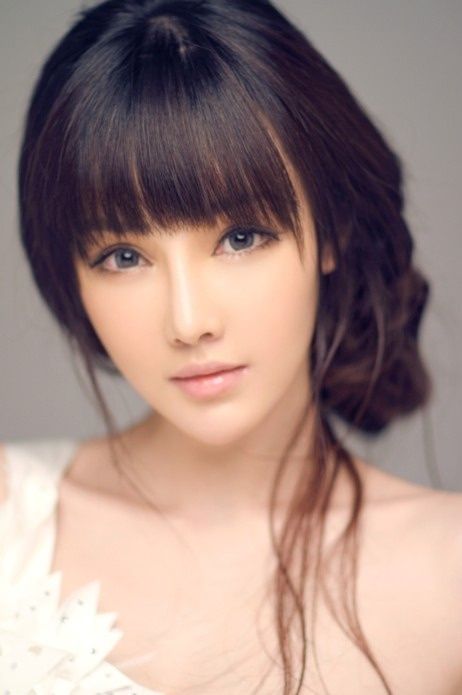 Isabelle Adjani (bra size 34C)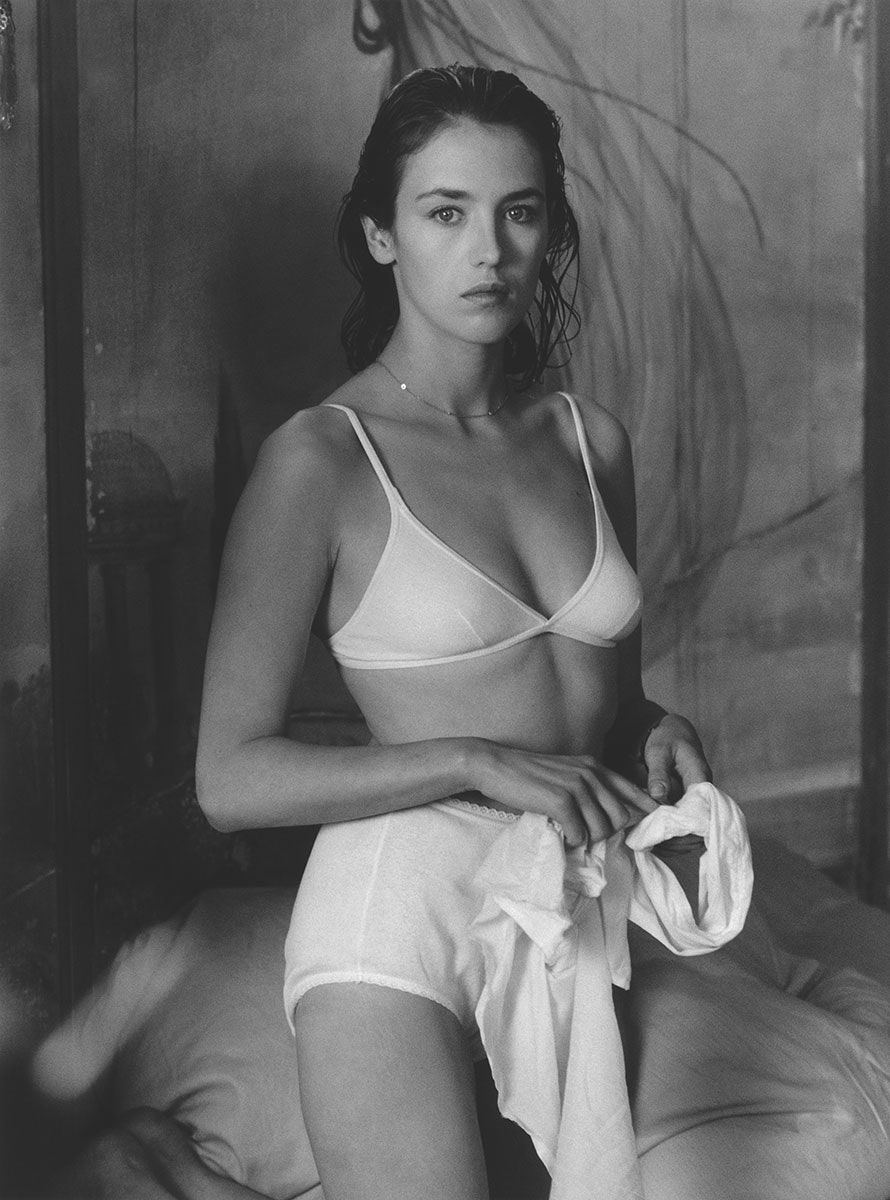 Some of the measurements below are before breast augmentation surgery and some may be, at best, estimates.

Famous beauties with smaller bosoms include ...

Kyra Sedgwick [30A-23-33]
Ellen Page [30A-23-33]
Rose Byrne [30A-23-33]
Carly Rose Sonenclar [30A-23-33]
Françoise Hardy [30A-24-33]
Ariana Grande [30A-24-33]
Saoirse Úna Ronan [30A-25-33]
Aaliyah [30A-23-34]
Angelina Jordan [30A-23-34]
Cara Delevingne [30A-24-34]
Kristen Connolly [30A-24-34]
Rachael Taylor [30A-24-34]
Hayley Williams [30A-25-34]

Megan Fox [30B-23-33]
Nina Dobrev [30B-23-33]
Kate Middleton aka Princess Kate [30B-23-33]

Charlotte Gainsbourg [31B-24-35]

Mila Kunis [32A-25-32]
Vivien Leigh [32A-23-33]
Helen Slater [32A-22-33]
Iman [32A]
Channel Iman [32A-23-33]
Miley Cyrus [32A-24-33]
Janet Gaynor [32-23-33]
Audrey Hepburn [32A-20-34]
Candace Swanepoel [32A-23-34]
Mia Farrow [32A-22-34]
Nicole Richie [32A-23-34]
Enya [32-23-34]
Gloria Vanderbilt [32A-24-34]
Amber Heard [32A-24-34]
Miranda Kerr [32A-24-34]
Tara Lipinksi [32A-24-34]
Jessie James Decker [32A-24-35]
Lili Simmones [32A-24-35]
Grace Park [32A-26-35]
Kate Moss [32A-23-35]
Michelle Pfeiffer [32A-24-35]
Mariel Hemingway [32A-25-35]
Margaux Hemingway [32A-25-36]

Hayley Reinhart [32B-28-32]
Natalie Wood [32B-22-33]
Demi Moore [32B-24-33]
Lauren Hutton [32B-25-33]
Cheryl Cole [32B-23-33]
Kendall Jenner [32B-24-34]
Jane Seymour [32B-24-34]
Jessica Alba [32B-24-34]
Julia Roberts [32B-24-34]
Lauren Bacall [32B-26-34]
Emma Watson [32B-23-34]
Kate Beckinsale [32B-23-34]
Ingrid Bergman [32B-24-34]
Milla Jovovich [32B-24-34]
Teri Hatcher [32B-24-34]
Sandra Bullock [32B-24-34]
Natalie Portman [32B-25-34]
Zoe Saldana [32B-25-34]
Freida Pinto [32B-25-34]
Anna Kournikova [32B-28-34]
Lea Seydoux [32B-23-35]
Cameron Diaz [32B-23-35]
M.I.A. aka Mathangi Arulpragasam [32B-23-35]
Jennifer Aniston [32B-24-35]
Jennifer O'Neill [32B-24-35]
Gigi Hadid [32B-24-35]
Adriana Lima [32B-24-35]
Marine Vacth [32B-24-35]
Carey Mulligan [32B-24-35]
Paris Hilton [32B-25-35]
Shailene Woodley [32B-25-36]
Cher [32B-26-36]
Beyonce Knowles [32B-26-38]

Veronica Lake [32C-21-33]
Brigitte Bardot [32C-23-35]
Eva Green [32C-24-35]
Elizabeth Taylor [32C-21-36]

Shelley Hack [33A-24-33]
Juliette Binoche [33A-25-34]
Elsa Marinelli [33A-25-35]
Sofia Coppola [33A-26-35]

Jane Powell [33-22-33]
Sherry Britton [33-23-33]
Bette Davis [33-21-34]
Princess Diana [33-22-34]
Judy Garland [33-22-34]
Gene Tierney [33-25-35]
Mary Pickford [33-25-36]
Clara Bow [33-24-36]

Grace Kelly [34A-20-34]
Lindsay Wagner [34A-27-34]
Nicole Kidman [34A-24-35]
Taylor Swift [34A-24-35]
Alicia Vikander [34AA-24-35]
Lupita Nyong'o [34AA-24-36]
Goldie Hawn [34A-24-36]

Reese Witherspoon [34B-25-35]
Isabelle Adjani [34B-26-32]
Katharine Hepburn [34B-22-33]
Shi Zi Jia [34-25-35]

At this point we are about to enter the "Voluptuous Zone" with figures approaching 36-24-36 and beyond. AA means "after augmentation."

35A: Jackie Kennedy Onasis
36A: Nicole Simpson, Hope Solo
32B: Courtney Love, Maria Sharpova, Rosie Huntington-Whiteley, Zoe Kravitz, Sienna Miller, Faith Hill
33B: Ivana Trump (the mother, not Ivanka who is 36D after augmentation)
34B: Ginger Rogers, Naomi Campbell, Jaclyn Smith, C

i

ndy Crawford, Charlize Theron, Jean Harlow, Jennifer Lopez, Rihanna, Catharine Deneuve, Jessica Chastain, Sally Field, Jane Fonda, Gwyneth Paltrow, Farrah Fawcett, Madeline Stowe, Cote de Pablo, Michelle Jenneke, Linda Evangelista, Helena Christensen, Maggie Gyllenhaal, Charlotte Rampling
36B: Ava Gardner, Greta Garbo, Natalie Cole, Marilyn Chambers
37B: Monica Bellucci, Nicole Eggert
32C: Blake Lively, Eva Mendes, Anne Hathaway
34C: Madonna, Diana Ross, Lana Turner, Elle Macpherson, Penelope Cruz, Vanessa Williams, Diane Lane, Tyra Banks, Catharine Zeta-Jones, Heather Locklear, Candice Bergen, Julie Christie, Dana Delaney, Drew Barrymore, Kate Winslet, Liv Tyler, Betty Brosmer, Mariah Carey (AA)
35C: Molly Ringwald
36C: Susan Sarandon, Rita Hayworth, Halle Berry, Zsa-Zsa Gabor, Cybill Shepherd, Kim Basinger, Oprah Winfrey, Angelina Jolie, Brigitte Nielsen, Bernadette Peters, Janet Jackson, Jessica Lange, Salma Hayek, Joan Crawford, Katarina Witt, Suzanne Somers, Uma Thurman, Leryn Franco, Demi Moore (AA)
37C: Claudia Cardinale
38C: Ursula Andress, Sophia Loren, Lucy Lawless, Emma Samms, Rita Mero, Meredith Baxter, Katharine Ross
32D: Latoya Jackson
34D: Loni Anderson, Laura San Giacomo, Charlene Tilton, Jessica Simpson, Jewel Kilcher, Leann Rimes
36D: Marilyn Monroe, Raquel Welch, Ann-Margret, Anita Ekberg, Jacqueline Bisset, Adrienne Barbeau, Laura Antonelli, Marie Osmond, Carmen Electra, Ivanka Trump (AA)
38D: Jane Russell, Angie Dickinson, Lynda Carter, Mimi Rogers, Jenny McCarthy
40D: Jayne Mansfield
34DD: Kim Kardashian, Kat Dennings, Vicki Moser
36DD: Pamela Anderson
38DD: Christina Hendricks
40DD: Dolly Parton
42DD: Anna Nicole Smith (AA)
44DD: Robin Quivers
32E: Kelly Brook
34E: Katy Sagal
44E: Eve Meyer
32F: Sofia Vergara, Jenna Jameson
34G: Dani Ashe
38HH: Kitten Natividad

The Esquire top 32 most beautiful women of all time includes Brigitte Bardot, Eva Green, Gigi Hadid, Francoise Hardy, Audrey Hepburn, Grace Kelly, Miranda Kerr, Zoe Kravitz, Carey Mulligan, Lupita Nyong'o, Natalie Portman, Lea Seydoux, Zoe Saldana, Marine Vacth, Alicia Vikander, Emma Watson. That's half, a trend we will see in this section.

People has picked Julia Roberts as its most beautiful woman a record five times!

The People top 16 most beautiful women of all time includes Princess Diana, Julia Roberts, Nicole Kidman, Brooke Shields, Demi Moore, Michelle Pfeiffer, Jennifer Aniston, Beyonce. That's half the group!

The Gentlemen's Journal top ten includes Grace Kelly, Elizabeth Taylor, Lauren Hutton, Brigitte Bardot and Natalie Portman. Once again, that's half!

Ranker top 32 most beautiful women of all time includes Vivien Leigh(#32), Elizabeth Taylor(#31), Blake Lively(#30), Adriana Lima(#23), Megan Fox(#22), Natalie Wood(#17), Jaclyn Smith(#16), Mila Kunis(#13), Natalie Portman(#11), Grace Kelly(#10), Kate Beckinsale(#7), Jessica Alba(#6), Audrey Hepburn(#3). That's nearly half, again.

The Feedster top 20 includes Natalie Portman(#20), Jennifer O'Neill(#19), Ingrid Bergman(#18), Diahann Carroll(#17), Audrey Hepburn(#15), Vivien Leigh (#13), Natalie Wood(#10), Brigitte Bardot(#3), Grace Kelly(#2), Elizabeth Taylor(#1). That's nearly half, and a clean sweep of the top three slots.

The London Evening Standard includes Ingrid Bergman(#19), Nicole Kidman(#16), Vivien Leigh(#14), Elizabeth Taylor(#12), Kate Moss(#11), Princess Diana(#8), Grace Kelly(#2), Audrey Hepburn(#1),

Related pages: Visions of Beauty, Best Marilyn Monroe Pictures, Marilyn Monroe Rare & Unusual Pictures, Famous Beauties, Famous Historical Beauties, Famous Courtesans, Famous Ingénues, Famous Hustlers, Famous Pool Sharks, Famous Rogues, Famous Heretics, Famous Hypocrites, Famous Forgers and Frauds, Famous Flops and Flubs, Famous Morons, The Dumbest Things Ever Said, Famous Last Words, Famous Insults, Famous Falsettos

The HyperTexts