The HyperTexts

The Best Vocal Performances of All Time

These are the greatest vocal performances of all time, by the best singers ever, in one fan's opinion. Singers featured here include expected and completely justified names like Maria Callas, Sam Cooke, Celine Dion, Phil & Don Everly, Enya, Aretha Franklin, Whitney Houston, Michael Jackson, Janis Joplin, Adam Lambert, Freddie Mercury, Roy Orbison, Luciano Pavarotti, Steve Perry, Prince, Elvis Presley and Frank Sinatra. But you'll also find "dark horses" like Eva Cassidy, Bobby Hatfield, Ronnie Hawkins, Julia Ivanova, Wanda Jackson, Dimash Kudaibergen, Amy Lee, Helmut Lotti, Harve Presnell, Ksana Sergienko, Mavis Staples and Vitas. There is also a talent show section with "out of nowhere" singers like Susan Boyle, Laura Bretan, Jackie Evancho, Maelyn Jarmon, Paul Potts, Calum Scott, Carly Rose Sonenclar and Emanne Beasha. If you take time to browse this page, you're almost guaranteed to encounter masterpieces you might otherwise have missed.

UPDATE: Dimash Kudaibergen may not qualify as a dark horse since his new album went platinum in 37 seconds! According to Google there are 7.53 human beings with vocal cords, but there is only one Dimash. While at times he's too diva-ish for my taste, and his performances sometimes seem more about his vocal pyrotechnics than the songs, Dimash really blew me away with his connection to "SOS" and I've been a fan ever since. There's a link to "SOS" with English subtitles in my Dark Horse section. The subtitles help English speakers better understand both the song and Dimash's emotional performance of it. Don't be surpr

ised if

you're blinking back tears by the end, along with the transfixed audience. The natural response to Dimash

singing "SOS"

is to become a puddle of tears, shot through with lightning bolts of awe. It may be the single greatest vocal performance I've witnessed in my lifetime, although I'm struggling with replacing any of my current top ten. (So many great vocals and so few slots, argh!) If such things interest you, in my discussion of Dimash, I will explain my theory that the greatest vocal performances go beyond mere singing into the real of what I call "communion." Moments of communion are rare, but I think they do happen

—for instance, when Sam Cooke sings "A Change Is Gonna Come" and I have a spiritual experience every time, or when Art Garfunkel sings "Bridge Over Troubled Water" like a human angel and I'm always torn between feeling comforted and crying.



compiled by Michael R. Burch

Aretha Franklin passed away on August 16, 2018. Dubbed the "Queen of Soul" and "Lady Soul," she was Billboard's top female artist, with 112 charted singles and 20 number one R&B singles. She also won 18 Grammys and was the first woman elected to the Rock & Roll Hall of Fame. Aretha joined a gospel music tour with her father at age 12 and recorded her first album at age 14. In 1958 she met Sam Cooke and decided to join him in crossing over to secular music. When her cover of Otis Redding's "Respect" hit number one on the mainstream charts in 1967, the Queen of Gospel, Soul and R&B had also become the Queen of Pop. Perhaps more importantly, she had become an emphatic voice for equality, justice and female empowerment.

BTW, Aretha was HOT!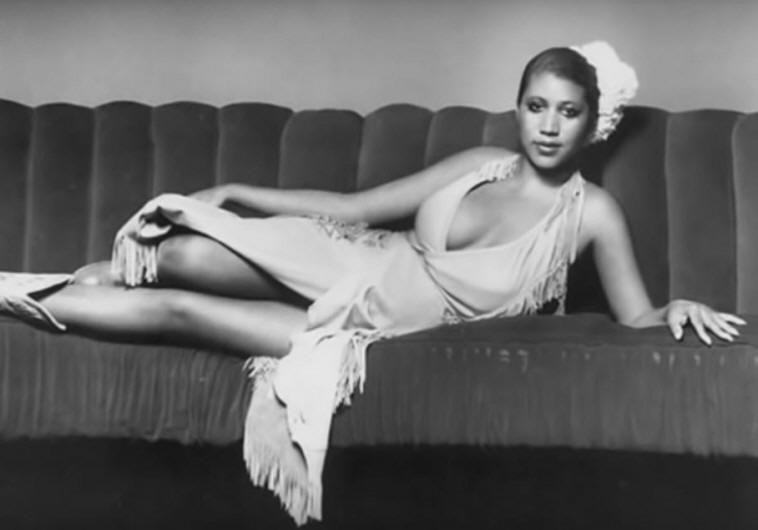 The best vocal performances of Aretha Franklin include "Spanish Harlem," the atmospheric and haunting "Skylark" (a song Johnny Mercer wrote for his lover Judy Garland), "Chain of Fools," "Think," "The Weight," "Respect," "Natural Woman," "I Say a Little Prayer," "Ain't No Way" and the opera staple "Nessun Dorma."

Unfortunately, this queenly woman who demanded and earned R-E-S-P-E-C-T in capital letters received none from an American president. After Aretha's death, Trump tweeted that he had "employed" the great artist "on numerous occasions," making her sound like hired help on his cotton plantation. But we all know better.

Don Williams was nicknamed the "Gentle Giant" of country music, both for his physical size and his bass-baritone voice. The best vocal performances of Don Williams include "Tulsa Time," the lovely and lilting "Amanda," "Lay Down Beside Me," "Good Ole Boys Like Me," "I've Turned You to Stone," "The Ties that Bind" and "I Believe in You."

My Top Ten Vocal Performances of All Time, with a Few Ties
(This is necessarily a subjective list; if you disagree please feel free to create your own.)

The Three Tenors (Plácido Domingo, José Carreras and Luciano Pavarotti): "Nessun Dorma"
Please don't say you "don't like opera" until you listen to this thrilling, power-packed performance!



(10) "Nessun Dorma" by The Three Tenors, Andrea Bocelli, Franco Corelli, Giuseppe Di Stefano, Mario Lanza, Mario Zhang
(9) "Trouble of the World" by Mahalia Jackson, "At Last" by Etta James, "Spanish Harlem" by Aretha Franklin and "I Have Nothing" by Whitney Houston
(8) "Blue Moon," "Fever" and "That's Alright Mama" by Elvis Presley (the early Sun/RCA recordings)
(7) "Bridge Over Troubled Water" by Art Garfunkel and by Elvis Presley in his gospel-infused 1972 version
(6) "Piece of My Heart," "Down on Me," "Cry Baby," "Summertime," "Mercedes Benz" and "Try" by Janis Joplin
(5) "Love Reign O'er Me" by Roger Daltrey of the Who and "Stairway to Heaven" by Robert Plant of Led Zeppelin
(4) "A Change Is Gonna Come" as performed by Sam Cooke and his wonderfully pure and unaffected cover of "Unchained Melody"
(3) "Who Wants to Live Forever," "The Show Must Go On" and "Bohemian Rhapsody" by Freddie Mercury of Queen
(2) "Unchained Melody" by Bobby Hatfield of the Righteous Brothers and "O Come, O Come Emmanuel" by Enya
(1) "Without You" as performed by Harry Nilsson in his otherworldly cover of a Badfinger song

At the 1968 press conference where the just-formed Apple record label was announced, John Lennon called Harry Nilsson his favorite American artist, while Paul McCartney named Nilsson his favorite American "group." McCartney called "Without You" the "killer song of all time." Performances of the songs above appear on this page. I will continue with my High Honorable Mentions shortly; all of them are strong contenders for my Top Ten.



My Top Ten Vocalists of All Time

For whatever it's worth, my top ten vocalists of all time are Sam Cooke, Celine Dion, Aretha Franklin, Janis Joplin, Adam Lambert, Freddie Mercury, George Michael, Steve Perry, Elvis Presley, Prince, Roy Orbison, Axl Rose and Barbara Streisand. Okay, that's really a baker's dozen, but I'm not willing to give any of them up!

My high honorable mentions are Andrea Bocelli, Bono, Jeff Buckley, Montserrat Caballé, Maria Callas, Mariah Carey, Ray Charles, Kelly Clarkson, Phil & Don Everly, Lara Fabian, Etta James, Ronnie James Dio, Ella Fitzgerald, Art Garfunkel, Marvin Gaye, Al Green, Billie Holliday, Whitney Houston, George Jones, K. D. Lang, Annie Lennox, Luciano Pavarotti, Steve Perry, Robert Plant, Tina Turner, Frankie Valli, Ann Wilson, Jackie Wilson and Stevie Wonder.

Tony Bennett said K. D. Lang is one of a select group of singers "blessed with a destiny" along with Billie Holiday, Edith Piaf and Hank Williams Sr.

The Best Vocal Performances of K. D. Lang: "Hallelujah," "Crying," "Constant Craving," "Helpless," "Surrender," "The Air That I Breathe," "Blue Velvet" (duet with Tony Bennett)

Rising rapidly through the ranks of my all-time vocalists is Adam Lambert, for his stellar performances of "Mad World," "Ghost Town," "Whole Lotta Love," "Fever," "For Your Entertainment," "Believe," "Feeling Good," "A Change Is Gonna Come," "Whataya Want From Me," "Feel Something," "Ring of Fire" and Queen classics like "Who Wants to Live Forever" (especially the hyperlinked Isle of Wight performance after the Pulse nightclub massacre). How good is Adam Lambert? Brian May said: "I know for a fact Freddie would look at what Adam is doing and say, 'Wow, how do you do some of that stuff?'" May also said: "The voice is stupendous. There is not another voice like that in this planet." Roger Taylor agreed, saying: "I don't know anyone who could out-sing Adam Lambert." H

ow does Adam Lambert compare with Freddie Mercury?

"Freddie would love and hate him, because Adam has a real gift from God," May said. "It's a voice in a billion; nobody has that range, nobody that I've ever worked with, not just the range but the quality throughout the range. I've seen Adam develop just like I watched Freddie develop."

Dark Horses

My "dark horses" or underrated/neglected vocalists are Jonathan Antoine, Gary Barlow, Bobby "Blue" Bland, Julia Bullock, Eric Burdon, Eric Carmen, Gene Chandler, Dennis DeYoung, David Draiman, Robin Gibb, Mitch Grassi, Bobby Hatfield, Ronnie Hawkins, So Hyang (aka Sohyang), Chris Isaak, Julia Ivanova, Tom Jones, Nusrat Fateh Ali Khan, Dimash Kudaibergen, Helmut Lotti, Katie Melua, Ricky Nelson, Harve Presnell, Marty Robbins, Ksana Sergienko, Dusty Springfield, Harry Styles and Carl Wilson. Also, Ron Argent and Colin Blunstone of the Zombies, who were so far ahead of their time they still sound current today!



Ronnie Hawkins merits special mention as a "dark horse" for his amazing performances of "Hey Bo Diddley" and other undervalued songs. Hawkins had a pure tenor voice and could hit high notes that remind me of Michael Jackson, only with more power. And I wonder if MJ may have seen Hawkins perform, because Hawkins was doing a very cool moonwalk in the 1960s (except Hawkins called it the "camel walk"). Hawkins also threw in some ultra-high wordless yips that could have impressed and influenced MJ (admittedly pure speculation on my part). Hawkins displayed his vocal chops and range on songs like "Summertime," "Mary Lou," "Susie Q," the eerie "Hey Boba Lou," "Baby Jean" and the ancient folk classic "I Gave My Love a Cherry" (the best vocal performance of the song I have heard). Hawkins was an Arkansas country boy who fronted a black band, back in the days when such things just weren't done in the South. When Hawkins decided to create a new band, he discovered 15-year-old Levon Helm in Turkey Scratch, Arkansas. The Hawks had to wait for Helm to graduate from high school and learn to play the drums before they could tour! The group moved to Canada in 1958, where Hawkins robbed the cradle again, recruiting 16-year-old Robbie Robertson. The Hawks later added Rich Danko, Richard Manuel and Garth Hudson. The whole passel went on to back Bob Dylan as The Band. But when they played with Hawkins, whose nicknames include Mr. Dynamo, Rompin' Ronnie and The Hawk, he was the unquestioned star of the show.

My current favorite "dark horse" is a flame-haired Russian singer, Julia Ivanova, who now lives in Ukraine. Is this the best cover of a Queen song by anyone not named Adam Lambert? You can help the video go viral by liking and sharing it.



Wanda Jackson is another dark horse vocalist with her electrifying performances of songs like "Hard-Headed Woman," "Silver Threads and Golden Needles," and "Shakin' All Over." Called the "Queen of Rockabilly" or the "First Lady of Rockabilly," she toured with Elvis in the 1950s and briefly dated him. She was inducted into the Rock and Roll Hall of Fame in 2009 as an "early influence." A riveting performer, she claimed to be the first woman to bring glamour to country music. And she took the new music global, touring Japan where she had a number one song with "Fujiyama Mama" and releasing songs she sang in German and Dutch. Some the musicians she worked with were virtually unknown at the time, but became stars, including Buck Owens and Roy Clark. Cyndi Lauper has cited Jackson as a major influence.

Another "dark horse" favorite of mine is Helmut Lotti. His cover of "Surrender" is one of the very best male vocals ever, in my opinion. I also recommend his versions of "Danny Boy," "Auld Lang Syne" (the best version I've heard to date), "The Lion Sleeps Tonight," "Ave Maria," "A Whiter Shade of Pale," "Nights in White Satin" and "O Sole Mio."

While I have never been a fan of boy bands, including the early Beatles, I have discovered another dark horse in Gary Barlow, the former lead signer and songwriter for Take That. Barlow's vocals on songs like "Back for Good," "Rule the World," "Lie to Me" and "Patience" are remarkable. He has been described as a "baritenor" with four-octave range. But Barlow has written 14 number one songs and has sold more than 50 million records, so perhaps he's too well-known to be a dark horse. If Barlow doesn't qualify, his former bandmate Robbie Williams might. After all, Williams' vocals on songs like "Angels," "Feel," "Millennium," "Supreme" and "Better Man" are outrageously good. But Williams has sold 75 million records, so he may not qualify either! Another dark horse is Harry Styles, a former member of One Direction. His performance of "Sign of the Times" is hard to fault. Ditto for "Story of My Life," "Perfect," "Girl Crush" and "Torn."

Oh crap, I may have to rethink my detestation of boy bands!

Another dark horse who may not really qualify is Dimash Kudaibergen, a Kazakh singer who hits interstellar high notes purely and effortlessly on songs like "SOS," "Late Autumn," "Sinful Passion," "Love Is Like a Dream" and "All By Myself." His vocal range is said to be six octaves, from C2 to D8. (That D8 is a whistle note off the standard piano keyboard.) D

imash

switches from bass to baritone to tenor to soprano flawlessly, as if he's four singers in one body. His usual method is to start off doing what seems only remotely plausible, then quickly proceeding to the utterly impossible. He seems to always end up singing higher than your favorite fe

male soprano

. One vocal coach in a reaction video called him "an alien from the land of perfect vocals." But Dimash may not qualify because how can the best singer on the planet be a dark horse, unless he really is an alien? If you haven't heard Dimash sing "SOS" you haven't fully lived, so here's a link: Dimash SOS.

Other commendable performances of "S.O.S." include the original by Daniel Balavoine and covers by Piet Arion, Laurent Bàn, Matthieu Blanchette, Caleb Coles (in English), Normand Groulx, Florian Giustiniani, Gregory Lemarchal, Fanny Mandrea, Marouen, Olympe, Laurent Pagna, Nina Payet, Bruno Pelletier, Slimane, Thierry Vingre, The Voices and Christophe Willem. But no one else hits the crazy E6 that Dimash reaches so beautifully and, seemingly, so effortlessly. He truly seems to come from a different planet.

I think Dimash brings up an interesting question: What makes an all-time great vocal performance? Why is Sam Cooke's "A Change Is Gonna Come" in my top ten, when any number of divas have generated more vocal fireworks? For me, there are three major elements to an all-time great vocal performance: (1) the singing has to be world-class; (2) the song has to be a truly great song (Pavarotti's best performance of "Mary Had a Little Lamb" need not ap

ply

); and (3) there must be something I call "communion." By "communion" I mean that we are touched and moved by the performance as we might be during a spiritual experience. While Dimash is an amazing singer with that six-octave range of his, I still want more than even the interstellar high notes. When I discovered the video of "SOS" with English subtitles and I understood what Dimash was singing about, I found what I was looking for.

Perhaps at the opposite end of the spectrum from Dimash among male singers is Marty Robbins, who had one of the warmest lower registers imaginable and a lovely falsetto that can't be described. Just listen to Devil Woman and you'll see what I mean.

Eva Cassidy died in obscurity but has been rightfully lauded for her covers of songs like "(Somewhere) Over the Rainbow," "Songbird," "Wade in the Water," "Ain't No Sunshine," "It Doesn't Matter Anymore," "Fields of Gold," "Danny Boy," "Autumn Leaves," "Falling Leaves," "People Get Ready" and "What a Wonderful World."

Ksana Sergienko's covers of "The Show Must Go On," "Love of My Life," "Why" and "My Immortal" are notable for their emotion, power and laser-like accuracy.

Another dark horse is David Draiman of the rock group Disturbed, particularly for his dark, eerie, powerful and very "disturbing" cover of the Simon and Garfunkel classic "The Sound of Silence." Draiman has wonderful warmth, richness, fullness and roundness in his lower register and can hit higher notes with incredible clarity and power, while mixing in vibrato/distortion/rasp effortlessly.

Ricky Nelson had a wonderful baritone that could slip easily into tenor on songs like "Unchained Melody," "You Don't Know Me," "Poor Little Fool," "Travelin' Man," "Hello Mary Lou," "It's Late" and "Garden Party."

Sohyang, who has been called "the Korean Mariah Carey," has done wonderful covers of "Bridge Over Troubled Water," "I Have Nothing," "Breathe," "The Prayer," "Alone" and "You Raise Me Up," among others.

My latest dark horse is Kristoffer Jan Patrik Fogelmark, whose name can apparently be shortened to the more manageable Kris Fogelmark. He's so "dark" that I've only been able to find one of his songs, Love Was My Alibi, on the Internet. But I suspect he has a very bright future.

Harve Presnell displayed an impressive, powerful baritone on "They Call the Wind Maria" but the song was a bit too MacArthur-Park-ish for my taste. But then I heard him sing the folk classic "Shenandoah" in a higher register, and he blew me away. What a voice! What a vocal performance! Bravo! His performances of "Greensleeves" and "When I Was Young" were also world class.

My Best Vocals Honorable Mention: "Wicked Game" by Chris Isaak, "Kissing a Fool" and "One More Try" by George Michael, "Nothing Compares 2 U" by Sinead O'Connor, "Hallelujah" by Jeff Buckley and K. D. Lang, "All By Myself" by Eric Carmen and Celine Dion, "Love Hurts" by Dan McCafferty of Nazareth, "What'd I Say" by Ray Charles, "River Deep Mountain High" and "Private Dancer" by Tina Turner, "Superstition" by Stevie Wonder, "He Stopped Loving Her Today" by George Jones, "Mercy Mercy Me" and "What's Going On" by Marvin Gaye, "Summertime" and "Cry Me a River" by Ella Fitzgerald, "Winds of March" and "Send Her My Love" by Steve Perry of Journey, "The Thrill is Gone" by B. B. King, "Funeral for a Friend/Love Lies Bleeding" by Elton John, "God Only Knows" by Carl Wilson of the Beach Boys, "One" by Bono of U2, "Damn You" and "When Doves Cry" by Prince, "Born to Run" and "Thunder Road" by Bruce Springsteen, "Go Rest High on That Mountain" by Vince Gill, "I'll Be There" and "Man in the Mirror" by Michael Jackson, "Walking on Broken Glass" by Annie Lennox, "Wild Horses" and "Angie" by Mick Jagger of the Rolling Stones, "Wish You Were Here" by David Gilmour of Pink Floyd, "My Immortal" and "Bring Me Back to Life" by Amy Lee of Evanescence, "Yesterday" by Paul McCartney of the Beatles, "Imagine" by John Lennon, "I Wanna Know What Love Is" by Lou Gramm of Foreigner, "Rag Doll" by Frankie Valli and the Four Seasons, "Crazy" by Patsy Cline, "Angel" by Sarah McLachlan, "Oh Very Young" and "Where Do the Children Play" by Cat Stevens (Yusuf Islam), "Duke of Earl" by Gene Chandler, "Her Town Too" by James Taylor and J. D. Souther, "Solitaire" by Karen Carpenter, "Back to Black" by Amy Winehouse, "With a Little Help from My Friends" by Joe Cocker, "Bridge Over Troubled Water" by Roberta Flack, "Piece By Piece" by Katie Melua, "Help Me" by Sonny Boy Williamson, "J'ai deux amours" by Josephine Baker, "All I Have to Do Is Dream" by The Everly Brothers, "Tears of a Clown" by Smokey Robinson of the Miracles, "Opera 2" by Vitas, "Sweet Child O' Mine" by Axl Rose of Guns N' Roses, "Dancing Queen" by ABBA

"Smokey Robinson was like God in our eyes."―Paul McCartney

My Best Vocals Honorable Mention (continued): "Roxanne" by Sting of the Police, "Angel Flying too Close to the Ground" by Willie Nelson, "I'm So Lonesome I Could Cry" and "Lovesick Blues" by Hank Williams Sr., "Everybody Hurts" by Michael Stipe of REM, "A Pirate Looks at Forty" by Jimmy Buffet, "Shameless" by Garth Brooks, "Lightning Crashes" by Ed Kowalczyk of Live, "Rock Me Amadeus" by Falco, "Wake Me Up" by Avicii, "Landslide" by Stevie Nicks of Fleetwood Mac, "Up Where We Belong" by Joe Cocker and Jennifer Warnes, "When a Man Loves a Woman" by Percy Sledge, "In Your Eyes" and "Sledgehammer" by Peter Gabriel, "I'm Not in Love" by 10cc, "Gloria" by Laura Brannigan, "These Eyes" by Burton Cummings of the Guess Who, "Danny Boy" and "Scarborough Fair" by Hayley Westenra of Celtic Women, "Wear Your Love Like Heaven" by Donovan, "On My Own" by Michael McDonald and Patti LaBelle, "True Colors" by Cyndi Lauper, "Cry Me a River" by Justin Timberlake, "Whiter Shade of Pale" by Gary Brooker of Procol Harum, "Holy Diver" and "Rainbow in the Dark" by Ronnie James Dio, "The Grand Illusion" by Dennis DeYoung of Styx, "I Walk the Line" and "Ring of Fire" by Johnny Cash, "Wayfaring Stranger" by Emmylou Harris, "I've Been Loving You Too Long" by Sir Tom Jones, "No Woman No Cry" by Bob Marley of the Wailers, "When I Was Your Man" by Bruno Mars, "Your Song" by Elton John

The Best Vocal Performances in Rock History according to a Rolling Stone reader poll: (#1) "Bohemian Rhapsody" by Queen with Freddie Mercury on lead vocals and notable falsetto assists from drummer Roger Taylor; (#2) "The Great Gig in the Sky" by Pink Floyd, sung wordlessly by guest vocalist Clare Torry; (#3) "Twist and Shout" by the Beatles with throat-shredding lead vocals by John Lennon; (#4) "Love Reign O'er Me" by the Who with lead vocals by Roger Daltrey; (#5) "River Deep Mountain High" by Tina Turner; (#6) "Stairway to Heaven" by Led Zeppelin with lead vocals by Robert Plant; (#7) "Gimme Shelter" by the Rolling Stones, sung by Mick Jagger with a huge assist from backup singer Merry Clayton; (#8) "Child in Time" by Deep Purple, sung by Ian Gillian; (#9) "Where Did You Sleep Last Night" by Nirvana as sung acoustically by Kurt Cobain during their 1993 "MTV Unplugged" concert (this is an old folk song also called "In the Pines" that Cobain credited to Lead Belly); (#10) "With a Little Help from My Friends" a Beatles cover by Joe Cocker that made everyone forget the original!

Unique & Influential Voices, a Chronology: Jenny Lind (born 1820), The Hutchison Family, Fiddlin' John Carson (1868), Enrico Caruso (1873), Charley Patton (1881), Ma Rainey (1882), John McCormack (1884), Lead Belly (1888), The Carter Family, Mamie Smith (1891), Bessie Smith (1894), Marion Harris (1896), Jimmy Rodgers (1897), Paul Robeson (1898), Louis Armstrong (1901), Son House (1902), Big Bill Broonzy (1903), Bing Crosby (1903), Bob Wills (1905), Josephine Baker (1906), Howlin' Wolf (1910), Robert Johnson (1911), Bill Monroe (1911), Sonny Boy Williamson (1912), Muddy Waters (1913), Billie Holiday (1915), Frank Sinatra (1915), Edith Piaf (1915), Ella Fitzgerald (1917), John Lee Hooker (1917), Vera Lynn (1917), Nat King Cole (1919), Mario Lanza (1921), Judy Garland (1922), Hank Williams Sr. (1923), B.B. King (1925), Chuck Berry (1926), Bo Diddley (1928), Fats Domino (1928), Ray Charles (1930), Sam Cooke (1931), Little Richard (1932), Patsy Cline (1932), Johnny Cash (1932), Loretta Lynn (1932), James Brown (1933), Jackie Wilson (1934), Luciano Pavarotti (1935), Elvis Presley (1935), Roy Orbison (1936), Buddy Guy (1936), Phil & Don Everly, Wanda Jackson (1937), Etta James (1938), Marvin Gaye (1939), Tina Turner (1939), Tom Jones (1940), John Lennon (1940), Bob Dylan (1941), Aaron Neville (1941), Aretha Franklin (1942), Paul McCartney (1942), Janis Joplin (1943), Joe Cocker (1944), Bob Marley (1945), Freddie Mercury (1946), Barry Gibb (1946), David Bowie (1947), Robert Plant (1948), Robin Gibb (1949), Maurice Gibb (1949), Steve Perry (1949), Tom Waits (1949), Cyndi Lauper (1953), Geddy Lee (1953), Billy Idol (1955), Michael Jackson (1958), Prince (1958), Madonna (1958), Axl Rose (1962), Amy Lee (1981), Adam Lambert (1982), Jackie Evancho (2000)

Josephine Baker was a great singer — please be sure to check out her performance of J'ai deux amours on YouTube. But she was far more than just another voice. Baker was an opera singer, jazz chanteuse, dancer, chorus girl, stripper, actress, civil rights activist ... even a spy for the French resistance during WWII! (She wrote notes in invisible ink on her sheet music then hid them in her underwear. After the war, she was awarded the prestigious Croix de guerre.) Baker's near-nude performance in the revue Un vent de folie caused a sensation in Paris. Ernest Hemingway called her "the most sensational woman anyone ever saw." According to Shirley Bassey, with opera training the petite danseuse sauvage became la grande diva magnifique. Dubbed the "Black Venus" and the "Creole Goddess," Baker was the first African-American to star in a major motion picture, the 1927 silent film Siren of the Tropics. She purchased Marie Antoinette's bed and owned a diamond-collared cheetah. She adopted 12 children of various hues and called them her "Rainbow Tribe." When she encountered racism upon her return to the US, Baker renounced her American citizenship and pledged her loyalty to France, where she was accepted for herself, not rejected for her color. She so alarmed the FBI that they kept a 471-page file on her. Josephine Baker was an amazing woman and a credit to her race — the human race.

Doppelgangers and THE VOICE: Elvis Presley and Roy Orbison were born a year apart. They both had light-colored hair they dyed jet black. They signed with the same record label, Sun Records. They had the same first manager, Bob Neal. On their first tours they hit exactly the same cities, according to an Orbison interview, and even had their first "road dates" with the same girl. However, they never performed together because Elvis told Roy: "You're that good that I'll never appear on stage with you!" Later Orbison, working as a "Nashville sound" songwriter, had his first chart-topping hit with "Only the Lonely" after Presley turned it down. When Presley heard the song, he bought a box of copies to pass out to his friends. Rolling Stone said Orbison brought an operatic "splendor" to rock. When Orbison hit the high note at the end of "Running Scared" in his natural voice, the musicians accompanying him were stunned. Fred Foster later recalled: "He did it, and everybody looked around in amazement. Nobody had heard anything like it before." It was as if Enrico Caruso had been reborn as a rocker (indeed, Orbison would be called "the Caruso of rock"). When the Beatles asked Orbison to join them on their 1963 tour of England, fans were enchanted by his voice. At one show he was called back for 14 encores and the Beatles had to physically restrain him from returning for a 15th. "It was pretty hard to keep up with that man," John Lennon remembered. "Orbison had that fantastic voice." Ringo Starr put it more bluntly: "It was terrible, following Roy. He'd slay them and they'd scream for more." (BTW, the Beatles' first single released in the USA, "Please Please Me," was modeled after "Only the Lonely" according to Lennon.) At Orbison's induction into the Rock and Roll Hall of Fame, Bruce Springsteen said: "I wanted a record with words like Bob Dylan that sounded like Phil Spector—but, most of all, I wanted to sing like Roy Orbison. Now, everyone knows that no one sings like Roy Orbison." U2's Bono agreed, saying: "Everyone curtsies to THE VOICE, as they should." Bob Dylan said Orbison "sounded like he was singing from an Olympian mountaintop. Barry Gibb said the first time he heard "Crying" to him it was "the voice of God" and that he would listen to it ov

er and over.



The Best Vocal Performances of Roy Orbison: "I Drove All Night," "It's Over," "Leah," "In Dreams," "Crying," "Running Scared," "Only the Lonely," "Danny Boy," "Domino," "Love Hurts," "Blue Angel," "Blue Bayou," "Mean Woman Blues," "Pretty Paper," "Dream Baby," "You Got It," "Pretty Woman," "Life Fades Away," "Ooby Dooby," "Candy Man"

"From 1960 to 1964, Roy Orbison put nine songs in the Billboard Top 10. He was the most popular male singer of the time. Listen to Orbison and you'd hear the swirling string arrangements, the multiple crescendos and, mostly, at the centre of the song, that dramatic bel canto tenor, often expressing a dreamy kind of heartbreak or loneliness." (Orbison's voice was so unusual it remains hard to classify. I have heard him called a baritone, a tenor, and a countertenor.)

The Best Vocal Performances by Freddie Mercury of Queen: "Bohemian Rhapsody," "Who Wants to Live Forever," "The Show Must Go On," "Killer Queen," "Crazy Little Thing Called Love," "Somebody to Love," "Another One Bites the Dust," "We Are the Champions," "Radio Ga Ga," "Bicycle Race"

Freddie Mercury of Queen singing "Bohemian Rhapsody"
A unique song delivered by a one-of-a-kind singer.



My Top Ten Male Vocalists: Freddie Mercury, Elvis Presley, Robert Plant, Al Green, Steve Perry, Little Richard, Prince, Axl Rose, Roy Orbison, Sam Cooke
Honorable Mention: Tony Bennett, Bono, James Brown, Johnny Cash, Ray Charles, Art Garfunkel, Marvin Gaye, Vince Gill, Mick Jagger, Michael Jackson, John Lennon, Elton John, Tom Jones, Bruno Mars, Paul McCartney, George Michael, Jim Morrison, Frank Sinatra, Bruce Springsteen, Sting, Frankie Valli, Stevie Wonder

Country Music Trivia: Vince Gill was the lead singer for Pure Prairie League. He almost became the lead singer for Dire Straits, but chose to pursue a solo career in country music. His breakthrough came in 1989 with "When I Call Your Name." (He did okay, with 21 Grammy Awards, more than any other male country artist.) A song Gill wrote for the brother he lost, "Go Rest High on that Mountain," has become one of the most-requested songs for funerals, along with "Amazing Grace" and "Will the Circle Be Unbroken."

My Top Ten Female Vocalists: Janis Joplin, Etta James, Aretha Franklin, Barbara Streisand, Mahalia Jackson, K.D. Lang, Enya, Annie Lennox, Whitney Houston, Mariah Carey/Celine Dion (tie)
Honorable Mention: Adele, Christina Aguilera, Beyoncé, Karen Carpenter, Cher, Kelly Clarkson, Patsy Cline, Dido, Ella Fitzgerald, Lady Gaga, Judy Garland, Emmylou Harris, Billie Holliday, Janet Jackson, Alicia Keys, Alison Krauss, Amy Lee, Leona Lewis, Madonna, Stevie Nicks, Dolly Parton, Pink, Bonnie Raitt, Rihanna, Linda Ronstadt, Diana Ross, Taylor Swift, Tina Turner

The Best Vocal Performances by Tina Turner: "River Deep Mountain High," "Proud Mary," "Private Dancer," "Nutbush City Limits," "I Can't Stand the Rain," "We Don't Need Another Hero," "Better Be Good to Me," "(Simply) The Best," "What's Love Got to Do with It?"

Who were the greatest male and female vocalists of all time? My personal votes go to Elvis Presley and Janis Joplin. To understand why Elvis was such a great vocalist, go back to his uncanny, eerie falsetto of "Blue Moon." How many male singers can sing like that? Then check out his tender, sweet tenor on "Crying in the Chapel." But also check out the ultra-low bass G he hits on "He'll Have to Go." Next, listen to the incredibly powerful high notes he hits on "How Great Thou Art" and "Battle Hymn of the Republic." Then listen to his undervalued masterpieces "What Now My Love" and "It's Now or Never." The latter is wonderfully sweet ... until the power of Elvis's voice kicks in and takes the song to another dimension. Now listen to him growl out "One Night." Finish by listening to his enchanting country-flavored "That's Alright (Mama)" and gospel songs like "Peace in the Valley." Try as I may, I can't think of another male singer who can go from nearly infinite sweetness, to ferocity, to spirituality, to tremendous power the way Elvis could, and did. Granted, at times he could seem like a cheesy lounge act, but with the right song he was untouchable. And he sang many great songs, both originals and covers. As for Janis Joplin, she didn't have Elvis's range, but she was so incredibly good at what she did that it doesn't matter. Singers would do better to take on Whitney Houston or Mariah Carey, than to challenge Janis on songs she now owns forever, like "Piece of My Heart." If anyone is going to challenge Janis Joplin, it may be her exact opposite, Jackie Evancho. While it may be too early to tell, at age ten Jackie Evancho was doing versions of "Ave Maria" and "Pie Jesu" for the ages. If she gets any better, the angelic choirs may have human competition. Here is a link to my discussion of The Best Singers of All Time.

When Axl Rose was nominated as the greatest singer of all time, due to his near-six-octave range, he replied: "If I had to say who I thought the best singers were, I'd say first that I don't know there's a definitive answer as in my opinion it's subjective, and second that my focus is primarily rock singers. That said, I enjoy Freddie Mercury, Elvis Presley, Paul McCartney, Dan McCafferty, Janice Joplin, Michael Jackson, Elton John, Roger Daltrey, Don Henley, Jeff Lynne, Johnny Cash, Frank Sinatra, Jimmy Scott, Etta James, Fiona Apple, Chrissie Hynde, Stevie Wonder, James Brown and a ton of others (predominantly 70's rock singers) and would rather hear ANY of them anytime rather than me! Peace! Axl"

Bobby Hatfield of The Righteous Brothers singing "Unchained Melody"
Is this the greatest pop vocal performance of all time?



Unique & Influential Voices, a Chronology: Jenny Lind (born 1820), The Hutchison Family, Fiddlin' John Carson (1868), Enrico Caruso (1873), Charley Patton (1881), Ma Rainey (1882), John McCormack (1884), Lead Belly (1888), The Carter Family, Mamie Smith (1891), Bessie Smith (1894), Marion Harris (1896), Jimmy Rodgers (1897), Paul Robeson (1898), Louis Armstrong (1901), Son House (1902), Big Bill Broonzy (1903), Bing Crosby (1903), Bob Wills (1905), Josephine Baker (1906), Howlin' Wolf (1910), Robert Johnson (1911), Bill Monroe (1911), Sonny Boy Williamson (1912), Muddy Waters (1913), Billie Holiday (1915), Frank Sinatra (1915), Edith Piaf (1915), Ella Fitzgerald (1917), John Lee Hooker (1917), Vera Lynn (1917), Judy Garland (1922), Hank Williams Sr. (1923), B.B. King (1925), Chuck Berry (1926), Ray Charles (1930), Sam Cooke (1931), Little Richard (1932), Patsy Cline (1932), Johnny Cash (1932), James Brown (1933), Jackie Wilson (1934), Luciano Pavarotti (1935), Elvis Presley (1935), Roy Orbison (1936), Buddy Guy (1936), Etta James (1938), Tina Turner (1939), Marvin Gaye (1939), Tom Jones (1940), John Lennon (1940), Bob Dylan (1941), Aaron Neville (1941), Aretha Franklin (1942), Paul McCartney (1942), Janis Joplin (1943), Joe Cocker (1944), Bob Marley (1945), Freddie Mercury (1946), Barry Gibb (1946), David Bowie (1947), Robert Plant (1948), Steve Perry (1949), Tom Waits (1949), Cyndi Lauper (1953), Geddy Lee (1953), Billy Idol (1955), Michael Jackson (1958), Prince (1958), Madonna (1958), Axl Rose (1962), Amy Lee (1981), Adam Lambert (1982), Jackie Evancho (2000)

Electric Voices: Roy Orbison piercing the heights on "Leah" and "Crying," K. D. Lang matching Orbison note-for-note on "Crying," Prince waxing erotic on "Cream" and "Kiss," Jackie Wilson singing "Lonely Teardrops" and "Higher and Higher," Celine Dion hitting the ultra-high notes with tremendous accuracy and power on "All By Myself" and "I Surrender," Bono wailing "Pride (In the Name of Love)" and "Sunday Bloody Sunday," Tina Turner belting out "We Don't Need Another Hero," Lou Christie singing "Lightnin' Strikes" and "Two Faces Have I," Frankie Valli engaging his power-packed falsetto on "Walk Like a Man" and "Sherry," Steve Perry singing "Oh Sherrie" and "Foolish Heart," Freddie Mercury not-so-consistently singing "Who Wants to Live Forever" and "The Show Must Go On," Adam Lambert singing the same songs with Queen, Robert Plant singing "Immigrant Song" and "Black Dog," Steven Tyler of Aerosmith singing "Dream On," Axl Rose singing "Sweet Child o' Mine" and "Welcome to the Jungle," Adele singing "Skyfall," Barry Gibb "Stayin' Alive" and "Night Fever," Robin Gibb singing "I Started a Joke" and "Massachusetts," Enya singing anything ...

Here is Enya singing "O Come, O Come Emmanuel"
It's hard to imagine angels singing any better in heaven ...



Who was the greatest singer of all time, by public acclaim? Jenny Lind, born in 1820, was the first superstar "diva" and she may have been the greatest singer of all time, a

ccording to

public acclaim. Lind was an opera singer known as the "Swedish Nightingale." She retired at age 29 for unknown reasons. Such was her reputation that Queen Victoria and the royal family attended her last performance. When Lind toured the US in 1850, a century before the Beatles, her audiences were so huge and so enthusiastic that the American press coined the terms "Lind mania" and "Lindomania" to describe the reaction she received. Her American tour produced around $25 million in "modern money" ― an unheard-of haul in those days ― but Lind donated her share to charities, primarily tuition-free schools. Unfortunately there are no recordings of her voice. Emily Dickinson described Lind's reception by Americans unfamiliar with opera: "Bouquets fell in showers, and the roof was rent with applause―how it thundered outside, and inside with the thunder of God and of men―judge ye which was the loudest; how we all loved Jennie Lind, but not accustomed oft to her manner of singing didn't fancy that so well as we did her."

But what about the men? Enrico Caruso, born 1873, was a superstar opera singer who had the first record to sell a million copies, Vesti la giubba. But Caruso had a rival. John McCormack, born 1884, was an Irish tenor from a working class family who shattered box office records and was, according to one account, "the best-paid concert singer in history." After watching Caruso perform La Boheme in 1905, McCormack decided to study opera. He was a quick study. In the fall of 1907, at just 23 years old, McCormack became the youngest principal tenor ever to sing at Covent Garden. A biographer later described McCormack as Pavarotti, Madonna and Johnny Carson all rolled up into one! Another compared his charm to JFK's. In 1929, McCormack was paid $500,000 to appear in a stage-Irish film entitled Song O' My Heart. So like Elvis Presley he was the "total package." And he lived like a rock star, owning 13 Rolls Royces. He was made a count, trumping Sir Elton John and Sir Paul McCartney. But McCormack remains best known for accessible popular recordings like "It's a Long Way to Tipperary," "Danny Boy" and "Ave Maria."

Hate opera? Me too! Or so I once claimed, never having bothered to listen to the great opera singers. I became interested in opera after discovering amazing voices like Montserrat Caballé, Anna Netrebko, Kirsten Flagstad, Tarja Turunen, Kathleen Battle, Rosa Ponselle, Gianna D'angelo, Natalie Dessay, Renée Fleming, Leontyne Price, Joan Sutherland, Richard Tucker, Luciano Pavarotti, Plácido Domingo, José Carreras, Joseph Calleja, Francesco Merli, Dietrich Fischer-Dieskau and Jussi Björling. Among the singers who may be more "operatic" than "pure opera," I especially like Andrea Bocelli, Hayley Westenra and Sarah Brightman. Three of my more recent favorites are child prodigy Jackie Evancho, the petite queen of the talent shows, Mirusia Louwerse, the "Angel of Australia," and the Canadian "classical crossover" soprano Alessandra Paonessa. It's not all about the high notes; I love Bocelli and Evancho for the warmth of their lower registers. My favorite vocal performances include "La Donna e Mobile" by Enrico Caruso, "Vissi d'Arte" by Maria Callas, "Panis Angelicus" by Luciano Pavarotti, "Ave Maria" and "Pie Jesu" by Jackie Evancho, "Time to Say Goodbye" by Andrea Bocelli and Sarah Brightman, "Jesu Joy of Man's Desiring" by Josh Groban, and "Shenandoah" by Sissel Kyrkjebo.

If you still hate or don't like opera, perhaps check out "Flower Duet" by Anna Netrebko and Elina Garanca on YouTube. If that doesn't convince you, there may be something wrong with your ears (or mine).

My Top Ten Contraltos: Marian Anderson, Eula Beal, Toni Braxton, Kathleen Ferrier, Lisa Gerrard, Billie Holiday, Mahalia Jackson, Etta James, Ewa Podles, Nina Simone, Mavis Staples
Honorable Mention: Fiona Apple, Joan Armatrading, Anita Baker, Clara Butt, Tracy Chapman, Cher, Patsy Cline, Rosemary Clooney, Doris Day, Cass Elliot, Gloria Estefan, Roberta Flack, Bobbie Gentry, Lauren Hill, Lena Horne, Chrissie Hynde, Grace Jones, Nora Jones, Alicia Keys, Annie Lennox, Reba McEntire, Anne Murray, Jennifer Nettles, Stevie Nicks, Pink, Sade, Shakira, Carly Simon, Nancy Sinatra, Grace Slick, Josh Stone, Tina Turner, Bonnie Tyler, Dionne Warwick, Florence Welch, Mae West, Amy Winehouse

The Best Vocal Performances of Mavis Staples and the Staples Singers: "I'll Take You There," "Respect Yourself," "No Time for Crying," "The Weight," "Let's Do It Again," "If You're Ready (Come Go with Me)," "We Shall Not Be Moved," "Gotta Serve Somebody," "Freedom Highway"

My Top Ten Mezzo-Sopranos: Christina Aguilera, Janet Baker, Cecilia Bartoli, Beyoncé, Enya, Ella Fitzgerald, Aretha Franklin,Whitney Houston, K. D. Lang, Barbara Streisand
Honorable Mention: Adele, Shirley Bassey, Mary J. Blige, Susan Boyle, Shirley Caesar, Karen Carpenter, Miley Cyrus, Joyce DiDonato, Connie Francis, Lady Gaga, Judy Garland, Marilyn Horne, Jennifer Hudson, Katherine Jenkins, Janis Joplin, Amy Lee, Leona Lewis, Julie London, Lorde, Christa Ludwig, Madonna, Sarah McLachlan, Ethel Merman, Bette Midler, Jane Monheit, Felicity Palmer, Edith Piaf, Bonnie Raitt, Rihanna, Sia, Dusty Springfield, Frederica von Stade, Donna Summer, Taylor Swift, Ann Wilson, Tammy Wynette

The Best Vocal Performances by Art Garfunkel: "Bridge Over Troubled Water," "My Little Town," "All I Know," "Kathy's Song," "Bright Eyes," "America," "Scarborough Fair/Canticle," "The Boxer," "El Condor Pasa," "Sound of Silence," "Homeward Bound," "Cecilia," "Scissors Cut"

Art Garfunkel has the voice of a human angel, an ethereal countertenor capable of producing what he calls "tender finesse." James Taylor explains: "His is a pure and beautiful tenor voice, and there really is no one like him." But there may be one contender for Art Garfunkel's throne: his son, James Garfunkel, whose voice is just as sweet and even higher!

Art Garfunkel singing "Bridge Over Troubled Water"
One of the great voices, emoting on one of the greatest songs ever written. The song has been covered by Aretha Franklin, Elvis Presley, Mary J. Blige, Brian McKnight, John Legend, Roberta Flack, Bon Jovi, Natalie Cole, Clay Aiken, Charlotte Church, David Archuleta, Whitney Houston, Johnny Cash, Fiona Apple, Il Divo, LeAnn Rimes, Leona Lewis, Luther Vandross and Michael W. Smith ... but no one has ever sung the song more tenderly and movingly than Art Garfunkel.



Music Trivia: After co-writing "Barcelona" with his vocal parts being baritone, Freddie Mercury persuaded Montserrat Caballé to sing the soprano parts by performing them for her, falsetto! They had initially met in Barcelona, Caballé's home, in 1987. When Barcelona hosted the 1992 Summer Olympics, she was asked to assist with the Olympic theme song and enlisted Mercury's help. The resulting song was one of the few that Mercury sang in his natural baritone.

The Best Music Videos: "Take On Me" by A-ha, "Nothing Compares 2 U" by Sinead O'Conner, "Stan" by Eminem feat. Dido, "Wicked Game" by Chris Isaak, "Like a Virgin" and "Like a Prayer" by Madonna, "Time After Time" and "Girls Just Want to Have Fun" by Cyndi Lauper, "Father Figure" and "Freedom 90" by George Michael, "Material Girl" and "Papa Don't Preach" by Madonna, "Thriller" and "Billie Jean" by Michael Jackson, "Bohemian Rhapsody" by Queen, "Losing My Religion" and "Everybody Hurts" by REM, "Under Pressure" by Queen and David Bowie, "Walk This Way" by Run-DMC feat. Aerosmith, "When Doves Cry" and "Purple Rain" by Prince, "Jeremy" by Pearl Jam, "Smells Like Teen Spirit" by Nirvana, "Sledgehammer" by Peter Gabriel, "November Rain" and "Sweet Child O' Mine" by Guns N' Roses, "Criminal" by Fiona Apple, "Sweet Dreams (Are Made of This)" by the Eurythmics, "Bitter Sweet Symphony" by the Verve, "Doo-Wop (That Thing)" by Lauryn Hill, "Somebody that I Used to Know" by Goyte feat. Kimbra, "Hurt" by Johnny Cash, "Hey Yah" by OutKast, "Learn to Fly" by the Foo Fighters, "Weapon of Choice" by Fatboy Slim, "Love is a Battlefield" by Pat Benatar, "Why" by Annie Lennox, "Bad" by Michael Jackson, "Express Yourself" and "Vogue" by Madonna, "Bad Romance" by Lady Gaga, "Black Hole Sun" by Soundgarden, "Don't Come Around Here No More" by Tom Petty and the Heartbreakers, "Buddy Holly" by Weezer, "U Can't Touch This" by MC Hammer, "Blurred Lines" by Robin Thicke

My Best Vocal Performances by Elvis Presley: "Blue Moon," "Fever," "An American Trilogy," "Unchained Melody," "Trying to Get to You," "Love Me," "It's Now or Never," "Crying in the Chapel," "In the Garden," "Any Day Now," "Peace in the Valley," "That's Alright (Mama)," "Jailhouse Rock," "If I Can Dream," "You'll Never Walk Alone," "Suspicious Minds," "In the Ghetto" and "Are You Lonesome Tonight" (the last song at his last concert in 1977)

Elvis Presley singing a gospel-influenced version of "Bridge Over Troubled Water"
Please be sure to read Paul Simon's comments made after he heard Elvis Presley's interpretation of his most famous song!



Elvis Presley performed "Bridge Over Troubled Water" during his triumphant return after a 15-year absence, at New York City's Madison Square Garden in 1972. Having witnessed Elvis's interpretation of his song, Paul Simon said: "That's it, we might as well all give up now." While I actually prefer the softer, sweeter Art Garfunkel version, it's hard to imagine a more impressive vocal performance than Presley's. His lower register is incredibly warm, rich and tender. His power on the high notes is truly stunning, on a par with male opera singers. And he put so much emotion into his gospel-influenced interpretation, without sounding affected. His was a tour de force. No wonder Paul Simon left shaking his head.

Vocal Range

The highest note on a standard piano is C8, so some of these singers have gone off the scale. In classical music the typical bass range is E2-E4; baritone G2-G4; tenor C3-C5; countertenor E3-E5; contralto F3-F5; mezzo-soprano A3-A5; soprano C4-C6. In choral music women are either sopranos or altos. All vocal types can typically hit middle C (C4), which is a low note for a soprano and a high note for a bass. Octaves are numbered C-D-E-F-G-A-B, so B5 is a higher note than G5. A normal human voice can span around two octaves, but these singers have much wider ranges, especially when "whistle notes" are included. Some whistle notes are pleasing, while others just sound weird, so notes in the 7th and 8th octaves may be musically dubious and are thus ignored or discounted by some experts.

Singers with incredible range include "the eight octave woman" Georgia Brown (G2-G10), "the six octave man" Dimash Kudaibergen (C2-D8), Mariah Carey with her five octave range (G#2-G#7), Minnie Ripperton (D3-F#7), Ariana Grande (D3-E7), Morissette Amon (C3-E7), Christina Aguilera (B2-C#7), Demi Lovato (C#3-C#7), Jill Scott (C3-C7), Prince (E2-B6), Axl Rose (F1-Bb6, which is going from Barry White's lowest note to higher than Beyoncé and Celine Dion!), Cyndi Lauper (C3-Bb6), Kate Bush (G#2-G#6), Tina Turner (B2-G6), Janis Joplin (E3-G6), Kelly Clarkson (Eb3-G6), Annie Haslam (E3-G6), Little Richard (E2-F#6), Britney Spears (F#2-F#6), Freddie Mercury (F2-F6), Mitch Grassi (E2-F6), Maria Callas (F3-F6), Cher (C#3-F6), Donna Summer (C3-F6), P!nk (A2-E6), Celine Dion (B2-E6), Chaka Khan (B2-E6), Steven Tyler (D2-E6), Haley Reinhart (D3-E6), James Brown (Eb2-E6), Roger Taylor (E2-E6), Thom Yorke (E2-E6), Jeff Buckley (G2-E6), Beyoncé (A2-E6), Miley Cyrus (B2-E6), Amy Lee (C3-E6), Ann Wilson (C3-E6), Rihanna (Bb2-E6), Sarah Brightman (Eb3-E6), Marvin Gaye (D2-Eb6), Stevie Wonder (F2-D#6), Barbara Streisand (B2-D6), Elton John (E2-D6), Bjork (E3-D6), Dolly Parton (E3-D6), Steve Winwood (A2-D6), Sia Furler (D3-D6), Katy Perry (D3-D6), Brendon Urie (D2-D6), Diana Ross (C3-C#6), Michael Jackson (F#2-C#6), Jennifer Hudson (C3-C#6), Jackie Wilson (A2-C6), Whitney Houston (C#3-C6), Rod Stewart (C#3-C6), Charlotte Church (Eb3-C6), Lara Fabian (D3-C6), Jennifer Lopez (D3-C6), Nick Pitera (C2-C6), Tom Jones (F#1-B5), Norah Jones (A2-B5), Jackie Evancho (F3-B5), Aretha Franklin (G2-B5), Annie Lennox (G2-B5), Alicia Keyes (Bb2-B5), Lady Gaga (Bb2-B5), Adam Lambert (Bb2-B5), Bruce Springsteen (Eb2-B5), Chris Isaak (G1-B5), Paul McCartney (B1-B5), John Lennon (B1-A5), Elvis Presley (B1-A5), Robert Plant (E2-A5), Mick Jagger (E2-A5), Steve Perry (F#2-A5), Bruno Mars (B#2-A5), Enya (Bb2-A5), Barry Gibb (A1-G#5), Frankie Valli (F#2-G#5), David Bowie (G1-G#5), Bono (C#2-G#5), Brian McKnight (D#2-G#5), Carrie Underwood (D3-G#5), Judy Garland (D3-G5), Sam Smith (G#2-G5), Roger Daltrey (B1-G5), Smokey Robinson (C3-G5), Joss Stone (C3-G5), Buddy Holly (D2-G5), Brian Wilson (F2-G5), Robin Gibb (C#2-F#5), Adele (C3-F5), Jordan Smith (D#3-F5), Maurice Gibb (D2-E5), Roy Orbison (E2-E5), Harry Styles (F2-E5), Frank Sinatra (C2-E5), Bob Dylan (C#2-E5), Barry White (F1-Eb5), Johnny Cash (B1-G#4)

Think the Beatles were pretty good? Lennon and McCartney weren't just great songwriters; they both had great range and were nearly perfectly matched!

The lowest musical note according to Guinness is a G-7 (that's negative seven), by Tim Storms. That note is too low for the human ear to hear. Storms also holds the record for the widest vocal range for a male, at ten octaves. The highest musical "whistle" note reached by a male singer is designated D♯8 in note-octave notation; it is three semitones above the highest note on a standard grand piano. It was achieved by Adam Lopez in 2008 and officially witnessed and certified by Guinness. The record for the widest vocal range by a female singer is Georgia Brown with a vocal range of eight octaves, from G2 to G10. The G10 can also not be heard by the human ear.

My Best Bass Singers: Paul Robeson, Louis Armstrong, Tennessee Ernie Ford, Ike Turner, Nick Massi of the Four Seasons, Bill Medley of the Righteous Brothers, Isaac "Dickie" Freeman of the Fairfield Four, Billy Idol, Avi Kaplan of Pentatonix, Tim Faust of Home Free, Richard Sterban of the Oak Ridge Boys esp. on "Elvira," Bowser of Sha-Na-Na, Johnny Cash, Barry White, Nick Cave, Leonard Cohen, Tom Waits, Isaac Hayes, J. D. Sumner (a backup singer for Elvis Presley), Brad Roberts of the Crash Test Dummies, Larry Graham of Sly & the Family Stone (he played bass and sang bass), Thurl Ravenscroft esp. on "You're a Mean One, Mr. Grinch" and "Asleep in the Deep."

Roger Daltrey of the Who singing "Love Reign O'er Me"
If this doesn't send chills down your spine, you may not be fully alive!



The Best Vocal Performances by Prince: "Damn You," "The Beautiful Ones," "When Doves Cry," Nothing Compares 2 U," "Little Red Corvette," "Thunder," "Kiss," "Purple Rain," "Cream," "Insatiable," "Controversy," "Adore," "Raspberry Beret," "1999"

The Best Vocal Performances by Janis Joplin: "Piece of My Heart," "Down on Me," "Cry Baby," "Mercedes Benz," "Summertime" (with Jimi Hendrix), "Try (Just a Little Bit Harder)," "Me and Bobby McGee," "Ball and Chain," "Kozmic Blues," "Move Over" (a song she wrote herself), "Maybe," "Work Me Lord"

Music Trivia: Jackie Evancho is the youngest solo artist to go platinum, at the tender age of ten!

The Top Ten Child Singers and Children's Groups: Angelis, Jackie Evancho, Judy Garland, Frankie Lymon, Michael Jackson and the Jackson 5, Little Stevie Wonder, Lulu, Charlotte Church, Christina Aguilera, Ariana Grande
Honorable Mention: Julie Andrews, Shirley Temple, Lesley Gore, Brenda Lee, Tanya Tucker, Donny and Marie Osmond, Bianca Ryan, LeAnn Rimes, Hanson, Little Stevie Winwood, Charice Pempengco, The Partridge Family, Little Ricky Skaggs

Music Trivia: When he was still in first grade, Little Ricky Skaggs played "Ruby" on Bill Monroe's mandolin and sang onstage with the Father of Bluegrass, asking if Ruby was "satisfied" or "mad at her man." Skaggs learned to play the mandolin at age five and picked up the guitar at six. He was a TV star at age seven, playing with Lester Flatt and Earl Scruggs.

The children's vocal group Angelis singing "Pie Jesu"
Angelis's voices really are angelic.



My Best Vocal Groups: ABBA, Andrews Sisters, Angelis, Beach Boys, Bee Gees, Boyz II Men, Byrds, Carter Family, Commodores, Crosby Stills Nash & Young, Drifters, Eagles, Fisk Jubilee Singers, Frankie Valli and the Four Seasons, Gatlin Brothers, Home Free esp. "Man of Constant Sorrow," Il Divo, Ink Spots, Isley Brothers, Mormon Tabernacle Choir, Neville Brothers, Orioles, Pentatonix, Platters, Pointer Sisters, Sly & the Family Stone, Smoky Robinson and the Miracles, Statler Brothers, Supremes, Temptations, Three Tenors, Vienna Boys' Choir, Vogues

My Purest Vocals of All Time: "Wicked Game" by Chris Isaak, "Nothing Compares 2 U" by Sinead O'Connor, "Only Time" by Enya, "Kathy's Song" by Simon and Garfunkel, "Good Morning Girl" by Steve Perry of Journey, "Mad World" by Adam Lambert, "God Only Knows" by Carl Wilson and the Beach Boys, "Holding Back the Years" by Mick Hucknall of Simply Red, "Kissing a Fool" by George Michael, "All By Myself" by Celine Dion, "Mercy Mercy Me" and "What's Going On" by Marvin Gaye, "When Doves Cry" by Prince, "Go Rest High on that Mountain" by Vince Gill, "I'll Be There" by Michael Jackson, "Angel" by Sarah McLachlan, "True Colors" by Cyndi Lauper, "Oh Very Young" and "Where Do the Children Play" by Cat Stevens (Yusuf Islam)

Currently Rising: Recent vocals that threaten to become performances for the ages include "When I Was Your Man" by Bruno Mars, "Thank You" and "White Flag" by Dido, "Try" and "What About Us" by P!nk, "Sign of the Times" by Harry Styles, "Titanium" and "Chandelier" by Sia, "Stay With Me" and "I'm Not the Only One" by Sam Smith, "Say You Won't Let Go" by James Arthur, "Royals" by Lorde, "Mercy" by Shawn Mendes, "Rolling in the Deep" and "Hello" by Adele, "Scars to Your Beautiful" by Alessia Cara, "Take Me to Church" by Hozier, "Somebody that I Used to Know" by Goyte, "Halo" by Beyoncé, "Ex's and Oh's" by Elle King, "See You Again" by Charlie Puth, "Shut Up and Dance with Me" by Walk the Moon, "Believer" by Imagine Dragons, "Can't Feel My Face" by The Weeknd, "Happy" by Pharrell Williams, "We Found Love" by Rihanna feat. Calvin Harris, "Love the Way You Lie" by Eminem feat. Rihanna, "Stan" by Eminem feat. Dido, "She Will Be Loved" by Adam Levine and Maroon 5, "Feel It Still" by Portugal. The Man, "Havana" by Camila Cabello feat. Young Thug

Josh Krajcik singing "The First Time Ever I Saw Your Face"
The joy on Josh Krajcik's face is something to behold, as is his voice.



Highest and Sweetest Male Voices: "Ooh Baby Baby" and "Tracks of My Tears" by Smokey Robinson of the Miracles, "When You're Only Lonely" and "Her Town Too" by J. D. Souther (the latter a duet with James Taylor), "Bright Eyes" and "My Little Town" by Art Garfunkel, "Foolish Heart" and "Good Morning Girl" by Steve Perry, "Cupid" and "Lovable" by Sam Cooke, "Crying in the Chapel" by Elvis Presley, "Human Nature" by Michael Jackson, "Aubrey" by David Gates and Bread, "Go Rest High on that Mountain" and "Amie" by Vince Gill (the latter with Pure Prairie League), "Love Hurts" by The Everly Brothers, "Mad World" by Adam Lambert, "Without You" by Harry Nilsson, "Cry Me a River" by Justin Timberlake, "Lonely Teardrops" by Jackie Wilson, "Rag Doll" by Frankie Valli and the Four Seasons, "Cream" and "Kiss" by Prince, "Grace" by Jeff Buckley, "Leah," "In Dreams" and "Only the Lonely" by Roy Orbison

Adam Lambert singing "Mad World"
This may be one of the strongest statements against bullying ever made, by a gay musical genius who sings from experience.



The best Steve Perry vocal performances: "Good Morning Girl," "Home at Last," "Winds of March," "Foolish Heart," "Oh Sherrie," "Open Arms," "Send Her My Love," "Who's Crying Now," "Faithfully," "Wheel in the Sky," "Still They Ride," "Separate Ways," "Ask the Lonely"

Steve Perry of Journey singing "Good Morning Girl"
He hits those impossibly high notes so effortlessly and so sweetly.



The Best Vocal performances by Hank Williams Sr.: I'm So Lonesome I Could Cry, Lovesick Blues, Long Gone Lonesome Blues, Lonesome Whistle, Ramblin' Man, Moanin' the Blues, Lost Highway, Jambalaya, I Saw the Light, Move It On Over, Why Don't You Love Me (Like You Used to Do), Cold Cold Heart, I Can't Help It (If I'm Still in Love with You), Your Cheatin' Heart, Honky Tonk Blues, Kaw Liga

Music Trivia: Woody Guthrie, the great folk singer who wrote "This Land Is Your Land," was once a tenant of the Trumps. Guthrie was not a fan of his racist landlords, and wrote angry songs about Frederick Trump, the father of Donald Trump, accusing him of refusing to rent apartments to black Americans!

Mick Hucknall of Simply Red singing "Holding Back the Years"
If you have a functional heart, this song may shatter it!



Billy Joel singing "Until the Night"
This gets my vote as the most undervalued song of all time. Whenever it came on the radio, I would drop whatever I was doing to listen to it.



According to Billy Joel, his top five songs are: "Vienna," "And So It Goes," "You May Be Right," "She's Right on Time" and "Scenes from an Italian Restaurant"

Other outstanding Billy Joel vocal performances: "The Downeaster Alexa," "Shout (live at Yankee Stadium with falsetto screaming/yodeling)," "Until the Night," "Captain Jack," "Piano Man," "Goodnight Saigon," "The Stranger," "Leningrad," "New York State of Mind," "Allentown," "The Entertainer," "Innocent Man," "Movin' Out"

According to Bruce Springsteen, his top five songs are: "Born to Run," "The Rising," "Thunder Road," "Nebraska" and either "Jungleland" or "Racing in the Street"

Other outstanding Bruce Springsteen vocal performances: "Rosalita," "Sandy," "She's the One," "Badlands," "The River," "Backstreets," "I'm on Fire"

The most Grammys won by singers: Alison Krauss and Union Station (27), Stevie Wonder (22), Bono and U2 (22), Beyoncé (20), Vince Gill (20), Bruce Springsteen (20), Tony Bennett (18), Aretha Franklin (18), Paul McCartney (18), Ray Charles (17), Eric Clapton (17), Sting (16), Alicia Keys (15), Ella Fitzgerald (13), Emmylou Harris (13), Dixie Chicks (13), Foo Fighters (11), Shirley Caesar (11), Adele (10), Chaka Khan (10), Bonnie Raitt (10), Linda Ronstadt (10), Taylor Swift (10), Cece Winans (10)

The most Grammys nominations by singers: Beyoncé (53), Bono (47), Dolly Parton (46), Bruce Springsteen (46), Barbara Streisand (42), Alison Krauss (42), Vince Gill (41), Sting (38)

Note: I did not include artists who are better known for rap, composing, conducting, playing instruments, etc. This page is about singers.

Elton John playing and singing "Funeral for a Friend/Love Lies Bleeding"
Elton said he played this song so ferociously because he imagined playing it at his own funeral.



Robin Gibb of the Bee Gees singing "I Started a Joke"
Barry Gibb had the most sex appeal, but Robin Gibb had the most moving voice.



My Best Child Singers of All Time (Age 16 and Under): Jackie Evancho, Judy Garland, Maria Callas, Beverly Sills, Little Stevie Wonder, Little Stevie Winwood, Christina Aguilera, Michael Jackson, Janet Jackson, Donnie Osmond, Marie Osmond, Brenda Lee, Charlotte Church, Frankie Lymon, Ariana Grande, George Harrison, Tanya Tucker, Leann Rimes, Miley Cyrus, Billy Gilman, Debbie Gibson, Lesley Gore, Lulu, Andrew Johnston, Brynn Cartelli, Sawyer Fredericks, Danielle Bradberry, Janet Devlin, Darci Lynne Farmer, Justin Bieber, Aksel Rykkvin, Grace VanderWaal, Amira Willighagen, Rion Paige, Angelica Hale, Angelina Jordan Astar, Anna Graceman, Bianca Ryan, Asada Jezile, Connie Talbot, Helen Shapiro, Stevie Brock, Aaron Carter

The Most Difficult Songs to Sing (Well): "I Believe in a Thing Called Love" by The Darkness, "Wuthering Heights" by Kate Bush, "Take On Me" by A-ha with those impossibly high notes, "Unchained Melody" by Bobby Hatfield and the Righteous Brothers, "Bohemian Rhapsody" by Freddie Mercury and Queen, "Dream On" by Steven Tyler and Aerosmith, "Without You" by Harry Nilsson, "All By Myself" by Eric Carmen and Celine Dion, "Lovin' You" by Minnie Ripperton, "Chandelier" by Sia, "I Will Always Love You" by Whitney Houston, "Nothing Compares 2 U" by Sinead O'Connor, "Five O'Clock World" by the Vogues, "Lightning Strikes" by Lou Christie, "Runaway" by Del Shannon, "Queen of the Night" from Die Zauberflöte, "Emotions" and "My All" by Mariah Carey, "Sherry" by Frankie Valli and the Four Seasons, "Crying" by Roy Orbison, "Gethsemane" from Jesus Christ Superstar, "The Star Spangled Banner"

My Best Vocal Performances by Chris Isaak: "Wicked Game," "(Please) Let Me Down Easy," "Somebody's Crying," "Blue Hotel," "Baby Did a Bad Thing," "Lie to Me," "Blue Moon"

My Best Vocal Performances by Sam Cooke: "A Change Is Gonna Come," "Unchained Melody," "Chain Gang," "Cupid," "Bring it on Home to Me," "You Send Me," "Blue Moon," "Lovable," "What a Wonderful World"

Which Musical Artists are Most Popular with Buyers? According to Wikipedia, based on total unit sales, the most popular artists of all time are (#1) Beatles (~600 million units), (#2) Elvis Presley (~600 million), (#3) Michael Jackson (~350 million), (#4) Madonna (~300 million), (#5) Elton John (~300 million), (#6) Led Zeppelin (~300 million), (#7) Pink Floyd (~250 million), (#8) Rihanna (~230 million), with seven ties at (#9) Rolling Stones, Queen, AC/DC, ABBA, Mariah Carey, Whitney Houston and Celine Dion. Based on album sales (certified units sold), we can add Garth Brooks, Eagles, Billy Joel, George Strait, Barbara Streisand, Steven Tyler and Aerosmith, Bruce Springsteen, Madonna, James Hetfield and Metallica, David Lee Roth or Sammy Hagar and Van Halen, Bono and U2, Stevie Nicks and Fleetwood Mac, Neil Diamond, Steve Perry and Journey, Shania Twain, Kenny G, Kenny Rogers, Alabama, Bob Seger and the Silver Bullet Band, Axl Rose and Guns N' Roses, Eminem, Alan Jackson, Carlos Santana, Taylor Swift, Reba McEntire, Eric Clapton, Chicago, Simon and Garfunkel, Rod Stewart, Foreigner, Tim McGraw, Backstreet Boys, Prince and the Revolution, Tupac Shakur, Bob Dylan, Def Leppard, Britney Spears, Bon Jovi, Phil Collins and Genesis.

What does the buying public say? Here are the singers with the most number one singles on the charts: Beatles (20), Elvis Presley (18), Mariah Carey (18), Rihanna (14), Michael Jackson (13), Supremes (12), Madonna (12), Whitney Houston (11), Stevie Wonder (10), Janet Jackson (10)

Music Trivia: Not only could the Beatles and Luciano Pavarotti not read music, but Leo Fender couldn't play the guitar!

My Best Vocal Performances by Nat King Cole: "Unforgettable," "Mona Lisa," "When I Fall in Love (It Will Be Forever)," "Stardust," "Smile," "L-O-V-E," "The Christmas Song (Chestnuts Roasting on an Open Fire)," "There Will Never Be Another You"

Music Trivia: Frank Sinatra said that when he went home, he played Nat King Cole records to relax. The King put Capitol Records on the map, selling the most records by an individual during the "gap" between Bing Crosby and Elvis Presley. He had the first TV show to feature a black artist, on NBC in 1956, but due to the racism of the times, there was no commercial sponsorship and the show did not survive. But the King broke an important racial barrier, just as Jackie Robinson did.

My Best Vocal Performances of Dennis DeYoung and Styx: "Lady," "Babe," "Come Sail Away," "Show Me the Way," "The Grand Illusion," "Suite Madame Blue," "Desert Moon" (solo), "Mr. Roboto," "The Best of Times," "Rockin' the Paradise," "Lorelei"

My Best Vocal Performances of Tommy Shaw and Styx: "Renegade," "Crystal Ball," "Snowblind," "Blue Collar Man," "Fooling Yourself," "Too Much Time on My Hands"

My Best Hot, Fiery and Sexy Torch Singers: "Cry Me a River" by Ella Fitzgerald and Michael Buble, "At Last" by Etta James and Jahmene Douglas, "I Who Have Nothing" by Ben E. King and Whitney Houston, "Do It Again" by Marilyn Monroe and Diana Krall, "Fever" by Peggy Lee and Elvis Presley, "Smoke Gets in Your Eyes" by Dinah Shore and Nat King Cole, "My Funny Valentine" by Frank Sinatra and Alice Fredenham, "Feeling Good" by Nina Simone and Carly Rose Sonenclar, "Use Somebody" by the Kings of Leon and Lascel Woods, "Ain't No Sunshine" by Bill Withers and Luigiano Paals, "Somebody to Love" by Freddie Mercury and Rachel Potter, "The Rose" by Bette Midler and Christopher Maloney, "Who's Loving You" by Michael Jackson and Sam Bailey, "Crying" by Roy Orbison and K. D. Lang, "Nothing Compares 2 U" by Prince and Sinead O'Connor

Best Falsetto Song Performances

"Lucille" by Little Richard (the ORIGINAL)
"I Want It All" by Adam Lambert with Queen
"Say You Will" by Jackie Wilson
"Betcha By Golly Wow" by Russell Thompkins Jr. of the Stylistics
"Feel It Still" by John Gourley of Portugal the Man
"Five O'Clock World" by Bill Burkette of the Vogues

Bill Burkette was a baritone, but he could hit s

ome "crazy"

high notes

— for instance the "Oh-de-lay-ee-ee" yodel in "Five O'Clock World." According to Troy Elich, the son of original band member Stan Elich, when Bill Burkette was 71 he could still hit all the high notes in their original keys.



"Sherry" and "Walk Like a Man" by Frankie Valli of the Four Seasons
"Lightning Strikes" by Lou Christie
"Runaway" by Del Shannon
"Unchained Melody" by Bobby Hatfield of the Righteous Brothers

"Handy Man" by Jimmy Jones
"That's the Way of the World" by Philip Bailey of Earth Wind & Fire
"Night Fever" and "Stayin' Alive" by Barry Gibb, Robin Gibb, Maurice Gibb
"Shadow Dancing" by Andy Gibb
"Writing's on the Wall" by Sam Smith
"Oooh Baby Baby" by Smokey Robinson of the Miracles
"Duke of Earl" by Gene Chandler
"I Don't Know Much" by Aaron Neville and Linda Ronstadt
"Take on Me" by Morton Harket of A-ha
"The Lion Sleeps Tonight" by Jay Siegel of the Tokens
"Liar Liar" by the Castways
"Gypsy Woman" by Curtis Mayfield of the Impressions
"Just My Imagination" by Eddie Kendrick a

nd David Ruffin

of the Temptations
"Black Dog" by Robert Plant of Led Zeppelin
"Billie Jean" and "Don't Stop 'Til You Get Enough" by Michael Jackson
"Kiss" and "Cream" by Prince
"In Dreams" and "Blue Angel" by Roy Orbison
"Grace" by Jeff Buckley
"Somewhere Over the Rainbow" by Israel Kamakawiwo'ole
"Fool to Cry" by Mick Jagger and the Rolling Stones
"Wheel in the Sky" by Steve Perry of Journey
"Climax" by Usher
"Rolling Stone" by The Weeknd
"Cry Me a River" by Justin Timberlake
"Crying" by Don McLean
"After the Gold Rush" by Neil Young

More Famous Falsettos

Rebert Harris of the Soul Stirrers, also known as R. H. Harris, was one of the first gospel/soul singers to employ a falsetto. The Soul Stirrers influenced Sam Cook, Mahalia Jackson and Sister Rosetta Tharpe.

Elvis Presley had a wonderful falsetto that he used effectively on songs l

ike "Blue Moon" (sung entirely in a lovely but eerie falsetto), "Unchained Melody" (the ending) and "

Little Darlin" (in which he sings both base and falsetto).

Nick Pitera has a "feminine falsetto" that allows him to sing "duets" with himself, in which he sings both the male and female parts. Dimash Kudaibergen has done similar "duets" with himself.

Honorable Mention: Matt Bellamy of Muse, Jónsi Birgisson of Sigur Ros, Bobby and El DeBarge of Switch, Jason Derulo, King Diamond, The Dream, Art Garfunkel, Marvin Gaye, Lee Glasson, Al Green, Justin Hawkins, Larry Henley of the Newbeats, Ron Isley, Billy Joel, Elton John, John Legend, Jolan, Michael MacDonald of The Doobie Brothers, Adam Levine of Maroon 5, Bruno Mars, Chris Martin of Coldplay, Brian McKnight, Freddie Mercury and Roger Taylor of Queen, Miguel, Frank Ocean, Charlie Puth, Marty Robbins, Del Shannon, Trey Songz, Robin Thicke, Justin Vernon of Bon Iver, Pharrell Williams, Tony Williams of the Platters, Brian and Carl Wilson of the Beach Boys, Thom Yorke of Radiohead

My Top Ten Emotive Singers: Sam Cooke making us feel his pain on "A Change is Gonna Come," Levon Helm of The Band making us hoist "The Weight," George Michael emoting on "One More Try," Sam Smith for "Stay With Me" and "I'm Not the Only One," Eric Carmen for "All By Myself" and "I'm Through With Love," the Bee Gees for "How Can You Mend a Broken Heart" and "Massachusetts," Hank Williams Sr. for bluesy country songs like "I'm So Lonesome I Could Cry" and "Your Cheatin' Heart," Adele for soulful songs like "Someone Like You" and "Rolling in the Deep," Mick Hucknall of Simply Red for "Holding Back the Years" and "If You Don't Know Me By Now," Janis Joplin ripping our hearts out with "Summertime" and "Piece of My Heart"
Honorable Mention: Dido communicating heartache on songs like "Thank You" and "White Flag," Eminem for "Mockingbird" and his duet of "Stan" with Dido, Vince Gill for "Go Rest High on that Mountain," Eric Clapton singing the song he wrote for his lost son "Tears in Heaven," Five for Fighting for "Superman (It's Not Easy)" and "100 Years," Sinead O'Connor for "Nothing Compares 2 U," Johnny Cash with that deep dark baritone on songs like "Hurt" and "I Walk the Line," Enya for heart-wrenching songs like "Only Time," Elton John for "Sacrifice" and "Candle in the Wind," Jeff Buckley and K. D. Lang for their covers of "Hallelujah," Simon and Garfunkel for "The Sound of Silence" and "Bridge Over Troubled Water," David Gilmour of Pink Floyd for "Wish You Were Here," Carl Wilson of the Beach Boys for "God Only Knows," Paul Carrack of Mike + the Mechanics for "Living Years," Dan McCafferty of Nazareth for "Love Hurts," Michael Stipe of R.E.M. for "Everybody Hurts," Brian Vander Ark of the Verve Pipe for "The Freshmen," and Tears for Fears, Gary Jules and Adam Lambert for their versions of "Mad World"

Gritty Singers with Raspy Gravel in their Voices: Bryan Adams, Louis Armstrong, Pat Benatar, Michael Bolton, Kim Carnes, Johnny Cash, Ray Charles, Joe Cocker, Bob Dylan, Melissa Etheridge, Joan Jett, Blind Willie Johnson, Janis Joplin, Stevie Nicks, Bonnie Raitt, Haley Reinhart, Bob Seger, Bruce Springsteen, Rod Stewart, Tina Turner, Bonnie Tyler, Tom Waits, Howlin' Wolf

My Best Singer/Songwriters: Adele, Fiona Apple, Bono, David Bowie, Jackson Browne, Johnny Cash, Kurt Cobain, Dido, Bob Dylan, Dan Fogelberg, Lady Gaga, Emmylou Harris, Don Henley, Buddy Holly, Yusuf Islam (Cat Stevens), Billy Joel, Elton John, Jon Bon Jovi, Alicia Keys, John Lennon, Paul McCartney, Joni Mitchell, Jim Morrison, Van Morrison, Willie Nelson, Stevie Nicks, Dolly Parton, P!nk, Katy Perry, Bonnie Raitt, Otis Redding, Smokey Robinson, Sade, Bruce Springsteen, Sting, Michael Stipe, Taylor Swift, Tom Waits, Hank Williams Sr., Neil Young.

More Dark Horses: Eric Carmen, for his outstanding performances on s

ongs like "

All By Myself," "Never Gonna Fall in Love Again," "I'm Through with Love," "Make Me Lose Control," "I Wanna Hear It from Your Lips," "On Broadway," "Sunrise," "Almost Paradise" (duet with Merry Clayton), "Foolin' Myself," "Change of Heart," "My Girl" and "Hungry Eyes" (which helped revive his career, although it's not as good as a number of songs he wrote himself), plus songs he did as lead singer of the Raspberries such as "Go All the Way," "I Wanna Be with You," "Let's Pretend" and "Overnight Sensation (Hit Record)"
Honorable Mention: Jonathan Antoine for "The Prayer" and "Caruso," Eric Burdon of the Animals and War for "House of the Rising Sun" and "Spill the Wine," Tom Jones for "I Who Have Nothing" and "Delilah," Robin Gibb for "I Started a Joke" and "Massachusetts," Carl Wilson for "God Only Knows" and "Good Vibrations," Ron Argent and Colin Blunstone of the Zombies for "Time of the Season" and "Tell Her No," Helmut Lotti for his covers of "Surrender" and "Auld Lang Syne," and Julia Ivanova for her cover of Queen's "The Show Must Go On"

Look, I'm surprised as anyone that Tom Jones is on my list! I had long thought of him as a cheesy lounge act with some sort of strange appeal for middle-aged women having something to do with tight pants and hairy chests that I prefer not to think about. But with the right song in his hands, the man can sing with incredible power at the top of his impressive range. And he is extremely passionate and believable. So I was wrong.

My Best Harmonies and Harmonizers of All Time

Enigma: otherworldly harmonies on "Sadness" and "Return to Innocence"
Mamas and Papas: impeccable harmonies on "California Dreamin'" and "Monday Monday"
The Association: fabulous six-part harmonies on songs like "Cherish," "Never My Love" and "Windy"
Neville Brothers: so smooth, so hip and so good on "Tell It Like It Is" and "One Love"
Aaron Neville and Linda Ronstadt: "Don't Know Much"
The Moody Blues: liquid harmonies on "Nights in White Satin," "Question" and "Tuesday Afternoon"
Beach Boys: "a sunny fortress of euphony" on "Good Vibrations," "I Get Around" and "Sloop John B"
The Beatles: "Nowhere Man," "Hey Jude," "Michelle" and "Words of Love"
Judith Durham and the Seekers: "Georgy Girl" and "A World of Our Own"
Diana Ross and the Supremes: "The Happening," "Love Child" and "Baby Love"
Crosby Stills, Nash and sometimes Young: "Suite Judy Blue Eyes," "Ohio," "Wooden Ships" and "Helplessly Hoping"
Boyz II Men: "End of the Road" and "I'll Make Love to You"
Vogues: otherworldly harmonies on "Five O'Clock World" and "You're the One"
Zombies: "Time of the Season" and "She's Not There"
Angelis: this children's choir lives up to its name, singing like angels on "Angel" and "Pie Jesu"
Fleetwood Mac's Stevie Nicks and Lindsey Buckingham harmonizing on "Go Your Own Way"
The Carter Family: country classics like "Wildwood Flower" "and "The Church in the Wildwood"
Vince Gill, Ricky Skaggs and Allison Krauss singing "Go Rest High on that Mountain"
Allison Krauss & Union Station: "Down to the River to Pray," "I'll Fly Away" and "Man of Constant Sorrow"
Everly Brothers: "All I Have to Do Is Dream," "Cathy's Clown" and "Bye Bye Love"
Simon & Garfunkel: "Scarborough Fair," "El Condor Pasa," "America," "The Boxer" and "Sound of Silence"
Jeff Lynne and ELO: "Mr. Blue Sky" and "Strange Magic"
Peter, Paul and Mary: "Leaving on a Jet Plane" and "Blowin' in the Wind"
Il Divo: "Time to Say Goodbye," "I Will Always Love You" and "Alelujah"
Yes: "Owner of a Lonely Heart" and "Roundabout"

Music Trivia: "Happy Birthday to You" is a copyrighted song! It still brings in around two million dollars per years in royalties.

Sexiest Singers: Beyoncé, David Bowie, Cheryl Cole, Enrique Iglesias, Alicia Keys, Jennifer Lopez, Madonna, George Michael, Jim Morrison, Alannah Myles, Katy Perry, Robert Plant, Elvis Presley, Prince, Rihanna, Nicole Sherzinger, Shakira, Britney Spears, Gwen Stefani, Harry Styles, Taylor Swift

Ten Vastly Under-Rated Singers: Eric Carmen for "All By Myself" and "Never Gonna Fall in Love Again," Art Garfunkel for little-known solo masterpieces like "All I Know" and "Bright Eyes" not to mention neglected classics like "The Boxer" and "For Emily Whenever I May Find Her" from his Simon and Garfunkel days, Cyndi Lauper for her four-octave range and unique voice on great songs like "True Colors" and "Time After Time," Toni Braxton for that wonderfully warm lower register and crystal-clear high notes on "Un-Break My Heart," Leona Lewis for "Bleeding Love" and "Broken," Burton Cummings for "Stand Tall," David Gates for hitting all those high sweet pure notes on "Everything I Own" and "Clouds," Vince Gill for "Go Rest High on that Mountain" and "When I Call Your Name," Chris Isaak for "Wicked Game" and "Please Let Me Down Easy"

Influential Singers Who Remain Largely Unknown and Singers Who Covered Them: Sleepy John Estes (Robert Plant, Bob Dylan), Big Mama Thornton (Elvis Presley, Janis Joplin), Sister Rosetta Tharpe (Little Richard, Chuck Berry, Jerry Lee Lewis, Elvis Presley, Johnny Cash), Eddie Cochran and Carl Perkins (George Harrison), Sonny Boy Williamson (Yardbirds), Robert Johnson (Eric Clapton), Muddy Waters (Rolling Stones, Jimi Hendrix)

Of course some famous singers have also been quite influential:

"Nothing really affected me until I heard Elvis. If there hadn't been Elvis, there would not have been the Beatles."―John Lennon
"Before Elvis, there was nothing."―John Lennon
"Seeing Elvis was like seeing the messiah arrive."―George Harrison

Ten Vocalists Most People Can No Longer Name: Bobby Hatfield of The Righteous Brothers ("Unchained Melody"), Colin Blunstone of the Zombies ("Time of the Season"), Robin Gibb of the Bee Gees (exceeding his more famous brother Barry on songs like "I Started a Joke"), Eric Burdon of the Animals ("House of the Rising Sun"), Eric Carmen of the Raspberries ("Go All the Way"), Morten Harket of A-ha (those otherwordly high notes in "Take on Me"), Tony Hadley of Spandau Ballet ("True"), Michael Hutchence of Simply Red ("Holding Back the Years"), Geoff Tate of Queensrÿche ("Silent Lucidity"), Roger Hodgson of Supertramp ("The Logical Song")

My Best Duets: "I Knew You Were Waiting (For Me)" by Aretha Franklin and George Michael, "Ever Changing Times" by Aretha Franklin and Michael McDonald, "Seven Spanish Angels" by Ray Charles and Willie Nelson, "Love Hurts" by the Everly Brothers, "I'll Fly Away" by Allison Krauss and Gillian Welch, "Stay" by Bruno Mars and Rihanna, "Don't Know Much" by Linda Ronstadt and Aaron Neville, "On My Own" by Patti LaBelle and Michael McDonald, "Endless Love" by Diana Ross and Lionel Richie, "How Great Thou Art" by Jennifer Nettles and John Glosson, "Up Where We Belong" by Joe Cocker and Jennifer Warnes, "Islands in the Stream" by Kenny Rogers and Dolly Parton, "What Kind of Fool" by Barbara Streisand and John Legend, "Guilty" by Barbara Streisand and Barry Gibb, "Don't Give Up" by Peter Gabriel and Kate Bush, "I Got You Babe" by Sonny & Cher, "Under Pressure" by Freddie Mercury and David Bowie, "No More Tears (Enough is Enough)" by Barbara Streisand and Donna Summer, "Stop Draggin' My Heart Around" by Stevie Nicks and Tom Petty, "(I've Had) the Time of My Life" by Bill Medley and Jennifer Warnes, "You're the One that I Want" by Olivia Newton John and John Travolta, "Somethin' Stupid" by Frank and Nancy Sinatra (father and daughter duet), "Don't Go Breaking My Heart" by Elton John and Kiki Dee, "Ebony and Ivory" by Paul McCartney and Stevie Wonder, "Say Say Say" by Paul McCartney and Michael Jackson, "Raise Your Hand" by Janis Joplin and Tom Jones, "The Prayer" by Andrea Bocelli and Kathleen McPhee

My Best Vocal Performances by Whitney Houston: "I Have Nothing," "I Will Always Love You," "One Moment in Time," "How Will I Know," "Run to You," "The Greatest Love of All," "Where Do Broken Hearts Go," "I'm Every Woman"

My Best Vocal Performances by Amy Winehouse: "Back to Black," "You Know That I'm No Good," "Valerie," "Rehab," "Stronger Than Me," "Fuck Me Pumps," "Will You Still Love Me Tomorrow"

My Top Ten Vocals by George Michael: One More Try, A Different Corner, Kissing a Fool, Careless Whisper, Father Figure, Somebody to Love (with Queen), Faith, Last Christmas, I Want Your Sex

My "Warmest" Voices: Andrea Bocelli, Elvis Presley, Mel Torme, Bill Withers, Tennessee Ernie Ford, Ben E. King, Barry White, Marian Anderson, Art Garfunkel, Marvin Gaye, Beyoncé, Alice Fredenham, Nick Cave, Alicia Keys
Honorable Mention: Paul Robeson, K. D. Lang, Adele, Nat King Cole, Michael McDonald, Michael Crawford, Johnny Cash, Jason Mraz, Jackie Evancho, Mariah Carey, Karen Carpenter, Michael Bublé, Cat Stevens (Yusuf Islam), Rick Astley, Josh Groban, Frank Sinatra, James Taylor, Bing Crosby

My "Most Vulnerable" Voices: Elliot Smith, Cyndi Lauper, Janet Devlin, Art Garfunkel, Karen Carpenter, Judy Collins, Eric Carmen, Steve Perry, Stevie Nicks, Billie Holiday, John Lennon, Adele, Jackie Evancho, Eva Cassidy, James Taylor, J. D. Souther

Cover Songs

While cover songs are often scorned, in some cases they can be as good as or better than the originals. And cover songs can be highly influential. For instance, Elvis Presley helped kick early rock 'n' roll into high gear, and his first hit single was an up-tempo cover of Arthur Crudup's "That's Alright (Mama)." Elvis went on to cover a number of other influential songs, including "Hound Dog," "Blue Moon," "Blue Moon of Kentucky," "Fever," "Crying in the Chapel" and "Blue Suede Shoes." Elvis's early covers were amazingly good, although I find some of his later covers like "My Way" to be a bit "cheesy." Here are my picks for the top cover songs of all time ...

My Top Ten Cover Songs: "Mad World" by Adam Lambert (Gary Jules/Tears For Fears), the reggae version of "Red Red Wine" by UB40 (Neil Diamond), "Knockin' On Heaven's Door" by Guns 'n' Roses (Bob Dylan), "Hurt" by Johnny Cash (Nine Inch Nails), "Hallelujah" by Jeff Buckley and K.D. Lang (Leonard Cohen), "Nothing Compares 2U" by Sinead O'Conner (Prince), "Proud Mary" by Ike & Tina Turner (John Fogerty of Creedence Clearwater Revival), "Twist and Shout" by the Beatles (Isley Brothers/Top Notes), "Respect" by Aretha Franklin (Otis Redding), "The Sound of Silence" by David Draiman of Disturbed (Simon and Garfunkel), "Without You" by Harry Nilsson (Badfinger)
Honorable Mention: "My Way" snarled by Sid Vicious (Frank Sinatra/Paul Anka), "Take Me to the River" by the Talking Heads (Al Green), "Me and Bobby McGee" by Janis Joplin (Kris Kristofferson), "With a Little Help from My Friends" by Joe Cocker (Beatles), "Spanish Harlem" by Aretha Franklin (Ben E. King), "Mister Tambourine Man" by the Byrds (Bob Dylan), "Jolene" by the White Stripes (Dolly Parton), "I Fought the Law" by The Clash (Bobby Fuller Four/The Crickets), "Tainted Love" by Soft Cell (Gloria Jones), "Walk this Way" by Run DMC (Aerosmith), "I Love Rock 'n' Roll" by Joan Jett and the Blackhearts (Arrows), "I Shot the Sheriff" by Eric Clapton (Bob Marley), "Blue Suede Shoes" by Elvis Presley, (Carl Perkins), "Not Fade Away" by the Rolling Stones (Buddy Holly and the Crickets), "Blinded by the Light" by Manfred Mann and the Earth Band (Bruce Springsteen), "Because the Night" by Patti Smith (Bruce Springsteen), "All Along the Watchtower" by Jimi Hendrix & The Experience (Bob Dylan), "On Broadway" by George Benson (The Drifters), "I Can't Stop Loving You" by Ray Charles (Don Gibson), "I Will Always Love You" by Whitney Houston (Dolly Parton), "Both Sides Now" by Judy Collins (Joni Mitchell), "Woodstock" by Crosby, Stills and Nash & Young (Joni Mitchell), "Imagine" sung in rounds by Pentatonix (John Lennon), "Unchained Melody" by Sam Cooke and Elvis Presley (Righteous Brothers), "Bridge Over Trouble Water" by Elvis Presley (Simon and Garfunkel), "The Show Must Go On" by Julia Ivanova (Queen), "Surrender" by Helmut Lotti (Elvis Presley) ... Also see the extensive Talent Show section for stellar covers by Maelyn Jarmon, Shawn Sounds, Calum Scott, Brian Justin Crum, Ash Morgan, Leona Lewis and Jackie Evancho ...

My 2018 Best Vocal Performances: "Feel It Still" by Portugal. The Man, "Havana" by Camila Cabello feat. Young Thug, "Perfect" by Ed Sheeran with Beyoncé, "Meant to Be" by Bebe Rexha feat. Florida Georgia Line, "Say Something" by Justin Timberlake feat. Chris Stapleton, "In My Blood" by Shawn Mendes, "God's Plan" by Drake, "Finesse" by Bruno Mars, "Bad at Love" by Halsey, "Rockstar" by Post Malone, "One Kiss" by Calvin Harris and Dua Lipa, "These Days" by Rudimental feat. Jess Glynne, Macklemore and Dan Caplen, "River" by Eminem feat. Ed Sheeran, "Breathe" by Jax Jones feat. Ina Wroldsen

My 2017 Best Vocal Performances: "Sign of the Times" by Harry Styles, "What About Us" by P!nk, "Too Good at Goodbyes" by Sam Smith, "If We Were Vampires" by Jason Isbell and Amanda Shires, "Turn Out the Lights" by Julien Baker, "Dusk Till Dawn" by ZAYN feat. Sia, "Second One to Know" and "Broken Halos" by Chris Stapleton, "Havana" by Camila Cabello feat. Young Thug, "The Cure" by Lady Gaga, "Stay" by Zedd and Alessia Cara, "24K Magic" and "That's What I Like" by Bruno Mars, "Bad Liar" and "It Ain't Me" by Selena Gomez, "I Feel It Coming" by The Weeknd, "Green Light" by Lorde, "Water Under the Bridge" by Adele, "Believer" and "Thunder" by Imagine Dragons, "The Fighter" by Keith Urban and Carrie Underwood, "(You Just Want) Attention" by Charlie Puth, "There's Nothing Holdin' Me Back" by Shawn Mendes, "New Rules" by Dua Lipa, "Love on the Brain" by Rihanna, "Slide" by Calvin Harris, "Despacito" by Luis Fonsi and Daddy Yankee feat. Justin Bieber, "Closer" by The Chainsmokers and Halsey, "Shape of You" by Ed Sheeran, "Say You Won't Let Go" by James Arthur, "Issues" by Julia Michaels, "2U" by David Guetta feat. Justin Bieber, "Praying" by Kesha, "Don't Kill My Vibe" by Sigrid, "Gorgeous" by Taylor Swift, "Cut to the Feeling" by Carly Rae Jepsen

My 2016 Best Vocal Performances: "Scars to Your Beautiful" by Alessia Cara, "Can't Stop the Feeling!" by Justin Timberlake, "Send My Love" and "Hello" by Adele, "Treat You Better" and "Stitches" by Shawn Mendes, "One Call Away" by Charlie Puth

My 2015 Best Vocal Performances: "Take Me to Church" by Hozier, "Shut Up and Dance" by Walk the Moon, "I'm Not the Only One" by Sam Smith, "See You Again" by Wiz Khalifa feat. Charlie Puth, "Hello" by Adele, "Tennessee Whiskey" by Chris Stapleton, "Uptown Funk" by Mark Ronson feat. Bruno Mars, "I Can't Feel My Face" by The Weeknd, "Hotline Bling" by Drake, "What Do You Mean" and "Sorry" by Justin Bieber, "High By the Beach" by Lana Del Rey, "Thinking Out Loud" by Ed Sheeran, "All About That Bass" and "Lips Are Movin'" by Meghan Trainor, "Style" by Taylor Swift, "Trap Queen" by Fetty Wap, "Alright" by Kendrick Lamar

My 2014 Best Vocal Performances: "Chandelier" by Sia, "All of Me" by John Legend, "Stay With Me" and "Latch" by Sam Smith, "Royals" and "Team" by Lorde, "Happy" by Pharrell Williams, "Say Something" by A Great Big World feat. Christina Aguilera, "Story of My Life" by One Direction, "Shake It Off" by Taylor Swift, "Let Her Go" by Passenger, "Dark Horse" by Katy Perry, "Counting Stars" by OneRepublic

My 2013 Best Vocal Performances: "Stay" and "Diamonds" by Rihanna, "Just Give Me a Reason" by P!nk, "When I Was Your Man" by Bruno Mars, "Girl on Fire" by Alicia Keys feat. Nicki Minaj, "Ho Hey" by the Lumineers, "Get Lucky" by Daft Punk feat. Pharrell Williams and Nile Rogers, "Radioactive" by Imagine Dragons, "Summertime Sadness" and "Young and Beautiful" by Lana Del Rey, "I Knew You Were Trouble" by Taylor Swift, "Wrecking Ball" by Miley Cyrus, "Roar" by Katy Perry, "Mirrors" by Justin Timberlake, "Blurred Lines" by Robin Thicke

My Spookiest Songs: "Dark Was The Night" by Blind Willie Johnson, "Helter Skelter" by the Beatles, "Gimme Shelter" and "Sympathy for the Devil" by the Rolling Stones, "Riders on the Storm" by Jim Morrison and the Doors, "God Is Dead" and "Black Sabbath" by Black Sabbath, "Tubular Bells" by Mike Oldfield (the Exorcist theme song), "I Put a Spell on You" by Screamin' Jay Hawkins, "Voodoo Child" and "All Along the Watchtower" by Jimi Hendrix and the Experience, "Bad Moon Rising" by Credence Clearwater Revival, "Moonshadow" by Cat Stevens (Yusuf Islam), "Don't Fear the Reaper" by Blue Oyster Cult, "Dream On" by Aerosmith, "Highway to Hell" by AC/DC, "Stairway to Heaven" by Led Zeppelin, "The Number of the Beast" by Iron Maiden, "Mr. Crowley" by Ozzy Osbourne

There is, of course, a difference between a great song and a great vocal performance. Here are my top ten songs, on their own merits, by category. But when a great vocalist and a great song are combined, magical things can happen: for instance when Eric Burdon of the Animals belts out the great American folk classic "House of the Rising Sun" or when Sam Cooke soulfully delivers his magnificent "A Change Is Gonna Come."

Top Ten Traditional Songs: Danny Boy, Auld Lang Syne, When Johnny Comes Marching Home, Greensleeves, Shenandoah, Molly Malone, Scarborough Fair, Waltzing Matilda, Dixie, Yankee Doodle Dandy
Top Ten Folk Songs: This Land Is Your Land, Where Have All the Flowers Gone, Blowin' in the Wind, City of New Orleans, House of the Rising Sun, Tom Dooley, If I Had a Hammer, Little Boxes, Ohio, Woodstock
Top Ten Soul/R&B Songs: A Change is Gonna Come, What's Going On, Mercy Mercy Me, Stand By Me, Respect, Let's Stay Together, Spanish Harlem, Dock of the Bay, When a Man Loves a Woman, At Last
Honorable Mention: I'd Rather Go Blind, River Deep Mountain High, Proud Mary, What'd I Say, Hallelujah I Love Her So, Chain Gang, People Get Ready, Lean On Me, You Make Me Feel Brand New, Fallin', Where is the Love, Shaft, Lady Marmalade, On My Own, I Believe I Can Fly, Love and Happiness, Purple Rain, Kiss, Little Red Corvette, When Doves Cry, Bad, Billie Jean
Top Ten Spiritual Anthems: Battle Hymn of the Republic, We Shall Overcome, Oh Freedom, We Shall Not Be Moved, A Change Is Gonna Come, Strange Fruit, People Get Ready, Peace Train, Alabama, Hold On
Top Ten Hymns: Ave Maria, Pie Jesu, Amazing Grace, Silent Night, Away in a Manger, It Is Well (With My Soul), I'll Fly Away, Peace in the Valley, O Come O Come Emmanuel, Jesus Loves Me
Top Ten Heart-Tuggers or Emotional Songs: Without You, When Doves Cry, All By Myself, Angie, Wild Horses, As Tears Go By, Eleanor Rigby, Bridge Over Troubled Water, Who Wants to Live Forever, Wish You Were Here
Honorable Mention: Hallelujah, Holding Back the Years, The Freshmen, Comfortably Numb, One, Hurt, Everybody Hurts, Love Hurts, One Sweet Day, The Living Years, The Logical Song, Candle in the Wind, My Little Town, I Will Remember You, Dust in the Wind, Angel, Yesterday, Tears in Heaven
The Top Ten Country Songs per Rolling Stone: (10) Mammas Don't Let Your Babies Grow Up to Be Cowboys by Waylon Jennings and Willie Nelson, (9) Jolene by Dolly Parton, (8) Mama Tried by Merle Haggard, (7) You Don't Know Me by Ray Charles, (6) Stand By Your Man by Tammy Wynette, (5) Blue Yodel #9 by Jimmy Rodgers, (4) He Stopped Loving Her Today by George Jones, (3) I'm So Lonesome I Could Cry by Hank Williams Sr., (2) Crazy by Patsy Cline, (1) I Walk the Line by Johnny Cash

My Top Ten Country Music Vocals of All Time

"He Stopped Loving Her Today," "She Thinks I Still Care" and "The Grand Tour" by George Jones
"You Don't Know Me" by Ray Charles
"Seven Spanish Angels" by Ray Charles and Willie Nelson
"El Paso" by Marty Robbins
"I'm So Lonesome I Could Cry" and "Your Cheatin' Heart" by Hank Williams Sr.
"Mama Tried" by Merle Haggard
"Copperhead Road" by Steve Earle
"Crazy" and "I Fall to Pieces" by Patsy Cline
"I Walk the Line" and "Ring of Fire" and "Hurt" by Johnny Cash
"Seven Year Ache" by Roseanne Cash

"Angel Flying Too Close to the Ground" and "Always on My Mind" by Willie Nelson
"Independence Day" by Martina McBride
"It's Only Make Believe" by Conway Twitty
"The Thunder Rolls" and "Shameless" by Garth Brooks
"Man of Constant Sorrow" and "I'll Fly Away" by Alison Krauss
"Blue Moon of Kentucky" by Bill Monroe
"Shameless" and "The Thunder Rolls" and "Friends in Low Places" by Garth Brooks
"Strawberry Wine" by Deana Carter
"Honeycomb" and "It's Over" by Jimmie Rodgers
"My Maria" Brooks and Dunn

High Honorable Mention: "Sixteen Tons" by Tennessee Ernie Ford, "Forever and Ever Amen" by Randy Travis, "Amarillo by Morning" by George Strait, "Help Me Make It Through the Night" by Kris Kristofferson, "Kiss an Angel Good Morning" by Charley Pride, "Coal Miner's Daughter" by Loretta Lynn, "Stand by Your Man" by Tammy Wynette, "Rose Garden" by Lynn Anderson, "Fire on the Mountain" by Charlie Daniels, "Delta Dawn" by Tanya Tucker, "Midnight Choir" and "Broken Lady" by Larry Gatlin and the Gatlin Brothers, "Harper Valley PTA" by Jeanie C. Riley

My Top Ten Country Vocalists: Garth Brooks, Johnny Cash, Patsy Cline, Ronnie Dunn of Brooks & Dunn (esp. "My Maria"), Vince Gill, George Jones, Martina McBride, Reba McEntire, Conway Twitty (esp. "It's Only Make Believe"), Hank Williams Sr.
Honorable Mention: Lynn Anderson (esp. "Rose Garden"), Eddy Arnold, Glen Campbell, The Carter Family, Amy Grant, Merle Haggard (esp. "Mama Tried"), Faith Hill, Alan Jackson, Waylon Jennings, Alison Krauss, Loretta Lynn, Tim McGraw, Roger Miller, Bill Monroe, Willie Nelson, Jennifer Nettles, Buck Owens, Dolly Parton, Ray Price, Charley Pride, Jim Reeves, Marty Robbins, Jimmie Rodgers, Kenny Rogers, Bake Shelton, Chris Stapleton, George Strait, Randy Travis, Travis Tritt, Shania Twain, Bob Wills and His Texas Playboys, Tammy Wynette

The Best Vocal Performances of Marty Robbins: "El Paso," "Devil Woman," "Big Iron," "Long Long Ago," "Ghost Riders in the Sky," "Tonight Carmen," "El Paso City," "My Woman, My Woman, My Wife"

Country Music Trivia: "I Walk the Line" and "Ring of Fire" present quite a paradox. In his first hit song, Johnny Cash pledged to always be true to his wife, Vivian Liberto. B

ut t

he second song was written by his mistress, June Carter of the famous singing Carter family!

According to legend, Cash tried to sell gospel songs to Sam Phillips of Sun Records after he moved to Memphis in 1954. Phillips allegedly told Cash to go "sin" then bring him something he could sell. In Cash's first hit he professed not to "sin" but it seems he many have followed Phillips' ad-vice, pardon the pun. Ironically, both songs reached #1 on the country charts and #17 on the pop charts.

Johnny Cash and Elvis Presley both started off singing country music. Elvis's first single had the country bluegrass classic "Blue Moon of Kentucky" on the b-side. According to Marty Stuart, the original songwriter and performer, Bill Monroe, didn't care for the Elvis version ... until the royalty checks started to arrive! As a result of the song's success, Elvis was invited to perform it on the Grand Ole Opry on October 2, 1954. But that conservative establishment did not approve of "Elvis the Pelvis" and he was advised not to quit his day job as a truck driver. The King went instead to the Opry's biggest competitor, the live radio show Louisiana Hayride, and signed a contract to make 52 Saturday night appearances on the show. Presley went on to sell an estimated billion albums, per RCA.

On December 4, 1956 the "Million Dollar Quartet" met at Sun Studio in Memphis for an impromptu jam session. Elvis Presley, Jerry Lee Lewis, Carl Perkins and Johnny Cash recorded a number of gospel songs, including an Elvis favorite, "Peace in the Valley." That Memphis session is now considered a seminal moment in rock 'n' roll history. A few years later, in 1969, Bob Dylan got together with the Nashville Cats, Johnny Cash, Charlie McCoy, Charlie Daniels and a young janitor named Kris Kristofferson to record Nashville Skyline. I would be Dylan's first traditional country album; he had grown up listening to Hank Williams and the Carter Family on Tennessee AM radio stations that reached his native Minnesota.

Johnny Cash played his first famous prison concert on January 1, 1958, at San Quentin State Prison. One of the inmates, Merle Haggard, became inspired to join the prison's country music band, then went on to become a country music superstar. Cash was called the "Undertaker" because he always dressed in black. I can verify that, since he would bring his family to the McDonalds closest to the Grand Ole Opry, where I worked as a teenager. I never saw him wear any other color.

There actually was a boy named Sue! Sue Kerr Hicks was named after his mother, who died giving birth to him. Sue Hicks was a lawyer who helped kick off the "Scopes monkey trail" by drawing up the arrest warrant for high school biology teacher John T. Scopes. But Scopes had agreed to be the "guinea pig" with the goal of challenging the courts to rule on the subject of teaching evolution in public schools.

Loretta Lynn shocked country music bigwigs with her 1975 song "The Pill." They tried to shelve the song, but Lynn's fans demanded that it receive radio time and it became her biggest hit on the pop charts. Around the same time, Charley Pride, country's first black superstar, was racking up a string of number one hits that continued into the early 1980s. Pride also became the first country singer of any race to win the CMA Male Vocalist of the Year in consecutive years.

Waylon Jennings started out listening to country music. In fact, his first childhood memory was his father hooking up the family radio to a pickup truck battery and tuning in the Grand Ole Opry. J

ennings became a country music DJ but got fired for mixing in songs by Chuck Berry and Little Richard!

In 1958, Buddy Holly arranged Jennings' first recording session and hired him to play bass. Jennings gave up his seat on the plane that crashed in 1959, killing Holly, Ritchie Valens and The Big Bopper. Jennings returned to country music, but his brand has been described as "rock tempered" and "outlaw country." In the 1970s he appeared on country's first platinum album with Willie Nelson and other "outlaws." And for a spell he shared an apartment with country's original outlaw, Johnny Cash. In the mid-1980s, Cash, Nelson, Jennings and Kris Kristofferson formed a supergroup called The Highwaymen that played on their "bad boy" image.

I once worked as a software developer for a company located on Nashville's Music Row. One day there were suddenly huge billboards popping up for someone named Garth Brooks. Who was he, I wondered, not being one to follow country music closely myself. It turned out that Garth Brooks had been rejected by every record label in town ... until he put on an amazing performance at the legendary Bluebird Cafe. The rest, as they say, is history. Brooks had the first country album to debut at the top of the pop charts. My wife, who happens to be a country music singer, dragged me kicking and screaming to one of his concerts, and I have to admit that it was a great show. I especially admired his electric performances of "The Thunder Rolls" and Billy Joel's "Shameless."

Dolly Parton's family lived in the East Tennessee Smoky Mountains and didn't have electricity. They would tune into the Grand Ole Opry using a battery-powered radio af

ter

dousing its ground wire with water to increase reception. "It would whistle in and out," Dolly remembers. "Sometimes we could get it." In this age of "entertainment everywhere" it's hard to imagine a young girl being limited to a few snatches of music one night per week, at best. "Just sitting there and being back in the mountains like that, the moments it would come in, it was like hearing something from another world," she recalls. Dolly was on the road at age ten with her uncle Billy Owens, sometimes living in his car, and she was performing on the Grand Ole Opry, which she reverently calls the "Mother Church," by age thirteen. She was introduced by Johnny Cash for her first performance and received three encores. Ironically, Johnny Cash had been the first man she had had "adult" feelings for, watching him perform from the audience. "He was my first grown crush, on a grown man." Dolly mentioned Cash's charisma, sex appeal, the way he "wiggled around" and said that he left her "paralyzed."

Reba McEntire grew up on a cattle ranch in Oklahoma. Her father was a three-time world champion calf roper. In her tens she competed in rodeos as a barrel racer. In 1974 she sang "The Star-Spangled Banner" at the National Finals Rodeo and that performance led to her signing a record deal with Mercury. In 1991 the last song Reba sang with seven members of her band was "Sweet Dreams." The band members died in a plane crash before their next gig. "Sweet Dreams" was the last song Patsy Cline performed before perishing in a plane crash in 1963.

RCA Studio B has been called the birthplace of the "Nashville Sound." A sophisticated style characterized by background vocals and strings, the Nashville Sound helped revive the popularity of country music and establish Nashville as "Music City." Artists who made RCA Studio B a musical Mecca include Elvis Presley, Roy Orbison, The Everly Brothers, Charley Pride, Waylon Jennings, Willie Nelson, Connie Francis, Don Gibson, Al Hirt, Roger Miller, Dolly Parton, Jim Reeves and Connie Smith. Elvis Presley's second post-army recording session took place at Nashville's RCA studio on April 3, 1960. During this session Elvis recorded "It's Now or Never," which borrowed the melody from the opera aria "O Sole Mio." Vocally, the song was quite a departure from the material Elvis had been recording. Other hits recorded by Elvis at RCA Studio B include "Are You Lonesome Tonight," "How Great Thou Art," "Little Sister," "A Fool Such as I," "Wear My Ring Around Your Neck," "Good Luck Charm" and "Surrender."

Two singers Elvis declined to cover were Roy Orbison and Dobie Gray. "We Had It All" was apparently written for Elvis, but when he heard Dobie Gray's demo of the song, he didn't think he could improve on it. Elvis held Roy Orbison in exalted regard, saying that Orbison had the "most perfect voice" and referring to him as the "greatest singer in the world" during one of his Vegas concerts. The respect was mutual because Orbison said of Elvis: "His energy was incredible, his instinct was just amazing ... I just didn't know what to make of it. There was just no reference point in the culture to compare it to." Or as John Lennon noted: "Before Elvis there was nothing." But Elvis was apparently equally awed by Orbison, telling him at one of concerts: "You're that good that I'll never appear on stage with you!"

The term "Nashville Sound" was first used in a 1958 article in the Music Reporter. Pioneers of the Nashville Sound included Lynn Anderson, Whisperin' Bill Anderson, Eddy Arnold, Bobby Bare, Jim Ed Brown, Chet Atkins, Patsy Cline, Skeeter Davis, Little Jimmy Dean, Ferlin Husky, George Jones, Brenda Lee, Loretta Lynn, Charlie McCoy, Ray Price, Jim Reeves, Charlie Rich, Kenny Rogers, Hank Snow, Ray Stevens, Ernest Tubb, Conway Twitty, Kitty Wells, Dottie West and Tammy Wynette.

Famous Crossover Artists: Garth Brooks, Elvis Presley, Enrico Caruso, Louis Armstrong, Billie Holliday, Frank Sinatra, Ella Fitzgerald, Nat King Cole, Mario Lanza, Hank Williams Sr., B.B. King, Chuck Berry, Bo Diddley, Patti Page, Fats Domino, Ray Charles, Sam Cooke, Little Richard, Patsy Cline, Johnny Cash, James Brown, Jackie Wilson, Luciano Pavarotti, Roy Orbison, Etta James, Marvin Gaye, Tina Turner, Aaron Neville, Bob Dylan, Aretha Franklin, Bob Marley, Freddie Mercury, David Bowie, Robert Plant, Cyndi Lauper, Michael Jackson, Prince, Madonna

More Famous Crossover Artists: Isley Brothers, Beatles, Rolling Stones, Animals, Bee Gees, Carl Perkins, Jerry Lee Lewis, Bill Haley, Tony Bennett, Pat Boone, Roger Williams, Glen Campbell (esp. his stint with the Beach Boys!), Harry Belafonte, Ritchie Valens, Gloria Estefan, Jennifer Lopez, Shakira, Selena, Lynn Anderson ("Rose Garden"), Jeannie C. Riley ("Harper Valley P.T.A."), Conway Twitty, Charlie Rich, Kenny Rogers, Dolly Parton, Willie Nelson, Olivia Newton-John, John Denver, Crystal Gayle, Garth Brooks, Amy Grant, Alison Krauss, Faith Hill, Shania Twain, Taylor Swift, The Three Tenors, Andrea Bocelli, Sarah Brightman, Katherine Jenkins, Josh Groban, Charlotte Church, Jackie Evancho, Sting, Paul Simon, Pharrell Williams

My Top Ten Gospel Songs of All Time

Enya angelically singing "O Come O Come Emmanuel"
Vince Gill singing "Go Rest High on that Mountain" (a song he wrote for his brother)
Mahalia Jackson singing "Trouble of the World"
Aretha Franklin and Joe Ligon of The Mighty Clouds Of Joy singing "I've Been in the Storm Too Long"
Elvis Presley singing "Peace in the Valley"
Hank Williams Sr. singing "I Saw the Light"
Patti LaBelle singing "You'll Never Walk Alone"
Etta James singing "Amazing Grace"
"It Is Well With My Soul" By Wesley Pritchard and David Phelps
Gillian Welch with Allison Krauss singing a bluegrass version of "I'll Fly Away"

High Honorable Mention: "Down to the River to Pray" by Allison Krauss, "Mary Did You Know" by Pentatonix, "Can the Circle be Unbroken" by The Carter Family, "El Shaddai" by Amy Grant, "People Get Ready" by Al Green, "The Holy City (Jerusalem)" by the Three Tenors, "You Raise Me Up" by Celtic Women, "The Prayer" by Celine Dion and Josh Groban, "Take Me to Church" by Hozier

The Best Vocals of George Jones: "He Stopped Loving Her Today," "She Thinks I Still Care," "The Grand Tour," "White Lighting" (his first hit in 1959), Tennessee Whiskey (his voice has been compared to the best Tennessee bourbon)

The Best Vocals of Tammy Wynette: "Stand By Your Man," "D-I-V-O-R-C-E," "I Don't Wanna Play House" (there's quite a contrast between her best-known songs!)

Country Music Trivia: George Jones and Tammy Wynette got married and toured together in a bus that advertized "Mr. and Mrs. Country Music."

Music Trivia: B. B. King was born Riley B. King. He was nicknamed the "Beale Street Blues Boy," which was eventually shortened to "Blues Boy," then to the initials B. B.

My Top Ten Frontmen and Frontwomen: Little Richard, Jimi Hendrix, Janis Joplin, Elvis Presley, James Brown, Freddie Mercury, Mick Jagger, Michael Jackson, Prince, Robert Plant
Honorable Mention: Jon Bon Jovi, Bono, Bon Scott, David Bowie, Boy George, Alice Cooper, David Coverdale, Eric Burdon, Dave Grohl, Kurt Cobain, Roger Daltrey, Bruce Dickinson, Ronnie James Dio, Joe Elliot, Aretha Franklin, Peter Gabriel, Lady Gaga, Rob Halford, Sammy Hagar, Debbie Harry, James Hetfield, Chrissie Hynde, Joan Jett, Elton John, Brian Johnson, John Lennon, Jerry Lee Lewis, Madonna, Bob Marley, Paul McCartney, Meatloaf, Jim Morrison, Stevie Nicks, Ozzy Osbourne, Steve Perry, Iggy Pop, Axl Rose, Diana Ross, David Lee Roth, Johnny Rotten, Grace Slick, Bruce Springsteen, Gwen Stefani, Sting, Geoff Tate, Tina Turner, Steven Tyler, Ann Wilson
Classic Hard Rock Songs: "Hallowed Be Thy Name" by Bruce Dickinson and Iron Maiden, "Rainbow in the Dark" by Ronnie James Dio, "Smoke on the Water" by Ian Gillan and Deep Purple, "Kashmir" and "Stairway to Heaven" by Robert Plant and Led Zeppelin, "Bohemian Rhapsody" by Freddie Mercury and Queen, "Free Bird" by Ronnie Van Zandt and Lynyrd Skynyrd, "Highway to Hell" by Bon Scott and AC/DC

Every week since August 4, 1959, Billboard has charted the top 100 songs based on records sales, airplay, etc. Armand Leroi, an evolutionary biologist, has treated the Billboard charts like a fossil record and has used them to sort and group thousands of songs into clusters, the way field biologists sort and group species. The musical groupings are based on similarities in patterns of chord changes and tone. Leroi and his colleagues have discovered some interesting musical correspondences or "families":

Hip-Hop, Rap, Gangsta, Old School
Easy Listening, Country, Love Song, Piano
Love Song, Slow Jams, Soul, Folk
Country, Classic Country, Folk, Rockabilly
Classic Rock, Country, Rock, Singer-Songwriter
Rock, Classic Rock, Pop, New Wave
Rock, Hard Rock, Alternative, Classic Rock
Female Vocal, Pop, R&B, Motown
Funk, Blues, Jazz, Soul
Dance, New Wave, Pop, Electronic
Funk, Blues, Dance, Blues Rock
Northern Soul, Soul, Hip-Hop, Dance
Soul, R&B, Funk, Disco

My Best Guest and Backing Vocals of All Time

Clare Torry using her voice as a supersonic instrument on "The Great Gig in the Sky" with Pink Floyd
Merry Clayton providing those stratospheric backing vocals on "Gimme Shelter" by the Rolling Stones, with lead vocals by Mick Jagger
Many years later, Lady Gaga hitting all those crazy high notes in a live performance of "Gimme Shelter" with Jagger & Co.
David Bowie and Freddie Mercury backing each other quixotically on "Under Pressure"
Roger Taylor and Brian May hitting those wonderfully high falsetto notes in support of lead singer Freddie Mercury on Queen's "Bohemian Rhapsody"
Years later, Adam Lambert stepping in as lead singer for Queen, after Freddie Mercury's death; Brian May said only Lambert could match Mercury's incredible range
Richie Sambora wailing that single word "Wanted!" on the Bon Jovi song "Wanted Dead or Alive"
Steven Tyler and Joe Perry providing electric backing vocals on the Run DMC cover of the Aerosmith song "Walk this Way"
Joni Mitchell singing her own backing vocals on "Song for Sharon"
Gwen Stefani providing powerful backing vocals on the Moby song "South Side"

My best up-tempo and/or "feel good" songs: "Wake Me Up Before You Go-Go" by George Michael of Wham!, "Forget You" by Cee-Lo Green, "Walking on Sunshine" by Katrina and the Waves, "Celebration" by Kool & the Gang, "Don't Worry Be Happy" by Bobby McFerrin, "Good Golly Miss Molly" and "Tutti Frutti" by Little Richard, "Whole Lotta Shakin' Goin' On" by Jerry Lee Lewis, "Shock the Monkey" by Peter Gabriel, "Girls Just Want to Have Fun" by Cyndi Lauper, "Book of Love" by the Monotones, "At the Hop" by Danny and the Juniors, "Come and Go with Me" by the Dell Vikings, "Young Blood" by the Coasters, "Rockin' Robin" by Bobby Day, "Louie Louie" by the Kingsmen, "Crocodile Rock" and "Bennie and the Jets" by Elton John," "Rapture" by Debbie Harry and Blondie, "Roar" by Katy Perry, "What a Wonderful World" by Louis Armstrong

My best eerie, bizarre and unusual songs: "Israelites" by Desmond Dekker & the Aces; "Five O'Clock World" by the Vogues; "The Lion Sleeps Tonight" by the Tokens; "I'm Flying in Winchester Cathedral" by Crosby, Stills & Nash; "Solsbury Hill" by Peter Gabriel; "Captain Jack" by Billy Joel; "White Room" by Cream; "Whiter Shade of Pale" by Procol Harum; "Ghosts" by Dan Fogelberg; "Comfortably Numb" by Pink Floyd; "Ben" by Michael Jackson; "Every Breath You Take" by the Police (a stalker song people get married to!); "Alone" by Heart (an obsessive stalker song sung by a woman); "One" by U2 (another bizarre song people get married to); "After the Gold Rush" by Neil Young

Songs that you may not have heard, but really should: "Agnus Dei" and "Breath of Heaven" by Amy Grant, "All I Know" by Five for Fighting, "Love and Affection" by Joan Armatrading, "Black Velvet" and "Still Got This Thing for You" by Alannah Myles, "Come On Eileen" by Kevin Rowland of Dexys Midnight Runners, "Golden Slumbers / Carry That Weight / The End" medley by the Beatles, "Gethsemane" by Ian Gillan, "Until the Night" by Billy Joel, "Gloomy Sunday" by Diamanda Galas

TALENT SHOWS: THE TRANSCENDENT AUDITIONS

My Personal Talent Show Top Ten of All Time:

(#10) Mitchell Brunings (""Redemption Song"), Ash Morgan ("Never Tear Us Apart") and Jordan Smith ("Chandelier")
(#9) Brian Justin Crum ("Creep")
(#8) Stevie McCrorie ("All I Want") and Calum Scott ("Dancing on My Own")
(#7) Alice Fredenham ("My Funny Valentine")
(#6) Carly Rose Sonenclar ("Feeling Good")
(#5) Sawyer Fredericks ("Man of Constant Sorrow")
(#4) Jackie Evancho and Laura Bretan ("O Mio Babbino Caro")
(#3) Adam Lambert ("Mad World")
(#2) Josh Krajcik ("The First Time Ever I Saw Your Face")
(#1) Dimash Kudaibergen ("S.O.S.")

Honorable Mention: Janet Devlin ("Your Song"), Haley Reinhart ("Bennie and the Jets" and "House of the Rising Sun"), Josh Daniel ("Jealous"), Susan Boyle ("I Dreamed a Dream"), Lee Glasson ("Can't Get You Out of My Head"), Terrence Cunningham ("My Girl"), Jennifer Hudson ("Circle of Life"), Julia Ivanova ("The Show Must Go On"), Sophie May Williams ("Time After Time"), Courtney Hadwin ("Hard to Handle")

Talent Show Superstars: What the Hell Did We Just Hear?

Sawyer Fredericks' performance of "Man of Constant Sorrow" had Christina Aguilera repeatedly asking "What?" as if she had never heard singing before.
Jordan Smith's performance of "Chandelier" had Gwen Stefani asking "What" and kicking her leg high overhead in sheer amazement.
Carly Rose Sonenclar's performance of "Feeling Good" not only had L. A. Reid asking "What?" but whoopin' and hollerin' like a junior varsity cheerleader.
It's a good thing Stevie McCrorie is a fireman because he had judge Rita Ora melting her panties with his incandescent "All I Want."
Laura Bretan had the judges of Romania's Got Talent prostrating themselves at her feet; she proceeded to win, then later wowed on AGT.
Ash Morgan's performance of "Never Tear Us Apart" induced a rare condition scientifically known as "Judge Worship."
Alice Fredenham's performance of "My Funny Valentine" mesmerized four judges, inducing "Goddess Worship" even from Simon Cowell.
Matthias Nebel's insane shredding on "Bed of Roses" turned two judges into Gumby-like wallowers at his feet.
Aida Nikolaychuk was stopped by the judges of The X-Factor Ukraine because her voice was so perfect they thought she was lip-synching!
When elfin Janet Devlin sang "Your Song" in a voice barely above a breathless whisper, human hearts melted all around the world.
Brynn Cartelli won season 14 of The Voice USA at age 14 and wrote her hit song "Walk My Way" during the show!
When ten-year-old Jackie Evancho sang like a human angel on AGT, I am convinced the whole world entered a state of shock and has never recovered.

What Were The Judges and/or Producers Thinking? The Worst Talent Show Snubs!

(#10) Only a last second chair turn for Sophie May Williams, really? FOOLS!!! (Sorry, Sir Tom, but really.)
(#10) Ditto for Jermain Jackman. On the same season. And he won!
(#9) Alex and Sierra were rejected by American Idol, but won the X-Factor, go figure!
(#8) Amber Riley (aka Mercedes Jones) didn't make it through the American Idol prelims, but she became a Glee diva.
(#7) Simon Cowell called Tori Kelly's voice "annoying." She has since been nominated for a Grammy and has opened for Sam Smith and Ed Sheeran.
(#6) Colbie Caillat auditioned for American Idol twice, and never made it through the prelims. But several Idol-ators have covered her hit song "Bubbly."
(#5) Christina Grimmie finished third on The Voice, but put out five albums and more than 20 singles before dying prematurely at age 22.
(#5) Katharine McPhee finished second on American Idol, but has since released five albums and ten singles.
(#4) Jennifer Hudson finished seventh on American Idol, but she won an Academy Award for Dreamgirls and one of her albums was nominated for four Grammys.
(#3) Hillary Scott of Lady Antebellum auditioned for American Idol twice, and never even made it through the preliminary rounds. She now has five Grammys.
(#2) Jackie Evancho second? How many millions of singles and albums will she sell before her career is over? And she was turned down the first two times she auditioned!
(#1) Adam Lambert second, really? And yet he's now the lead singer for Queen? Freddie Mercury must be rolling over in his grave.
(#1) It defies explanation that Julia Ivanova didn't win The Voice Ukraine; like Lambert she could headline for Queen.

Honorable Mention: Haley Reinhart, Billy Gilman, Frenchie Davis, Joshua Ledet, Tori Kelly, Colton Swon of the Swon Brothers, Mickey Guyton, Luke Edgemon, Robyn Troup, Mary Lambert, Naya Rivera, Alan Ritchson

The Top Forty Most Moving, Unexpected and Eye-Opening Vocal Performances Captured During Talent Show Auditions

(#40) Bars and Melody (Leondre "Bars" Devries and Charlie "Melody" Lenehan) rapping and singing "Hopeful" on Britain's Got Talent (209 million views)
(#39) Mennel singing an angelic bilingual version of "Hallelujah" on The Voice France, only to be b

anned

for supporting Palestine and wearing a headscarf!
(#38) Christina Grimmie singing "Wrecking Ball" on The Voice USA
(#37) Choi Sung-bong, a homeless boy, singing "Nella Fantasia" on Korea's Got Talent and reducing the judges to tears (174 million views)
(#36) Chloe Kohanski singing "The Chain," "Landslide," "Total Eclipse of the Heart" and "I Want to Know What Love Is" on The Voice USA
(#35) Lucie Jones, from a tiny Welsh village, tackling an international monster by singing "I Will Always Love You" on Britain's Got Talent, and slaying it
(#34) Sam Harris, a talent show pioneer, singing "Somewhere Over the Rainbow" on Star Search in 1984
(#33) James Arthur singing and rapping his cover of Tulisa's "(Forgive Us, We're) Young" emotively on X Factor UK (60 million views)
(#32) Michael Grimm singing "You Don't Know Me" on America's Got Talent
(#31) Bella Ferraro singing "Skinny Love" on X Factor UK
(#30) Alex & Sierra singing "Toxic" on X Factor USA with real sexual chemistry (52 million views)
(#29) Charly Luske singing "It's a Man's Man's Man's World" on The Voice Holland, with four instant chair turns
(#28) Charlotte and Jonathan singing "The Prayer" on Britain's Got Talent (122 million views); also "Caruso" (16 million views but even better)
(#27) Paul Potts singing "Nessun Dorma" on Britain's Got Talent (181 million views)
(#26) Clay Aiken singing "Solitaire," "Unchained Melody" and "Bridge Over Troubled Water" on American Idol
(#25) Chevel Shepherd singing "Little White Church," "Blue," "Grandpa" and "Space Cowboy" on The Voice USA
(#24) Emily West singing "Nights in White Satin," "Chandelier," "Sea of Love" and "Fallen" on America's Got Talent
(#23) Joshua Ledet singing "It's a Man's Man's Man's World" on American Idol
(#22) Karise Eden singing "It's a Man's Man's Man's World" on The Voice UK and getting four immediate chair turns
(#21) Katherine McPhee singing "Somewhere Over the Rainbow" on American Idol
(#20) Brynn Cartelli, age 14, singing "Skyfall," "Walk My Way" and "Beneath Your Beautiful" on The Voice USA
(#19) Billy Gilman, a former child star, singing "Crying," "Anyway" and "I Surrender" on The Voice USA
(#18) Fantasia Barrino singing "Summertime" on American Idol
(#17) Leona Lewis singing "Summertime," "Without You," "I Have Nothing," "Over the Rainbow," "All By Myself," "I'll Be There" on X Factor UK
(#16) Lee Glasson singing "Can't Get You Out of My Head" on The Voice UK
(#15) Chynna Taylor singing "Shallow" on The Voice Australia
(#14) Andrew Johnston, a thirteen-year-old victim of bullying, singing "Pie Jesu" in an impossibly high, sweet register on Britain's Got Talent
(#13) Mikayla Jade singing "Dancing on My Own" on The Voice Australia
(#12) Maelyn Jarmon singing "Stay," "Fields of Gold," "Falling Water" and "The Scientist" on The Voice USA
(#11) Sophie May Williams singing "Time After Time" like a human angel on The Voice UK
(#10) Jordin Sparks singing "(With) A Broken Wing" and "I Who Have Nothing" on American Idol
(#10) Susan Boyle singing "I Dreamed a Dream" on Britain's Got Talent, converting rolling eyeballs into receptacles of awe (240 million views!)
(#10) Jennifer Hudson singing "Circle of Life" and "I Who Have Nothing" on American Idol
(#10) Julia Ivanova b

elting out

"The Show Must Go On" on The Voice Ukraine
(#10) Josh Daniel singing a heartrending versions of "Jealous" on X Factor UK (54 million views)
(#10) Elfin and adorable Janet Devlin singing "Your Song" in a lovely breathless voice on X Factor UK
(#10) Haley Reinhart singing "Bennie and the Jets," "I Who Have Nothing" and "House of the Rising Sun" on American Idol
(#10) Mitchell Brunings singing "Redemption Song" on The Voice Holland (58 million views)
(#10) Jordan Smith creating gender confusion with "Chandelier" on The Voice USA (53 million views)
(#10) Ash Morgan singing "Never Tear Us Apart" with rare power and soul on The Voice UK
(#9) Brian Justin Crum singing "Creep" and "Somebody to Love" on America's Got Talent
(#8) Calum Scott singing "Dancing on My Own" so evocatively on Britain's Got Talent (262 million views)
(#8) Stevie McCrorie singing "All I Want" on The Voice UK
(#7) Alice Fredenham singing "My Funny Valentine" like a golden-age chanteuse on Britain's Got Talent (63 million views)
(#6) Carly Rose Sonenclar singing "Feeling Good" like an old soul on X Factor USA (46 million views)
(#5) Sawyer Fredericks singing "I am a Man of Constant Sorrow" on The Voice USA and shocking the judges into instantaneous chair turns
(#4) Jackie Evancho's debut at age ten, singing "O Mio Babbino Caro," "Ave Maria" and "Pie Jesu" like an angel on AGT (22 million views)
(#4) Laura Bretan singing "Pie Jesu," "O Mio Babbino Caro," "Nessun Dorma" and "The Prayer" on American's Got Talent
(#3) Adam Lambert singing "Mad World," "A Change Is Gonna Come," "Satisfaction" and "Whole Lotta Love" on American Idol
(#2) Josh Krajcik singing "The First Time Ever I Saw Your Face" poolside for X Factor USA judges Nicole Scherzinger and Enrique Iglesias
(#1) Dimash Kudaibergen impersonating an extraterrestrial angel on "S.O.S."

Most Touching: Kechi Okwuchi, one of only two survivors of a Nigerian plane crash, singing "Thinking Out Loud" on America's Got Talent

Biggest Surprise/Most Unexpected: Jamie Archer belting out "Sex on Fire" on X Factor UK and getting Simon Cowell to lip-synch while the crowd went wild and sang along

Heaven on Earth: When Terrence Cunningham sang "My Girl" on The Voice USA, Alicia Keys said it was like divinity entering the room!

Old School/Old Souls: Sundance Head singing "I've Been Loving You Too Long," "The Climb" and "At Last" on The Voice USA

Best Duets and Other Collaborations: Evelyn Cormier and Chris Isaak singing "Wicked Game," Haley Reinhart and Kory Wheeler belting ou

t

"Bennie and the Jets," Alejandro Aranda and Ben Harper s

inging

"There Will Be a Light," Alex & Sierra sexualizing "Toxic," Charlotte and Jonathan singing "The Prayer" and "Caruso," Dimitrius Graham and Lukas Graham singing "Love Someone," Jeremiah Lloyd Harmon and Cynthia Erivo performing "Time After Time," Wade Cota & lovelytheband performing "Broken," Dawn & Hawkes performing "I've Just Seen a Fa

ce"



Fastest 4-Chair Turns: Mitchell Brunings, Glenn Claes, Terrence Cunningham, Karise Eden, Judith Hill, Jennie Lena, Charly Luske, Mennel, Anthony Riley, Joniver Robles, David Rodriguez, Ahla Sawt, Matthew Schuler, Sarah Simmons, Julia van der Toorn, Mateusz Ziółko

4-Chair Turns where at least one judge had a temporary brain freeze: Tessanne Chin, Stefano Corona, Fernando Daniel, James Dupre, Sawyer Fredericks, Lee Glasson, Christina Grimmie, Matt Henry, Maelyn Jarmon, Juliusz Kamil, Vince Kidd, Anette Kolkova, We McDonald, Cedric Neal, Matthias Nebel, Cassadee Pope, Alisan Porter, Jordan Smith

10-Second Chair Turns: Monique Abbadie, Ivonne Acero, Barbara and Carla, Brooke Adee, Addison Agen, Anthony Alexander, Donna Allen, Anita Antoinette, Katie Basden, Johnny Bliss, Javier Colon, Travis Cormier, Terrence Cunningham, Christian Cuevas, Christiana Danielle, Joshua Davis, Dawn & Hawkes, Mitchel Emms, Jorge Eduardo, Travis Ewing, David Faulkner, Dia Frampton, Morgan Frazier, Hannah Goebel, Holly Henry, Matt Henry, Nathan Hermida, Siahna Im, Jai, Jchosen, Brian Johnson, Casi Joy, Rayshun LaMarr, Ellie Lawrence, Emily Keener, Bria Kelly, Michael Lynch, Joelle Moses, Nolan Neal, Peyton Parker, Jesse Pitts, Mike Schiavo, Natalia Sikora, Brooke Simpson, Halle Tomlinson, Autumn Turner, Adam Wakefield, Karli Webster, Cody Wickline, Natalie Yacovazzi, Sammie Zanona

Time Show Honorable Mentions: Наргиз Закирова (Nargiz Zakirova) singing "Still Loving You" on The Voice Russia, Jolan singing "Wishing Well" and "Purple Rain" on The Voice UK, Rion Page singing "Blown Away" on X Factor USA (47 million views), Jennie Lena singing "Who's Loving You" on the Voice of Holland, Alexandra Burke singing "Hallelujah" on X-Factor UK, Jaclyn Lovey singing "Put Your Records On" on The Voice USA, Leanne Jarvis singing "Stay with Me Baby" on The Voice UK, Max Milner singing and rapping "Lose Yours/Come Together" on The Voice UK, Taylor Phelan singing "Sweater Weather" on The Voice USA, Chelsea Redfern singing "Purple Rain" on Britain's Got Talent, Chris Daughtry singing "Hemorrhage" and "I Walk the Line" on American Idol, Pia Toscano singing "I'll Stand By You" and "Don't Let the Sun Go Down on Me" on American Idol, Carrie Underwood singing "Alone" and "Independence Day" on American Idol, Jennifer Hudson singing "The Circle of Life" on American Idol, Jason Castro singing "Hallelujah" on American Idol, Kelly Clarkson singing "Respect" and "Natural Woman" on American Idol, David Cook singing "Billie Jean" on American Idol, Kris Allen singing "Ain't No Sunshine" on American Idol, David Archuleta singing "Imagine" on American Idol, Melanie Amaro singing "I Have Nothing" on X Factor USA, Rachel Potter singing "Somebody to Love" on X Factor USA, Mateusz Ziółko singing "When a man loves a woman" on The Voice of Poland, Trent Harmon singing "Chandelier" on American Idol, Caleb Johnson singing "Dream On" on American Idol, Cassadee Pope singing "Torn" and "Over You" on The Voice USA, Tessanne Chin singing "Try" on The Voice USA, Anthony Riley singing "I Feel Good" on the Voice USA, Louisa Johnson singing "Who's Lovin' You" on X-Factor UK, Kevin Simm singing "Chandelier" on The Voice UK, Candice Glover singing "Lovesong" on American Idol, Noah Mac singing "Hold Back the River" and "Way Down We Go" on The Voice USA, James Graham singing "Without You" and "Fix You" on The Four: Battle for Stardom, David Jackson singing "All I Want" on The Voice UK, Reagan Strange singing "You Say" on The Voice USA, Carlos Guevara singing "Gravity" on X Factor USA, (#16) Wé McDonald transforming her squeaky speaking voice into a soul monster with "Dream On" on The Voice USA, Shawn Sounds singing "A Song for You," "All My Life" and "A House is Not a Home" on The Voice USA, Sarah Simmons singing "(What if God Was) One of Us" on the Voice USA

Absolute Show Stoppers: Jamie "Afro" Archer, Danyl Johnson, Adam Lambert

Most Charismatic: Jamie "Afro" Archer, Danyl Johnson, Adam Lambert, Sierra Deaton, Chris Blue, Angelica Hale, Heavenly Joy Jerkins, Panda Ross

Most Energy: Danyl Johnson, Chris Blue, Conor Scott, Simon Morin, Evvie McKinney, Uche, Bumbly, Aydan Calafiore

Turn-Around Shockers (Guys Who Sound Like Girls): Billy Gilman, Ferry de Ruiter, Jordan Smith, Jack Vidgen

Men Hitting the High Notes: Sam Harris, Adam Lambert, Stevie McCrorie, Brian Justin Crum, Billy Gilman, Calum Scott, Jahmene Douglas, Chris Blue, Kris Thomas, Jolan, Lee Glasson, Liam Tamne, Kevin Simm, Greg Pritchard, Travis Pratt, Andrew De Leon

Women Hitting the High Notes with Accuracy and Power: Connie Talbot (age 6), Jackie Evancho (age 10), Emanne Beasha (age 10), Laura Bretan (age 13), Novi Manado, Brooke Simpson, Nadezhda Aleksandrova, Ashley Williams, Bella Paige, Kimberly Fransens, Enrika Derza, Chynna Taylor

Men Hitting the Low Notes (So Rare!): Josiah Siska, Scotty McCreery, Willie Jones

Confusingly Androgynous: Ada Vox, Джулианна Стрейнджлав

Best Falsettos: Adam Lambert, Brandon Diaz, Jolan

Most Adorable: Jackie Evancho, Janet Devlin, Sierra Deaton, Layla Spring, Chevel Shepherd, Lucy Sugerman, Jaclyn Lovey

Charmers: Aleksandar Mileusnic, Janet Devlin, Chevel Shepherd

Best Chemistry: Alex & Sierra, Katy Perry & Trevor Holmes, Katy Perry & Jonny Brenns, Katy Perry & Benjamin Glaze, Katy Perry & Cade Foehner

Sexiest: Sierra Deaton, Danyl Johnson, Haley Reinhart, Alice Fredenham, Julia Ivanova, Joseph Whelan, Cade Foehner, Michelle Sussett, Beatrice Verzier, Camryn Jordans

Most Seductive: Aleksandar Mileusnic, Alice Fredenham, Haley Reinhart, Whitney Reign, Camryn Jordans

Most Attitude: Cher Lloyd, Jurnee, Ada Vox, Sandy Redd, Evvie McKinney, Whitney Reign, Uche

Best Growls and Screams: Nicole Bernegger, Karis Thomas, Alex Morgan, Matthias Nebel

Insane Shredders: Matthias Nebel, Mo Adeniran

Best Hair: Tyke James, Sandy Redd, Cade Foehner, Julia Ivanova, Sanjaya Malakar, Adam Lambert, Jason Castro, Cassadee Pope, Evvie McKinney, Zhavia Ward

Quirkiest: Catie Turner, Adam Lambert, Tyke James, Alejandro Aranda, Eddie Island, Andrea Begley

Chatterboxes: Kelly Clarkson, Catie Turner

Old Souls: Alice Fredenham, Carly Rose Sonenclar, Evelyn Cormier, Mike Yung, Sophie May Williams, Ella Henderson, Tina Kuznetsova, Michael Ketterer

Unexpected Soul: Brandie Love, James Kenny, Taylor Hicks, David Fenley, Michael Collings, Owen Campbell, Isaac Waddington, Stacey Solomon

Best Torch Singers and Throwbacks: Alice Fredenham, Haley Reinhart, Noah Mac, Emily West, Harrison Craig, Evelyn Cormier

Retro Rockers: Laine Hardy

Crooners: Landau Eugene Murphy Jr., Riley Elmore, Bojan Aleksovski, Daniel Joyner, Markos

Chanteuses: Amy Vachal, Alice Fredenham, Sophie May Williams, Ella Henderson, Lauren Diaz

Smoothest: Aleksandar Mileusnic, Kris Thomas, Evelyn Cormier, Jej Vinson, Judah Kelly

Best Instrumentalists: Alejandro Aranda, Sarah Grace, Cade Foehner, Sundance Head

Most Inspirational: Kechi Okwuchi, Emmanuel Kelly, Calysta Bevier, Rion Page, Susan Boyle, Angelica Hale

Most Expressive: Daryl Markham, Josh Daniel, Janet Devlin, James Arthur, Synne Helland

Most Tear-Worthy: Josh Daniel, Lusine Kocharyan, Christian Burrows, Monica Michael, Jake Quickenden, Daryl Markham, Christopher Maloney, Jillian Jensen, Anette Kolkova

Best Back-Stories: Michael Ketterer, Choi Sung-Bong, Kechi Okwuchi

Best Popera Singers: Jackie Evancho, Jonathan Antoine, Susan Boyle, Laura Bretan, Harrison Craig

Best Opera Singers: Barbara and Carla, Paul Potts, Neal E. Boyd, Laura Bretan, Lucy O'Byrne, Leah Barniville, Jackie Evancho, Emanne Beasha, Jonathan Allen

Most Unique Voices: Conor Scott, Cher Lloyd, Sawyer Fredericks, Terrence Cunningham, Anton Belyaev, Michael Ketterer, Tyke James, Janet Devlin, Melanie Martinez, Andrea Begley

Best Whitney Houston Impersonation: Kennedy Holmes, Ashley Williams, Jack Vidgen (age 14), Laura Kamhuber (The Voice Kids, age 13, with a teddy bear in her pocket!), Johnny Blows, Jessica Sanchez, Von Smith, Sarah Ikumu

Most Powerful Voices: Melanie Amaro, Jonathan Antoine, Susan Boyle, Ash Morgan, Samantha Atkinson, Paul Potts, Brian Justin Crum, Marlin Williford, Victoria Pesterean, La'Porsha Renae, Sami Brookes, Neal E. Boyd, Ada Vox, Kyla Jade, Chiara Ruggeri, Panda Ross, MaKenzie Thomas, Kymberli Joye, Wade Cota, Matt Henry, Lem Knights, Leanne Mitchell, Sarah Ikumu

Biggest Surprises: Courtney Hadwin, Susan Boyle, Kathleen Jenkins, Charlotte and Jonathan, Wé McDonald, Sundance Head, Andrea Begley, Mano Raduly Botond (looks like a leprechaun, sings like a giant), Magnus Bokn, Gary Barker, Anna Clendenning (overcame a severe anxiety disorder), Mandy Harvey (went completely deaf, feels the music through her feet singing barefoot), Ada Vox (who tried out for American Idol 13 times before emerging as a frontrunner in 2018), Willie Jones

Most Eye-Rolling: Charlotte and Jonathan, Susan Boyle before she started to sing and converted the audience (and Simon Cowell) to the true faith in her voice ("The biggest wakeup call ever!")

Best Comeback: Lynnea Moorer (the "Comeback Kid"), Billy Gilman (a child country star, after his voice changed he came back as a pop singer covering songs by Celine Dion, Mariah Carey, Roy Orbison, Queen and Frank Sinatra)

Rockers: Chris Daughtry, Adam Lambert, Julia Ivanova, David Cook, Lee DeWyze, Crystal Bowersox, Joseph Whelan, Cade Foehner, Caleb Johnson, Max Milner, Courtney Hadwin, Jesse Kramer

Rappers: Menn on Poinnt, Bars & Melody, Zipparah Tafari, Chris Rene, Astro, Max Milner, James Arthur, Patrick Jorgensen

Country Staples: Sawyer Fredericks, Craig Wayne Boyd, Scott McCreery, Lauren Alaina, Sundance Head, Lauren Duski, Adam Wakefield, Emily Ann Roberts, Swon Brothers, Spensha Baker, Caleb Lee Hutchison, Kirk Jay

Overcoming Self-Confidence Issues: Kyla Jade, Courtney Hadwin

Best Impressions: Landau Eugene Murphy Jr. (Frank Sinatra)

Big Voices in Small Packages: Jackie Evancho (10, America's Got Talent second place; she had an album published by David Foster at age 9), Amira Willighagen (she won Holland's Got Talent singing opera at age 9), Emanne Beasha (age 10), Rion Paige (13), Angelica Hale (AGT runner-up at age 9), Angelina Jordan Astar (she won Norway's Got Talent at age 8), Anna Graceman (11), Courtney Hadwin (13), Rachel Crow (13), Shaquilla (8), Arielle Baril (12)

Talented Beyond Their Years: Connie Talbot (6, Britain's Got Talent second place with 154 million views; she had an album at age 12), Christina Aguilera (Star Search winner, age 8), Aaliyah (Star Search, age 10), Emanne Beasha (age 10), Bianca Ryan (11, America's Got Talent winner), Asada Jezile (11, Britain's Got Talent), Grace VanderWaal (12, AGT), Andrew Johnston (13, Britain's Got Talent third place), Courtney Hadwin (13), Brynn Cartelli (the youngest Voice USA winner at age 14, she co-wrote "Walk My Way" with Julia Michaels), Jack Vidgen (14, Australia's Got Talent winner), Sawyer Fredericks (15, Voice USA winner), Danielle Bradberry (16, Voice USA winner), Janet Devlin (16, X Factor UK fifth place), Louisa Johnson (17, X Factor UK winner), Wé McDonald (17, Voice USA third place), Britton Buchanan (17, Voice USA second place), Noah Mac (17, Voice USA fifth place)

Other Talent Show Stars for the Ages: Clay Aiken (American Idol runner-up), David Archuleta (Star Search winning junior vocalist, age 12, then American Idol runner-up at age 16), Backstreet Boys (Star Search), Fantasia Barrino (American Idol winner), Beyoncé (Star Search, age 12), Susan Boyle (BGT runner-up, age 48), Laura Bretan (age 13), Kelly Clarkson (American Idol's first winner), Destiny's Child (Star Search), Chris Daughtry (American Idol), Jackie Evancho (AGT runner-up, age 10), Girls Aloud (Popstars: the Rivals), James Graham (The Four winner), Fifth Harmony (X Factor US, created by the judges), Sam Harris (Star Search), Jennifer Hudson (American Idol), Alan Jackson (You Can Be a Star), Carly Rae Jepsen (Canadian Idol), Adam Lambert (American Idol runner-up and Queen frontman), Miranda Lambert (Nashville Star finalist), Leona Lewis (X Factor UK winner), Jeffrey Li (AGT, age 13), Katherine McPhee (American Idol runner-up), Little Mix (X Factor UK winners, created by the judges), Alanis Morissette (Star Search, age 14), Natalie Okri (BGT, age 10, 114 million views), One Direction (X Factor UK finalists, created by the judges), Pentatonix (The Sing-Off winners), Kellie Pickler (American Idol), Pittbull (Star Search), Alisan Porter (after wowing Star Search at age 5, she went on to win The Voice USA as an adult), Otis Redding (he won 15 talent shows before landing a record deal), LeAnn Rimes (Star Search), Sawyer Brown (Star Search), Nicole Scherzinger (Popstars), Jessica Simpson (Star Search), Jordin Sparks (American Idol winner, age 17), Britney Spears (Star Search, age 11), Justin Timberlake (Star Search, age 11), Carrie Underwood (American Idol winner, with 65 million records sold), Usher (Star Search, age 13), Zhavia Ward (The Four, age 16), Trisha Yearwood (You Can Be a Star)

Best Singer-Songwriters: Chris Rene ("Young Homie"), Ella Shaw ("Summertime"), Ella Henderson ("Missed"), Brandyn Burnette ("Lost"), Maddie Poppe ("Don't Ever Let Your Children Grow Up"), Leondre "Bars" Devries ("Hopeful"), Lucy Spraggan ("Tea and Toast"), Ryan O'Shaugnessy ("No Name"), Chase Goehring ("Hurt"), Henry Gallagher (age 12, no less), Grace VanderWaal (12), Brynn Cartelli (14)

Talent Contest Trivia: In addition to winning the Voice 2016, Sundance Head also made the top eight men on American Idol (sixth season). Give the man a gold star for versatility, as he competed with songs as diverse as "Jeremy," "Nights in White Satin," "Stormy Monday," "At Last," "Me and Jesus" and "Mustang Sally."

AGT Champions Finalists and Honorable Mentions

(*) = Finalist but the numeric rankings are mine

(13*) Christina Ramos hitting insanely high notes on "Call Me" and "Bohemian Rhapsody" but screechy for me
(12) Prince Poppycock "opera-ting" on Lady Gaga's "Edge of Glory" but just okay for me
(11) Brian Justin Crum singing "Never Enough" with laser-like precision, but perhaps not the best song choice
(10) The Texas Tenors waxing sweet and soulful with an operatic "Unchained Melody" but not contenders
(9) Courtney Hadwin belting out "Pretty Little Thing" (an original song) and making it work
(8*) Angelica Hale winning Howie Mandel's golden buzzer with "Fight Song" then killing "Impossible"
(8) Sal Valentinetti melting butter and Heidi Klum's heart with "Mack the Knife"
(7) Bianca Ryan making a stunning comeback from three surgeries with "Say Something"
(6*) Kechi Okwuchi winning Simon Cowell's golden buzzer with "You Are The Reason"
(5) Sons of Serendip playing and singing "Somewhere Only We Know" like human angels
(4*) Susan Boyle winning Mel B's golden buzzer with "Wild Horses" then belting out "I Dreamed a Dream"
(3*) Paul Potts mesmerizing with world-class performances of "Caruso" and "Nessun Dorma"
(3) Neal E. Boyd singing "Nessun Dorma" in the same world class with his friend Paul Potts
(2) Jackie Evancho slaying "Music of the Night" but somehow not making the finals?
(1*) Darci Lynne Farmer, an amazing child ventriloquist, singing opera like an angel without moving her lips! She wins a close contest with extra points for degree of difficulty, and for being funny, captivating and utterly charming.

Any of my top six acts would have been worthy winners of the overall AGT Champions contest. It says something about the quality of the performers above that half the finalists were singers. I thought Christian Ramos was a stretch as a finalist, especially because Jackie Evancho and Sons of Serendip were much better, in my opinion. Some of my lower-ranked acts were obviously very talented but seemed to be trying too hard and/or selected songs that didn't fully connect with me. I included Neal Boyd, who died in 2018, because of Paul Potts' tip of the cap to him while on stage. Previous AGT contestants I would have included myself are Alice Fredenham, Laura Bretan, Jonathan Antoine, Andrew Johnston, Calum Scott, Emily West, Michael Grimm and Lucie Jones.

The Best Vocal Performances by Kelly Clarkson: Already Gone, Since U Been Gone, Miss Independent, Piece By Piece, Because of You, Breakaway, Cryin', Creep, Sober, Shallow, Stronger, You Don't Know Me (with John Legend), Up to the Mountain, Underneath the Tree

Best performances of "The Star Spangled Banner": Carrie Underwood at the 2010 Super Bowl, Lady Antebellum at the 2010 World Series, Marvin Gaye's soulful version at a basketball game in 1983, Lady Gaga at the 2016 Super Bowl, Luther Vandross at the 1996 Super Bowl, Jennifer Hudson at the 2009 Super Bowl, Martina McBride at the 2004 World Series, Kelly Clarkson at the 2012 Super Bowl, Jordin Sparks at the 2008 Super Bowl, Faith Hill at the 2000 Super Bowl, Beyoncé at the 2004 Super Bowl, Whitney Houston at the 1991 Super Bowl during the Gulf War, Jennifer Nettles before the largest college football crowd ever at the Bristol Motor Speedway in 2016 for a game between the University of Tennessee and Virginia Tech

Note: In my categories of singing actors and actresses, I generally don't include those who were fa

mous

singers before they became actors, like Frank Sinatra, Elvis Presley and Barbara Streisand ...

Classic Actors and Actresses Who Could Actually Sing: Dame Julie Andrews, Sir Christopher Lee, Judy Garland, Ricky Nelson, Fred Astaire, Gene Kelly, Mandy Patikin, Ann-Margret, Shirley Jones, Debbie Reynolds, Meryl Streep, Shelley Fabares, Richard Chamberlain, James Darren, Andy Griffith, Jim Nabors, John Travolta, Dan Aykroyd, John Belushi, Vicki Lawrence, Joey Lawrence, Connie Stevens, Dick Van Dyke, Dean Martin, Jerry Lewis, Peter Lawford, Dana Andrews, Angela Lansbury, Bea Arthur, Shirley MacLaine, Glenn Close

Contemporary Actors and Actresses Who Can Actually Sing: Jamie Foxx, Zooey Deschanel, Jared Leto, Keira Knightley, Gwyneth Paltrow, Anne Hathaway, Robert Downey Jr., Jensen Ackles, Anna Kendrick, Jennifer Love Hewitt, Zachary Levi, Ewan McGregor, Renee Zellweger, Amanda Seyfried, Donald Glover, Kristen Chenoweth, Emily Blunt, Hugh Jackman, Hugh Laurie, Emma Stone, Amy Adams, Kate Winslet, James Corden, Zac Efron, Scarlett Johansson, Jennifer Lawrence, Nicole Kidman, Robert Pattinson, Eddie Redmayne, Ryan Gosling, Johnn Depp, Heath Ledger, Joaquin Phoenix

The Best Vocal Performances and Biggest Hits by Actors and Actresses: "Over the Rainbow" by Judy Garland, "All That Jazz" by Catherine Zeta-Jones, "As Time Goes By" by Dooley Wilson, "Moon River" by Audrey Hepburn, "What'd I Say" by Jamie Foxx, "Shallow" by Bradley Cooper and Lady Gaga, "Simple Man" by Jensen Ackles, "Love Me" by Nicolas Cage, "Johnny Angel" by Shelley Fabares, "It's Now or Never" by John Schneider, "She's Like the Wind" by Patrick Swayze, "You're the One that I Want" by John Travolta and Olivia Newton-John, "Lost Stars" by Keira Knightley, "Singin' in the Rain" by Gene Kelly

Surprises and Oddities: Clint Eastwood ("Paint Your Wagon"), Robert Mitchum ("Calypso"), Alan Arkin ("The Banana Boat Song"), Jackie Chan ("Rolling in the Deep"), Eddie Murphy ("Dreamgirls"), Tom Cruise ("Rock of Ages"), Sean Connery ("Darby O'Gill"), Burt Reynolds ("Let's Do Something Cheap and Superficial"), Don Johnson ("Heartbeat"), Burl Ives ("Ghost Riders in the Sky"), Johnny Crawford ("Greensleeves"), Michael Damian ("Rock On"), Tracey Ullman ("They Don't Know"), Jack Wagner ("All I Need"), Rick Springfield ("Jessie's Girl"), Mark Wahlberg ("Good Vibrations"), Cheryl Ladd ("Think It Over"), Cheech & Chong ("Basketball Jones"), Steve Martin ("King Tut"), Adam Sandler ("The Chanukah Song"), Jimmy Fallon ("Ew!"), Paris Hilton ("Stars are Blind")

Don't Quit the Day Job: Tiny Tim, Roseanne Barr, William Shatner, Leonard Nimoy, David Hasselhoff, Burt Reynolds, Jeff Bridges, Jeff Daniels, David Duchovny, Robert Mitchum, Eddie Murphy, Russell Crowe, Scott Baio, Kevin Bacon, Billy Bob Thornton, Corey Feldman, Lee Majors, Lynda Carter, Naomi Campbell, Tyra Banks, Bruce Willis, Sylvester Stallone, Steven Seagal, Mr. T, Jackie Chan, Kobe Bryant, Manny Pacquiao, Hulk Hogan, Joe Pesci, Lindsay Lohan, Kim Kardashian, Paris Hilton, Jeremy Renner

One Hit Wonders by Actors, Actresses, Comedians and other Celebrities: "True Love" by Grace Kelly, "Love Me or Leave Me" by Lena Horne, "Autumn Leaves" by Steve Allen, "Cry Me a River" by Julie London, "April in Paris" by Count Basie, "The Old Philosopher" by Eddie Lawrence, "Old Rivers" by Walter Brennan, "Mr. Bojangles" by George Burns, "Deck of Cards" by Wink Martindale, "I Just Don't Understand" by Ann-Margret, "Ringo" by Lorne Greene, "Little Ole Man" by Bill Cosby, "MacArthur Park" by Richard Harris, "Tip Toe Thru' the Tulips with Me" by Tiny Tim, "I'm Easy" by Keith Carradine, "Don't Give Up On Us" by David Soul, "Makin' It" by David Naughton, "Gee Whiz" by Bernadette Peters, "Killin' Time" by Susan Anton, "Far From Over" by Frank Stallone, "They Don't Know" by Tracey Ullman, "Respect Yourself" by Bruce Willis, "Do the Bartman" by the Simpsons, "U.N.I.T.Y." by Queen Latifah, "Gigolo" by Nick Cannon, "Dream On" by Neil Patrick Harris, "The Hanging Tree" by Jennifer Lawrence

Top Ten One-Hit Wonders: "Duke of Earl" by Gene Chandler, "Come on Eileen" by Dexy's Midnight Runners, "Take On Me" by A-ha, "Rock Me Amadeus" by Falco, "Beds Are Burning" by Midnight Oil, "True" by Spandau Ballet, "Tubthumping" by Chumbawamba, "Spirit in the Sky" by Norman Greenbaum (the first song he ever wrote and, as far as we know, the last), "In a Big Country" by Big Country (who apparently knew they would only have one hit and named themselves after it), and "96 Tears" by the aptly named ? and the Mysterians
Honorable Mention: "The Freshmen" by the Verve Pipe, "Bitter Sweet Symphony" by the Verve, "Criminal" by Fiona Apple, "Get It On (Bang a Gong) by T. Rex, "Layla" by Derek and the Dominoes, "Love Hurts" by Nazareth, "All the Young Dudes" by Mott the Hoople, "Rapper's Delight" by the Sugarhill Gang, "She Blinded Me with Science" by Thomas Dolby, "Until the Night" by Benny Mardones, "Truly Madly Deeply" by Savage Garden, "Tainted Love" by Soft Cell, "Sugar Sugar" by the Archies (the lead singer sounds exactly like Neil Diamond), "Afternoon Delight" by the Starland Vocal Band, "I Ran (So Far Away)" by Flock of Seagulls (a band best known for its eclectic hairstyles which really did look like seagull nests), "Whip It" by Devo, "Video Killed the Radio Star" by the Buggles, "C'est La Vie" by Robbie Nevil, "Pass the Dutchie" by Musical Youth, "Blue Suede Shoes" by Carl Perkins, "Book of Love" by the Monotones, "I'm Too Sexy (for My Shirt)" by Right Said Fred, "Baby Got Back" by Sir Mix-a-Lot, "Who Let the Dogs Out" by Baha Men, "Take Me to Church" by Hozier, "My Sharona" by the Knack, "Creep" by Thom Yorke of Radiohead

Tributes and Memorials

Leonard Cohen is gone at age 82. Cohen inspired great vocalists with songs like "Hallelujah" (covered by Jeff Buckley, Rufus Wainwright, K. D. Lang, Celine Dion, Michael McDonald, Michael Bolton, Bon Jovi, Bono, Susan Boyle, John Cale, Alicia Keys, Kelly Clarkson, LeAnne Rimes, Justin Timberlake, Pentatonix and Il Divo), "Suzanne" (covered by Judy Collins, Neil Diamond, Nina Simone, Roberta Flack, Fairport Convention, Peter Gabriel and Nick Cave) and "Bird on a Wire" (covered by Johnny Cash, Willie Nelson, Jennifer Warnes, Joe Cocker, The Neville Brothers and Katey Sagal).

Leon Russell passed away at age 74. Russell is a member of the Rock and Roll Hall of Fame who started out as session player in the 1950's. In the early 1960's he played clubs in the Los Angeles area with David Gates of Bread fame. Russell played on dozens of hit records, including "Monster Mash," "Mr. Tambourine Man," "Help Me Rhonda," "This Diamond Ring (Doesn't Shine for me Anymore)" and "Danke Schoen" by Wayne Newton. In 1969 Russell formed Shelter Records and went solo with songs like "Tightrope," "Lady Blue," "Bluebird," "Roll in My Sweet Baby's Arms," "Watching the River Flow," "Dixie Lullaby," "This Masquerade" (covered by George Benson) and "Superstar" (covered by the Carpenters).

Glen Campbell played guitar with everyone from Frank Sinatra to Elvis Presley, from the Monkees to Cream. Alice Cooper called him one of the five best guitar players in the world, rock or country, and said that Eddie Van Halen once sought him out for guitar lessons. Campbell played bass and sang falsetto harmonies with the Beach Boys, filling in for Brian Wilson from 1964-1965, and was asked to become a member of the group. He played some mean bagpipes on "Mull of Kintyre" an

d

yodeled on "Lovesick Blues." He co-starred in True Grit with John Wayne and sang the movie's title song. In 1967 he won an unprecedented four Grammies in the country and pop categories. As a singer he had a golden voice and perfect pitch. His best vocal performances include: "You'll Never Walk Alone," "Lovesick Blues," "Lightning in a Bottle," "It's Only Make Believe," "Wichita Lineman," "Galveston," "Gentle on My Mind," "By the Time I Get to Phoenix," "Turn Around Look at Me," "Rhinestone Cowboy," "Southern Nights," "I'm Not Gonna Miss You" (a song about his struggles with Alzheimer's Disease) and "Where Shadows Never Fall."

Walter Becker of Steely Dan fame died Sunday, September 3, 2017 at age 67. When I think of Steely Dan, the word that comes to mind is "smooth." Also "ironic," since Steely Dan is probably the only band named after a giant pneumatic dildo! Walter Becker's best vocal performances with his longtime partner Donald Fagen include "Deacon Blues," "Babylon Sister," "Gaslighting Abbie," "FM (No Static At All)," "Hey Nineteen," "Reelin' in the Years," "Do It Again," "Josie," "Aja," "Black Cow," "The Fez," "Rikki Don't Loose That Number" and "Peg"

Graham Nash, a member of the Hollies and later Crosby Stills & Nash [& sometimes Young], was initially attracted to music by Samuel Barber's "Adagio for Strings." The iconic vocalist called the instrumental an "incredibly emotional piece of music." But when Nash and his musical partner Allan Clarke started the Hollies, their primary inspirations were the pure harmonies of The Everly Brothers. "Who the [expletive] would've NOT been a fan of the Everly Brothers?" Nash asked in an interview, still a fan at age 75. Who indeed? Graham Nash is not a fan of Donald Trump; he says Trump has encouraged the KKK, neo-Nazis and other "crazies." Nash says it's his job to tell the truth, to reflect "the times in which we live," and to spread "more love, more peace, more creation, every day." That, he says, is what he wants for the remainder of his life. The best vocal performances of Graham Nash include lead vocals and/or harmonies on the haunting "(I'm Flying in Winchester) Cathedral," "Teach Your Children," "Our House," "Suite Judy Blue Eyes," "Wooden Ships," "Just a Song Before I Go," "Déjà Vu," "Love is the Reason," "Simple Man," "Southern Cross," "Ohio," "Woodstock," "Wasted on the Way" and old Hollies classics like "Carrie Anne" and "Bus Stop."

Peter Tork of the Monkees passed away on February 21, 2019 at age 77. Tork provided lead vocals on a number of Monkees songs, notably "For Pete's Sake" (which he co-wrote), "Wasn't Born to Follow," "Come On In," "Words," "Do Not Ask for Love" (the 2006 remastered version), the lovely and mellow "Shades of Gray," and "Long Title: Do I Have to Do This All Over Again?" Tork also provided backup vocals on Monkees hits like "I'm a Believer," "Daydream Believer," "Valleri" and "Last Train to Clarksville." Once called the "Prefab Four" because the group was "pre-fabricated" for TV, the group had legitimate musical chops. In 1967 the Monkees sold 35 million albums, twice as many as the Beatles and Rolling Stones combined.

Michael McDonald played keyboards and sang lead and backing vocals with Steely Dan before joining the Doobie Brothers in 1976. While with the Doobies, McDonald was the lead vocalist on "What a Fool Believes," "Minute By Minute," "Takin' It to the Streets," "It Keeps You Runnin'," "Real Love," "One Step Closer" and other songs. After leaving the group in 1982, he went on to record eight solo albums and some of the best duets of all time, including "On My Own" with Patti LaBelle, "Ever Changing Times" with Aretha Franklin, "Yah-Mo Be There" with James Ingram, and "This Is It" with Kenny Loggins. McDonald's solo hits include "I Keep Forgettin'," "You Belong to Me" (a song he wrote with Carly Simon) and "Sweet Freedom."

The Best Vocal Performances by Seal (aka Seal Henry Olusegun Olumide Adeola Samuel, born February 19, 1963): "Kiss from a Rose," "Crazy," "A Change is Gonna Come," "I've Been Loving You Too Long," "Prayer for the Dying," "Fly Like an Eagle," "Walk On By"

The Best Vocal Performances of All Time (Expanded List)

Janis Joplin: Heartbreaker, Piece of My Heart, Mercedes Benz, Bobby McGee, Summertime, Try, Cry Baby
Etta James: At Last, I'd Rather Go Blind, Stormy Weather, All I Could Do Was Cry
Little Jimmy Scott: Everybody's Somebody's Fool, For All We Know, At Last, Nothing Compares 2 U
Roy Orbison: Leah, In Dreams, Only the Lonely, Crying, It's Over, Pretty Woman
Luciano Pavarotti: Ave Maria, Nessun Dorma, O Sole Mio, Caruso, La Donna e Mobile, Torna a Surriento
Andrea Bocelli: Con te Partiro, Nessum Dorma, Ave Maria, The Prayer, Time to Say Goodbye
Billie Holiday: Strange Fruit, Summertime, God Bless the Child, All of Me, For All We Know, Blue Moon
Nina Simone: Feeling Good, I Put a Spell on You, Don't Let Me Be Misunderstood, Sinnerman
Aretha Franklin: Spanish Harlem, Chain of Fools, Respect, Think, Natural Woman
Wanda Jackson: Hard-Headed Woman, Silver Threads and Golden Needles, Shakin' All Over
Celine Dion: All By Myself, I Surrender, The Power of Love, My Heart Will Go On, I Drove All Night
Bobby Hatfield: Unchained Melody, Only You, Ebb Tide, My Prayer
Bill Medley: You'll Never Walk Alone, You've Lost that Lovin' Feeling
Chris Isaak: Wicked Game, (Please) Let Me Down Easy, Baby Did a Bad Thing, Blue Moon
Julie London: Cry Me a River, Blue Moon, My Funny Valentine, As Time Goes By, God Bless the Child
Hank Williams Sr.: I'm So Lonesome I Could Cry, Lovesick Blues, Jambalaya, I Saw the Light
Elvis Presley: Blue Moon, Fever, American Trilogy, Heartbreak Hotel, Jailhouse Rock, In the Ghetto
Steve Perry of Journey: Open Arms, Send Her My Love, Who's Crying Now, Faithfully, Separate Ways
Freddie Mercury of Queen: Bohemian Rhapsody, The Show Must Go On, Who Wants to Live Forever
K. D. Lang: Hallelujah, Crying, Constant Craving, Helpless, Surrender
Whitney Houston: I Have Nothing, I Will Always Love You, Run to You
Jackie Wilson: Lonely Teardrops, Higher and Higher, I Love You So
Chuck Berry: Johnny B. Goode, Maybellene, Nadine, Roll Over Beethoven
Ronnie James Dio: Holy Diver, Rainbow in the Dark, Stargazer, Last in Line
Bob Seger: Turn the Page, Night Moves, Against the Wind, Still the Same
Josh Groban: You Raise Me Up, The Prayer
Sam Cooke: A Change Is Gonna Come, Chain Gang, Cupid, Bring it on Home
Barbara Streisand: Memory, Somewhere, Guilty, Stony End, Evergreen, People
Marvin Gaye: Let's Get It On, Mercy Mercy Me, What's Going On, Sexual Healing
Martina McBride: Independence Day, Broken Wing, Concrete Angel
Alicia Keys: Fallin', No One, Girl on Fire, If I Ain't Got You
Bruno Mars: When I Was Your Man, Stay, Grenade, Uptown Funk, 24 Carat
Mick Jagger of the Rolling Stones: Wild Horses, Satisfaction, Angie, Miss You
Little Richard: Tutti Frutti, Good Golly Miss Molly, Lucille
Conway Twitty: Hello Darlin', It's Only Make Believe, I'd Love to Lay You Down
David Draiman of Disturbed: Sound of Silence, Unchained Melody, Darkness
***
John Lennon: Imagine, Twist and Shout, Give Peace a Chance, Mother, Woman
Paul McCartney: Hey Jude, Let It Be, Eleanor Rigby, Yesterday, A Day in the Life
George Harrison: Here Comes the Sun, Dark Horse, My Sweet Lord, Something
Ringo Starr: Yellow Submarine, Photograph, It Don't Come Easy, You're Sixteen
***
George Michael of Wham!: Last Christmas, Freedom, Faith, Careless Whisper
Jimi Hendrix: All Along the Watchtower, Purple Haze, The Wind Cries Mary
Ray Charles: What I Say, Hit the Road Jack, Georgia on My Mind
Van Morrison: Tupelo Honey, Domino, Moondance, Brown Eyed Girl
Lady Gaga: Born This Way, Poker Face, Paparazzi, Edge of Glory, Alejandro
Rihanna: Stay, Diamonds, Umbrella, Love the Way You Lie
Beyoncé: Halo, Heaven, Jealous, No Angel, Crazy in Love
Lorde: Royals
Tanya Tucker: Delta Dawn, What's Your Mama's Name Child
The Everly Brothers: Love Hurts, Bye Bye Love, Cathy's Clown, Wake Up Little Susie
Mahalia Jackson: Trouble of the World, Amazing Grace, Balm in Gilead
Nat King Cole: Unforgettable, Mona Lisa, The Christmas Song
Gene Chandler: Duke of Earl
James Brown: I Feel Good, It's a Man's World, Get On Up
Dan McCafferty of Nazareth: Love Hurts, Hair of the Dog
Michael Hutchence of Simply Red: Holding Back the Years, If You Don't Know Me
Bruce Springsteen: Born to Run, Thunder Road, Nebraska, Jungleland, Rosalita, Sandy
Tina Turner: River Deep Mountain High, Proud Mary, Nutbush, Private Dancer
Lou Christie: Lightnin' Strikes, Two Faces Have I
***
Maurice Gibb of the Bee Gees: Nights on Broadway, Wildflower
Robin Gibb: I Started a Joke, Massachusetts, Message to You, Holiday
Barry Gibb: Words, Run to Me, Night Fever, Tragedy, Guilty, Fanny, Alone
Andy Gibb: Shadow Dancing, Desire, Don't Throw It All Away
***
Frankie Valli of the Four Seasons: Rag Doll, Sherry, Big Girls Don't Cry, Dawn
Amy Lee of Evanescence: My Immortal, Bring Me Back to Life, Hello, Lithium
Peter Gabriel of Genesis: In Your Eyes, Sledgehammer, Solsbury Hill
Lou Gramm of Foreigner: I Want to Know What Love Is, Urgent, Juke Box Hero
Sinead O'Connor: Nothing Compares 2U, Danny Boy, Molly Malone
Yusuf Islam (Cat Stevens): Oh Very Young, Peace Train, Moonshadow
Alison Krauss: The Lucky One, Ghost in this House, When You Say Nothing at All
Dan Fogelberg: Ghosts, The Reach, The Lion's Share, Longer, Netherlands
Eric Carmen of the Raspberries: All By Myself, I'm Through with Love
Jackson Browne: The Pretender, The Load Out/Stay, Rock Me on the Water
Linda Ronstadt: Different Drum, Blue Bayou, I Don't Know Much
Patti Labelle: Lady Marmalade, On My Own, New Attitude
Brad Delph of Boston: More Than a Feeling, Foreplay/Long Time
Steve Walsh of Kansas: Dust in the Wind, Carry on My Wayward Son
Michael Hutchence of INXS: Devil Inside, Need You Tonight, Suicide Blonde
Johnny Cash: I Walk the Line, Ring of Fire, Hurt
Gary Brooker of Procol Harum: Whiter Shade of Pale
Buddy Holly: Rave On, Not Fade Away, Words of Love, Everyday
Christian Aguilera: I Will Be, Oh Mother, Beautiful, Hurt, At Last, Genie in a Bottle
Vince Gill: Go Rest High on that Mountain, When I Call Your Name
Brian Wilson of the Beach Boys: God Only Knows, In My Room, Good Vibrations
Smokey Robinson: Tracks of My Tears, Tears of a Clown, Ooh Baby Baby
George Jones: He Stopped Loving Her Today, She Thinks I Still Care, The Grand Tour
Neal Diamond: I Am I Said, Solitary Man, I'm a Believer, Cracklin' Rosie
Adam Levine of Maroon 5: She Will Be Loved, Payphone, Sugar, Animals
Blake Shelton: Austin, Ol' Red
Stephen Stills of Buffalo Springfield: For What It's Worth
Elvis Costello of the Attractions: Alison, Veronica, Radio Radio, She
Darryl Hall of Hall & Oates: She's Gone, Sara Smile, Rich Girl
Sam Smith: Stay With Me, I'm Not the Only One, Latch
Five for Fighting: Superman (It's Not Easy), 100 Years
Sara Bareilles: Gravity, Chandelier, I Don't Know How to Love Him
John Legend: All of Me, Lay Me Down, You and I
Steve Balsamo: Gethsemane, Immortal, Caledonia
Levon Helm of The Band: The Weight, Up on Cripple Creek
Ronnie Van Zandt of Lynyrd Skynyrd: Free Bird, Simple Man, Tuesday's Gone
John Fogerty of CCR: Fortunate Son, Proud Mary, Green River, Lodi
Melanie Safka: Lay Down (Candles in the Rain), Brand New Key
Eric Burdon of The Animals and War: House of the Rising Sun, Spill the Wine
Bill Burkette of The Vogues: Five O'Clock World
Patsy Cline: Crazy, Blue, I Fall to Pieces, Walkin' After Midnight, Sweet Dreams
Amy Grant: Breath of Heaven, El Shaddai
Kurt Cobain of Nirvana: Smells Like Teen Spirit, All Apologies, Lithium, In the Pines
Bono of U2: One, Pride, Sunday Bloody Sunday, With or Without You
Brian Johnson of AC/DC: Back in Black, Hell's Bells, TNT
Crosby, Stills, Nash and Young: Winchester Cathedral, Wooden Ships, Ohio
Billy Joel: Captain Jack, Piano Man, Until the Night, Italian Restaurant
Sir Elton John: Tiny Dancer, Levon, Daniel, Sacrifice, Rocket Man, Candle in the Wind
Enya: May It Be, Orinco Flow (Sail Away), Book of Days, Only Time
Cyndi Lauper: Time After Time, Change of Heart, Good Enough, True Colors
Dido: Thank You, White Flag, Here with Me, Stan (with Eminem)
Madonna: Cherish, Papa Don't Preach, Like A Prayer, Ray Of Light
Axl Rose of Guns N' Roses: Sweet Child o' Mine, Patience
Al Green: Let's Stay Together, Love and Happiness, Call Me
Prince: Little Red Corvette, When Doves Cry, Kiss, Purple Rain, 1999
Stevie Wonder: Always, Fingertips, Superstition, Overjoyed, Sir Duke
Otis Redding: Dock of the Bay, Try a Little Tenderness, Respect
Joe Cocker: With a Little Help from My Friends, Up Where We Belong, Unchain My Heart
Jim Morrison of the Doors: The End, Riders on the Storm, Touch Me, Light My Fire
Pink: What About Us, What's Going On, Try, Perfect, Trouble
Ian Gillan of Deep Purple: Gethsemane, Smoke on the Water, Hush, Child in Time
Roger Plant of Led Zeppelin: Stairway to Heaven, Black Dog, Kashmir, Immigrant Song
Roger Waters of Pink Floyd: Comfortably Numb, Wish You Were Here, Time, Eclipse
Annie Lennox: Why, Walking On Broken Glass, Sweet Dreams
Joni Mitchell: Big Yellow Taxi, Woodstock, Help Me, Both Sides Now
Jackie Evancho: Ave Maria, Nessun Dorma, Lovers, Time to Say Goodbye
Sting of the Police: Roxanne, Fields of Gold, Every Breath You Take, Russians
Michael Jackson: Man in the Mirror, Smooth Criminal, Dirty Diana, Bad, Billie Jean, Beat It
David Bowie: Space Oddity, Suffragette City, Fame, Changes, Ziggy Stardust, China Girl
Mariah Carey: Vision of Love, Someday, I Don't Wanna Cry, One Sweet Day
Bob Marley: Redemption Song, Red Red Wine, I Shot the Sheriff, No Woman No Cry
Jon Bon Jovi: Blaze of Glory, Runaway, Livin' on a Prayer, Wanted Dead or Alive
John Cougar Mellencamp: Pink Houses, Jack and Diane, Cherry Bomb
Frank Sinatra: Strangers in the Night, My Way, That's Life, New York New York
Nancy Sinatra: These Boots Are Made for Walkin', Something Stupid, Bang Bang
Adele: Skyfall, Rolling in the Deep, Rumor Has It, Someone Like You, Hello
Tom Jones: Thunderball, Delilah, It's Not Unusual, She's a Lady
Paul McCartney and Wings: Live and Let Die, My Love, Maybe I'm Amazed
Al Jarreau: We're in this Love Together, Teach Me Tonight
Sheena Easton: For Your Eyes Only, Strut, We've Got Tonight, U Got the Look
Shirley Bassey: Diamonds Are Forever, Goldfinger, I Who Have Nothing
Carly Simon: Nobody Does It Better, You're So Vain
Rod Stewart: Maggie May, Tonight's the Night, Downtown Train
Judy Collins: Send in the Clowns, Both Sides Now, Someday Soon, Suzanne
Carole King: You've Got a Friend, It's Too Late, So Far Away, Been To Canaan
Ann Wilson of Heart: Dreamboat Annie, Straight On, Barracuda, Never, Alone
Sade: The Sweetest Taboo, Smooth Operator, Your Love Is King, Smooth Operator
Alanis Morissette: Uninvited, Ironic, You Learn, You Oughta Know, Thank U, Unsent
Bette Midler: The Rose, Wind Beneath My Wings, From a Distance, Superstar
Grace Slick of Jefferson Airplane: White Rabbit, Somebody to Love
Mary J. Blige: Not Gon' Cry, No More Drama
Mark Knopfler of Dire Straits: Sultans of Swing, Money for Nothing, Walk of Life
Jeff Buckley: Hallelujah, Corpus Christi Carol, Grace, Last Goodbye
Chris Cornell of Audioslave and Soundgarden: Black Hole Sun, Say Hello 2 Heaven
Rob Halford of Judas Priest: Breaking the Law, Victim of Changes, Painkiller
Ray Davies of the Kinks: You Really Got Me, Lola, Waterloo Sunset
Allan Clarke of The Hollies: He Ain't Heavy, Carrie Ann, Bus Stop
Joss Stone: Son of a Preacher Man, I Put a Spell on You, Summertime, Cry Baby
Steve Winwood of the Spencer Davis Group: I'm a Man, Higher Love
Bonnie Raitt: Nick of Time, Love Has No Pride, I Can't Make You Love Me
Bobby "Blue" Bland: Stormy Monday, The Thrill is Gone, Cry Cry Cry
Sarah McLachlan: Angel, I Will Remember You, Adia, Building a Mystery
Ozzy Osbourne of Black Sabbath: Iron Man, Paranoid, War Pigs, Crazy Train
Bruce Dickinson of Iron Maiden: Fear of the Dark, Flight of Icarus, Run to the Hills
James Hetfield of Metallica: Enter Sandman, Master of Puppets, One, The Unforgiven
Jon Anderson of Yes: Roundabout, Owner of a Lonely Heart
Dennis DeYoung of Styx: Lady, Babe, Come Sail Away, Show Me the Way
Tommy Shaw of Styx: Renegade, Crystal Ball, Snowblind, Blue Collar Man
Fleetwood Mac: Landslide, Dreams, The Chain, Rhiannon, Go Your Own Way, Gypsy
ABBA: Dancing Queen, Fernando, SOS, Mamma Mia, Waterloo, The Winner Takes It All
Earth, Wind & Fire: September, Shining Star, That's the Way of the World
Eagles: Hotel California, Desperado, Take It Easy, New Kid in Town, Lyin' Eyes
Chris Robinson of the Black Crowes: She Talks to Angels, Hard to Handle, Remedy
Gordon Lightfoot: Sundown, If You Could Read My Mind
Kris Kristofferson: Sunday Morning Coming Down, Loving Her Was Easier
Michael Stipe of REM: Everybody Hurts, Losing My Religion
Burton Cummings of the Guess Who: These Eyes, No Time, Laughing, Stand Tall
Dolores O'Riordan of the Cranberries: Zombie, Linger, Dreams, Away, Why
Toni Braxton: Unbreak My Heart, Breathe Again
Luther Vandross: Never Too Much, Superstar, A House Is Not a Home
Boz Scaggs: Lowdown, Lido Shuffle, JoJo, Miss Sun, Dinah Flo
Debbie Harry of Blondie: Call Me, Heart of Glass, Rapture, The Tide is High
Amy Winehouse: Back to Black, Valerie, Rehab
Taylor Swift: I Knew You Were Trouble, Love Story, Style, Gorgeous
Katy Perry: E.T., Wide Awake, Roar, Dark Horse, Firework, California Gurls
Britney Spears: Toxic, Oops I Did It Again, Baby One More Time
Kelly Clarkson: Already Gone, Since U Been Gone, Miss Independent, Piece By Piece
The Weeknd: The Hills, I Can't Feel My Face
Eddie Vedder of Pearl Jam: Jeremy, Even Flow, Betterman, Black, Last Kiss
Judy Garland: Over the Rainbow, The Trolley Song (Meet Me in St. Louis)
Eva Cassidy: Over the Rainbow, Songbird, Fields of Gold
Karen Carpenter: Superstar, Close to You, Solitaire, For All We Know
Sly Stone of Sly & the Family Stone: Stand!, Dance to the Music, Family Affair
Curtis Mayfield of the Impressions: People Get Ready, Pusherman, Superfly
Solomon Burke: Cry to Me, Down in the Valley
Mitch Grassi of Pentatonix: Take on Me, Bohemian Rhapsody
Terence Trent D'Arby: Wishing Well
Donny Hathaway: This Christmas, A Song for You, For All We Know, Where Is the Love
Roseanne Cash: Seven Year Ache
Florence Welch: Stand By Me, Sweet Nothing
Lauryn Hill: Killing Me Softly, Doo-Wop (That Thing), Zion
Bing Crosby: White Christmas, Silent Night
Pat Benatar: Love is a Battlefield, We Belong, Fire and Ice
Joan Jett: I Love Rock and Roll, Crimson and Clover
Alannah Myles: Black Velvet, Can't Stand the Rain
Gladys Knight a

nd

the Pips: Midnight Train to Georgia
Donna Summer: I Feel Love, Bad Girls
Emmylou Harris: Beneath Still Waters, Wayfaring Stranger, C'est la Vie
Willie Nelson: Angel Flying Too Close to the Ground, Always on My Mind
Kate Bush: Running Up That Hill, Wuthering Heights
Sister Rosetta Tharpe: This Train, Down by the Riverside
Edith Piaf: La Vie En Rose, Milord, La Foule
Loretta Lynn: Coal Miner's Daughter, You Ain't Woman Enough, Lay Me Down
Ray Price: For the Good Times, Release Me, City Lights, Nightlife, Crazy Arms
Bjork: Army of Me, Human Behavior
Idina Menzel: Defying Gravity
Diamanda Galas: Gloomy Sunday, Heaven Have Mercy, Let My People Go
Katie Melua: Fields of Gold, Piece By Piece, I Will Be There, Sailboat
Little Peggy March: I Will Follow Him, If I Were a Princess
Dear Martin: Everybody Loves Somebody, Volare, Sway, That's Amore
Tori Amos: Winter
Anohni: Watch Me
Flo Rida: Wild Ones
Jason Mraz: I'm Yours, I Won't Give Up
Janelle Monáe: We Are Young
Mike Tramp of White Lion: When the Children Cry, Wait
Morrissey of the Smiths: Back on the Chain Gang, Suedehead
Karen O and Danger Mouse: Woman, Immigrant Song, Maps
The Black Eyed Peas: I Gotta Feeling, Where Is The Love?
LMFAO: Party Rock Anthem
Florida Georgia Line: Cruise, Simple
Phil Collins: Another Day in Paradise, In the Air Tonight
Bill Haley and His Comets: Rock Around the Clock
US for Africa: We Are The World
Santana feat. Rob Thomas: Smooth
Oasis: Wonderwall
John Wallace, a hulking bass player, singing the falsetto parts of Harry Chapin's classic song Taxi

Popular Vocalists Timeline (1800-present):

For the most part, singers are listed in the decades in which they emerged as stars and are only listed once. The names of the biggest "game changers" in my opinion are bolded. American popular music as we think of it today probably started in the 1840s with the Hutchison Family Singers, who wrote their own songs and wove elements such as falsetto, "mountain melody" and close four-part harmonies into a distinctively American sound. Around the same time, African-American music was making its presence felt through composers like Stephen Foster and black musical groups like the Luca Family and Fisk Jubilee Singers. They would be followed by early 1900s blues and jazz singers like Lead Belly, Ma Rainey and Jelly Roll Morton. Country music took off when Jimmy Rodgers and the Carter Family cut their first records a day apart in 1927. Bob Wills pioneered western swing in the early 1930s and that led to rockabilly. Ike Everly, the father of the famous Everly Brothers, was "instrumental" on the guitar and no one could match his family's heavenly harmonies. Did you know The Everly Family had a hillbilly radio show in the 1940s? Those ethereal harmonies would blow away and greatly influence groups like the Beatles, Beach Boys, Bee Gees and Simon & Garfunkel. All these influences can be found in the rock 'n' roll of Elvis Presley when he appears in the 1950s. But did you know that as a teenager Elvis was an opera buff who bought the records of Mario Lanza?

Early vocal performances especially worth listening to are hyperlinked below ...

Precursors:

1492 - Columbus discovers the New World.
1640 - The Bay Psalm Book is the first book printed in British Colonial America.
1700 - The horrors of slavery lead to the development of negro spirituals.
1775 - British soldiers sing "Yankee Doodle Dandy" to mock American colonists; the colonists adopt the song.

1800s: Anna Milder-Hauptmann, Gertrud Elisabeth Mara, Luísa Todi aka "the Singer of all Centuries"

1801: William Little and William Smith publish their shape-note system.
1805: Anna Milder-Hauptmann sings the title role in the first performance of Beethoven's only opera, Leonore.
1807: The Irish poet Thomas Moore publishes his first volume of Irish Melodies.

1810s: Isabella Colbran, Caroline Branchu

1810: Poems by the poet Sir Walter Scott are set to music by Benjamin Carr.
1813: Thomas Moore writes the popular song "The Last Rose of Summer."
1814: Beethoven's Mass in D.
1815: Francis Scott Key sets one of his poems to music, creating "The Star-Spangled Banner."

1820s: Elizabeth Austin, Henry Anderson, Anna Bishop

1820: The birth of Jenny Lind, who would be called the "Swedish Nightingale."
1823: Franz Liszt, a 12-year-old Hungarian pianist, earns a reputation as a virtuoso performer.
1824: Beethoven's Ninth Symphony, his last complete symphony, premiers in Vienna to a packed audience.
1825: Franz Schubert composes "Ave Maria."
1829: Gioacchino Rossini's opera William Tell premieres in Paris.
1829: American minstrel performer George Washington Dixon popularizes "Coal Black Rose," the first blackface comic lovesong

1830s: Jenny Lind, Giuditta Pasta, Giulia Grisi, Giovanni Matteo De Candia aka "Mario the Tenor"

1830: Jenny Lind, the "Swedish Nightingale," begins singing onstage at age ten.
1831: Giuditta Pasta was held in such high regard that three operas were written with her voice in mind.
1833: Samuel Francis Smith's patriotic hymn America ("My country 'tis of thee") is sung for the first time in Boston on the Fourth of July.
1833: Thomas H. Bayley composes "Long, Long Ago," which becomes one of the most popular songs in 19th-century America.
1835: "Amazing Grace" is published to the tune of "New Britain" in William Walker's The Southern Harmony.
1839: Frédéric Chopin completes his Preludes.

1840s: The Hutchinson Family Singers ("Battle Hymn of the Republic"), The Christy Minstrels ("Old Folks at Home"), The Virginia Serenaders aka the Virginia Minstrels ("Dixie"), the Harmoneons

1842: The Philharmonic Society of New York is founded, the nation's first symphony orchestra.
1842: The Christy Minstrels are formed by Edwin Pearce Christy.
1843: Hans Christian Andersen meets Jenny Lind and falls in love with her; she inspires several of his fairy tales.
1844: "Woodman Spare That Tree" with lyrics by George Pope Morris may be the first environmental protest song.
1844: Marion Dix Sullivan publishes "The Blue Juniata," the first commercial hit written by an American woman.
1845: Stephen Foster hears Negro singing and minstrel shows in Cincinnati.
1846: Adolphe Sax invents the saxophone.
1847: The birth of Thomas Edison; recorded music and movies are fast approaching.
1848: Oh! Susannah is published by Stephen Foster, his first songbook.

1850s: Adelina Patti, Thérèse Tietjens, The Luca Family, Elizabeth Greenfield aka the "Black Swan"

1850: Jenny Lind is a mega-hit touring the United States and is paid the unheard-of sum of $187,000 by P. T. Barnum.
1850: Col. Sandford C. Faulkner writes the music and words to The Arkansas Traveler, an early country music song.
1850: "Go Down Moses" was sung by Harriet Tubman to identify herself to slaves who might want to escape and flee north.
1851: Stephen Foster writes "Old Folks at Home" aka "Swanee" for a minstrel show.
1853: The Christy Minstrels perform "Yellow Rose of Texas" and publish it in a songbook.
1853: Stephen Foster writes "My Old Kentucky Home, Good Night."
1854: Stephen Foster writes "(I Dream of) Jeanie with the Light Brown Hair."
1857: J. S. Pierpont writes "Jingle Bells."
1857: "The Village Blacksmith" by Henry Wadsworth Longfellow is set to music.
1859: The popular song "(I Wish I Was in) Dixie" was ironically written by Daniel Decatur Emmett, a Northerner from Ohio.

1860s: Music played an important role on both sides during the Civil War

1861: Julia Ward Howe writes the poem "Battle Hymn of the Republic" which is set to the music of "John Brown's Body."
1863: Patrick S. Gilmore composes "When Johnny Comes Marching Home."
1864: Robert Lowry composes the hymn "Shall We Gather at the River."
1865: Wallis Willis, a Choctaw freedman, writes "Swing Low, Sweet Chariot."
1865: "Nobody Knows de Trouble I've Seen" and "Were You There When They Crucified My Lord?" appear in hymnals.
1866: Fisk University, a black college and future home of the Fisk Jubilee Singers, is founded in Nashville, Tennessee.
1867: The birth of Scott Joplin, the African-American pianist and composer known as the "King of Ragtime."
1867: Negro spirituals are published as Slave Songs of the United States.
1867: One of the hymns, "Nobody Knows the Trouble I've Seen," would be performed by major artists like Marian Anderson.
1868: The popular folk song "Tom Dooley" is based on the real-life case of Tom Dula, who was hanged for murder in 1868.

1870s: The Fisk Jubilee Singers, Ángela Peralta, George Primrose, Billy West

1870: The traditional song "In the Pines" will be recorded by artists as diverse as Bill Monroe, Leadbelly and Nirvana.
1871: Verdi's opera Aida.
1871: The Fisk Jubilee Singers are formed. Within two years they would perform for President Grant and the Queen of England.
1872: The Fisk Jubilee Singers perform "Nobody Knows the Trouble I See" with slightly different lyrics from the 1867 version.
1872: "Home on the Range" will become the unofficial anthem of the American west, and the state song of Kansas.
1873: The Fisk Jubilee Singers perform for Queen Victoria on their European tour.
1873: The birth of Enrico Caruso, the great operatic tenor and first recording star.
1875: Georges Bizet's opera Carmen debuts.
1876: The lyrics to the hymn "Beulah Land" are written by Edgar Page Stites.
1876: The popular songs "Molly Malone" and "Grandfather's Clock" debut.
1877: Thomas Edison changes everything when he invents the phonograph
1877: The debut of the ballet Swan Lake.
1878: The New York Symphony Orchestra is formed.
1878: The debut of Gilbert and Sullivan's comic opera H. M. S. Pinafore.
1879: "Uncloudy Day," also known as "Unclouded Day," is a gospel song written by Josiah Kelley Alwood.
1879: The debut of Gilbert and Sullivan's comic opera The Pirates of Penzance.

1880s: Chauncey Olcott ("When Irish Eyes Are Smiling"), Ada Jones, George M. Cohan ("Give M

y Regards to

Broadway")

1880: The traditional song "Blow the Man Down."
1881: Tony Pastor, a former circus ringleader, invents what we now call vaudeville for his New York theaters.
1881: The traditional song "My Bonnie Lies Over the Ocean."
1881: Richard Wagner's opera Parsifal.
1882: Francis James Child publishes a book of 305 popular ballads known as the "Child ballads."
1882: Samuel A. Maderna composes the tune that will become "America, the Beautiful."
1883: The Metropolitan Opera House opens in New York.
1884: The traditional songs "Oh My Darling Clementine" and "Rock-a-Bye Baby."
1884: The birth of the singer Sophie Tucker.
1885: The birth of Tin Pan Alley.
1886: The births of the singers Al Jolson and Ma Rainey.
1887: The popular hymn "Away in a Manger."
1888: The birth of the composer Irving Berlin.
1888: The first classical music recording, of Handel's Israel in Egypt.
1888: Columbia Records, the first major American record label, is founded.
1889: The first recordings of music by Edison Records.
1889: Robert Burns' "Comin' Thro' the Rye" is recorded with instrumentals by George Schweinfest (flute) & Edward Issler (piano).

1890s: Enrico Caruso (the first recording superstar), J. W. Myers ("In the Good Old Summertime"), The Edison Quartet aka The Haydn Quartet, Harry Macdonough ("My Wild Irish Rose"), Billy Murray, Steve Porter ("A Bird in a Gilded Cage"), Lina Cavalieri, William F. Denny, Arabella Fields aka the "Black Nightingale"

1890: The birth of Jelly Roll Morton, American pianist, bandleader and composer.
1891: Carnegie Hall opens in New York.
1891: "Turkey in the Straw" by Billy Golden.
1891: The birth of blues singer Mamie Smith and singer/actress/comedian Fanny Brice.
1892: "Harlem Rag" by the pianist Tommy Turpin is the first known ragtime composition.
1892: The debut of the ballet The Nutcracker.
1892: The birth of the singer Eddie Cantor.
1893: The birth of the blues musician Blind Lemon Jefferson.
1894: The popular song "I've Been Working on the Railroad" is published.
1894: Enrico Caruso makes his operatic debut in Naples.
1894: The birth of blues singer Bessie Smith.
1895: "America the Beautiful" by Katherine Lee Bates.
1895: Buddy Bolden forms a band; he has been credited with the countermelody of jazz.
1896: Etta Parker is the first composer to set a poem by Emily Dickinson to music: "Have You Got a Brook in Your Little Heart?"
1896: Amy Marcy Cheney Beach is the first American woman to compose a symphony.
1896: The birth of the singer Ethel Waters.
1897: "Danny Deever" by the poet Rudyard Kipling is set to music by Walter Damrosch.
1897: "A Hot Time in the Old Town" by Dan W. Quinn
1897: The birth of the country music singer Jimmie Rodgers.
1898: The birth of the singer Paul Robeson.
1899: Scott Joplin, a black composer, publishes the ragtime classic "Maple Leaf Rag."
1899: "My Wild Irish Rose" by Chauncey Olcott.
1899: The birth of Duke Ellington, jazz musician and composer. /bookmark/

1900s: Lead Belly ("Midnight Special"), Ma Rainey ("See See Rider Blues"), Sophie Tucker, John McCormack, Nora Bayes, Jack Norworth, Arthur Collins, Bryan Harlan, Henry Burr, Frank Stanley, Joe Natus, Arthur Fields, Geraldine Farrar, Frehel

1900: John Rosamond Johnson sets "Lift Every Voice and Sing" by James Weldon Johnson to music.
1900: Harry Lauder makes his first London appearance at Gatti's music hall in Westminster.
1900: The King Family performs the traditional song "Cripple Creek" on banjo, mandolin, guitar, fiddle and bass fiddle.
1901: Carrie Jacobs Bond's "I Love You Truly" is the first song written by a woman to sell a million copies of sheet music.
1902: Hughie Cannon writes "Bill Bailey Won't You Please Come Home" for minstrel John Queen.
1902: Enrico Caruso cuts his first records and has the first record to sell over a million copies.
1902: Victor Records issues the first known recording of black music, "Camp Meeting Shouts."
1903: The birth of Roy Acuff, known as "the King of Country Music."
1904: George M. Cohan's musical play Little Johnny Jones helps create indigenous American musical theater.
1904: Hughie Cannon writes "He Done Me Wrong" for the musical Frankie and Johnny.
1904: Billy Murray has a hit with "Meet Me in St. Louis," a song written for the St. Louis World Fair.
1905: Billy Murray has a hit with "Give My Regards to Broadway."
1905: Charles H. Gabriel writes the hymn "His Eye is on the Sparrow."
1907: The Ziegfeld Follies feature stars like Billie Burke, Fannie Brice, W. C. Fields, Eddie Cantor and Will Rogers.
1908: Jack Norworth and Albert von Tilzer write "Take Me Out to the Ball Game."
1908: Jack Norworth and Nora Bayes write "Shine on, Harvest Moon."
1909: The Fisk Jubilee Singers record "Swing Low, Sweet Chariot" and it becomes the first hit gospel song.

1910s: The Peerless Quartet ("Swanee"), The Big Four Quartet, The American Quartet ("Casey Jones"), Al Jolson, Jelly Roll Morton ("Hesitation Blues"), Josephine Baker ("J'ai deux amours"), Elsie Griffin ("Danny Boy"), Fiddlin' John Carson, Elsie Baker, Aileen Stanley, John H. Meyer, Albert Campbell, Frank Croxton, Alma Gluck, Cliff Edwards ("Singin' in the Rain"), Maurice Auguste Chevalier, Rosa Ponselle, Marion Harris, Ted Lewis aka "Mr. Entertainment"

1910: Carrie Jacobs-Bond's "A Perfect Day" will sell more than 8 million copies of sheet music and 5 million records.
1911: Al Jolson makes his first recording, "That Haunting Melody," for the Victor label.
1911: Irving Berlin has his first maj

or hit with

"Alexander's Ragtime Band."
1912: Memphis Blues is composed by W.C. Handy, known as "the father of the blues."
1912: Billy Murray sings "The Ballad of Casey Jones."
1912: "God Moves on the Water" is a song about the sinking of the RMS Titanic.
1913: "Danny Boy" is a ballad written by Frederic Weatherly, set to the Irish tune of "Londonderry Air."
1913: Igor Stravinsky and Vaslav Nijinsky provoke an uproar in Paris with The Rites of Spring.
1916: The first reported blues show was on Ashley Street in Jacksonville; the performer was Ma Rainey.
1916: W. C. Handy writes Beale Street Blues.
1916: American poet Carl Sandburg writes and later records "I'm Sad and I'm Lonely."
1917: Jazz sets New York abuzz when the Original Dixieland Jazz Band performs in Reisenweber's restaurant.
1918: Al Jolson has a hit with "Rock-a-Bye Your Baby (with a Dixie Melody)."
1919: George Gershwin's first and biggest hit is "Swanee." It is introduced by Al Jolson, famous for performing in blackface.

1920s: Bing Crosby, Louis Armstrong, Jimmie Rodgers ("Honeycomb"), Carter Family, Bill Monroe ("Blue Moon of Kentucky"), Ethel Waters ("Stormy Weather"), Mahalia Jackson, Mamie Smith ("Crazy Blues"), Paul Robeson, Edith Piaf ("La Vie en rose"), Fanny Brice ("My Man"), Fred Astaire, Bessie Smith ("St. Louis Blues"), Rudy Vallee, Ruth Etting, Fats Waller ("Ain't Misbehavin'"), Ivie Anderson, Eddie Cantor, Gene Austin, Blind Willie McTell, Blind Lemon Jefferson, Charley Patton, Whispering Jack Smith, Edith Wilson, Al Bowlly ("Blue Moon"), Connee Boswell ("Smoke Gets in Your Eyes"), Irene Dunne

1920: Al Jolson has a hit with "Swanee."
1920: The first blues record is recorded on Valentine's Day when Mamie Smith, a black vaudeville performer, cuts "Crazy Blues."
1922: The first commercial recordings of country music are made by hillbilly fiddlers Henry Gilliland & A.C. (Eck) Robertson.
1923: Bessie Smith has a smash hit with "Downhearted Blues," selling two million copies within a year.
1923: Ralph Peer of Okeh records the hillbilly music of Fiddlin' John Carson in an empty loft in Atlanta.
1923: The birth of Hiram King "Hank" Williams. He will become country music's greatest icon and most imitated performer.
1924: George Gershwin's Rhapsody in Blue debuts in New York.
1925: In Nashville, the center of country music, the Grand Ole Opry begins Saturday night radio broadcasts.
1925: Louis Armstrong forms a band called the Hot Five in Chicago.
1925: Ma Rainey has a hit with "See See Rider Blues."
1926: Jelly Roll Morton and the Red Hot Peppers record "Black Bottom Stomp."
1926: Bing Crosby has his first hit at age 23 with "I've Got the Girl."
1926: Columbia Records acquires Okeh Records, adding jazz and blues artists like Louis Armstrong and Clarence Williams.
1927: The Carter family, a country music group, makes its first recordings.
1927: Jimmie Rogers, the "father of country music," records "Blue Yodel," better known as "T for Texas" and is catapulted to stardom.
1927 Show Boat becomes the first hugely popular American musical comedy.
1928: Pine Top Smith records "Pinetop's Boogie-Woogie," the first boogie-woogie song so titled.
1928: The Threepenny Opera, by Bertolt Brecht and Kurt Weill, features "Mack the Knife."
1929: Fats Waller begins recording with his Buddies, one of the first racially integrated musical groups.
1929: The birth of Charline Highsmith Arthur, an early female pioneer of boogie-woogie, blues and rockabilly.
1929: The Great Depression cripples the American economy, hurting the sales of books, phonographs and records.

1930s: Frank Sinatra, Judy Garland, Ella Fitzgerald, Billie Holiday, Robert Johnson (the first guitar god and a big step toward rock 'n' roll), Howlin' Wolf ("Spoonful Blues"), Muddy Waters, Sister Rosetta Tharpe ("This Train"), Marian Anderson, Sonny Boy Williamson ("Help Me"), Andrews Sisters, Ink Spots, Bob Wills, Roy Acuff, Minnie Pearl, Eddy Arnold, Cab Calloway, Vera Lynn ("Lili Marlene"), Sons of the Pioneers, Kate Smith, Pearl Bailey, Perry Como, Bob Hope, Jimmy Durante, Bob Lawrence, Martha Tilton, Patsy Montana, Hank Snow, Helen Forrest ("Deep Purple"), Gene Autry, Jimmie Davis, Ozzie Nelson, Hazel Scott

1930: The BBC (British Broadcasting Corporation) forms a Symphony Orchestra.
1931: "The Star-Spangled Banner" is made the official US national anthem.
1931: George Beauchamp, a musician, and Adolph Rickenbacker, an electrical engineer, invent the first amplifiable electric guitar.
1932: Duke Ellington performs on radio from Harlem's Cotton Club nightclub; his "It Don't Mean a Thing If It Ain't Got That Swing" ushers in swing music.
1932: Blues pianist Thomas A. Dorsey has been called the "father of gospel music."
1933: Blues singer Huddie Ledbetter, aka Leadbelly, is first recorded singing in the Louisiana State Penitentiary, including "Midnight Special."
1933: Ethel Waters has a hit with "Stormy Weather."
1933: Charles Ives writes "Walt Whitman" based on a stanza from the poet's "Song of Myself."
1935: The Carter Family kickstarts the country music recording industry with "Can the Circle be Unbroken," their version of the hymn "Will the Circle be Unbroken."
1935: French cabaret singer Edith Gassion is called la môme piaf ("the little sparrow"), and thus becomes Edith Piaf.
1936: Billie Holiday has a hit with "Summertime."
1936: Paul Robeson sings "Ol' Man River" in the movie vers

ion

of Jerome Kern's Showboat.
1936: Debut of the electric guitar; the dawn of the rock 'n' roll age. Legendary Delta bluesman Robert Johnson begins his brief recording career.
1936: Roy Acuff and the Crazy Tennesseans have a country hit with "Wabash Cannonball."
1937: The birth of Wanda Jackson, known as the "Queen of Rockabilly."
1938: Roy Acuff moves to Nashville, joins the Grand Ole Opry, and changes his group's name to the Smoky Mountain Boys.
1938: Irving Berlin writes the revised version of "God Bless America."
1939: Harold Arlen writes "Over the Rainbow" for the movie The Wizard of Oz. It becomes one of the most popular songs of all time.
1939: Judy Garland has a hit with Somewhere Over the Rainbow. Billie Holiday has a much darker hit with Strange Fruit.
1939: Frank Sinatra records his first singles; he would be Billboard's top male vocalist by 1941.
1939: Marian Anderson's concert at the Lincoln Memorial in Washington effectively launches the A

merican C

ivil Rights Movement.

1940s: Nat King Cole, Tony Bennett, Ray Charles, Fats Domino, Maria Callas, Mario Lanza, Peggy Lee ("Fever"), Sarah Vaughan ("Summertime"), Dinah Washington, Hank Williams Sr., Mills Brothers ("Paper Doll"), Ames Brothers, Julie London, Doris Day, Dinah Shore, Frankie Laine, Lena Horne, Carmen McRae, Johnny Hartman ("Lush Life"), Woody Guthrie, Pete Seeger and the Weavers, The Everly Family (mom & dad with tiny tots Phil & Don), The Louvin Brothers, Vaughn Monroe ("Ghost Riders in the Sky"), Helen Ward, B.B. King, Bobby "Blue" Bland, Big Mama Thornton ("Hound Dog"), Ruth Brown aka the "Queen of R&B", Ray Price, Ricky Nelson

1941: The debut of FM radio stations.
1941: Alan Lomax records McKinley Morganfield, better known as Muddy Waters, at Stovall's Farm in Mississippi.
1941: Greek soprano Maria Callas sings her first Tosca, in the Athens opera house.
1941: The Andrews Sisters have a hit with "Boogie Woogie Bugle Boy."
1942: The first award of a gold record for a million-selling hit goes to Glenn Miller for "Chatanooga Choo-Choo."
1942: Bing Crosby has the all-time bestselling single with Irving Berlin's "White Christmas."
1942: The birth of Lorrie Collins, an early country, rockabilly and rock pioneer.
1944: The birth of Brenda Lee, who would have 47 chart hits during the 1960s including her mega-hits "Sweet Nothings" and "I'm Sorry."
1944: Janis Martin, the "female Elvis," begins singing at age four. She would be an early female pioneer of country, rockabilly and rock.
1946: The Irving Berlin musical Annie Get Your Gun is huge hit. Arthur "Big Boy" Crudup records "That's All Right."
1947: Opera tenor Mario Lanza is called "the voice of the century."
1947: Saxophonist Charlie "Bird" Parker forms a Harlem quintet, often to be heard at Minton's Playhouse.
1948: Columbia Records introduces the LP ("long playing") vinyl record, or "album."
1949: Hank Williams Sr. debuts on the Grand Ole Opry.
1949: Jerry Wexler coins the term "rhythm and blues."

1950s: Elvis Presley, Sam Cooke, Luciano Pavarotti, The Everly Brothers, Buddy Holly, Little Richard, Smokey Robinson and the Miracles, Etta James ("At Last"), Nina Simone ("Feeling Good"), The Staple Singers ("Uncloudy Day"), Patsy Cline, Johnny Cash, Carl Perkins, George Jones, Conway Twitty, Chuck Berry, Jerry Lee Lewis, Marty Robbins, Patti Page, Loretta Lynn, Tennessee Ernie Ford ("Sixteen Tons"), Dean Martin, Platters, Eddie Fisher, Shirley Bassey, Rosemary Clooney, Brenda Lee, Connie Francis, Bobby Darin, Johnny Mathis, Ricky Nelson, Frankie Avalon, Bill Haley, Bobby Darin, Frankie Lymon, Wanda Jackson, Paul Anka, Pat Boone

1950: Muddy Waters records "Rolling Stone," his interpretation of "Catfish Blues." The Rolling Stones and Rolling Stone magazine are named after the song.
1950: Nat King Cole hits the charts with "Mona Lisa."
1950: Little Richard is an electric star.
1950: Charline Arthur records "I've Got the Boogie Blues/Love is a Gamble" before Elvis arrives on the rockabilly scene.
1951: Cleveland disc jockey Alan Freed uses the term "rock 'n' roll" to promote R&B to white audiences.
1952: Kitty Wells is the first female singer to sell a million records. Sam Phillips founds Sun Records. B.B. King has his first R&B hit with "Three O'Clock Blues."
1953: Elvis Presley, a Memphis truck driver, pays $3.98 to cut a demo of "My Happiness" at Sam Phillips' Sun Records studio.
1954: Bill Haley and the Comets have a smash hit with "Rock Around the Clock."
1954: Elvis Presley has his first hit with "That's All Right, Mama."
1954: Wanda Jackson, known as "the Queen of Rockabilly," is discovered by Hank Thompson. She would have one of the first integrated bands with Big Al Dowling.
1955: Black artists "race up" the pop charts: Little Richard, Chuck Berry, Bo Diddley, Fats Domino, Ray Charles, Sam Cooke, the Platters.
1955: Chuck Berry records "Maybellene."
1956: Elvis Presley appears on The Milton Berle Show. He is now the undisputed King of Rock 'n' Roll.
1956: Elvis tops the pop charts with "Heartbreak Hotel," "Don't Be Cruel," "Hound Dog" and "Love Me Tender."
1956: Ed Sullivan pays Elvis $50,000 to appear on his show.
1957: Elvis is "All Shook Up" and doing the "Jailhouse Rock."
1957: Rockabilly star Buddy Holly and the Crickets record "That'll Be the Day."
1958: Billboard magazine introduces its Hot 100 chart. Ricky Nelson's "Poor Little Fool" is the first No. 1 record.
1958: The first Grammy awards went to a diverse and eclectic group that included Ella Fitzgerald, Perry Como, Andre Previn, Frank Sinatra (for cover art) and the Chipmunks.
1958: "Rumble" by Link Wray and the Wraymen has been called the first punk rock song.
1958: Jerry Lee Lewis's "Great Balls of Fire" reaches #1.
1958: The births of Michael Jackson, the King of Pop, Prince and Madonna.
1959: Berry Gordy Jr. founds the Motown record label; its future stars will include the Miracles, Supremes, Stevie Wonder and Marvin Gaye.
1959: The day the music died, as Buddy Holly, Ritchie Valens and J.P. "The Big Bopper" Richardson perish in a plane crash.

1960s: Beatles, Aretha Franklin, Barbara Streisand, Janis Joplin, Roy Orbison, Jackie Wilson, Stevie Wonder, Harry Nilsson, Tom Jones, Neil Diamond, Animals, Rolling Stones, Beach Boys, Byrds, Monkees, Led Zeppelin, Frankie Valli and the Four Seasons, Temptations, Righteous Brothers, Isley Brothers, Marvin Gaye, James Brown, Jackson 5, Otis Redding, Supremes, Drifters, Bob Dylan, Jimi Hendrix, Carole King, Joni Mitchell, Joan Baez, Judy Collins, Carly Simon, Linda Ronstadt, Patti LaBelle, Melanie, Sonny and Cher, Jefferson Starship, Crosby Stills Nash & Young, INXS, Gordon Lightfoot, Del Shannon, Dion and the Belmonts, Bobby Vinton, Gene Chandler

1965 - The Rolling Stones score with "(I Can't Get No) Satisfaction." Bob Dylan has a major hit with "Like a Rolling Stone" and goes electric at the 1965 Newport Folk Festival (receiving boos from the audience and producers). The Byrds' version of Dylan's "Mr. Tambourine Man" creates new music genre: "folk-rock." The Who's snarling "My Generation" is another song that feels like early punk rock.
1966 - The Beatles, Monkees, Beach Boys, Supremes, Rolling Stones, Petula Clark and Frank and Nancy Sinatra somehow manage to coexist on the pop charts. Jimmy Hendrix changes his name to the more exotic "Jimi" and puts together his backing group, the Jimi Hendrix Experience. They will go on to invent psychedelic rock. Hendrix would describe his music as "a mixture of rock, freak-out, rave and blues."
1967 - Lulu, Englebert Humperdink, the Sinatras, the Doors and the Rolling Stones incongruously top the charts. Dolly Parton begins singing on the Porter Wagoner show.
1968 - Cream, the Beatles, Bobby Goldsboro, Herb Alpert, Jeanie C. Riley and Richard Harris top the schizophrenic charts. Jimi Hendrix is becoming a guitar legend and pioneer of psychedelic rock.
1969 - Woodstock features folk poets and acid rockers like Arlo Guthrie, Joan Baez, John Fogerty, Sly Stone, Janis Joplin, Jimi Hendrix and Crosby, Stills and Nash.

1960: Sam Cooke scores big with "Chain Gang."
1960: Muddy Waters performs at the Newport Jazz Festival.
1962: James Brown records Live At The Apollo. Brown's drummer Clayton Fillyau introduces the break beat, which would later inspire b-boys and rappers.
1963: Bob Dylan becomes famous for protest songs like "Blowin' in the Wind."
1963: The song "Louie, Louie" by the Kingsmen has been called the "ur-text" of punk rock.
1964: The Beatles appear on The Ed Sullivan Show and top the American charts. Beatlemania has begun.
1964: Other "British Invasion" groups incl

ude

the Rolling Stones, Animals, Who and Herman's Hermits.
1964: "You Really Got Me" by the Kinks was influenced by "Louie, Louie" and seems like another step in the evolution of punk rock.
1964: Meanwhile, Lou Reed and the Velvet Underground have the first "alt rock" band of note.
1965: Bob Dylan goes electric at the Newport Folk Festival.
1969: The original Woodstock music festival features Jim Hendrix, CCR, The Band, The Who, et al.
1969: Johnny Cash, the "Man in Black," performs live at San Quentin Prison. Merle Haggard is one of the inmates.

1970s: Freddie Mercury and Queen, Al Green, Bee Gees, Michael Jackson, Diana Ross, Simon & Garfunkel, Billy Joel, Elton John, Bob Marley and the Wailers, Bono and U2, Paul McCartney and Wings, John Lennon, George Harrison, Ringo Starr, Bruce Springsteen, Eagles, Stevie Nicks and Fleetwood Mac, Ann Wilson and Heart, Joe Cocker, Meatloaf, ABBA, Commodores, Bob Seger, Rod Stewart, John Denver, Earth Wind & Fire, Chicago, Tom Petty and the Heartbreakers, Debbie Harry and Blondie, Yes, Sly & the Family Stone, The Guess Who, Rare Earth, Three Dog Night, The Carpenters, David Gates and Bread, Roberta Flack, Paul Simon, Art Garfunkel, Andy Gibb, The Doobie Brothers, Styx, Donna Summer, Pat Benatar, Jennifer Holliday

1970: The Moody Blues, ELO and Pink Floyd invent "art rock." The New York Dolls and Iggy Pop and the Stooges are early punk rockers.
1971: John Lennon releases his Imagine album with its utopian title song. Andrew Lloyd Webber's hit musical Jesus Christ, Superstar.
1972: The earliest "rap" events are held in the Bronx.
1973: An estimated one billion viewers watch Elvis Presley's Aloha from Hawaii concert on TV.
1973: American Graffiti is the first major movie about rock 'n' roll.
1974: The debut of disco.
1975: Queen releases the single "Bohemian Rhapsody" which features surreal, ultra-modernistic lyrics.
1975: Bruce Springsteen is the reigning rock poet with "Born to Run."
1975: Patti Smith pioneers punk music.
1976: Peter Frampton makes his guitar talk on Frampton Comes Alive!
1976: The Eagles' greatest hits album becomes the first platinum album.
1977: The movie Saturday Night Fever popularizes disco and makes the Bee Gees major stars.
1977: Elvis Presley dies. The King is dead but the Crown Prince is Michael Jackson, the Prince of Pop.
1978: Sony introduces the Walkman.
1978: The debut of hip-hop music and Soul Train.
1979: The Sugarhill Gang's "Rapper's Delight" is released; it becomes the first rap/hip-hop song/poem to reach the Billboard's Top 40.

1980s: Whitney Houston, Prince, Madonna, Enya, George Michael and Wham!, Steve Perry and Journey, Axl Rose and Guns N' Roses, Pink Floyd, AC/DC, UB40, A-ha, Jon Bon Jovi, Chaka Khan, Cyndi Lauper, Billy Idol, Daryl Hall and John Oates, John Cougar Mellencamp, Peter Gabriel, Sting and the Police, Bryan Adams, Lionel Richie, Randy Travis, Toto, Olivia Newton-John, Kenny Rogers, Dolly Parton, Kim Carnes, Sheena Easton, Air Supply, Christopher Cross, Joan Jett and the Blackhearts, Survivor, Annie Lennox and the Eurythmics, Bonnie Tyler, Boy George and Culture Club, Kenny Loggins, Foreigner, Simply Red, Genesis, Boston, Kansas, Phil Collins, Taylor Dayne, Fine Young Cannibals

1980: Blondie has the first white rap/hip-hop hit with "Rapture."


1981: MTV debuts with innovative music videos

.
1982: Michael Jackson's Thriller becomes the biggest-selling album of all time.
1982: The Andrew Lloyd Webber musical Cats, based on poems written by T. S. Eliot, becomes the longest-running Broadway musical of all time.
1983: Compact discs begin to replace vinyl records.
1983: Madonna has her first hits with "Holiday," "Borderline" and "Lucky Star."
1984: Michael Jackson wows the MTV world with his first public moonwalk during a live performance of "Billie Jean."
1984: Marvin Gaye, who wrote "Father, father, there's no need to escalate" is shot and killed by his father, a preacher.
1984: Prince wins an Oscar for the score to "Purple Rain."
1985: Madonna becomes an international sensation with "Like a Virgin."
1985: Freddie Mercury and Queen steal the show at Live Aid.
1986: The Rock and Roll Hall of Fame holds its first induction ceremony.
1987: Bon Jovi's "Livin' on a Prayer" is the year's biggest hit.
1988: Michael Jackson buys a ranch and calls it Neverland. His Bad album is the first album by a solo artist to have five number one singles.
1989: Roy Orbison joins Elvis Presley as the only singers to have two albums in the top five at the same time.

1990s: Celine Dion, Boyz II Men, Backstreet Boys, Toni Braxton, Seal, Savage Garden, Garth Brooks, Alison Krauss, George Strait, Tim McGraw, Faith Hill, Shania Twain, Martina McBride, Brooks and Dunn, Janet Jackson, Michael Bolton, Gloria Estefan, Amy Grant, Paula Abdul, TLC, Wilson Phillips, Puff Daddy, Monica

1990: MTV Unplugged airs for the first time.
1990: Bob Marley's birthday is made a holiday in Jamaica.
1991: Nirvana's first single, "Smells Like Teen Spirit," makes grunge cool.
1991: Freddie Mercury dies from complications of AIDS.
1992: The US Postal Service creates designs for an Elvis Presley stamp, which is issued the following January.
1993: The Who's rock opera Tommy debuts on Broadway.
1993: Kurt Cobain and Nirvana have an epic moment on MTV Unplugged.
1994: Green Day releases their album Dookie, ushering in a punk revival of sorts.
1995: Tupac Shakur becomes the first male solo artist to have a number one album on the American Billboard 200 chart while in prison.
1996: Rap poet Eminem releases his debut album, Infinite.
1997: Elton John sings "Candle In The Wind" with revised lyrics for the funeral of Princess Diana; it becomes the all-time best-selling single.
1998: Celine Dion's "My Heart Will Go On" tops the charts, followed by Cher's "Believe" and hits by Aerosmith, Run DMC and Shania Twain.
1998: Sir Elton John is knighted.
1999: Britney Spears tops the charts with "Baby One More Time."
1999: TLC and Backstreet Boys have top five hits.

2000s: Mariah Carey, Beyonce, Pink, Alicia Keys, Usher, Christina Aguilera, Amy Winehouse, Kelly Clarkson, Carrie Underwood, Gwen Stefani, Justin Timberlake, Lady Gaga, Michael Buble, Rihanna, Jennifer Lopez, Taylor Swift, Katy Perry, Outkast, Jason Mraz, Miley Cyrus, Rascal Flatts, Lady Antebellum, Shakira, Jennifer Hudson, 'N Synch, Creed, Destiny's Child, Joss Stone, Avril Levigne, Leona Lewis, The Black Eyed Peas

2000: The Internet begins to transform music, poetry and art.
2000: The movie O Brother, Where Art Thou rekindles an interest in bluegrass music with the hit "Man of Constant Sorrow."
2001: Apple releases the iPod, a portable MP3 player.
2001: Michael Jackson has the year's best-selling album with Invincible.
2002: Eminem, Pink, Usher, Shakira, Dixie Chicks and Nelly have top ten albums.
2003: Apple introduces its iTunes online store.
2003: An aging Johnny Cash releases the moving music video for his cover of "Hurt."
2004: Freddie Mercury and Queen steal the show at Live Aid.
2004: Janet Jackson has a "wardrobe malfunction" at the Super Bowl.
2005: Mariah Carey has her 17th number one single, tying her with Elvis Presley for second place; the Beatles are first with 20 number ones.
2006: U2 wins five Grammys and Mariah Carey wins three.
2006: Kelly Clarkson is the first American Idol contestant to win a Grammy.
2007: Sting and the Police have a reunion tour.
2007: The Dixie Chicks win five Grammys, including the biggest three.
2008: Katy Perry has her first big hit with "I Kissed a Girl."
2008: Usher, Rihanna, Pink, Beyonce, Leona Lewis and Flo Rida top the singles charts.
2009: Michael Jackson dies in the middle of his comeback tour.
2009: Alison Krauss and Robert Plant win five Grammys for their duet album Rising Sand.

2010s: Bruno Mars, Adele, Adam Lambert, Sia, Dimash Kudaibergen, Robin Thicke, Pharrell Williams, John Legend, The Weeknd, Drake, Ed Sheeran, Ariana Grande, Justin Bieber, Kesha, Adam Levine and Maroon 5, Demi Lovato, Cardi B, Post Malone, Jessie J

2010: Ke$ha, Lady Antebellum, Train, Usher and Katy Perry have top five singles.
2011: Katy Perry has two top five singles.
2011: Adele tops the Billboard Top 100 with "Rolling in the Deep."
2012: Adele's album 21 is the first to have three number one singles by a British female artist.
2012: Goyte and Kimbra top the singles charts with "Someone That I Used to Know."
2013: Macklemore, Robin Thicke, Pink, Bruno Mars, Justin Timberlake, Maroon 5 and Imagine Dragons top the singles charts.
2014: Pharrell Williams tops the single charts with his upbeat "Happy," followed by Katy Perry, John Legend and Iggy Azalea.
2015: Mark Ronson and Bruno Mars top the singles charts with "Uptown Funk," followed by Ed Sheeran with "Thinking Out Loud."
2016: Justin Bieber has the top two singles with "Love Yourself" and "Sorry." Other chart-toppers include Drake, Rihanna, Adele and the Chainsmokers.
2017: Ed Sheeran tops the singles charts with "Shape of You," followed by the catchy "Despacito" by Luis Fonsi and Daddy Yankee.
2018: "Havana" by Camila Cabello may have been the catchiest song of the year. Other chart-toppers were by Drake, Ed Sheeran and Bebe Rexha with Florida Georgia Line.
2019: The tops songs include "Someone You Loved" by Lewis Capaldi, "Giant" by Calvin Harris and Rag'n'bone Man, and "Shallow" by Lady Gaga and Bradley Cooper.

Related Pages

Crucial Moments in Music History: A Musical Chronology/Timeline
The Ultimate 2017 Solar Eclipse Playlist/Songlist in the Proper Order, No Less!

More Related Pages: The Best Singers of All Time, The Best Singer-Songwriters, The Best Female Singer/Songwriters, The Best Songs of All Time, The Best Sad Songs, The Best Protest Songs and Poems, The Best Love Songs, Rock Jukebox: the Poetry of Rock, The Best Vocal Performances of All Time, The Worst Song Lyrics Ever, The Most Overrated Songs of All Time, The Best Rock Lyrics, The Best Female Poets, The Best Sappho Translations, The Best Metaphors and Similes, The Best Lines from Songs and Poems

The HyperTexts