The HyperTexts

The Best Love Poems of All Time
The Best Romantic Poems Ever Written
The Best Valentine's Day Poems for that "Special Someone"



Which poets wrote the greatest love poems of all time? Selecting the best

love poems of all time has been a matter of personal taste and fancy. If you disagree with my choices, please feel free to compile your own, but you may find poems here that merit your consideration. Although most of the poems on this page are fairly recent, I have included "modernized" translations of ancient classics such as "Wulf and Eadwacer" and William Dunbar's wonderful "Sweet Rose of Virtue" because many readers may not have read them, and that's a shame. I have also included translations of some of my favorite Urdu love poems, which are notable for their highly romantic images and evocative metaphors.

Who are the greatest love poets of the English language? In my opinion the ten best love poets are Louise Bogan, Elizabeth Barrett Browning, Robert Burns, Hart Crane, e. e. cummings, Emily Dickinson, John Donne, Ernest Dowson, John Keats, William Shakespeare and William Butler Yeats. High honorable mentions go to William Blake, Lord Byron, Leonard Cohen, Robert Frost, Robert Herrick, Ben Jonson, Christopher Marlowe, Edna St. Vincent Millay, Sylvia Plath, Christina Rossetti, Dante Gabriel Rossetti, Percy Bysshe Shelley and Walt Whitman. Great love poets in other languages include Dante, Kahlil Gibran, Czeslaw Milosz, Pablo Neruda, Ovid, Petrarch, Rumi, King Solomon and Rabindranath Tagore. Who is the greatest love poet of all time? My vote goes to the first great lyric poet we know by name, Sappho of Lesbos, whose erotic poems gave us the terms "sapphic" and "lesbian."

compiled by Michael R. Burch

Please keep in mind that this page reflects one person's opinion, for whatever that's worth ...

If you'd like to give someone special an out-of-the ordinary Valentine's Day present, here's a love poem of mine that you're free to share:

Passionate One
by Michael R. Burch

Love of my life,
light of my morning―
arise, brightly dawning,
for you are my sun.

Give me of heaven
both manna and leaven―
desirous Presence,
Passionate One.

If you'd like a wider range of love poems to choose from, you're welcome to browse this page of love poems, which are free for noncommercial use: Love Poems for the Ages.

Here are two love poems by the great Persian poet Rumi:

When I am with you, we stay up all night.
When you're not here, I can't go to sleep.
Praise God for these two insomnias!
And the difference between them.


―Jalaluddin

Rumi, translation by Coleman Barks

Come to the orchard in Spring.
There is light and wine, and sweethearts
In the pomegranate flowers.
If you do not come, these do not matter.
If you do come, these do not matter.


―Jalaluddin

Rumi, translation by Coleman Barks

Now here, without further ado, are my top ten love poems of all time, recently expanded to the top 25 love poems, with a few ties, followed by a number of high honorable mentions ...

#25

—

Sappho, fragment 42
loose translation by Michael R. Burch

Eros harrows my heart:
wild winds whipping desolate mountains,
uprooting oaks.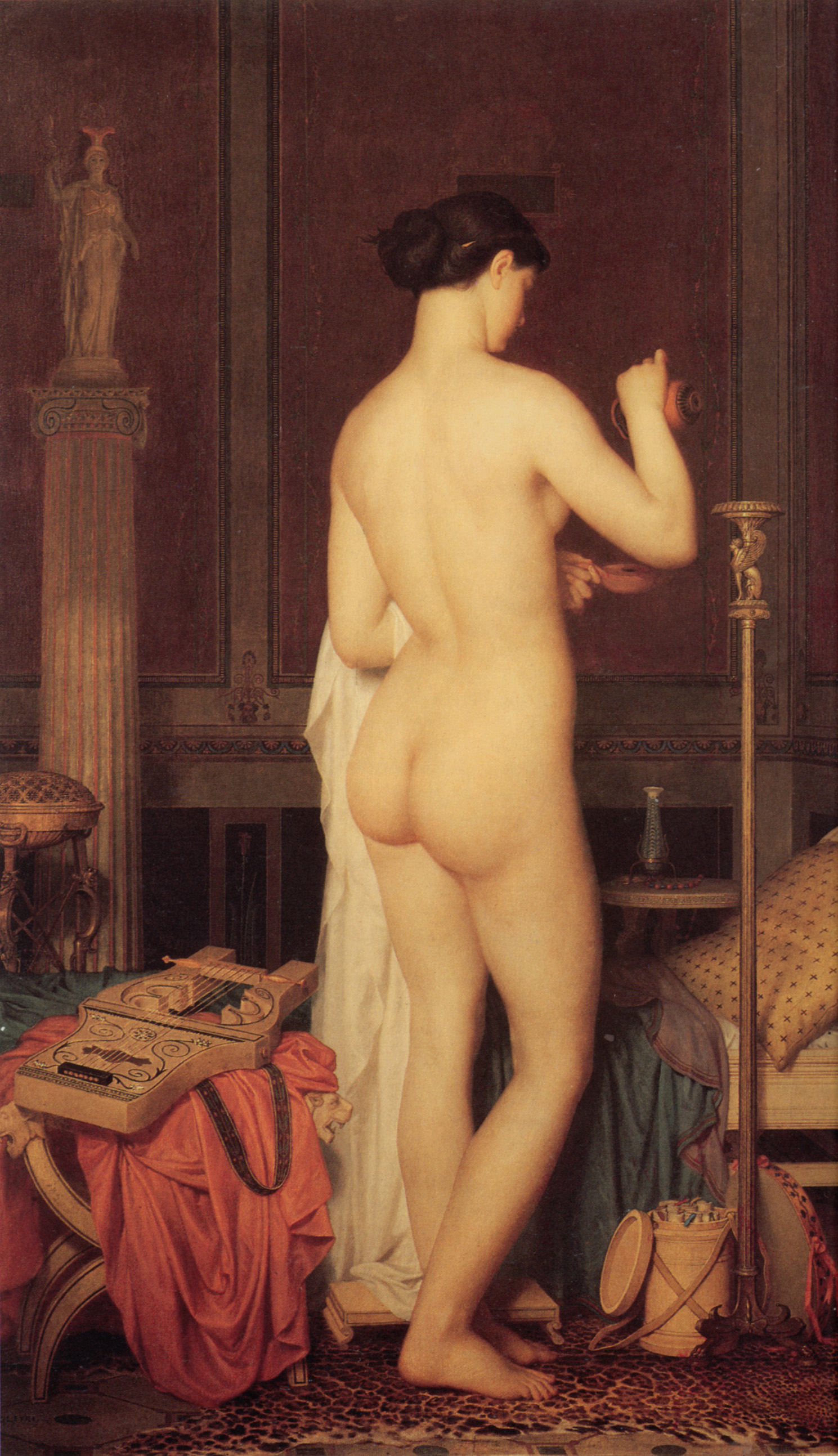 Gleyre Le Coucher de Sappho by Marc-Charles-Gabriel Gleyre

Sappho of Lesbos (circa 630-570 BC) is perhaps the first great female poet still known to us today, and she remains one of the very best poets of all time, regardless of gender. She is so revered for her erotic love poetry that we get our terms "sapphic" and "lesbian" from her name and island of residence. And as you can see from the utterly stellar epigram above, she remains a timeless treasure.

Sappho, fragment 58
loose translation by Michael R. Burch

Pain
drains
me
to
the
last
drop
.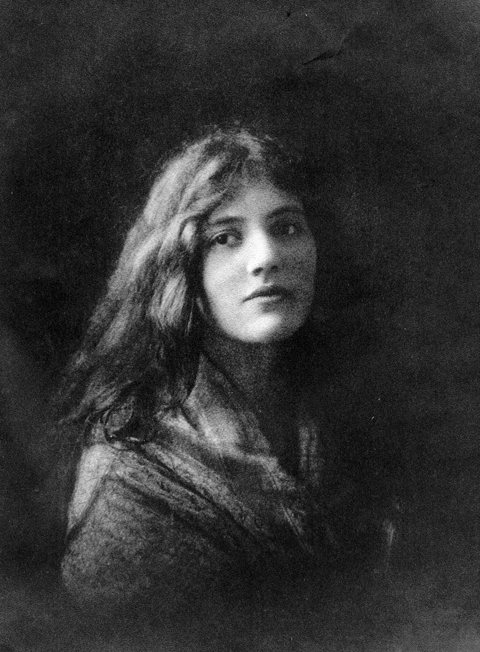 William Butler Yeats was the most famous Irish poet of all time, and his unrequited love for the beautiful and dangerous revolutionary Maud Gonne helped make her almost as famous as he was in pre-independence Ireland. The moving poem below is Yeats' loose translation of a Ronsard poem, in which Yeats imagines the love of his life in her later years, tending a fire that symbolizes the banked flames of a waning love.

#24

—

When You Are Old
by William Butler Yeats

When you are old and grey and full of sleep,
And nodding by the fire, take down this book,
And slowly read, and dream of the soft look
Your eyes had once, and of their shadows deep;

How many loved your moments of glad grace,
And loved your beauty with love false or true,
But one man loved the pilgrim soul in you,
And loved the sorrows of your changing face;

And bending down beside the glowing bars,
Murmur, a little sadly, how Love fled
And paced upon the mountains overhead
And hid his face amid a crowd of stars.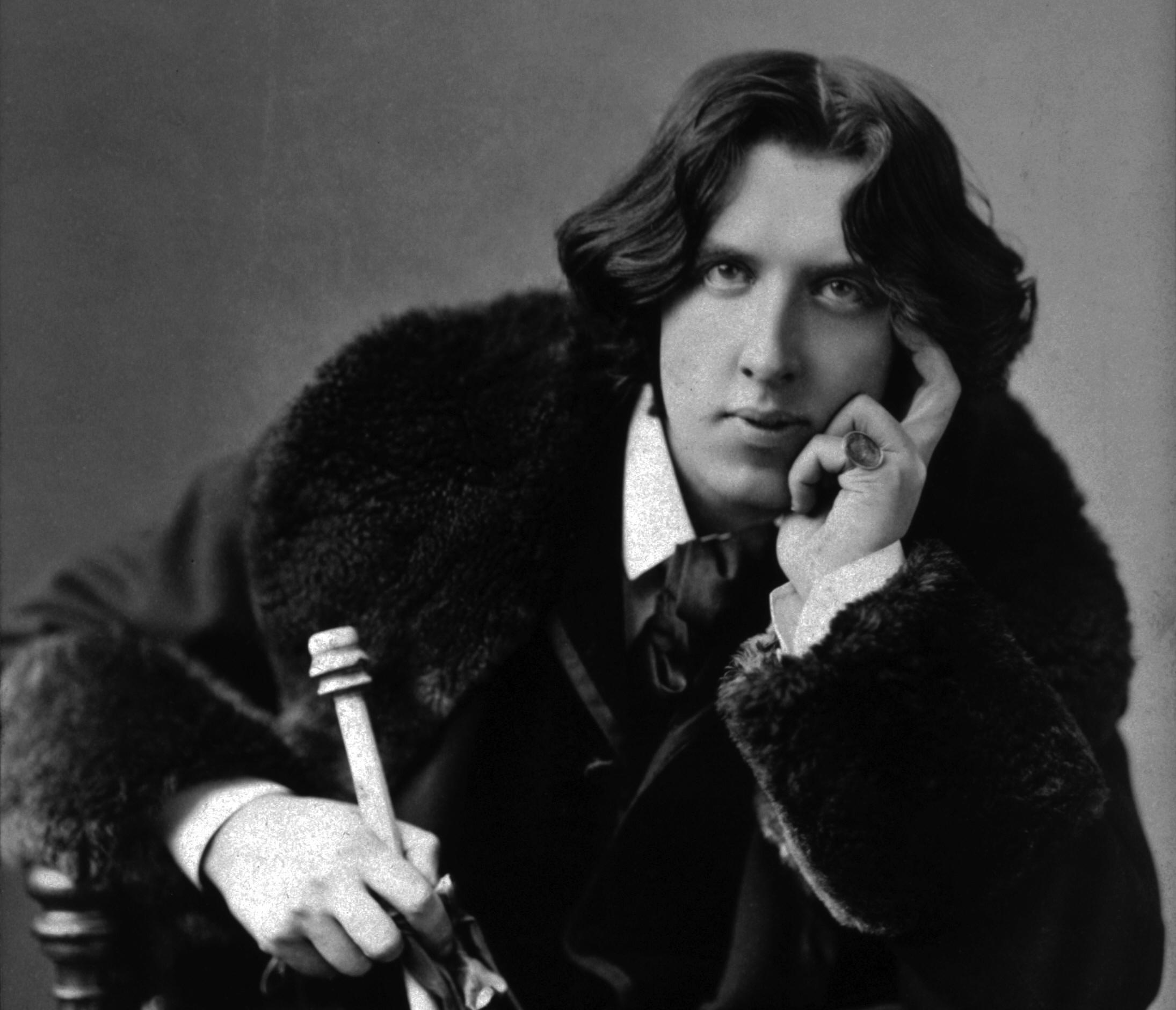 #23

—

Requiescat


b

y Oscar Wilde

Tread lightly, she is near
Under the snow,
Speak gently, she can hear
The daisies grow.

All her bright golden hair
Tarnished with rust,
She that was young and fair
Fallen to dust.

Lily-like, white as snow,
She hardly knew
She was a woman, so
Sweetly she grew.

Coffin-board, heavy stone,
Lie on her breast,
I vex my heart alone,
She is at rest.

Peace, Peace, she cannot hear
Lyre or sonnet,
All my life's buried here,
Heap earth upon it.

Oscar Wilde's exquisitely lovely "Requiescat" is a wonderfully moving poem, and one of the best elegies in the English language. Wilde wrote the poem for his sister Isola, who died at age ten when he was twelve. The poem was written, or finished, seven years later, when Oscar Wilde was around age nineteen. The doctor who attended Isola in her illness described her as "the most gifted and lovable child" he had ever seen. "Ossie" was at the time "an affectionate, gentle, retiring, dreamy boy" whose "lonely and inconsolable grief" sought vent "in long and frequent visits to his sister's grave in the village cemetery."

#22

—

How Do I Love Thee?
by Elizabeth Barrett Browning

How do I love thee? Let me count the ways.
I love thee to the depth and breadth and height
My soul can reach, when feeling out of sight
For the ends of Being and ideal Grace.
I love thee to the level of every day's
Most quiet need, by sun and candlelight.
I love thee freely, as men strive for Right;
I love thee purely, as they turn from Praise.
I love with a passion put to use
In my old griefs, and with my childhood's faith.
I love thee with a love I seemed to lose
With my lost saints,—I love thee with the breath,
Smiles, tears, of all my life!—and, if God choose,
I shall but love thee better after death.

When Elizabeth Barrett married Robert Browning, theirs became the most famous coupling in the annals of English poetry. Her best-known book today is Sonnets from the Portuguese.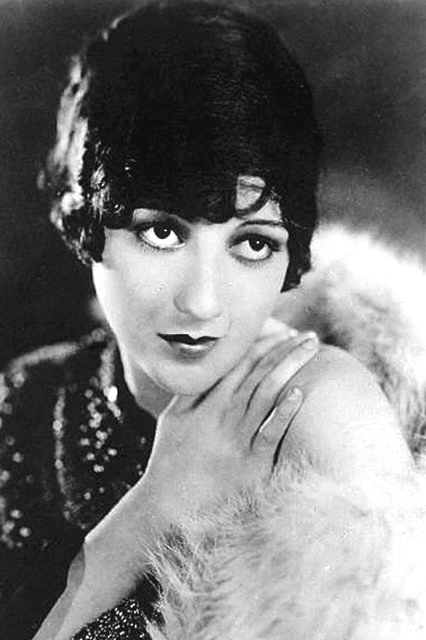 Elinor Wylie "was famous during her life almost as much for her ethereal beauty and personality as for her melodious, sensuous poetry."

#21

—

Valentine
by Elinor Wylie

Too high, too high to pluck
My heart shall swing.
A fruit no bee shall suck,
No wasp shall sting.

If on some night of cold
It falls to ground
In apple-leaves of gold
I'll wrap it round.

And I shall seal it up
With spice and salt,
In a carven silver cup,
In a deep vault.

Before my eyes are blind
And my lips mute,
I must eat core and rind
Of that same fruit.

Before my heart is dust
At the end of all,
Eat it I must, I must
Were it bitter gall.

But I shall keep it sweet
By some strange art;
Wild honey I shall eat
When I eat my heart.

O honey cool and chaste
As clover's breath!
Sweet Heaven I shall taste
Before my death.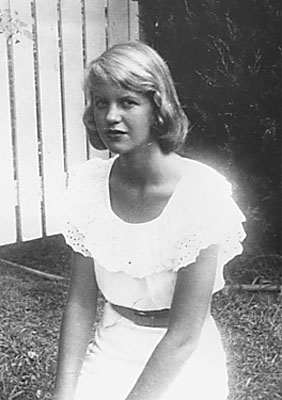 Sylvia Plath was one of the first and best of the modern confessional poets. She won a Pulitzer Prize posthumously for her Collected Poems a

fter

committing suicide at the age of 31, something she seemed to have been predicting in her writing and practicing for in real life.

#20

—

Mystic
by Sylvia Plath

The air is a mill of hooks―
Questions without answer,
Glittering and drunk as flies
Whose kiss stings unbearably
In the fetid wombs of black air under pines in summer.

I remember
The dead smell of sun on wood cabins,
The stiffness of sails, the long salt winding sheets.
Once one has seen God, what is the remedy?
Once one has been seized up

Without a part left over,
Not a toe, not a finger, and used,
Used utterly, in the sun's conflagration, the stains
That lengthen from ancient cathedrals
What is the remedy?

The pill of the Communion tablet,
The walking beside still water? Memory?
Or picking up the bright pieces
Of Christ in the faces of rodents,
The tame flower-nibblers, the ones

Whose hopes are so low they are comfortable―
The humpback in his small, washed cottage
Under the spokes of the clematis.
Is there no great love, only tenderness?
Does the sea

Remember the walker upon it?
Meaning leaks from the molecules.
The chimneys of the city breathe, the window sweats,
The children leap in their cots.
The sun blooms, it is a geranium.

The heart has not stopped.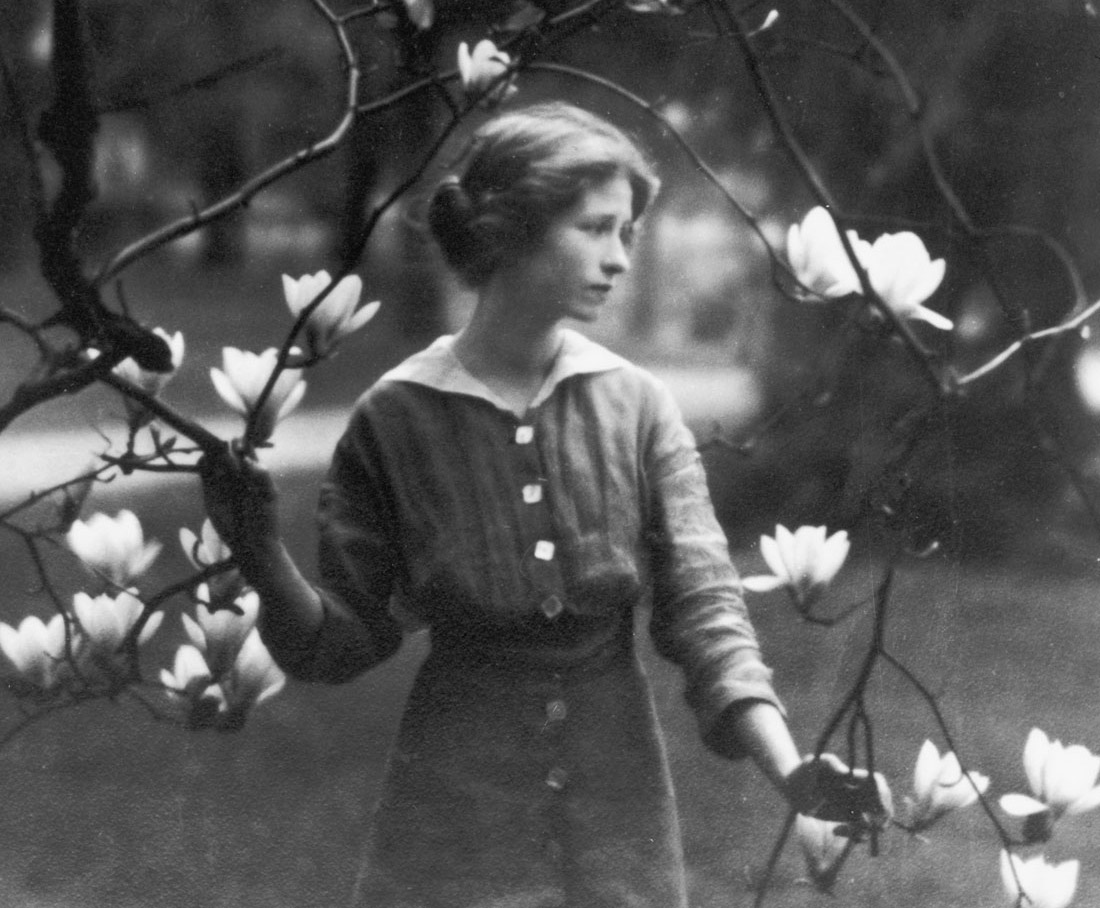 Edna St. Vincent Millay was the first woman to win a Pulitzer Prize for poetry. She was openly bisexual and had affairs with other women and married men. When she finally married, hers was an open marriage. Her 1920 poetry collection A Few Figs From Thistles drew controversy for its novel exploration of female sexuality. She was one of the earliest and strongest voices for what became known as feminism. One of the recurring themes of her poetry was that men might use her body, but not possess her or have any claim over her. (And perhaps that their desire for her body gave her the upper hand in relationships.)

#19

—

I, Being Born a Woman, and Distressed
by Edna St. Vincent Millay

I, being born a woman, and distressed
By all the needs and notions of my kind,
Am urged by your propinquity to find
Your person fair, and feel a certain zest
To bear your body's weight upon my breast:
So subtly is the fume of life designed,
To clarify the pulse and cloud the mind,
And leave me once again undone, possessed.
Think not for this, however, this poor treason
Of my stout blood against my staggering brain,
I shall remember you with love, or season
My scorn with pity — let me make it plain:
I find this frenzy insufficient reason
For conversation when we meet again.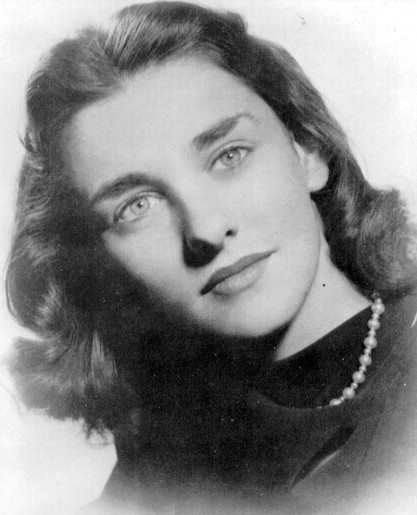 Anne Sexton w

as

a model who became a confessional poet, writing about intimate aspects of her life, after her doctor suggested that she take up poetry as a form of therapy. She studied under Robert Lowell at Boston University, where Sylvia Plath was one of her classmates. Sexton won the Pulitzer Prize for Poetry in 1967, but later committed suicide via carbon monoxide poisoning. Topics she covered in her poems included adultery, masturbation, menstruation, abortion, despair and suicide. The poem below is about the love of the living for the dead, dedicated to her departed parents.

#18

—

The Truth the Dead Know
by Anne Sexton

For my Mother, born March 1902, died March 1959
and my Father, born February 1900, died June 1959

Gone, I say and walk from church,
refusing the stiff procession to the grave,
letting the dead ride alone in the hearse.
It is June. I am tired of being brave.

We drive to the Cape. I cultivate
myself where the sun gutters from the sky,
where the sea swings in like an iron gate
and we touch. In another country people die.

My darling, the wind falls in like stones
from the whitehearted water and when we touch
we enter touch entirely. No one's alone.
Men kill for this, or for as much.

And what of the dead? They lie without shoes
in the stone boats. They are more like stone
than the sea would be if it stopped. They refuse
to be blessed, throat, eye and knucklebone.

#17

—

Come Lord and Lift
by T. Merrill

Come Lord, and lift the fallen bird
Abandoned on the ground;
The soul bereft and longing so
To have the lost be found.

The heart that cries—let it but hear
Its sweet love answering,
Or out of ether one faint note
Of living comfort wring.

"Come Lord and Lift" is one of my favorite poems by a contemporary poet. It's a wonderfully touching, moving poem about love and empathy for all life.

#16

—

Rondel
by Kevin N. Roberts

Our time has passed on swift and careless feet,
With sighs and smiles and songs both sad and sweet.
Our perfect hours have grown and gone so fast,
And these are things we never can repeat.
Though we might plead and pray that it would last,
Our time has passed.

Like shreds of mist entangled in a tree,
Like surf and sea foam on a foaming sea,
Like all good things we know can never last,
Too soon we'll see the end of you and me.
Despite the days and realms that we amassed,
Our time has passed.

This is an interesting poem, not only because it's sad and lovely, but because the poet, Kevin Nicholas Roberts, claimed to be the reincarnation of Algernon Charles Swinburne! And it was Swinburne who introduced the rondel to English poetry, adapting it from the French rondeau. You can learn more about Kevin Roberts and read more of his poems by clicking his hyperlinked name.

#16

—

On the Beach at Fontana
by James Joyce

Wind whines and whines the shingle,
The crazy pierstakes groan;
A senile sea numbers each single
Slimesilvered stone.

From whining wind and colder
Grey sea I wrap him warm
And touch his trembling fineboned shoulder
And boyish arm.

Around us fear, descending,
Darkness of fear above;
And in my heart how deep unending
Ache of love!

James Joyce is better known today as a novelist, but this is a fine and moving poem.

#16

—

Wulf and Eadwacer (Anonymous Anglo-Saxon poem, circa 960-990 AD)
loose translation by Michael R. Burch

My people pursue him like crippled prey.
They'll rip him apart if he approaches their pack.
It is otherwise with us.

Wulf's on one island; we're on another.
His island is fast, surrounded by fens.
There are fierce curs on this island;
they'll rip apart if he approaches their pack.
It is otherwise with us.

My thoughts pursued Wulf like panting hounds.
Whenever it rained and I wept, disconsolate,
the bold warrior came: he took me in his arms.
Good feelings for him, but for me loathsome!
Wulf, O, my Wulf, my ache for you
has made me sick; your infrequent visits
have left me famished, deprived of real meat.
Do you hear, Eadwacer? Watchdog! A wolf has borne
our wretched whelp to the woods.
One can easily sunder what was never one:
our song together.

"Wulf and Eadwacer" has been one of my favorite poems since the first time I read it. In fact, I loved the poem so much that I ended up translating it myself; it was my first translation. "Wulf and Eadwacer" is one of the oldest poems in the English language, and quite possibly the first extant poem by a female English poet. It is also one of the first English poems to employ a refrain, and its closing metaphor of a loveless relationship being like a song in which two voices never harmonized remains one of the strongest in all literature.

#16

—

After Paradise
by Czeslaw Milosz

Don't run any more. Quiet. How softly it rains
On the roofs of the city. How perfect
All things are. Now, for the two of you
Waking up in a royal bed by a garret window.
For a man and a woman. For one plant divided
Into masculine and feminine which longed for each other.
Yes, this is my gift to you. Above ashes
On a bitter, bitter earth. Above the subterranean
Echo of clamorings and vows. So that now at dawn
You must be attentive: the tilt of a head,
A hand with a comb, two faces in a mirror
Are only forever once, even if unremembered,
So that you watch what it is, though it fades away,
And are grateful every moment for your being.
Let that little park with greenish marble busts
In the pearl-gray light, under a summer drizzle,
Remain as it was when you opened the gate.
And the street of tall peeling porticos
Which this love of yours suddenly transformed.

#16

—

Last Night
by Faiz Ahmed Faiz
loose translation by Michael R. Burch

Last night, your memory stole into my heart

—


as spring sweeps uninvited into barren gardens,
as morning breezes reinvigorate dormant deserts,
as a patient suddenly feels better, for no apparent reason ...

#16

—

Strange Currents
by Amir Khusrow
loose translation by Michael R. Burch

O Khusrow, the river of love
exhibits strange

tides

—
the one who would swim in it invariably drowns,
while the one who surrenders, survives.

Percy Bysshe Shelley and Mary Wollstonecraft Shelley may have been the most notorious married couple of their era. He was a dashing romantic poet and heretic who wrote a tract, "The Necessity of Atheism," that got him expelled from Oxford. He also wrote in favor of nonviolence and a

gainst monarchies, imperialism and war.

She was the daughter of one of the earliest feminist writers of note, Mary Wollstonecraft, and the liberal philosopher William Godwin. In 1814, at age seventeen, she became romantically involved with Percy Shelley, who was married at the time but threatened to commit suicide if she spurned his advances. They spent time together in France and Switzerland; when they returned, Mary was pregnant. Percy's wife Harriet, who was also pregnant, committed suicide in 1816; Percy and Mary married soon thereafter. The same year they spent the summer with Lord Byron. It was at this time that Mary conceived the story that became her famous gothic novel Frankenstein. In 1822, Percy drowned at sea at age thirty. Who knows what he would have accomplished if he had lived longer, but he is still considered to be one of the greatest English poets. Here is one especially lovely example of his wonderful touch with rhythm and rhyme:

#15

—

Music When Soft Voices Die (To —)
by Percy Bysshe Shelley

Music, when soft voices die,
Vibrates in the memory—
Odours, when sweet violets sicken,
Live within the sense they quicken.

Rose leaves, when the rose is dead,
Are heaped for the belovèd's bed;
And so thy thoughts, when thou art gone,
Love itself shall slumber on.

#14

—

A Red, Red Rose
by Robert Burns

Oh my luve is like a red, red rose,
That's newly sprung in June:
Oh my luve is like the melodie,
That's sweetly play'd in tune.

As fair art thou, my bonie lass,
So deep in luve am I;
And I will luve thee still, my dear,
Till a' the seas gang dry.

Till a' the seas gang dry, my dear,
And the rocks melt wi' the sun;
And I will luve thee still, my dear,
While the sands o' life shall run.

And fare thee weel, my only luve!
And fare thee weel a while!
And I will come again, my luve,
Tho' it were ten thousand mile!

Robert Burns was one of the great early Romantics, perhaps a forerunner of both Shelley and Clare. Despite the fact that he wrote in a Scots-English dialect, he still reads well today. He is, of course, most famous for his nostalgic drinking song "Auld Lang Syne." When Bob Dylan was asked to name the work of art that had the greatest impact on his own artistic life, he named the poem above.

Sir Thomas Wyatt ha

s been

credited with introducing the Petrarchan sonnet into the English language. His father, Henry Wyatt, had been one of Henry VII's Privy Councilors, and remained a trusted adviser when Henry VIII came to the throne in 1509. Thomas Wyatt followed his father to court. But it seems the young poet may have fallen in love with the king's mistress. Many legends and conjectures suggest that an unhappily married Wyatt had a relationship with Anne Boleyn. Their acquaintance is certain, but whether or not the two actually shared a romantic relationship remains unknown. But in his poetry, Wyatt called his mistress Anna, and sometimes embedded pieces of information that seem to correspond with her life. For instance, this poem might well have been written about the King's claim on Anne Boleyn:

#13

—

Whoso List to Hunt
by Sir Thomas Wyatt

Whoso list to hunt, I know where is an hind,
But as for me, alas, I may no more.
The vain travail hath wearied me so sore,
I am of them that farthest cometh behind.
Yet may I by no means my wearied mind
Draw from the deer, but as she fleeth afore
Fainting I follow. I leave off therefore,
Since in a net I seek to hold the wind.
Who list her hunt, I put him out of doubt,
As well as I may spend his time in vain.
And graven with diamonds in letters plain
There is written, her fair neck round about:
Noli me tangere, for Caesar's I am,
And wild for to hold, though I seem tame.

Noli me tangere means "Touch me not." According to the Bible, this is what Jesus said to Mary Magdalene when she tried to embrace him after the resurrection. So perhaps after her betrothal to Henry, religious vows also entered into the picture, and left Wyatt out.

#12

—

They Flee from Me
by Sir Thomas Wyatt

They flee from me that sometime did me seek
With naked foot stalking in my chamber.
I have seen them gentle tame and meek
That now are wild and do not remember
That sometime they put themselves in danger
To take bread at my hand; and now they range
Busily seeking with a continual change.

Thanked be fortune, it hath been otherwise
Twenty times better; but once in special,
In thin array after a pleasant guise,
When her loose gown from her shoulders did fall,
And she me caught in her arms long and small;
And therewithal sweetly did me kiss,
And softly said, Dear heart, how like you this?

It was no dream, I lay broad waking.
But all is turned thorough my gentleness
Into a strange fashion of forsaking;
And I have leave to go of her goodness
And she also to use newfangleness.
But since that I so kindly am served,
I would fain know what she hath deserved.

#11

—

Sweet Rose of Virtue
by William Dunbar
loose translation by Michael R. Burch

Sweet rose of virtue and of gentleness,
delightful lily of youthful wantonness,
richest in bounty and in beauty clear
and in every virtue that is held most dear―
except only that you are merciless.

Into your garden, today, I followed you;
there I saw flowers of freshest hue,
both white and red, delightful to see,
and wholesome herbs, waving resplendently―
yet everywhere, no odor but bitter rue.

I fear that March with his last arctic blast
has slain my fair rose of pallid and gentle cast,
whose piteous death does my heart such pain
that, if I could, I would compose her roots again―
so comforting her bowering leaves have been.

William Dunbar's wonderful "Sweet Rose of Virtue" is another of my favorite poems from the early days of English poetry. I chose to translate it myself, to make it more accessible to modern readers.

#11

—

Les Bijoux (The Jewels)
by Charles Baudelaire
loose translation by Michael R. Burch

My lover nude and knowing my heart's whims
Wore nothing more than a few bright-flashing gems;
Her art was saving men despite their sins—
She ruled like harem girls crowned with diadems!

She danced for me with a gay but mocking air,
My world of stone and metal sparking bright;
I discovered in her the rapture of everything fair—
Nay, an excess of joy where the spirit and flesh unite!

Naked she lay and offered herself to me,
Parting her legs and smiling receptively,
As gentle and yet profound as the rising sea—
Till her surging tide encountered my cliff, abruptly.

A tigress tamed, her eyes met mine, intent ...
Intent on lust, content to purr and please!
Her breath, both languid and lascivious, lent
An odd charm to her metamorphoses.

Her limbs, her loins, her abdomen, her thighs,
Oiled alabaster, sinuous as a swan,
Writhed pale before my calm clairvoyant eyes;
Like clustered grapes her breasts and belly shone.

Skilled in more spells than evil imps can muster,
To break the peace which had possessed my heart,
She flashed her crystal rocks' hypnotic luster
Till my quietude was shattered, blown apart.

Her waist awrithe, her breasts enormously
Out-thrust, and yet ... and yet, somehow, still coy ...
As if stout haunches of Antiope
Had been grafted to a boy ...

The room grew dark, the lamp had flickered out.
Mute firelight, alone, lit each glowing stud;
Each time the fire sighed, as if in doubt,
It steeped her pale, rouged flesh in pools of blood.

I think Charles Baudelaire's poem "The Jewels" captures much of the chaos, confusion and mystery of love and sex.

#10

—

La Figlia Che Piange (The Weeping Girl)
by T. S. Eliot

Stand on the highest pavement of the stair —
Lean on a garden urn —
Weave, weave the sunlight in your hair —
Clasp your flowers to you with a pained surprise —
Fling them to the ground and turn
With a fugitive resentment in your eyes:
But weave, weave the sunlight in your hair.

So I would have had him leave,
So I would have had her stand and grieve,
So he would have left
As the soul leaves the body torn and bruised,
As the mind deserts the body it has used.
I should find
Some way incomparably light and deft,
Some way we both should understand,
Simple and faithless as a smile and a shake of the hand.

She turned away, but with the autumn weather
Compelled my imagination many days,
Many days and many hours:
Her hair over her arms and her arms full of flowers.
And I wonder how they should have been together!
I should have lost a gesture and a pose.
Sometimes these cogitations still amaze
The troubled midnight, and the noon's repose.

Along with Ezra Pound, T. S. Eliot helped create modern free verse. This poem demonstrates his his remarkable talents. While Eliot was a sophisticated, urbane poet, his main theme was human love, and he often comes across as a somewhat "nerdy," disillusioned romantic.

#9

—

To Earthward
by Robert Frost

Love at the lips was touch
As sweet as I could bear;
And once that seemed too much;
I lived on air

That crossed me from sweet things,
The flow of — was it musk
From hidden grapevine springs
Downhill at dusk?

I had the swirl and ache
From sprays of honeysuckle
That when they're gathered shake
Dew on the knuckle.

I craved strong sweets, but those
Seemed strong when I was young:
The petal of the rose
It was that stung.

Now no joy but lacks salt,
That is not dashed with pain
And weariness and fault;
I crave the stain

Of tears, the aftermark
Of almost too much love,
The sweet of bitter bark
And burning clove.

When stiff and sore and scarred
I take away my hand
From leaning on it hard
In grass or sand,

The hurt is not enough:
I long for weight and strength
To feel the earth as rough
To all my length.

It's hard to imagine a better-written love poem than Robert Frost's "To Earthward," and yet we still have five higher spots to go ...

#8

—

Song For The Last Act
by Louise Bogan

Now that I have your face by heart, I look
Less at its features than its darkening frame
Where quince and melon, yellow as young flame,
Lie with quilled dahlias and the shepherd's crook.
Beyond, a garden. There, in insolent ease
The lead and marble figures watch the show
Of yet another summer loath to go
Although the scythes hang in the apple trees.

Now that I have your face by heart, I look.

Now that I have your voice by heart, I read
In the black chords upon a dulling page
Music that is not meant for music's cage,
Whose emblems mix with words that shake and bleed.
The staves are shuttled over with a stark
Unprinted silence. In a double dream
I must spell out the storm, the running stream.
The beat's too swift. The notes shift in the dark.

Now that I have your voice by heart, I read.

Now that I have your heart by heart, I see
The wharves with their great ships and architraves;
The rigging and the cargo and the slaves
On a strange beach under a broken sky.
O not departure, but a voyage done!
The bales stand on the stone; the anchor weeps
Its red rust downward, and the long vine creeps
Beside the salt herb, in the lengthening sun.

Now that I have your heart by heart, I see.

Louise Bogan's magnificent "Song for the Last Act" is an absolutely wonderful poem about love toward the end of one's life, or a couple's lives.

#7

—

Bread and Music
by Conrad Aiken

Music I heard with you was more than music,
And bread I broke with you was more than bread;
Now that I am without you, all is desolate;
All that was once so beautiful is dead.

Your hands once touched this table and this silver,
And I have seen your fingers hold this glass.
These things do not remember you, belovèd,
And yet your touch upon them will not pass.

For it was in my heart you moved among them,
And blessed them with your hands and with your eyes;
And in my heart they will remember always,—
They knew you once, O beautiful and wise.

Conrad Aiken, in his best poems, rivals Wallace Stevens and Hart Crane as masters of modern English poetic meter. Aiken's "Bread and Music" is one of my very favorite poems, regardless of era.

#6

—

Piano
by D. H. Lawrence

Softly, in the dusk, a woman is singing to me;
Taking me back down the vista of years, till I see
A child sitting under the piano, in the boom of the tingling strings
And pressing the small, poised feet of a mother who smiles as she sings.
In spite of myself, the insidious mastery of song
Betrays me back, till the heart of me weeps to belong
To the old Sunday evenings at home, with winter outside
And hymns in the cozy parlor, the tinkling piano our guide.
So now it is vain for the singer to burst into clamor
With the great black piano appassionato. The glamour
Of childish days is upon me, my manhood is cast
Down in the flood of remembrance, I weep like a child for the past.

#5

—

Non sum qualis eram bonae sub regno Cynarae
by Ernest Dowson

"I am not as I was under the reign of the good Cynara"—Horace

Last night, ah, yesternight, betwixt her lips and mine
There fell thy shadow, Cynara! thy breath was shed
Upon my soul between the kisses and the wine;
And I was desolate and sick of an old passion,
Yea, I was desolate and bowed my head:
I have been faithful to thee, Cynara! in my fashion.

All night upon mine heart I felt her warm heart beat,
Night-long within mine arms in love and sleep she lay;
Surely the kisses of her bought red mouth were sweet;
But I was desolate and sick of an old passion,
When I awoke and found the dawn was gray:
I have been faithful to you, Cynara! in my fashion.

I have forgot much, Cynara! gone with the wind,
Flung roses, roses riotously with the throng,
Dancing, to put thy pale, lost lilies out of mind;
But I was desolate and sick of an old passion,
Yea, all the time, because the dance was long;
I have been faithful to thee, Cynara! in my fashion.

I cried for madder music and for stronger wine,
But when the feast is finished and the lamps expire,
Then falls thy shadow, Cynara! the night is thine;
And I am desolate and sick of an old passion,
Yea, hungry for the lips of my desire:
I have been faithful to thee, Cynara! in my fashion.

Ernest Dowson's influence on T. S. Eliot is obvious, and anyone who reads his best poems can easily understand the attraction. Other writers unabashedly "borrowed" phrases from Dowson: "gone with the wind," "the days of wine and roses," "hollow lands," etc. The best poets write memorable lines, and Dowson's best poems are full of memorable lines. Several of his poems can be found on the Masters page of The HyperTexts.

#4

—

Lullaby
by W. H. Auden

Lay your sleeping head, my love,
Human on my faithless arm:
Time and fevers burn away
Individual beauty from
Thoughtful children, and the grave
Proves the child ephemeral:
But in my arms till break of day
Let the living creature lie,
Mortal, guilty, but to me
The entirely beautiful.

Soul and body have no bounds:
To lovers as they lie upon
Her tolerant enchanted slope
In their ordinary swoon,
Grave the vision Venus sends
Of supernatural sympathy,
Universal love and hope;
While an abstract insight wakes
Among the glaciers and the rocks
The hermit's carnal ecstasy.

Certainty, fidelity
On the stroke of midnight pass
Like vibrations of a bell
And fashionable madmen raise
Their pedantic boring cry:
Every farthing of the cost.
All the dreaded cards foretell.
Shall be paid, but from this night
Not a whisper, not a thought.
Not a kiss nor look be lost.

Beauty, midnight, vision dies:
Let the winds of dawn that blow
Softly round your dreaming head
Such a day of welcome show
Eye and knocking heart may bless,
Find our mortal world enough;
Noons of dryness find you fed
By the involuntary powers,
Nights of insult let you pass
Watched by every human love.

Auden's "Lullaby" is one of the truly great poems in the English language. His elegy to William Butler Yeats is another.

#3

—

Go, Lovely Rose
by Edmund Waller

Go, lovely Rose,—
Tell her that wastes her time and me,
That now she knows,
When I resemble her to thee,
How sweet and fair she seems to be.

Tell her that's young,
And shuns to have her graces spied,
That hadst thou sprung
In deserts where no men abide,
Thou must have uncommended died.

Small is the worth
Of beauty from the light retir'd:
Bid her come forth,
Suffer herself to be desir'd,
And not blush so to be admir'd.

Then die, that she
The common fate of all things rare
May read in thee;
How small a part of time they share,
That are so wondrous sweet and fair.

"Go, Lovely Rose" is a picture-perfect carpe diem ("seize the day") poem. Other famous love poems that "advise" virgins to hop into bed with the poet include "To His Coy Mistress" by Andrew Marvell, "To the Virgins, to Make Much of Time" and "To Daffodils" by Robert Herrick, "Sweet Rose of Virtue" by William Dunbar and "When I Was One-and-Twenty" by A. E. Housman. But in my opinion, this poem is just as clever, and more beautiful than any of its competitors.

#2

—

Wild Nights
by Emily Dickinson

Wild nights—Wild nights!
Were I with thee
Wild nights should be
Our luxury!

Futile—the winds—
To a Heart in port—
Done with the Compass—
Done with the Chart!

Rowing in Eden—
Ah—the Sea!
Might I but moor—tonight—
In thee!

#2

—

Cradle Song
by William Blake

Sleep, sleep, beauty bright,
Dreaming in the joys of night;
Sleep, sleep; in thy sleep
Little sorrows sit and weep.

Sweet babe, in thy face
Soft desires I can trace,
Secret joys and secret smiles,
Little pretty infant wiles.

As thy softest limbs I feel
Smiles as of the morning steal
O'er thy cheek, and o'er thy breast
Where thy little heart doth rest.

O the cunning wiles that creep
In thy little heart asleep!
When thy little heart doth wake,
Then the dreadful night shall break.

Auden's "Lullaby" was written from one adult to another. Blake's "Cradle Song" is a lullaby written by an adult to a sleeping baby. Blake was married but never had children, as far as we know, yet his love and compassion for the nameless sleeping baby are wonderfully evident in this very moving poem. I think Dickinson's "Wild Nights" and Blake's "Cradle Song" demonstrate the vast range of love poety.

#1

—

Voyages
by Hart Crane

I

Above the fresh ruffles of the surf
Bright striped urchins flay each other with sand.
They have contrived a conquest for shell shucks,
And their fingers crumble fragments of baked weed
Gaily digging and scattering.

And in answer to their treble interjections
The sun beats lightning on the waves,
The waves fold thunder on the sand;
And could they hear me I would tell them:

O brilliant kids, frisk with your dog,
Fondle your shells and sticks, bleached
By time and the elements; but there is a line
You must not cross nor ever trust beyond it
Spry cordage of your bodies to caresses
Too lichen-faithful from too wide a breast.
The bottom of the sea is cruel.

II

—And yet this great wink of eternity,
Of rimless floods, unfettered leewardings,
Samite sheeted and processioned where
Her undinal vast belly moonward bends,
Laughing the wrapt inflections of our love;

Take this Sea, whose diapason knells
On scrolls of silver snowy sentences,
The sceptred terror of whose sessions rends
As her demeanors motion well or ill,
All but the pieties of lovers' hands.

And onward, as bells off San Salvador
Salute the crocus lustres of the stars,
In these poinsettia meadows of her tides,—
Adagios of islands, O my Prodigal,
Complete the dark confessions her veins spell.

Mark how her turning shoulders wind the hours,
And hasten while her penniless rich palms
Pass superscription of bent foam and wave,—
Hasten, while they are true,—sleep, death, desire,
Close round one instant in one floating flower.

Bind us in time, O Seasons clear, and awe.
O minstrel galleons of Carib fire,
Bequeath us to no earthly shore until
Is answered in the vortex of our grave
The seal's wide spindrift gaze toward paradise.

III

Infinite consanguinity it bears—
This tendered theme of you that light
Retrieves from sea plains where the sky
Resigns a breast that every wave enthrones;
While ribboned water lanes I wind
Are laved and scattered with no stroke
Wide from your side, whereto this hour
The sea lifts, also, reliquary hands.

And so, admitted through black swollen gates
That must arrest all distance otherwise,—
Past whirling pillars and lithe pediments,
Light wrestling there incessantly with light,
Star kissing star through wave on wave unto
Your body rocking!
and where death, if shed,
Presumes no carnage, but this single change,—
Upon the steep floor flung from dawn to dawn
The silken skilled transmemberment of song;

Permit me voyage, love, into your hands ...

IV

Whose counted smile of hours and days, suppose
I know as spectrum of the sea and pledge
Vastly now parting gulf on gulf of wings
Whose circles bridge, I know, (from palms to the severe
Chilled albatross's white immutability)
No stream of greater love advancing now
Than, singing, this mortality alone
Through clay aflow immortally to you.

All fragrance irrefragably, and claim
Madly meeting logically in this hour
And region that is ours to wreathe again,
Portending eyes and lips and making told
The chancel port and portion of our June—

Shall they not stem and close in our own steps
Bright staves of flowers and quills today as I
Must first be lost in fatal tides to tell?

In signature of the incarnate word
The harbor shoulders to resign in mingling
Mutual blood, transpiring as foreknown
And widening noon within your breast for gathering
All bright insinuations that my years have caught
For islands where must lead inviolably
Blue latitudes and levels of your eyes,—

In this expectant, still exclaim receive
The secret oar and petals of all love.

V

Meticulous, past midnight in clear rime,
Infrangible and lonely, smooth as though cast
Together in one merciless white blade—
The bay estuaries fleck the hard sky limits.

—As if too brittle or too clear to touch!
The cables of our sleep so swiftly filed,
Already hang, shred ends from remembered stars.
One frozen trackless smile ... What words
Can strangle this deaf moonlight? For we

Are overtaken. Now no cry, no sword
Can fasten or deflect this tidal wedge,
Slow tyranny of moonlight, moonlight loved
And changed ... "There's

Nothing like this in the world," you say,
Knowing I cannot touch your hand and look
Too, into that godless cleft of sky
Where nothing turns but dead sands flashing.

"—And never to quite understand!" No,
In all the argosy of your bright hair I dreamed
Nothing so flagless as this piracy.

But now
Draw in your head, alone and too tall here.
Your eyes already in the slant of drifting foam;
Your breath sealed by the ghosts I do not know:
Draw in your head and sleep the long way home.

VI

Where icy and bright dungeons lift
Of swimmers their lost morning eyes,
And ocean rivers, churning, shift
Green borders under stranger skies,

Steadily as a shell secretes
Its beating leagues of monotone,
Or as many waters trough the sun's
Red kelson past the cape's wet stone;

O rivers mingling toward the sky
And harbor of the phoenix' breast—
My eyes pressed black against the prow,
—Thy derelict and blinded guest

Waiting, afire, what name, unspoke,
I cannot claim: let thy waves rear
More savage than the death of kings,
Some splintered garland for the seer.

Beyond siroccos harvesting
The solstice thunders, crept away,
Like a cliff swinging or a sail
Flung into April's inmost day—

Creation's blithe and petalled word
To the lounged goddess when she rose
Conceding dialogue with eyes
That smile unsearchable repose—

Still fervid covenant, Belle Isle,
—Unfolded floating dais before
Which rainbows twine continual hair—
Belle Isle, white echo of the oar!

The imaged Word, it is, that holds
Hushed willows anchored in its glow.
It is the unbetrayable reply
Whose accent no farewell can know.

In my opinion, Hart Crane's "Voyages" is the best love poem of all time, and the second-best love poem isn't even close. Hart Crane was an "uneven" poet who sometimes borders on being unreadable, but in his best poems, he is a wonder. Other poems of his such as "To Brooklyn Bridge" and "The Broken Tower" rank with the best poems in the English language.

These are my high honorable mentions ...

Excerpt from The Song of Songs
attributed to King Solomon

I am the rose of Sharon, and the lily of the valleys.
As the lily among thorns, so is my love among the daughters.
As the apple tree among the trees of the wood, so is my beloved among the sons.
I sat down under his shadow with great delight, and his fruit was sweet to my taste.
He brought me to the banqueting house, and his banner over me was love.
Stay me with flagons, comfort me with apples: for I am sick of love.
His left hand is under my head, and his right hand doth embrace me.
I charge you, O ye daughters of Jerusalem, by the roes,
and by the hinds of the field, that ye stir not up, nor wake my love, till he please.

Who'd have thought to look for erotic poetry in the Bible? But the "Song of Songs" (also known as the "Song of Solomon") remains one of the sexiest poems of all time.

Do not stand at my grave and weep
by Mary Elizabeth Frye

Do not stand at my grave and weep:
I am not there; I do not sleep.
I am a thousand winds that blow,
I am the diamond glints on snow,
I am the sun on ripened grain,
I am the gentle autumn rain.
When you awaken in the morning's hush
I am the swift uplifting rush
Of quiet birds in circling flight.
I am the soft starshine at night.
Do not stand at my grave and cry:
I am not there; I did not die.

This consoling elegy had a very mysterious genesis, as it was written by Mary Elizabeth Frye, a Baltimore housewife who lacked a formal education, having been orphaned at age three. She had never written poetry before. Frye wrote the poem on a ripped-off piece of a brown grocery bag, in a burst of compassion for a Jewish girl who had fled the Holocaust only to receive news that her mother had died in Germany. The girl was weeping inconsolably because she couldn't visit her mother's grave to share her tears of love and bereavement. When the poem was named Britain's most popular poem in a 1996 Bookworm poll, with more than 30,000 call-in votes despite not having been one of the critics' nominations, an unlettered orphan girl had seemingly surpassed all England's many cultured and degreed ivory towerists in the public's estimation. Although the poem's origin was disputed for some time (it had been attributed to Native American and other sources), Frye's authorship was confirmed in 1998 after investigative research by Abigail Van Buren, the newspaper columnist better known as "Dear Abby." The poem has also been called "I Am" due to its rather biblical repetitions of the phrase. Frye never formally published or copyrighted the poem, so we believe it is in the public domain and can be shared, although we recommend that it not be used for commercial purposes, since Frye never tried to profit from it herself.

Friday
by Ann Drysdale

The print of a bare foot, the second toe
A little longer than the one which is
Traditionally designated "great".
Praxiteles would have admired it.

You must have left in haste; your last wet step
Before boarding your suit and setting sail,
Outlined in talcum on the bathroom floor
Mocks your habitual fastidiousness.

There is no tide here to obliterate
Your oversight. Unless I wipe or sweep
Or suck it up, it will not go away.
The thought delights me. I will keep the footprint.

Too slight, too simply human to be called
Token or promise; I am keeping it
Because it is a precious evidence
That on this island I am not alone.

Ann Drysdale is one of our better contemporary poets, in my opinion.

Come slowly, Eden
by Emily Dickinson

Come slowly—Eden
Lips unused to thee—
Bashful—sip thy jasmines—
As the fainting bee—

Reaching late his flower,
Round her chamber hums—
Counts his nectars—alights—
And is lost in balms!

Valentine
by Carol Ann Duffy

Not a red rose or a satin heart.

I give you an onion.
It is a moon wrapped in brown paper.
It promises light
like the careful undressing of love.

Here.
It will blind you with tears
like a lover.
It will make your reflection
a wobbling photo of grief.

I am trying to be truthful.

Not a cute card or a kissogram.

I give you an onion.
Its fierce kiss will stay on your lips,
possessive and faithful
as we are,
for as long as we are.

Take it.
Its platinum loops shrink to a wedding-ring,
if you like.

Lethal.
Its scent will cling to your fingers,
cling to your knife.

The Raiment We Put On
by Kelly Cherry

Do you remember? We were in a room
With walls as warm as anybody's breath,
And music wove us on its patterning loom,
The complicated loom of life and death.
Your hands moved over my face like small clouds.
(Rain fell into a river and sank, somewhere.)
I moved among your fingers, brushed by the small crowds
Of them, feeling myself known, everywhere,
And in that desperate country so far from here,
I heard you say my name over and over,
Your voice threading its way into my ear.
I will spend my days working to discover
The pattern and its meaning, what you meant,
What has been raveled and what has been rent.

A Quoi Bon Dire ("What Good is there to Say")
by Charlotte Mew

Seventeen years ago you said
Something that sounded like Good-bye;
And everybody thinks that you are dead,
But I.

So I, as I grow stiff and cold
To this and that say Good-bye too;
And everybody sees that I am old
But you.

And one fine morning in a sunny lane
Some boy and girl will meet and kiss and swear
That nobody can love their way again
While over there
You will have smiled, I shall have tossed your hair.

To Celia
by Ben Jonson

Drink to me, only, with thine eyes,
And I will pledge with mine;
Or leave a kiss but in the cup,
And I'll not look for wine.
The thirst that from the soul doth rise,
Doth ask a drink divine:
But might I of Jove's nectar sup,
I would not change for thine.

I sent thee, late, a rosy wreath,
Not so much honouring thee,
As giving it a hope, that there
It could not withered be.
But thou thereon didst only breathe,
And sent'st back to me:
Since when it grows, and smells, I swear,
Not of itself, but thee.

Distant light
by Walid Khazindar

Harsh and cold
autumn holds to it our naked trees:
If only you would free, at least, the sparrows
from the tips of your fingers
and release a smile, a small smile
from the imprisoned cry I see.
Sing! Can we sing
as if we were light, hand in hand
sheltered in shade, under a strong sun?
Will you remain, this way
stoking the fire, more beautiful than necessary, and quiet?
Darkness intensifies
and the distant light is our only consolation —
that one, which from the beginning
has, little by little, been flickering
and is now about to go out.
Come to me. Closer and closer.
I don't want to know my hand from yours.
And let's beware of sleep, lest the snow smother us.

Translated by Khaled Mattawa from the author's collections Ghuruf Ta'isha (Dar al-Fikr, Beirut, 1992) and Satwat al-Masa (Dar Bissan, Beirut, 1996). Reprinted from Banipal No 6. Translation copyright Banipal and translator. All rights reserved. Walid Khazindar was born in 1950 in Gaza City. He is considered one of the best Palestinian poets; his poetry has been said to be "characterized by metaphoric originality and a novel thematic approach unprecedented in Arabic poetry." He was awarded the first Palestine Prize for Poetry in 1997.

Juan's Song
by Louise Bogan

When beauty breaks and falls asunder
I feel no grief for it, but wonder.
When love, like a frail shell, lies broken,
I keep no chip of it for token.
I never had a man for friend
Who did not know that love must end.
I never had a girl for lover
Who could discern when love was over.
What the wise doubt, the fool believes
Who is it, then, that love deceives?
Dylan Thomas's elegy to his dying father is the best villanelle in the English language, in my opinion, and one of the most powerful and haunting poems ever written in any language.

Do Not Go Gentle Into That Good Night
by Dylan Thomas

Do not go gentle into that good night,
Old age should burn and rave at close of day;
Rage, rage against the dying of the light.

Though wise men at their end know dark is right,
Because their words had forked no lightning they
Do not go gentle into that good night.

Good men, the last wave by, crying how bright
Their frail deeds might have danced in a green bay,
Rage, rage against the dying of the light.

Wild men who caught and sang the sun in flight,
And learn, too late, they grieved it on its way,
Do not go gentle into that good night.

Grave men, near death, who see with blinding sight
Blind eyes could blaze like meteors and be gay,
Rage, rage against the dying of the light.

And you, my father, there on the sad height,
Curse, bless, me now with your fierce tears, I pray.
Do not go gentle into that good night.
Rage, rage against the dying of the light.

Dover Beach
by Matthew Arnold

The sea is calm to-night,
The tide is full, the moon lies fair
Upon the straits; on the French coast the light
Gleams and is gone; the cliffs of England stand,
Glimmering and vast, out in the tranquil bay.
Come to the window, sweet is the night-air!
Only, from the long line of spray
Where the sea meets the moon-blanched land,
Listen! you hear the grating roar
Of pebbles which the waves draw back, and fling,
At their return, up the high strand,
Begin, and cease, and then again begin,
With tremulous cadence slow, and bring
The eternal note of sadness in.

Sophocles long ago
Heard it on the Aegean, and it brought
Into his mind the turbid ebb and flow
Of human misery; we
Find also in the sound a thought,
Hearing it by this distant northern sea.

The sea of faith
Was once, too, at the full, and round earth's shore
Lay like the folds of a bright girdle furled.
But now I only hear
Its melancholy, long, withdrawing roar,
Retreating, to the breath
Of the night-wind, down the vast edges drear
And naked shingles of the world.

Ah, love, let us be true
To one another! for the world which seems
To lie before us like a land of dreams,
So various, so beautiful, so new,
Hath really neither joy, nor love, nor light,
Nor certitude, nor peace, nor help for pain;
And we are here as on a darkling plain
Swept with confused alarms of struggle and flight,
Where ignorant armies clash by night.

"Dover Beach" may be the first modern English poem. When Arnold speaks of the "Sea of Faith" retreating, he seems to be setting the stage for Modernism, which to some degree was a movement of skeptics who doubted that the "wisdom" contained in the Bible was the revelation of an all-knowing God.

Song
by Christina Rossetti

When I am dead, my dearest,
Sing no sad songs for me;
Plant thou no roses at my head,
Nor shady cypress tree:
Be the green grass above me
With showers and dewdrops wet;
And if thou wilt, remember,
And if thou wilt, forget.

I shall not see the shadows,
I shall not feel the rain;
I shall not hear the nightingale
Sing on, as if in pain:
And dreaming through the twilight
That doth not rise nor set,
Haply I may remember,
And haply may forget.

Christina Rossetti wrote a handful of immortal poems, and that makes her an immortal poet. Two of her poems can be found on the Masters page of The HyperTexts.

For Her Surgery
by Jack Butler

I
Over the city the moon rides in mist,
scrim scarred with faint rainbow.
Two days till Easter. The thin clouds run slow, slow,
the wind bells bleed the quietest
of possible musics to the dark lawn.
All possibility we will have children is gone.

II
I raise a glass half water, half alcohol,
to that light come full again.
Inside, you sleep, somewhere below the pain.
Down at the river, there is a tall
ghost tossing flowers to dark water—
jessamine, rose, and daisy, salvia lyrata . . .

III
Oh goodbye, goodbye to bloom in the white blaze
of moon on the river, goodbye
to creek joining the creek joining the river, the axil, the Y,
goodbye to the Yes of two Ifs in one phrase . . .
Children bear children. We are grown,
and time has thrown us free under the timeless moon.

Jack Butler is one of my favorite contemporary poets.

One Art
by Elizabeth Bishop

The art of losing isn't hard to master;
so many things seem filled with the intent
to be lost that their loss is no disaster.

Lose something every day. Accept the fluster
of lost door keys, the hour badly spent.
The art of losing isn't hard to master.

Then practice losing farther, losing faster:
places, and names, and where it was you meant
to travel. None of these will bring disaster.

I lost my mother's watch. And look! my last, or
next-to-last, of three loved houses went.
The art of losing isn't hard to master.

I lost two cities, lovely ones. And, vaster,
some realms I owned, two rivers, a continent.
I miss them, but it wasn't a disaster.

—Even losing you (the joking voice, a gesture
I love) I shan't have lied. It's evident
the art of losing's not too hard to master
though it may look like (Write it!) like disaster.

Elizabeth Bishop wrote a small handful of truly great poems such as "One Art," "The Fish" and "The Armadillo," and can probably be considered a major poet as a result.

Sometimes Mysteriously
by Luis Omar Salinas

Sometimes in the evening when love
tunes its harp and the crickets
celebrate life, I am like a troubadour
in search of friends, loved ones,
anyone who will share with me
a bit of conversation. My loneliness
arrives ghostlike and pretentious,
it seeks my soul, it is ravenous
and hurting. I admire my father
who always has advice in these matters,
but a game of chess won't do, or
the frivolity of religion.
I want to find a solution, so I
write letters, poems, and sometimes
I touch solitude on the shoulder
and surrender to a great tranquility.
I understand I need courage
and sometimes, mysteriously,
I feel whole.

Luis Omar Salinas is generally considered to be one of the very best Hispanic poets to write in English, with good cause. "Sometimes Mysteriously" is one of those mysterious poems that sometimes makes us feel a special kinship with the poet.

The Maiden's Song
Medieval Lyric, Poet Unknown

The maidens came when I was in my mother's bower.
I had all that I would.

The bailey beareth the bell away;
The lily, the rose, the rose I lay.

The silver is white, red is the gold;
The robes they lay in fold.

The bailey beareth the bell away;
The lily, the rose, the rose I lay.

And through the glass window shines the sun.
How should I love, and I so young?

The bailey beareth the bell away;
The lily, the rose, the rose I lay.

Time in Eternity
by T. Merrill

When you were as an angel in my arms,
Had laid your bare head just below my chin,
Your length pressed up to mine, entrusting charms
My whole youth's starward longing could not win;
With still the murmur of your love in me,
Miracle-tones of all my lifelong hope,
I wished that there might start eternity
And seal forever that sweet envelope;
And as it did, my thoughts are now for you
As every star is blotted by the sun,
And so the sun itself
Has perished too,
And with it, every dream of mine
But one.

Tom Merrill is one of my favorite contemporary poets.

In My Craft Or Sullen Art
by Dylan Thomas

In my craft or sullen art
Exercised in the still night
When only the moon rages
And the lovers lie abed
With all their griefs in their arms,
I labour by singing light
Not for ambition or bread
Or the strut and trade of charms
On the ivory stages
But for the common wages
Of their most secret heart.
Not for the proud man apart
From the raging moon I write
On these spindrift pages
Nor for the towering dead
With their nightingales and psalms
But for the lovers, their arms
Round the griefs of the ages,
Who pay no praise or wages
Nor heed my craft or art.

In poems like "Do Not Go Gentle into that Good Night," "In My Craft or Sullen Art" and "Fern Hill" the Welsh poet Dylan Thomas ranks with any poet who ever wrote in English. Several of his poems can be found on the Masters page of The HyperTexts.

Sonnet 147
by William Shakespeare

My love is as a fever, longing still
For that which longer nurseth the disease,
Feeding on that which doth preserve the ill,
The uncertain sickly appetite to please.
My reason, the physician to my love,
Angry that his prescriptions are not kept,
Hath left me, and I desperate now approve
Desire is death, which physic did except.
Past cure I am, now reason is past care,
And frantic-mad with evermore unrest.
My thoughts and my discourse as madmen's are,
At random from the truth vainly expressed,
For I have sworn thee fair, and thought thee bright,
Who art as black as Hell, as dark as night.

it may not always be so; and i say
by e.e. cummings

it may not always be so;and i say
that if your lips,which i have loved,should touch
another's,and your dear strong fingers clutch
his heart,as mine in time not far away;
if on another's face your sweet hair lay
in such a silence as i know,or such
great writhing words as,uttering overmuch,
stand helplessly before the spirit at bay;

if this should be,i say if this should be

—


you of my heart,send me a little word;
that i may go unto him,and take his hands,
saying,Accept all happiness from me.
Then shall i turn my face,and hear one bird
sing terribly afar in the lost lands.

She Walks In Beauty
by Lord Bryon

She walks in beauty, like the night
Of cloudless climes and starry skies;
And all that's best of dark and bright
Meet in her aspect and her eyes:
Thus mellow'd to that tender light
Which heaven to gaudy day denies.

One shade the more, one ray the less,
Had half impair'd the nameless grace
Which waves in every raven tress,
Or softly lightens o'er her face;
Where thoughts serenely sweet express
How pure, how dear their dwelling-place.

And on that cheek, and o'er that brow,
So soft, so calm, yet eloquent,
The smiles that win, the tints that glow,
But tell of days in goodness spent,
A mind at peace with all below,
A heart whose love is innocent!

Meeting at Night
by Robert Browning

The grey sea and the long black land;
And the yellow half-moon large and low;
And the startled little waves that leap
In fiery ringlets from their sleep,
As I gain the cove with pushing prow,
And quench its speed i' the slushy sand.

Then a mile of warm sea-scented beach;
Three fields to cross till a farm appears;
A tap at the pane, the quick sharp scratch
And blue spurt of a lighted match,
And a voice less loud, through its joys and fears,
Than the two hearts beating each to each!

Mad Girl's Love Song
by Sylvia Plath

I shut my eyes and all the world drops dead;
I lift my lids and all is born again.
(I think I made you up inside my head.)

The stars go waltzing out in blue and red,
And arbitrary blackness gallops in:
I shut my eyes and all the world drops dead.

I dreamed that you bewitched me into bed
And sung me moon-struck, kissed me quite insane.
(I think I made you up inside my head.)

God topples from the sky, hell's fires fade:
Exit seraphim and Satan's men:
I shut my eyes and all the world drops dead.

I fancied you'd return the way you said,
But I grow old and I forget your name.
(I think I made you up inside my head.)

I should have loved a thunderbird instead;
At least when spring comes they roar back again.
I shut my eyes and all the world drops dead.
(I think I made you up inside my head.)

Shall I Compare Thee to a Summer's Day?
by William Shakespeare

Shall I compare thee to a summer's day?
Thou art more lovely and more temperate.
Rough winds do shake the darling buds of May,
And summer's lease hath all too short a date.
Sometime too hot the eye of heaven shines,
And often is his gold complexion dimmed;
And every fair from fair sometime declines,
By chance, or nature's changing course untrimmed.
But thy eternal summer shall not fade
Nor lose possession of that fair thou ow'st;
Nor shall death brag thou wand'rest in his shade,
When in eternal lines to time thou grow'st,
So long as men can breathe or eyes can see,
So long lives this, and this gives life to thee.

Who ever loved
by Christopher Marlowe

It lies not in our power to love or hate,
For will in us is overruled by fate.
When two are stripped, long ere the course begin,
We wish that one should love, the other win;

And one especially do we affect
Of two gold ingots, like in each respect:
The reason no man knows; let it suffice
What we behold is censured by our eyes.
Where both deliberate, the love is slight:
Who ever loved, that loved not at first sight?

Bright Star
by John Keats

Bright star, would I were steadfast as thou art
Not in lone splendour hung aloft the night,
And watching, with eternal lids apart,
Like nature's patient sleepless eremite,
The moving waters at their priestlike task
Of pure ablution round earth's human shores,
Or gazing on the new soft-fallen mask
Of snow upon the mountains and the moors;
No yet still steadfast, still unchangeable,
Pillow'd upon my fair love's ripening breast,
To feel for ever its soft fall and swell,
Awake for ever in a sweet unrest,
Still, still to hear her tender-taken breath,
And so live ever or else swoon to death.

Heart, we will forget him
by Emily Dickinson

Heart, we will forget him,
You and I, tonight!
You must forget the warmth he gave,
I will forget the light.

When you have done pray tell me,
Then I, my thoughts, will dim.
Haste! 'lest while you're lagging
I may remember him!

Song
by John Donne

Go and catch a falling star,
Get with child a mandrake root,
Tell me where all past years are,
Or who cleft the devils foot;
Teach me to hear mermaids singing,
Or to keep off envy's stinging,
And find
What wind
Serves to advance an honest mind.

If thou be'st born to strange sights,
Things invisible to see,
Ride ten thousand days and nights
Till Age snow white hairs on thee;
Thou, when thou return'st wilt tell me
All strange wonders that befell thee,
And swear
No where
Lives a woman true and fair.

If thou find'st one let me know;
Such a pilgrimage were sweet.
Yet do not; I would not go,
Though at next door we might meet.
Though she were true when you met her,
And last, till you write your letter,
Yet she
Will be
False, ere I come, to two or three.

John Donne wrote some of the sexiest poems in the English language, and some of the best devotional poems as well. Talk about range!

One of their Gods
by Constantine P. Cavafy

When one of them moved through the centre of Selefkia
just as it was getting dark

―


moved like a young man, tall, extremely handsome,
the joy of being immortal in his eyes,
his hair black and perfumed

―


the people going by would gaze at him,
and one would ask the other if he knew him,
if he was a Greek from Syria, or a stranger.
But some who looked more carefully
would understand and step aside;
and as he disappeared under the arcades,
among the shadows and the evening lights,
going toward the quarter that lives
only at night, with orgies and debauchery,
with every kind of intoxication and desire,
they would wonder which of Them it could be,
and for what suspicious pleasure
he'd come down into the streets of Selefkia
from the August Celestial Mansions.

Love Letter
by Sylvia Plath

Not easy to state the change you made.
If I'm alive now, then I was dead,
Though, like a stone, unbothered by it,
Staying put according to habit.
You didn't just tow me an inch, no
Nor leave me to set my small bald eye
Skyward again, without hope, of course,
Of apprehending blueness, or stars.

That wasn't it. I slept, say: a snake
Masked among black rocks as a black rock
In the white hiatus of winter
Like my neighbors, taking no pleasure
In the million perfectly-chisled
Cheeks alighting each moment to melt
My cheeks of basalt. They turned to tears,
Angels weeping over dull natures,
But didn't convince me. Those tears froze.
Each dead head had a visor of ice.

And I slept on like a bent finger.
The first thing I was was sheer air
And the locked drops rising in dew
Limpid as spirits. Many stones lay
Dense and expressionless round about.
I didn't know what to make of it.
I shone, mice-scaled, and unfolded
To pour myself out like a fluid
Among bird feet and the stems of plants.
I wasn't fooled. I knew you at once.

Tree and stone glittered, without shadows.
My finger-length grew lucent as glass.
I started to bud like a March twig:
An arm and a leg, and arm, a leg.
From stone to cloud, so I ascended.
Now I resemble a sort of god
Floating through the air in my soul-shift
Pure as a pane of ice. It's a gift.

Other Love Poems of Note:

The Love Song of Shu-Sin: The Earth's Oldest Love Poem?
Farewell, Love by Thomas Wyatt
To Daffodils by Robert Herrick
To the Virgins, to Make Much of Time by Robert Herrick
The Highwayman by Alfred Noyes
The Silken Tent by Robert Frost
After the Persian by Louise Bogan
Leda and the Swan

by William Butler Yeats


Mariana by Lord Alfred Tennyson
The Love Song of J. Alfred Prufrock by T. S. Eliot
For Una by Robinson Jeffers
may i feel said he by

e.e. cummings
The Skeleton's Defense of Carnality by Jack Foley
A charm invests a face by Emily Dickinson
I gave myself to him by Emily Dickinson
Wild nights by Emily Dickinson
it is at moments after i have dreamed by e.e. cummings
somewhere i have never travelled, gladly beyond by e.e. cummings
I Knew A Woman by Theodore Roethke
Luke Havergal by Edward Arlington Robinson
Word Made Flesh by Ann Drysdale

So there you have them ... the best love poems of all time, according to me. Everyone's list will be different, but if one or two of mine is now on yours, hopefully your time here was well spent.

Related pages: The Best Sonnets, The Best Villanelles, The Best Ballads, The Best Sestinas, The Best Rondels and Roundels, The Best Kyrielles, The Best Couplets, The Best Quatrains, The Best Haiku, The Best Limericks, The Best Nonsense Verse, The Best Poems for Kids, The Best Light Verse, The Best Poem of All Time, The Best Poems Ever Written, The Best Poets, The Best of the Masters, The Most Popular Poems of All Time, The Best American Poetry, The Best Poetry Translations, The Best Ancient Greek Epigrams and Epitaphs, The Best Anglo-Saxon Riddles and Kennings, The Best Old English Poetry, The Best Lyric Poetry, The Best Free Verse, The Best Story Poems, The Best Narrative Poems, The Best Epic Poems, The Best Epigrams, The Most Beautiful Poems in the English Language, The Most Beautiful Lines in the English Language, The Most Beautiful Sonnets in the English Language, The Best Elegies, Dirges & Laments, The Best Poems about Death and Loss, The Best Holocaust Poetry, The Best Hiroshima Poetry, The Best Anti-War Poetry, The Best Religious Poetry, The Best Spiritual Poetry, The Best Heretical Poetry, The Best Thanksgiving Poems, The Best Autumnal Poems, The Best Fall/Autumn Poetry, The Best Dark Poetry, The Best Halloween Poetry, The Best Supernatural Poetry, The Best Dark Christmas Poems, The Best Vampire Poetry, The Best Love Poems, The Best Urdu Love Poetry, The Best Erotic Poems, The Best Romantic Poetry, The Best Love Songs, The Ten Greatest Poems Ever Written, The Greatest Movies of All Time, England's Greatest Artists, Visions of Beauty, What is Poetry?, The Best Abstract Poetry, The Best Antinatalist Poems and Prose, Early Poems: The Best Juvenilia, Human Perfection: Is It Possible?, The Best Poems about Mothers

The HyperTexts