The HyperTexts

The Best Sonnets of All Time
Sonnet Definition and Examples

Which poets wrote the best sonnets in the English language? The best English sonnets include modern and postmodern poems of around 14 lines, give or take a few ... Elizabethan, Victorian and Romantic sonnets. Petrarchan, Spenserian and Shakespearean sonnets. Curtal sonnets, blank verse sonnets, free verse sonnets. Sonnets by contemporary, historical and unknown/anonymous poets. Classic, classical, nontraditional and avant garde sonnets. Sad, dark, funny and whimsical sonnets. Sonnets about love, romance, virginity/chastity, lust, sex, courtship, weddings/marriage, parting/separation/divorce, friendship and hatred, life and death, joy and despair, nature, science and philosophy. Sonnets about Christianity and other religions and non-religions including skepticism, agnosticism and atheism. English sonnets, American sonnets, Canadian sonnets, Australian sonnets, sonnets from the Portuguese ... even a touching Palestinian sonnet translated into English! Sonnets worthy of being memorized, recited, contemplated, discussed, taught and analyzed.

Sonnet Definition: the Italian sonnetto means "little song" and thus the sonnet is not necessarily a poem with a rigid form and inflexible rhyme scheme.

compiled by Michael R. Burch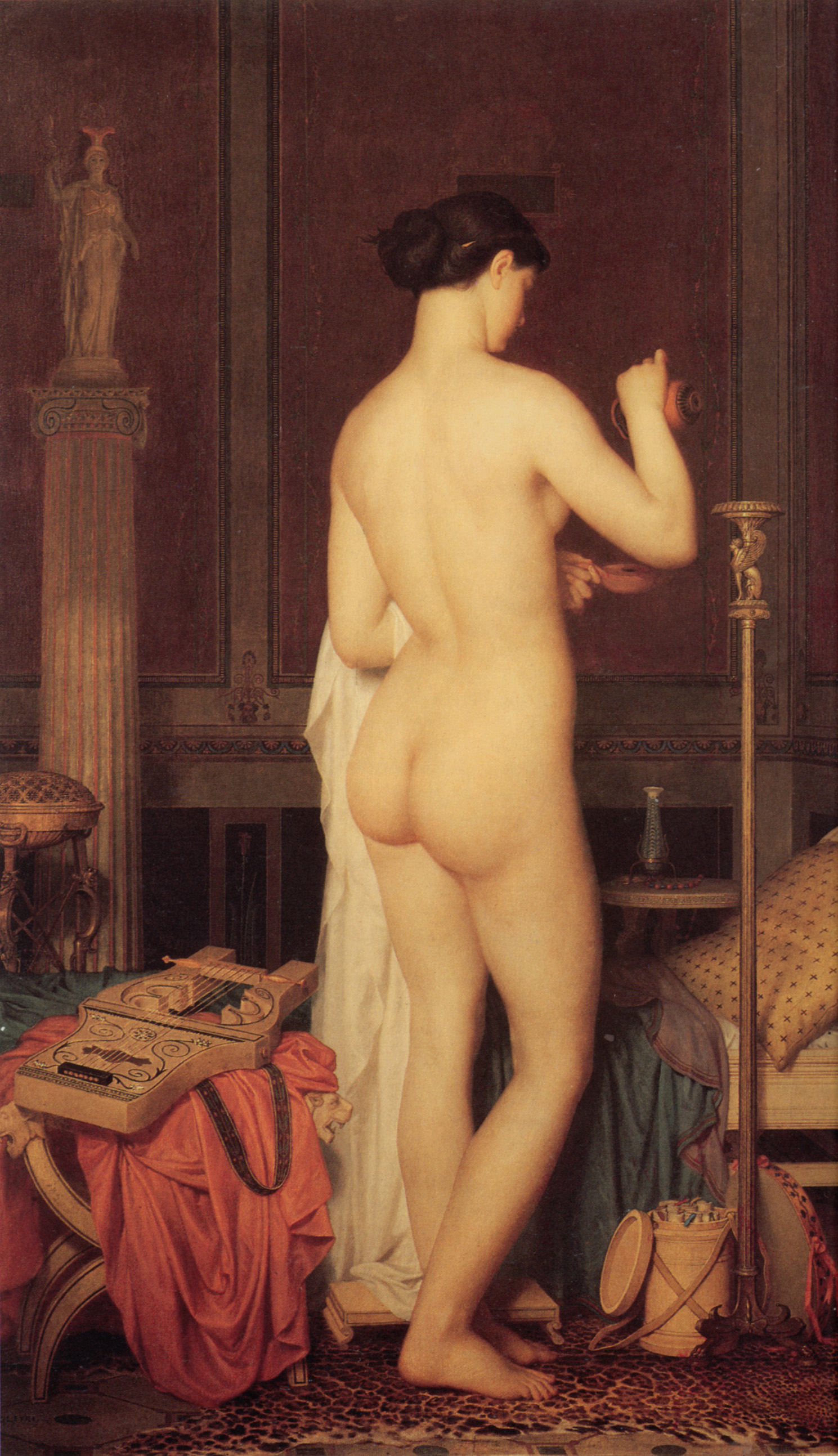 Gleyre Le Coucher de Sappho by Marc-Charles-Gabriel Gleyre

Sappho, fragment 42
loose translation by Michael R. Burch

Eros harrows my heart:
wild winds wh

ipping

desolate mountains,
uprooting oaks.

Sappho of Lesbos is perhaps the first great lyric poet still known to us today, and she remains one of the very best poets of all time, regardless of gender. She is so revered for her erotic love poetry that we get our terms "sapphic" and "lesbian" from her name and island of residence. Sonnets are lyric poems and the "lyr" in "lyric" comes from the lyre, a harp-like instrument. Sappho's poems were either sung or chanted to the strumming of a lyre. So she is not only the godmother of modern sonneteers, but also of singer-songwriters like Adele, Bono, David Bowie, James Brown, Jackson Browne, Johnny Cash, Harry Chapin, Leonard Cohen, Sam Cooke, Elvis Costello, Bob Dylan, Eminem, Dan Fogelberg, John Fogerty, Marvin Gaye, Al Green, Woody Guthrie, Buddy Holly, Michael Jackson, Mick Jagger, Carole King, John Lennon, Paul McCartney, Freddie Mercury, Joni Mitchell, Van Morrison, Willie Nelson, Sade, Stevie Nicks, Roy Orbison, Dolly Parton, Prince, Lou Reed, Keith Richards, Pete Seeger, Paul Simon, Bruce Springsteen, Bernie Taupin, Tom Waits, Hank Williams Sr., Brian Wilson, Stevie Wonder and Neil Young.

The sonnets on this page were written by poets as diverse as Conrad Aiken, William Blake, Louise Bogan, Robert Burns, John Clare, Samuel Taylor Coleridge, Hart Crane, e. e. cummings, Emily Dickinson, Ernest Dowson, Robert Frost, Robert Hayden, Seamus Heaney, Gerard Manley Hopkins, Henry Howard the Earl of Surrey, John Keats, D. H. Lawrence, Emma Lazarus, Henry Wadsworth Longfellow, Robert Mezey, Edna St. Vincent Millay, John Milton, Richard Moore, Wilfred Owen, Sylvia Plath, William Shakespeare, Percy Bysshe Shelley, Sir Philip Sidney, Wallace Stevens, Sara Teasdale, Dylan Thomas, Walt Whitman, Richard Wilbur, Oscar Wilde, William Wordsworth, Sir Thomas Wyatt and W. B. Yeats. There are also translations of poems by Caedmon (the first English poet), William Dunbar (the first great Scottish poet), and Rainer Maria Rilke (who wrote poems in German and French).

Picking the greatest sonnets of all time involves personal taste and fancy. (So if you disagree with my choices, please feel free to compile your own!) Perhaps the most interesting thing about my personal canon is that most of the sonnets are fairly recent. This leads me to believe that the "death" of poetry has been greatly exaggerated. Another interesting thing is where Shakespeare ranks (or doesn't). For my purposes here, I will interpret the term "sonnet" according to its original definition; the Italian word sonneto means "little song." When the term "sonnet" was first used in English, it referred to any short poem about love and the words "song" and "sonnet" were interchangeable. So I see no need for a slavish obedience to any particular form or rhyme scheme. None of my top ten sonnets are "standard" Shakespearean or Petrarchan forms. In his article on the sonnet for Encyclopaedia Britannica, Anthony Hecht observed that all canonical forms inspire or require innovation. And there was certainly a lot of innovating by the poets who follow! (All top ten poems appear on this page; if you haven't read them all, you really should!)

My Top Ten Writers of Sonnets (Little Songs)

Robert Frost
Langston Hughes
William Butler Yeats
William Wordsworth
John Keats and Percy Bysshe Shelley (a tie between friends)
William Shakespeare
Sir Thomas Wyatt
e. e. cummings
Wilfred Owen and Gerard Manley Hopkins (tie)
Edna St. Vincent Millay

My Top Ten Sonnets of All Time

"Those Winter Sundays" by Robert Hayden (a blank verse sonnet with an irregular syllable count)
"Acquainted with the Night" by Robert Frost (a non-traditional sonnet written in four tercets with a closing couplet and the unusual rhyme scheme aba bcb cdc dad aa)
"Ozymandias" by Percy Bysshe Shelley (a non-traditional sonnet with the rhyme scheme ababacdcedefef)
"Sweet Rose of Virtue" by William Dunbar (a non-traditional sonnet of 15 lines with the rhyme scheme aabba ccddc eeffe)
"The Unreturning" by Wilfred Owen (a non-traditional sonnet with the rhyme scheme abba cbbc defdef)
"The Death of a Toad" by Richard Wilbur (an 18-line sonnet written in three sextets)
"Bread and Music" by Conrad Aiken (a 12-line sonnet with no closing couplet and the rhyme scheme -a-a -b-b -c-c)
"Piano" by D. H. Lawrence (a 12-line sonnet with no closing couplet and the rhyme scheme aabbccddeeff)
"The Snow Man" by Wallace Stevens (a 15-line blank verse sonnet written in five tercets)
"The Windhover" by Gerard Manley Hopkins (a highly eclectic sprung rhythm sonnet with two closing tercets rather than a single couplet and the rhyme scheme aaaaaaaa bcb cbc)

High Honorable Mention: "Whoso List to Hunt" by Sir Thomas Wyatt the Elder, "They Flee from Me" by Sir Thomas Wyatt the Elder, "A Last Word" by Ernest Dowson, "Love is not all" by Edna St. Vincent Millay, "That time of year thou mayst in me behold" by William Shakespeare, "How Do I Love Thee" by Elizabeth Barrett Browning, "Meeting at Night" by Robert Browning, "In Just-" by e. e. cummings, "Song for the Last Act" by Louise Bogan, "Mouse's Nest" by John Clare, "Cradle Song" by William Blake, "Lullaby" by W. H. Auden, "Voyages, Part I" by Hart Crane, "Hope is a thing with feathers" by Emily Dickinson, "Go, Lovely Rose" by Edmund Waller, "The Garden" by Ezra Pound, "To Daffodils" by Robert Herrick, "When I consider how my light is spent" by John Milton, "Bright Star" by John Keats, "Rondel" by Kevin N. Roberts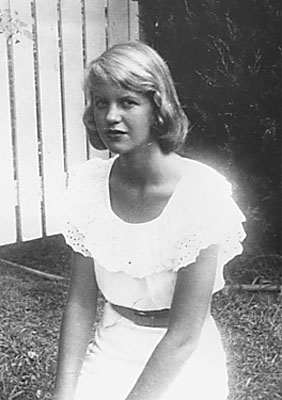 Sylvia Plath was one of the first "confessional" poets, and certainly one the best. She won a Pulitzer Prize posthumously for her Collected Poems after committing suicide at the age of 31, something she seemed to have been predicting in her writing and practicing for in real life. The confessional poets "exposed" their inner selves to the reading public through their verse. When we hear songwriters like Janis Ian, Alicia Keys, Madonna, Stevie Nicks, Sade and Taylor Swift telling us their inmost secrets, they are following in the footsteps of the confessional poets.

Winter landscape, with rocks
by Sylvia Plath

Water in the millrace, through a sluice of stone,
plunges headlong into that black pond
where, absurd and out-of-season, a single swan
floats chaste as snow, taunting the clouded mind
which hungers to haul the white reflection down.

The austere sun descends above the fen,
an orange cyclops-eye, scorning to look
longer on this landscape of chagrin;
feathered dark in thought, I stalk like a rook,
brooding as the winter night comes on.

Last summer's reeds are all engraved in ice
as is your image in my eye; dry frost
glazes the window of my hurt; what solace
can be struck from rock to make heart's waste
grow green again? Who'd walk in this bleak place?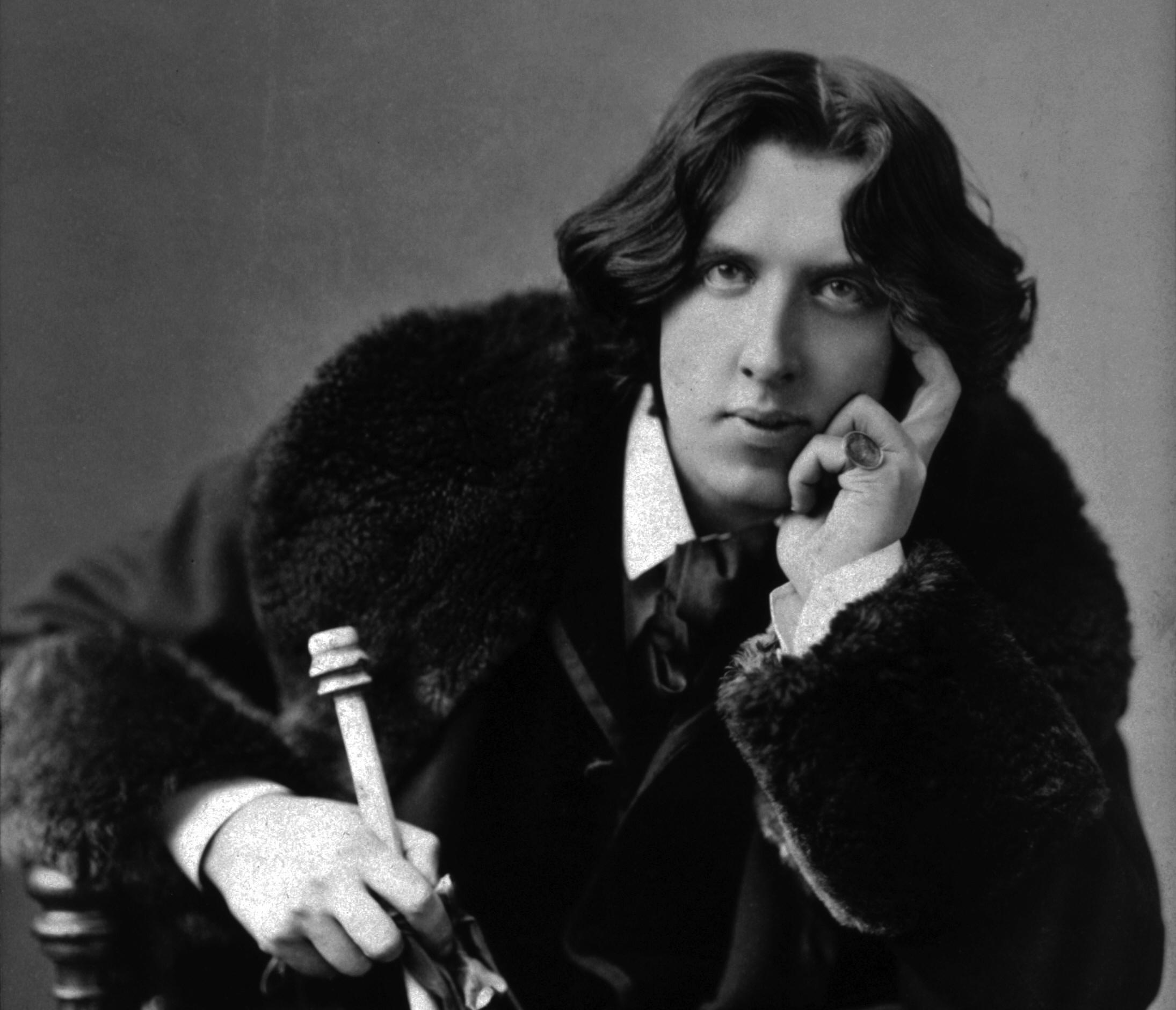 Oscar Wilde may be the most notorious "bad boy" in the annals of poetry and literature. He was flamboyantly gay at a time when polite society was prim, proper and violently homophobic. As a result, he was sentenced to hard labor at Reading Gaol and died soon after his release. Wilde is justly famous for his disdain for dull and dulling conformity, as his witty epigrams attest. But the lovely, wonderfully moving poem below proves that he was also a true poet capable of creating timeless art.

Requiescat
by Oscar Wilde

Tread lightly, she is near
Under the snow,
Speak gently, she can hear
The daisies grow.

All her bright golden hair
Tarnished with rust,
She that was young and fair
Fallen to dust.

Lily-like, white as snow,
She hardly knew
She was a woman, so
Sweetly she grew.

Coffin-board, heavy stone,
Lie on her breast,
I vex my heart alone,
She is at rest.

Peace, Peace, she cannot hear
Lyre or sonnet,
All my life's buried here,
Heap earth upon it.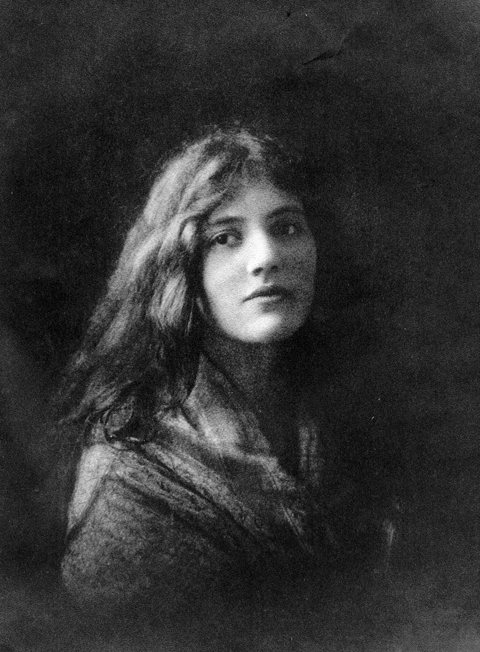 William Butler Yeats was the most famous Irish poet of all time, and his poems of unrequited love for the beautiful and dangerous revolutionary Maud Gonne have left her almost as famous. The first poem below is a loose translation of a Ronsard poem, in which Yeats imagines the love of his life in her later years, tending a fire.

When You Are Old
by William Butler Yeats

When you are old and grey and full of sleep,
And nodding by the fire, take down this book,
And slowly read, and dream of the soft look
Your eyes had once, and of their shadows deep;

How many loved your moments of glad grace,
And loved your beauty with love false or true,
But one man loved the pilgrim soul in you,
And loved the sorrows of your changing face;

And bending down beside the glowing bars,
Murmur, a little sadly, how Love fled
And paced upon the mountains overhead
And hid his face amid a crowd of stars.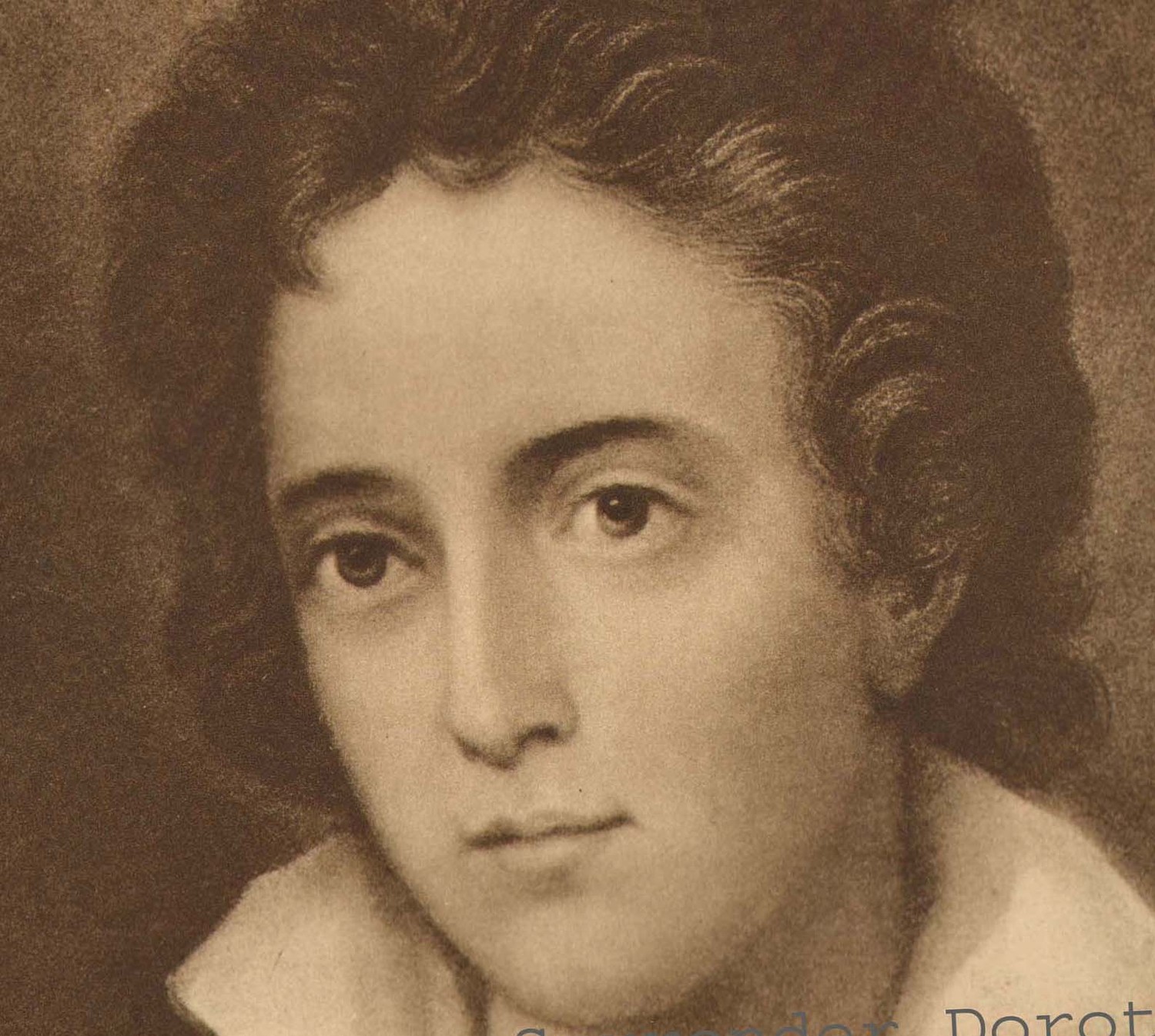 Percy Bysshe Shelley was one of a number of great Romantic poets who died many, many years before their time. Others include John Keats, Lord Byron, Robert Burns, Wilfred Owen, Hart Crane, Sylvia Plath, and the "marvelous boy" who helped kickstart the Romantic movement, Thomas Chatteron. Shelley's touch with meter and rhyme was exquisite. Several of his poems can be found on the Masters page of The HyperTexts. Percy and Mary Wollstonecraft Shelley may have been the most notorious married couple of their era. He was a dashing romantic poet and heretic who wrote a tract, "The Necessity of Atheism," that got him expelled from Oxford. She was the daughter of one of the earliest feminist writers of note, Mary Wollstonecraft, and the liberal philosopher William Godwin. The spent the summer of 1816 with Lord Byron. It was at this time that Mary conceived the story that became her famous gothic novel Frankenstein. Six years later, her husband drowned at sea at age thirty. Who knows what he would have accomplished if he had lived longer, but he is still considered to be one of the greatest English poets.

Ozymandias
by Percy Bysshe Shelley

I met a traveller from an antique land
Who said: Two vast and trunkless legs of stone
Stand in the desert. Near them, on the sand,
Half sunk, a shattered visage lies, whose frown,
And wrinkled lip, and sneer of cold command,
Tell that its sculptor well those passions read
Which yet survive, stamped on these lifeless things,
The hand that mocked them, and the heart that fed;
And on the pedestal these words appear:
"My name is Ozymandias, king of kings:
Look on my works, ye Mighty, and despair!"
Nothing beside remains. Round the decay
Of that colossal wreck, boundless and bare
The lone and level sands stretch far away.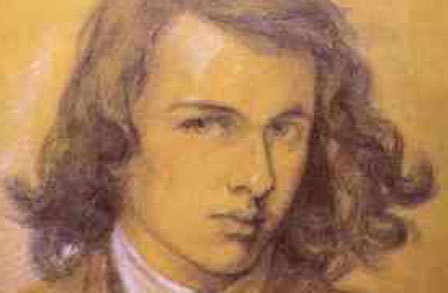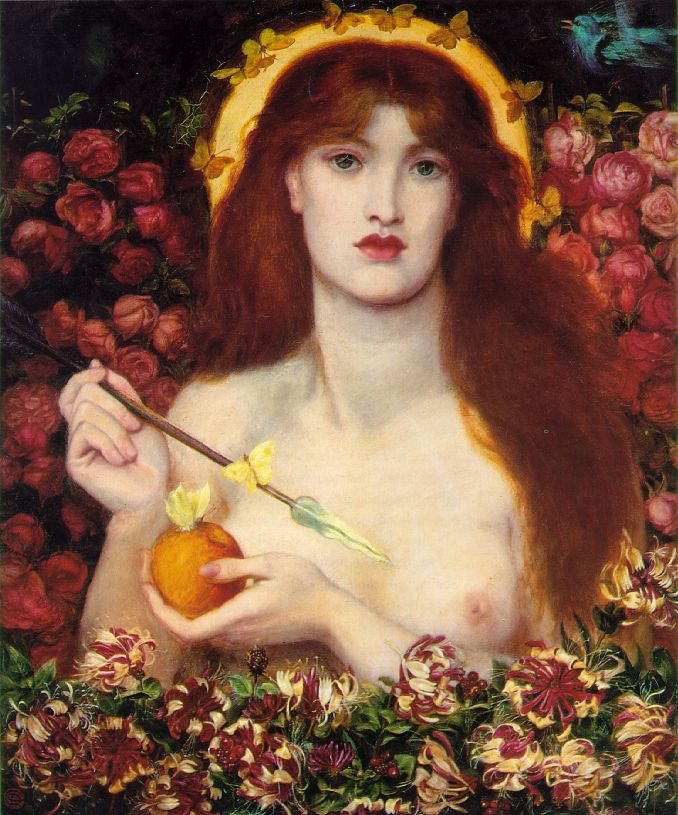 Dante Gabriel Rossetti was an English romantic poet, painter, illustrator and translator. He was also one of the founders of the Pre-Raphaelite Brotherhood. His art was characterized by sensuality and medieval revivalism. In 1850 he met Elizabeth Siddal (pictured above), who became his model, his passion, and eventually in 1860, his wife.

Sudden Light
by Dante Gabriel Rossetti

I have been here before,
But when or how I cannot tell:
I know the grass beyond the door,
The sweet keen smell,
The sighing sound, the lights around the shore.

You have been mine before,—
How long ago I may not know:
But just when at that swallow's soar
Your neck turned so,
Some veil did fall,—I knew it all of yore.

Has this been thus before?
And shall not thus time's eddying flight
Still with our lives our love restore
In death's despite,
And day and night yield one delight once more?

Dante Gabriel Rossetti's sister Christina was also a poet, and perhaps the better of the two.

Song
by Christina Rossetti

When I am dead, my dearest,
Sing no sad songs for me;
Plant thou no roses at my head,
Nor shady cypress tree:
Be the green grass above me
With showers and dewdrops wet;
And if thou wilt, remember,
And if thou wilt, forget.

I shall not see the shadows,
I shall not feel the rain;
I shall not hear the nightingale
Sing on, as if in pain:
And dreaming through the twilight
That doth not rise nor set,
Haply I may remember,
And haply may forget.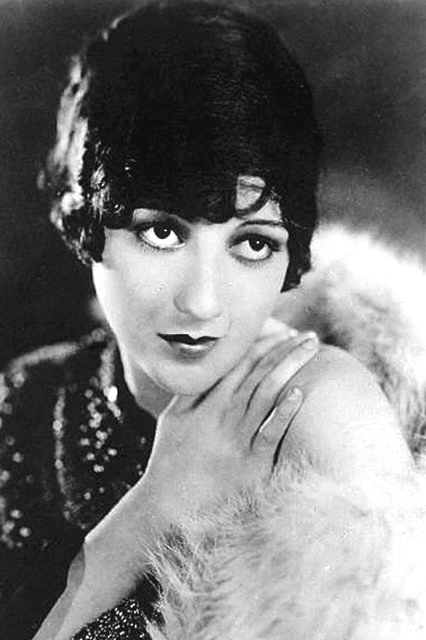 Elinor Wylie "was famous during her life almost as much for her ethereal beauty and personality as for her melodious, sensuous poetry."

Cold-Blooded Creatures
by Elinor Wylie

Man, the egregious egoist
(In mystery the twig is bent)
Imagines, by some mental twist,
That he alone is sentient

Of the intolerable load
That on all living creatures lies,
Nor stoops to pity in the toad
The speechless sorrow of his eyes.

He asks no questions of the snake,
Nor plumbs the phosphorescent gloom
Where lidless fishes, broad awake,
Swim staring at a nightmare doom.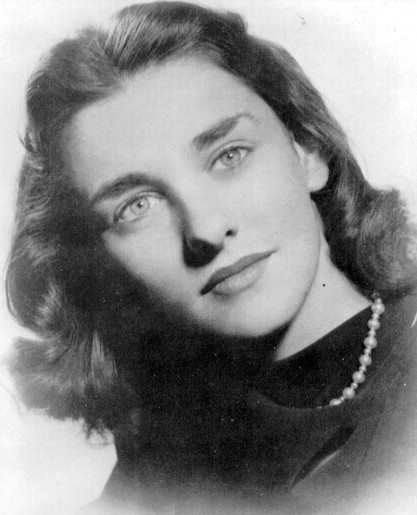 Anne Sexton w

as

a model who became a confessional poet, writing about intimate aspects of her life, after her doctor suggested that she take up poetry as a form of therapy. She studied under Robert Lowell at Boston University, where Sylvia Plath was one of her classmates. Sexton won the Pulitzer Prize for Poetry in 1967, but later committed suicide via carbon monoxide poisoning. Topics she covered in her poems included adultery, masturbation, menstruation, abortion, despair and suicide.

The Truth the Dead Know
by Anne Sexton

For my Mother, born March 1902, died March 1959
and my Father, born February 1900, died June 1959

Gone, I say and walk from church,
refusing the stiff procession to the grave,
letting the dead ride alone in the hearse.
It is June. I am tired of being brave.

We drive to the Cape. I cultivate
myself where the sun gutters from the sky,
where the sea swings in like an iron gate
and we touch. In another country people die.

My darling, the wind falls in like stones
from the whitehearted water and when we touch
we enter touch entirely. No one's alone.
Men kill for this, or for as much.

And what of the dead? They lie without shoes
in the stone boats. They are more like stone
than the sea would be if it stopped. They refuse
to be blessed, throat, eye and knucklebone.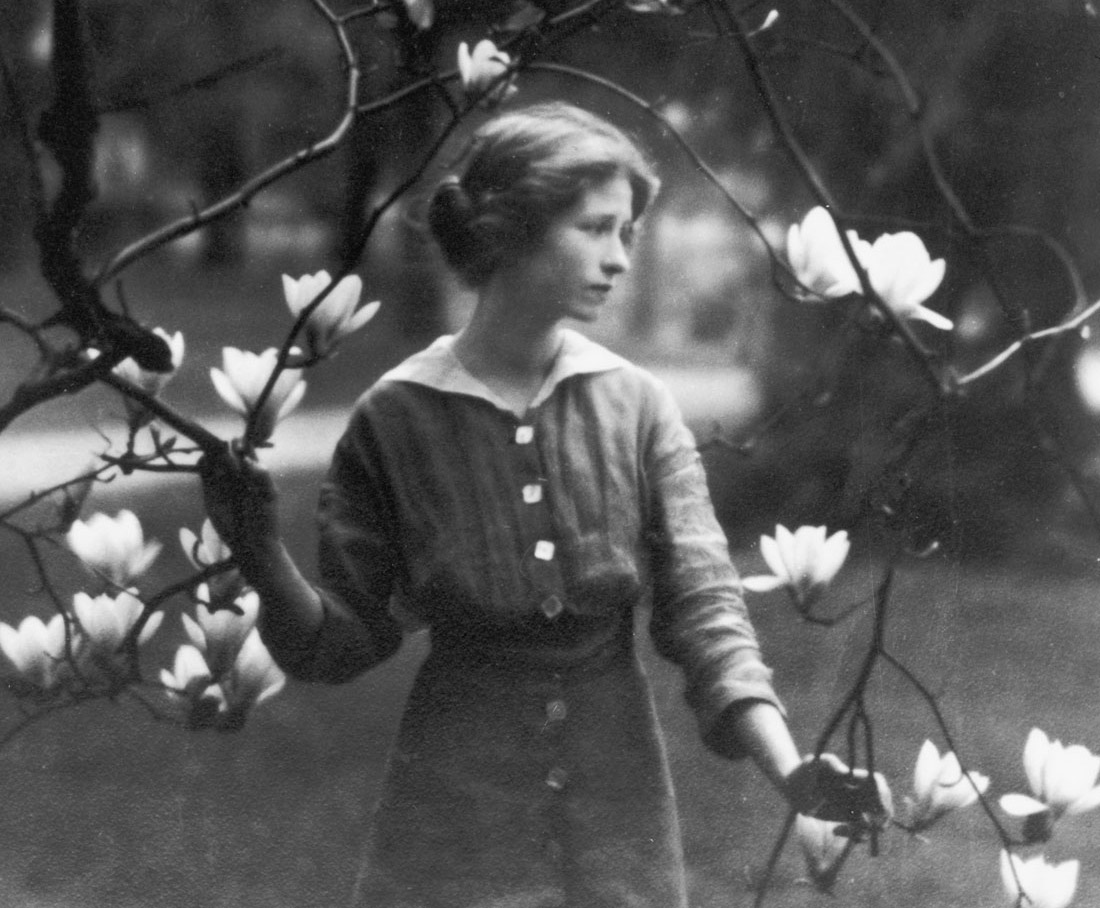 Edna St. Vincent Millay was the first woman to win a Pulitzer Prize for poetry. She was openly bisexual and had affairs with other women and married men. When she finally married, hers was an open marriage. Her 1920 poetry collection A Few Figs From Thistles drew controversy for its novel exploration of female sexuality. She was one of the earliest and strongest voices for what became known as feminism. One of the recurring themes of her poetry was that men might use her body, but not possess her or have any claim over her. (And perhaps that their desire for her body gave her the upper hand in relationships.) She was also one of the best modern writer of sonnets, if not the best.

Dirge Without Music
by Edna St. Vincent Millay

I am not resigned to the shutting away of loving hearts in the hard ground.
So it is, and so it will be, for so it has been, time out of mind:
Into the darkness they go, the wise and the lovely. Crowned
With lilies and with laurel they go; but I am not resigned.
Lovers and thinkers, into the earth with you.
Be one with the dull, the indiscriminate dust.
A fragment of what you felt, of what you knew,
A formula, a phrase remains,—but the best is lost.
The answers quick & keen, the honest look, the laughter, the love,—
They are gone. They have gone to feed the roses. Elegant and curled
Is the blossom. Fragrant is the blossom. I know. But I do not approve.
More precious was the light in your eyes than all the roses in the world.
Down, down, down into the darkness of the grave
Gently they go, the beautiful, the tender, the kind;
Quietly they go, the intelligent, the witty, the brave.
I know. But I do not approve. And I am not resigned.

I, Being Born a Woman, and Distressed
by Edna St. Vincent Millay

I, being born a woman, and distressed
By all the needs and notions of my kind,
Am urged by your propinquity to find
Your person fair, and feel a certain zest
To bear your body's weight upon my breast:
So subtly is the fume of life designed,
To clarify the pulse and cloud the mind,
And leave me once again undone, possessed.
Think not for this, however, this poor treason
Of my stout blood against my staggering brain,
I shall remember you with love, or season
My scorn with pity — let me make it plain:
I find this frenzy insufficient reason
For conversation when we meet again.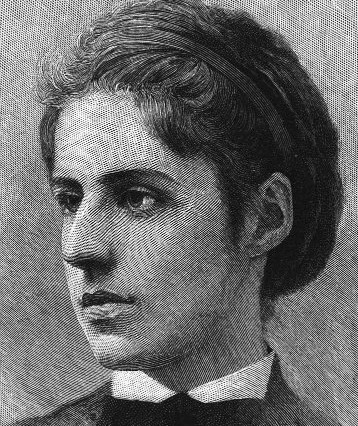 When this now-famous sonnet was written in 1883 it barely caused a ripple. When its author died in 1887, the poem wasn't even mentioned in her obituary. And yet today, most Americans can probably recite a line or two, or at least recognize the most famous lines when quoted. Emma Lazarus's "The New Colossus" did not create much of a stir until it was affixed inside the base of the Statue of Liberty in 1903. Since then the poem has changed the perceived meaning and purpose of the Statue of Liberty itself. As a gift from the government of France, purchased with coins donated by French school children, the Statue was meant to symbolize the hard-won liberty of two nations that had become friends. Today, thanks to Lazarus's sonnet, "Lady Liberty" is better known as a beacon to immigrants and a welcoming to America. According to John T. Cunningham, "The Statue of Liberty was not conceived and sculpted as a symbol of immigration, but it quickly became so as immigrant ships passed under the statue. However, it was Lazarus's poem that permanently stamped on Miss Liberty the role of unofficial greeter of incoming immigrants." Paul Auster agreed, saying, "Bartholdi's gigantic effigy was originally intended as a monument to the principles of international republicanism, but 'The New Colossus' reinvented the statue's purpose, turning Liberty into a welcoming mother, a symbol of hope to the outcasts and downtrodden of the world."

The New Colossus
by Emma Lazarus

Not like the brazen giant of Greek fame,
With conquering limbs astride from land to land;
Here at our sea-washed, sunset gates shall stand
A mighty woman with a torch, whose flame
Is the imprisoned lightning, and her name
Mother of Exiles. From her beacon-hand
Glows world-wide welcome; her mild eyes command
The air-bridged harbor that twin cities frame.
"Keep, ancient lands, your storied pomp!" cries she
With silent lips. "Give me your tired, your poor,
Your huddled masses yearning to breathe free,
The wretched refuse of your teeming shore.
Send these, the homeless, tempest-tost to me,
I lift my lamp beside the golden door!"



Archaic Torso of Apollo
by Rainer Maria Rilke
loose translation by Michael R. Burch

We cannot know the beheaded god
nor his eyes' forfeited visions. But still
the figure's trunk glows with the strange vitality
of a lamp lit from within, while his composed will
emanates dynamism. Otherwise
the firmly muscled abdomen could not beguile us,
nor the centering loins make us smile
at the thought of their generative animus.
Otherwise the stone might seem deficient,
unworthy of the broad shoulders, of the groin
projecting procreation's triangular spearhead upwards,
unworthy of the living impulse blazing wildly within
like an inchoate star—demanding our belief.
You must change your life.

TRANSLATOR'S NOTE: I believe this is a poem about a major resolution: changing the very nature of one's life. While

it

is only my personal interpretation of the poem, I think Rilke was saying to himself: "I must change my life." Why? Perhaps because he wanted to be a real artist, and when confronted with real, dynamic, living-and-breathing art of the sculptor Rodin, he realized that he had to inject the same vital and muscular elements into his poetry. Michelangelo said that he saw the angel in a block of marble, then freed it. Perhaps Rilke had to find the dynamic image of Apollo, the God of Poetry, in his materials, which were paper, ink and his imagination.—Michael R. Burch



Rondel
by Kevin N. Roberts

Our time has passed on swift and careless feet,
With sighs and smiles and songs both sad and sweet.
Our perfect hours have grown and gone so fast,
And these are things we never can repeat.
Though we might plead and pray that it would last,
Our time has passed.

Like shreds of mist entangled in a tree,
Like surf and sea foam on a foaming sea,
Like all good things we know can never last,
Too soon we'll see the end of you and me.
Despite the days and realms that we amassed,
Our time has passed.

This is an interesting poem, not only because it's sad and lovely, but because the poet, Kevin Nicholas Roberts, claimed to be the reincarnation of Algernon Charles Swinburne! And it was Swinburne who introduced the rondel to English poetry, adapting it from the French rondeau. You can learn more about Kevin Roberts and read more of his poems by clicking his hyperlinked name.



Those Winter Sundays
by Robert Hayden

Sundays too my father got up early
and put his clothes on in the blueblack cold,
then with cracked hands that ached
from labor in the weekday weather made
banked fires blaze. No one ever thanked him.
I'd wake and hear the cold splintering, breaking.
When the rooms were warm, he'd call,
and slowly I would rise and dress,
fearing the chronic angers of that house,
Speaking indifferently to him,
who had driven out the cold
and polished my good shoes as well.
What did I know, what did I know
of love's austere and lonely offices?

Robert Hayden is probably an unknown or undervalued poet to most readers today, but every reader should be intimately familiar with this wonderful poem. "Those Winter Sundays" illustrates, I believe, how one stellar poem can make a poet immortal. I may never remember another poem by Hayden, but I will certainly never forget this one.



Do not stand at my grave and weep
by Mary Elizabeth Frye

Do not stand at my grave and weep:
I am not there; I do not sleep.
I am a thousand winds that blow,
I am the diamond glints on snow,
I am the sun on ripened grain,
I am the gentle autumn rain.
When you awaken in the morning's hush
I am the swift uplifting rush
Of quiet birds in circling flight.
I am the soft starshine at night.
Do not stand at my grave and cry:
I am not there; I did not die.

"Do not stand at my grave and weep" is a consoling elegy with a mysterious genesis, as it was written by Mary Elizabeth Frye (1905-2004), a Baltimore housewife who lacked a formal education, having been orphaned at age three. She had never written poetry before. Frye wrote the poem on a ripped-off piece of a brown grocery bag, in a burst of compassion for a Jewish girl who had fled the Holocaust

only to

receive news that her mother had died in Germany. The girl was weeping inconsolably because she couldn't visit her mother's grave to share her tears of love and bereavement. When the poem was named Britain's most popular poem in a 1996 Bookworm poll, with more than 30,000 call-in votes despite not being one of the critics' nominations, an unlettered orphan girl had seemingly surpassed all England's many cultured and degreed ivory towerists in the public's estimation. Although the poem's origin was disputed for some time (it had been attributed to Native American and other sources), Frye's authorship was confirmed in 1998 after investigative research by Abigail Van Buren, the newspaper columnist better known as "Dear Abby." The poem has also been called "I Am" due to its rather biblical repetitions of the phrase. Frye never formally published or copyrighted the poem, so we believe it is in the public domain and can be shared, although we recommend that it not be used for commercial purposes, since Frye never tried to profit from it herself.

Here is a printable version of Mary Elizabeth Frye's "Do Not Stand at My Grave and Weep" which is not copyrighted and is thus in the public domain.


Acquainted With The Night
by Robert Frost

I have been one acquainted with the night.
I have walked out in rain—and back in rain.
I have outwalked the furthest city light.

I have looked down the saddest city lane.
I have passed by the watchman on his beat
And dropped my eyes, unwilling to explain.

I have stood still and stopped the sound of feet
When far away an interrupted cry
Came over houses from another street,

But not to call me back or say good-by;
And further still at an unearthly height,
One luminary clock against the sky

Proclaimed the time was neither wrong nor right.
I have been one acquainted with the night.

Robert Frost was well-acquainted with darkness, because members of his family wrestled with depression and insanity. My interpretation of the poem is that night symbolizes the speaker's depression, loneliness and feelings of alienation. And while in poetry light often symbolizes the brighter aspects of life, here the appearance of light is neutral, not helpful. While the poem is written in iambic pentameter and has fourteen lines like a traditional sonnet, it employs a terza rima rhyme scheme with the pattern aba bcb cdc dad aa. There is even an element of the villanelle, a refrain, as the first line is repeated at the end of the poem.



Sweet Rose of Virtue
by William Dunbar [1460-1525]
loose translation by Michael R. Burch

Sweet rose of virtue and of gentleness,
delightful lily of youthful wantonness,
richest in bounty and in beauty clear
and in every virtue that is held most dear―
except only that you are merciless.

Into your garden, today, I followed you;
there I saw flowers of freshest hue,
both white and red, delightful to see,
and wholesome herbs, waving resplendently―
yet nowhere, one leaf or flower of rue.

I fear that March with his last arctic blast
has slain my fair rose of pallid and gentle cast,
whose piteous death does my heart such pain
that, if I could, I would compose her roots again―
so comforting her bowering leaves have been.

William Dunbar's wonderful "Sweet Rose of Virtue" is one of my favorite poems from the early days of English poetry. I chose to translate it myself, to make it more accessible to modern readers. While Robert Burns is generally considered to be the greatest Scottish poet, and for very good reasons, his ancient peer William Dunbar should definitely remain in the discussion.



The Unreturning
by Wilfred Owen

Suddenly night crushed out the day and hurled
Her remnants over cloud-peaks, thunder-walled.
Then fell a stillness such as harks appalled
When far-gone dead return upon the world.

There watched I for the Dead; but no ghost woke.
Each one whom Life exiled I named and called.
But they were all too far, or dumbed, or thralled,
And never one fared back to me or spoke.

Then peered the indefinite unshapen dawn
With vacant gloaming, sad as half-lit minds,
The weak-limned hour when sick men's sighs are drained.
And while I wondered on their being withdrawn,
Gagged by the smothering Wing which none unbinds,
I dreaded even a heaven with doors so chained.

Wilfred Owen, in my opinion, is a war poet without peer and one of the first great modern poets. His poem "Dulce et Decorum Est" may be the best graphic anti-war poem in the English language, and perhaps in any language. If man ever grows wise enough to abolish war, Wilfred Owen's voice, echoed in thousands of other poems and songs through the years, will surely have been a major catalyst. Other poets described the "glory" of war, but Owen conveyed war's horrendously gory nature.



The Death of a Toad
by Richard Wilbur

A toad the power mower caught,
Chewed and clipped of a leg, with a hobbling hop has got
To the garden verge, and sanctuaried him
Under the cineraria leaves, in the shade
Of the ashen and heartshaped leaves, in a dim,
Low, and a final glade.

The rare original heartsblood goes,
Spends in the earthen hide, in the folds and wizenings, flows
In the gutters of the banked and staring eyes. He lies
As still as if he would return to stone,
And soundlessly attending, dies
Toward some deep monotone,

Toward misted and ebullient seas
And cooling shores, toward lost Amphibia's emperies.
Day dwindles, drowning and at length is gone
In the wide and antique eyes, which still appear
To watch, across the castrate lawn,
The haggard daylight steer.

I can't remember where I first read "The Death of a Toad" by Richard Wilbur, but the poem haunted me until I finally rediscovered it many years later, flipping through the pages of a poetry anthology in a bookstore. I had forgotten the poem's title and its poet's name, but I had never been able to forget its words' magic. So I am placing it high on this page, wanting to be sure other readers are able to enjoy what I missed for so many years.



Bread and Music
by Conrad Aiken

Music I heard with you was more than music,
And bread I broke with you was more than bread;
Now that I am without you, all is desolate;
All that was once so beautiful is dead.

Your hands once touched this table and this silver,
And I have seen your fingers hold this glass.
These things do not remember you, belovèd,
And yet your touch upon them will not pass.

For it was in my heart you moved among them,
And blessed them with your hands and with your eyes;
And in my heart they will remember always,—
They knew you once, O beautiful and wise.

Conrad Aiken, in his best poems, rivals T. S. Eliot, Wallace Stevens and Hart Crane as masters of modern English poetic meter. Aiken's lovely and intensely touching "Bread and Music" is one of my very favorite poems, regardless of era.



Excerpts from "More Poems"
by A. E. Housman

I - Easter Hymn

If in that Syrian garden, ages slain,
You sleep, and know not you are dead in vain,
Nor even in dreams behold how dark and bright
Ascends in smoke and fire by day and night
The hate you died to quench and could but fan,
Sleep well and see no morning, son of man.

But if, the grave rent and the stone rolled by,
At the right hand of majesty on high
You sit, and sitting so remember yet
Your tears, your agony and bloody sweat,
Your cross and passion and the life you gave,
Bow hither out of heaven and see and save.

A. E. Housman, to my knowledge, never wrote a conventional sonnet. But this poem fits my definition of a sonnet as a "little song" of a

round

fourteen lines. Housman was an atheist, but this poem seems better than certain versions of Christianity to me, as Housman doesn't ask that only people who agree with his "faith" be saved. I interpret it as a plea for everyone to be saved, if anyone is listening above.



Autumn Day
by Rainer Maria Rilke
loose translation by Michael R. Burch

Lord, it is time! Let the immense summer go!
Lay your long shadows over the sundials
and over the meadows, let the free winds blow.
Command the late fruits to fatten and shine;
O, grant them another Mediterranean hour!
Urge them to completion, and with power
convey final sweetness to the sagging vine.
Who has no house now, never will build one.
Who's alone now, shall continue alone;
he'll wake, read, write long letters to friends,
and pace the tree-lined pathways up and down,
restlessly, as autumn leaves drift and descend.

This is my modern English translation of one of Rilke's less familiar poems. I hope I did it justice. In the process of translating the poem, I consulted translations by Robert Bly, Guntram Deichsel, M. D. Herter Norton, Steven Gerard Wagner and others.



The World Is Too Much With Us
by William Wordsworth

The world is too much with us; late and soon,
Getting and spending, we lay waste our powers:
Little we see in Nature that is ours;
We have given our hearts away, a sordid boon!
This Sea that bares her bosom to the moon;
The winds that will be howling at all hours,
And are up-gathered now like sleeping flowers;
For this, for everything, we are out of tune;
It moves us not.—Great God! I'd rather be
A Pagan suckled in a creed outworn;
So might I, standing on this pleasant lea,
Have glimpses that would make me less forlorn;
Have sight of Proteus rising from the sea;
Or hear old Triton blow his wreathèd horn.

Composed Upon Westminster Bridge, September 3, 1802
by William Wordsworth

Earth has not anything to show more fair:
Dull would he be of soul who could pass by
A sight so touching in its majesty:
This City now doth, like a garment, wear
The beauty of the morning; silent, bare,
Ships, towers, domes, theatres, and temples lie
Open unto the fields, and to the sky;
All bright and glittering in the smokeless air.
Never did sun more beautifully steep
In his first splendour, valley, rock, or hill;
Ne'er saw I, never felt, a calm so deep!
The river glideth at his own sweet will:
Dear God! the very houses seem asleep;
And all that mighty heart is lying still!

It Is a Beauteous Evening, Calm And Free
by William Wordsworth

It is a beauteous evening, calm and free,
The holy time is quiet as a Nun
Breathless with adoration; the broad sun
Is sinking down in its tranquillity;
The gentleness of heaven broods o'er the Sea:
Listen! the mighty Being is awake,
And doth with his eternal motion make
A sound like thunder—everlastingly.
Dear Child! dear Girl! that walkest with me here,
If thou appear untouched by solemn thought,
Thy nature is not therefore less divine:
Thou liest in Abraham's bosom all the year;
And worship'st at the Temple's inner shrine,
God being with thee when we know it not.



Work Without Hope
by Samuel Taylor Coleridge

Lines Composed 21st February 1825

All Nature seems at work. Slugs leave their lair—
The bees are stirring—birds are on the wing—
And Winter slumbering in the open air,
Wears on his smiling face a dream of Spring!
And I the while, the sole unbusy thing,
Nor honey make, nor pair, nor build, nor sing.

Yet well I ken the banks where amaranths blow,
Have traced the fount whence streams of nectar flow.
Bloom, O ye amaranths! bloom for whom ye may,
For me ye bloom not! Glide, rich streams, away!
With lips unbrightened, wreathless brow, I stroll:
And would you learn the spells that drowse my soul?
Work without Hope draws nectar in a sieve,
And Hope without an object cannot live.



Leda and the Swan
by William Butler Yeats

A sudden blow: the great wings beating still
Above the staggering girl, her thighs caressed
By the dark webs, her nape caught in his bill,
He holds her helpless breast upon his breast.

How can those terrified vague fingers push
The feathered glory from her loosening thighs?
And how can body, laid in that white rush,
But feel the strange heart beating where it lies?

A shudder in the loins engenders there
The broken wall, the burning roof and tower
And Agamemnon dead.
Being so caught up,
So mastered by the brute blood of the air,
Did she put on his knowledge with his power
Before the indifferent beak could let her drop?

W. B. Yeats was probably the last of the great Romantics and the first of the great Modernists. He wrote a good number of truly great poems, and remains an essential poet of the highest rank. Other poems of his that I especially love include "An Irish Airman Foresees His Death," "The Wild Swans at Coole" and "Leda and the Swan." Several of his poems can be found on the Masters page of The HyperTexts.



Love Is Not All
by Edna St. Vincent Millay

Love is not all: It is not meat nor drink
Nor slumber nor a roof against the rain,
Nor yet a floating spar to men that sink
and rise and sink and rise and sink again.
Love cannot fill the thickened lung with breath
Nor clean the blood, nor set the fractured bone;
Yet many a man is making friends with death
even as I speak, for lack of love alone.
It well may be that in a difficult hour,
pinned down by need and moaning for release
or nagged by want past resolution's power,
I might be driven to sell your love for peace,
Or trade the memory of this night for food.
It may well be. I do not think I would.

If I should learn, in some quite casual way
by Edna St. Vincent Millay

If I should learn, in some quite casual way,
That you were gone, not to return again—
Read from the back-page of a paper, say,
Held by a neighbor in a subway train,
How at the corner of this avenue
And such a street (so are the papers filled)
A hurrying man—who happened to be you—
At noon to-day had happened to be killed,
I should not cry aloud—I could not cry
Aloud, or wring my hands in such a place—
I should but watch the station lights rush by
With a more careful interest on my face,
Or raise my eyes and read with greater care
Where to store furs and how to treat the hair.

Not in a silver casket cool with pearls
by Edna St. Vincent Millay

Not in a silver casket cool with pearls
Or rich with red corundum or with blue,
Locked, and the key withheld, as other girls
Have given their loves, I give my love to you;
Not in a lovers'-knot, not in a ring
Worked in such fashion, and the legend plain—
Semper fidelis, where a secret spring
Kennels a drop of mischief for the brain:
Love in the open hand, no thing but that,
Ungemmed, unhidden, wishing not to hurt,
As one should bring you cowslips in a hat
Swung from the hand, or apples in her skirt,
I bring you, calling out as children do:
"Look what I have!—And these are all for you."

Millay is not just another penner of sonnets. Her sonnets sparkle with life, lust and wit amid the foreshadowing of death. She also has an interesting quality of resolve: she seems willing to give herself to men, but not to give herself away. If she is playing games, she is playing them knowingly, and probably understands the rules better than her partners.



Distant light
by Walid Khazindar

Harsh and cold
autumn holds to it our naked trees:
If only you would free, at least, the sparrows
from the tips of your fingers
and release a smile, a small smile
from the imprisoned cry I see.
Sing! Can we sing
as if we were light, hand in hand
sheltered in shade, under a strong sun?
Will you remain, this way
stoking the fire, more beautiful than necessary, and quiet?
Darkness intensifies
and the distant light is our only consolation—
that one, which from the beginning
has, little by little, been flickering
and is now about to go out.
Come to me. Closer and closer.
I don't want to know my hand from yours.
And let's beware of sleep, lest the snow smother us.

Translated by Khaled Mattawa from the author's collections Ghuruf Ta'isha (Dar al-Fikr, Beirut, 1992) and Satwat al-Masa (Dar Bissan, Beirut, 1996). Reprinted from Banipal No 6. Translation copyright Banipal and translator. All rights reserved. Walid Khazindar was born in 1950 in GazaCity. He is considered one of the best Palestinian poets; his poetry has been said to be "characterized by metaphoric originality and a novel thematic approach unprecedented in Arabic poetry." He was awarded the first Palestine Prize for Poetry in 1997.



Piano
by D. H. Lawrence

Softly, in the dusk, a woman is singing to me;
Taking me back down the vista of years, till I see
A child sitting under the piano, in the boom of the tingling strings
And pressing the small, poised feet of a mother who smiles as she sings.
In spite of myself, the insidious mastery of song
Betrays me back, till the heart of me weeps to belong
To the old Sunday evenings at home, with winter outside
And hymns in the cozy parlor, the tinkling piano our guide.
So now it is vain for the singer to burst into clamor
With the great black piano appassionato. The glamour
Of childish days is upon me, my manhood is cast
Down in the flood of remembrance, I weep like a child for the past.

D. H. Lawrence is better known today for his novels than for his poetry, but "Piano" is an immortal poem, and thus makes Lawrence an immortal poet.



Non sum qualis eram bonae sub regno Cynarae
by Ernest Dowson

"I am not as I was under the reign of the good Cynara"—Horace

Last night, ah, yesternight, betwixt her lips and mine
There fell thy shadow, Cynara! thy breath was shed
Upon my soul between the kisses and the wine;
And I was desolate and sick of an old passion,
Yea, I was desolate and bowed my head:
I have been faithful to thee, Cynara! in my fashion.

All night upon mine heart I felt her warm heart beat,
Night-long within mine arms in love and sleep she lay;
Surely the kisses of her bought red mouth were sweet;
But I was desolate and sick of an old passion,
When I awoke and found the dawn was gray:
I have been faithful to you, Cynara! in my fashion.

I have forgot much, Cynara! gone with the wind,
Flung roses, roses riotously with the throng,
Dancing, to put thy pale, lost lilies out of mind;
But I was desolate and sick of an old passion,
Yea, all the time, because the dance was long;
I have been faithful to thee, Cynara! in my fashion.

I cried for madder music and for stronger wine,
But when the feast is finished and the lamps expire,
Then falls thy shadow, Cynara! the night is thine;
And I am desolate and sick of an old passion,
Yea, hungry for the lips of my desire:
I have been faithful to thee, Cynara! in my fashion.

Ernest Dowson's influence on T. S. Eliot is obvious, and anyone who reads his best poems can easily understand the attraction. Other writers unabashedly "borrowed" phrases from Dowson: "gone with the wind," "the days of wine and roses," "hollow lands," etc. The best poets write memorable lines, and Dowson's best poems are full of memorable lines. Several of his poems can be found on the Masters page of The HyperTexts.



The Snow Man
by Wallace Stevens

One must have a mind of winter
To regard the frost and the boughs
Of the pine-trees crusted with snow;

And have been cold a long time
To behold the junipers shagged with ice,
The spruces rough in the distant glitter

Of the January sun; and not to think
Of any misery in the sound of the wind,
In the sound of a few leaves,

Which is the sound of the land
Full of the same wind
That is blowing in the same bare place

For the listener, who listens in the snow,
And, nothing himself, beholds
Nothing that is not there and the nothing that is.

Final Soliloquy of the Interior Paramour
by Wallace Stevens

Light the first light of evening, as in a room
In which we rest and, for small reason, think
The world imagined is the ultimate good.

This is, therefore, the intensest rendezvous.
It is in that thought that we collect ourselves,
Out of all the indifferences, into one thing:

Within a single thing, a single shawl
Wrapped tightly round us, since we are poor, a warmth,
A light, a power, the miraculous influence.

Here, now, we forget each other and ourselves.
We feel the obscurity of an order, a whole,
A knowledge, that which arranged the rendezvous.

Within its vital boundary, in the mind.
We say God and the imagination are one ...
How high that highest candle lights the dark.

Out of this same light, out of the central mind,
We make a dwelling in the evening air,
In which being there together is enough.

Tea at the Palaz of Hoon
by Wallace Stevens

Not less because in purple I descended
The western day through what you called
The loneliest air, not less was I myself.

What was the ointment sprinkled on my beard?
What were the hymns that buzzed beside my ears?
What was the sea whose tide swept through me there?

Out of my mind the golden ointment rained,
And my ears made the blowing hymns they heard.
I was myself the compass of that sea:

I was the world in which I walked, and what I saw
Or heard or felt came not but from myself;
And there I found myself more truly and more strange.

Wallace Stevens is one of the very best modern poets, if not the best. My favorites among his poems include "Sunday Morning," "The Snow Man," "The Man Whose Pharynx Was Bad" and "Tea at the Palaz of Hoon." Several of his poems can be found on the Masters page of The HyperTexts. If I understand Stevens correctly

―and it's quite possible that I don't―he spent a lot of time considering what one might call "the meaning of life." He apparently didn't believe in the "gods" of human religion. He did however seem to embrace, to some degree, the idea of Romantics like William Blake that divinity lies in the human, and particularly in the human imagination. Stevens called poets "priests of the invisible" and invisible things are products of the imagination. We can create castles in our minds (and even lovers to inhabit them!). When Stevens says "How high the highest candle lights the dark," he may be thinking of the great poetic and artistic works of the imagination. And we who are lucky enough to read his superb poem may be glimpsing the light of that high, illuminating candle.





Mouse's Nest
by John Clare

I found a ball of grass among the hay
And progged it as I passed and went away;
And when I looked I fancied something stirred,
And turned again and hoped to catch the bird —
When out an old mouse bolted in the wheats
With all her young ones hanging at her teats;
She looked so odd and so grotesque to me,
I ran and wondered what the thing could be,
And pushed the knapweed bunches where I stood;
Then the mouse hurried from the craking brood.
The young ones squeaked, and as I went away
She found her nest again among the hay.
The water o'er the pebbles scarce could run
And broad old cesspools glittered in the sun.

John Clare, while perhaps not a Romantic poet in the style of Shelley and Keats, was a Romantic inasmuch as he could get "down and dirty" with the best of them. He may be the direct ancestor of poets like Robinson Jeffers, who wrote truthfully about nature and seemed to scorn "sheen" in poetry.




A Noiseless Patient Spider
by Walt Whitman

A noiseless patient spider,
I mark'd where on a little promontory it stood isolated,
Mark'd how to explore the vacant vast surrounding,
It launch'd forth filament, filament, filament, out of itself,
Ever unreeling them, ever tirelessly speeding them.

And you O my soul where you stand,
Surrounded, detached, in measureless oceans of space,
Ceaselessly musing, venturing, throwing, seeking the spheres to connect them,
Till the bridge you will need be form'd, till the ductile anchor hold,
Till the gossamer thread you fling catch somewhere, O my soul.

When I Heard The Learn'd Astronomer
by Walt Whitman

When I heard the learn'd astronomer,
When the proofs, the figures, were ranged in columns before me,
When I was shown the charts and diagrams, to add, divide, and measure them,
When I sitting heard the astronomer where he lectured with much applause in the lecture-room,
How soon unaccountable I became tired and sick,
Till rising and gliding out I wander'd off by myself,
In the mystical moist night-air, and from time to time,
Look'd up in perfect silence at the stars.

Walt Whitman is one of the most important poets of all time, not only because his best poems are masterpieces, but because of his influence on other poets, and on the American psyche. "A Noiseless Patient Spider" is a wonderfully mystical poem by America's Merlin. You can find a number of his poems on the Masters page of The HyperTexts.



In My Craft Or Sullen Art
by Dylan Thomas

In my craft or sullen art
Exercised in the still night
When only the moon rages
And the lovers lie abed
With all their griefs in their arms,
I labour by singing light
Not for ambition or bread
Or the strut and trade of charms
On the ivory stages
But for the common wages
Of their most secret heart.
Not for the proud man apart
From the raging moon I write
On these spindrift pages
Nor for the towering dead
With their nightingales and psalms
But for the lovers, their arms
Round the griefs of the ages,
Who pay no praise or wages
Nor heed my craft or art.

In poems like "Do Not Go Gentle into that Good Night," "In My Craft or Sullen Art" and "Fern Hill" the Welsh poet Dylan Thomas ranks with any poet who ever wrote in English. Several of his poems can be found on the Masters page of The HyperTexts.



The Garden
by Ezra Pound

Like a skein of loose silk blown against a wall
She walks by the railing of a path in Kensington Gardens,
And she is dying piece-meal
of a sort of emotional anemia.



And round about there is a rabble
Of the filthy, sturdy, unkillable infants of the very poor.
They shall inherit the earth.

In her is the end of breeding.
Her boredom is exquisite and excessive.

She would like some one to speak to her,
And is almost afraid that I
will commit that indiscretion.

Ezra Pound is not one of my favorite poets, but this poem is a wonderful miniature of English society, captured in a poem for the ages.



I - Easter Hymn
by A. E. Housman

If in that Syrian garden, ages slain,
You sleep, and know not you are dead in vain,
Nor even in dreams behold how dark and bright
Ascends in smoke and fire by day and night
The hate you died to quench and could but fan,
Sleep well and see no morning, son of man.

But if, the grave rent and the stone rolled by,
At the right hand of majesty on high
You sit, and sitting so remember yet
Your tears, your agony and bloody sweat,
Your cross and passion and the life you gave,
Bow hither out of heaven and see and save.

Housman could write movingly without indulging in images, melodrama or sophistry, and rivals Shakespeare in what he could accomplish with direct statement. Housman is certainly a major poet, and one of our very best critics of society and religion, along with Blake, Twain and Wilde. A good number of his poems can be found on the Masters page of The HyperTexts.



The Darkling Thrush
by Thomas Hardy

I leant upon a coppice gate
When Frost was spectre-gray,
And Winter's dregs made desolate
The weakening eye of day.
The tangled bine-stems scored the sky
Like strings of broken lyres,
And all mankind that haunted nigh
Had sought their household fires.
The land's sharp features seemed to be
The Century's corpse outleant,
His crypt the cloudy canopy,
The wind his death-lament.
The ancient pulse of germ and birth
Was shrunken hard and dry,
And every spirit upon earth
Seemed fervourless as I.
At once a voice arose among
The bleak twigs overhead
In a full-hearted evensong
Of joy illimited;
An aged thrush, frail, gaunt, and small,
In blast-beruffled plume,
Had chosen thus to fling his soul
Upon the growing gloom.
So little cause for carolings
Of such ecstatic sound
Was written on terrestrial things
Afar or nigh around,
That I could think there trembled through
His happy good-night air
Some blessed Hope, whereof he knew
And I was unaware.

In Time of "The Breaking of Nations"
by Thomas Hardy

Only a man harrowing clods
In a slow silent walk,
With an old horse that stumbles and nods
Half asleep as they stalk.

Only thin smoke without flame
From the heaps of couch grass:
Yet this will go onward the same
Though Dynasties pass.

Yonder a maid and her wight
Come whispering by;
War's annals will fade into night
Ere their story die.

Thomas Hardy wrote a number of truly great poems, including "The Darkling Thrush," "The Convergence of the Twain" and "Channel Firing." Several of his poems can be found on the Masters page of The HyperTexts.



Song
by John Donne

Go and catch a falling star,
Get with child a mandrake root,
Tell me where all past years are,
Or who cleft the devils foot;
Teach me to hear mermaids singing,
Or to keep off envy's stinging,
And find
What wind
Serves to advance an honest mind.

If thou be'st born to strange sights,
Things invisible to see,
Ride ten thousand days and nights
Till Age snow white hairs on thee;
Thou, when thou return'st wilt tell me
All strange wonders that befell thee,
And swear
No where
Lives a woman true and fair.

If thou find'st one let me know;
Such a pilgrimage were sweet.
Yet do not; I would not go,
Though at next door we might meet.
Though she were true when you met her,
And last, till you write your letter,
Yet she
Will be
False, ere I come, to two or three.

John Donne wrote some of the sexiest poems in the English language, and some of the best devotional poems as well. Talk about range!



Cædmon's Hymn (circa 658-680 AD)
loose translation by Michael R. Burch

Now let us honour heaven-kingdom's Guardian,
the might of the Architect and his mind-plans,
the work of the Glory-Father. First he, the eternal Lord,
established the foundation of wonders.
Then he, the first Poet, created heaven as a roof
for the sons of men, holy Creator,
Guardian of mankind. Then he, the eternal Lord,
afterwards made men middle-earth: Master almighty!

"Cædmon's Hymn" was composed sometime between 658 and 680 AD. According to the Venerable Bede (673-735), Cædmon was an illiterate herdsman who was given the gift of poetic composition by an angel. In the original poem, hardly a word is recognizable as English. Cædmon was writing in a somewhat Anglicized form of ancient German. The word "England" harkens back to Angle-land; the Angles were a Germanic tribe. Nevertheless, by Cædmon's time the foundations of English poetry were being laid, particularly in the areas of accentual meter and alliteration.



Sometimes Mysteriously
by Luis Omar Salinas

Sometimes in the evening when love
tunes its harp and the crickets
celebrate life, I am like a troubadour
in search of friends, loved ones,
anyone who will share with me
a bit of conversation. My loneliness
arrives ghostlike and pretentious,
it seeks my soul, it is ravenous
and hurting. I admire my father
who always has advice in these matters,
but a game of chess won't do, or
the frivolity of religion.
I want to find a solution, so I
write letters, poems, and sometimes
I touch solitude on the shoulder
and surrender to a great tranquility.
I understand I need courage
and sometimes, mysteriously,
I feel whole.

Luis Omar Salinas is generally considered to be one of the very best Hispanic poets to write in English, and with good cause. "Sometimes Mysteriously" is one of those mysterious poems that sometimes makes us feel a special kinship with the poet.



The Windhover
by Gerard Manley Hopkins

I caught this morning morning's minion, king-
dom of daylight's dauphin, dapple-dawn-drawn Falcon, in his riding
Of the rolling level underneath him steady air, and striding
High there, how he rung upon the rein of a wimpling wing
In his ecstasy! then off, off forth on swing,
As a skate's heel sweeps smooth on a bow-bend: the hurl and gliding
Rebuffed the big wind. My heart in hiding
Stirred for a bird,—the achieve of; the mastery of the thing!

Brute beauty and valour and act, oh, air, pride, plume, here
Buckle! AND the fire that breaks from thee then, a billion
Times told lovelier, more dangerous, O my chevalier!

No wonder of it: shéer plód makes plough down sillion
Shine, and blue-bleak embers, ah my dear,
Fall, gall themselves, and gash gold-vermillion.

G. M. Hopkins did things with the language no poet before or since has done, or at least not as well and to the same extent. His influence can be seen in the work of Dylan Thomas, but no one has ever duplicated his rhythms.



it is at moments after i have dreamed
by e. e. cummings

it is at moments after i have dreamed
of the rare entertainment of your eyes,
when(being fool to fancy)i have deemed
with your peculiar mouth my heart made wise;
at moments when the glassy darkness holds
the genuine apparition of your smile
(it was through tears always)and silence moulds
such strangeness as was mine a little while;
moments when my once more illustrious arms
are filled with fascination,when my breast
wears the intolerant brightness of your charms:
one pierced moment whiter than the rest
—turning from the tremendous lie of sleep
i watch the roses of the day grow deep.

it may not always be so; and i say
by e. e. cummings

it may not always be so;and i say
that if your lips,which i have loved,should touch
another's,and your dear strong fingers clutch
his heart,as mine in time not far away;
if on another's face your sweet hair lay
in such a silence as i know,or such
great writhing words as,uttering overmuch,
stand helplessly before the spirit at bay;

if this should be,i say if this should be—
you of my heart,send me a little word;
that i may go unto him,and take his hands,
saying,Accept all happiness from me.
Then shall i turn my face,and hear one bird
sing terribly afar in the lost lands.

in Just-
by e. e. cummings

in Just-
spring when the world is mud-
luscious the little
lame baloonman

whistles far and wee

and eddieandbill come
running from marbles and
piracies and it's
spring

when the world is puddle-wonderful

the queer
old baloonman whistles
far and wee
and bettyandisbel come dancing

from hop-scotch and jump-rope and
it's
spring
and

the
goat-footed

baloonMan whistles
far
and
wee

E. E. Cummings (or e. e. cummings) has long been one of my favorite poets. I love his musicality, his whimsy, and his defiance of convention. In his darker poems like "I sing of Olaf, glad and big," I love his fierce wrath against injustice. In my opinion he is one of the major poets of the modern era. Several of his poems can be found on the Masters page of The HyperTexts.



The Light of Other Days
by Tom Moore

Oft, in the stilly night,
Ere slumber's chain has bound me,
Fond Memory brings the light
Of other days around me:
The smiles, the tears
Of boyhood's years,
The words of love then spoken;
The eyes that shone,
Now dimm'd and gone,
The cheerful hearts now broken!
Thus, in the stilly night,
Ere slumber's chain has bound me,
Sad Memory brings the light
Of other days around me.

When I remember all
The friends, so link'd together,
I've seen around me fall
Like leaves in wintry weather,
I feel like one
Who treads alone
Some banquet-hall deserted,
Whose lights are fled,
Whose garlands dead,
And all but he departed!
Thus, in the stilly night,
Ere slumber's chain has bound me.
Sad Memory brings the light
Of other days around me.

Tom Moore was an Irish tenor, songwriter and poet; this wonderfully haunting poem demonstrates his virtuosity as a poet.



A Red, Red Rose
by Robert Burns

Oh my luve is like a red, red rose,
That's newly sprung in June:
Oh my luve is like the melodie,
That's sweetly play'd in tune.

As fair art thou, my bonie lass,
So deep in luve am I;
And I will luve thee still, my dear,
Till a' the seas gang dry.

Till a' the seas gang dry, my dear,
And the rocks melt wi' the sun;
And I will luve thee still, my dear,
While the sands o' life shall run.

And fare thee weel, my only luve!
And fare thee weel a while!
And I will come again, my luve,
Tho' it were ten thousand mile!

Robert Burns was one of the early romantics (perhaps a forerunner of both Shelley and Clare), and one of my early favorites along with Blake and Housman. He still reads well today, I think. He is, of course, most famous for his nostalgic drinking song "Auld Lang Syne." Several of his poems can be found on the Masters page of The HyperTexts.



Song
by Christina Rossetti

When I am dead, my dearest,
Sing no sad songs for me;
Plant thou no roses at my head,
Nor shady cypress tree:
Be the green grass above me
With showers and dewdrops wet;
And if thou wilt, remember,
And if thou wilt, forget.

I shall not see the shadows,
I shall not feel the rain;
I shall not hear the nightingale
Sing on, as if in pain:
And dreaming through the twilight
That doth not rise nor set,
Haply I may remember,
And haply may forget.

Christina Rossetti wrote a handful of immortal poems, and that makes her an immortal poet. Two of her poems can be found on the Masters page of The HyperTexts.



For Her Surgery
by Jack Butler

I
Over the city the moon rides in mist,
scrim scarred with faint rainbow.
Two days till Easter. The thin clouds run slow, slow,
the wind bells bleed the quietest
of possible musics to the dark lawn.
All possibility we will have children is gone.

II
I raise a glass half water, half alcohol,
to that light come full again.
Inside, you sleep, somewhere below the pain.
Down at the river, there is a tall
ghost tossing flowers to dark water—
jessamine, rose, and daisy, salvia lyrata . . .

III
Oh goodbye, goodbye to bloom in the white blaze
of moon on the river, goodbye
to creek joining the creek joining the river, the axil, the Y,
goodbye to the Yes of two Ifs in one phrase . . .
Children bear children. We are grown,
and time has thrown us free under the timeless moon.

Jack Butler is one of my favorite contemporary poets.




Jerusalem
by William Blake

And did those feet in ancient time
Walk upon England's mountains green?
And was the holy Lamb of God
On England's pleasant pastures seen?

And did the Countenance Divine
Shine forth upon our clouded hills?
And was Jerusalem builded here
Among these dark Satanic mills?

Bring me my bow of burning gold:
Bring me my arrows of desire:
Bring me my spear: O clouds unfold!
Bring me my chariot of fire.

I will not cease from mental fight,
Nor shall my sword sleep in my hand
Till we have built Jerusalem
In England's green and pleasant land.

Cradle Song
by William Blake

Sleep, sleep, beauty bright,
Dreaming in the joys of night;
Sleep, sleep; in thy sleep
Little sorrows sit and weep.

Sweet babe, in thy face
Soft desires I can trace,
Secret joys and secret smiles,
Little pretty infant wiles.

As thy softest limbs I feel
Smiles as of the morning steal
O'er thy cheek, and o'er thy breast
Where thy little heart doth rest.

O the cunning wiles that creep
In thy little heart asleep!
When thy little heart doth wake,
Then the dreadful night shall break.

The Garden Of Love
by William Blake

I laid me down upon a bank,
Where Love lay sleeping;
I heard among the rushes dank
Weeping, weeping.

Then I went to the heath and the wild,
To the thistles and thorns of the waste;
And they told me how they were beguiled,
Driven out, and compelled to the chaste.

I went to the Garden of Love,
And saw what I never had seen;
A Chapel was built in the midst,
Where I used to play on the green.

And the gates of this Chapel were shut
And "Thou shalt not," writ over the door;
So I turned to the Garden of Love
That so many sweet flowers bore.

And I saw it was filled with graves,
And tombstones where flowers should be;
And priests in black gowns were walking their rounds,
And binding with briars my joys and desires.

"Cradle Song" by William Blake is one of the most touching, most moving poems in the English language. It is probably the best lullaby in the English language, along with "Lullaby" by W. H. Auden. Blake wrote a number of truly great poems, several of which can be found on the Masters page of The HyperTexts.



Song For The Last Act
by Louise Bogan

Now that I have your face by heart, I look
Less at its features than its darkening frame
Where quince and melon, yellow as young flame,
Lie with quilled dahlias and the shepherd's crook.
Beyond, a garden. There, in insolent ease
The lead and marble figures watch the show
Of yet another summer loath to go
Although the scythes hang in the apple trees.

Now that I have your face by heart, I look.

Now that I have your voice by heart, I read
In the black chords upon a dulling page
Music that is not meant for music's cage,
Whose emblems mix with words that shake and bleed.
The staves are shuttled over with a stark
Unprinted silence. In a double dream
I must spell out the storm, the running stream.
The beat's too swift. The notes shift in the dark.

Now that I have your voice by heart, I read.

Now that I have your heart by heart, I see
The wharves with their great ships and architraves;
The rigging and the cargo and the slaves
On a strange beach under a broken sky.
O not departure, but a voyage done!
The bales stand on the stone; the anchor weeps
Its red rust downward, and the long vine creeps
Beside the salt herb, in the lengthening sun.

Now that I have your heart by heart, I see.

Juan's Song
by Louise Bogan

When beauty breaks and falls asunder
I feel no grief for it, but wonder.
When love, like a frail shell, lies broken,
I keep no chip of it for token.
I never had a man for friend
Who did not know that love must end.
I never had a girl for lover
Who could discern when love was over.
What the wise doubt, the fool believes
Who is it, then, that love deceives?



The Most of It
by Robert Frost

He thought he kept the universe alone;
For all the voice in answer he could wake
Was but the mocking echo of his own
From some tree–hidden cliff across the lake.
Some morning from the boulder–broken beach
He would cry out on life, that what it wants
Is not its own love back in copy speech,
But counter–love, original response.
And nothing ever came of what he cried
Unless it was the embodiment that crashed
In the cliff's talus on the other side,
And then in the far distant water splashed,
But after a time allowed for it to swim,
Instead of proving human when it neared
And someone else additional to him,
As a great buck it powerfully appeared,
Pushing the crumpled water up ahead,
And landed pouring like a waterfall,
And stumbled through the rocks with horny tread,
And forced the underbrush—and that was all.



How Do I Love Thee?
by Elizabeth Barrett Browning, from Sonnets from the Portuguese

How do I love thee? Let me count the ways.
I love thee to the depth and breadth and height
My soul can reach, when feeling out of sight
For the ends of Being and ideal Grace.
I love thee to the level of every day's
Most quiet need, by sun and candlelight.
I love thee freely, as men strive for Right;
I love thee purely, as they turn from Praise.
I love with a passion put to use
In my old griefs, and with my childhood's faith.
I love thee with a love I seemed to lose
With my lost saints,—I love thee with the breath,
Smiles, tears, of all my life!—and, if God choose,
I shall but love thee better after death.



Meeting at Night
by Robert Browning

The grey sea and the long black land;
And the yellow half-moon large and low;
And the startled little waves that leap
In fiery ringlets from their sleep,
As I gain the cove with pushing prow,
And quench its speed i' the slushy sand.

Then a mile of warm sea-scented beach;
Three fields to cross till a farm appears;
A tap at the pane, the quick sharp scratch
And blue spurt of a lighted match,
And a voice less loud, through its joys and fears,
Than the two hearts beating each to each!



Music When Soft Voices Die (To —)
by Percy Bysshe Shelley

Music, when soft voices die,
Vibrates in the memory—
Odours, when sweet violets sicken,
Live within the sense they quicken.

Rose leaves, when the rose is dead,
Are heaped for the belovèd's bed;
And so thy thoughts, when thou art gone,
Love itself shall slumber on.



When You Are Old
by William Butler Yeats, after a poem by Pierre Ronsard

When you are old and grey and full of sleep,
And nodding by the fire, take down this book,
And slowly read, and dream of the soft look
Your eyes had once, and of their shadows deep;

How many loved your moments of glad grace,
And loved your beauty with love false or true,
But one man loved the pilgrim soul in you,
And loved the sorrows of your changing face;

And bending down beside the glowing bars,
Murmur, a little sadly, how Love fled
And paced upon the mountains overhead
And hid his face amid a crowd of stars.



An Irish Airman Foresees His Death
by William Butler Yeats

I know that I shall meet my fate
Somewhere among the clouds above;
Those that I fight I do not hate,
Those that I guard I do not love;
My country is Kiltartan Cross,
My countrymen Kiltartan's poor,
No likely end could bring them loss
Or leave them happier than before.
Nor law, nor duty bade me fight,
Nor public men, nor cheering crowds,
A lonely impulse of delight
Drove to this tumult in the clouds;
I balanced all, brought all to mind,
The years to come seemed waste of breath,
A waste of breath the years behind
In balance with this life, this death.



When I have fears that I may cease to be
by John Keats

When I have fears that I may cease to be
Before my pen has glean'd my teeming brain,
Before high piled books, in charact'ry,
Hold like rich garners the full-ripen'd grain;
When I behold, upon the night's starr'd face,
Huge cloudy symbols of a high romance,
And think that I may never live to trace
Their shadows, with the magic hand of chance;
And when I feel, fair creature of an hour!
That I shall never look upon thee more,
Never have relish in the faery power
Of unreflecting love!—then on the shore
Of the wide world I stand alone, and think
Till Love and Fame to nothingness do sink.

Bright Star
by John Keats

Bright star, would I were stedfast as thou art—
Not in lone splendour hung aloft the night
And watching, with eternal lids apart,
Like nature's patient, sleepless Eremite,
The moving waters at their priestlike task
Of pure ablution round earth's human shores,
Or gazing on the new soft-fallen mask
Of snow upon the mountains and the moors—
No—yet still stedfast, still unchangeable,
Pillow'd upon my fair love's ripening breast,
To feel for ever its soft fall and swell,
Awake for ever in a sweet unrest,
Still, still to hear her tender-taken breath,
And so live ever—or else swoon to death.

How many bards gild the lapses of time!
by John Keats

How many bards gild the lapses of time!
A few of them have ever been the food
Of my delighted fancy,—I could brood
Over their beauties, earthly, or sublime:
And often, when I sit me down to rhyme,
These will in throngs before my mind intrude:
But no confusion, no disturbance rude
Do they occasion; 'tis a pleasing chime.
So the unnumber'd sounds that evening store;
The songs of birds—the whisp'ring of the leaves—
The voice of waters—the great bell that heaves
With solemn sound,—and thousand others more
That distance of recognizance bereaves,
Make pleasing music, and not wild uproar.

Experts continue to disagree as to whether Keats wrote "Bright Star" for Fanny Brawne, or not. But she seems to be the most likely candidate. In the poem Keats seems to waver between longing for immortality and death. He died three years after writing the poem, at age 25, after a long struggle with tuberculosis.



On the Eve of His Execution
by Chidiock Tichborne

My prime of youth is but a frost of cares,
My feast of joy is but a dish of pain,
My crop of corn is but a field of tares,
And all my good is but vain hope of gain;
The day is past, and yet I saw no sun,
And now I live, and now my life is done.

My tale was heard and yet it was not told,
My fruit is fallen, yet my leaves are green,
My youth is spent and yet I am not old,
I saw the world and yet I was not seen;
My thread is cut and yet it is not spun,
And now I live and now my life is done.

I sought my death and found it in my womb,
I looked for life and found it was a shade,
I trod the earth and knew it was my tomb,
And now I die, and now I was but made;
My glass is full, and now my glass is run,
And now I live, and now my life is done.

Tichborne's elegy to himself remains one of the best and most powerful in the English language.



Cold-Blooded Creatures
by Elinor Morton Wylie

Man, the egregious egoist
(In mystery the twig is bent)
Imagines, by some mental twist,
That he alone is sentient

Of the intolerable load
That on all living creatures lies,
Nor stoops to pity in the toad
The speechless sorrow of his eyes.

He asks no questions of the snake,
Nor plumbs the phosphorescent gloom
Where lidless fishes, broad awake,
Swim staring at a nightmare doom.

Wylie's poem reminds me of Clare, and of D. H. Lawrence's snake, and also of Richard Wilbur's tour-de-force, "The Death of a Toad." And yet her poem is wholly unique and original.



Cargoes
by John Masefield

Quinquireme of Nineveh from distant Ophir,
Rowing home to haven in sunny Palestine,
With a cargo of ivory,
And apes and peacocks,
Sandalwood, cedarwood, and sweet white wine.

Stately Spanish galleon coming from the Isthmus,
Dipping through the Tropics by the palm-green shores,
With a cargo of diamonds,
Emeralds, amethysts,
Topazes, and cinnamon, and gold moidores.

Dirty British coaster with a salt-caked smoke stack,
Butting through the Channel in the mad March days,
With a cargo of Tyne coal,
Road-rails, pig-lead,
Firewood, iron-ware, and cheap tin trays.

John Masefield contrasts three "freighters" from three very different empires and times, and manages to tell us much about each entirely through contrast.



One Art
by Elizabeth Bishop

The art of losing isn't hard to master;
so many things seem filled with the intent
to be lost that their loss is no disaster.

Lose something every day. Accept the fluster
of lost door keys, the hour badly spent.
The art of losing isn't hard to master.

Then practice losing farther, losing faster:
places, and names, and where it was you meant
to travel. None of these will bring disaster.

I lost my mother's watch. And look! my last, or
next-to-last, of three loved houses went.
The art of losing isn't hard to master.

I lost two cities, lovely ones. And, vaster,
some realms I owned, two rivers, a continent.
I miss them, but it wasn't a disaster.

—Even losing you (the joking voice, a gesture
I love) I shan't have lied. It's evident
the art of losing's not too hard to master
though it may look like (Write it!) like disaster.

Elizabeth Bishop wrote a small handful of truly great poems such as "One Art," "The Fish" and "The Armadillo," and can probably be considered a major poet as a result.



Hope Is A Thing With Feathers
by Emily Dickinson

Hope is a thing with feathers
That perches in the soul
And sings a tune without words
And never stops at all.

And sweetest, in the gale, is heard
And sore must be the storm
That could abash the little bird
That keeps so many warm.

I've heard it in the chilliest land
And on the strangest sea
Yet, never, in extremity
It ask a crumb of me.

A light exists in spring
by Emily Dickinson

A light exists in Spring
Not present on the year
At any other period—
When March is scarcely here

A color stands abroad
On solitary fields
That science cannot overtake
But human nature feels.

It waits upon the lawn,
It shows the furthest tree
Upon the furthest slope we know;
It almost speaks to me.

Then, as horizons step,
Or noons report away,
Without the formula of sound,
It passes, and we stay:

A quality of loss
Affecting our content,
As trade had suddenly encroached
Upon a sacrament.

I Heard a Fly Buzz When I Died
by Emily Dickinson

I heard a fly buzz when I died;
The stillness round my form
Was like the stillness in the air
Between the heaves of storm.

The eyes beside had wrung them dry,
And breaths were gathering sure
For that last onset, when the King
Be witnessed in his power.

I willed my keepsakes, signed away
What portion of me I
Could make assignable — and then
There interposed a fly,

With blue, uncertain, stumbling buzz
Between the light and me;
And then the windows failed — and then
I could not see to see.

Emily Dickinson and Walt Whitman were the first great original American poets, but they were as different as night and day! Not only did they never meet, but Dickinson declined to even read Whitman's poems because he was considered to be scandalous. Meanwhile, he probably didn't know who she was, because very few of her poems were published until after her death.



At Melville's Tomb
by Hart Crane

Often beneath the wave, wide from this ledge
The dice of drowned men's bones he saw bequeath
An embassy. Their numbers as he watched,
Beat on the dusty shore and were obscured.

And wrecks passed without sound of bells,
The calyx of death's bounty giving back
A scattered chapter, livid hieroglyph,
The portent wound in corridors of shells.

Then in the circuit calm of one vast coil,
Its lashings charmed and malice reconciled,
Frosted eyes there were that lifted altars;
And silent answers crept across the stars.

Compass, quadrant and sextant contrive
No farther tides . . . High in the azure steeps
Monody shall not wake the mariner.
This fabulous shadow only the sea keeps.

Voyages, Part I
by Hart Crane

Above the fresh ruffles of the surf
Bright striped urchins flay each other with sand.
They have contrived a conquest for shell shucks,
And their fingers crumble fragments of baked weed
Gaily digging and scattering.

And in answer to their treble interjections
The sun beats lightning on the waves,
The waves fold thunder on the sand;
And could they hear me I would tell them:

O brilliant kids, frisk with your dog,
Fondle your shells and sticks, bleached
By time and the elements; but there is a line
You must not cross nor ever trust beyond it
Spry cordage of your bodies to caresses
Too lichen-faithful from too wide a breast.
The bottom of the sea is cruel.

To Emily Dickinson
by Hart Crane

You who desired so much—in vain to ask—
Yet fed your hunger like an endless task,
Dared dignify the labor, bless the quest—
Achieved that stillness ultimately best,

Being, of all, least sought for: Emily, hear!
O sweet, dead Silencer, most suddenly clear
When singing that Eternity possessed
And plundered momently in every breast;

—Truly no flower yet withers in your hand,
The harvest you descried and understand
Needs more than wit to gather, love to bind.
Some reconcilement of remotest mind—

Leaves Ormus rubyless, and Ophir chill.
Else tears heap all within one clay-cold hill.

In my opinion the long version of Hart Crane's "Voyages" is the best love poem of all time, and the second-best love poem isn't even close. Since this is a page of sonnets I have limited myself to the opening lines only. Other poems of Crane's such as "To Brooklyn Bridge" and "The Broken Tower" also rank with the best poems in the English language. The last line above seems prophetic, as Crane jumped from a ship to his death in Gulf of Mexico.



Time in Eternity
by T. Merrill

When you were as an angel in my arms,
Had laid your bare head just below my chin,
Your length pressed up to mine, entrusting charms
My whole youth's starward longing could not win;
With still the murmur of your love in me,
Miracle-tones of all my lifelong hope,
I wished that there might start eternity
And seal forever that sweet envelope;
And as it did, my thoughts are now for you
As every star is blotted by the sun,
And so the sun itself
Has perished too,
And with it, every dream of mine
But one.

Tom Merrill is one of my favorite contemporary poets.



Cicada Cadence
by Henry George Fischer

Again the sounds of summer resonate
As chitinous cicadas, locusts, crickets
Some stridently, some softly, stridulate
In hills and valleys, meadows, woods and thickets.

They're here, those ambient gambists, each astride
A twig or leaf or swaying blade of grass,
And mesmerize our dozing ears, misguide
Us into thinking none of this will pass—

A notion the nocturnal croaking caucus
Of katydids denies, whose farthest cry
By day's outdone in August by the raucous
Buzzing of the dogday harvest fly,

Ripsawing inspissated heat, portending,
In its crescendo, an inevitable ending.

In addition to being an accomplished poet, Henry George Fischer [1923-2006] was the Metropolitan Museum of Art curator emeritus of Egyptology who helped the Temple of Dendur find a new life in New York.



The Ghost Ship
by A. E. Stallings

She plies an inland sea. Dull
With rust, scarred by a jagged reef.
In Cyrillic, on her hull
Is lettered, Grief.

The dim stars do not signify;
No sonar with its eerie ping
Sounds the depths—she travels by
Dead reckoning.

At her heart is a stopped clock.
In her wake, the hours drag.
There is no port where she can dock,
She flies no flag,

Has no allegiance to a state,
No registry, no harbor berth,
Nowhere to discharge her freight
Upon the earth.

A. E. Stallings is a contemporary poet who's making a name for herself, and leaving her mark on the world in the form of memorable poems.



To Celia
by Ben Jonson

Drink to me, only, with thine eyes,
And I will pledge with mine;
Or leave a kiss but in the cup,
And I'll not look for wine.
The thirst that from the soul doth rise,
Doth ask a drink divine:
But might I of Jove's nectar sup,
I would not change for thine.

I sent thee, late, a rosy wreath,
Not so much honouring thee,
As giving it a hope, that there
It could not withered be.
But thou thereon didst only breathe,
And sent'st back to me:
Since when it grows, and smells, I swear,
Not of itself, but thee.



To Daffodils
by Robert Herrick

Fair daffodils, we weep to see
You haste away so soon.
As yet the early-rising sun
Hath not attained his noon.
Stay, stay,
Until the hasting day
Has run
But to the even-song;
And, having prayed together, we
Will go with you along.
We have short time to stay, as you;
We have as short a spring;
As quick a growth to meet decay,
As you, or any thing.
We die.
As your hours do, and dry
Away
Like to the summer's rain;
Or as the pearls of morning's dew
Ne'er to be found again.

Herrick is pleasing to the ear, and should continue to be read.



Go, Lovely Rose
by Edmund Waller

Go, lovely Rose,—
Tell her that wastes her time and me,
That now she knows,
When I resemble her to thee,
How sweet and fair she seems to be.

Tell her that's young,
And shuns to have her graces spied,
That hadst thou sprung
In deserts where no men abide,
Thou must have uncommended died.

Small is the worth
Of beauty from the light retir'd:
Bid her come forth,
Suffer herself to be desir'd,
And not blush so to be admir'd.

Then die, that she
The common fate of all things rare
May read in thee;
How small a part of time they share,
That are so wondrous sweet and fair.

This a near-perfect poem that still reads wonderfully well today.



Barter
by Sara Teasdale

Life has loveliness to sell,
All beautiful and splendid things,
Blue waves whitened on a cliff,
Soaring fire that sways and sings,
And children's faces looking up
Holding wonder in a cup.

Life has loveliness to sell,
Music like a curve of gold,
Scent of pine trees in the rain,
Eyes that love you, arms that hold,
And for your spirit's still delight,
Holy thoughts that star the night.

Spend all you have for loveliness,
Buy it and never count the cost;
For one white singing hour of peace
Count many a year of strife well lost,
And for a breath of ecstasy
Give all you have been, or could be.

The Solitary
by Sara Teasdale

My heart has grown rich with the passing of years,
I have less need now than when I was young
To share myself with every comer
Or shape my thoughts into words with my tongue.
It is one to me that they come or go
If I have myself and the drive of my will,
And strength to climb on a summer night
And watch the stars swarm over the hill.
Let them think I love them more than I do,
Let them think I care, though I go alone;
If it lifts their pride, what is it to me
Who am self-complete as a flower or a stone.

Peace
by Sara Teasdale

Peace flows into me
As the tide to the pool by the shore;
It is mine forevermore,
It ebbs not back like the sea.

I am the pool of blue
That worships the vivid sky;
My hopes were heaven-high,
They are all fulfilled in you.

I am the pool of gold
When sunset burns and dies,—
You are my deepening skies,
Give me your stars to hold.

Sara Teasdale was one of Robert Frost's favorite contemporary poets, and he was a hard man to please.



Alone
by Edgar Alan Poe

From childhood's hour I have not been
As others were; I have not seen
As others saw; I could not bring
My passions from a common spring.
From the same source I have not taken
My sorrow; I could not awaken
My heart to joy at the same tone;
And all I loved, I loved alone.
Then—in my childhood, in the dawn
Of a most stormy life—was drawn
From every depth of good and ill
The mystery which binds me still:
From the torrent, or the fountain,
From the red cliff of the mountain,
From the sun that round me rolled
In its autumn tint of gold,
From the lightning in the sky
As it passed me flying by,
From the thunder and the storm,
And the cloud that took the form
(When the rest of Heaven was blue)
Of a demon in my view.

Edgar Alan Poe strikes me generally as more of a storyteller (and a damn good one) than a sonneteer, but I like this mystical chant.



Sea Fevers
by Agnes Wathall

No ancient mariner I,
Hawker of public crosses,
Snaring the passersby
With my necklace of albatrosses.

I blink no glittering eye
Between tufts of gray sea mosses
Nor in the high road ply
My trade of guilts and glosses.

But a dark and inward sky
Tracks the flotsam of my losses.
No more becalmed to lie,
The skeleton ship tosses.

Agnes Wathall is an unknown poet today, but this poem deserves to be read, and remembered.



Sonnet 147
by William Shakespeare

My love is as a fever, longing still
For that which longer nurseth the disease,
Feeding on that which doth preserve the ill,
The uncertain sickly appetite to please.
My reason, the physician to my love,
Angry that his prescriptions are not kept,
Hath left me, and I desperate now approve
Desire is death, which physic did except.
Past cure I am, now reason is past care,
And frantic-mad with evermore unrest.
My thoughts and my discourse as madmen's are,
At random from the truth vainly expressed,
For I have sworn thee fair, and thought thee bright,
Who art as black as Hell, as dark as night.

Sonnet 97: How Like a Winter
by William Shakespeare

How like a winter hath my absence been
From thee, the pleasure of the fleeting year!
What freezings have I felt, what dark days seen!
What old December's bareness everywhere!
And yet this time remov'd was summer's time,
The teeming autumn, big with rich increase,
Bearing the wanton burthen of the prime,
Like widow'd wombs after their lords' decease:
Yet this abundant issue seem'd to me
But hope of orphans and unfather'd fruit;
For summer and his pleasures wait on thee,
And thou away, the very birds are mute;
Or if they sing, 'tis with so dull a cheer
That leaves look pale, dreading the winter's near.

I'm not a huge fan of Shakespeare's sonnets, which are often on the theme of love but strike me as more philosophical than emotionally moving, as if the Bard of Avon didn't have his heart invested in some of them. I wonder if Shakespeare was commissioned to write the sonnets, or felt obliged to write them for a patron. But in any case, the two sonnets above are far too good to leave out, and if one likes philosophical love poems Shakespeare was one of the best, although perhaps second to John Donne (who seems more "invested" in his love poems to me). I do love a number of Shakespeare's songs, such as "Full fathom five," "Blow, blow thou winter wind," "Fear no more the heat o' the sun," "Under the greenwood tree" and "When that I was a little tiny boy." In addition to being the greatest of playwrights, Shakespeare may have been the first superstar songwriter!



Full Fathom Five
by William Shakespeare

Full fathom five thy father lies;
Of his bones are coral made;
Those are pearls that were his eyes:
Nothing of him that doth fade
But doth suffer a sea-change
Into something rich and strange.
Sea-nymphs hourly ring his knell:
Ding-dong.
Hark! now I hear them — ding-dong, bell.

The little song above is short enough to qualify as a sonnet ("little song"), so I'm glad to include it.



The Cross of Snow
by Henry Wadsworth Longfellow

In the long, sleepless watches of the night,
A gentle face—the face of one long dead—
Looks at me from the wall, where round its head
The night-lamp casts a halo of pale light.
Here in this room she died; and soul more white
Never through martyrdom of fire was led
To its repose; nor can in books be read
The legend of a life more benedight.
There is a mountain in the distant West
That, sun-defying, in its deep ravines
Displays a cross of snow upon its side.
Such is the cross I wear upon my breast
These eighteen years, through all the changing scenes
And seasons, changeless since the day she died.



Aftermath
by Henry Wadsworth Longfellow

When the summer fields are mown,
When the birds are fledged and flown,
And the dry leaves strew the path;
With the falling of the snow,
With the cawing of the crow,
Once again the fields we mow
And gather in the aftermath.

Not the sweet, new grass with flowers
Is this harvesting of ours;
Not the upland clover bloom;
But the rowen mixed with weeds,
Tangled tufts from marsh and meads,
Where the poppy drops its seeds
In the silence and the gloom.



Lucifer in Starlight
by George Meredith

On a starred night Prince Lucifer uprose.
Tired of his dark dominion, swung the fiend
Above the rolling ball, in cloud part screened,
Where sinners hugged their specter of repose.
Poor prey to his hot fit of pride were those.
And now upon his western wing he leaned,
Now his huge bulk o'er Afric's sands careened,
Now the black planet shadowed Arctic snows.
Soaring through wider zones that pricked his scars
With memory of the old revolt from Awe,
He reached a middle height, and at the stars,
Which are the brain of heaven, he looked, and sank.
Around the ancient track marched, rank on rank,
The army of unalterable law.

Our thanks to Patrick Kanouse for suggesting the inclusion of the poem above.



No Second Troy
by William Butler Yeats

Why should I blame her that she filled my days
With misery, or that she would of late
Have taught to ignorant men most violent ways,
Or hurled the little streets upon the great,
Had they but courage equal to desire?
What could have made her peaceful with a mind
That nobleness made simple as a fire,
With beauty like a tightened bow, a kind
That is not natural in an age like this,
Being high and solitary and most stern?
Why, what could she have done, being what she is?
Was there another Troy for her to burn?



England in 1819
by Percy Bysshe Shelley

An old, mad, blind, despised, and dying king,—
Princes, the dregs of their dull race, who flow
Through public scorn,—mud from a muddy spring,—
Rulers who neither see, nor feel, nor know,
But leech-like to their fainting country cling,
Till they drop, blind in blood, without a blow,—
A people starved and stabbed in the untilled field,—
An army, which liberticide and prey
Makes as a two-edged sword to all who wield
Golden and sanguine laws which tempt and slay;
Religion Christless, Godless—a book sealed;
A Senate,—Time's worst statute unrepealed,—
Are graves, from which a glorious Phantom may
Burst, to illumine our tempestous day.



The Indian Serenade
by Percy Bysshe Shelley

I arise from dreams of thee
In the first sweet sleep of night,
When the winds are breathing low,
And the stars are shining bright.
I arise from dreams of thee,
And a spirit in my feet
Hath led me—who knows how?
To thy chamber window, Sweet!
The wandering airs they faint
On the dark, the silent stream
And the champak's odours pine
Like sweet thoughts in a dream;
The nightingale's complaint,
It dies upon her heart,
As I must on thine,
O belovèd as thou art!
O lift me from the grass!
I die! I faint! I fail!
Let thy love in kisses rain
On my lips and eyelids pale.
My cheek is cold and white, alas!
My heart beats loud and fast:
O press it to thine own again,
Where it will break at last!

Our thanks to T. Merrill for suggesting the inclusion of the poem above.



The Skeleton's Defense of Carnality
by Jack Foley

Truly I have lost weight, I have lost weight,
grown lean in love's defense,
in love's defense grown grave.
It was concupiscence that brought me to the state:
all bone and a bit of skin
to keep the bone within.
Flesh is no heavy burden for one possessed of little
and accustomed to its loss.
I lean to love, which leaves me lean, till lean turn into lack.
A wanton bone, I sing my song
and travel where the bone is blown
and extricate true love from lust
as any man of wisdom must.
Then wherefore should I rage
against this pilgrimage
from gravel unto gravel?
Circuitous I travel
from love to lack / and lack to lack,
from lean to lack
and back.

Jack Foley is a contemporary poet, and a damn good one.



Du
by Janet Kenny

A wisp of old woman,
curved like a scythe,
tottered to me as she
fussed her shopping,
her walking stick hooked
on her chopstick wrist.

She spoke to me then
in a dried leaf voice.
Inaudible there
in that busy street,
swept by rude gales
from passing trucks.

I leaned closer to hear:
Mein eyes not gut.
time for bus, ven comes it?
"Which bus do you want?"

She smiled, shook her head
then sang to herself
—and somebody else,
in—not German. Yiddish?
"Which bus?"
She leaned towards me,
her tiny claw reached
to stroke my face.
Du she said.

Du

This is a wonderfully haunting poem by a contemporary poet.



Friday
by Ann Drysdale

The print of a bare foot, the second toe
A little longer than the one which is
Traditionally designated "great".
Praxiteles would have admired it.

You must have left in haste; your last wet step
Before boarding your suit and setting sail,
Outlined in talcum on the bathroom floor
Mocks your habitual fastidiousness.

There is no tide here to obliterate
Your oversight. Unless I wipe or sweep
Or suck it up, it will not go away.
The thought delights me. I will keep the footprint.

Too slight, too simply human to be called
Token or promise; I am keeping it
Because it is a precious evidence
That on this island I am not alone.

Ann Drysdale is one of our better contemporary poets, in my opinion.



Meditation in the Woods
by Don Thackrey

He walks into the woods to meditate
On Fall and what it presages for him
As Summer's candles flare and immolate
Themselves, then sputter feebly as they dim.

He listens to the whispering of leaves
Rehearsing striking colors in surrender,
Then notes a wheeling hawk that screams and grieves
To mock the season's bold deceits of splendor;

For soon enough the woods, the hawk, and he
Will crowd together in the whited vault
That Fall constructs each year for life's debris.
With rue he ponders how Mankind's first fault

Brought Death into the World, and all our woe . . .
But darkling thrush and dancing daffodil:
Are they to be in thrall to debts we owe,
Must everything that lives endure Fall's chill?

He asked forgiveness of the woods and bird . . .
But if they answered him, we haven't heard.

Don Thackrey spent his formative years on farms and ranches of the Nebraska Sandhills before modern conveniences, and much of his verse reflects that experience. He now lives in Dexter, Michigan, where he is retired from the University of Michigan. His verse has appeared in a number of journals and anthologies. His prose includes a book on Emily Dickinson. A volume of his verse is forthcoming from the Dakota Institute Press.



So there you have them: the best sonnets ever, according to me. I'm sure every reader's choices will be different, but if you added a poem or three to yours, having read mine, hopefully you will consider your time here well spent.

Related pages: The Best Sonnets, The Best Villanelles, The Best Ballads, The Best Sestinas, The Best Rondels and Roundels, The Best Kyrielles, The Best Couplets, The Best Quatrains, The Best Haiku, The Best Limericks, The Best Nonsense Verse, The Best Poems for Kids, The Best Light Verse, The Best Poem of All Time, The Best Poems Ever Written, The Best Poets, The Best of the Masters, The Most Popular Poems of All Time, The Best American Poetry, The Best Poetry Translations, The Best Ancient Greek Epigrams and Epitaphs, The Best Anglo-Saxon Riddles and Kennings, The Best Old English Poetry, The Best Lyric Poetry, The Best Free Verse, The Best Story Poems, The Best Narrative Poems, The Best Epic Poems, The Best Epigrams, The Most Beautiful Poems in the English Language, The Most Beautiful Lines in the English Language, The Most Beautiful Sonnets in the English Language, The Best Elegies, Dirges & Laments, The Best Poems about Death and Loss, The Best Holocaust Poetry, The Best Hiroshima Poetry, The Best Anti-War Poetry, The Best Religious Poetry, The Best Spiritual Poetry, The Best Heretical Poetry, The Best Thanksgiving Poems, The Best Autumnal Poems, The Best Fall/Autumn Poetry, The Best Dark Poetry, The Best Halloween Poetry, The Best Supernatural Poetry, The Best Dark Christmas Poems, The Best Vampire Poetry, The Best Love Poems, The Best Urdu Love Poetry, The Best Erotic Poems, The Best Romantic Poetry, The Best Love Songs, The Ten Greatest Poems Ever Written, The Greatest Movies of All Time, England's Greatest Artists, Visions of Beauty, What is Poetry?, The Best Abstract Poetry, The Best Antinatalist Poems and Prose, Early Poems: The Best Juvenilia

The HyperTexts