The HyperTexts

The Best Erotic Poems of All Time: Naughty, Risqué, Sexy, Tantalizing, Graphic

The following erotic poems are, in my opinion, among the best in the English language (some via translation). Many of these poems are subtly or tantalizingly sexual

—naughty or risqué—

rather than graphic. Erotic poems come in all shapes, sizes and forms: haiku, tanka, epigrams, sonnets, free verse, etc. The best erotic poets include the Archpoet, Basho, William Blake, Elizabeth Barrett Browning and her husband Robert Browning, Lord Byron, Catullus, Lucille Clifton, Colette, Hart Crane, H. D., John Donne, Ernest Dowson, William Dunbar, T. S. Eliot, Allen Ginsberg, Hafiz, Robert Herrick, Horace, D. H. Lawrence, Edna St. Vincent Millay, Pablo Neruda, Anaïs Nin, Ovid, Dorothy Parker, Sylvia Plath, Adrienne Rich, Rumi, George Sand, Sappho, Shakespeare, Percy Bysshe Shelley, Walt Whitman, Thomas Wyatt and William Butler Yeats.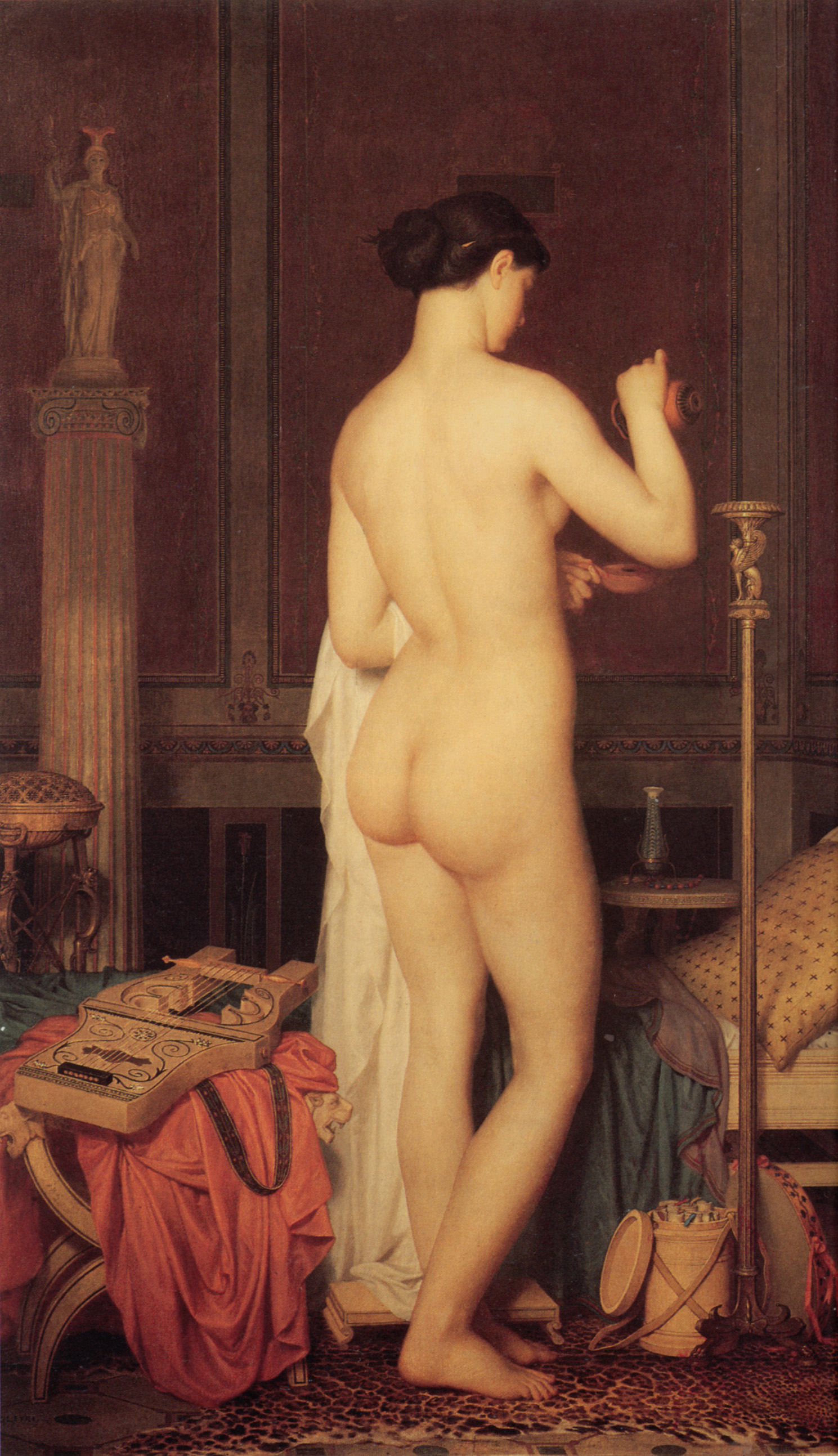 Gleyre Le Coucher de Sappho by Marc-Charles-Gabriel Gleyre

The most famous "come on" or carpe diem poems in the English language include Robert Herrick's "To the Virgins, to Make Much of Time," Andrew Marvell's "To His Coy Mistress" and Christopher Marlowe's "The Passionate Shepherd to His Love." But the greatest love poem of all—by a landslide in my opinion—is Hart Crane's fabulous "Voyages." (All the poems mentioned here appear on this page.)

compiled by Michael R. Burch

If you'd like to entice or impress that special someone, we have a collection of free love poems that you can choose from, at Love Poems for the Ages. There are no fees, no ads and no gimmicks of any kind. We remain fans of the days when things were actually free on the Internet.

On a much more somber note, we have a new page of poems from around the globe: Poems for the Victims and Survivors of the Coronavirus

Please keep in mind that the rankings below are one person's opinion, for whatever that's worth ...



The Ten Best Erotic Poets in the English Language (some via translation)

(#10) Algernon Charles Swinburne: "Love and Sleep" and other poems
(#9) The author of the "Song of Songs" (aka the "Song of Solomon") from the King James Bible
(#8) Robert Herrick: "Upon Julia's Clothes," "Upon Julia's Breasts," "Delight in Disorder" and "The Vine"
(#7) e. e. cummings: "may i feel said he" and other risqué poems
(#6) W. H. Auden: "The Platonic Blow," "Lullaby" and other poems
(#5) John Donne: "To His Mistress Going to Bed" and other poems
(#4) Emily Dickinson and Walt Whitman: The virginal but fecund parents of American poetry get "down and dirty" ...
"I Sing the Body Electric," "O Hymen!" and "I Dare Not Withdraw" by Whitman
"Come Slowly, Eden" and "Wild Nights" by Dickinson, who longs to "moor" in her lover
(#3) Sappho of Lesbos: "In Adoration" and other erotic poems and fragments (translated into English from the original Greek)
(#2) Ernest Dowson: "Non sum qualis eram bonae sub regno Cynarae" (a love poem to a prostitute, written in English despite the exotic title)
(#1) Hart Crane: "Voyages" (in my opinion both the greatest erotic poem and the greatest romantic love poem in the English language)

High Honorable Mention: "To Earthward" and "Putting in the Seed" by Robert Frost, "First Fig" and various sizzling love sonnets by Edna St. Vincent Millay, "Arrival" by William Carlos Williams, William Shakespeare's bisexual love sonnets to a Dark Lady and a Fair Young Lord, "What Do Women Want" by Kim Addonizio, Ambrose Phillips' stunning translation of Sappho's "In Adoration"

NOTE: John Donne was a famous preacher and the Dean of St. Paul's Cathedral in London. Robert Herrick was also an ordained minister, and the vicar of Dean Prior in Devonshire. Sappho may have been a priestess of the love goddess Aphrodite. And while we may never know the real identity of the writer of the "Song of Solomon," that sizzling bit of erotica did end up in the Bible! Thus there seems to be a very close and intimate connection between sexuality and spirituality ...



Sappho, fragment 42
loose translation by Michael R. Burch

Eros harrows my heart:
wild winds wh

ipping

desolate mountains,
uprooting oaks.

I fell in love with this erotic little number many years ago, and ended up translating it myself. Here, Sappho of Lesbos conveys the elemental nature of Eros, the Greek god of sexual love and lust. Our term "erotic" derives from the name Eros, just as our terms "sapphic" and "lesbian" derive from Sappho's name and the name of her island home. Interestingly, Eros was the son of Aphrodite (the goddess of love) and Ares (the god of war)! And in this poem love does sound like a battlefield, to borrow a phrase from Pat Benatar. I believe Sappho is telling us that she can't always control the way she feels, or what happens when she falls in love. Oscar Wilde once said that he could resist everything but temptation. William Blake opined that only people with weak passions can control them. Robert Herrick said that he was "bewitched" by a glimpse of h

is lover

's underwear. Thus, some of the greatest love poets seem to agree that lust is a force beyond our ability to resist!

Sappho, fragment 155
loose translation by Michael R. Burch

A short revealing frock?
It's just my luck
your lips were made to mock!



Servitude
by Anne Reeve Aldrich

The church was dim at vespers.
My eyes were on the Rood.
But yet I felt thee near me,
In every drop of blood.

In helpless, trembling bondage
My soul's weight lies on thee,
O call me not at dead of night,
Lest I should come to thee!

Anne Reeve Aldrich has been called an American Sappho. She may be the best erotic poet no one knows today. You can find more of her poems by clicking her name.



Le Balcon (The Balcony)
by Charles Baudelaire
loose translation by Michael R. Burch

Paramour of memory, ultimate mistress,
source of all pleasure, my only desire;
how can I forget your ecstatic caresses,
the warmth of your breasts by the roaring fire,
paramour of memory, ultimate mistress?

Each night illumined by the burning coals
we lay together where the rose-fragrance clings—
how soft your breasts, how tender your soul!
Ah, and we said imperishable things,
each night illumined by the burning coals.

How beautiful the sunsets these sultry days,
deep space so profound, beyond life's brief floods ...
then, when I kissed you, my queen, in a daze,
I thought I breathed the bouquet of your blood
as beautiful as sunsets these sultry days.

Night thickens around us like a wall;
in the deepening darkness our irises meet.
I drink your breath, ah! poisonous yet sweet!,
as with fraternal hands I massage your feet
while night thickens around us like a wall.

I have mastered the sweet but difficult art
of happiness here, with my head in your lap,
finding pure joy in your body, your heart;
because you're the queen of my present and past
I have mastered love's sweet but difficult art.

O vows! O perfumes! O infinite kisses!
Can these be reborn from a gulf we can't sound
as suns reappear, as if heaven misses
their light when they sink into seas dark, profound?
O vows! O perfumes! O infinite kisses!

I have found porn sites and escort services using my Baudelaire translation, so the pros seem to like it!



Les Bijoux (The Jewels)
by Charles Baudelaire
loose translation by Michael R. Burch

My lover nude and knowing my heart's whims
Wore nothing more than a few bright-flashing gems;
Her art was saving men despite their sins—
She ruled like harem girls crowned with diadems!

She danced for me with a gay but mocking air,
My world of stone and metal sparking bright;
I discovered in her the rapture of everything fair—
Nay, an excess of joy where the spirit and flesh unite!

Naked she lay and offered herself to me,
Parting her legs and smiling receptively,
As gentle and yet profound as the rising sea—
Till her surging tide encountered my cliff, abruptly.

A tigress tamed, her eyes met mine, intent ...
Intent on lust, content to purr and please!
Her breath, both languid and lascivious, lent
An odd charm to her metamorphoses.

Her limbs, her loins, her abdomen, her thighs,
Oiled alabaster, sinuous as a swan,
Writhed pale before my calm clairvoyant eyes;
Like clustered grapes her breasts and belly shone.

Skilled in more spells than evil imps can muster,
To break the peace which had possessed my heart,
She flashed her crystal rocks' hypnotic luster
Till my quietude was shattered, blown apart.

Her waist awrithe, her breasts enormously
Out-thrust, and yet ... and yet, somehow, still coy ...
As if stout haunches of Antiope
Had been grafted to a boy ...

The room grew dark, the lamp had flickered out.
Mute firelight, alone, lit each glowing stud;
Each time the fire sighed, as if in doubt,
It steeped her pale, rouged flesh in pools of blood.



What Do Women Want?
by Kim Addonizio

I want a red dress.
I want it flimsy and cheap,
I want it too tight, I want to wear it
until someone tears it off me.
I want it sleeveless and backless,
this dress, so no one has to guess
what's underneath. I want to walk down
the street past Thrifty's and the hardware store
with all those keys glittering in the window,
past Mr. and Mrs. Wong selling day-old
donuts in their café, past the Guerra brothers
slinging pigs from the truck and onto the dolly,
hoisting the slick snouts over their shoulders.
I want to walk like I'm the only
woman on earth and I can have my pick.
I want that red dress bad.
I want it to confirm
your worst fears about me,
to show you how little I care about you
or anything except what
I want. When I find it, I'll pull that garment
from its hanger like I'm choosing a body
to carry me into this world, through
the birth-cries and the love-cries too,
and I'll wear it like bones, like skin,
it'll be the goddamned
dress they bury me in.



The Receiving of the Flower
excerpt from a Mayan love poem
translated by Michael R. Burch

Let us sing overflowing with joy
as we observe the Receiving of the Flower.
The lovely maidens beam;
their hearts leap in their breasts.
Why?

Because they will soon yield their virginity to the men they love!



The Deflowering
excerpt from a Mayan love poem
translated by Michael R. Burch

Remove your clothes;
let down your hair;
become as naked as the day you were born

—


virgins!



To a Dark Moses
by Lucille Clifton

you are the one
i am lit for.
Come with your rod
that twists
and is a serpent.
i am the bush.
i am burning
i am not consumed.



The Tally
by Hafiz
an extremely loose translation by Michael R. Burch

Lovers
don't reveal
all
their Secrets ...

under the covers
they
may
count each other's Moles
(that reside
and hide
in shy regions
by forbidden Holes),

then keep the final tally
strictly from Aunt Sally!



Excerpt from "Love Sonnet XI"
by Pablo Neruda

I want to eat your skin like a whole almond.
I want to eat the fleeting shade of your lashes.



Excerpt from "Love Sonnet XVII"
by Pablo Neruda

I love you as certain dark things are to be loved
in secret, between the shadow and the soul.



Come slowly, Eden
by Emily Dickinson

Come slowly—Eden
Lips unused to thee—
Bashful—sip thy jasmines—
As the fainting bee—

Reaching late his flower,
Round her chamber hums—
Counts his nectars—alights—
And is lost in balms!



Wild Nights
by Emily Dickinson

Wild nights—Wild nights!
Were I with thee
Wild nights should be
Our luxury!

Futile—the winds—
To a Heart in port—
Done with the Compass—
Done with the Chart!

Rowing in Eden—
Ah—the Sea!
Might I but moor—tonight—
In thee!



Negligibles
by Michael R. Burch

Show me your most intimate items of apparel;
begin with the hem of your quicksilver slip ...



Upon Julia's Clothes
by Robert Herrick

Whenas in silks my Julia goes,
Then, then, methinks, how sweetly flows
The liquefaction of her clothes.

Next, when I cast mine eyes and see
That brave vibration each way free,
Oh, how that glittering taketh me!



Delight in Disorder
by Robert Herrick

A sweet disorder in the dress
Kindles in clothes a wantonness:
A lawn about the shoulders thrown
Into a fine distraction—
An erring lace, which here and there
Enthralls the crimson stomacher—
A cuff neglectful, and thereby
Ribbands to flow confusedly—
A winning wave, deserving note,
In the tempestuous petticoat—
A careless shoe-string, in whose tie
I see a wild civility—
Do more bewitch me than when art
Is too precise in every part.



Upon Julia's Breasts
by Robert Herrick

Display thy breasts, my Julia, there let me
Behold that circummortal purity;
Between whose glories, there my lips I'll lay,
Ravished in that fair Via Lactea.



Anonymous Elizabethan Madrigal

My love in her attire doth show her wit,
it doth so well become her.
For every season she hath dressings fit,
for Winter, Spring, and Summer.
No beauty she doth miss
when all her clothes are on,
but Beauty's self she is
when all her clothes are gone.



Arrival
by William Carlos Williams

And yet one arrives somehow,
finds himself loosening the hooks of
her dress
in a strange bedroom—
feels the autumn
dropping its silk and linen leaves
about her ankles.
The tawdry veined body emerges
twisted upon itself
like a winter wind . . . !



Warming Her Pearls
by Michael R. Burch

Warming her pearls,
her breasts gleam like constellations.
Her belly is a bit rotund ...
she might have stepped out of a Rubens.



I, Being Born a Woman, and Distressed
by Edna St. Vincent Millay

I, being born a woman, and distressed
By all the needs and notions of my kind,
Am urged by your propinquity to find
Your person fair, and feel a certain zest
To bear your body's weight upon my breast:
So subtly is the fume of life designed,
To clarify the pulse and cloud the mind,
And leave me once again undone, possessed.
Think not for this, however, this poor treason
Of my stout blood against my staggering brain,
I shall remember you with love, or season
My scorn with pity — let me make it plain:
I find this frenzy insufficient reason
For conversation when we meet again.



Millay Has Her Way with a Vassar Professor
by Michael R. Burch

After a night of hard drinking and spreading her legs,
Millay hits the dorm, where the Vassar don begs:
"Please act more chastely, more discretely, more seemly!"
(His name, let's assume, was, er . . . Percival Queemly.)

"Expel me! Expel me!"—She flashes her eyes.
"Oh! Please! No! I couldn't! That wouldn't be wise,
for a great banished Shelley would tarnish my name . . .
Eek! My game will be lame if I can't milque your fame!"

"Continue to live here—carouse as you please!"
the beleaguered don sighs as he sags to his knees.
Millay grinds her crotch half an inch from his nose:
"I can live in your hellhole, strange man, I suppose ...
but the price is your firstborn, whom I'll sacrifice to Moloch."
(Which explains what became of pale Percy's son, Enoch.)



Ironic Poem About Prostitution
by George Orwell (Eric Arthur Blair)

When I was young and had no sense
In far-off Mandalay
I lost my heart to a Burmese girl
As lovely as the day.

Her skin was gold, her hair was jet,
Her teeth were ivory;
I said, "For twenty silver pieces,
Maiden, sleep with me."

She looked at me, so pure, so sad,
The loveliest thing alive,
And in her lisping, virgin voice,
Stood out for twenty-five.



The Floating Poem, Unnumbered
by Adrienne Rich

Whatever happens with us, your body
will haunt mine—tender, delicate
your lovemaking, like the half-curled frond
of the fiddlehead fern in forests
just washed by sun. Your traveled, generous thighs
between which my whole face has come and come—
the innocence and wisdom of the place my tongue has found there—
the live, insatiate dance of your nipples in my mouth—
your touch on me, firm, protective, searching
me out, your strong tongue and slender fingers
reaching where I had been waiting years for you
in my rose-wet cave—whatever happens, this is.



Excerpt from "I Dare Not Withdraw"
by Walt Whitman

It is I, you women, I make my way,
I am stern, acrid, large, undissuadable, but I love you,
I do not hurt you any more than is necessary for you,
I pour the stuff to start sons and daughters fit for these States, I press with slow rude muscle,
I brace myself effectually, I listen to no entreaties,
I dare not withdraw till I deposit what has so long accumulated within me.



O Hymen!
by Walt Whitman

O HYMEN! O hymenee!
Why do you tantalize me thus?
O why sting me for a swift moment only?
Why can you not continue? O why do you now cease?
Is it because, if you continued beyond the swift moment, you would soon certainly kill me?



The Raiment We Put On
by Kelly Cherry

Do you remember? We were in a room
With walls as warm as anybody's breath,
And music wove us on its patterning loom,
The complicated loom of life and death.
Your hands moved over my face like small clouds.
(Rain fell into a river and sank, somewhere.)
I moved among your fingers, brushed by the small crowds
Of them, feeling myself known, everywhere,
And in that desperate country so far from here,
I heard you say my name over and over,
Your voice threading its way into my ear.
I will spend my days working to discover
The pattern and its meaning, what you meant,
What has been raveled and what has been rent.



Three Short Poems
by Matsuo Basho

A sturdy oak
In the plum orchard,
Totally indifferent
To the blossoms.

Not knowing
The name of the tree,
I stood in the flood
Of its sweet smell.

Having sucked deep
In a sweet peony,
A bee creeps
Out of its hairy recesses.



Sappho, fragment 3
excerpt from "To Constantia, Singing"
by Percy Bysshe Shelley

My brain is wild, my breath comes quick,—
The blood is listening in my frame,
And thronging shadows, fast and thick,
Fall on my overflowing eyes:
My heart is quivering like a flame;
As morning dew, that in the sunbeam dies,
I am dissolved in these consuming ecstasies.



Felicia Hemans and Percy Bysshe Shelley were born a year apart, looked enough alike to be brother and sister, and were both child prodigies: she was published at age fourteen; he entered Eton College at age twelve and was said to have only attended one lecture, preferring to read sixteen hours per day and perform scientific experiments that earned him the nickname "Mad Shelley." Another thing they had in common was a taste and appreciation for Sappho ...

An Excerpt from "The Last Song of Sappho"
by Felicia Hemans Browne

SOUND on, thou dark unslumbering sea!
My dirge is in thy moan;
My spirit finds response in thee,
To its own ceaseless cry–'Alone, alone!'



Sappho, fragment 50
loose translation by Michael R. Burch

Eros, the limb-shatterer,
rattles me,
an irresistible
constrictor.

Sappho, fragment 22
loose translation by Michael R. Burch

That enticing girl's clinging dresses
leave me trembling, overcome by happiness,
as once, when I once saw the Goddess
in my prayers

―eclipsing

Cyprus.

Sappho, fragment 10
loose translation by Michael R. Burch

I lust!
I crave!
Fuck me!



Non sum qualis eram bonae sub regno Cynarae
by Ernest Dowson

"I am not as I was under the reign of the good Cynara"—Horace

Last night, ah, yesternight, betwixt her lips and mine
There fell thy shadow, Cynara! thy breath was shed
Upon my soul between the kisses and the wine;
And I was desolate and sick of an old passion,
Yea, I was desolate and bowed my head:
I have been faithful to thee, Cynara! in my fashion.

All night upon mine heart I felt her warm heart beat,
Night-long within mine arms in love and sleep she lay;
Surely the kisses of her bought red mouth were sweet;
But I was desolate and sick of an old passion,
When I awoke and found the dawn was gray:
I have been faithful to you, Cynara! in my fashion.

I have forgot much, Cynara! gone with the wind,
Flung roses, roses riotously with the throng,
Dancing, to put thy pale, lost lilies out of mind;
But I was desolate and sick of an old passion,
Yea, all the time, because the dance was long;
I have been faithful to thee, Cynara! in my fashion.

I cried for madder music and for stronger wine,
But when the feast is finished and the lamps expire,
Then falls thy shadow, Cynara! the night is thine;
And I am desolate and sick of an old passion,
Yea, hungry for the lips of my desire:
I have been faithful to thee, Cynara! in my fashion.



Time in Eternity
by T. Merrill

When you were as an angel in my arms,
Had laid your bare head just below my chin,
Your length pressed up to mine, entrusting charms
My whole youth's starward longing could not win;
With still the murmur of your love in me,
Miracle-tones of all my lifelong hope,
I wished that there might start eternity
And seal forever that sweet envelope;
And as it did, my thoughts are now for you
As every star is blotted by the sun,
And so the sun itself
Has perished too,
And with it, every dream of mine
But one.



Sweet Rose of Virtue
by William Dunbar
loose translation by Michael R. Burch

Sweet rose of virtue and of gentleness,
delightful lily of youthful wantonness,
richest in bounty and in beauty clear
and in every virtue that is held most dear―
except only that you are merciless.

Into your garden, today, I followed you;
there I saw flowers of freshest hue,
both white and red, delightful to see,
and wholesome herbs, waving resplendently―
yet everywhere, no odor but bitter rue.

I fear that March with his last arctic blast
has slain my fair rose of pallid and gentle cast,
whose piteous death does my heart such pain
that, if I could, I would compose her roots again―
so comforting her bowering leaves have been.



Chrysalis of Light
by Nick Marco

Purl in my bed your chrysalis of light,
dream spirit: Come from where you lie, pristine
in ghost-fragments I can knit beyond miles
though you're away, and let me pluck your bright
lips from dark air; and then caress the sheen
of your back's cave, while you mold space that roils
the rod between my thighs with your hips' hints
that knot and whirl around me; your eyes' glints
play on my corneas; your hair clouds my
neck, your arms draw me to your breasts, and I
could swear you're almost here complete. But not
your wish or mine can quite yet make that so:
When will your soul-husk lust enough to know
to crack and writhe true flesh free from my thought?



Love and Sleep
by Algernon Charles Swinburne

Lying asleep between the strokes of night
I saw my love lean over my sad bed,
Pale as the duskiest lily's leaf or head,
Smooth-skinned and dark, with bare throat made to bite,
Too wan for blushing and too warm for white,
But perfect-coloured without white or red.
And her lips opened amorously, and said—
I wist not what, saving one word—Delight.
And all her face was honey to my mouth,
And all her body pasture to mine eyes;
The long lithe arms and hotter hands than fire,
The quivering flanks, hair smelling of the south,
The bright light feet, the splendid supple thighs
And glittering eyelids of my soul's desire.



At the Touch of You
by Witter Bynner

At the touch of you,
As if you were an archer with your swift hand at the bow,
The arrows of delight shot through my body.

You were spring,
And I the edge of a cliff,
And a shining waterfall rushed over me.



Gloire de Dijon
by D. H. Lawrence

When she rises in the morning
I linger to watch her;
She spreads the bath cloth underneath the window
And the sunbeams catch her
Glistening white on the shoulders,
While down her sides the mellow
Golden shadow glows as
She stoops to the sponge, and her swung breasts
Sway like full blown yellow Gloire de Dijon roses.

She drips herself with water, and her shoulders
Glisten as silver, they crumple up
Like wet and falling roses, and I listen
For the sluicing of their rain dishevelled petals.
In the window full of sunlight
Concentrates her golden shadow
Fold on fold, until it glows as
Mellow as the glory roses.



An Ancient Egyptian Love Lyric (circa 1085-570 BC)
loose translation by Michael R. Burch

Is there anything sweeter than these hours of love,
when we're together, and my heart races?
For what is better than embracing and fondling
when you visit me and we surrender to delights?

If you reach to caress my thigh,
I will offer you my breast also —
it's soft; it won't jab you or thrust you away!

Will you leave me because you're hungry?
Are you ruled by your belly?
Will you leave me because you need something to wear?
I have chests full of fine linen!
Will you leave me because you're thirsty?
Here, suck my breasts! They're full to overflowing, and all for you!

I glory in the hours of our embracings;
my joy is incalculable!

The thrill of your love spreads through my body
like honey in water,
like a drug mixed with spices,
like wine mingled with water.

Oh, that you would speed to see your sister
like a stallion in heat, like a bull to his heifer!
For the heavens have granted us love like flames igniting straw,
desire like the falcon's free-falling frenzy!



A Courtesan's Love Lyric
by Veronica Franco
loose translation by Michael R. Burch

My rewards will be commensurate with your gifts
if only you give me the one that lifts
me laughing ...

And though it costs you nothing,
still it is of immense value to me.

Your reward will be
not just to fly
but to soar, so high
that your joys vastly exceed your desires.

And my beauty, to which your heart aspires
and which you never tire of praising,
I will employ for the raising
of your spirits. Then, lying sweetly at your side,
I will shower you with all the delights of a bride,
which I have more expertly learned.

Then you who so fervently burned
will at last rest, fully content,
fallen even more deeply in love, spent
at my comfortable bosom.

When I am in bed with a man I blossom,
becoming completely free
with the man who loves and enjoys me.



In A Gondola
by Robert Browning

The moth's kiss, first!
Kiss me as if you made me believe
You were not sure, this eve,
How my face, your flower, had pursed
Its petals up; so, here and there
You brush it, till I grow aware
Who wants me, and wide ope I burst.
The bee's kiss, now!
Kiss me as if you enter'd gay
My heart at some noonday,
A bud that dares not disallow
The claim, so all is render'd up,
And passively its shatter'd cup
Over your head to sleep I bow.



Love's Philosophy
by Percy Bysshe Shelley

The fountains mingle with the river,
And the rivers with the ocean;
The winds of heaven mix forever,
With a sweet emotion;
Nothing in the world is single;
All things by a law divine
In one another's being mingle;—
Why not I with thine?

See! the mountains kiss high heaven,
And the waves clasp one another;
No sister flower would be forgiven,
If it disdained its brother;
And the sunlight clasps the earth,
And the moonbeams kiss the sea;—
What are all these kissings worth,
If thou kiss not me?



Sea Poppies
by H. D.

Amber husk
fluted with gold,
fruit on the sand
marked with a rich grain,

treasure
spilled near the shrub-pines
to bleach on the boulders:

your stalk has caught root
among wet pebbles
and drift flung by the sea
and grated shells
and split conch-shells.

Beautiful, wide-spread,
fire upon leaf, what meadow yields
so fragrant a leaf
as your bright leaf?



Song of Solomon
attributed to King Solomon

I am the rose of Sharon, and the lily of the valleys.
As the lily among thorns, so is my love among the daughters.
As the apple tree among the trees of the wood, so is my beloved among the sons.
I sat down under his shadow with great delight, and his fruit was sweet to my taste.
He brought me to the banqueting house, and his banner over me was love.
Stay me with flagons, comfort me with apples: for I am sick of love.
His left hand is under my head, and his right hand doth embrace me.
I charge you, O ye daughters of Jerusalem, by the roes,
and by the hinds of the field, that ye stir not up, nor wake my love, till he please.

The voice of my beloved! behold, he cometh leaping upon the mountains, skipping upon the hills.
My beloved is like a roe or a young hart: behold, he standeth behind our wall,
he looketh forth at the windows, shewing himself through the lattice.
My beloved spake, and said unto me, Rise up, my love, my fair one, and come away.
For, lo, the winter is past, the rain is over and gone;
The flowers appear on the earth; the time of the singing of birds is come,
and the voice of the turtle is heard in our land;
The fig tree putteth forth her green figs, and the vines with the tender grape give a good smell.
Arise, my love, my fair one, and come away.

O my dove, that art in the clefts of the rock, in the secret places of the stairs, let me see thy countenance,
let me hear thy voice; for sweet is thy voice, and thy countenance is comely.
Take us the foxes, the little foxes, that spoil the vines: for our vines have tender grapes.

My beloved is mine, and I am his: he feedeth among the lilies.
Until the day break, and the shadows flee away, turn, my beloved,
and be thou like a roe or a young hart upon the mountains of Bether.



Voyages
by Hart Crane

I

Above the fresh ruffles of the surf
Bright striped urchins flay each other with sand.
They have contrived a conquest for shell shucks,
And their fingers crumble fragments of baked weed
Gaily digging and scattering.

And in answer to their treble interjections
The sun beats lightning on the waves,
The waves fold thunder on the sand;
And could they hear me I would tell them:

O brilliant kids, frisk with your dog,
Fondle your shells and sticks, bleached
By time and the elements; but there is a line
You must not cross nor ever trust beyond it
Spry cordage of your bodies to caresses
Too lichen-faithful from too wide a breast.
The bottom of the sea is cruel.

II

—And yet this great wink of eternity,
Of rimless floods, unfettered leewardings,
Samite sheeted and processioned where
Her undinal vast belly moonward bends,
Laughing the wrapt inflections of our love;

Take this Sea, whose diapason knells
On scrolls of silver snowy sentences,
The sceptred terror of whose sessions rends
As her demeanors motion well or ill,
All but the pieties of lovers' hands.

And onward, as bells off San Salvador
Salute the crocus lustres of the stars,
In these poinsettia meadows of her tides,—
Adagios of islands, O my Prodigal,
Complete the dark confessions her veins spell.

Mark how her turning shoulders wind the hours,
And hasten while her penniless rich palms
Pass superscription of bent foam and wave,—
Hasten, while they are true,—sleep, death, desire,
Close round one instant in one floating flower.

Bind us in time, O Seasons clear, and awe.
O minstrel galleons of Carib fire,
Bequeath us to no earthly shore until
Is answered in the vortex of our grave
The seal's wide spindrift gaze toward paradise.

III

Infinite consanguinity it bears—
This tendered theme of you that light
Retrieves from sea plains where the sky
Resigns a breast that every wave enthrones;
While ribboned water lanes I wind
Are laved and scattered with no stroke
Wide from your side, whereto this hour
The sea lifts, also, reliquary hands.

And so, admitted through black swollen gates
That must arrest all distance otherwise,—
Past whirling pillars and lithe pediments,
Light wrestling there incessantly with light,
Star kissing star through wave on wave unto
Your body rocking!
and where death, if shed,
Presumes no carnage, but this single change,—
Upon the steep floor flung from dawn to dawn
The silken skilled transmemberment of song;

Permit me voyage, love, into your hands ...

IV

Whose counted smile of hours and days, suppose
I know as spectrum of the sea and pledge
Vastly now parting gulf on gulf of wings
Whose circles bridge, I know, (from palms to the severe
Chilled albatross's white immutability)
No stream of greater love advancing now
Than, singing, this mortality alone
Through clay aflow immortally to you.

All fragrance irrefragably, and claim
Madly meeting logically in this hour
And region that is ours to wreathe again,
Portending eyes and lips and making told
The chancel port and portion of our June—

Shall they not stem and close in our own steps
Bright staves of flowers and quills today as I
Must first be lost in fatal tides to tell?

In signature of the incarnate word
The harbor shoulders to resign in mingling
Mutual blood, transpiring as foreknown
And widening noon within your breast for gathering
All bright insinuations that my years have caught
For islands where must lead inviolably
Blue latitudes and levels of your eyes,—

In this expectant, still exclaim receive
The secret oar and petals of all love.

V

Meticulous, past midnight in clear rime,
Infrangible and lonely, smooth as though cast
Together in one merciless white blade—
The bay estuaries fleck the hard sky limits.

—As if too brittle or too clear to touch!
The cables of our sleep so swiftly filed,
Already hang, shred ends from remembered stars.
One frozen trackless smile ... What words
Can strangle this deaf moonlight? For we

Are overtaken. Now no cry, no sword
Can fasten or deflect this tidal wedge,
Slow tyranny of moonlight, moonlight loved
And changed ... "There's

Nothing like this in the world," you say,
Knowing I cannot touch your hand and look
Too, into that godless cleft of sky
Where nothing turns but dead sands flashing.

"—And never to quite understand!" No,
In all the argosy of your bright hair I dreamed
Nothing so flagless as this piracy.

But now
Draw in your head, alone and too tall here.
Your eyes already in the slant of drifting foam;
Your breath sealed by the ghosts I do not know:
Draw in your head and sleep the long way home.

VI

Where icy and bright dungeons lift
Of swimmers their lost morning eyes,
And ocean rivers, churning, shift
Green borders under stranger skies,

Steadily as a shell secretes
Its beating leagues of monotone,
Or as many waters trough the sun's
Red kelson past the cape's wet stone;

O rivers mingling toward the sky
And harbor of the phoenix' breast—
My eyes pressed black against the prow,
—Thy derelict and blinded guest

Waiting, afire, what name, unspoke,
I cannot claim: let thy waves rear
More savage than the death of kings,
Some splintered garland for the seer.

Beyond siroccos harvesting
The solstice thunders, crept away,
Like a cliff swinging or a sail
Flung into April's inmost day—

Creation's blithe and petalled word
To the lounged goddess when she rose
Conceding dialogue with eyes
That smile unsearchable repose—

Still fervid covenant, Belle Isle,
—Unfolded floating dais before
Which rainbows twine continual hair—
Belle Isle, white echo of the oar!

The imaged Word, it is, that holds
Hushed willows anchored in its glow.
It is the unbetrayable reply
Whose accent no farewell can know.



Wulf and Eadwacer
anonymous ballad, circa 960 AD
loose translation by Michael R. Burch

My clan's curs pursue him like crippled game.
They'll rip him apart if he approaches their pack.
We are so different!

Wulf's on one island; I'm on another.
His island is fast, surrounded by fens.
There are fierce men on this island.
They'll rip him apart if he approaches their pack.
We are so different!

My heart pursued Wulf' like a panting hound.
Whenever it rained and I wept, disconsolate,
the bold warrior came: he took me in his arms.
For me, there was pleasure, but its end was loathsome.
Wulf, O, my Wulf, my ache for you
has made me sick; your infrequent visits
have left me famished, deprived of real meat!
Do you hear, Eadwacer? A wolf has borne
our wretched whelp to the woods.
One can easily sever what never was one:
our song together.



To Earthward
by Robert Frost

Love at the lips was touch
As sweet as I could bear;
And once that seemed too much;
I lived on air

That crossed me from sweet things,
The flow of — was it musk
From hidden grapevine springs
Downhill at dusk?

I had the swirl and ache
From sprays of honeysuckle
That when they're gathered shake
Dew on the knuckle.

I craved strong sweets, but those
Seemed strong when I was young:
The petal of the rose
It was that stung.

Now no joy but lacks salt,
That is not dashed with pain
And weariness and fault;
I crave the stain

Of tears, the aftermark
Of almost too much love,
The sweet of bitter bark
And burning clove.

When stiff and sore and scarred
I take away my hand
From leaning on it hard
In grass or sand,

The hurt is not enough:
I long for weight and strength
To feel the earth as rough
To all my length.



Lullaby
by W. H. Auden

Lay your sleeping head, my love,
Human on my faithless arm:
Time and fevers burn away
Individual beauty from
Thoughtful children, and the grave
Proves the child ephemeral:
But in my arms till break of day
Let the living creature lie,
Mortal, guilty, but to me
The entirely beautiful.

Soul and body have no bounds:
To lovers as they lie upon
Her tolerant enchanted slope
In their ordinary swoon,
Grave the vision Venus sends
Of supernatural sympathy,
Universal love and hope;
While an abstract insight wakes
Among the glaciers and the rocks
The hermit's carnal ecstacy.

Certainty, fidelity
On the stroke of midnight pass
Like vibrations of a bell
And fashionable madmen raise
Their pedantic boring cry:
Every farthing of the cost.
All the dreaded cards foretell.
Shall be paid, but from this night
Not a whisper, not a thought.
Not a kiss nor look be lost.

Beauty, midnight, vision dies:
Let the winds of dawn that blow
Softly round your dreaming head
Such a day of welcome show
Eye and knocking heart may bless,
Find our mortal world enough;
Noons of dryness find you fed
By the involuntary powers,
Nights of insult let you pass
Watched by every human love.



La Figlia Che Piange (The Weeping Girl)
by T. S. Eliot

Stand on the highest pavement of the stair —
Lean on a garden urn —
Weave, weave the sunlight in your hair —
Clasp your flowers to you with a pained surprise —
Fling them to the ground and turn
With a fugitive resentment in your eyes:
But weave, weave the sunlight in your hair.

So I would have had him leave,
So I would have had her stand and grieve,
So he would have left
As the soul leaves the body torn and bruised,
As the mind deserts the body it has used.
I should find
Some way incomparably light and deft,
Some way we both should understand,
Simple and faithless as a smile and a shake of the hand.

She turned away, but with the autumn weather
Compelled my imagination many days,
Many days and many hours:
Her hair over her arms and her arms full of flowers.
And I wonder how they should have been together!
I should have lost a gesture and a pose.
Sometimes these cogitations still amaze
The troubled midnight, and the noon's repose.



may i feel said he
by e.e. cummings

may i feel said he
(i'll squeal said she
just once said he)
it's fun said she

(may i touch said he
how much said she
a lot said he)
why not said she

(let's go said he
not too far said she
what's too far said he
where you are said she)

may i stay said he
(which way said she
like this said he
if you kiss said she

may i move said he
is it love said she)
if you're willing said he
(but you're killing said she

but it's life said he
but your wife said she
now said he)
ow said she

(tiptop said he
don't stop said she
oh no said he)
go slow said she

(cccome?said he
ummm said she)
you're divine!said he
(you are Mine said she)



Song
by John Donne

Go and catch a falling star,
Get with child a mandrake root,
Tell me where all past years are,
Or who cleft the devils foot;
Teach me to hear mermaids singing,
Or to keep off envy's stinging,
And find
What wind
Serves to advance an honest mind.

If thou be'st born to strange sights,
Things invisible to see,
Ride ten thousand days and nights
Till Age snow white hairs on thee;
Thou, when thou return'st wilt tell me
All strange wonders that befell thee,
And swear
No where
Lives a woman true and fair.

If thou find'st one let me know;
Such a pilgrimage were sweet.
Yet do not; I would not go,
Though at next door we might meet.
Though she were true when you met her,
And last, till you write your letter,
Yet she
Will be
False, ere I come, to two or three.



They Flee from Me
by Thomas Wyatt

They flee from me that sometime did me seek
With naked foot stalking in my chamber.
I have seen them gentle tame and meek
That now are wild and do not remember
That sometime they put themselves in danger
To take bread at my hand; and now they range
Busily seeking with a continual change.

Thanked be fortune, it hath been otherwise
Twenty times better; but once in special,
In thin array after a pleasant guise,
When her loose gown from her shoulders did fall,
And she me caught in her arms long and small;
And therewithal sweetly did me kiss,
And softly said, Dear heart, how like you this?

It was no dream, I lay broad waking.
But all is turned thorough my gentleness
Into a strange fashion of forsaking;
And I have leave to go of her goodness
And she also to use newfangleness.
But since that I so kindly am served,
I would fain know what she hath deserved.



When You Are Old
by William Butler Yeats

When you are old and grey and full of sleep,
And nodding by the fire, take down this book,
And slowly read, and dream of the soft look
Your eyes had once, and of their shadows deep;

How many loved your moments of glad grace,
And loved your beauty with love false or true,
But one man loved the pilgrim soul in you,
And loved the sorrows of your changing face;

And bending down beside the glowing bars,
Murmur, a little sadly, how Love fled
And paced upon the mountains overhead
And hid his face amid a crowd of stars.



Sonnet 147
by William Shakespeare

My love is as a fever, longing still
For that which longer nurseth the disease,
Feeding on that which doth preserve the ill,
The uncertain sickly appetite to please.
My reason, the physician to my love,
Angry that his prescriptions are not kept,
Hath left me, and I desperate now approve
Desire is death, which physic did except.
Past cure I am, now reason is past care,
And frantic-mad with evermore unrest.
My thoughts and my discourse as madmen's are,
At random from the truth vainly expressed,
For I have sworn thee fair, and thought thee bright,
Who art as black as Hell, as dark as night.



it is at moments after i have dreamed
by e.e. cummings

it is at moments after i have dreamed
of the rare entertainment of your eyes,
when(being fool to fancy)i have deemed
with your peculiar mouth my heart made wise;
at moments when the glassy darkness holds
the genuine apparition of your smile
(it was through tears always)and silence moulds
such strangeness as was mine a little while;
moments when my once more illustrious arms
are filled with fascination,when my breast
wears the intolerant brightness of your charms:
one pierced moment whiter than the rest
—turning from the tremendous lie of sleep
i watch the roses of the day grow deep.



The Indian Serenade
by Percy Bysshe Shelley

I arise from dreams of thee
In the first sweet sleep of night,
When the winds are breathing low,
And the stars are shining bright.
I arise from dreams of thee,
And a spirit in my feet
Hath led me—who knows how?
To thy chamber window, Sweet!
The wandering airs they faint
On the dark, the silent stream
And the champak's odours pine
Like sweet thoughts in a dream;
The nightingale's complaint,
It dies upon her heart,
As I must on thine,
O belovèd as thou art!
O lift me from the grass!
I die! I faint! I fail!
Let thy love in kisses rain
On my lips and eyelids pale.
My cheek is cold and white, alas!
My heart beats loud and fast:
O press it to thine own again,
Where it will break at last!

Our thanks to T. Merrill for suggesting the inclusion of the poem above.



Leda and the Swan
by William Butler Yeats

A sudden blow: the great wings beating still
Above the staggering girl, her thighs caressed
By the dark webs, her nape caught in his bill,
He holds her helpless breast upon his breast.

How can those terrified vague fingers push
The feathered glory from her loosening thighs?
And how can body, laid in that white rush,
But feel the strange heart beating where it lies?

A shudder in the loins engenders there
The broken wall, the burning roof and tower
And Agamemnon dead.
Being so caught up,
So mastered by the brute blood of the air,
Did she put on his knowledge with his power
Before the indifferent beak could let her drop?

Our thanks to Michael Bennett for suggesting the inclusion of the poem above.



To The Virgins, to Make Much Of Time
by Robert Herrick

Gather ye rose-buds while ye may,
Old Time is still a-flying:
And this same flower that smiles today
Tomorrow will be dying.
The glorious lamp of heaven, the sun,
The higher he's a-getting;
The sooner will his race be run,
And nearer he's to setting.
That age is best which is the first,
When youth and blood are warmer;
But being spent, the worse, and worst
Times still succeed the former.
Then be not coy, but use your time,
And while ye may, go marry:
For having lost but once your prime,
You may for ever tarry.



To Celia
by Ben Jonson

Drink to me, only, with thine eyes,
And I will pledge with mine;
Or leave a kiss but in the cup,
And I'll not look for wine.
The thirst that from the soul doth rise,
Doth ask a drink divine:
But might I of Jove's nectar sup,
I would not change for thine.

I sent thee, late, a rosy wreath,
Not so much honouring thee,
As giving it a hope, that there
It could not withered be.
But thou thereon didst only breathe,
And sent'st back to me:
Since when it grows, and smells, I swear,
Not of itself, but thee.



The Turtle
by Ogden Nash

The turtle lives 'twixt plated decks
Which practically conceal its sex.
I think it clever of the turtle
In such a fix to be so fertile.



To His Mistress Going to Bed
by John Donne

Come, Madam, come, all rest my powers defy,
Until I labour, I in labour lie.
The foe oft-times having the foe in sight,
Is tir'd with standing though he never fight.
Off with that girdle, like heaven's Zone glistering,
But a far fairer world encompassing.
Unpin that spangled breastplate which you wear,
That th'eyes of busy fools may be stopped there.
Unlace yourself, for that harmonious chime,
Tells me from you, that now it is bed time.
Off with that happy busk, which I envy,
That still can be, and still can stand so nigh.
Your gown going off, such beauteous state reveals,
As when from flowery meads th'hill's shadow steals.
Off with that wiry Coronet and shew
The hairy Diadem which on you doth grow:
Now off with those shoes, and then safely tread
In this love's hallow'd temple, this soft bed.
In such white robes, heaven's Angels used to be
Received by men; Thou Angel bringst with thee
A heaven like Mahomet's Paradise; and though
Ill spirits walk in white, we easily know,
By this these Angels from an evil sprite,
Those set our hairs, but these our flesh upright.
Licence my roving hands, and let them go,
Before, behind, between, above, below.
O my America! my new-found-land,
My kingdom, safeliest when with one man mann'd,
My Mine of precious stones, My Empirie,
How blest am I in this discovering thee!
To enter in these bonds, is to be free;
Then where my hand is set, my seal shall be.
Full nakedness! All joys are due to thee,
As souls unbodied, bodies uncloth'd must be,
To taste whole joys. Gems which you women use
Are like Atlanta's balls, cast in men's views,
That when a fool's eye lighteth on a Gem,
His earthly soul may covet theirs, not them.
Like pictures, or like books' gay coverings made
For lay-men, are all women thus array'd;
Themselves are mystic books, which only we
(Whom their imputed grace will dignify)
Must see reveal'd. Then since that I may know;
As liberally, as to a Midwife, shew
Thy self: cast all, yea, this white linen hence,
There is no penance due to innocence.
To teach thee, I am naked first; why then
What needst thou have more covering than a man.



The Maiden's Song
Medieval Lyric, Poet Unknown

The maidens came when I was in my mother's bower.
I had all that I would.

The bailey beareth the bell away;
The lily, the rose, the rose I lay.

The silver is white, red is the gold;
The robes they lay in fold.

The bailey beareth the bell away;
The lily, the rose, the rose I lay.

And through the glass window shines the sun.
How should I love, and I so young?

The bailey beareth the bell away;
The lily, the rose, the rose I lay.



True Love
by Robert Penn Warren

In silence the heart raves. It utters words
Meaningless, that never had
A meaning. I was ten, skinny, red-headed,

Freckled. In a big black Buick,
Driven by a big grown boy, with a necktie, she sat
In front of the drugstore, sipping something

Through a straw. There is nothing like
Beauty. It stops your heart. It
Thickens your blood. It stops your breath. It

Makes you feel dirty. You need a hot bath.
I leaned against a telephone pole, and watched.
I thought I would die if she saw me.

How could I exist in the same world with that brightness?
Two years later she smiled at me. She
Named my name. I thought I would wake up dead.

Her grown brothers walked with the bent-knee
Swagger of horsemen. They were slick-faced.
Told jokes in the barbershop. Did no work.

Their father was what is called a drunkard.
Whatever he was he stayed on the third floor
Of the big white farmhouse under the maples for twenty-five years.

He never came down. They brought everything up to him.
I did not know what a mortgage was.
His wife was a good, Christian woman, and prayed.

When the daughter got married, the old man came down wearing
An old tail coat, the pleated shirt yellowing.
The sons propped him. I saw the wedding. There were

Engraved invitations, it was so fashionable. I thought
I would cry. I lay in bed that night
And wondered if she would cry when something was done to her.

The mortgage was foreclosed. That last word was whispered.
She never came back. The family
Sort of drifted off. Nobody wears shiny boots like that now.

But I know she is beautiful forever, and lives
In a beautiful house, far away.
She called my name once. I didn't even know she knew it.



Whoso List to Hunt
by Sir Thomas Wyatt

Whoso list to hunt, I know where is an hind,
But as for me, alas!, I may no more.
The vain travail hath wearied me so sore,
I am of them that farthest cometh behind.
Yet may I by no means my wearied mind
Draw from the deer, but as she fleeth afore
Fainting I follow. I leave off therefore,
Since in a net I seek to hold the wind.
Who list her hunt, I put him out of doubt,
As well as I may spend his time in vain.
And graven with diamonds in letters plain
There is written, her fair neck round about:
Noli me tangere, for Caesar's I am,
And wild for to hold, though I seem tame.

Noli me tangere means "Touch me not." According to the Bible, this is what Jesus said to Mary Magdalene when she tried to embrace him after the resurrection. In May 1536, Wyatt was imprisoned in the Tower of London for allegedly committing adultery with Anne Boleyn. He was released from the Tower later that year, thanks to his friendship and his father's friendship with Thomas Cromwell. But during his stay in the Tower, Wyatt may have witnessed the execution of Anne Boleyn from his cell window, and the executions of the five other men with whom she was accused of committing adultery. A common interpretation of this poem is that the deer (dear) is Anne Boleyn, and that Caesar is King Henry VIII, who had her and her lovers beheaded.



A Red, Red Rose
by Robert Burns

Oh my luve is like a red, red rose,
That's newly sprung in June:
Oh my luve is like the melodie,
That's sweetly play'd in tune.

As fair art thou, my bonie lass,
So deep in luve am I;
And I will luve thee still, my dear,
Till a' the seas gang dry.

Till a' the seas gang dry, my dear,
And the rocks melt wi' the sun;
And I will luve thee still, my dear,
While the sands o' life shall run.

And fare thee weel, my only luve!
And fare thee weel a while!
And I will come again, my luve,
Tho' it were ten thousand mile!



Sudden Light
by Dante Gabriel Rossetti

I have been here before,
But when or how I cannot tell:
I know the grass beyond the door,
The sweet keen smell,
The sighing sound, the lights around the shore.

You have been mine before,—
How long ago I may not know:
But just when at that swallow's soar
Your neck turned so,
Some veil did fall,—I knew it all of yore.

Has this been thus before?
And shall not thus time's eddying flight
Still with our lives our love restore
In death's despite,
And day and night yield one delight once more?



I Am Vertical
by Sylvia Plath

But I would rather be horizontal.
I am not a tree with my root in the soil
Sucking up minerals and motherly love
So that each March I may gleam into leaf,
Nor am I the beauty of a garden bed
Attracting my share of Ahs and spectacularly painted,
Unknowing I must soon unpetal.
Compared with me, a tree is immortal
And a flower-head not tall, but more startling,
And I want the one's longevity and the other's daring.

Tonight, in the infinitesimal light of the stars,
The trees and the flowers have been strewing their cool odors.
I walk among them, but none of them are noticing.
Sometimes I think that when I am sleeping
I must most perfectly resemble them —
Thoughts gone dim.
It is more natural to me, lying down.
Then the sky and I are in open conversation,
And I shall be useful when I lie down finally:
Then the trees may touch me for once, and the flowers have time for me.



This Living Hand
by John Keats

This living hand, now warm and capable
Of earnest grasping, would, if it were cold
And in the icy silence of the tomb,
So haunt thy days and chill thy dreaming nights
That thou would wish thine own heart dry of blood
So in my veins red life might stream again,
And thou be conscience-calm'd—see here it is—
I hold it towards you.



Winter Nights
by Thomas Campion

Now winter nights enlarge
The number of their hours,
And clouds their storms discharge
Upon the airy towers.
Let now the chimneys blaze
And cups o'erflow with wine;
Let well-tuned words amaze
With harmony divine.
Now yellow waxen lights
Shall wait on honey love,
While youthful revels, masques, and courtly sights
Sleep's leaden spells remove.

This time doth well dispense
With lovers' long discourse;
Much speed hath some defence,
Though beauty no remorse.
All do not all things well;
Some measures comely tread,
Some knotted riddles tell,
Some poems smoothly read.
The summer hath his joys,
And winter his delights;
Though love and all his pleasures are but toys,
They shorten tedious nights.



Enthralled
by Alfred Bryan

Teach me to sin—
In love's forbidden ways,
For you can make all passion pure;
The magic lure of your sweet eyes
Each shape of sin makes virtue praise.

Teach me to sin—
Enslave me to your wanton charms,
Crush me in your velvet arms
And make me, make me love you.
Make me fire your blood with new desire,
And make me kiss you—lip and limb,
Till sense reel and pulses swim.
Aye! even if you hate me,
Teach me to sin.



Sappho to Philænis
by John Donne

Where is that holy fire, which verse is said
To have? Is that enchanting force decay'd?
Verse that draws nature's works from nature's law,
Thee, her best work, to her work cannot draw.
Have my tears quench'd my old poetic fire?
Why quench'd they not as well that of desire?
Thoughts, my mind's creatures, often are with thee,
But I, their maker, want their liberty.
Only thine image in my heart doth sit,
But that is wax, and fires environ it.
My fires have driven, thine have drawn it hence;
And I am robb'd of picture, heart, and sense.
Dwells with me still mine irksome memory,
Which, both to keep and lose, grieves equally.
That tells me how fair thou art; thou art so fair
As gods, when gods to thee I do compare,
Are graced thereby; and to make blind men see,
What things gods are, I say they're like to thee.
For if we justly call each silly man
A little world, what shall we call thee then?
Thou art not soft, and clear, and straight, and fair,
As down, as stars, cedars, and lilies are;
But thy right hand, and cheek, and eye, only
Are like thy other hand, and cheek, and eye.
Such was my Phao awhile, but shall be never,
As thou wast, art, and O, mayst thou be ever.
Here lovers swear in their idolatry,
That I am such; but grief discolours me.
And yet I grieve the less, lest grief remove
My beauty, and make me unworthy of thy love.
Plays some soft boy with thee, O, there wants yet
A mutual feeling which should sweeten it.
His chin, a thorny, hairy unevenness
Doth threaten, and some daily change possess.
Thy body is a natural paradise,
In whose self, unmanured, all pleasure lies,
Nor needs perfection; why shouldst thou then
Admit the tillage of a harsh rough man?
Men leave behind them that which their sin shows,
And are as thieves traced, which rob when it snows.
But of our dalliance no more signs there are,
Than fishes leave in streams, or birds in air;
And between us all sweetness may be had,
All, all that nature yields, or art can add.
My two lips, eyes, thighs, differ from thy two
But so, as thine from one another do,
And, O, no more; the likeness being such,
Why should they not alike in all parts touch?
Hand to strange hand, lip to lip none denies;
Why should they breast to breast, or thighs to thighs?
Likeness begets such strange self-flattery,
That touching myself all seems done to thee.
Myself I embrace, and mine own hands I kiss,
And amorously thank myself for this.
Me, in my glass, I call thee; but alas,
When I would kiss, tears dim mine eyes and glass.
O cure this loving madness, and restore
Me to thee, thee my half, my all, my more.
So may thy cheeks' red outwear scarlet dye,
And their white, whiteness of the Galaxy;
So may thy mighty, amazing beauty move
Envy in all women, and in all men love;
And so be change and sickness far from thee,
As thou by coming near keep'st them from me.



The Vine
by Ovid
translated by Christopher Marlowe

I dreamed this mortal part of mine
Was metamorphosed to a vine,
Which crawling one and every way
Enthralled my dainty Lucia.
Methought her long small legs and thighs
I with my tendrils did surprise;
Her belly, buttocks, and her waist
By my soft nervelets were embraced.
About her head I writhing hung,
And with rich clusters (hid among
The leaves) her temples I behung,
So that my Lucia seemed to me
Young Bacchus ravished by his tree.
My curls about her neck did crawl,
And arms and hands they did enthrall,
So that she could not freely stir
(All parts there made one prisoner).
But when I crept with leaves to hide
Those parts which maids keep unespied,
Such fleeting pleasures there I took
That with the fancy I awoke;
And found (ah me!) this flesh of mine
More like a stock than like a vine.
Upon the Nipples of Julia's Breast
Have you beheld (with much delight)
A red rose peeping through a white?
Or else a cherry (double graced)
Within a lily? Centre placed?
Or ever marked the pretty beam,
A strawberry shows, half drowned in cream?
Or seen rich rubies blushing through
A pure smooth pearl, and orient too?
So like to this, nay all the rest,
Is each neat niplet of her breast.



There is a lady sweet and kind
by Thomas Ford

There is a lady sweet and kind,
Was never face so pleas'd my mind;
I did but see her passing by,
And yet I love her till I die.

Her gesture, motion, and her smiles,
Her wit, her voice, my heart beguiles,
Beguiles my heart, I know not why,
And yet I love her till I die.

Her free behaviour, winning looks,
Will make a lawyer burn his books;
I touch'd her not, alas! not I,
And yet I love her till I die.

Had I her fast betwixt mine arms,
Judge you that think such sports were harms,
Were't any harm? no, no, fie, fie,
For I will love her till I die.

Should I remain confined there
So long as Phœbus in his sphere,
I to request, she to deny,
Yet would I love her till I die.

Cupid is winged and doth range,
Her country so my love doth change:
But change she earth, or change she sky,
Yet will I love her till I die.



Excerpts from "More Poems"
by A. E. Housman

XXXI

Because I liked you better
Than suits a man to say,
It irked you, and I promised
To throw the thought away.

To put the world between us
We parted, stiff and dry;
'Good-bye,' said you, 'forget me.'
'I will, no fear', said I.

If here, where clover whitens
The dead man's knoll, you pass,
And no tall flower to meet you
Starts in the trefoiled grass,

Halt by the headstone naming
The heart no longer stirred,
And say the lad that loved you
Was one that kept his word.



Naming of Parts
by Henry Reed

"Vixi duellis nuper idoneus
Et militavi non sine glori"

Today we have naming of parts. Yesterday,
We had daily cleaning. And tomorrow morning,
We shall have what to do after firing. But today,
Today we have naming of parts. Japonica
Glistens like coral in all of the neighboring gardens,
And today we have naming of parts.

This is the lower sling swivel. And this
Is the upper sling swivel, whose use you will see
When you are given your slings. And this is the piling swivel,
Which in your case you have not got. The branches
Hold in the gardens their silent, eloquent gestures,
Which in our case we have not got.

This is the safety-catch, which is always released
With an easy flick of the thumb. And please do not let me
See anyone using his finger. You can do it quite easily
If you have any strength in your thumb. The blossoms
Are fragile and motionless, never letting anyone see
Any of them using their finger.

And this you can see is the bolt. The purpose of this
Is to open the breech, as you see. We can slide it
Rapidly backwards and forwards: we call this
Easing the spring. And rapidly backwards and forwards
The early bees are assaulting and fumbling the flowers:
They call it easing the Spring.

They call it easing the Spring: it is perfectly easy
If you have any strength in your thumb: like the bolt,
And the breech, and the cocking-piece, and the point of balance,
Which in our case we have not got; and the almond-blossom
Silent in all of the gardens and the bees going backwards and forwards,
For today we have naming of parts.



Advice to a Girl
by Sara Teasdale

No one worth possessing
Can be quite possessed;
Lay that on your heart,
My young angry dear;
This truth, this hard and precious stone,
Lay it on your hot cheek,
Let it hide your tear.
Hold it like a crystal
When you are alone
And gaze in the depths of the icy stone.
Long, look long and you will be blessed:
No one worth possessing
Can be quite possessed.



The Solitary
by Sara Teasdale

My heart has grown rich with the passing of years,
I have less need now than when I was young
To share myself with every comer
Or shape my thoughts into words with my tongue.
It is one to me that they come or go
If I have myself and the drive of my will,
And strength to climb on a summer night
And watch the stars swarm over the hill.
Let them think I love them more than I do,
Let them think I care, though I go alone;
If it lifts their pride, what is it to me
Who am self-complete as a flower or a stone.



Afton Water
by Robert Burns

Flow gently, sweet Afton, among thy green braes,
Flow gently, I'll sing thee a song in thy praise;
My Mary's asleep by thy murmuring stream,
Flow gently, sweet Afton, disturb not her dream.
Thou stock-dove, whose echo resounds thro' the glen,
Ye wild whistling blackbirds in yon thorny den,
Thou green-crested lapwing, thy screaming forbear,
I charge you disturb not my slumbering fair.
How lofty, sweet Afton, thy neighbouring hills,
Far mark'd with the courses of clear winding rills;
There daily I wander as noon rises high,
My flocks and my Mary's sweet cot in my eye.
How pleasant thy banks and green valleys below,
Where wild in the woodlands the primroses blow;
There oft, as mild Ev'ning sweeps over the lea,
The sweet-scented birk shades my Mary and me.
Thy crystal stream, Afton, how lovely it glides,
And winds by the cot where my Mary resides,
How wanton thy waters her snowy feet lave,
As gathering sweet flowrets she stems thy clear wave.
Flow gently, sweet Afton, among thy green braes,
Flow gently, sweet river, the theme of my lays;
My Mary's asleep by thy murmuring stream,
Flow gently, sweet Afton, disturb not her dream.



First Fig
by Edna St. Vincent Millay

My candle burns at both ends;
It will not last the night;
But ah, my foes, and oh, my friends—
It gives a lovely light!



The Sick Rose
by William Blake

O Rose, thou art sick.
The invisible worm
That flies in the night
In the howling storm

Has found out thy bed
Of crimson joy,
And his dark secret love
Does thy life destroy.



Dover Beach
by Matthew Arnold

The sea is calm to-night,
The tide is full, the moon lies fair
Upon the straits; on the French coast the light
Gleams and is gone; the cliffs of England stand,
Glimmering and vast, out in the tranquil bay.
Come to the window, sweet is the night-air!
Only, from the long line of spray
Where the sea meets the moon-blanched land,
Listen! you hear the grating roar
Of pebbles which the waves draw back, and fling,
At their return, up the high strand,
Begin, and cease, and then again begin,
With tremulous cadence slow, and bring
The eternal note of sadness in.

Sophocles long ago
Heard it on the Aegean, and it brought
Into his mind the turbid ebb and flow
Of human misery; we
Find also in the sound a thought,
Hearing it by this distant northern sea.

The sea of faith
Was once, too, at the full, and round earth's shore
Lay like the folds of a bright girdle furled.
But now I only hear
Its melancholy, long, withdrawing roar,
Retreating, to the breath
Of the night-wind, down the vast edges drear
And naked shingles of the world.

Ah, love, let us be true
To one another! for the world which seems
To lie before us like a land of dreams,
So various, so beautiful, so new,
Hath really neither joy, nor love, nor light,
Nor certitude, nor peace, nor help for pain;
And we are here as on a darkling plain
Swept with confused alarms of struggle and flight,
Where ignorant armies clash by night.



I Shall Not Care
by Sara Teasdale

When I am dead and over me bright April
Shakes out her rain-drenched hair,
Though you shall lean above me broken-hearted,
I shall not care.

I shall have peace, as leafy trees are peaceful
When rain bends down the bough;
And I shall be more silent and cold-hearted
Than you are now.



The Dark-Eyed Gentleman
by Thomas Hardy

I
I pitched my day's leazings in Crimmercrock Lane,
To tie up my garter and jog on again,
When a dear dark-eyed gentleman passed there and said,
in a way that made all o' me colour rose red,
'What do I see
O pretty knee!'
And he came and he tied up my garter for me.

II
'Twixt sunset and moonrise it was, I can mind:
Ah, 'tis easy to lose what we nevermore find!—
of the dear stranger's home, of his name, I knew nought,
But I soon knew his nature and all that it brought.
Then bitterly
Sobbed I that he
Should ever have tied up my garter for me!

III
Yet now I've beside me a fine lissom lad,
And my slip's nigh forgot, and my days are not sad;
My own dearest joy is he, comrade, and friend,
he it is who safe-guards me, on him I depend;
No sorrow brings he,
And thankful I be
That his daddy once tied up my garter for me!

Note: "Leazings" means a bundle of gleaned corn. [Hardy's note]
Our thanks to Richard Moore for suggesting the inclusion of the poem above.



To Daffodils
by Robert Herrick

Fair daffodils, we weep to see
You haste away so soon.
As yet the early-rising sun
Hath not attained his noon.
Stay, stay,
Until the hasting day
Has run
But to the even-song;
And, having prayed together, we
Will go with you along.
We have short time to stay, as you;
We have as short a spring;
As quick a growth to meet decay,
As you, or any thing.
We die.
As your hours do, and dry
Away
Like to the summer's rain;
Or as the pearls of morning's dew
Ne'er to be found again.

Our thanks to Gail White for suggesting the inclusion of the poem above.



Go, Lovely Rose
by Edmund Waller

Go, lovely Rose,—
Tell her that wastes her time and me,
That now she knows,
When I resemble her to thee,
How sweet and fair she seems to be.

Tell her that's young,
And shuns to have her graces spied,
That hadst thou sprung
In deserts where no men abide,
Thou must have uncommended died.

Small is the worth
Of beauty from the light retir'd:
Bid her come forth,
Suffer herself to be desir'd,
And not blush so to be admir'd.

Then die, that she
The common fate of all things rare
May read in thee;
How small a part of time they share,
That are so wondrous sweet and fair.



My Sweet, Crushed Angel
by Hafiz, as translated by Daniel Ladinsky

You have not danced so badly, my dear,
Trying to hold hands with the Beautiful One.

You have waltzed with great style,
My sweet, crushed angel,
To have ever neared God's heart at all.

Our Partner is notoriously difficult to follow,
And even His best musicians are not always easy
To hear.

So what if the music has stopped for a while.

So what
If the price of admission to the Divine
Is out of reach tonight.

So what, my dear,
If you do not have the ante to gamble for Real Love.

The mind and the body are famous
For holding the heart ransom,

But Hafiz knows the Beloved's eternal habits.

Have patience,

For He will not be able to resist your longing
For Long.

You have not danced so badly, my dear,
Trying to kiss the Beautiful One.

You have actually waltzed with tremendous style,
O my sweet,
O my sweet crushed angel.



Bathsheba's Song
by George Peele

Hot sun, cool fire, tempered with sweet air,
Black shade, fair nurse, shadow my white hair;
Shine sun; burn, fire; breathe, air, and ease me;
Black shade, fair nurse, shroud me and please me:
Shadow, my sweet nurse, keep me from burning,
Make not my glad cause cause of mourning.
Let not my beauty's fire
Inflame unstaid desire,
Nor pierce any bright eye
That wandereth lightly.



Normalization
by Czeslaw Milosz, as translated by Clare Cavanagh

This happened long ago, before the onset
of universal genetic correctness.

Boys and girls would stand naked before mirrors
studying the defects of their structure.

Nose too long, ears like burdocks,
sunken chin just like a mongoloid.

Breasts too small, too large, lopsided shoulders,
penis too short, hips too broad or else too narrow.

And just an inch or two taller!

Such was the house they inhabited for life.

Hiding, feigning, concealing defects.

But somehow they still had to find a partner.

Following incomprehensible tastes—airy creatures
paired with potbellies, skin and bones enamored of salt pork.

They had a saying then: "Even monsters
have their mates." So perhaps they learned to tolerate their partners'
flaws, trusting that theirs would be forgiven in turn.

Now every genetic error meets with such
disgust that crowds might spit on them and stone them.

As happened in the city of K., where the town council
voted to exile a girl

So thickset and squat
that no stylish dress could ever suit her,

But let's not yearn for the days of prenormalization.
Just think of the torments, the anxieties, the sweat,
the wiles needed to entice, in spite of all.



Fires
by Joseph Campbell

The little fires that Nature lights —
The scilla's lamp, the daffodil —
She quenches, when of stormy nights
Her anger whips the hill.

The fires she lifts against the cloud —
The irised bow, the burning tree —
She batters down with curses loud,
Nor cares that death should be.

The fire she kindles in the soul —
The poet's mood, the rebel's thought —
She cannot master, for their coal
In other mines is wrought.



Barter
by Sara Teasdale

Life has loveliness to sell,
All beautiful and splendid things,
Blue waves whitened on a cliff,
Soaring fire that sways and sings,
And children's faces looking up
Holding wonder in a cup.

Life has loveliness to sell,
Music like a curve of gold,
Scent of pine trees in the rain,
Eyes that love you, arms that hold,
And for your spirit's still delight,
Holy thoughts that star the night.

Spend all you have for loveliness,
Buy it and never count the cost;
For one white singing hour of peace
Count many a year of strife well lost,
And for a breath of ecstasy
Give all you have been, or could be.



Peace
by Sara Teasdale

Peace flows into me
As the tide to the pool by the shore;
It is mine forevermore,
It ebbs not back like the sea.

I am the pool of blue
That worships the vivid sky;
My hopes were heaven-high,
They are all fulfilled in you.

I am the pool of gold
When sunset burns and dies,—
You are my deepening skies,
Give me your stars to hold.



Is My Team Plowing
by A. E. Housman

"Is my team ploughing,
That I was used to drive
And hear the harness jingle
When I was man alive?"

Ay, the horses trample,
The harness jingles now;
No change though you lie under
The land you used to plough.

"Is football playing
Along the river shore,
With lads to chase the leather,
Now I stand up no more?"

Ay, the ball is flying,
The lads play heart and soul;
The goal stands up, the keeper
Stands up to keep the goal.

"Is my girl happy,
That I thought hard to leave,
And has she tired of weeping
As she lies down at eve?"

Ay, she lies down lightly,
She lies not down to weep,
Your girl is well contented.
Be still, my lad, and sleep.

"Is my friend hearty,
Now I am thin and pine,
And has he found to sleep in
A better bed than mine?"

Yes, lad, I lie easy,
I lie as lads would choose;
I cheer a dead man's sweetheart,
Never ask me whose.



Love Is Not All
by Edna St. Vincent Millay

Love is not all: It is not meat nor drink
Nor slumber nor a roof against the rain,
Nor yet a floating spar to men that sink
and rise and sink and rise and sink again.
Love cannot fill the thickened lung with breath
Nor clean the blood, nor set the fractured bone;
Yet many a man is making friends with death
even as I speak, for lack of love alone.
It well may be that in a difficult hour,
pinned down by need and moaning for release
or nagged by want past resolution's power,
I might be driven to sell your love for peace,
Or trade the memory of this night for food.
It may well be. I do not think I would.



What Lips My Lips Have Kissed
by Edna St. Vincent Millay

What lips my lips have kissed, and where, and why,
I have forgotten, and what arms have lain
Under my head till morning; but the rain
Is full of ghosts tonight, that tap and sigh
Upon the glass and listen for reply,
And in my heart there stirs a quiet pain
For unremembered lads that not again
Will turn to me at midnight with a cry.
Thus in winter stands the lonely tree,
Nor knows what birds have vanished one by one,
Yet knows its boughs more silent than before:
I cannot say what loves have come and gone,
I only know that summer sang in me
A little while, that in me sings no more.



Not in a silver casket cool with pearls
by Edna St. Vincent Millay

Not in a silver casket cool with pearls
Or rich with red corundum or with blue,
Locked, and the key withheld, as other girls
Have given their loves, I give my love to you;
Not in a lovers'-knot, not in a ring
Worked in such fashion, and the legend plain—
Semper fidelis, where a secret spring
Kennels a drop of mischief for the brain:
Love in the open hand, no thing but that,
Ungemmed, unhidden, wishing not to hurt,
As one should bring you cowslips in a hat
Swung from the hand, or apples in her skirt,
I bring you, calling out as children do:
"Look what I have!—And these are all for you."



Bagpipe Music
by Louis MacNeice

It's no go the merrygoround, it's no go the rickshaw,
All we want is a limousine and a ticket for the peepshow.
Their knickers are made of crepe-de-chine, their shoes are made of python,
Their halls are lined with tiger rugs and their walls with head of bison.

John MacDonald found a corpse, put it under the sofa,
Waited till it came to life and hit it with a poker,
Sold its eyes for souvenirs, sold its blood for whiskey,
Kept its bones for dumbbells to use when he was fifty.

It's no go the Yogi-man, it's no go Blavatsky,
All we want is a bank balance and a bit of skirt in a taxi.

Annie MacDougall went to milk, caught her foot in the heather,
Woke to hear a dance record playing of Old Vienna.
It's no go your maidenheads, it's no go your culture,
All we want is a Dunlop tire and the devil mend the puncture.

The Laird o' Phelps spent Hogmanay declaring he was sober,
Counted his feet to prove the fact and found he had one foot over.
Mrs. Carmichael had her fifth, looked at the job with repulsion,
Said to the midwife "Take it away; I'm through with overproduction."

It's no go the gossip column, it's no go the Ceilidh,
All we want is a mother's help and a sugar-stick for the baby.

Willie Murray cut his thumb, couldn't count the damage,
Took the hide of an Ayrshire cow and used it for a bandage.
His brother caught three hundred cran when the seas were lavish,
Threw the bleeders back in the sea and went upon the parish.

It's no go the Herring Board, it's no go the Bible,
All we want is a packet of fags when our hands are idle.

It's no go the picture palace, it's no go the stadium,
It's no go the country cot with a pot of pink geraniums,
It's no go the Government grants, it's no go the elections,
Sit on your arse for fifty years and hang your hat on a pension.

It's no go my honey love, it's no go my poppet;
Work your hands from day to day, the winds will blow the profit.
The glass is falling hour by hour, the glass will fall forever,
But if you break the bloody glass you won't hold up the weather.



The Penitent
by Edna St. Vincent Millay

I had a little Sorrow,
Born of a little Sin,
I found a room all damp with gloom
And shut us all within;
And, "Little Sorrow, weep," said I,
"And, Little Sin, pray God to die,
And I upon the floor will lie
And think how bad I've been!"

Alas for pious planning —
It mattered not a whit!
As far as gloom went in that room,
The lamp might have been lit!
My little Sorrow would not weep,
My little Sin would go to sleep —
To save my soul I could not keep
My graceless mind on it!

So I got up in anger,
And took a book I had,
And put a ribbon on my hair
To please a passing lad,
And, "One thing there's no getting by —
I've been a wicked girl," said I:
"But if I can't be sorry, why,
I might as well be glad!"



A Supermarket in California
by Allen Ginsberg

What thoughts I have of you tonight, Walt Whitman, for I walked down the streets under the trees with a headache self-conscious looking at the full moon.
In my hungry fatigue, and shopping for images, I went into the neon fruit supermarket, dreaming of your enumerations!
What peaches and what penumbras! Whole families shopping at night! Aisles full of husbands! Wives in the avocados, babies in the tomatoes! — and you, Garcia Lorca, what were you doing down by the watermelons?
I saw you, Walt Whitman, childless, lonely old grubber, poking among the meats in the refrigerator and eyeing the grocery boys.
I heard you asking questions of each: Who killed the pork chops? What price bananas? Are you my Angel?
I wandered in and out of the brilliant stacks of cans following you, and followed in my imagination by the store detective.
We strode down the open corridors together in our solitary fancy tasting artichokes, possessing every frozen delicacy, and never passing the cashier.
Where are we going, Walt Whitman? The doors close in an hour. Which way does your beard point tonight?
(I touch your book and dream of our odyssey in the supermarket and feel absurd.)
Will we walk all night through solitary streets? The trees add shade to shade, lights out in the houses, we'll both be lonely.
Will we stroll dreaming of the lost America of love past blue automobiles in driveways, home to our silent cottage?
Ah, dear father, graybeard, lonely old courage-teacher, what America did you have when Charon quit poling his ferry and you got out on a smoking bank and stood watching the boat disappear on the black waters of Lethe?



To Helen
by Edgar Allan Poe

Helen, thy beauty is to me
Like those Nicean barks of yore,
That gently, o'er a perfumed sea,
The weary, wayworn wanderer bore
To his own native shore.

On desperate seas long wont to roam,
Thy hyacinth hair, thy classic face,
Thy Naiad airs have brought me home
To the glory that was Greece
And the grandeur that was Rome.

Lo! in yon brilliant window-niche
How statue-like I see thee stand,
The agate lamp within thy hand!
Ah, Psyche, from the regions which
Are Holy Land!



it may not always be so; and i say
by e.e. cummings

it may not always be so;and i say
that if your lips,which i have loved,should touch
another's,and your dear strong fingers clutch
his heart,as mine in time not far away;
if on another's face your sweet hair lay
in such a silence as i know,or such
great writhing words as,uttering overmuch,
stand helplessly before the spirit at bay;

if this should be,i say if this should be—
you of my heart,send me a little word;
that i may go unto him,and take his hands,
saying,Accept all happiness from me.
Then shall i turn my face,and hear one bird
sing terribly afar in the lost lands.



She Walks In Beauty
by Lord Bryon

She walks in beauty, like the night
Of cloudless climes and starry skies;
And all that's best of dark and bright
Meet in her aspect and her eyes:
Thus mellow'd to that tender light
Which heaven to gaudy day denies.

One shade the more, one ray the less,
Had half impair'd the nameless grace
Which waves in every raven tress,
Or softly lightens o'er her face;
Where thoughts serenely sweet express
How pure, how dear their dwelling-place.

And on that cheek, and o'er that brow,
So soft, so calm, yet eloquent,
The smiles that win, the tints that glow,
But tell of days in goodness spent,
A mind at peace with all below,
A heart whose love is innocent!



How Do I Love Thee?
by Elizabeth Barrett Browning

How do I love thee? Let me count the ways.
I love thee to the depth and breadth and height
My soul can reach, when feeling out of sight
For the ends of Being and ideal Grace.
I love thee to the level of every day's
Most quiet need, by sun and candlelight.
I love thee freely, as men strive for Right;
I love thee purely, as they turn from Praise.
I love with a passion put to use
In my old griefs, and with my childhood's faith.
I love thee with a love I seemed to lose
With my lost saints,—I love thee with the breath,
Smiles, tears, of all my life!—and, if God choose,
I shall but love thee better after death.



Meeting at Night
by Robert Browning

The grey sea and the long black land;
And the yellow half-moon large and low;
And the startled little waves that leap
In fiery ringlets from their sleep,
As I gain the cove with pushing prow,
And quench its speed i' the slushy sand.

Then a mile of warm sea-scented beach;
Three fields to cross till a farm appears;
A tap at the pane, the quick sharp scratch
And blue spurt of a lighted match,
And a voice less loud, through its joys and fears,
Than the two hearts beating each to each!



The Silken Tent
by Robert Frost

She is as in a field a silken tent
At midday when the sunny summer breeze
Has dried the dew and all its ropes relent,
So that in guys it gently sways at ease,
And its supporting central cedar pole,
That is its pinnacle to heavenward
And signifies the sureness of the soul,
Seems to owe naught to any single cord,
But strictly held by none, is loosely bound
By countless silken ties of love and thought
To everything on earth the compass round,
And only by one's going slightly taut
In the capriciousness of summer air
Is of the slightest bondage made aware.



Shall I Compare Thee to a Summer's Day?
by William Shakespeare

Shall I compare thee to a summer's day?
Thou art more lovely and more temperate.
Rough winds do shake the darling buds of May,
And summer's lease hath all too short a date.
Sometime too hot the eye of heaven shines,
And often is his gold complexion dimmed;
And every fair from fair sometime declines,
By chance, or nature's changing course untrimmed.
But thy eternal summer shall not fade
Nor lose possession of that fair thou ow'st;
Nor shall death brag thou wand'rest in his shade,
When in eternal lines to time thou grow'st,
So long as men can breathe or eyes can see,
So long lives this, and this gives life to thee.



I Knew A Woman
by Theodore Roethke

I knew a woman, lovely in her bones,
When small birds sighed, she would sigh back at them;
Ah, when she moved, she moved more ways than one:
The shapes a bright container can contain!
Of her choice virtues only gods should speak,
Or English poets who grew up on Greek
(I'd have them sing in chorus, cheek to cheek.)

How well her wishes went! She stroked my chin,
She taught me Turn, and Counter-turn, and stand;
She taught me Touch, that undulant white skin:
I nibbled meekly from her proffered hand;
She was the sickle; I, poor I, the rake,
Coming behind her for her pretty sake
(But what prodigious mowing did we make.)

Love likes a gander, and adores a goose:
Her full lips pursed, the errant note to seize;
She played it quick, she played it light and loose;
My eyes, they dazzled at her flowing knees;
Her several parts could keep a pure repose,
Or one hip quiver with a mobile nose
(She moved in circles, and those circles moved.)

Let seed be grass, and grass turn into hay:
I'm martyr to a motion not my own;
What's freedom for? To know eternity.
I swear she cast a shadow white as stone.
But who would count eternity in days?
These old bones live to learn her wanton ways:
(I measure time by how a body sways.)



Who ever loved
by Christopher Marlowe

It lies not in our power to love or hate,
For will in us is overruled by fate.
When two are stripped, long ere the course begin,
We wish that one should love, the other win;

And one especially do we affect
Of two gold ingots, like in each respect:
The reason no man knows; let it suffice
What we behold is censured by our eyes.
Where both deliberate, the love is slight:
Who ever loved, that loved not at first sight?



somewhere i have never travelled, gladly beyond
by e.e. cummings

somewhere i have never travelled, gladly beyond
any experience,your eyes have their silence:
in your most frail gesture are things which enclose me,
or which i cannot touch because they are too near
your slightest look will easily unclose me
though i have closed myself as fingers,
you open always petal by petal myself as Spring opens
(touching skilfully,mysteriously)her first rose
or if your wish be to close me, i and
my life will shut very beautifully ,suddenly,
as when the heart of this flower imagines
the snow carefully everywhere descending;
nothing which we are to perceive in this world equals
the power of your intense fragility:whose texture
compels me with the color of its countries,
rendering death and forever with each breathing
(i do not know what it is about you that closes
and opens;only something in me understands
the voice of your eyes is deeper than all roses)
nobody,not even the rain,has such small hands



Bright Star
by John Keats

Bright star, would I were steadfast as thou art
Not in lone splendour hung aloft the night,
And watching, with eternal lids apart,
Like nature's patient sleepless eremite,
The moving waters at their priestlike task
Of pure ablution round earth's human shores,
Or gazing on the new soft-fallen mask
Of snow upon the mountains and the moors;
No yet still steadfast, still unchangeable,
Pillow'd upon my fair love's ripening breast,
To feel for ever its soft fall and swell,
Awake for ever in a sweet unrest,
Still, still to hear her tender-taken breath,
And so live ever or else swoon to death.



Heart, we will forget him
by Emily Dickinson

Heart, we will forget him,
You and I, tonight!
You must forget the warmth he gave,
I will forget the light.

When you have done pray tell me,
Then I, my thoughts, will dim.
Haste! 'lest while you're lagging
I may remember him!



A charm invests a face
by Emily Dickinson

A charm invests a face
Imperfectly beheld.
The lady dare not lift her veil
For fear it be dispelled.

But peers beyond her mesh,
And wishes, and denies,
Lest interview annul a want
That image satisfies.



I gave myself to him
by Emily Dickinson

I gave myself to him,
And took himself for pay.
The solemn contract of a life
Was ratified this way

The value might disappoint,
Myself a poorer prove
Than this my purchaser suspect,
The daily own of Love

Depreciates the sight;
But, 'til the merchant buy,
Still fabled, in the isles of spice
The subtle cargoes lie.

At least, 'tis mutual risk,
Some found it mutual gain;
Sweet debt of Life, each night to owe,
Insolvent, every noon.



Farewell, Love
by Thomas Wyatt

Farewell, Love, and all thy laws for ever:
Thy baited hooks shall tangle me no more.
Senec and Plato call me from thy lore,
To perfect wealth my wit for to endeavour.
In blind error when I did persever,
Thy sharp repulse, that pricketh aye so sore,
Hath taught me to set in trifles no store,
And scape forth, since liberty is lever*. [desirable]
Therefore farewell, go trouble younger hearts,
And in me claim no more authority;
With idle youth go use thy property,
And thereon spend thy many brittle darts.
For, hitherto though I've lost my time,
Me lusteth no longer rotten boughs to climb.



Funeral Blues
by W. H. Auden

Stop all the clocks, cut off the telephone,
Prevent the dog from barking with a juicy bone,
Silence the pianos and with muffled drum
Bring out the coffin, let the mourners come.

Let aeroplanes circle moaning overhead
Scribbling on the sky the message He is Dead.
Put crepe bows round the white necks of the public doves,
Let the traffic policemen wear black cotton gloves.

He was my North, my South, my East and West,
My working week and my Sunday rest,
My noon, my midnight, my talk, my song;
I thought that love would last forever: I was wrong.

The stars are not wanted now; put out every one,
Pack up the moon and dismantle the sun,
Pour away the ocean and sweep up the woods;
For nothing now can ever come to any good.



The Last Rose of Summer
by Tom Moore

'Tis the last rose of summer
Left blooming alone;
All her lovely companions
Are faded and gone;
No flower of her kindred,
No rosebud is nigh,
To reflect back her blushes,
To give sigh for sigh.

I'll not leave thee, thou lone one!
To pine on the stem;
Since the lovely are sleeping,
Go, sleep thou with them.
Thus kindly I scatter
Thy leaves o'er the bed,
Where thy mates of the garden
Lie scentless and dead.

So soon may I follow,
When friendships decay,
And from Love's shining circle
The gems drop away.
When true hearts lie withered
And fond ones are flown,
Oh! who would inhabit
This bleak world alone?



Spring
by Edna St. Vincent Millay

To what purpose, April, do you return again?
Beauty is not enough.
You can no longer quiet me with the redness
Of little leaves opening stickily.
I know what I know.
The sun is hot on my neck as I observe
The spikes of the crocus.
The smell of the earth is good.
It is apparent that there is no death.
But what does that signify?
Not only under ground are the brains of men
Eaten by maggots.
Life in itself
Is nothing,
An empty cup, a flight of uncarpeted stairs.
It is not enough that yearly, down this hill,
April
Comes like an idiot, babbling and strewing flowers.



The Love Song of J. Alfred Prufrock
by T. S. Eliot

S'io credesse che mia risposta fosse
A persona che mai tornasse al mondo,
Questa fiamma staria senza piu scosse.
Ma perciocche giammai di questo fondo
Non torno vivo alcun, s'i'odo il vero,
Senza tema d'infamia ti rispondo. [1]

Let us go then, you and I,
When the evening is spread out against the sky
Like a patient etherised upon a table;
Let us go, through certain half-deserted streets,
The muttering retreats
Of restless nights in one-night cheap hotels
And sawdust restaurants with oyster-shells:
Streets that follow like a tedious argument
Of insidious intent
To lead you to an overwhelming question .
Oh, do not ask, "What is it?"
Let us go and make our visit.

In the room the women come and go
Talking of Michelangelo.

The yellow fog that rubs its back upon the window-panes,
The yellow smoke that rubs its muzzle on the window-panes
Licked its tongue into the corners of the evening,
Lingered upon the pools that stand in drains,
Let fall upon its back the soot that falls from chimneys,
Slipped by the terrace, made a sudden leap,
And seeing that it was a soft October night,
Curled once about the house, and fell asleep.

And indeed there will be time
For the yellow smoke that slides along the street,
Rubbing its back upon the window-panes;
There will be time, there will be time
To prepare a face to meet the faces that you meet;
There will be time to murder and create,
And time for all the works and days of hands
That lift and drop a question on your plate;
Time for you and time for me,
And time yet for a hundred indecisions,
And for a hundred visions and revisions,
Before the taking of a toast and tea.

In the room the women come and go
Talking of Michelangelo.

And indeed there will be time
To wonder, "Do I dare?" and, "Do I dare?"
Time to turn back and descend the stair,
With a bald spot in the middle of my hair—
[They will say: "How his hair is growing thin!"]
My morning coat, my collar mounting firmly to the chin,
My necktie rich and modest, but asserted by a simple pin—
[They will say: "But how his arms and legs are thin!"]
Do I dare
Disturb the universe?
In a minute there is time
For decisions and revisions which a minute will reverse.

For I have known them all already, known them all:—
Have known the evenings, mornings, afternoons,
I have measured out my life with coffee spoons;
I know the voices dying with a dying fall
Beneath the music from a farther room.
So how should I presume?

And I have known the eyes already, known them all-
The eyes that fix you in a formulated phrase,
And when I am formulated, sprawling on a pin,
When I am pinned and wriggling on the wall,
Then how should I begin
To spit out all the butt-ends of my days and ways?
And how should I presume?

And I have known the arms already, known them all-
Arms that are braceleted and white and bare
[But in the lamplight, downed with light brown hair!]
It is perfume from a dress
That makes me so digress?
Arms that lie along a table, or wrap about a shawl.
And should I then presume?
And how should I begin?

. . . . .

Shall I say, I have gone at dusk through narrow streets
And watched the smoke that rises from the pipes
Of lonely men in shirt-sleeves, leaning out of windows?. . .

I should have been a pair of ragged claws
Scuttling across the floors of silent seas.

. . . . .

And the afternoon, the evening, sleeps so peacefully!
Smoothed by long fingers,
Asleep . . . tired . . . or it malingers,
Stretched on the floor, here beside you and me.
Should I, after tea and cakes and ices,
Have the strength to force the moment to its crisis?
But though I have wept and fasted, wept and prayed,
Though I have seen my head [grown slightly bald] brought in upon a platter,
I am no prophet—and here's no great matter;
I have seen the moment of my greatness flicker,
And I have seen the eternal Footman hold my coat, and snicker,
And in short, I was afraid.

And would it have been worth it, after all,
After the cups, the marmalade, the tea,
Among the porcelain, among some talk of you and me,
Would it have been worth while,
To have bitten off the matter with a smile,
To have squeezed the universe into a ball
To roll it toward some overwhelming question,
To say: "I am Lazarus, come from the dead,
Come back to tell you all, I shall tell you all"—
If one, settling a pillow by her head,
Should say: "That is not what I meant at all.
That is not it, at all."

And would it have been worth it, after all,
Would it have been worth while,
After the sunsets and the dooryards and the sprinkled streets,
After the novels, after the teacups, after the skirts that trail along the floor—
And this, and so much more?—
It is impossible to say just what I mean!
But as if a magic lantern threw the nerves in patterns on a screen:
Would it have been worth while
If one, settling a pillow or throwing off a shawl,
And turning toward the window, should say:
"That is not it at all,
That is not what I meant, at all."

. . . . .

No! I am not Prince Hamlet, nor was meant to be;
Am an attendant lord, one that will do
To swell a progress, start a scene or two,
Advise the prince; no doubt, an easy tool,
Deferential, glad to be of use,
Politic, cautious, and meticulous;
Full of high sentence, but a bit obtuse;
At times, indeed, almost ridiculous—
Almost, at times, the Fool.

I grow old . . . I grow old . . .
I shall wear the bottoms of my trousers rolled.

Shall I part my hair behind? Do I dare to eat a peach?
I shall wear white flannel trousers, and walk upon the beach.
I have heard the mermaids singing, each to each.

I do not think that they will sing to me.

I have seen them riding seaward on the waves
Combing the white hair of the waves blown back
When the wind blows the water white and black.

We have lingered in the chambers of the sea
By sea-girls wreathed with seaweed red and brown
Till human voices wake us, and we drown.

[1] Dante, Inferno 27.61-66 "If I thought my answer were given / to anyone who would ever return to the world, / this flame would stand still without moving any further. / But since never from this abyss / has anyone ever returned alive, if what I hear is true, /without fear of infamy I answer you."



Tulips
by Sylvia Plath

The tulips are too excitable, it is winter here.
Look how white everything is, how quiet, how snowed-in.
I am learning peacefulness, lying by myself quietly
As the light lies on these white walls, this bed, these hands.
I am nobody; I have nothing to do with explosions.
I have given my name and my day-clothes up to the nurses
And my history to the anesthetist and my body to surgeons.

They have propped my head between the pillow and the sheet-cuff
Like an eye between two white lids that will not shut.
Stupid pupil, it has to take everything in.
The nurses pass and pass, they are no trouble,
They pass the way gulls pass inland in their white caps,
Doing things with their hands, one just the same as another,
So it is impossible to tell how many there are.

My body is a pebble to them, they tend it as water
Tends to the pebbles it must run over, smoothing them gently.
They bring me numbness in their bright needles, they bring me sleep.
Now I have lost myself I am sick of baggage——
My patent leather overnight case like a black pillbox,
My husband and child smiling out of the family photo;
Their smiles catch onto my skin, little smiling hooks.

I have let things slip, a thirty-year-old cargo boat
stubbornly hanging on to my name and address.
They have swabbed me clear of my loving associations.
Scared and bare on the green plastic-pillowed trolley
I watched my teaset, my bureaus of linen, my books
Sink out of sight, and the water went over my head.
I am a nun now, I have never been so pure.

I didn't want any flowers, I only wanted
To lie with my hands turned up and be utterly empty.
How free it is, you have no idea how free——
The peacefulness is so big it dazes you,
And it asks nothing, a name tag, a few trinkets.
It is what the dead close on, finally; I imagine them
Shutting their mouths on it, like a Communion tablet.

The tulips are too red in the first place, they hurt me.
Even through the gift paper I could hear them breathe
Lightly, through their white swaddlings, like an awful baby.
Their redness talks to my wound, it corresponds.
They are subtle: they seem to float, though they weigh me down,
Upsetting me with their sudden tongues and their color,
A dozen red lead sinkers round my neck.

Nobody watched me before, now I am watched.
The tulips turn to me, and the window behind me
Where once a day the light slowly widens and slowly thins,
And I see myself, flat, ridiculous, a cut-paper shadow
Between the eye of the sun and the eyes of the tulips,
And I have no face, I have wanted to efface myself.
The vivid tulips eat my oxygen.

Before they came the air was calm enough,
Coming and going, breath by breath, without any fuss.
Then the tulips filled it up like a loud noise.
Now the air snags and eddies round them the way a river
Snags and eddies round a sunken rust-red engine.
They concentrate my attention, that was happy
Playing and resting without committing itself.

The walls, also, seem to be warming themselves.
The tulips should be behind bars like dangerous animals;
They are opening like the mouth of some great African cat,
And I am aware of my heart: it opens and closes
Its bowl of red blooms out of sheer love of me.
The water I taste is warm and salt, like the sea,
And comes from a country far away as health.



His Confession
by the Archpoet
circa 1165; translated from the original Medieval Latin by Helen Waddell

Seething over inwardly
With fierce indignation,
In my bitterness of soul,
Hear my declaration.
I am of one element,
Levity my matter,
Like enough a withered leaf
For the winds to scatter.

Since it is the property
Of the sapient
To sit firm upon a rock,
it is evident
That I am a fool, since I
Am a flowing river,
Never under the same sky,
Transient for ever.

Hither, thither, masterless
Ship upon the sea,
Wandering through the ways of air,
Go the birds like me.
Bound am I by ne'er a bond,
Prisoner to no key,
Questing go I for my kind,
Find depravity.

Never yet could I endure
Soberness and sadness,
Jests I love and sweeter than
Honey find I gladness.
Whatsoever Venus bids
Is a joy excelling,
Never in an evil heart
Did she make her dwelling.

Down the broad way do I go,
Young and unregretting,
Wrap me in my vices up,
Virtue all forgetting,
Greedier for all delight
Than heaven to enter in:
Since the soul is in me dead,
Better save the skin.

Pardon, pray you, good my lord,
Master of discretion,
But this death I die is sweet,
Most delicious poison.
Wounded to the quick am I
By a young girl's beauty:
She's beyond my touching? Well,
Can't the mind do duty?

Hard beyond all hardness, this
Mastering of Nature:
Who shall say his heart is clean,
Near so fair a creature?
Young are we, so hard a law,
How should we obey it?
And our bodies, they are young,
Shall they have no say in't?

Sit you down amid the fire,
Will the fire not burn you?
To Pavia come, will you
Just as chaste return you?
Pavia, where Beauty draws
Youth with finger-tips,
Youth entangled in her eyes,
Ravished with her lips.

Let you bring Hippolytus,
In Pavia dine him,
Never more Hippolytus
Will the morning find him.
In Pavia not a road
But leads to venery
Nor among its crowding towers
One to chastity.

Yet a second charge they bring:
I'm forever gaming.
Yea, the dice hath many a time
Stripped me to my shaming.
What an' if the body's cold,
If the mind is burning,
On the anvil hammering,
Rhymes and verses turning?

Look again upon your list.
Is the tavern on it?
Yea, and never have I scorned,
Never shall I scorn it,
Till the holy angels come,
And my eyes discern them,
Singing for the dying soul,
Requiem aeternam.

For on this my heart is set:
When the hour is nigh me,
Let me in the tavern die,
With a tankard by me,
While the angels looking down
Joyously sing o'er me,
Deus sit propitius
Huic potatori.

'Tis the fire that's in the cup
Kindles the soul's torches,
'Tis the heart that drenched in wine
Flies to heaven's porches.
Sweeter tastes the wine to me
In a tavern tankard
That the watered stuff my Lord
Bishop has decanted.

Let them fast and water drink,
All the poets' chorus,
Fly the market and the crowd
Racketing uproarious.
Sit in quiet spots and think,
Shun the tavern's portal
Write, and never having lived,
Die to be immortal.

Never hath the spirit of
Poetry descended,
Till with food and drink my lean
Belly was distended,
But when Bacchus lords it in
My cerebral story,
Comes Apollo with a rush,
Fills me with his glory.

Unto every man his gift.
Mine was not for fasting.
Never could I find a rhyme
With my stomach wasting.
As the wine is, so the verse:
'Tis a better chorus
When the landlord hath a good
Vintage set before us.

Good my lord, the case is heard,
I myself betray me,
And affirm myself to be
All my fellows say me.
See, they in thy presence are:
Let whoe'er hath known
His own heart and found it clean,
Cast at me the stone.

So there you have them: the best erotic poems ever, according to me. I'm sure every reader's choices will be different, but if you added a poem or three to yours, having read mine, hopefully you will consider your time here well spent. Here are a few of my originals ...



The Effects of Memory
by Michael R. Burch

A black ringlet
curls to lie
at the nape of her neck,
glistening with sweat
in the evaporate moonlight ...
This is what I remember

now that I cannot forget.

And tonight,
if I have forgotten her name,
I remember:
rigid wire and white lace
half-impressed in her flesh ...

our soft cries, like regret,

... the enameled white clips
of her bra strap
still inscribe dimpled marks
that my kisses erase ...

now that I have forgotten her face.




Are You the Thief
by Michael R. Burch

When I touch you now,
O sweet lover,
full of fire,
melting like ice
in my embrace,
when I part the delicate white lace,
baring pale flesh,
and your face
is so close
that I breathe your breath
and your hair surrounds me like a wreath ...
tell me now,
O sweet, sweet lover,
in good faith:
are you the thief
who has stolen my heart?



Righteous
by Michael R. Burch

Come to me tonight
in the twilight, O, and the full moon rising,
spectral and ancient, will mutter a prayer.

Gather your hair
and pin it up, knowing
that I will release it a moment anon.

We are not one,
nor is there a scripture
to sanctify nights you might spend in my arms,

but the swarms
of stars revolving above us
revel tonight, the most ardent of lovers.




Duet, Minor Key
by Michael R. Burch

Without the drama of cymbals
or the fanfare and snares of drums,
I present my case
stripped of its fine veneer:
Behold, thy instrument.

Play, for the night is long.



Once
by Michael R. Burch

Once when her kisses were fire incarnate
and left in their imprint bright lipstick, and flame,
when her breath rose and fell over smoldering dunes,
leaving me listlessly sighing her name ...

Once when her breasts were as pale, as beguiling,
as wan rivers of sand shedding heat like a mist,
when her words would at times softly, mildly rebuke me
all the while as her lips did more wildly insist ...

Once when the thought of her echoed and whispered
through vast wastelands of need like a Bedouin chant,
I ached for the touch of her lips with such longing
that I vowed all my former vows to recant ...

Once, only once, something bloomed, of a desiccate seed—
this implausible blossom her wild rains of kisses decreed.



What Goes Around, Comes
by Michael R. Burch

This is a poem about loss
so why do you toss your dark hair—
unaccountably glowing?

How can you be sure of my heart
when it's beyond my own knowing?

Or is it love's pheromones you trust,
my eyes magnetized by your bust
and the mysterious alchemies of lust?

Now I am truly lost!



More Erotic Poems of Note

"Basket of Figs" by Ellen Bass
"At the Touch of You" by Witter Bynner
"Taking Off Emily Dickinson's Clothes" by Billy Collins
"Warming Her Pearls" by Carol Ann Duffy
"The Encounter" by Louise Gluck
"Assurance" by Emma Lazarus
"Recreation" by Audre Lorde
"Aubade" by Amy Lowell
"If You Forget Me" by Pablo Neruda
"Love Sonnet XI" by Pablo Neruda
"Love Sonnet XVII" by Pablo Neruda

Erotic Songs of Note

"Criminal" by Fiona Apple
"I'll Make Love to You" by Boyz II Men
"Wishing Well" by Terrence Trent D'Arby
"Light My Fire" by the Doors
"Lay Lady Lay" by Bob Dylan
"Feel Like Makin' Love" by Roberta Flack
"The First Time Ever I Saw Your Face" by Roberta Flack
"Sledgehammer" by Peter Gabriel
"Sexual Healing" by Marvin Gaye
"Let's Get It On" by Marvin Gaye
"Lover Man" by Billie Holiday
"Wicked Game" by Chris Isaak
"She Bop" by Cyndi Lauper
"Lady Marmalade" by Patti Labelle
"Like a Virgin" by Madonna
"Until the Night" by Benny Mardones
"Turn Your Lights Down Low" by Bob Marley and the Wailers
"I Want Your Sex" by George Michael
"Physical" by Olivia Newton-John
"Too Close" by Next
"Fever" by Elvis Presley
"Raspberry Beret" by Prince
"Little Red Corvette" by Prince
"Kiss" by Prince
"Tutti Frutti" by Little Richard
"Unchained Melody" by the Righteous Brothers
"The Sweetest Taboo" by Sade
"I Put a Spell on You" by Nina Simone
"I'm On Fire" by Bruce Springsteen
"Tonight's the Night" by Rod Stewart
"Love to Love You Baby" by Donna Summer
"Hot Stuff" by Donna Summer
"Bad Girls" by Donna Summer
"Climax" by Usher
"Ring My Bell" by Anita Ward
"Use Me" by Bill Withers

More Erotica: Unmentionables, Visible Panty Line, Upskirts, Visions of Beauty

Related pages: Michael R. Burch Erotic Poems, Perfect Poems, The Best Sonnets, The Best Villanelles, The Best Ballads, The Best Sestinas, The Best Rondels and Roundels, The Best Kyrielles, The Best Couplets, The Best Haiku, The Best Poem of All Time, The Best Limericks, The Best Nonsense Verse, The Best Light Verse, The Best Poems Ever Written, The Best Poets, The Best of the Masters, The Most Beautiful Poems in the English Language, The Most Popular Poems of All Time, The Best American Poetry, The Best Poetry Translations, The Best Ancient Greek Epigrams and Epitaphs, The Best Anglo-Saxon Riddles and Kennings, The Best Old English Poetry, The Best Lyric Poetry, The Best Free Verse, The Best Story Poems, The Best Narrative Poems, The Best Epic Poems, The Best Epigrams, The Best Poems for Kids, The Most Beautiful Lines in the English Language, The Best Quatrains Ever, The Most Beautiful Sonnets in the English Language, The Best Elegies, Dirges & Laments, The Best Holocaust Poetry, The Best Hiroshima Poetry, The Best Anti-War Poetry, The Best Religious Poetry, The Best Spiritual Poetry, The Best Heretical Poetry, The Best Thanksgiving Poems, The Best Autumnal Poems, The Best Fall/Autumn Poetry, The Best Dark Poetry, The Best Halloween Poetry, The Best Supernatural Poetry, The Best Dark Christmas Poems, The Best Vampire Poetry, The Best Love Poems, The Best Urdu Love Poetry, The Best Erotic Poems, The Best Romantic Poetry, The Best Love Songs, The Ten Greatest Poems Ever Written, The Greatest Movies of All Time, Visions of Beauty, The Best Poems about Death and Loss, What is Poetry?, The Best Abstract Poetry, The Best Antinatalist Poems and Prose, England's Greatest Artists, The Best Book Titles of All Time, Early Poems: The Best Juvenilia, Sentimental Poetry: Is it Wrong to Like It?, The Best Writing in the English Language, The Best Poems about Mothers, Famous Beauties with Small Breasts

The HyperTexts